WHITE STONE PASS – THE ATTRACTIVE PATH FOR BACKPACKERS
As one of the familiar destinations for many travelers, White Stone Pass (Deo Da Trang) has always made people who have visited it admired and surprised because of its beauty like the mountains of Northern Europe.
1. About White Stone Pass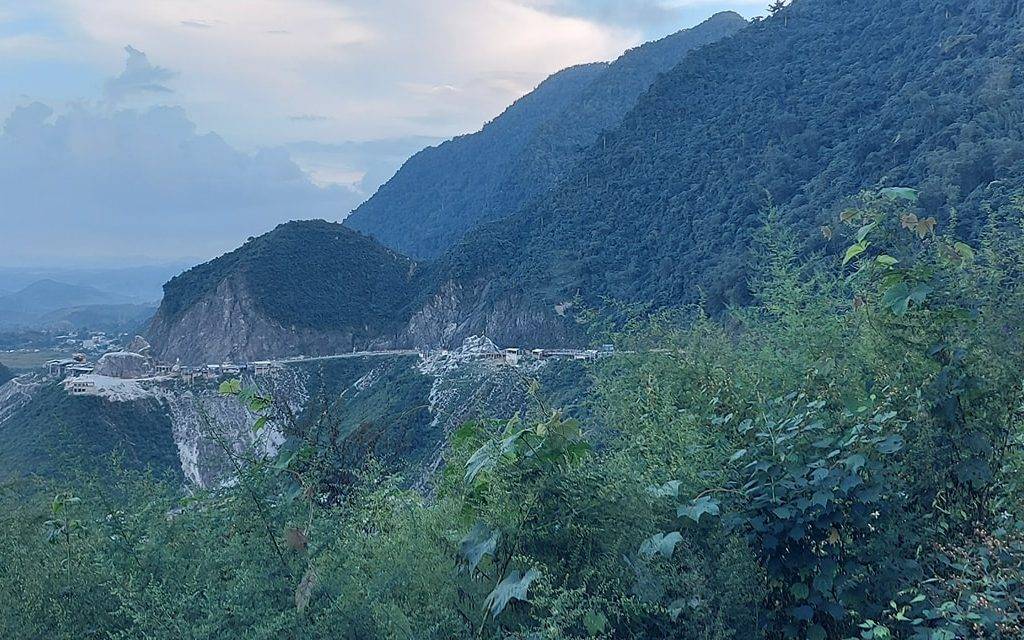 White Stone (Thung Khe) is a famous mountain pass on Highway 6 connecting Mai Chau and Tan Lac districts of Hoa Binh province. From Hanoi, you are only 120km from the White Stone Pass; therefore, during the past time, the number of tourists coming to this place has always been crowded.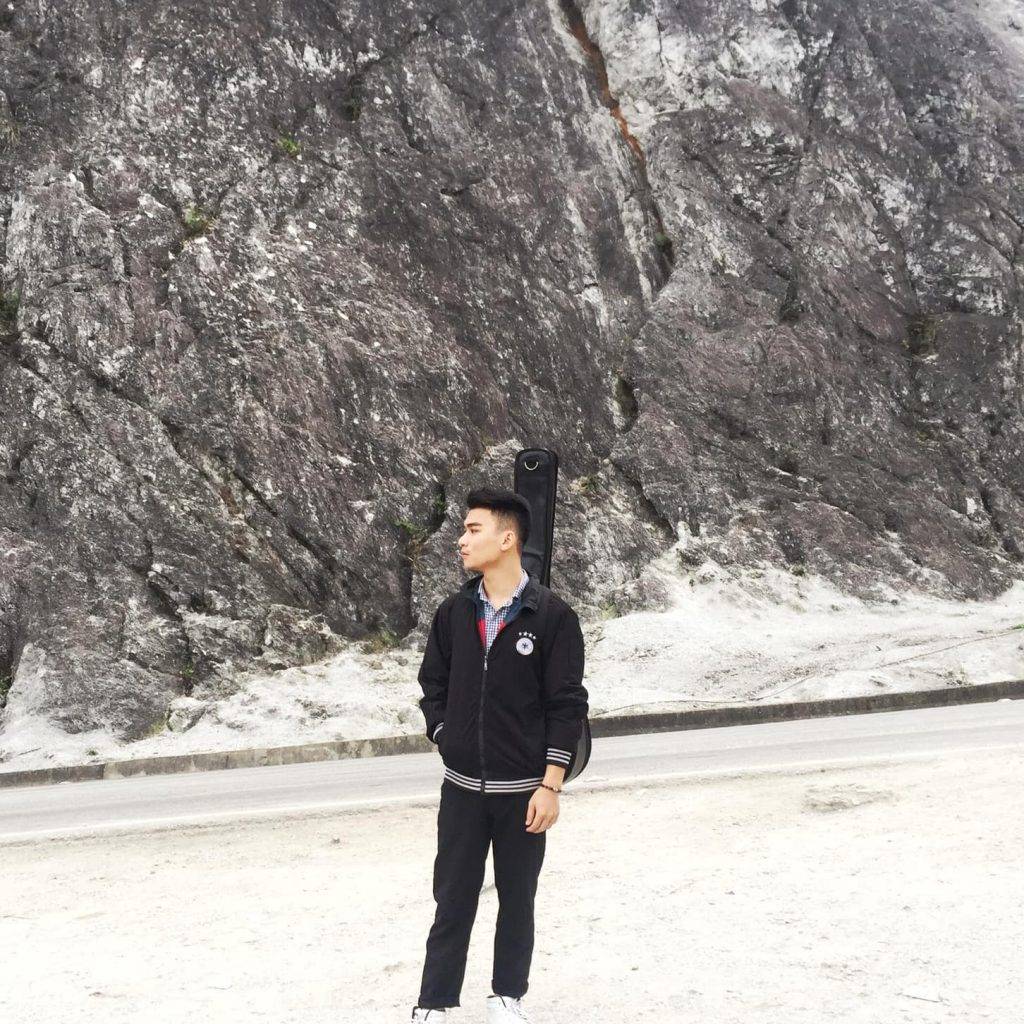 The space here is covered with a pure white color like sparkling snow, creating a unique scene. That white color clouds hidden in the midst of the highlands make you feel like you lost into the magical land of Northern Europe. This place is originally a limestone mountain. When people break the hill to open the road, the limestone pieces from above have fallen and created a white color for the mountain. Besides, the cold air in the mountains and the thick fog made so many people come here genuinely immersed in the coldness of the snow-covered hill.
This mountain pass is so long that up to 30km. Besides, with an altitude of over 1000m above sea level, White Stone has the potential to become one of the most beautiful panoramic views of Mai Chau.
2. The appropriate time to go to White Stone Pass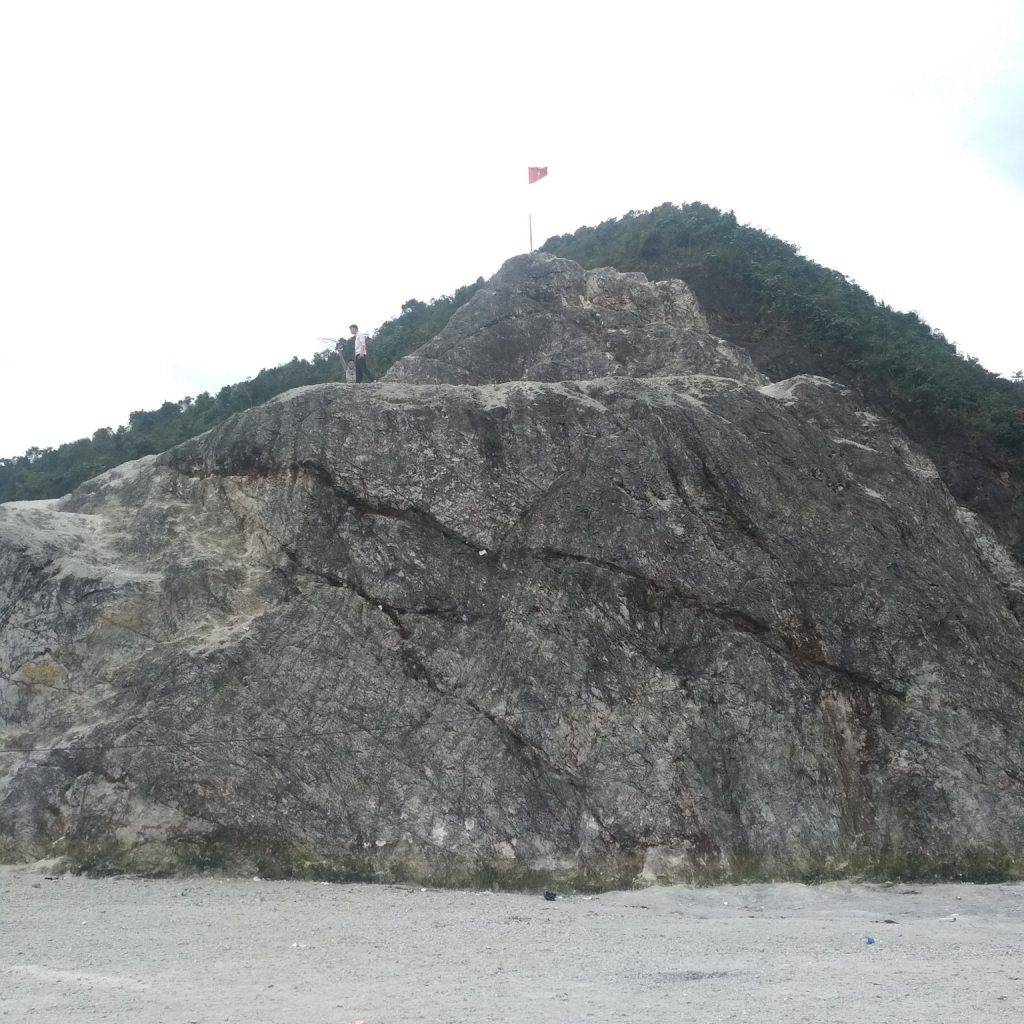 According to the experience of seasoned adventurers, if you want to admire both the view of the pass and the scenery of the Hoa Binh dam discharging floods, then the summer months (May – July) is a great time to go to the White Stone.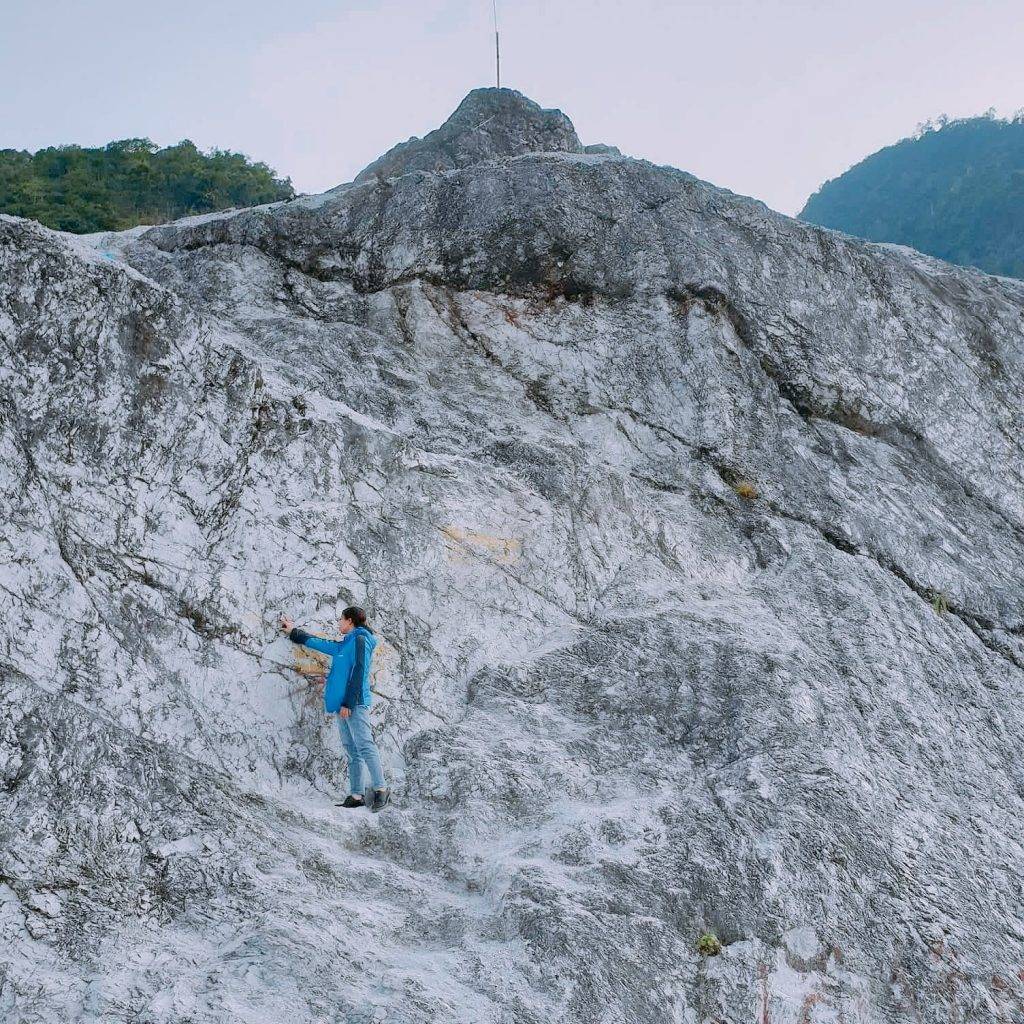 White Stone Pass owns the atmosphere of four seasons in a day like Da Lat. In the morning, the pass is covered with fog and chill. When the sun is on, each fog layer is melted, and the weather is getting warmer. At noon, it is sunny, but the air is very fresh. In the afternoon, the temperature gradually decreases to make room for the rising fog. The evening at White Stone Pass is quite cold, so if you intend to explore the place at this time, you should bring a warm jacket.
3. Transportation to White Stone Pass
• Traveling from Hanoi to White Stone Pass by coach: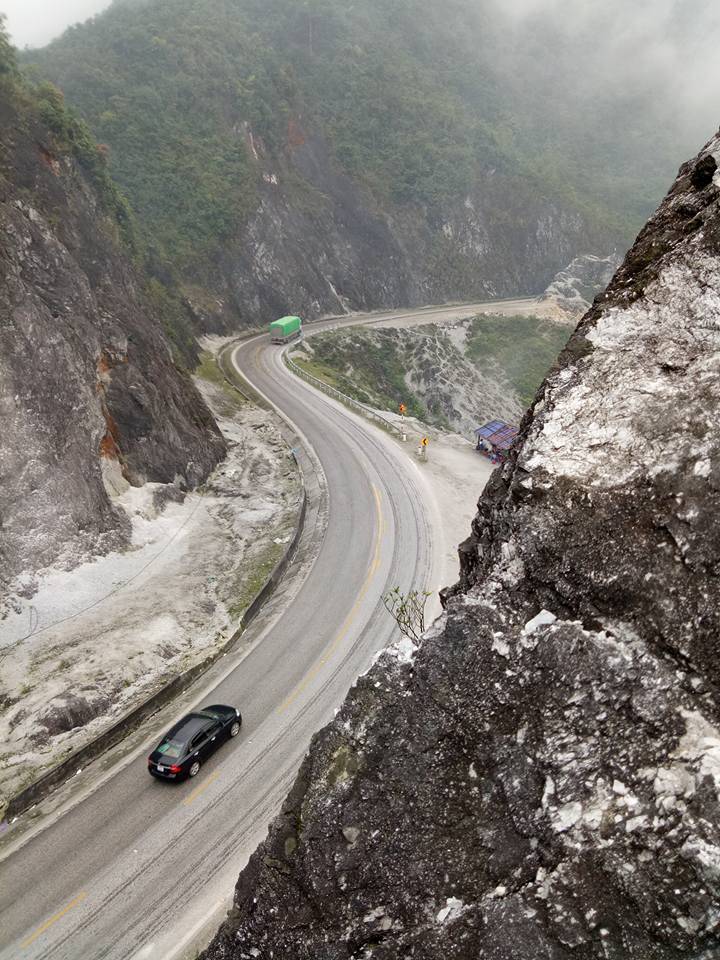 – Tuan Dung bus's schedule: Yen Nghia Bus Station – Mai Chau Bus Station
Departure time:

Yen Nghia Bus Station: 14:00
Mai Chau Bus Station 8:00
Phone: 0978833338
-Hai Thao bus's schedule: Mai Chau – My Dinh
Departure time:
Mai Chau 8:45
My Dinh 14:45
Phone: 0218 3868291 – 0914 688533
– Binh An bus's schedule: My Dinh – Hoa Binh
Departure time: From 5:00 to 19:45
Phone: 01649 547 678
• Traveling to White Stone Pass by motorbike: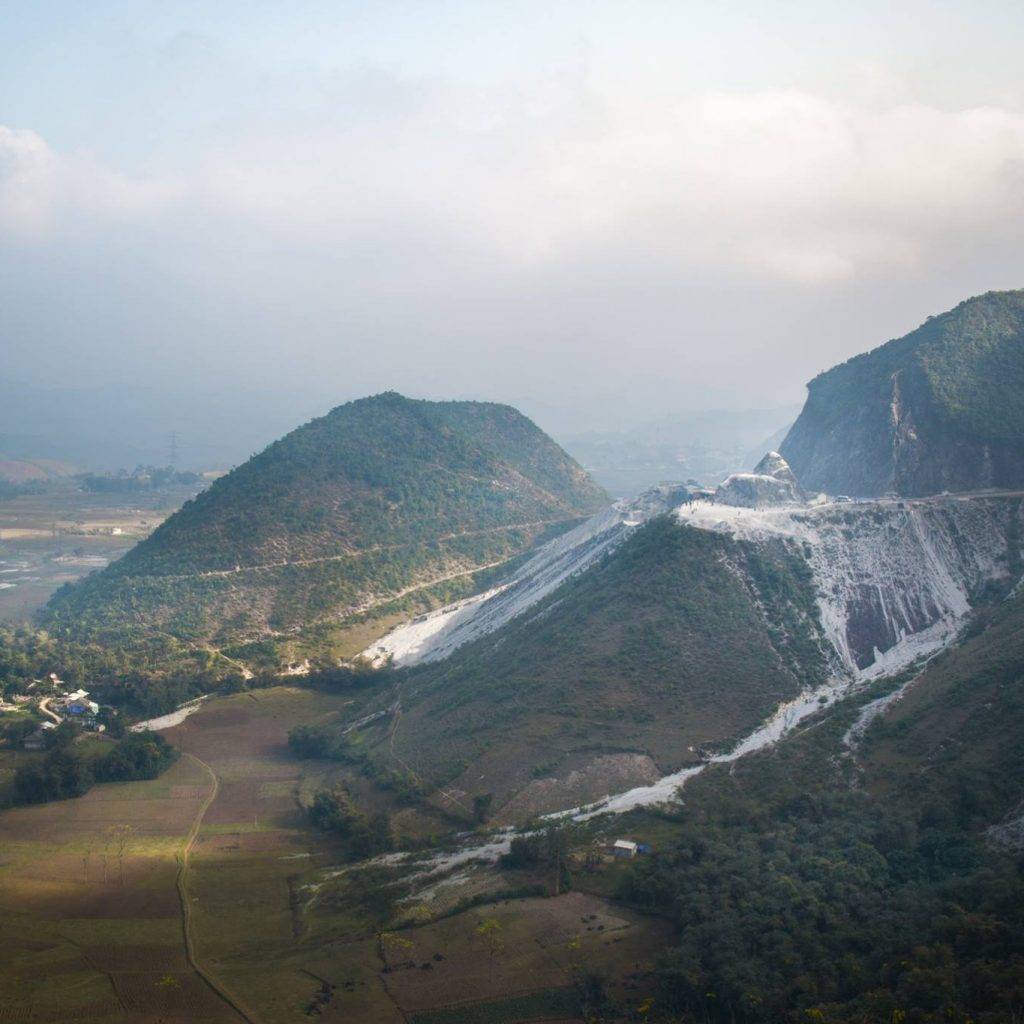 On the Giai Phong Street, at Linh Dam Lake, you turn right to Dai Tu Street, then go straight to Nguyen Huu Tho Street and to Vanh Dai 3, then turn right.
Go straight to the tunnel under the Trung Hoa area, turn right on Khuat Duy Tien and turn left on Tran Duy Hung Street and then run up to Thang Long Boulevard. Go to the Ethanol Yen Son gas station, which is Hoang Xa Bridge overpass, and you turn right into the road below the bridge running on Hoang Xa Street, then turn left into Quoc Oai Street. After that, you go straight through the crossroads of 419 to Thach Than, and when passing Thach Than Pagoda, you start to turn left to Dong Doi Camp.
From here, keep going straight until you meet National highway 6, then turn right. Go straight to National highway 6 to Coc Market, Thung Khe, and you are about to reach White Stone Pass, or you can ask local people for help!
4. What is attractive about White Stone Pass?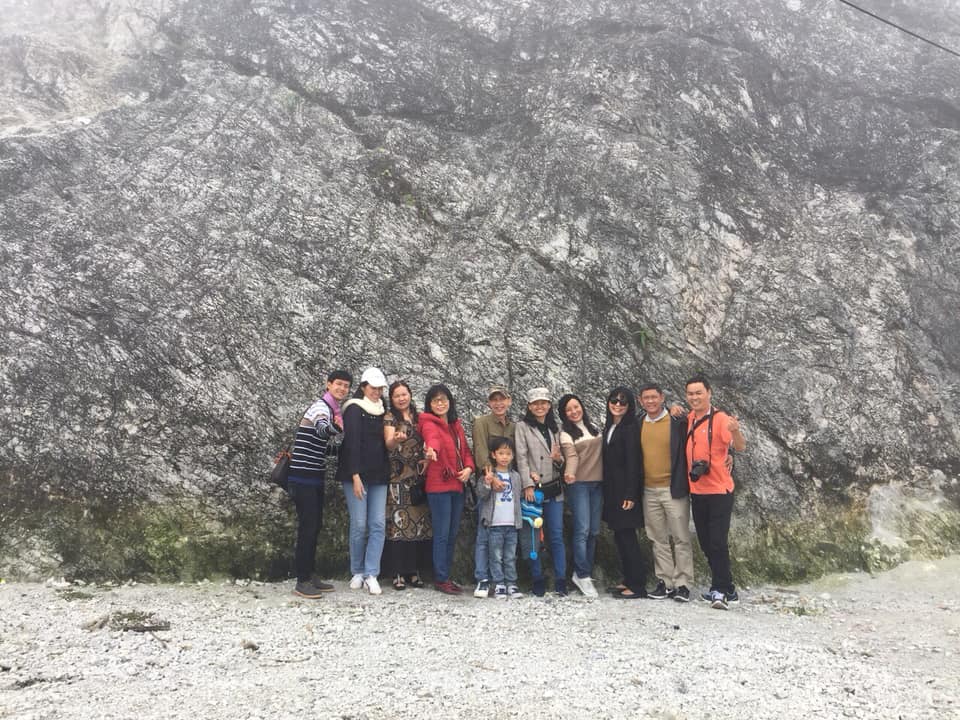 Standing on White Stone Pass, Thung Khe, with a height of 1000 meters above sea level, you will admire the panoramic view of Mai Chau, with green valleys, layers of stilt houses from far away, as well as the beautiful scenery like the sky of Europe.
Although not as rugged as Ma Pi Leng Pass in Ha Giang or majestic like O Quy Ho Pass in Lao Cai, Hoa Binh White Stone Pass always attracts tourists by winding bends and valleys hidden in the village. Traveling to Thung Khe Pass is quite easy because there are no sharp or steep bends. Still, it would be best if you are careful because many trucks running on the pass will be hidden from view or be covered by fog. Especially in the cold season, heavy fog makes it harder to see, so when riding a motorcycle, you should go slowly and pay attention to the road.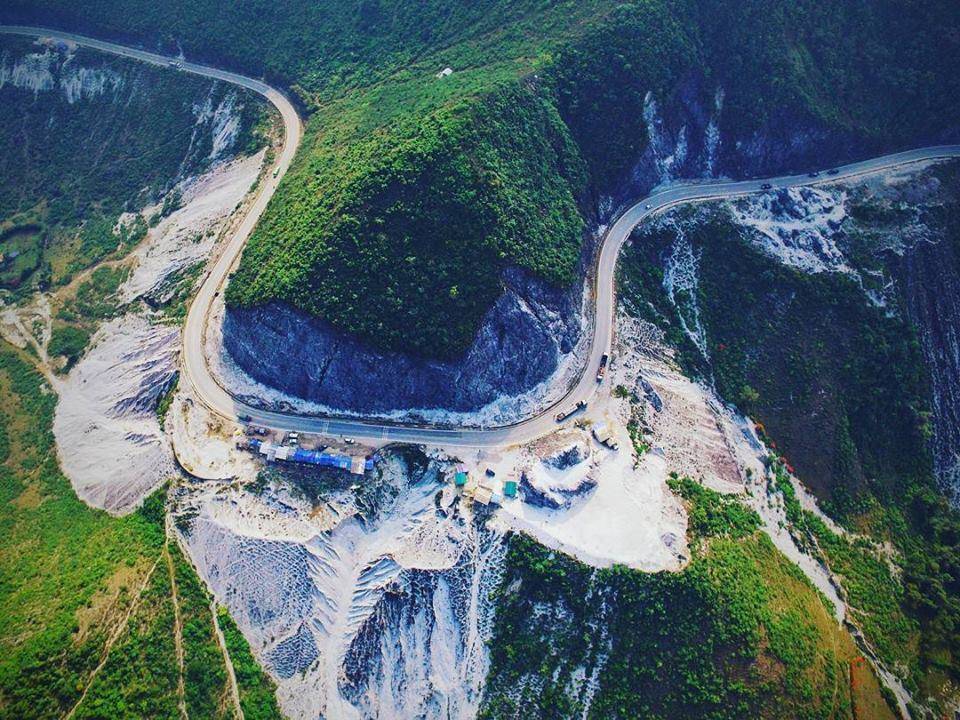 The attraction of Thung Khe Pass is not only because of its beautiful scenery, but also thanks to a small market that sells all kinds of specialties of the Northwest highland. These are boiled corn, cassava, lam rice, honey, wild bananas, pineapples, eggs, etc. In particular, on cold days, nothing is better than sitting here and enjoying the hot grilled corn or sweet potatoes.