Han Market – The biggest shopping paradise in Da Nang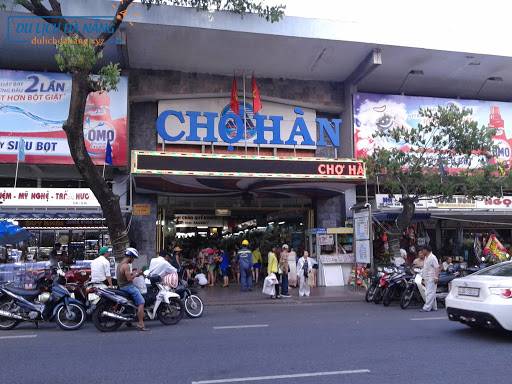 The most common reason why Da Nang tourists prefer local markets to large shopping centers is that these places clearly show the unique culture of the land. Coming here, tourists can easily immerse themselves in the bustling atmosphere, listen to the boastful local accent, as well as shop for a variety of regional products, such as food, spices, fabrics, handicrafts, etc.
Speaking of shopping in Da Nang, it is impossible not to mention Han market, the well-known shopping paradise, where you can freely shop, enjoy food, walk around and learn about the shopping culture of residents.
1. About Han Market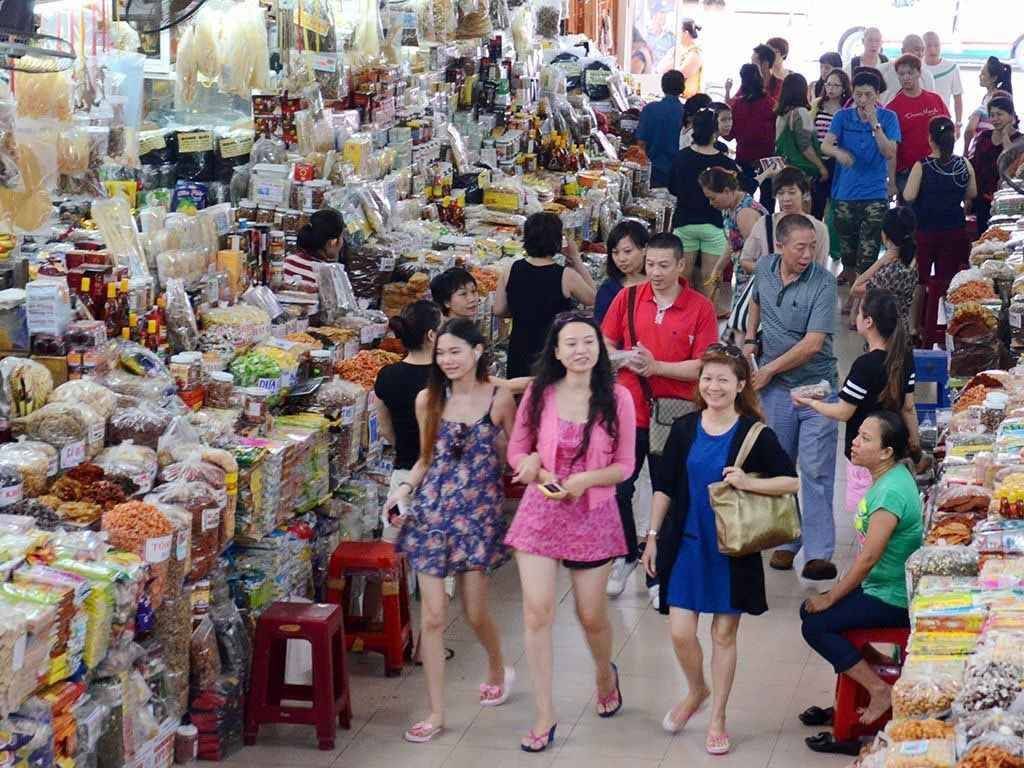 Han Market is situated in a beautiful location, adjacent to the rotating Han River Bridge and surrounded by 4 major roads – Bach Dang, Tran Phu, Hung Vuong, Tran Hung Dao.
Han Market was built in the 1940s. At first, it was just a spontaneous trading market among a group of people. However, thanks to its convenient location in both water and road traffic, the place has been developed to become a famous shopping center in Da Nang city.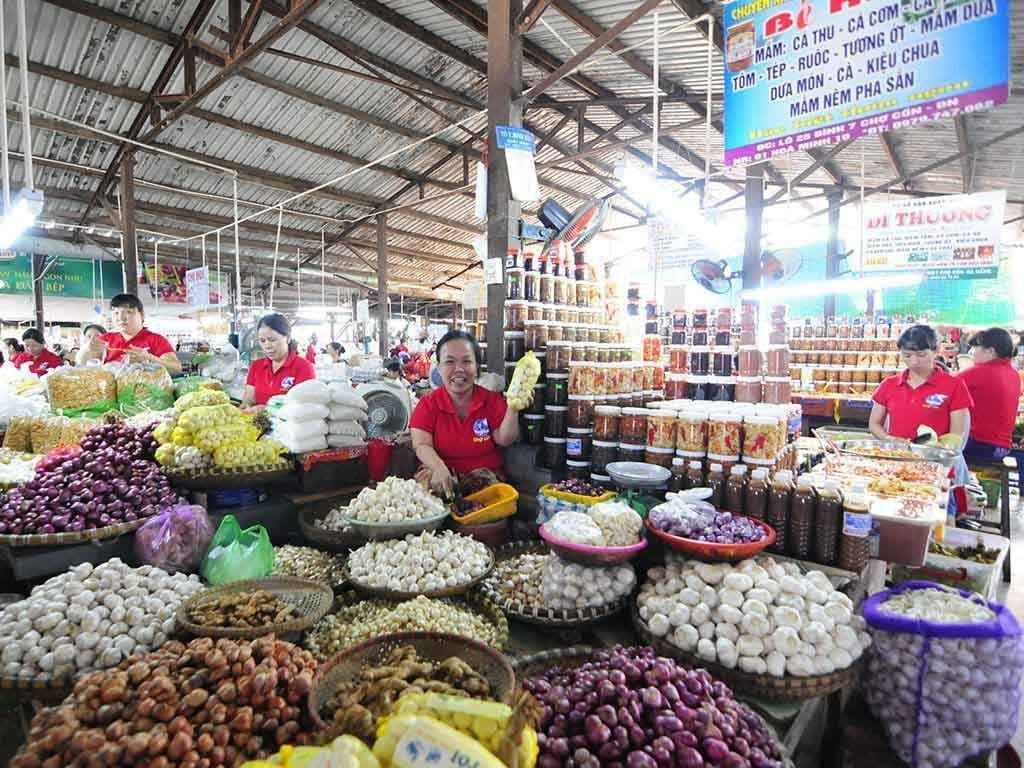 Covering more than 28,000 square meters, the market is divided into different areas with hundreds of stalls, including souvenirs, fashion clothes, food, etc. Up to now, Han Market has 576 stalls and 36 kiosks spread over the area. All items are neatly decorated, giving visitors a sense of excitement and ease in choosing different items.
2. The economical shopping experience at Han Market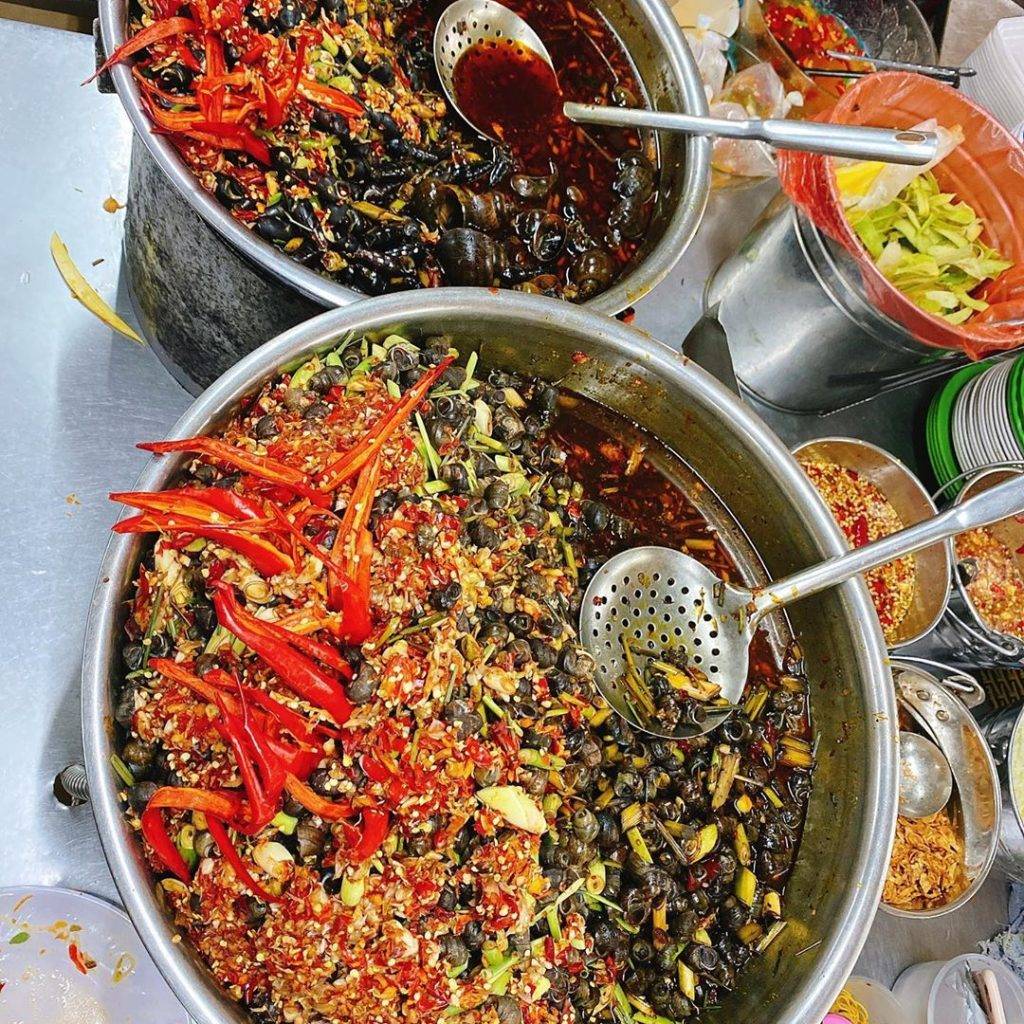 For the first time coming to the market, you might be amazed by a huge number of souvenir items and extreme fashion. Still, to have the best shopping time, you will need to prepare yourself with bargain tips. Specifically:
– Try to visit as many as booths you can to choose the best designs. This is a great place for you to choose a variety of new quirky fashion models.
– It's better to buy the items which you already asked for the price because the merchants here are quite averse to asking prices but not buying.
– Avoid the stalls for Western customers since the price here will be higher than other places, and the possibility for a bargain is also low.
Read more: SPECIALTIES TO BUY WHEN VISITING DANANG
3. What to buy in Da Nang Han Market
Han Market is an ideal place to buy Danang gifts for your relatives and friends. You can find all kinds of typical things in Da Nang city.
– Dried products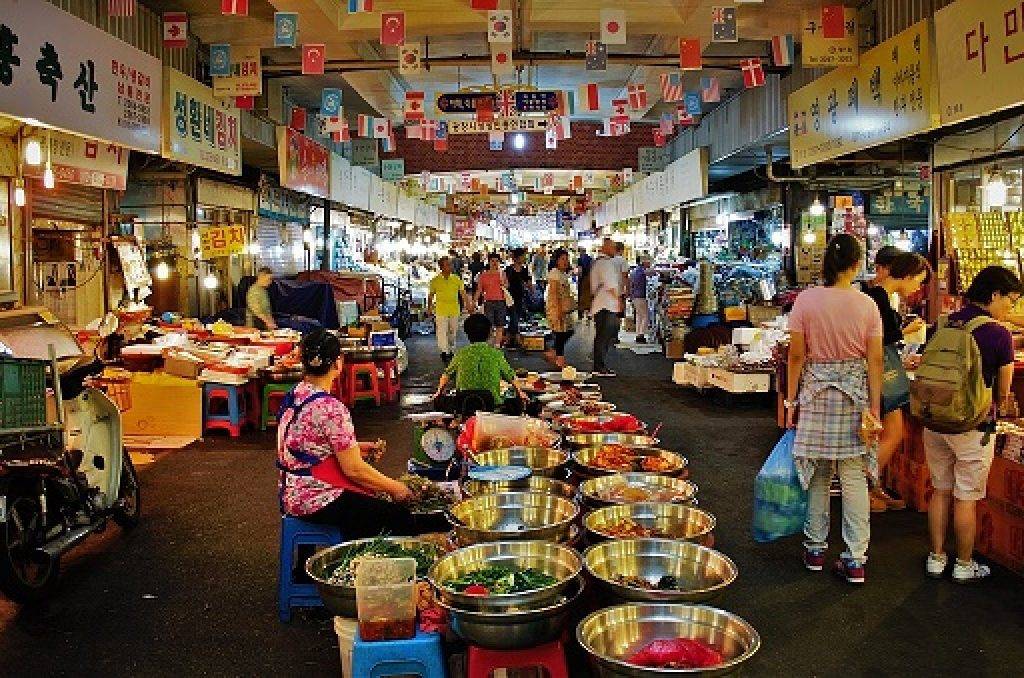 There are a thousand choices for dried dishes, such as dried seafood, dried beef, simmered fish and squid, etc., at Han Market. You can also taste these foods before buying. With the unique processing of local people, the dishes will give you an extremely impressive experience.
The price of dried products is mostly attached to bags, bottles, jars themselvé, making it easy for tourists to decide which one to buy.
– Roasted sesame seed cakes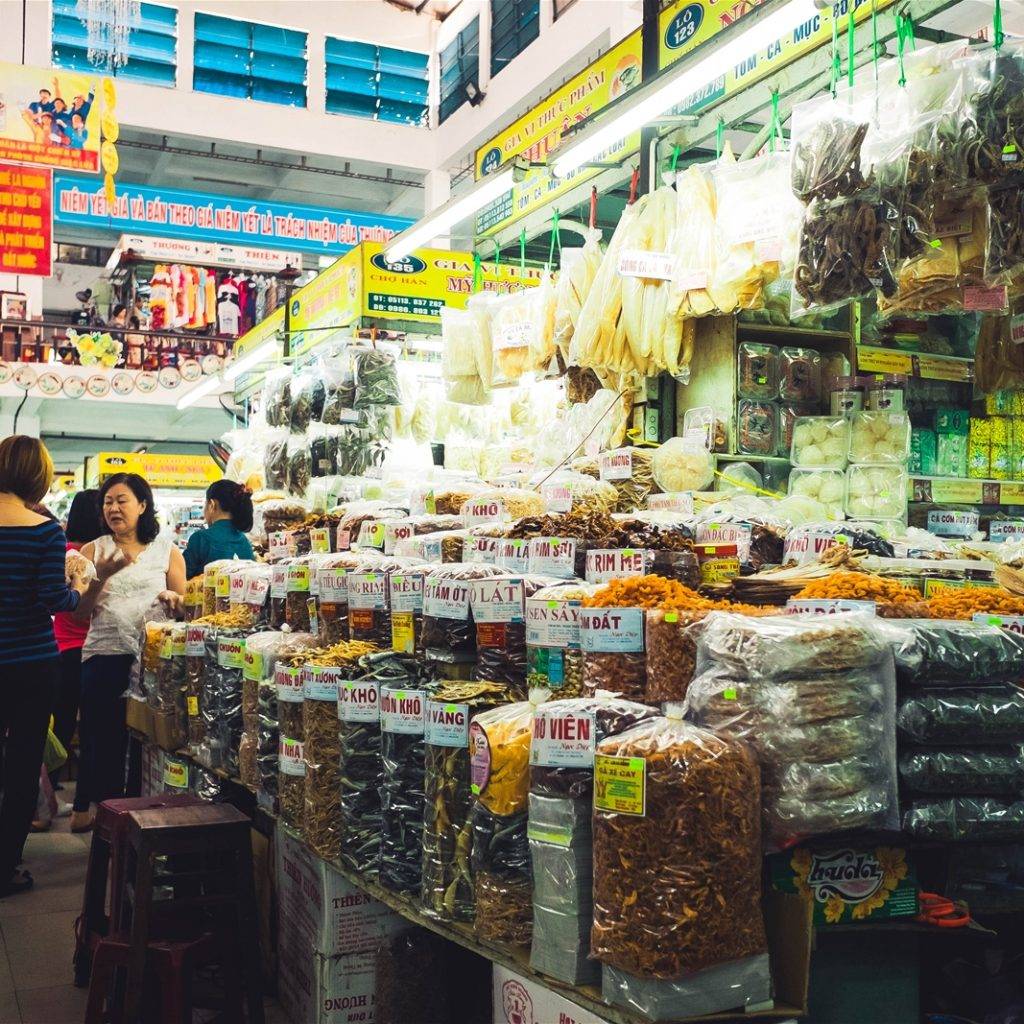 Food from sesame seeds is one of the smartest choices when you want to buy popular Da Nang specialties. At Han Market, roasted sesame seed items also vary in processing as well as taste.
The products range from 30,000 to 50,000 VND /250g, depending on the type.
– Cha bo Da Nang (Beef sausage)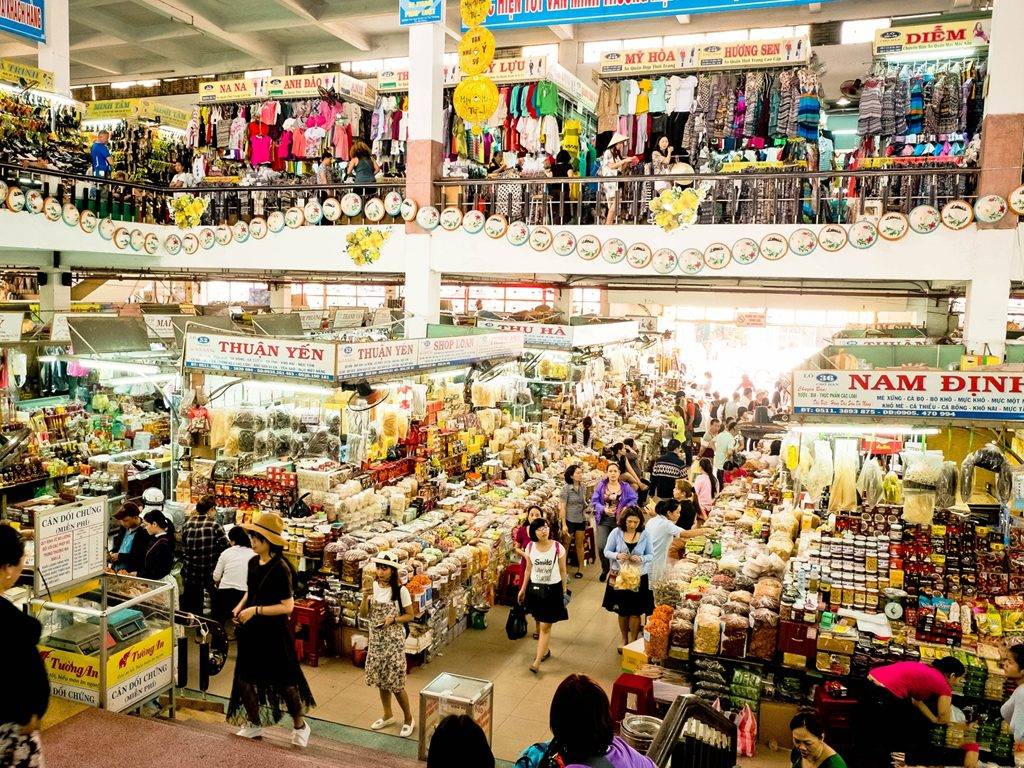 Cha bo, with a very unique flavor, is made from pureed beef and seasoned with fish sauce, salt, garlic pepper, then wrapped in banana leaves to steam. Cha bo can be preserved for a long time, so you can choose to buy it as a gift. There are quite a few stalls selling delicious Cha bo right for only 100,000 VND /1kg at Han Market.
– Jewelry, papyrus hats, slippers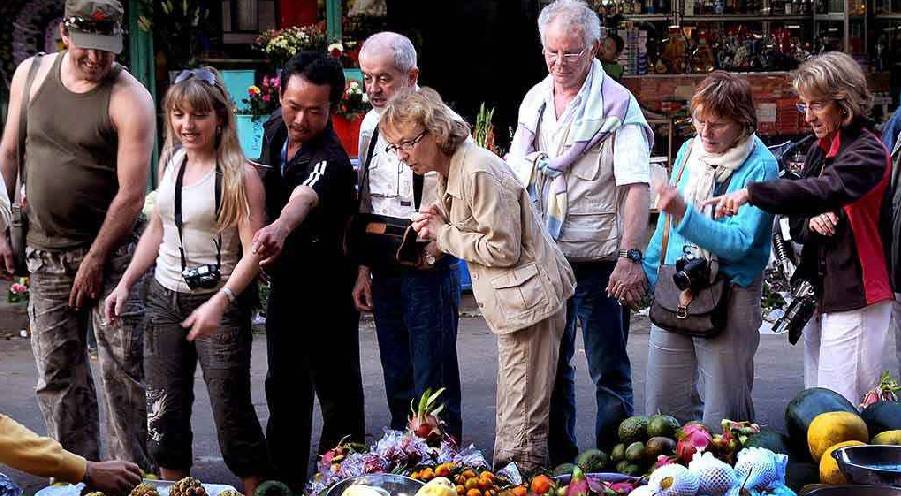 There are also souvenirs with the true "Da Nang quality" made from the skillful hands of local artisans, which are lovely papyrus hats, slippers, bracelets, necklaces, etc. This sort of item diversifies in shapes and colors, easily attracting tourists to take a look.
4. What to eat at Da Nang Han Market
Besides all those things mentioned above, delicious street food at Han Market is also a must-try experience. You will be extremely delighted with a myriad of tasty and cheap rustic dishes.
– Banh Canh (rice noodle soup)
Banh Canh is one of the famous Da Nang dishes which is preferred by many diners. And Han Market is the best place for you to enjoy it at a cheap cost. Banh Canh here has a strong and spicy flavor with the soft noodles.
Price: 15,000 – 30,000 VND (per bowl)
– Quang Noodles
Quang noodles are always the favorite of many people due to their appetizing taste and reasonable price, from only 15,000 VND. Co Nhung shop is a famous place to sell yummy Quang noodles at Han Market.
Price: 15,000 – 50,000 VND
– Nem Lui (spring rolls) – Bo la lot (grilled beef wrapped in piper lolot leaves)
The dishes definitely make you mouthwatering. Nem Lui and Bo la lot in Han Market attract a lot of Western customers since it contains a pretty good taste and appealing aroma. Each skewer of Nem Lui and Bo la lot at the food area here are arranged thickly in the kitchen, which will make you feel excited and want to enjoy them immediately.
– Oc hut (snail)
Oc hut, the second most popular snack at Da Nang Han Market, requires complicated processing techniques. Besides snails, there are also copra, shaved papaya, mango, green banana, spicy fish sauce, and herbs. This dish attracts diners in all four seasons of the year.
Price range: 30,000 – 50,000 VND (per plate)
– Xeo cakes
Xeo cakes at Han Market are extremely famous for the unique and attractive taste like the ones in big restaurants. In particular, Xeo cakes in this food area are quite cheap, so you can enjoy them as much as possible without worrying about the cost.
Price: 10,000 VND – 50,000 VND (per plate or cake)
Read more: DANANG: THE MOST FAMOUS MARKETS
Han Market Da Nang owns a rather special position, along with a variety of shopping items and dishes. Visitors coming here will feel like being lost in an extremely attractive shopping paradise. Therefore, if you travel to Da Nang, do not miss this wonderful place!