DISCOVER THE CULINARY PARADISE IN HUE – TOP MUST-TRY VIETNAMESE FOOD
Hue is a famous tourist destination with unique cultural features nowhere to be found in Vietnam. We once shared with you top places to visit in Hue, and to continue that article, today we will point out many dishes that you should try when coming to this romantic city.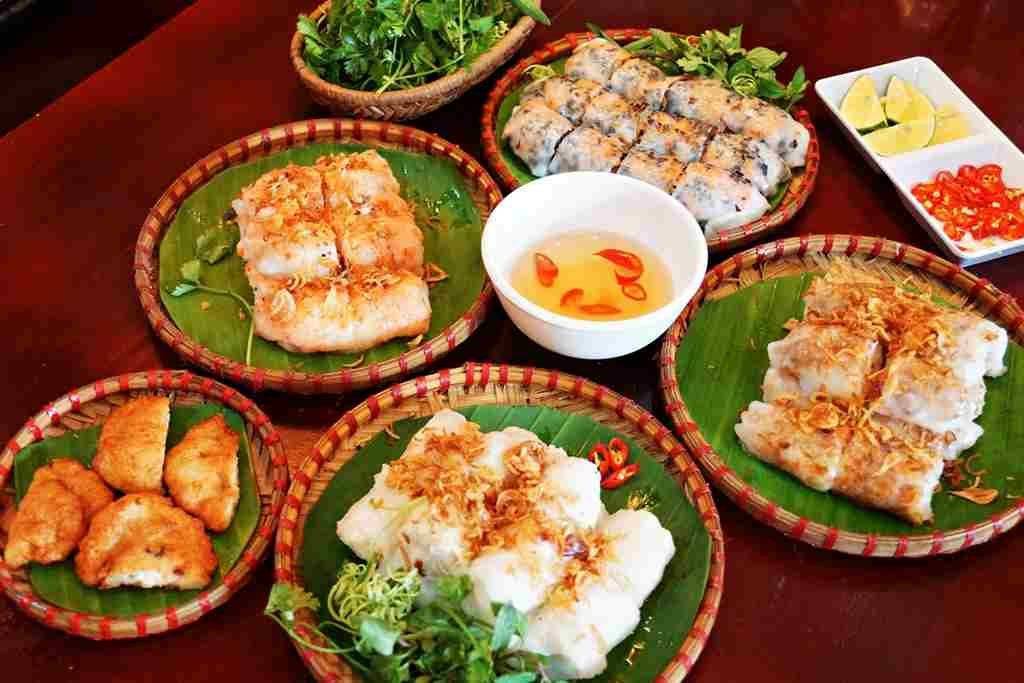 Hue has a very diverse cuisine with various unique dishes. Most of Hue food has a typical spicy taste and sweetness. But overall, the food here is delicious and cheap. According to the Hue tourism experience, you should take a trip around the city to try all the delicacies before returning home.
1. Bun Bo Hue (Beef Noodle Soup)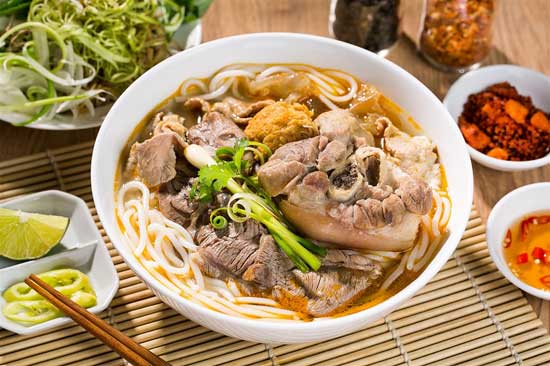 It is too wrong to go to Hue without eating Bun bo because Bun bo in Hue is outstanding. A typical bowl doesn't include as many ingredients as in the North, but everything (like noodles, pig foot, bacon, or slice beef) is big and well-marinated. Bun bo is served with fresh vegetables (or salad) and spicy lemon & chili fish sauce.
Address:
– Bun ba Tuyet – 37 Nguyen Cong Tru, Hue city
– Bun ba Tam – 43 Nguyen Cong Tru, Hue city
2. Mussel Rice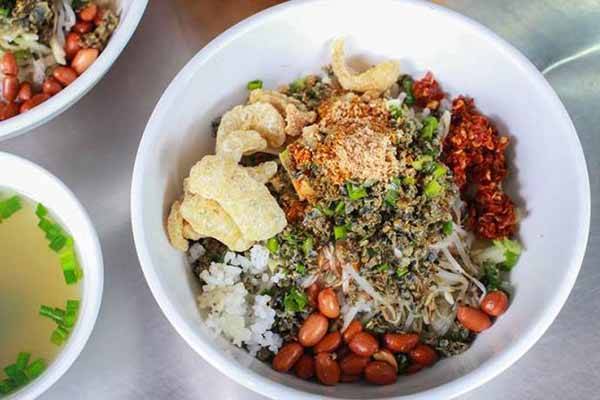 Mussel rice is a combination of cold rice and fried mussel with a quite complicated possessing. We can also serve the dish with fried lard, roasted peanuts, fish sauce, fresh vegetables, cucumbers, sour starfruit, and a bowl of broth. We can taste the sweetness and thickness when eating a bowl of mussel rice.
Address:
– Dap Da restaurant- 1 Han Mac Tu, Vy Da, Hue
– Quan Chi Nho – in the alley of Pham Hong Thai – Truong Dinh, Hue
– 98 Nguyen Hue, Hue
3. Banh Canh Nam Pho (Rice Noodles)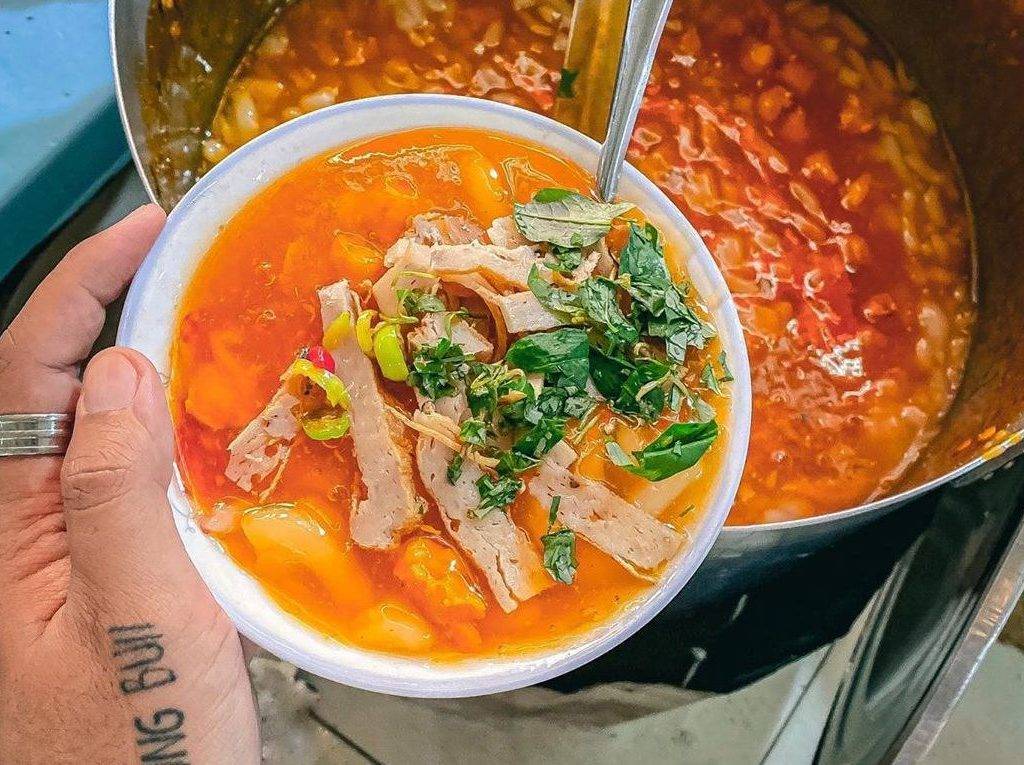 Nam Pho is a village of Hue, where there is famous primeval Banh Canh. This dish is a blend of colors which are white rice, pink shrimp, red crab, and green onion. The broth is thick and well-mixed with every material to create a delicious, easy-to-eat, and aromatic taste.
Address:
– Thuy restaurant- 16 Pham Hong Thai, Hue Nam
– Pho Banh Canh – 374 Chi Lang, Hue
4. Mixed Fig (Va)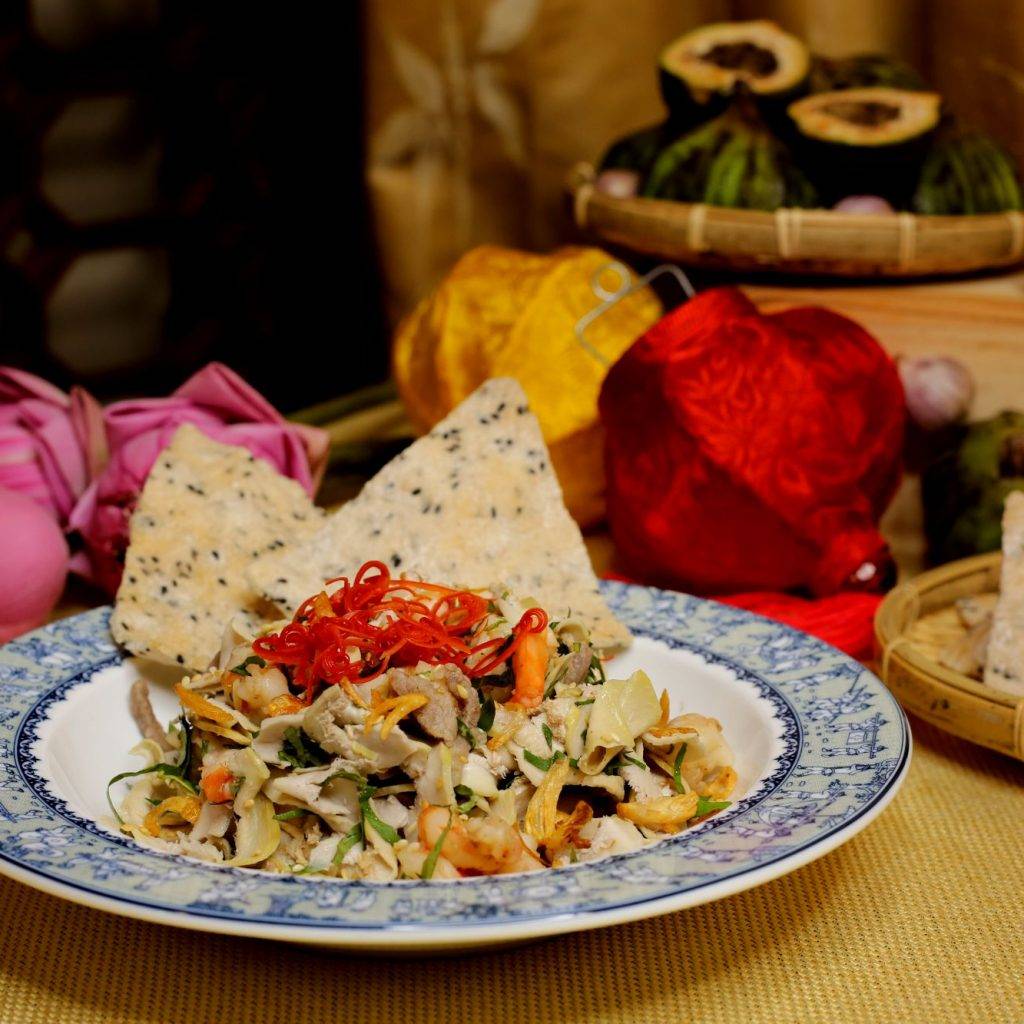 Mixed fig is a special dish of Hue rarely found anywhere. Depending on the preferences and each recipe, the fig will be mixed with different ingredients. In Hue, you can mix fig with pork, pork skin, boiled shrimp, with laksa leaves, green onions, and coriander. This kind of Vietnamese food is easily addicted.
Address:
– 06 Le Loi, Thua Thien Hue
5. Banh Nam, Banh Loc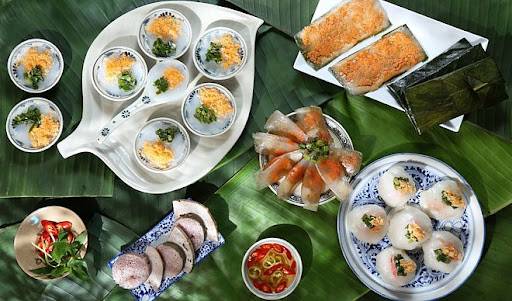 Banh Nam, Banh Loc is traditional food in Hue that many local families here like to invite their guests. Both kinds of cake are wrapped in dong leaves. Inside the cake is minced meat or green bean. These cakes are served with spicy fish sauce. Banh Nam and Banh Loc show the delicate and skillful of Hue's style of cooking.
Address:
– Ba Do restaurant – 71 Nguyen Binh Khiem, Phu Cat, Hue
– Hang Me restaurant – 14 Vo Thi Sau, Phu Hoi, Hue.
6. Sour Shrimp Sauce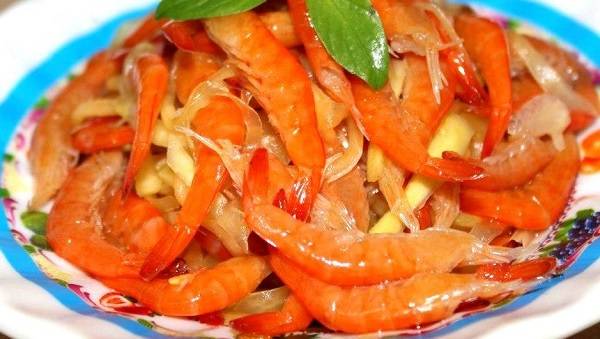 Hue people typically like sauces made from fish or shrimps. Among them, the sour shrimp sauce is extremely popular with tourists. Hue's sour shrimp sauce is not the same as shrimp paste (Mam tom). This type of sauce is made from fresh shrimps with white wine. Shrimp will be simmered and have a deep red color. This sauce is best served with pork rice paper roll and fresh vegetables.
Address:
– To Viet Sour Shrimp Sauce – 95 Chi Lang, Hue
7. Hue Sweet Soup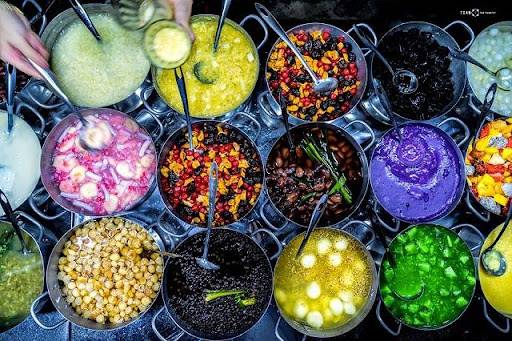 Hue is famous for numerous sweet soup. Notably, the Hue royal sweet soup is related to many people's childhood. Hue people are skillful and talented at creating many different types of sweet soup such as sweet soup from lotus seeds, longan, pomegranate, corn tea, taro, etc.
However, original Hue sweet soup will be sweeter compared to other types of sweet soup in Vietnam, so you can order ice to eat with.
Address:
– Che Sao – 60 Phan Chu Trinh Che Hem – 17 Hung Vuong
And above is also the information of top famous dishes in Hue which you might find in other regions in Vietnam but cannot taste the right flavor like in Hue city. Let's come and explore the food paradise here to understand the Hue culture.