THE 14-YEAR LOTUS ROOT SALAD WITH SHRIMP STALL IN SAIGON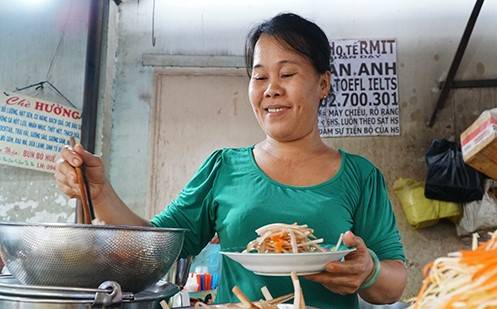 Lotus root salad with shrimp is not only easy to eat but also good for health, with lovable bland and sour taste. However, this dish is not really popular in Saigon, but only appears in family meals. One day in late 2005, Ngoc Hanh started serving the first dishes of lotus root salad at Ban Co market, District 3, Saigon.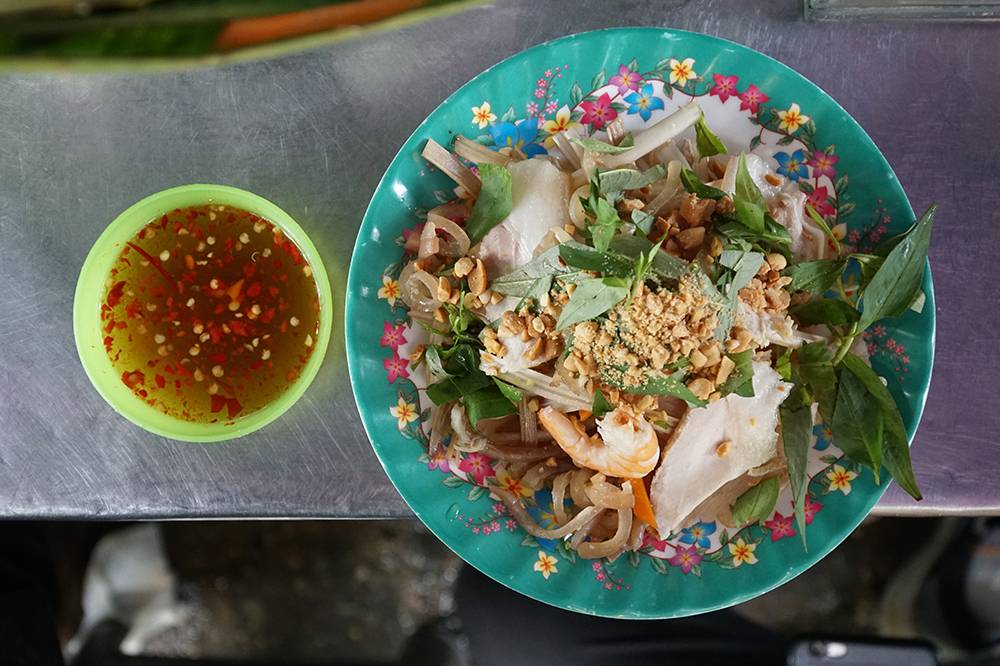 Ban Co Market is a famous snack address in Saigon, serving from morning to late afternoon. In particular, Hanh's stall begins to welcome guests from 10:30. "I'm living on Tran Nhan Ton Street, District 10, away from the market, so I have to get up early to prepare everything," she said. Each day, she takes about 3 kg of lotus root, and even more in weekends.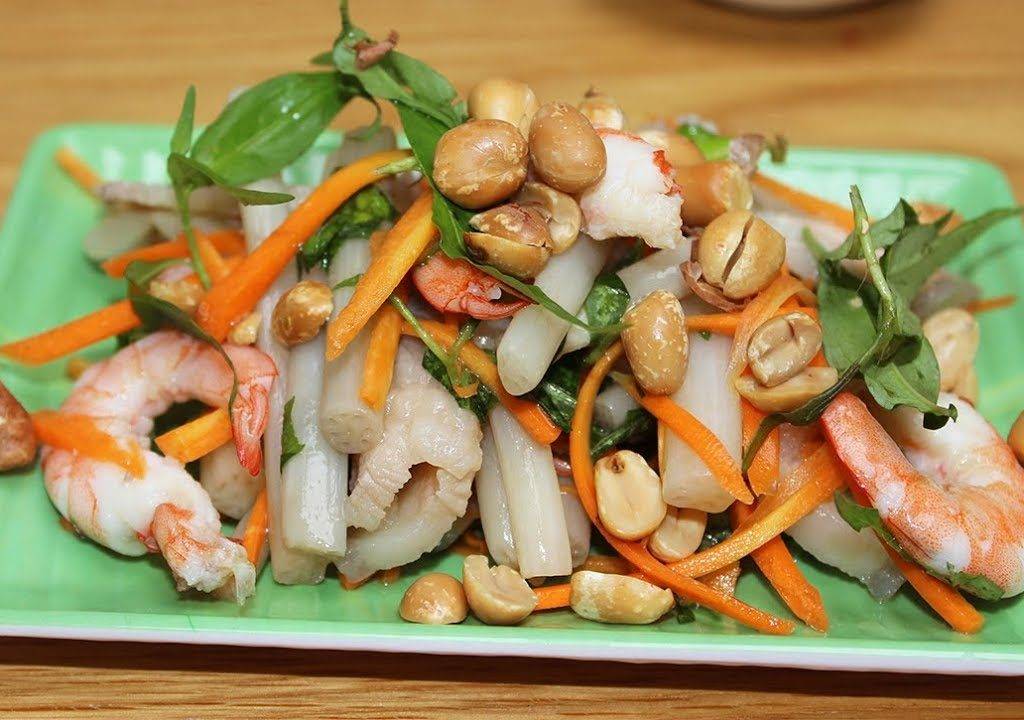 After being cut and removed the fiber, lotus root will be soaked in lemon juice until served guests. Lotus root salad is often eaten with shrimp or boiled meat. Hanh does not prepare the shrimp until customers order. Little peanuts and laksa on the top make the dish look more attractive.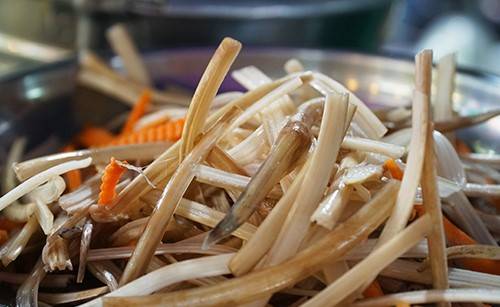 This address attracts customers thanks to the low-fat boiled bacon, fresh and clean shrimp. The highlight of the dish is the sweet and sour fish sauce. People who like to eat spicily can add chili.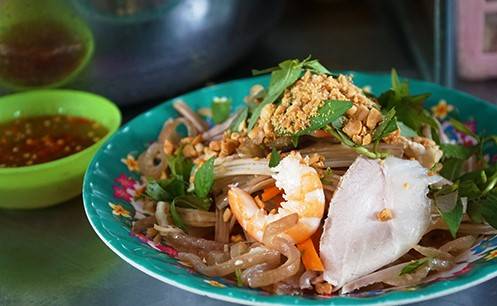 Each dish of lotus root salad with meat and shrimp in Hanh's stall costs 30,000 VND (about 1.5 US dollars / 150 Japanese Yen). You can ask for only shrimp or boiled meat. Besides, there are also delicious papaya salads. Papaya is always crispy, white, mixed with a bit of lotus root.