THE DAZZLING PHUNG HUNG MURAL STREET WITH MID-AUTUMN LANTERNS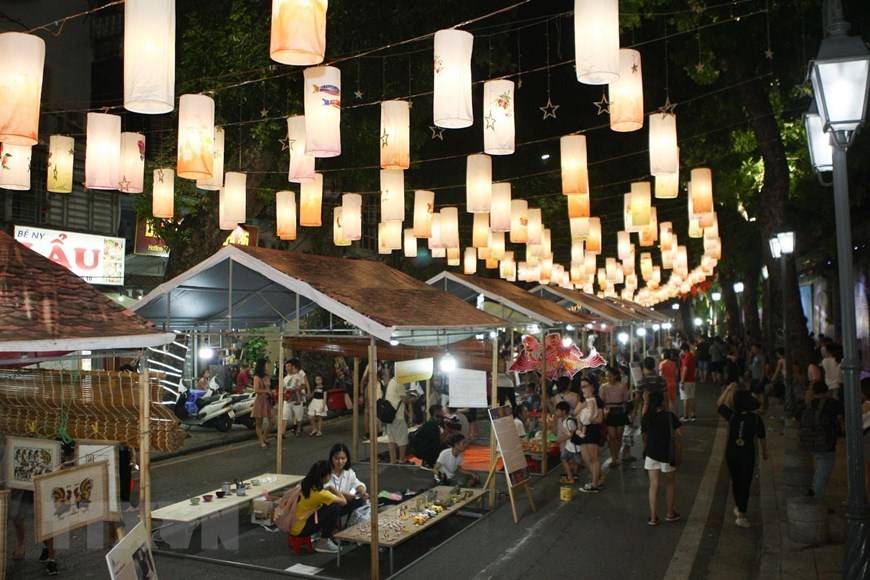 Thousands of lanterns hung on Phung Hung Mural Street (Hanoi) at Mid-Autumn Festival shines brightly in the evening, attracting a lot of residents and tourists to visit and take photos.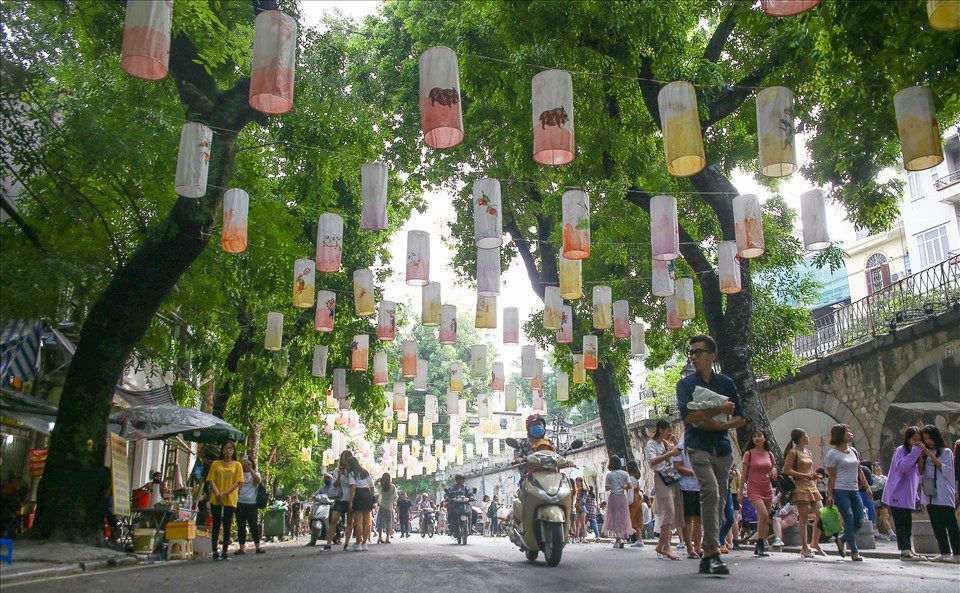 The Phung Hung Mural Street is known as the garish road with numerous art paintings, always crowded with foreign tourists.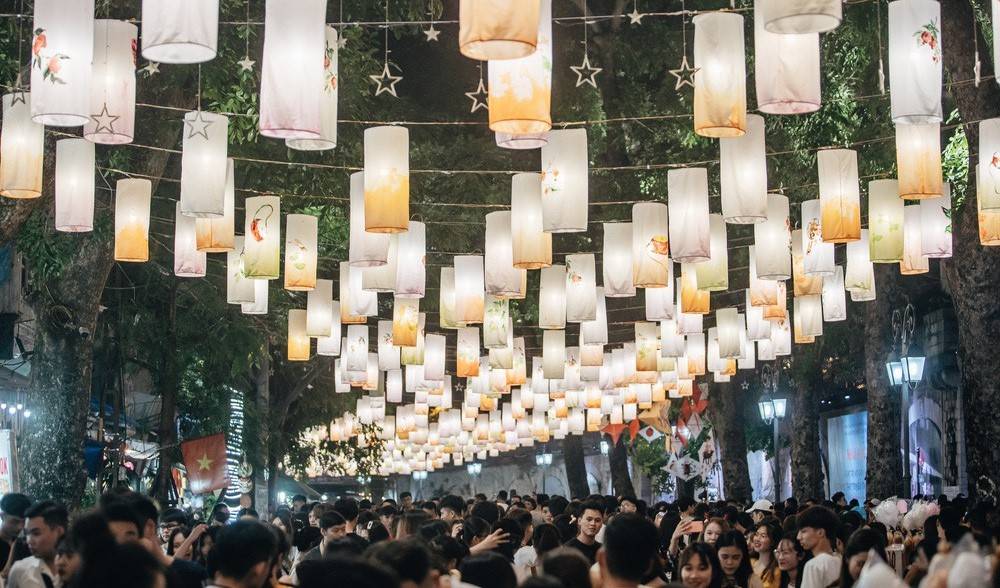 This year, the street is different when being filled with colorful and glowing the lanterns – making it the ideal check-in point for young people this Mid-Autumn Festival.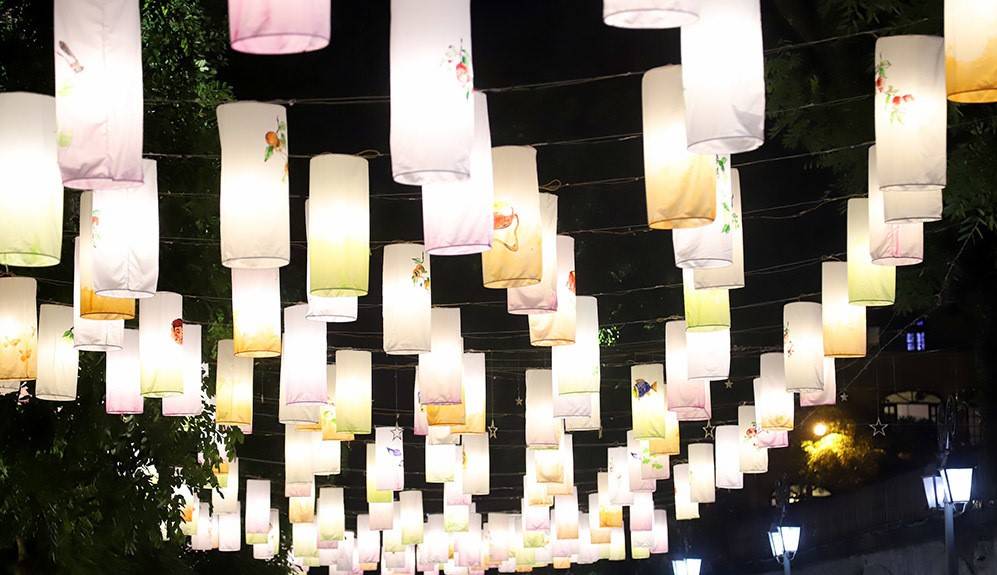 Unlike traditional lanterns in Hang Ma, the cylindrical lanterns here are made of fabric with light colors and decorated with traditional patterns such as leaves, drums, carp, etc. Visitors can come here to take pictures both in the morning and evening because each time, the street has a different look.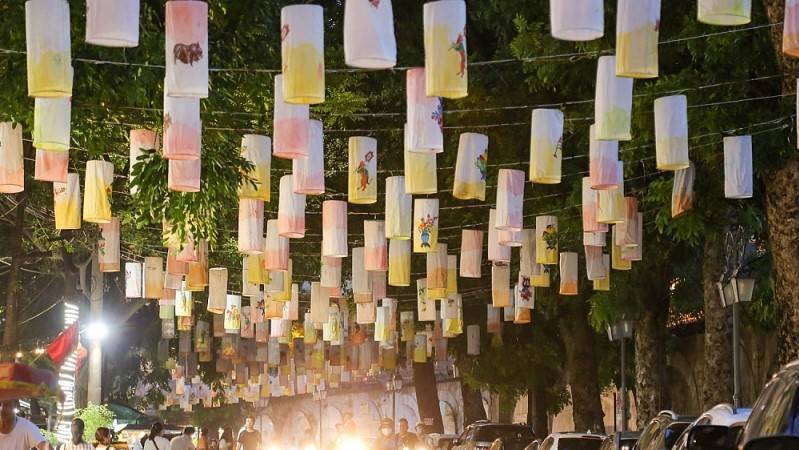 In addition to Phung Hung Mural Street, many streets in the Hanoi Old Quarter also display lights and flowers. This year, the Mid-Autumn Festival in the Old Quarter will last from September 6 to September 13, 2019 (August 9 – August 15 in Lunar Calendar). Some roads will prohibit the transportation, such as Hang Ma, Hang Luoc, Hang Rua, Hang Chai, Hang Khoai. The time for banning is from 7 am to 10 pm, starting from August 30 to September 13, 2019.