FIVE MUST-TRY DISHES IN DALAT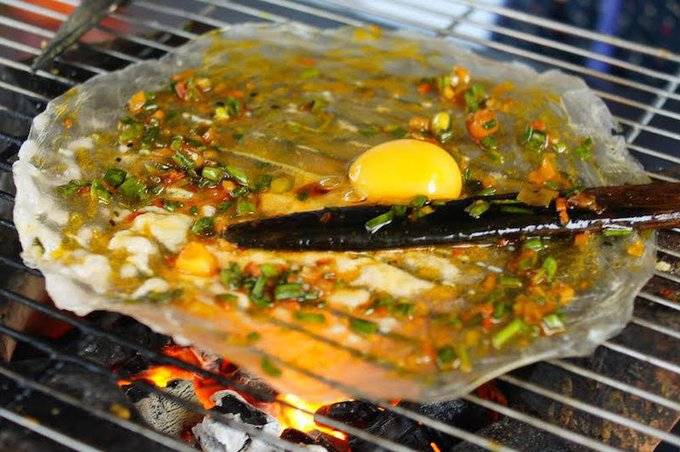 Dalat cuisine always makes tourists stay attached because of the pure deliciousness as well as the distinctive flavor. Below are the five dishes in Dalat that you might want to try once.
1. Shumai with bread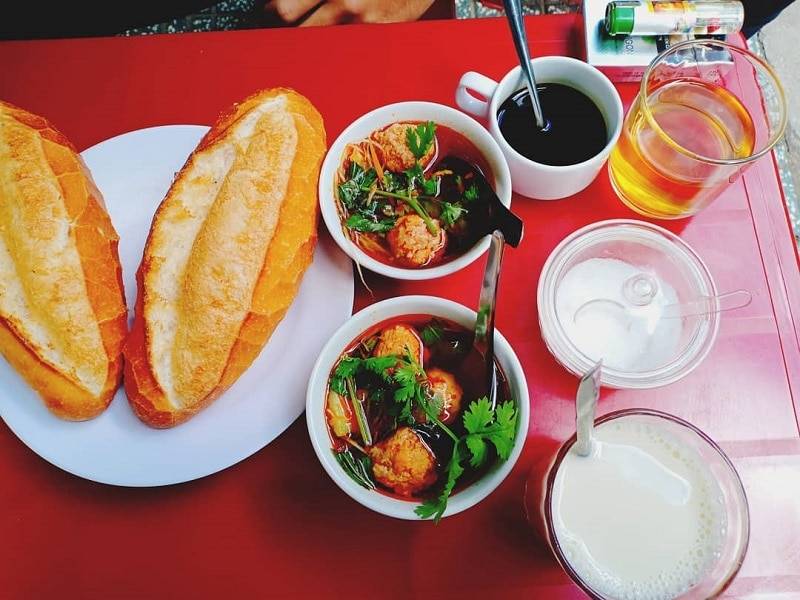 Shumai with bread is a Dalat dish that makes anyone who has come here want to eat.
The food includes tender seasoned meat, and broth stewed purely from bones with a little green onion. The taste is bland and savory. Enjoying the food in the cold atmosphere here will make you never forget. The price is very affordable, only 10,000-20,000 VND /set. (about 1 US dollars)
2. Grilled sausage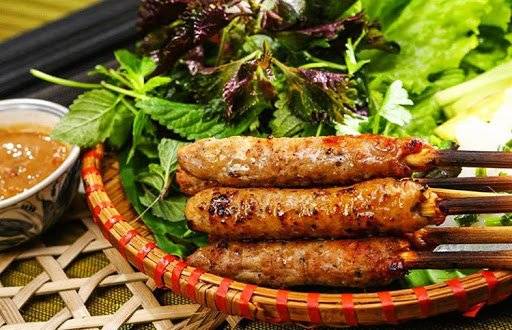 This is one of the certain dishes you have to try. Different from other places, Dalat grilled sausage is not sour. Besides, it is made from carefully-selected pork, which is seasoned with spices and garlic, then made by hand to create the toughness for the dish.
This dish is served with crispy fried rice paper, pickled vegetables, and dipping sauce. With this kind of food, you will never feel bored. Prices fluctuates from 30,000-50,000 VND /set. (1.5 – 2 US dollars)
3. Baked rice paper
This dish is also known as "Vietnamese Pizza" because it has the same form of pizza, so both domestic and foreign tourists find it very interesting.
The ingredients for this rice paper are also different. The cake base is simply a rice paper, much thinner than a real pizza. The rice paper is placed on the embers; then people add eggs and ingredients on top. Depending on the requirements of each guest, the sellers will put suitable spices.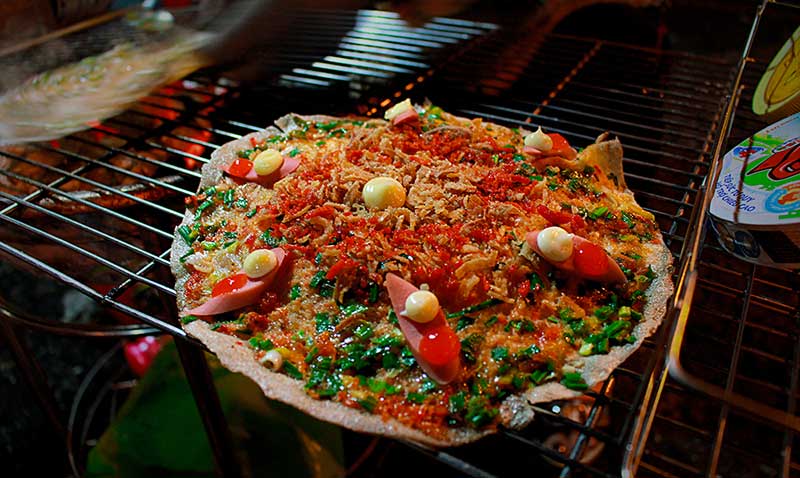 Baked rice paper is a popular dish in Dalat so you can find it on the roadside, in the night market, around Ho Xuan Huong Lake, or you can visit any alleys to find it. However, you can only enjoy this dish from 3 pm because, at that time, all the shops start selling. The price fluctuates from 15,000 to 30,000VND/each (about 1 US dollar), depending on the type.
4. Stewed artichoke flower with trotters
This food is included in the list of top 50 specialty dishes of Vietnam, and Asia Record recognized in 2012 and is also an indispensable dish in the typical meal of Dalat people.
This exceptional food can only be enjoyed in Dalat because you hardly find the same anywhere else. Artichoke flowers stewed with trotters will have a fat taste. Eating this will help you improve sleep and enhance health. Most hotels and restaurants have this specialty in their menu with the price from tens of thousands to 100,000vnd/ bowl, depending on the place.
5. Banh Uot with chicken giblet
Unlike other places, Dalat Banh Uot is served with chicken giblet. When eating this, you can feel the toughness of Banh Uot, the softness and sweetness of the chicken thoroughly.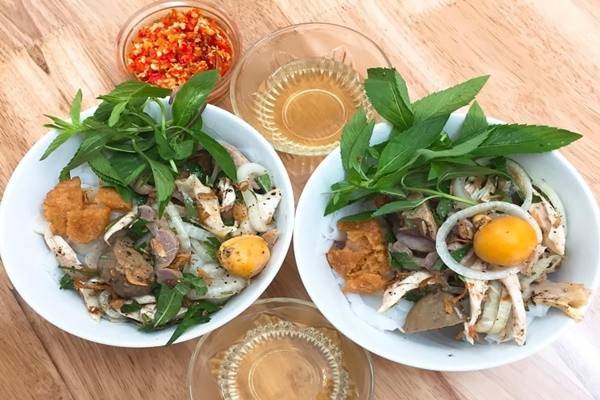 You can easily eat this food on Tang Bat Ho Street, near the Da Lat market. There is also baked rice paper and very delicious sauce, with the price of 30,000 – 60,000vnd.
With only those five yummy dishes of Dalat, you can stuff your stomach with all kinds of specialties that can awaken every taste of yours. Remember to save this information for your trip to Dalat.