THE XEO CAKE SHOP IN SAIGON SELLS ITS OWNS FLOUR FOR 7,000 VND/PIECE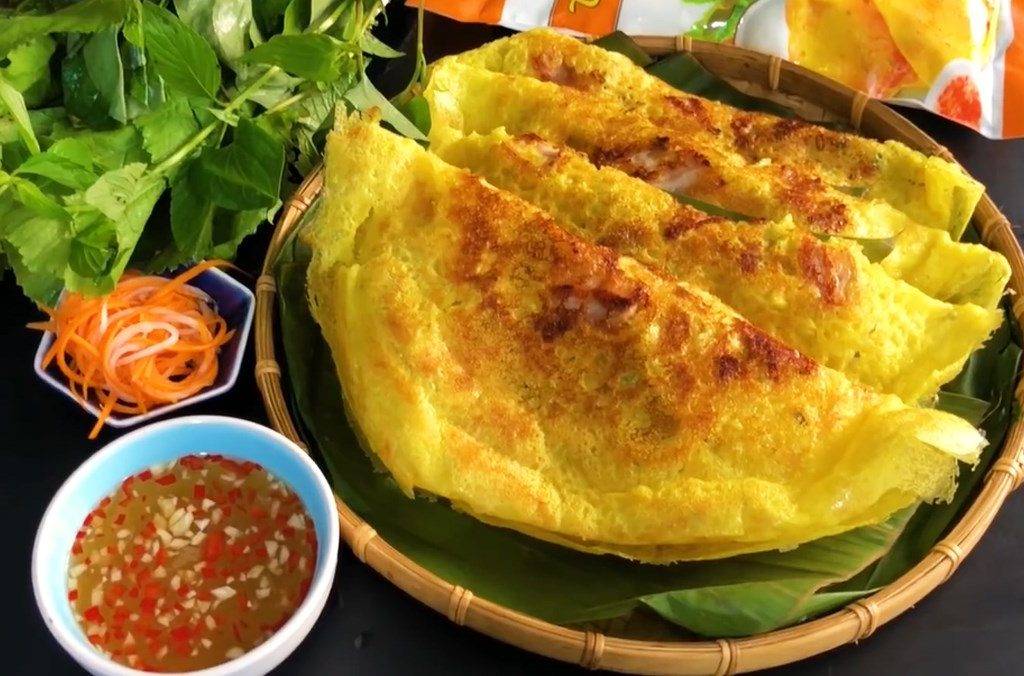 Four years ago, Ms. Suong (39 years old) started opening a Xeo cake shop at Ban Co Market, District 3, Saigon. Her stall is located deep in the market, not so prominent among dozens of other restaurants. Serving guests of the Central style Xeo cakes, Suong said: "We don't use the ready-made batter. Every day I grind rice flour myself and make it according to my own recipe."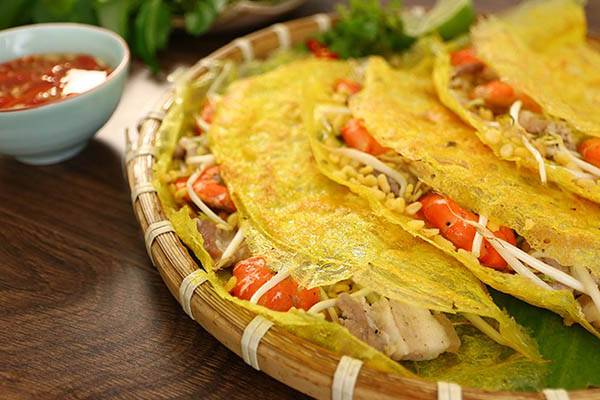 In the morning, Suong came to the market early to choose fresh ingredients. After preliminary processing, she started mixing flour. According to the owner, even though the ready-made Xeo cake dough is more convenient, the taste is still not comparable to the homemade dough. The shop also doesn't use eggs or coconut milk in many places. "I used turmeric to make it look more eye-catching," she said.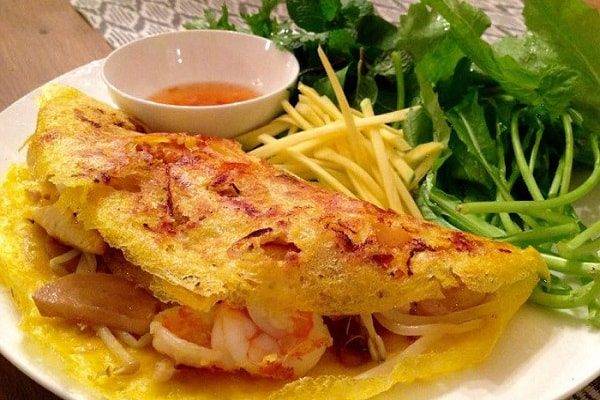 Unlike the Western-style, the Central Xeo cake is smaller in size, about 10 cm in radius, and poured onto a mold rather than a large pan. The ingredients are not diverse, not including cassava, green bean, mushroom, shrimp, but only sprouts and pork slices.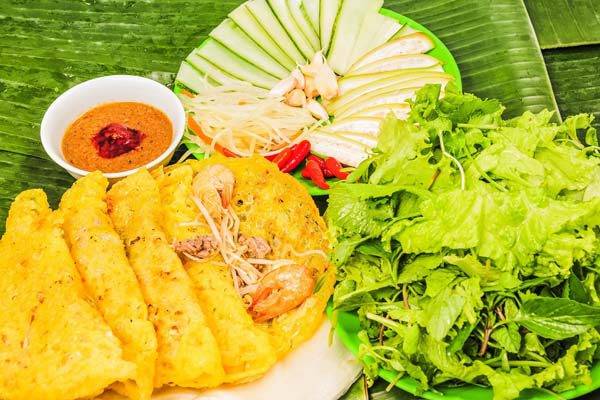 The kitchen in the shop has 5 ovens and always operates at full capacity from 4 pm to 5 pm, the time when the restaurant is crowded the most.
When a customer orders a cake, Suong immediately put a piece of flour in the mold and then add fillings. Wait for a few minutes until the batter starts to brown, the cook folds in half. In addition to Xeo cakes, this address also serves delicious Khot cake with shrimp.
Diners come here with no choice of fillings. Each cake costs 7,000 VND, served with raw vegetables. The success of the dish also includes the sauce. Fish sauce is prepared by the owner, with pickled papaya and carrot. You can add chili by yourself.