THE SPECIAL BAN GIOC WATERFALL FESTIVAL WITH MANY EXCITING ACTIVITIES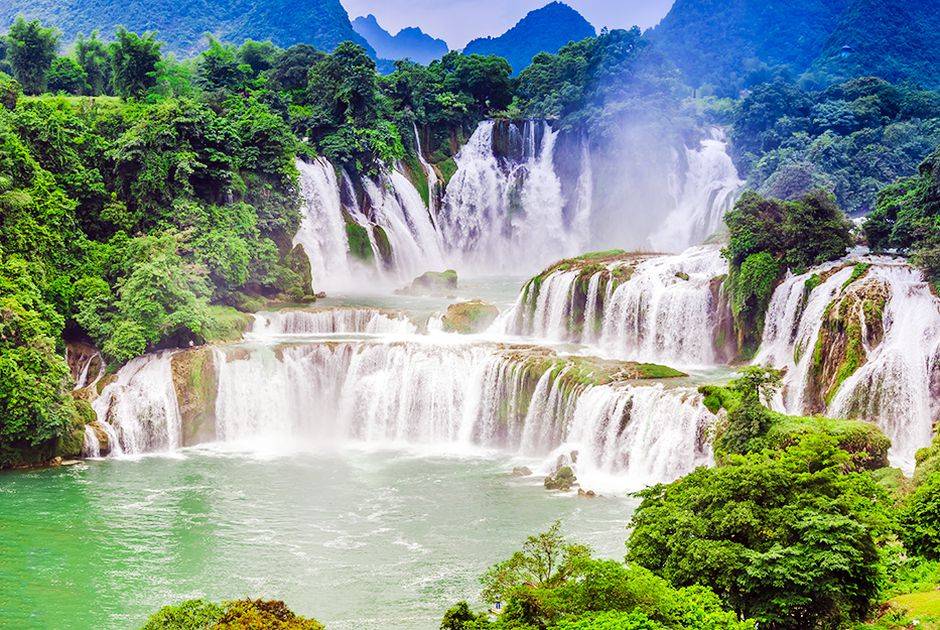 Ban Gioc Waterfall is a priceless gift that nature has bestowed on Cao Bang. This is also the most beautiful waterfall in Vietnam. Ban Gioc Waterfall is ranked in the top 10 of the world's most majestic waterfalls voted by Touropia magazine, and the top 5 waterfalls with numerous legends voted by the Vietnam Record Organization.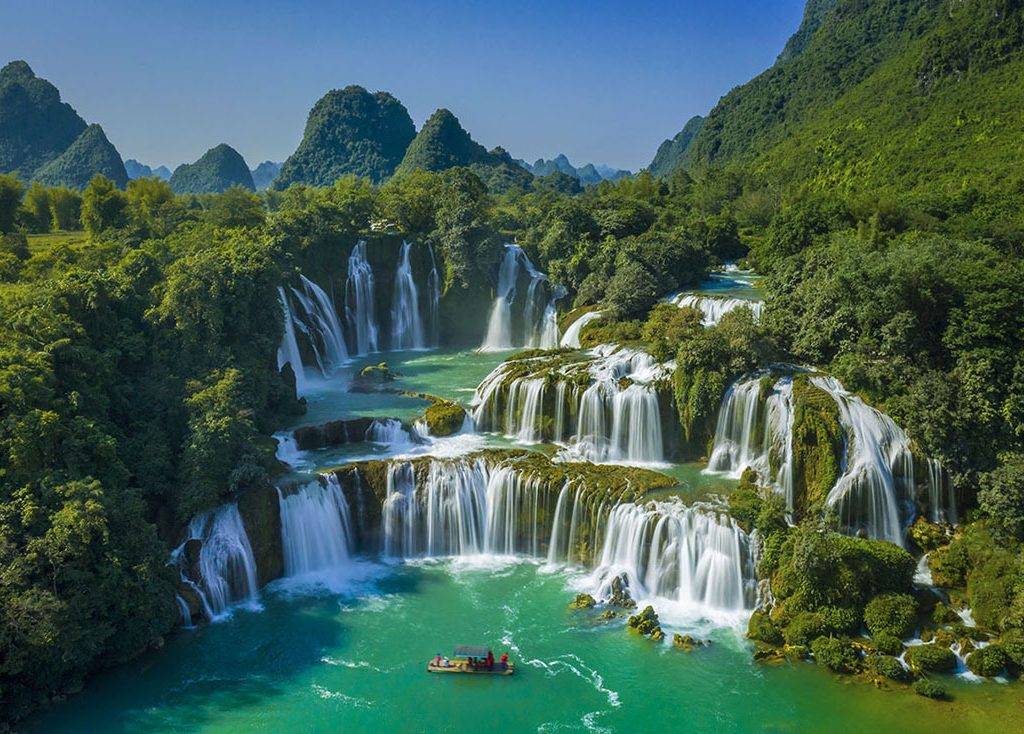 From October 5 to 6, 2019, in Ban Gioc Waterfall Resort, Cao Bang province, the Ban Gioc Waterfall Festival in 2019 will be held.
– A light festival will take place from 8 – 9:30 pm on October 5, at the foot of Ban Gioc waterfall.
– A water procession ceremony to pray for peace and good weather will be held from 7:30 am to 11:30 am on October 6 at Ban Gioc Truc Lam pagoda in Dam Thuy commune.
– Booths to introduce products, specialties, and culinary culture of Cao Bang province.
– Photo exhibition "Discovering Cao Bang's Countryside" "- 50 years of implementing President Ho Chi Minh's Will".
– Sports activities, folk games (lay co, tug of war, con throwing, sack race, stick pushing, blindfolding to catch ducks, peeling chestnuts, etc.), kayaking.
– Folk Festival of all sub-groups Preservation of folk songs of Cao Bang province.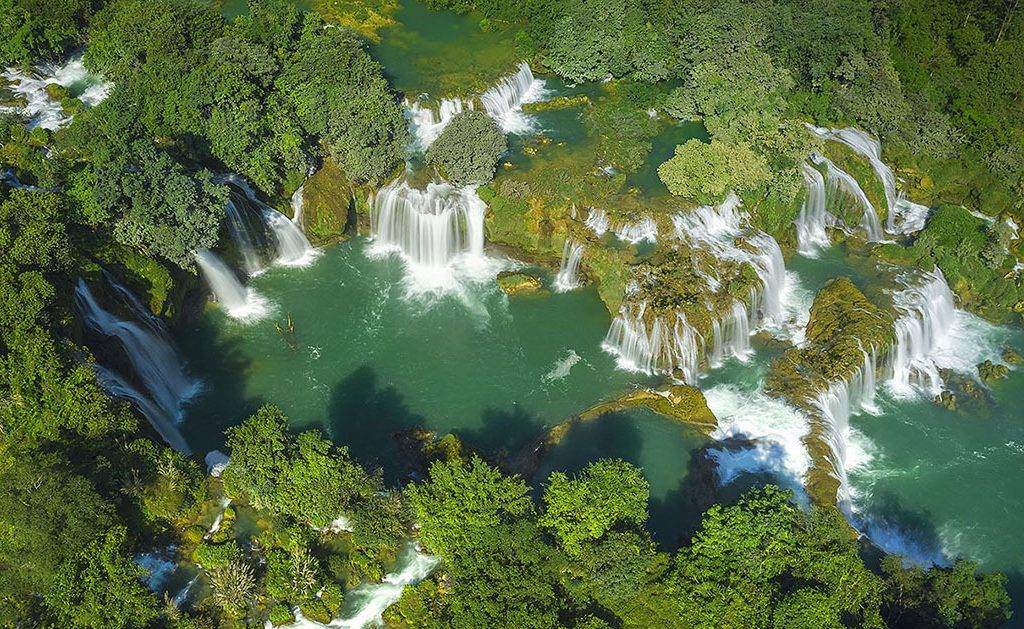 The festival aims to introduce and promote the image of the homeland and people of Cao Bang, especially promoting the national landscape of Ban Gioc waterfall to domestic and international friends. This will contribute to developing the local economy and society.
Some pictures of Ban Gioc Waterfall: