Hang Pagoda – The largest natural pagoda in Vietnam
Hang Do Son Pagoda is one of the oldest and most sacred temples in Hai Phong. This pagoda is the first place where Buddhism was introduced to Vietnam, opening up a flourishing religion over the centuries.
1. About Hang Pagoda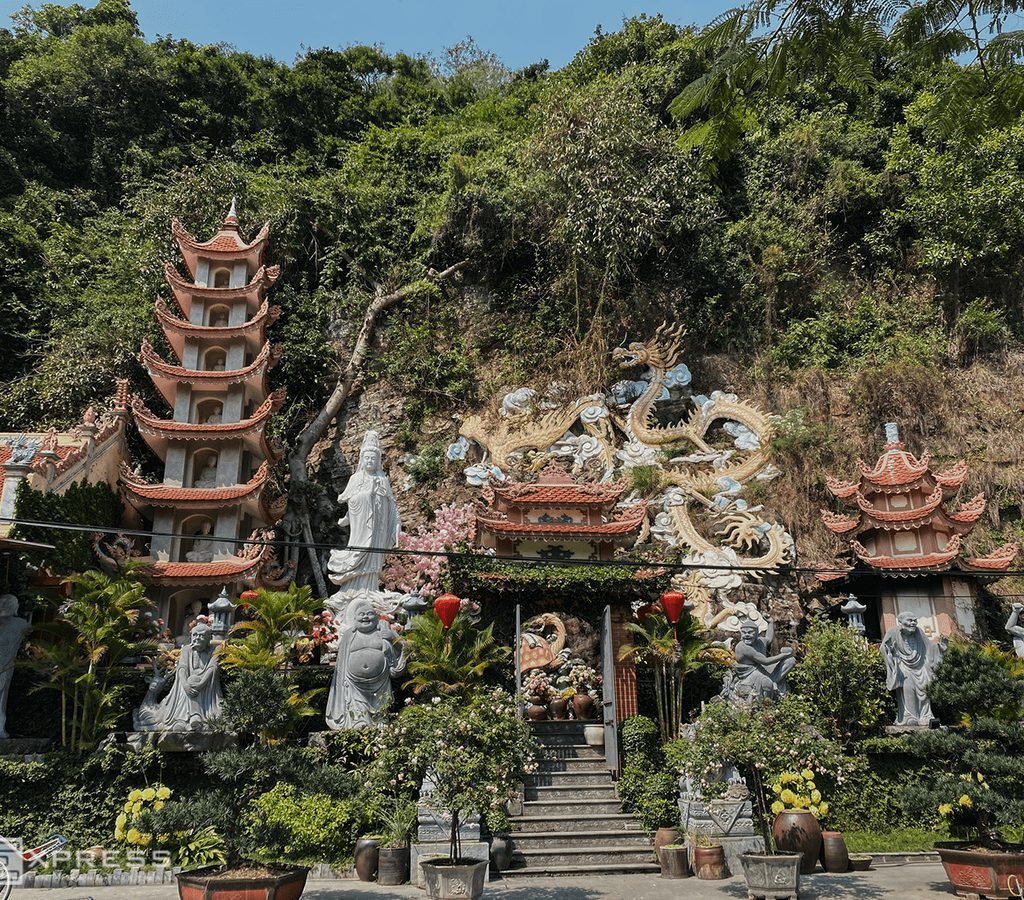 Hang pagoda is named Coc Tu, located in zone 1, Van Son ward, Do Son district, Hai Phong city. This pagoda belongs to Do Son historical relic, built before Cong Nguyen, with a long history of formation.
Today, Hang pagoda becomes a popular destination in Hai Phong since everyone wants to admire the beauty of the century-old spiritual work. The place is truly outstanding in the heart of Phoenix Flower city.
2. How to get to Hang Pagoda
Hang Pagoda is located in Hai Phong city, 120km northeast of Hanoi. There are many ways to move to Hai Phong:
– Private vehicles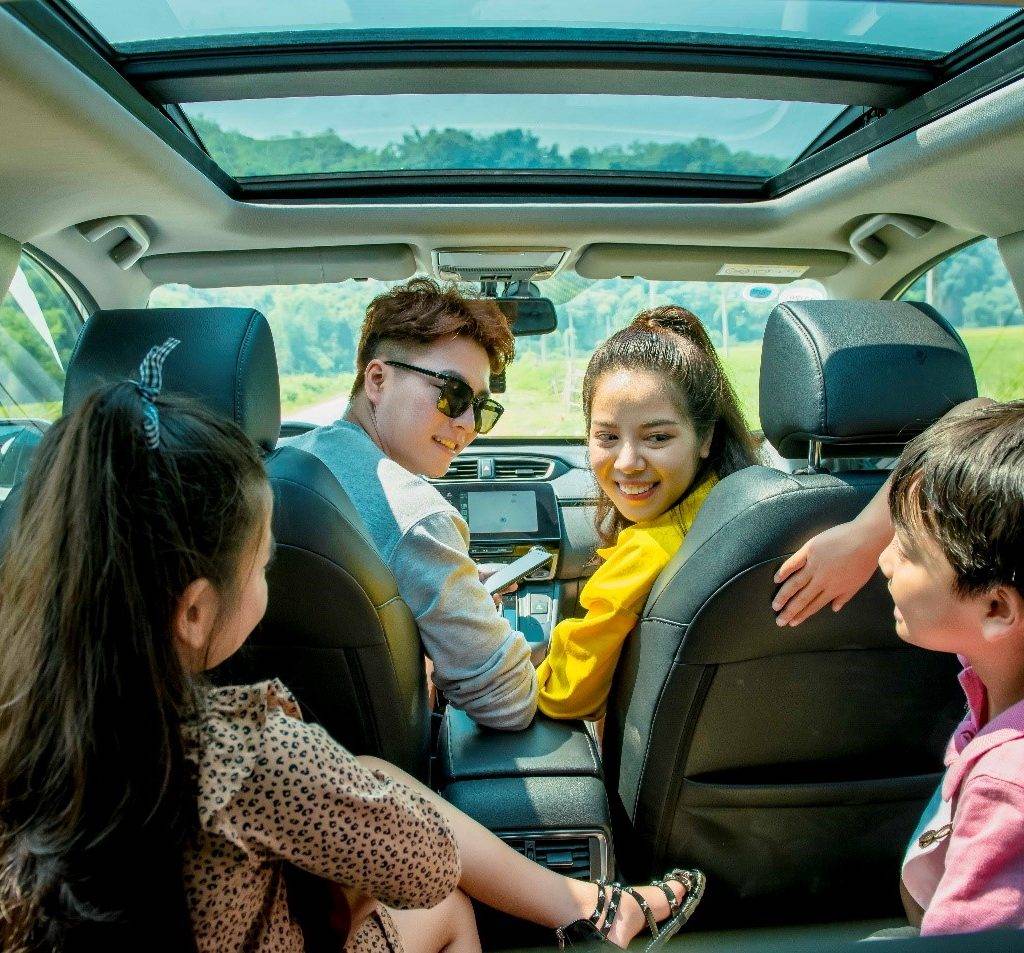 If moving to Hai Phong by private vehicle, you should choose cars because there is a new expressway, so the travel time is quite fast. Meanwhile, it will be quite dangerous if you ride a motorbike. It only takes about 2 hours from Hanoi to Hai Phong, depending on the intersections you start on the highway.
– Train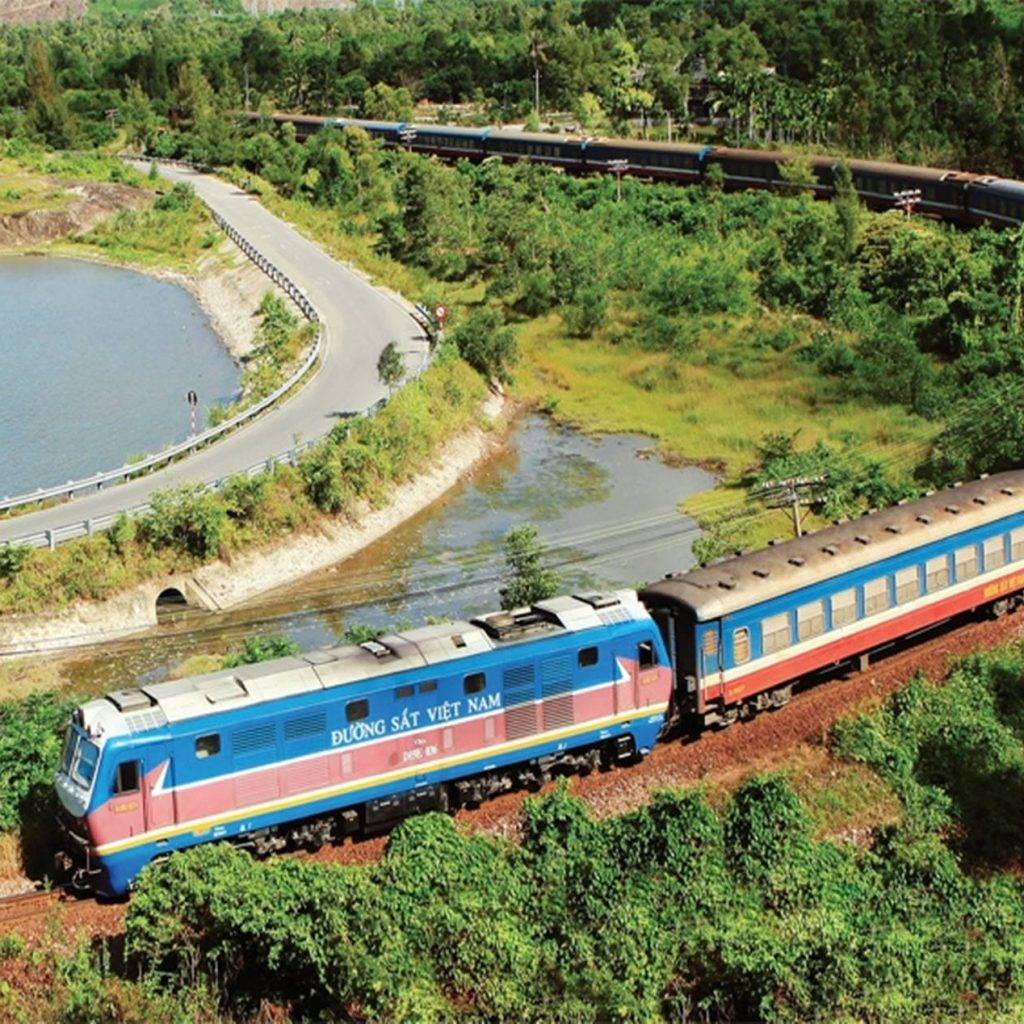 Hai Phong has a railway route Hanoi – Hai Phong which was built by the French in 1901 and completed in 1902. There are 4 daily trains from Hanoi to Hai Phong with a travel time of about 2.5 – 3 hours. On weekdays, you can go from Long Bien station, on the other hand, on weekends, you can go from Hanoi station.
For those who want to bring a motorbike, you should park a motorbike at the station and then go from Gia Lam station. You can buy train tickets online on the website of Vietnam Railways, save your e-tickets and just go straight to the train. The train tickets range from 115.000 – 130.000 VND, depending on the type of seat.
– Coach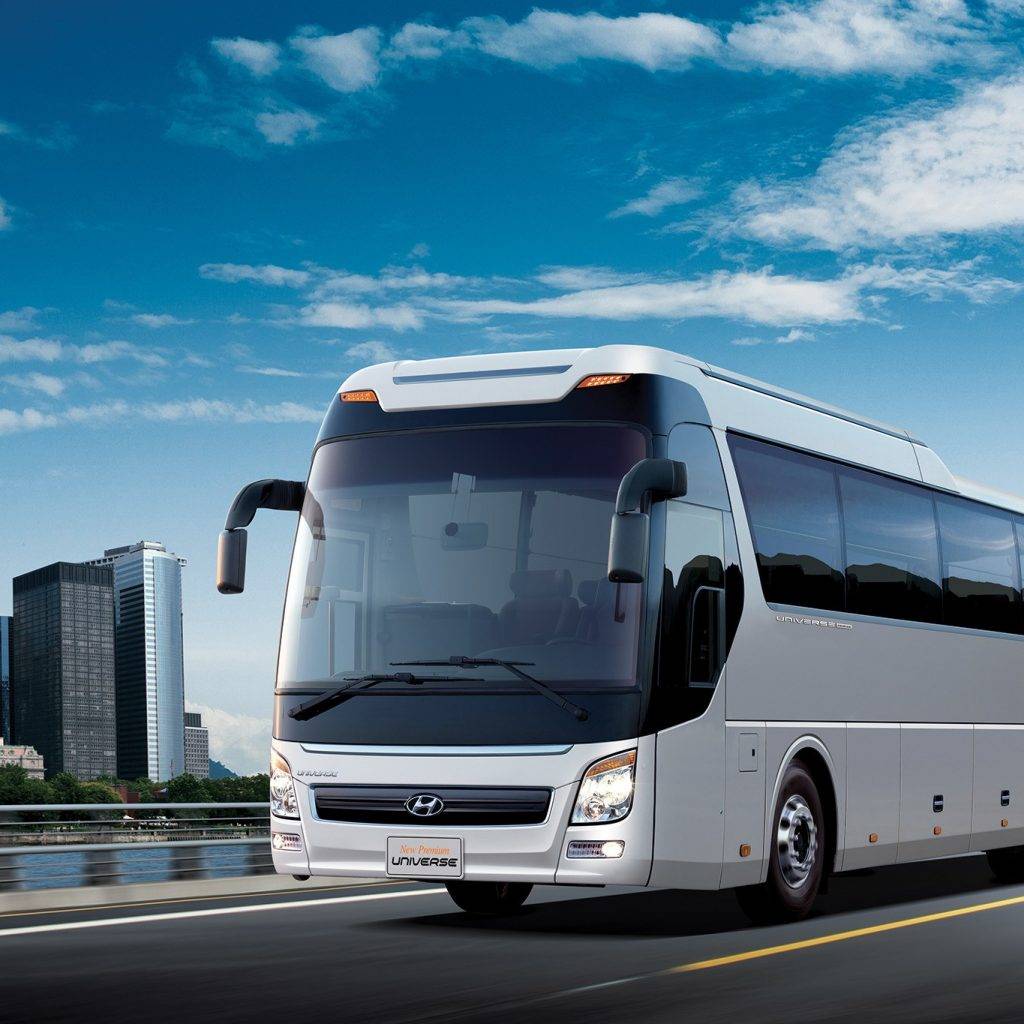 The current coach trips from Hanoi to Hai Phong usually depart from Nuoc Ngam bus station and Gia Lam bus station. They are almost continuous buses, so you can go to the station at any time. The ticket price ranges from 70.000 – 400.000 VND, depending on the type of vehicle.
3. Vehicles
Coming to Hai Phong city, you can easily ask for directions to Hang pagoda. To explore the road to Hang pagoda, you can use a variety of transportation means.
– Motorcycle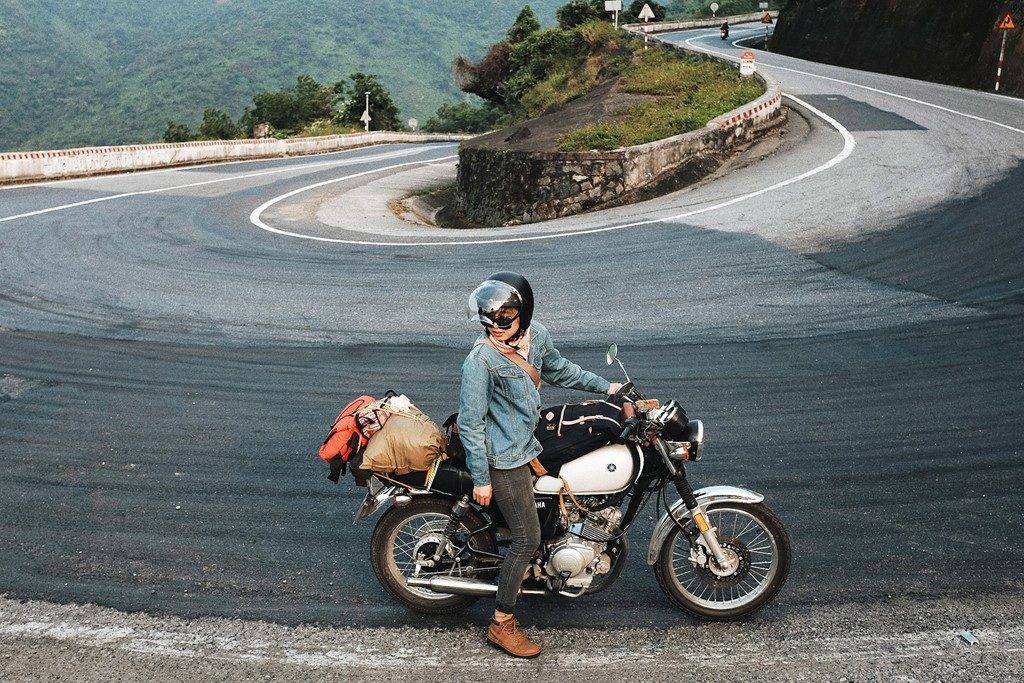 If you want to go to Hang Pagoda, as well as explore the city center, you should use a motorbike because it will help you flexibly move. Besides, there are many delicious restaurants in Hai Phong located deep in markets or small alleys that only motorbikes can visit. If you do not bring a motorbike from Hanoi, you can contact a rental motorbike address in Hai Phong.
– Bus
The public bus system in Hai Phong is still developing from now until around 2025. However, quite a few routes are put into operation, in case you do not have transportation, using buses is a good and economical way. The bus network is currently sufficient to travel to some locations far from the city center.
– Taxi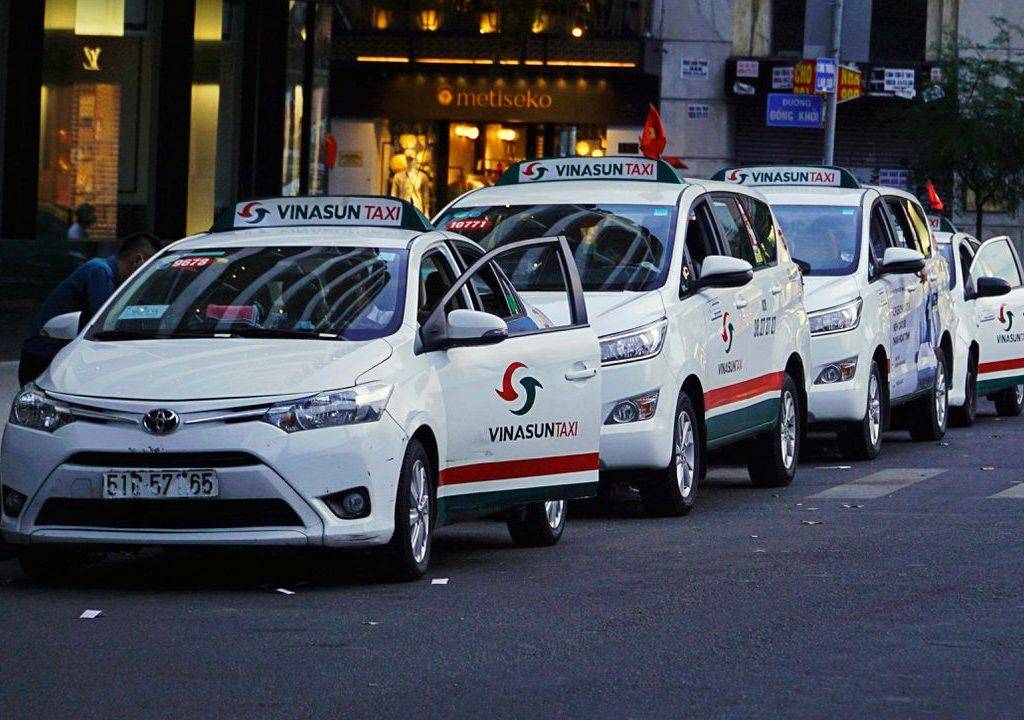 If you do not have much time and want to move quickly, you can use a taxi. Nevertheless, taxis in Hai Phong on weekends are relatively difficult to book; at the same time, on holidays or windy days, the price might be several times higher than usual.
* Some reputable taxi companies in Hai Phong
+ Mai Linh: 0225 3833 833
+ Hoa Phuong: 0225 3641641
+ En Vang: 0225 3777999
4. History of Hang Pagoda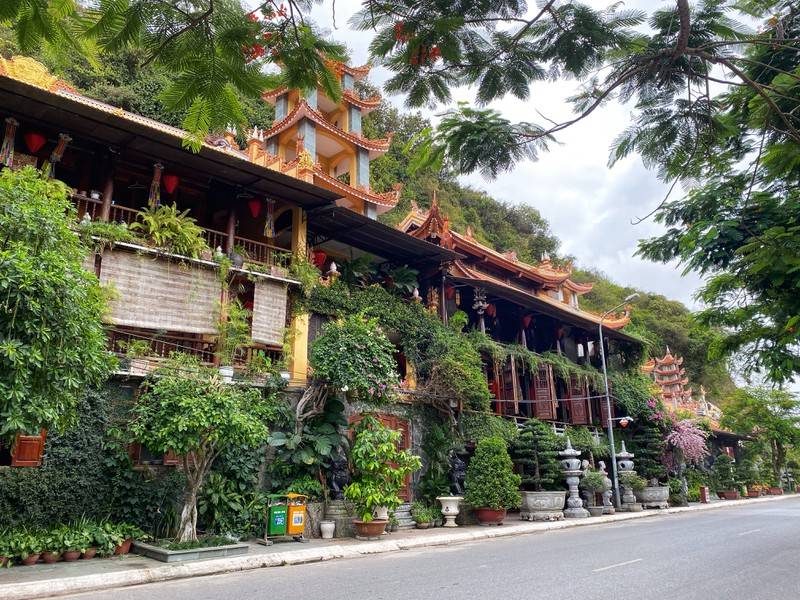 The name Hang Pagoda comes from the ancient people using a mountain rock cave with a height of 3.5 meters and a width of 7 meters to build the place. This rock cave is divided into 2 steps. The outer step is about 23m2 wide, while the inner step is 0.50m higher. The inside cave is trapezoidal, directly penetrating the mountain, about 25m long, 1.2m high, and 1.3m wide.
Hang Pagoda is one of the large natural temples in Vietnam. According to the ancient people, the pagoda was formed in BC, which means it has gone through tens of centuries up to now. At that time, the monk Ban from India, followed the boat to spread Buddhism, came here to live, and opened Hang Pagoda, opening a new brilliant period of Vietnamese Buddhism.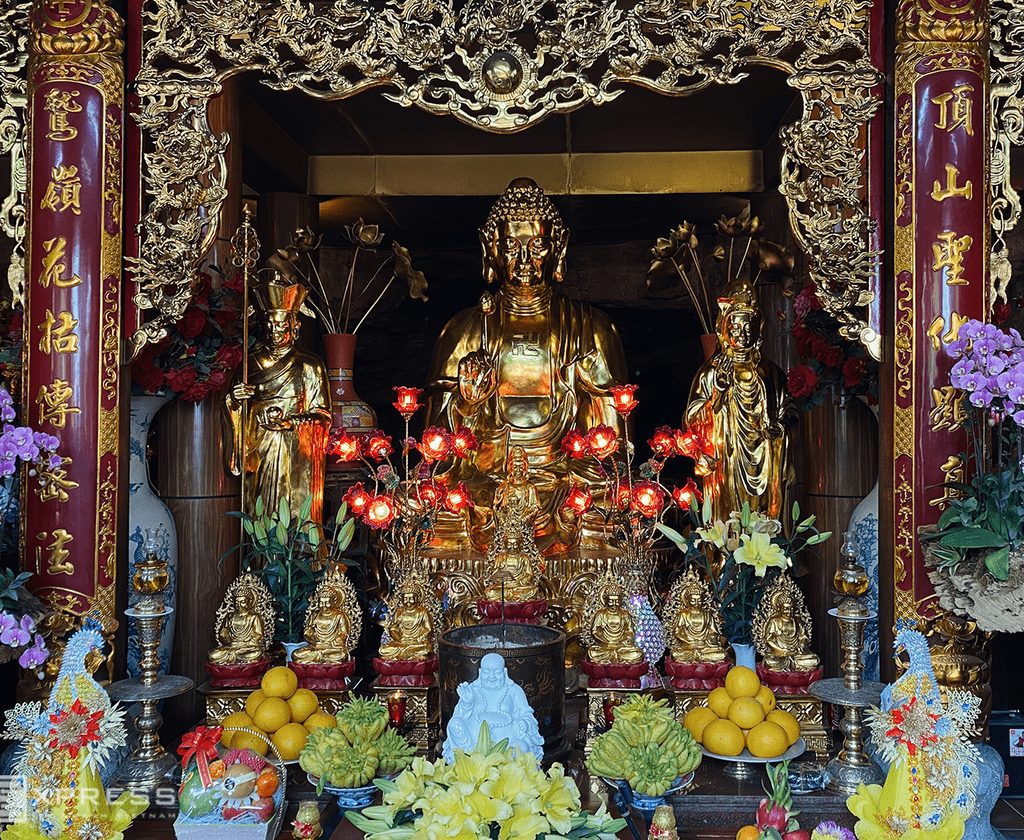 Due to the change of time, dire wars, and natural disasters, Hang pagoda suffers a lot of great damages. Currently, the location still has several valuable relics, such as the 0.59-meter-high Buddha statue with curly hair in buns and long ears, made of bluestone in the cross-legged posture on the lotus, revealing the right foot. The incense bowl is formed stably in front of the ancestor's altar.
Moreover, at Hang Pagoda, there is an ancient well. It is believed that the monks from India used freshwater from this well. Those are the remains of this pagoda more than 20 centuries ago today.
5. The beauty of Hang Pagoda
Hang Pagoda offers visitors an opportunity to experience a cozy, sacred pagoda in a mountain cave. The deeper it goes inside, the lower and narrower space. The average height of the ceiling is about 1.2 meters and about 1.3 meters wide. The pagoda is hidden deep in the cave, firmly surrounded by the mountain, creating both holiness and a sense of mystery.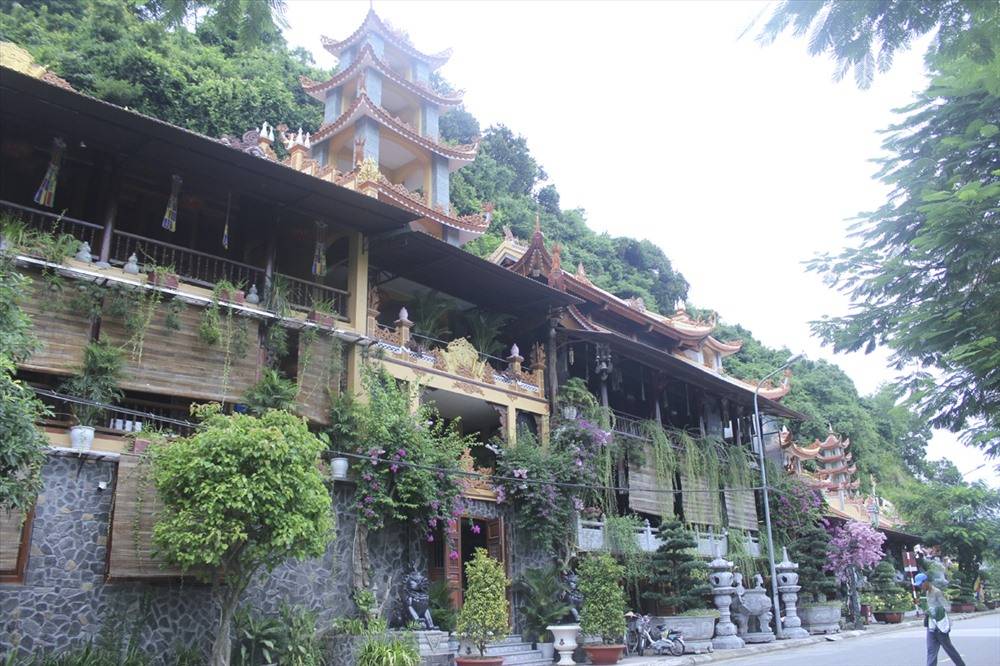 In addition to the inside campus, visitors can also explore the amazing scenery outside. After many renovations and new construction, Hang Pagoda now has 3 floors; the lowest floor is for cooking, the second one is the Tam Bao building and the other is the Tay Phuong altar.
From a distance, you can see the whole pagoda, tower, and church combined into a unique architectural complex with diverse shapes. Outside the pagoda, there are stone statues, incense bowls, and Buddha Amitabha statue, creating a very peaceful and solemn meditation space.
6. Hai Phong cuisine
Coming to Hang Pagoda – Hai Phong, besides traveling to discover the spiritual culture, you definitely cannot miss the attractive and rich local culinary world.
– Banh Da Cua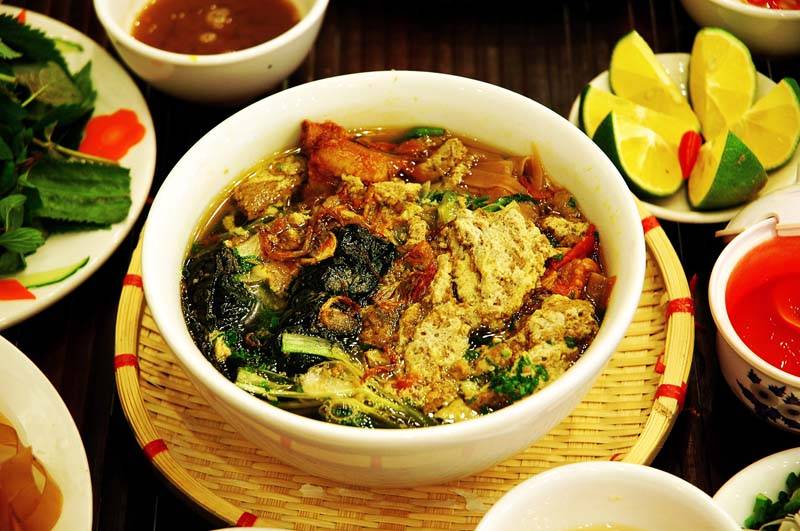 Banh Da Cua to Hai Phong locals is just like Pho to Hanoians, Bun Bo Hue to Hue people, and Hu Tieu to Saigonese. The dish is an indispensable part when it comes to the cuisine of this Phoenix Flower land.
Banh Da Cua Hai Phong features rich colors: dark red color of noodles, pink-brown of crabfat, bright red color of tomatoes, green of veggies, dark green of piper leaf rolls, and yellow of meatballs and fried onion. The red rice noodles are tough but soft, especially eaten with the chili sauce prepared by an inherited recipe. This is a certain dish you must try when coming to Hai Phong. A bowl of Banh Da Cua ranges from 30.000-50.000 VND.
– Banh Mi Que (Breadsticks)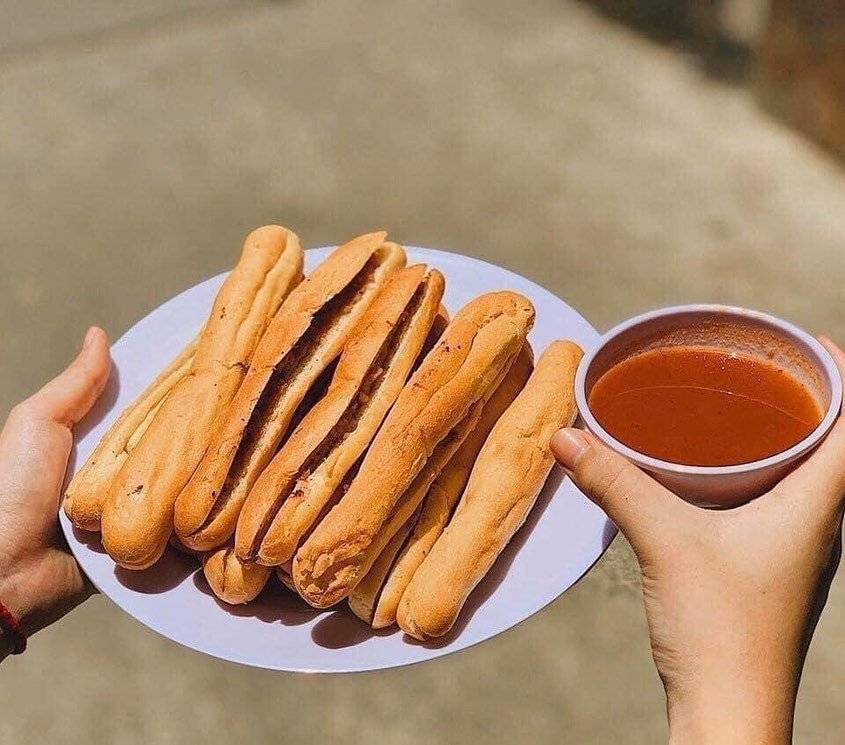 The name Banh Mi Que (breadsticks) starts from the shape of the small, long bread, lying completely in the palm. Banh Mi Que is also called Banh Mi Cay (spicy bread) due to the characteristic spicy taste of the chili sauce. The basis of the delicious Hai Phong breadsticks lies in the liver pate, crispy bread (the most important factor), and chili sauce. The price of this dish is extremely affordable, starting from 5,000 VND/stick.
– Nem Cua Be (Crab spring rolls)
Crab spring rolls in Hai Phong style are usually wrapped in a square shape. Basically, the raw materials are not much different from normal spring rolls processed in the North, mostly are pork, shrimp, shiitake mushrooms, carpentry, bean sprouts, etc.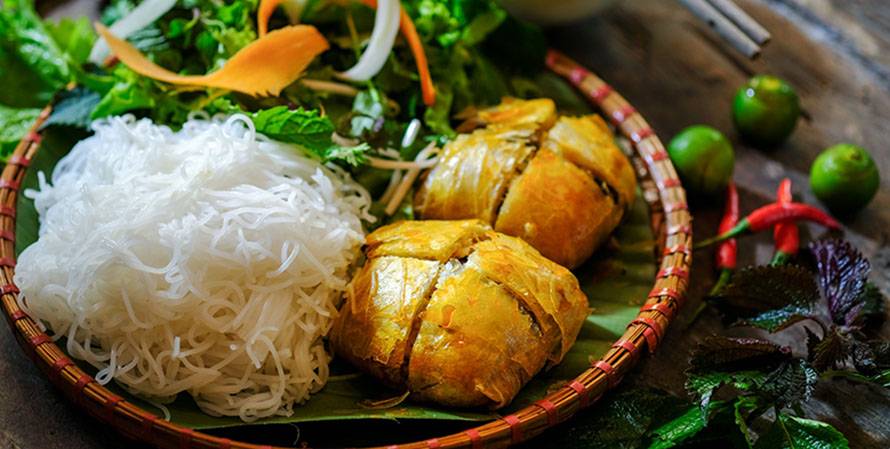 The difference here is the presence of crab meat (a relatively abundant source of seafood in Hai Phong waters) and the rice paper produced in traditional local methods. The basic requirement for this food is after deep-frying, it still retains a typical taste of crab (the smell of crabs is not mixed with the taste of other ingredients). When fried, the crust turns yellow and brittle but not scorched. The price of a roll is only from 20.000-30.000 VND.
– Bun Tom (Shrimp noodles)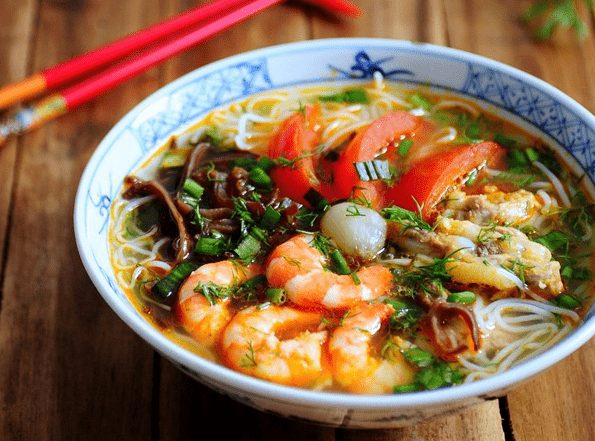 This is a popular dish with the main and indispensable ingredients of big noodles, fresh prawn or fried shrimp, rib tips, bones, celery, green mustard, wood ear mushrooms, shiitake mushrooms, dill, green onion, and spices. Depending on the taste of each person, when processing, they can use more or fewer tomatoes and bacon. A bowl of Bun Tom ranges from 30.000-50.000 VND.
– Banh Beo
In terms of popularity in Hai Phong street food, Banh Beo is on par with breadsticks. Although this dish has the same name, the way of processing is very different from the type of Banh Beo often found in Hue and other provinces in Central Vietnam.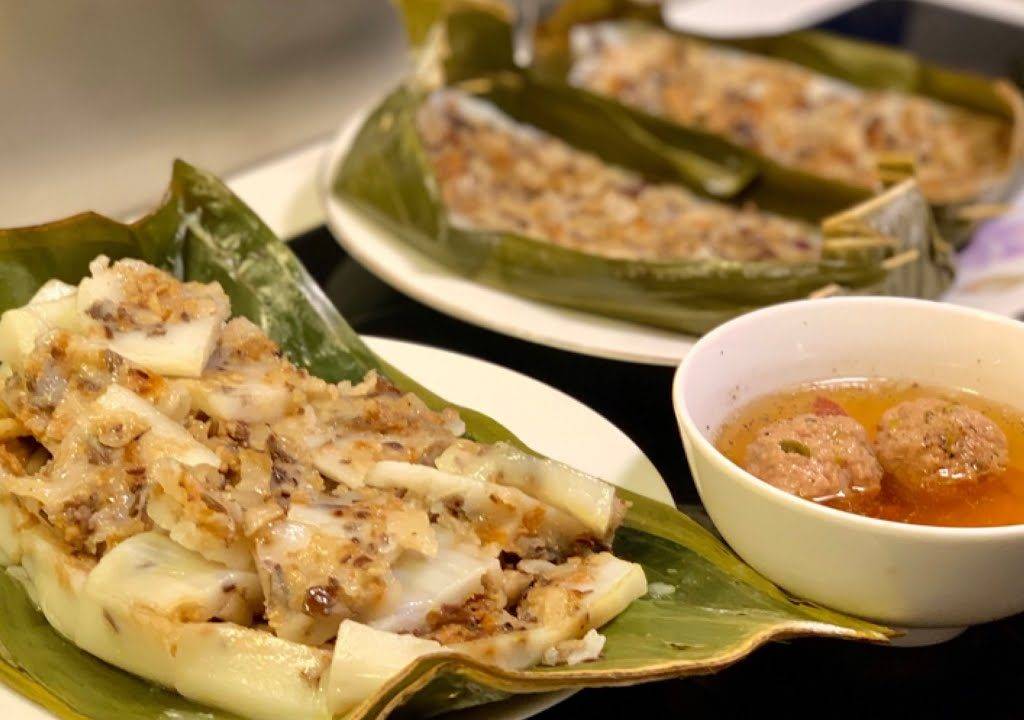 Banh Beo in Hai Phong is considered a harmonious combination of ingredients, like rice flour, onion, carpentry, and pork to make the fillings. Everything will be mixed and then poured into a small boat-shaped banana leaf mold to steam. The dish is served with sweet and sour fish sauce processed from pork bones. The price is only from 5.000-10.000 VND/cake.
– Banh Cuon (Steamed rice rolls)
The flour and filling of this Hai Phong steamed rice rolls are still the same as other localities. The steamed rice rolls must be made from non-glutinous rice to have the required smoothness. The rolls must be moderately soft, a bit chewy, and not be too soft or dough.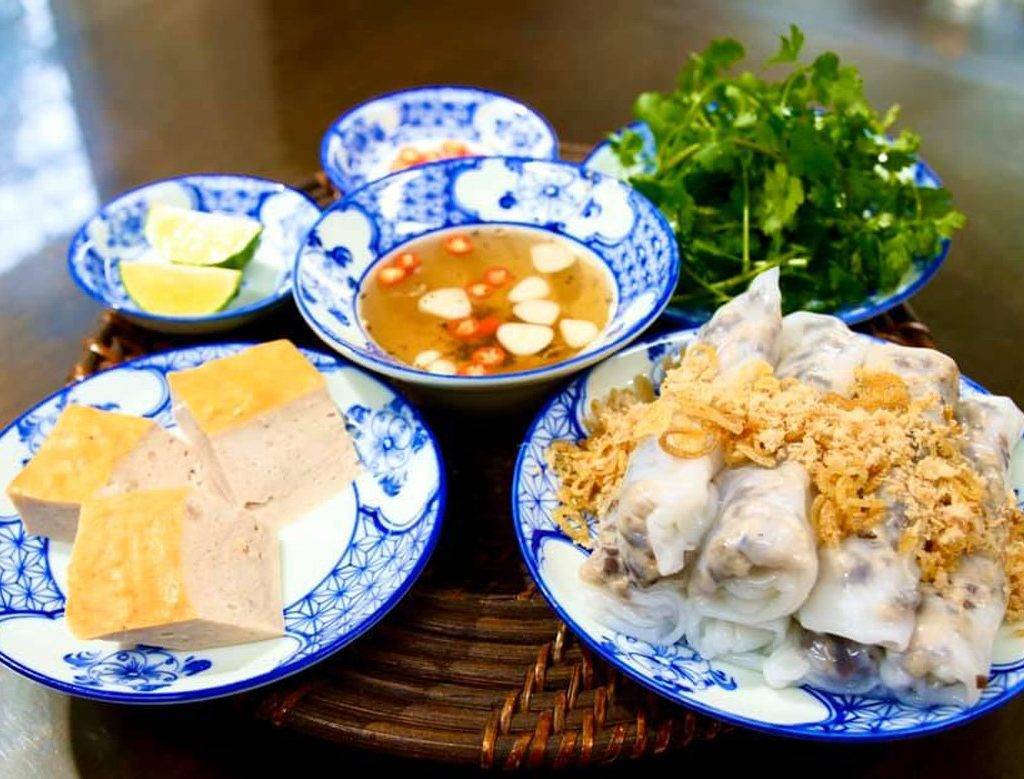 If Hanoians eat steamed rice rolls with vinegar fish sauce, Hai Phong people will eat with fish sauce from simmered bones. The cook has to take a lot of effort as well as secrets to make this one-of-a-kind fish sauce. In particular, to create the typical aroma and flavor for Hai Phong the fish sauce, Ca Cuong (belostomatid) is indispensable. This is a special feature creating a characteristic delicious and spicy flavor for the sauce. The price varies from 30.000-50.000 VND per dish.
– Oc (Snails)
Eating snail in Hai Phong is a very enjoyable experience. Different kinds of raw snails, such as Oc Van, OC Mit, Oc Dao, Oc Mut, Oc Do Moi, etc., will be displayed in small baskets for customers to choose from. When customers have finished choosing, the owner begins to process the snails as required. The fish sauce boiled snails have a strong aroma of the fish sauce that is absorbed in snail's meat. Meanwhile, stir-fried snails are elaborately cooked with more ingredients. The spices of stir-fried snails include chili sauce, lemongrass, ginger, a few slices of chopped dried coconut, etc., making the dish extremely fragrant.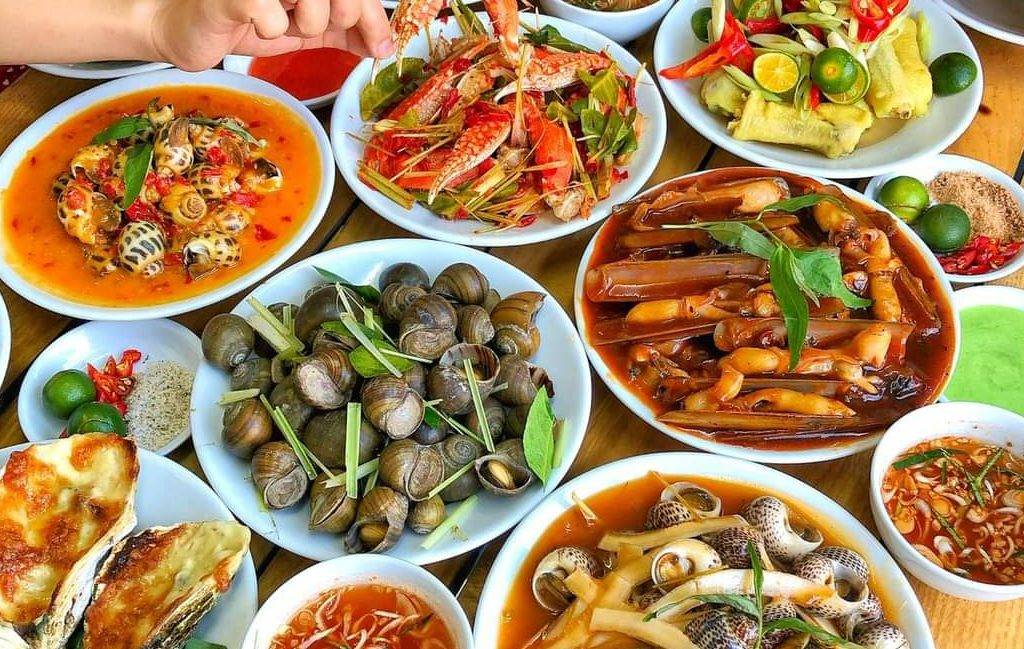 When snails are newly-cooked, people use thickened water from the dish to make a special sweet and sour sauce mixed with spicy chili, ginger, and lemongrass. The price of this dish ranges from 50.000-100.000 VND/dish, depending on the type.
Hai Phong is known as "The Phoenix Flower City" with numerous attractive entertainment places, diverse cuisine, and mystical spiritual culture in which Hang Pagoda is considered a rare cultural heritage of the province. As a result, the pagoda management board and local Buddhists all join to preserve and embellish this place to make it a spiritual-cultural destination that is important to the development of Buddhism among Vietnamese people.