ALL ABOUT HANOI TRAVEL GUIDE
Hanoi, Vietnam's capital, has old beauty mixed with modern values. Both ancient buildings, streets, as well as tourist spots from the time of the Chinese invasion and the French resistance war, and the cultural values and lifestyle of locals for many generations are now towards the new trends.
Whether you want a unique cultural exploration, a fun city break, or a romantic place for your anniversary, Hanoi can provide you with different travel experiences at the same time.
1. About Hanoi
With an ideal location right by the Red River, the city was first chosen to be the country's capital in the Ly dynasty (1010) by King Ly Thai To. After going through multiple names over different periods, Hanoi became the official name given by King Minh Mang in 1883.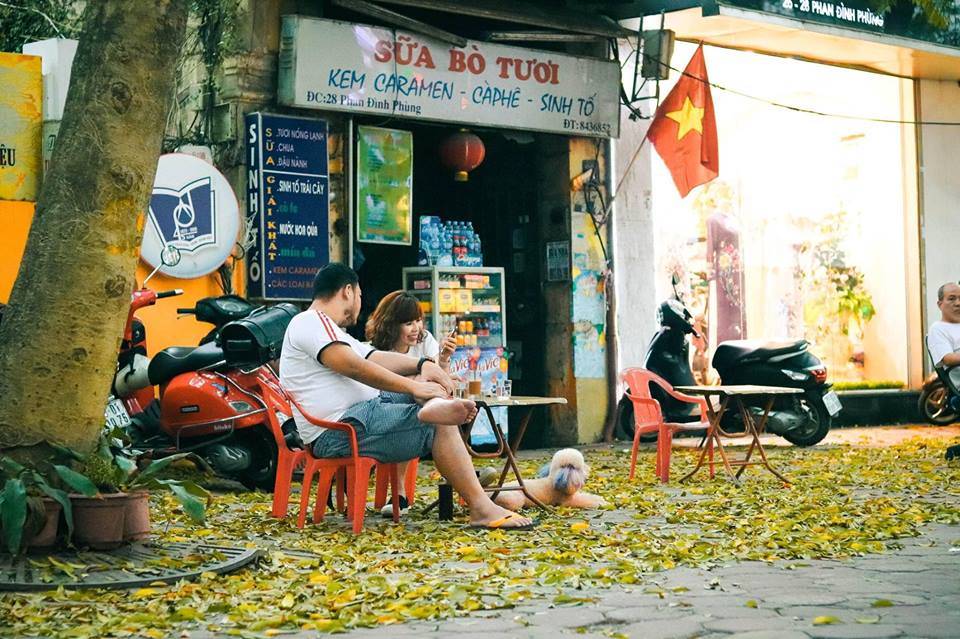 During the French colony period, Hanoi was an important political part of Indochina, resulting in a strong French-style influence in the city buildings' architecture. Until the victory in the 1975 Vietnam War, Hanoi officially became the capital of the reunified Vietnam in both parts of the North and the South.
Currently, Hanoi is the second-largest city by population, just behind Ho Chi Minh.
2. The best time to travel to Hanoi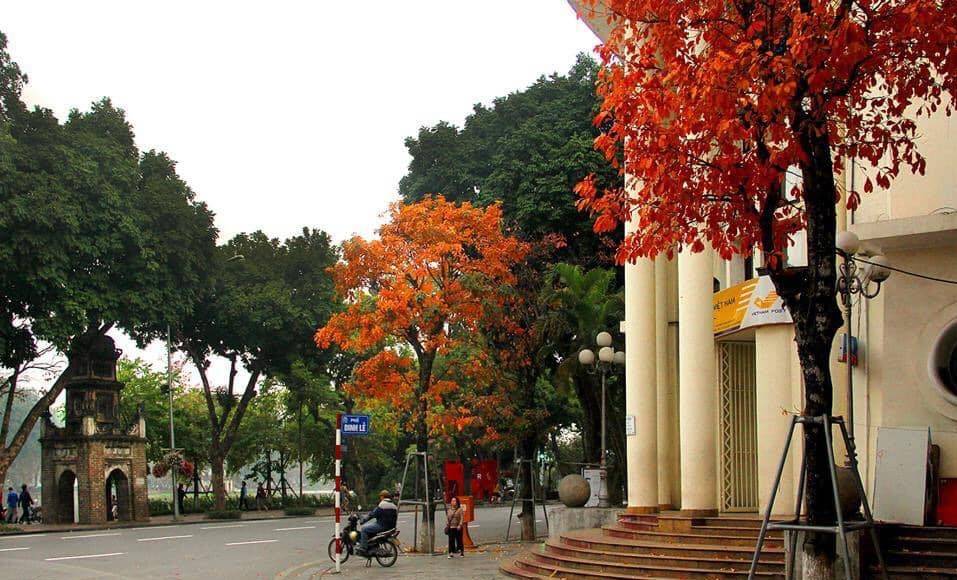 Hanoi's climate is divided into four distinct seasons; each one has its own charm, so you can come here at any time of the year. Still, the most perfect time to visit the capital is in autumn, from August to October. At this time, the rainy season has already ended; the weather is not too sunny, with an average temperature of 28 degrees Celsius, making it comfortable to explore around the city.
For those who prefer the cold, the last months of the year (November and December) will be a good suggestion for Hanoi travel.
Read more: 8 WORTH-TRYING EXPERIENCE IN HANOI DURING AUTUMN
3. How to get to Hanoi
Airplane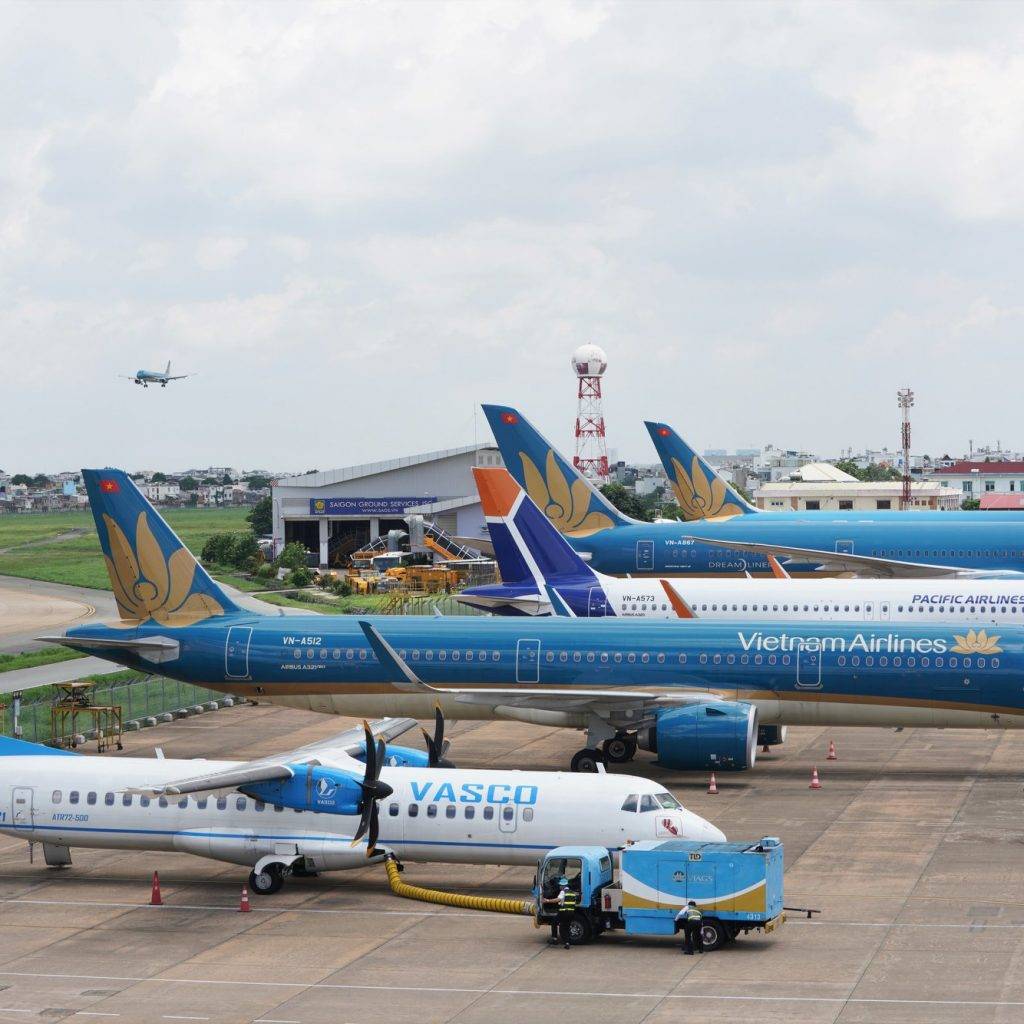 Except for travelers directly flying from their own home countries to Hanoi, the most convenient vehicle to visit Hanoi from other places in Vietnam probably is by plane.
Flights from Ho Chi Minh City – Hanoi cost 500,000 – 3,000,000 VND /way, within 2 hours.
Flights from Danang – Hanoi cost 300,000 – 1,500,000 VND/way, within 1 hour 30 minutes.
The city center is around 40 km from Noi Bai Airport, so here are several main ways to get to your hotels from there:
Taxi: You can take a traditional taxi or book a Grab. To avoid taxi scams, you should be clear about the total you have to pay from the airport to your hotel, which is usually for 350,000 – 450,000 VND. In the meantime, Grab is supposed to be cheaper.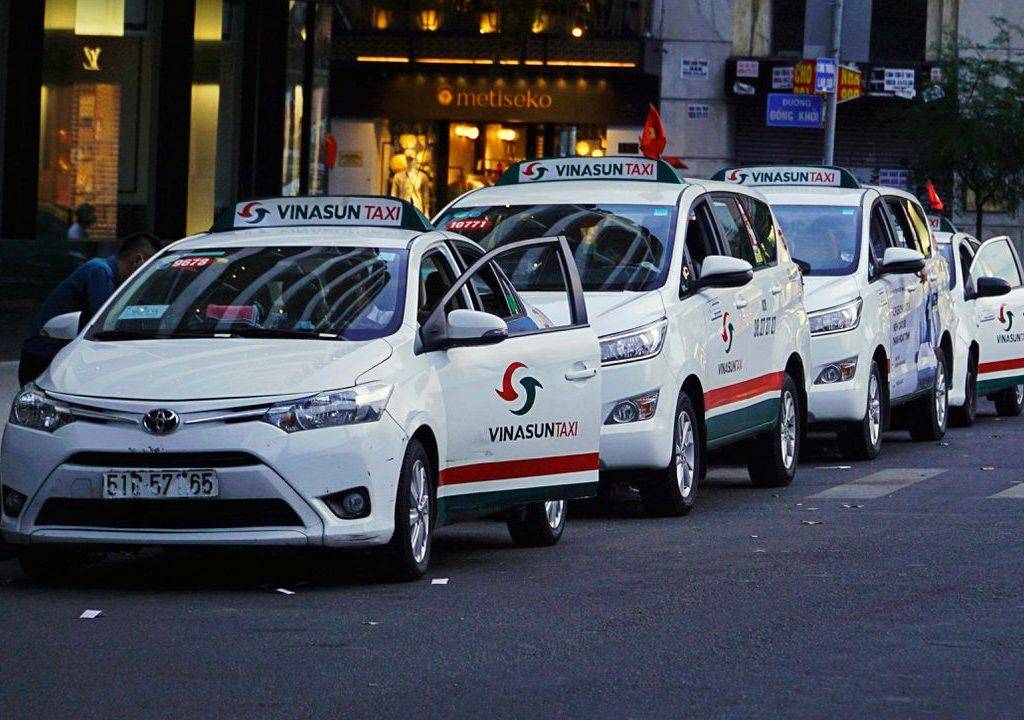 Bus: There are 4 buses from the airport to the city; route 7 (Station T1 – Cau Giay), route 17 (Station T1 – Long Bien), route 90 (Kim Ma – Station T1 – Station T2), and route 86 (Hanoi Station – Station T1 – Station T2). The first three routes cost from 8,000 to 9,000 VND/turn, while route 86 is priced at 30,000 VND /turn.
Train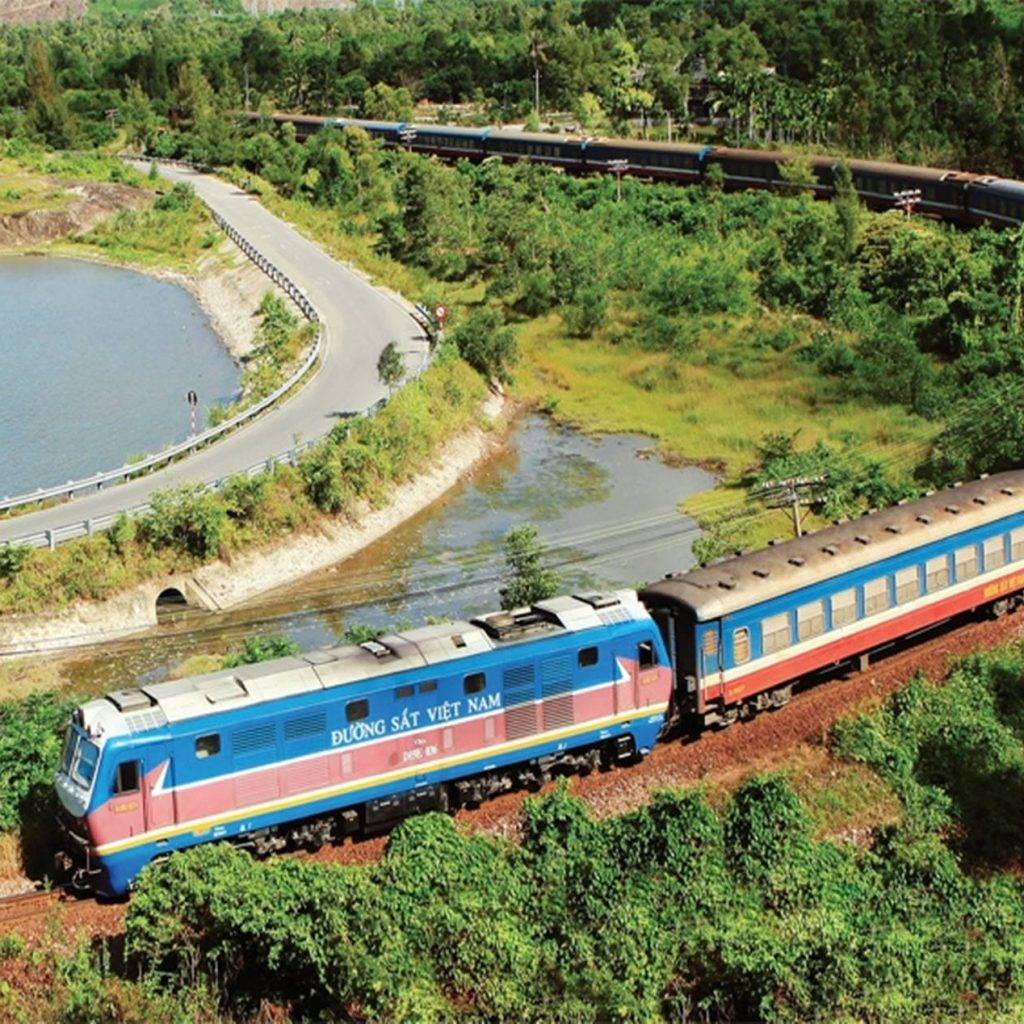 As Hanoi Train Station is located right in the center, it is convenient for those who choose this form to travel to the capital. However, departing from the Southern provinces will take nearly two days. Also, the fare is not much cheaper than the plane ticket price, so it seems only preferable for visitors from the Northern or Central provinces.
4. Transportation in Hanoi
Motorbike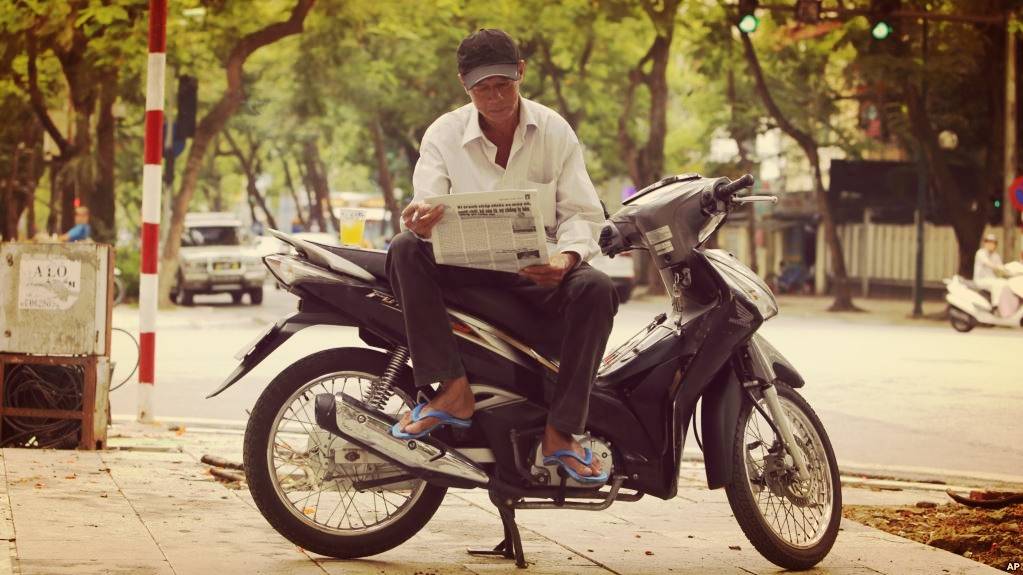 Renting a motorbike in Hanoi is quite simple and cheap, only 100,000-150,000 VND/day. Tourists can directly contact their hotel or any rental service nearby.
Taxi
A good means of transportation when you travel around fast without getting lost. The popular taxi firms in Hanoi are Mai Linh (Tel: 024.38.222.666), Taxi Group (Tel: 024.38.26.26.26), V20 (Tel: 024.38.20.20.20)
Cyclo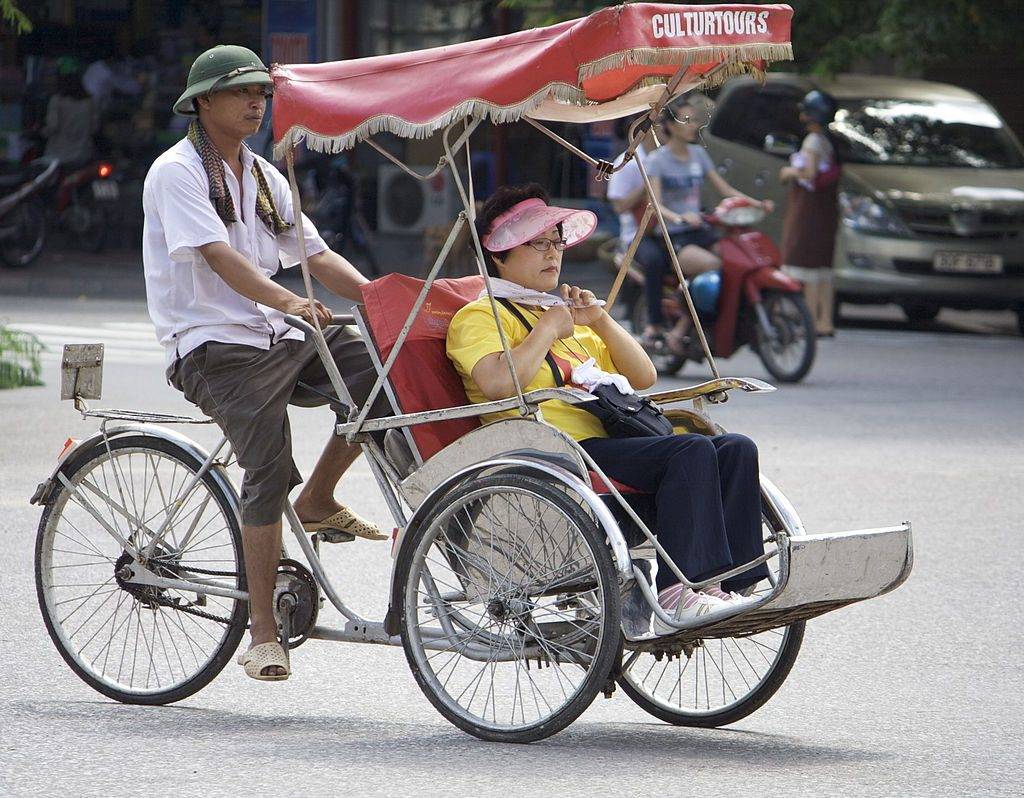 The cyclo is a typical image of the old capital still retained for tourism. You can easily catch a cyclo in Hanoi Old Quarter to stroll around the small streets while listening to interesting stories from the cyclo drivers.
Tram
This nice vehicle is only available in the Old Quarter. The tram tickets are sold in the Hoan Kiem Lake area for 15,000 VND/15-minute trip.
Bus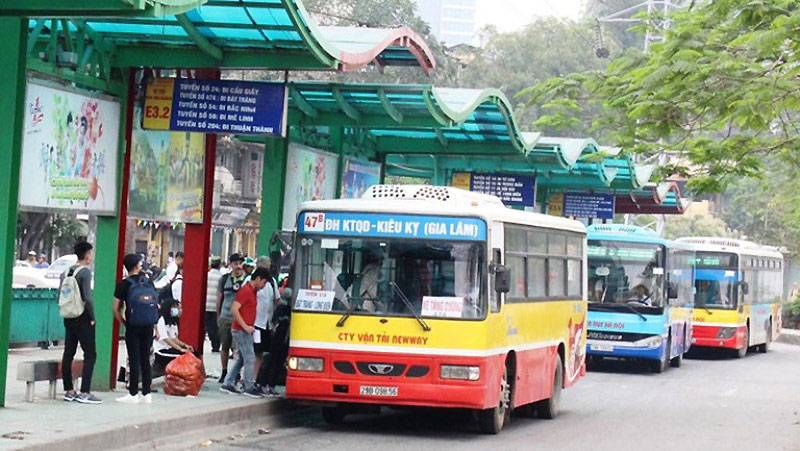 This type of public transport is extremely familiar to local people as well as tourists when coming to Hanoi. The fares for each route are only from 7,000 – 9,000 VND.
5. Accommodation in Hanoi
There are various segments of Hanoi hotels and motels around every city's corner. Their space and service are also diverse to suit the taste of travelers. On your first trip here, accommodation in the Old Quarter area is recommended due to the location in the heart of the city, close to many tourist stops.
Hotels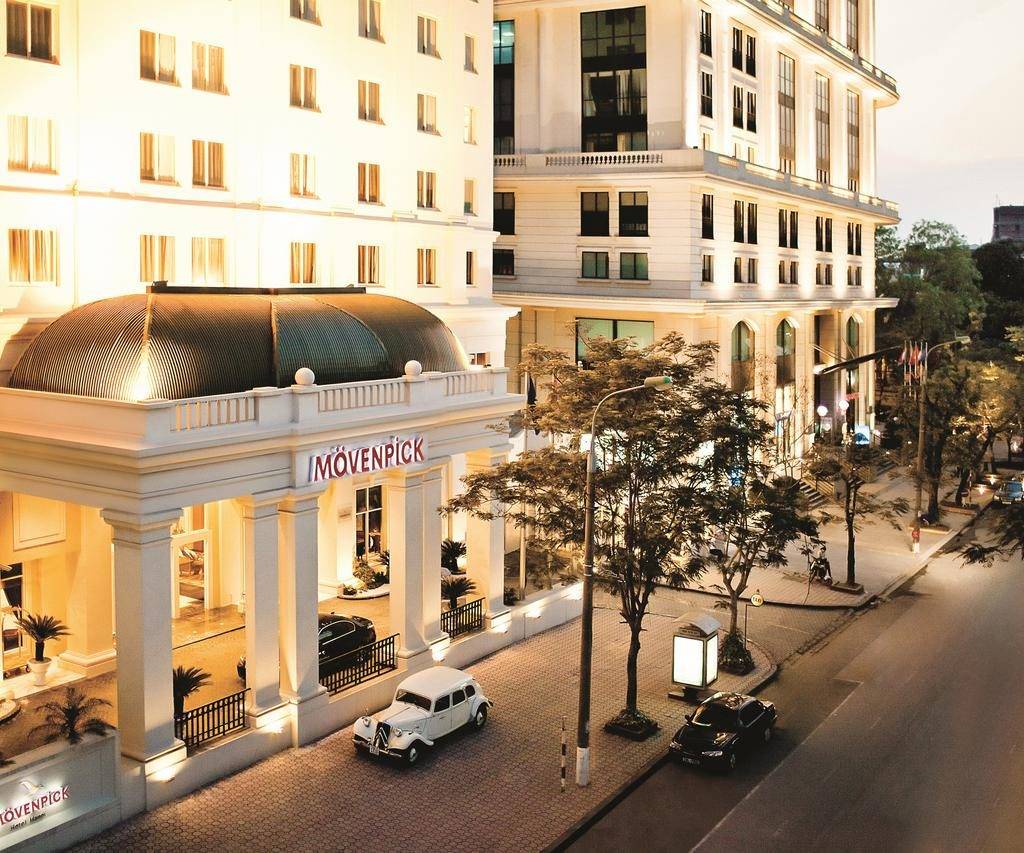 Some hotels at a reasonable price with great service near the Old Quarter center are Church Legend Hotel Hanoi, Rising Dragon Palace Hotel, De Ville Legend Hotel, May Hotel, etc. They all range from 700,000 to 1,500,000 VND/day.
Read more: TOP 4 FIVE-STAR HOTELS IN HANOI
Homestays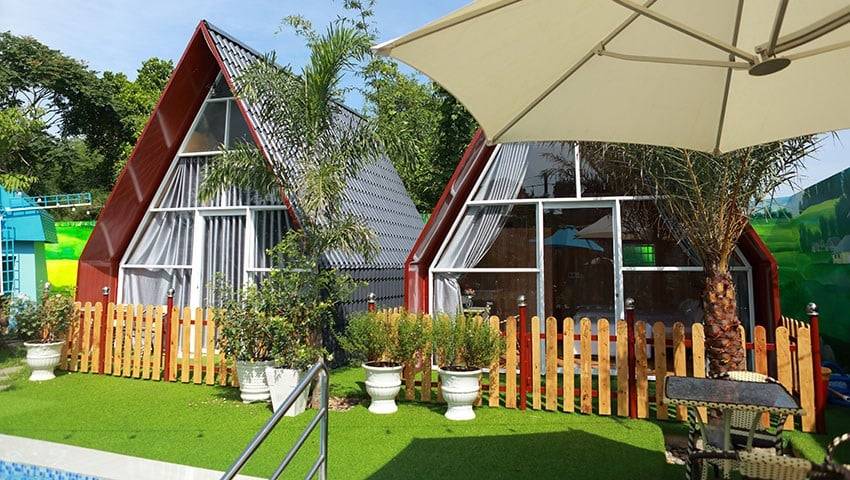 If you like to experience the nostalgic space in the middle of the capital, homestays are the most suitable choice. A few suggestions for you: Le Giay Boutique, Lotus Homestay, Levai homestay, etc. Homestays in Hanoi cost about 300,000 – 1,000,000 VND/day.
Read more: 4 'EXTREMELY CHILL' HOMESTAYS IN HANOI
Resorts/Villas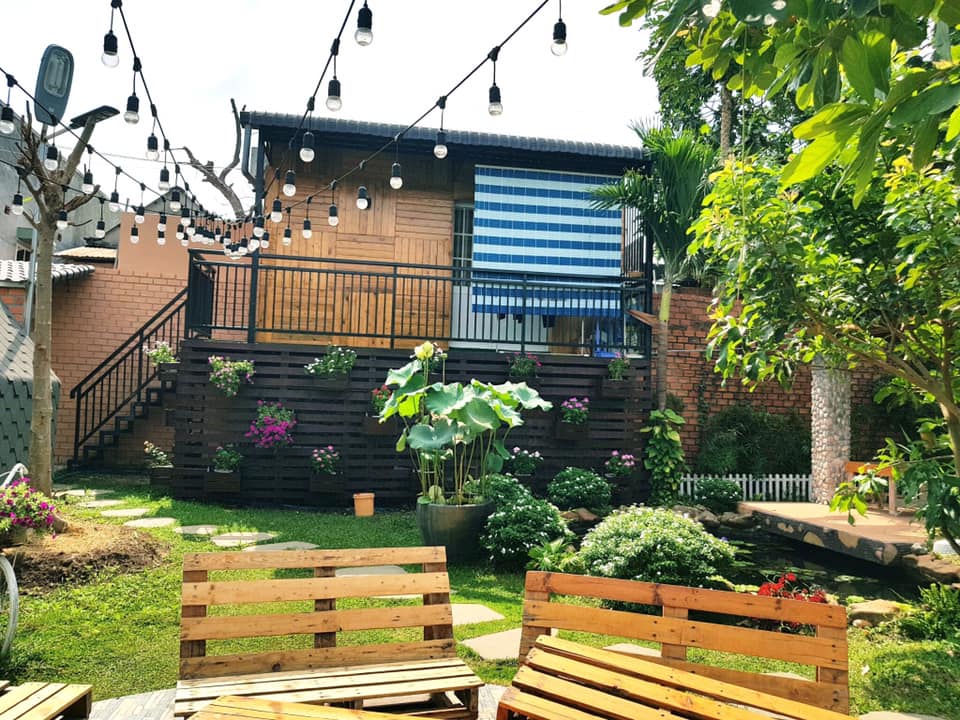 For those who travel in large groups and want to find a spacious and private place, resorts or villas are worth considering. Here are some famous names: Madam Dieu Hao – H2H, NewEra Hotel & Villa, Mai Villa Hotel 3 – Thai Ha, Module 7 Studio – Xuan Dieu, Green Villas, etc. The price of Hanoi resorts is quite high, ranging from more than 1,000,000 VND/night.
6. Hanoi tourist attractions
Hoan Kiem Lake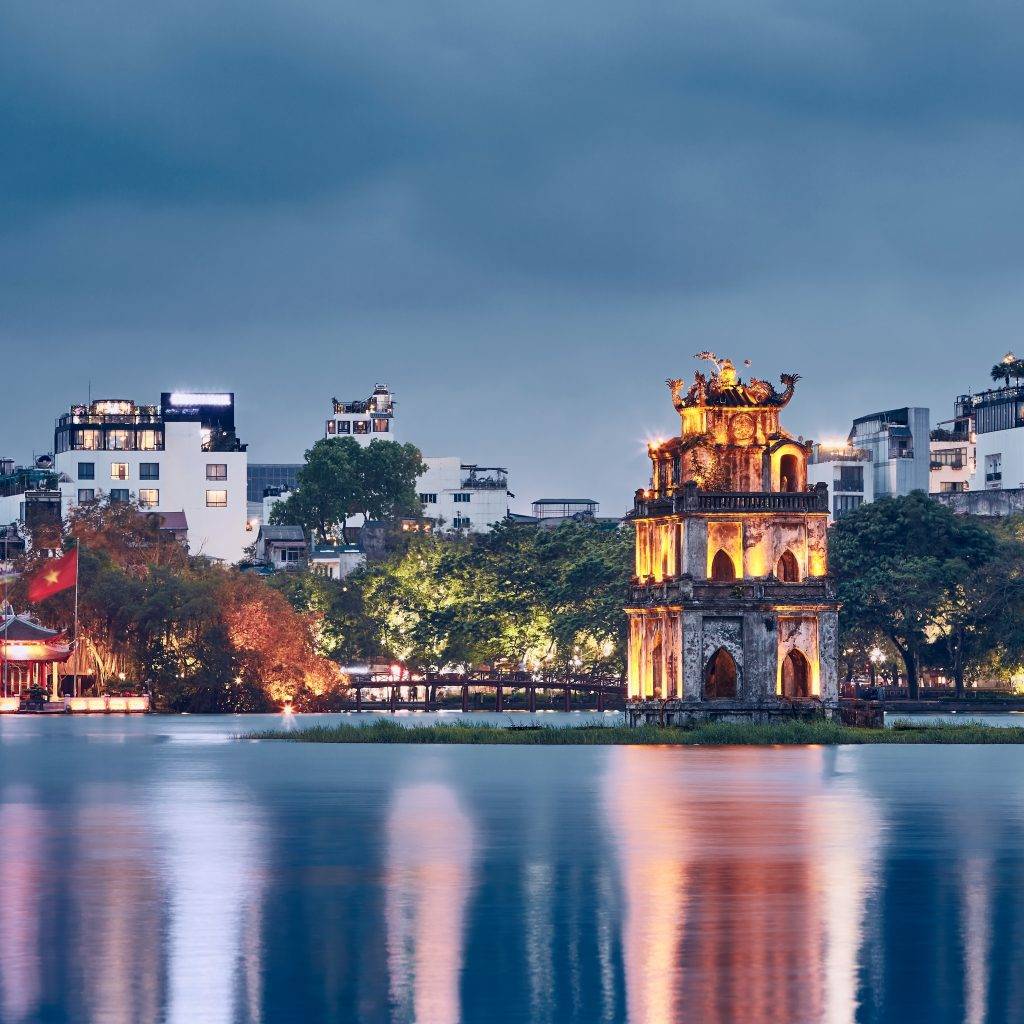 Located in the heart of the capital, Hoan Kiem Lake is associated with an important historical story. Legend has it, the Turtle God gave a Dai Viet emperor a magical sword to defeat the Chinese Ming Dynasty; after he won, the emperor returned the sword to the Turtle God.
Spending early morning or afternoon relaxing on the stone benches under the shades and overlooking the lake will bring a peaceful feeling.
Read more: THE WALKING STREETS IN HOAN KIEM LAKE, HANOI – A MUST-VISIT SPOT IN THE CAPITAL
West Lake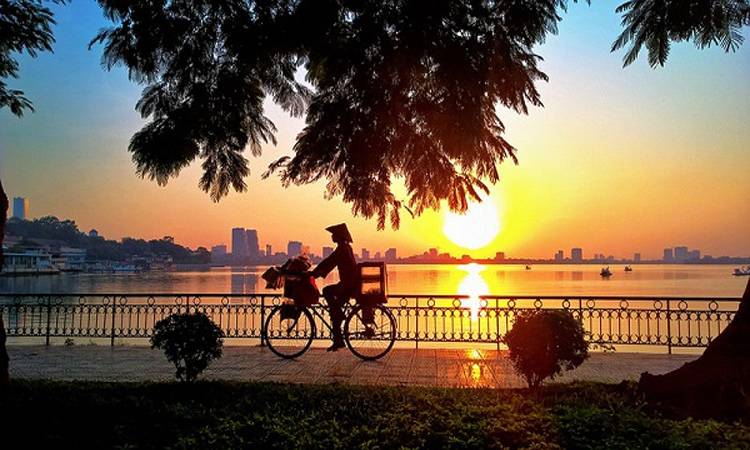 15 minutes away from Hanoi Old Quarter, West Lake is the largest freshwater lake in Hanoi. The surroundings are full of exotic entertaining spots, for example, ancient traditional villages specializing in growing flowers and making paper, floating restaurants, fancy hotels, stylish cafes, etc.
The area is a top-notch relaxing destination where visitors can take time for rowing on the lake and watching the splendid sunset.
Read more: THE UNIQUE TRAIN STREET IN HANOI
Hanoi Old Quarter
The capital is well-known for its " 36 guilds streets", which is also the Old Quarter – originally a residential area outside the old citadel with bustling trade activities.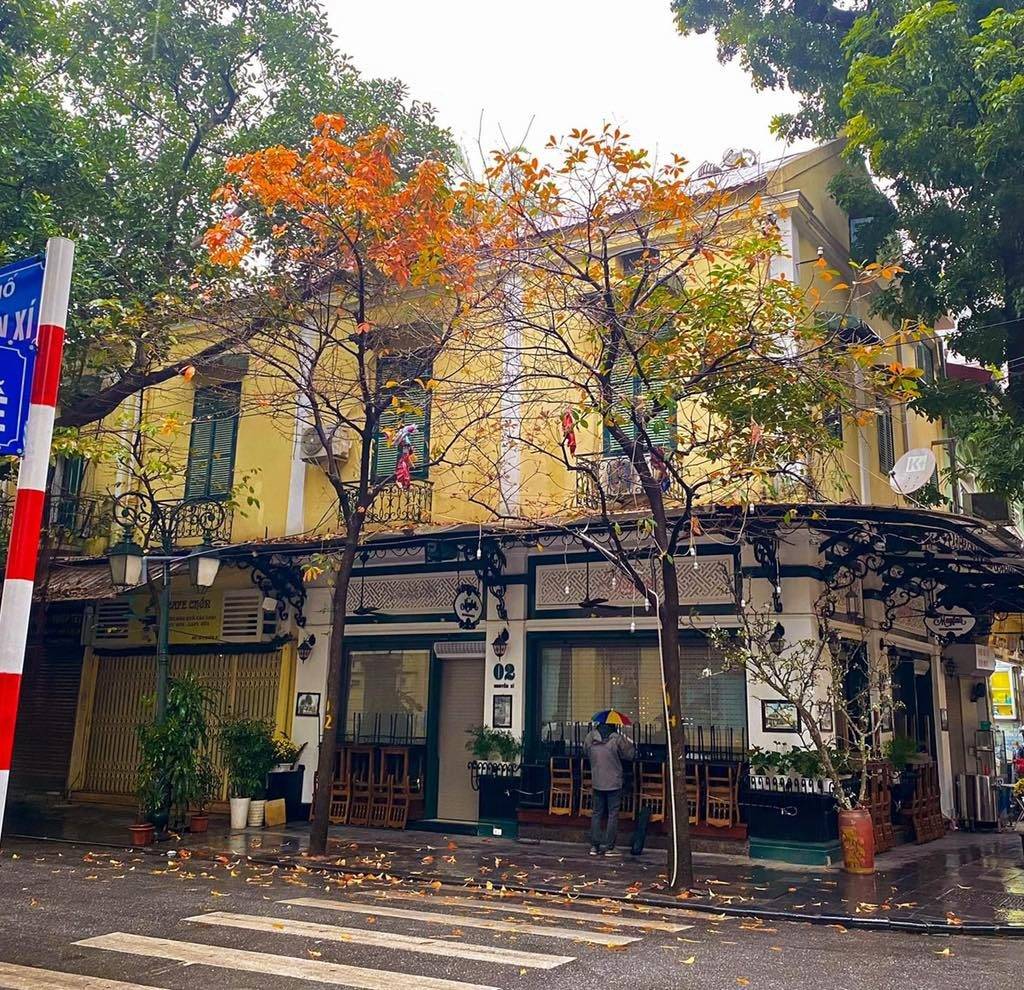 Contrary to the romantic, poetic image evoked by the name, Hanoi Old Quarter appears as a vibrant hub of commercials, whizzing vehicles, streetside food stalls, and craft merchants. Exploring the place sometimes is like getting lost in a maze; large streets open to other narrow alleys while indigenous low-rise houses with tile roofs and moss walls are quite similar to each other.
Read more: EXPLORING HANOI OLD QUARTER
Dong Xuan Market
If Saigon has the famous Ben Thanh Market for tourism, Dong Xuan Market is a signature of commercials in Hanoi. Appeared in the 19th century, the place is still the largest wholesale market, offering a wide range of fresh produce, souvenirs, accessories, clothing, and household appliances, in the Northern region.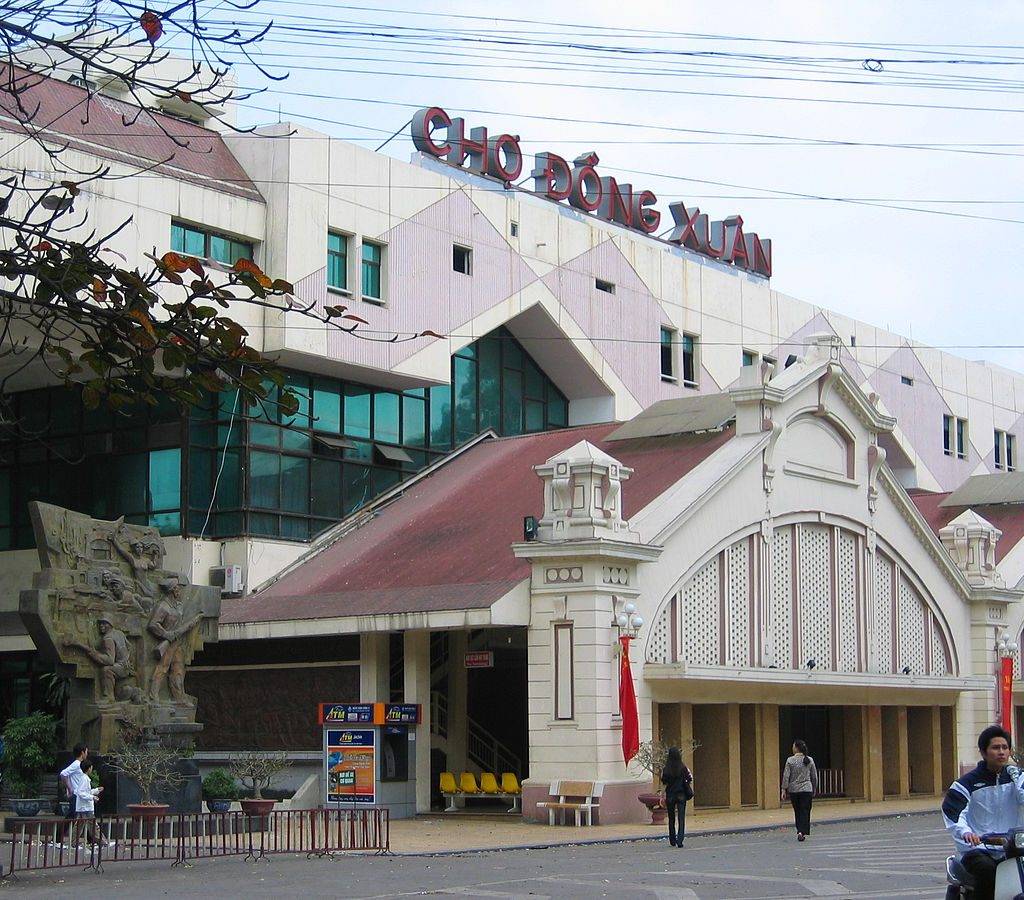 You can find cute souvenirs, like T-shirts, handbags, accessories, etc., on the upper floors. Also, the market's ground floor features a bustling food court session, where you freely enjoy local dishes.
Address: Dong Xuan Street, Hoan Kiem District
Opening Hours: Daily 06:00 – 19:00
Read more: BEST PLACES TO SHOP IN HANOI
Hanoi Opera House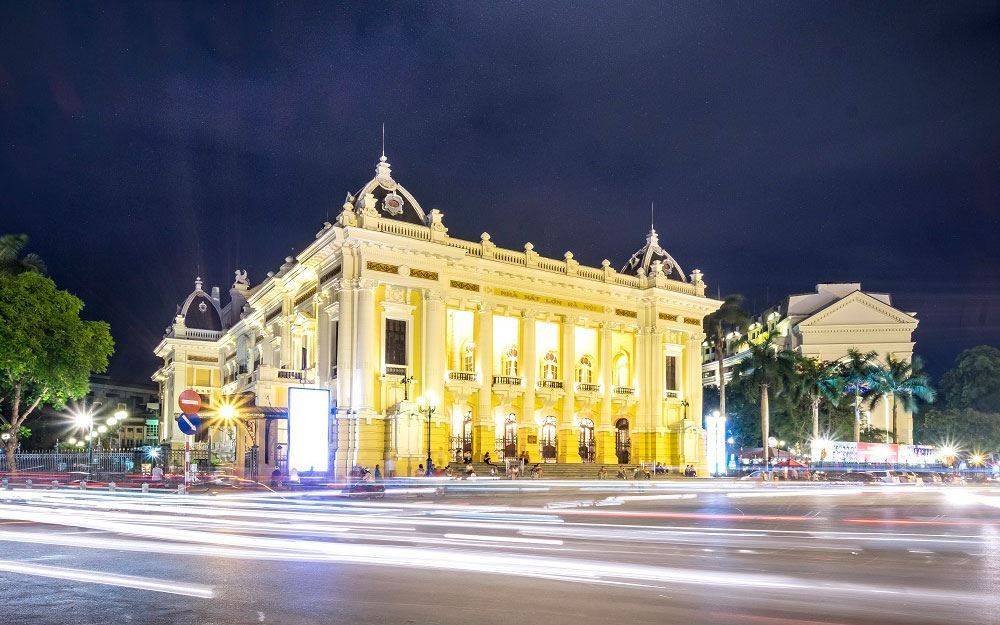 Hanoi Opera House was built based on the model of Opera Garnier (Paris) by the French, with the desire to make this place the cultural arts center at that time. Presently, the theater is now the main venue for the capital's important events and activities.
There are numerous Hanoi Opera House tours combining with Vietnamese Soul Show to serve tourists.
Address: 01 Trang Tien, Hoan Kiem District
Opening time: 10:30 – 12:00, Monday and Friday
Ticket price : 400,000 VND / person
St Joseph's Cathedral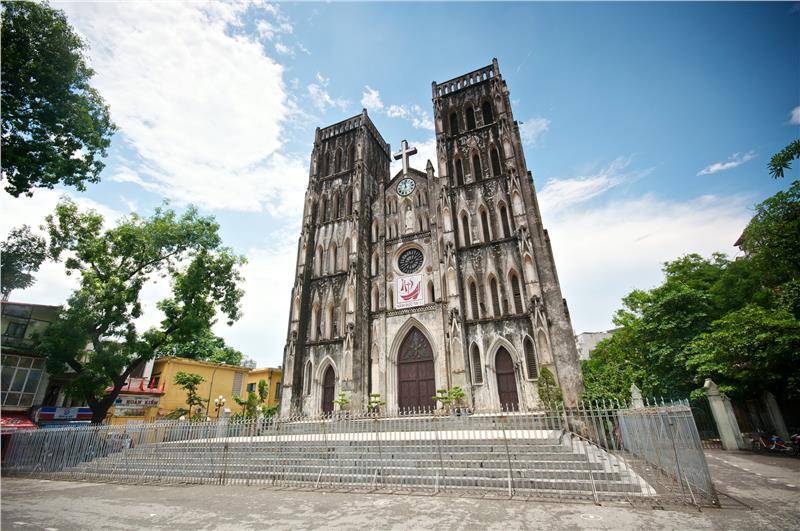 It is not hard to find this oldest Roman Catholic church in the bustling Old Quarter area. Featuring a typical Gothic architecture with the wall's color turned over by time, the cathedral offers an ancient atmosphere to the surrounding area.
Address: 40 Nha Chung, Hang Trong, Hoan Kiem District
Opening hours: 8:00 – 21:00
Read more: EXPLORE THE UNIQUE FEATURES OF HANOI CATHEDRAL
Ba Dinh Square – Ho Chi Minh Mausoleum
As one of the most important historical monuments in the city, Ba Dinh Square was the place where Uncle Ho read the Declaration of Independence, and now is the location to put his tomb to remember his merits.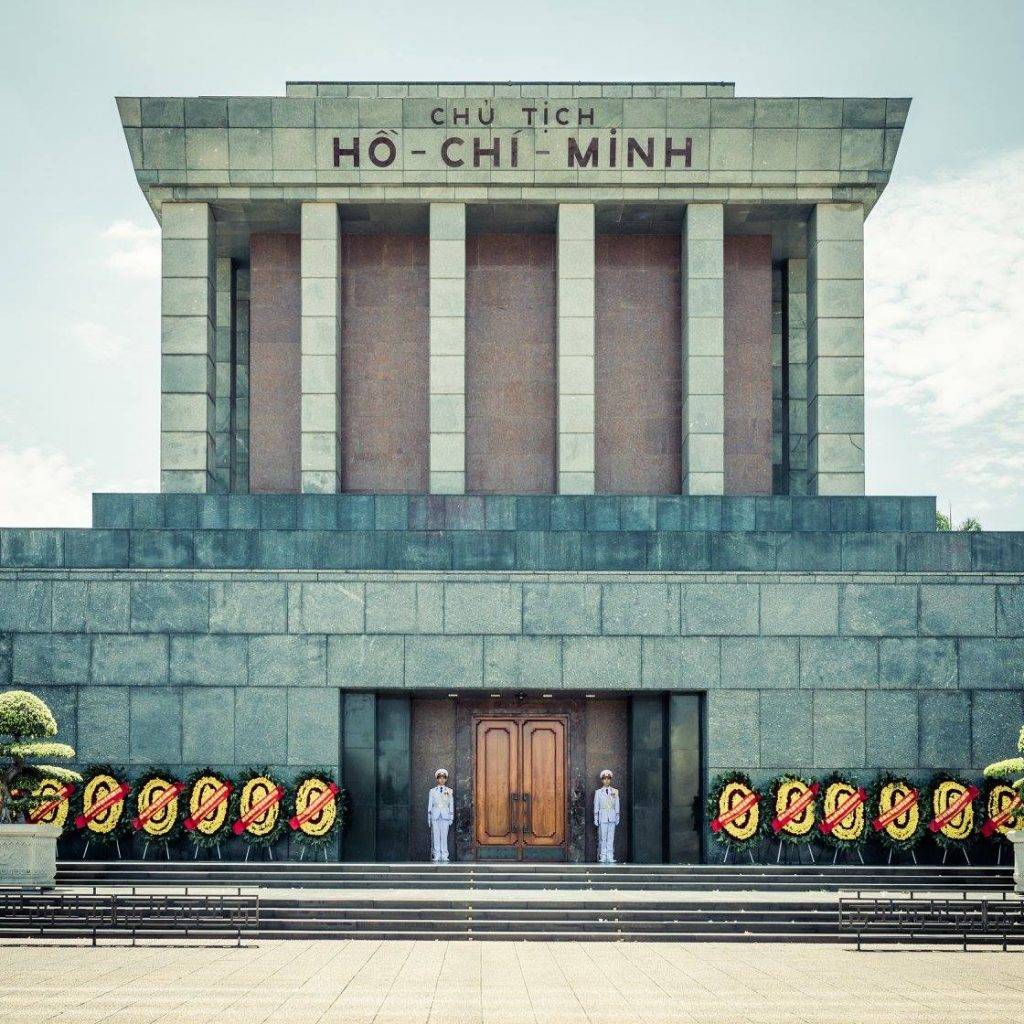 The campus behind the mausoleum is the Presidential Palace relic – where he used to live and work in the 1960s. The stilt houses, fish ponds, and rustic gardens are still preserved for visitors to understand more about his simple life.
Opening hours: Every Tuesday, Wednesday, Thursday, Saturday, and Sunday
In the sunny season (April 1 – October 31): 7:30 – 10:30 (until 11:00 on weekends)
In the cold season (November 1 – March 31): 8:00 – 11:00
Read more: Ho Chi Minh Mausoleum – The convergence of elite architecture and cultural space
One Pillar Pagoda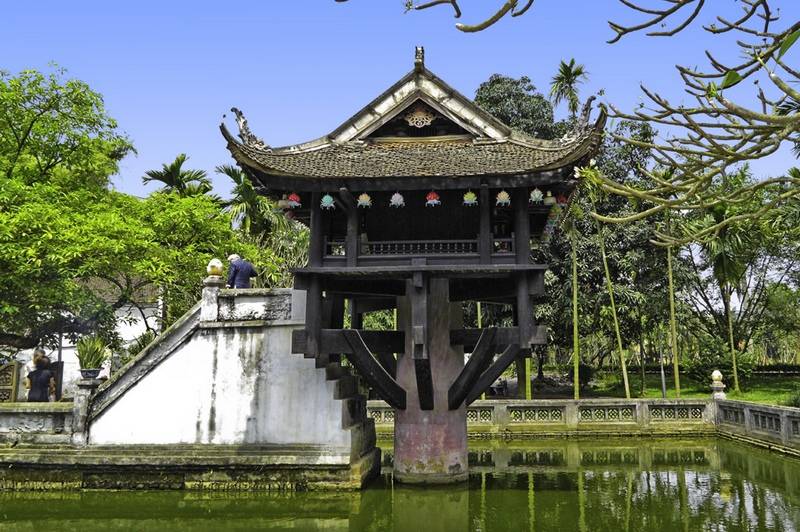 As the largest Buddhist center in Vietnam, Hanoi has numerous ancient temples, and the most famous is certainly One Pillar Pagoda.
The pagoda, belonging to the Dien Huu Tu campus, is built on a stone pillar in the middle of a lotus lake, with a small worship space for worshiping Avalokiteśvara Bodhisattva.
Address: Doi Can Ward, Ba Dinh District (near Ho Chi Minh Mausoleum)
Opening hours: 6:00 – 18:00 daily
Thang Long Citadel
Hanoi is the capital of most Vietnam feudal dynasties, and the most obvious proof for this is the Thang Long Imperial Citadel. This massive relic complex of over 140 hectares was built over many dynasties.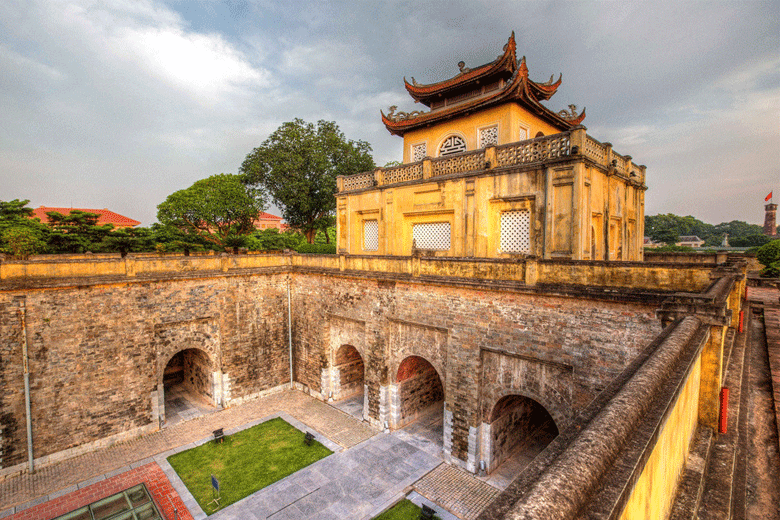 Despite time and wars, countless relics dating back to the 6th and 20th centuries, such as old palaces, ancient roads, ceramics, etc., are still preserved and restored in order to maintain the characteristic space of the old feudal royal and to preserve the important relics of the country's history and culture.
Address: 18 Hoang Dieu, Ba Dinh District
Opening hours: 8:00 – 11:30, 13:30 – 17:00, from Tuesday to Sunday
The Literature Temple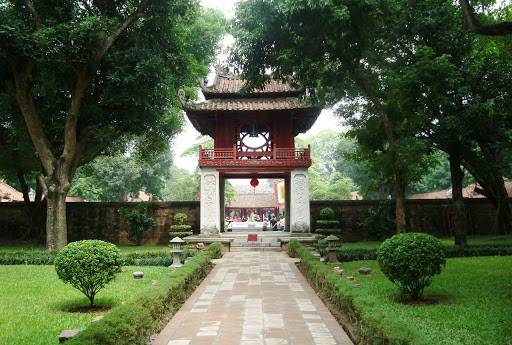 Built in the 11th century, the Literature temple consists of two main works; the Temple of Confucius, which is dedicated to Confucius, sages, scholars, and the Imperial Academy, which is considered the first university of the country, originally for Kings and aristocrats' children, as well as talented people.
Today, Van Mieu – Quoc Tu Giam is the place where students come to pray for luck in their studies, especially before the examinations.
Address: 58 Quoc Tu Giam Street, Dong Da District
Opening hours: 7:30 – 18:00 (Monday to Friday), 8:00 – 21:00 (Saturday, Sunday)
Read more: TEMPLE OF LITERATURE & NATIONAL UNIVERSITY – THE LOCATION CANNOT BE IGNORED WHEN VISIT HANOI
7. Hanoi Cuisine
Pho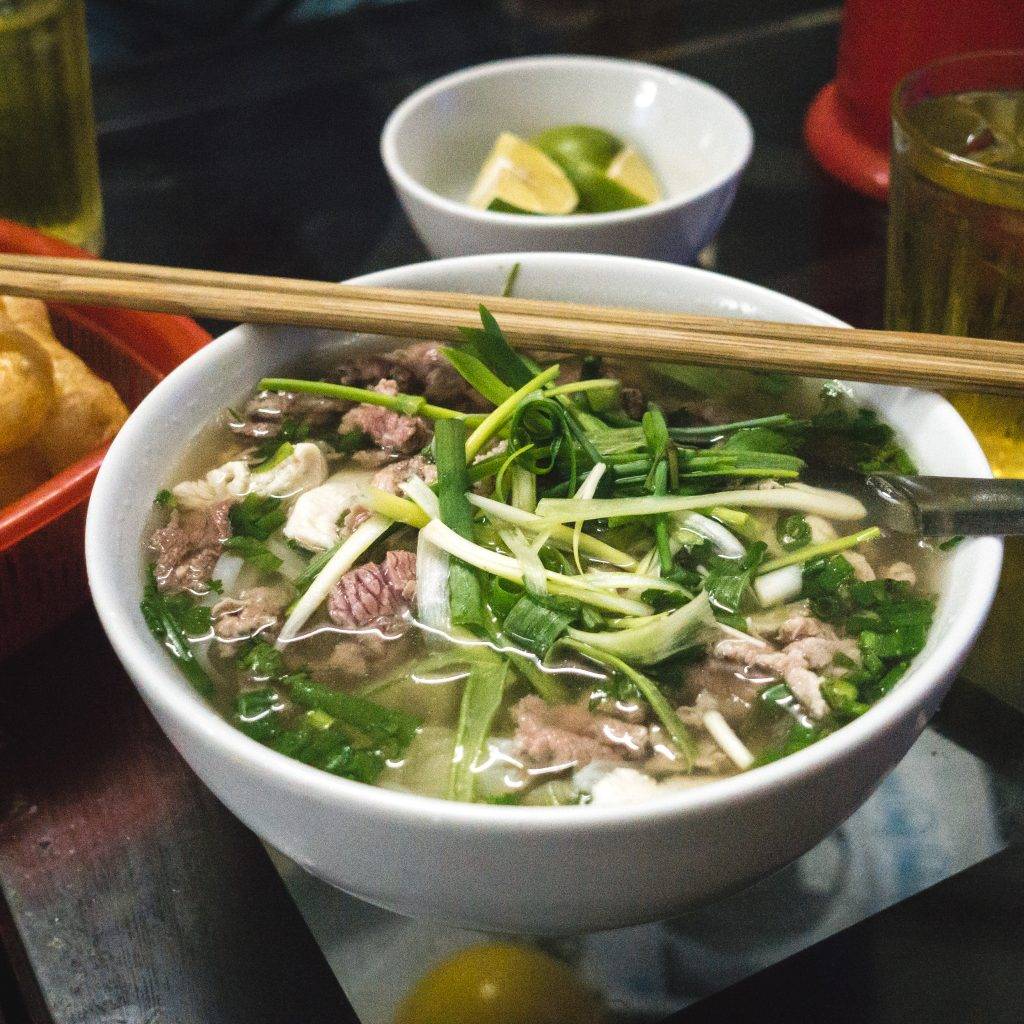 Pho is a national dish of Vietnam, originated in the North. Apart from other regions, Pho Hanoi is classic with various types; mostly Pho Tai, Pho Nam, Pho Sot Vang, and Pho Gau.
The dish combines flat noodles, meat, and broth – the soul of the dish, which is stewed from beef bone or chicken bones. To make the soup more complete, we eat it with fresh herbs, bean sprouts, and chilli sauce. Pho is commonly found at breakfast and supper.
*Best addresses to try:
– Pho Thin – 13 Lo Duc (famous for its rich broth)
– Pho Bat Dan – 49 Bat Dan, Hoan Kiem District
– Pho Suong – 24B Trung Yen Lane, Hang Bac, Hoan Kiem District
– Pho Bung Hang Trong street – 01 Hang Trong, Hoan Kiem District
Read more: TOP 7 PLACES TO EAT PHO IN HANOI
La Vong Grilled Fish
La Vong grilled fish is typically cooked and served directly at the table. The fragrant pieces of snakehead fish will be fried until golden in a small pan, mixed with dill, scallions, and chili. Diners will pick up a piece of fish to serve with rice paper, local herbs, and a little more shrimp paste. With the best combination, the dish does not smell fishy at all.
*Best addresses to try:
– 14 Cha Ca Street, Hoan Kiem District
– 107 Nguyen Truong To, Ba Dinh District
Read more: BANH MI IN HANOI CUISINE
Bun Cha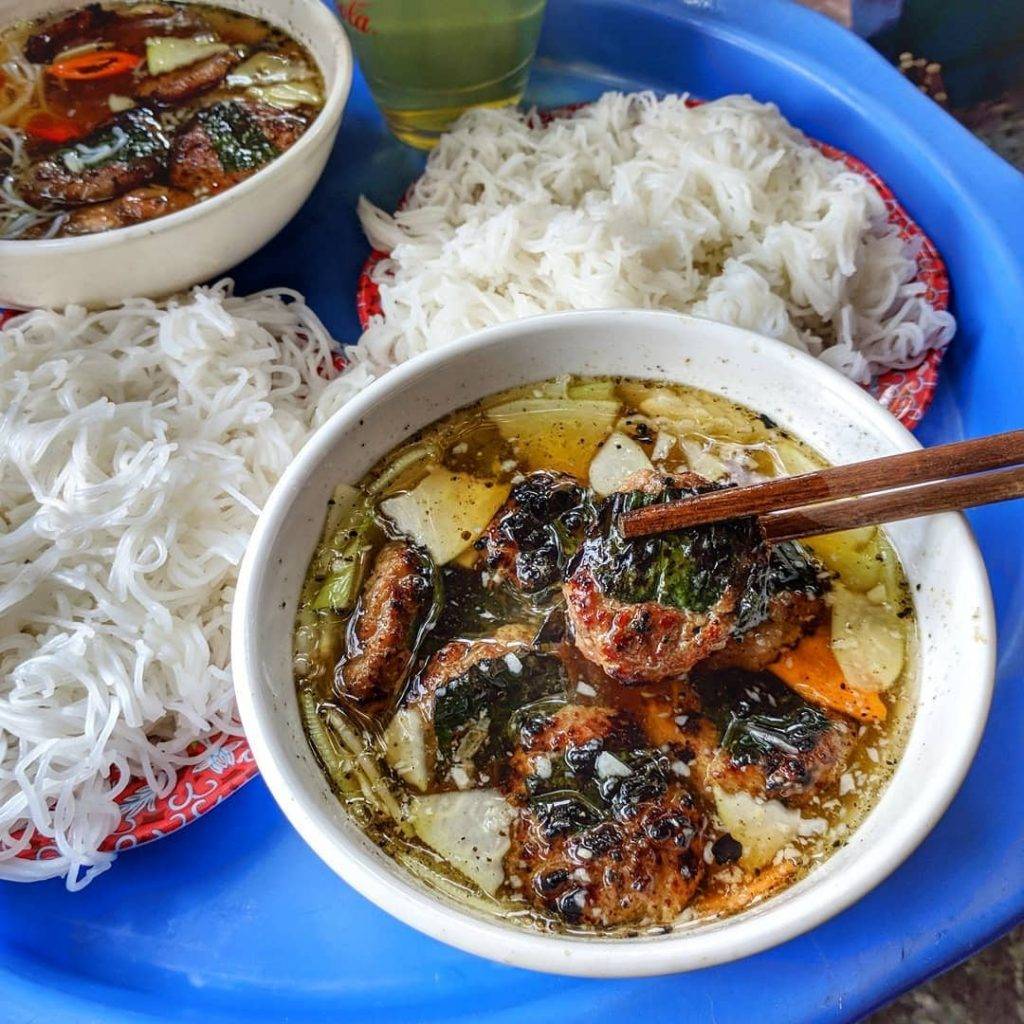 This dish has hit the top trending on worldwide articles just after former prime ministers President Obama and Anthony Bourdain eat this dish in a small Hanoi restaurant.
The attractive Bun Cha includes vermicelli noodles and grilled pork balls and strips, served with a bowl of mixed fish sauce and pickled papaya. When eating, you must add some fresh vegetables.
*Best addresses to try:
Alley 74 Hang Fan, Hoan Kiem District
Bun cha Huong Lien – 24 Le Van Huu
Bun cha 41 Cua Dong, Hoan Kiem District
Bun Thang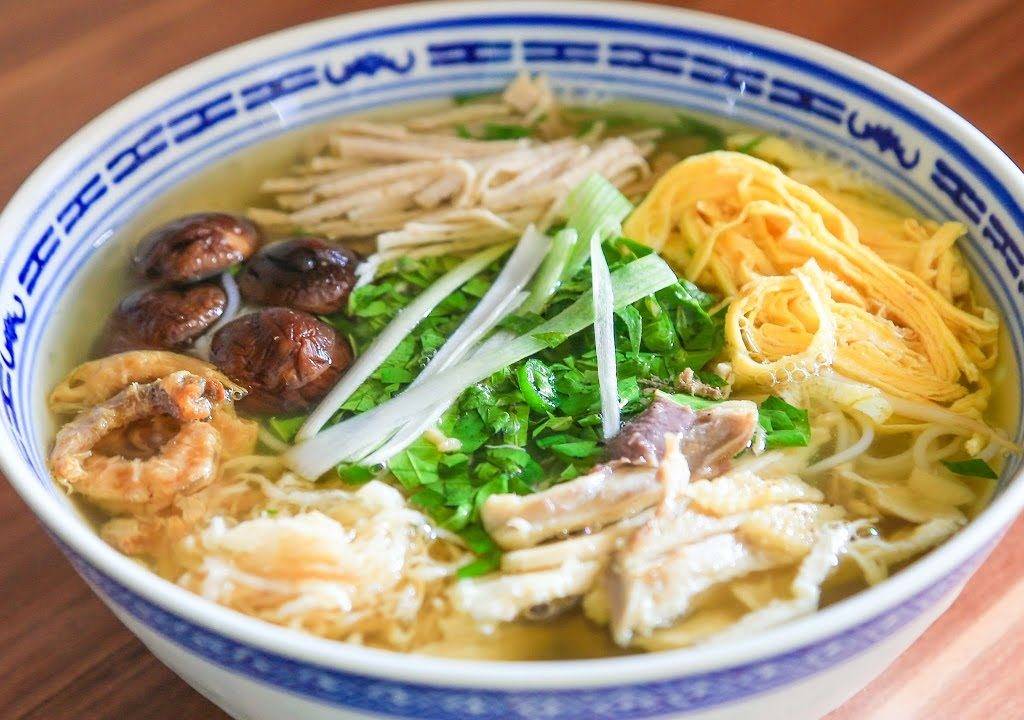 Bun Thang is a rather elaborate vermicelli dish with all kinds of ingredients such as eggs, chicken, pork sausage, mushrooms, etc. All are chopped and mixed with the clear yet rich broth cooked from more than 20 ingredients. This is a great choice to stuff the stomach at any time of the day.
*Best addresses to try:
Ba Duc Restaurant – 48 Cau Go, Hoan Kiem District
Bun Thang Bun Bung – 32 Cau Go, Hoan Kiem District
Read more: HANOI BEER – THE CULTURAL BEAUTY OF THE CAPITAL
Bun Dau Mam Tom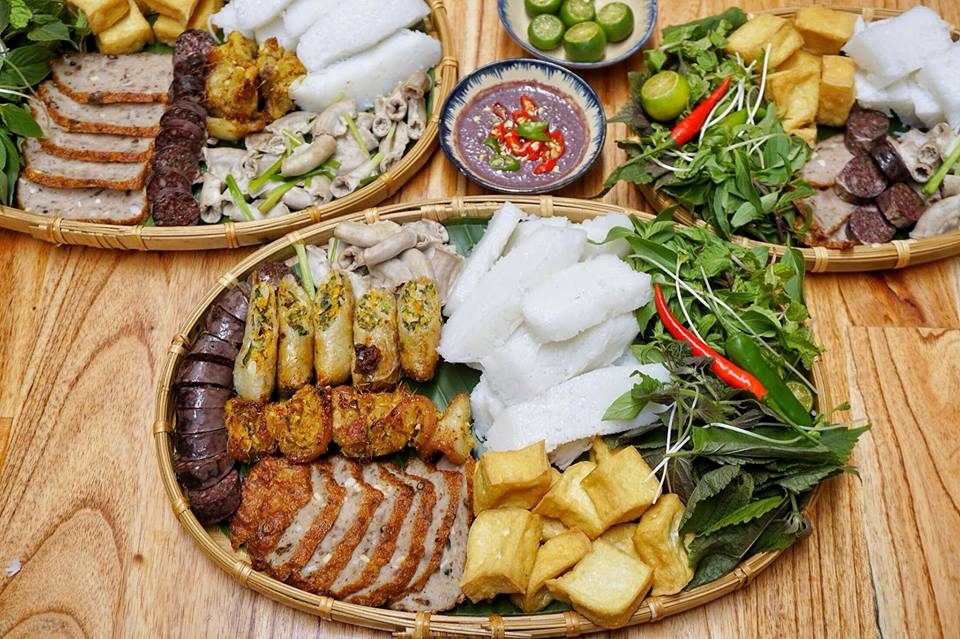 The dish contributing to making Hanoi cuisine famous must be Bun Dau Mam Tom (vermicelli served with fried tofu and shrimp paste).
It basically consists of 3 main ingredients, vermicelli cubes, crispy fried tofu, and shrimp paste – which is not easy to smell sometimes. You can also order boiled pork, cha com, and fried spring rolls to eat with. The concept here is to dip everything in the paste and enjoy.
*Best addresses to try:
– Bun dau Trung Luong – 49 Phat Loc, Hoan Kiem District
– 08 Ma May, Hoan Kiem District
– Bun dau Hoa Rau- 27 Alley 16 Hoang Cau, Dong Da District
– Bun dau Hang Khay, P. Trang Tien, Hoan Kiem District
Rib porridge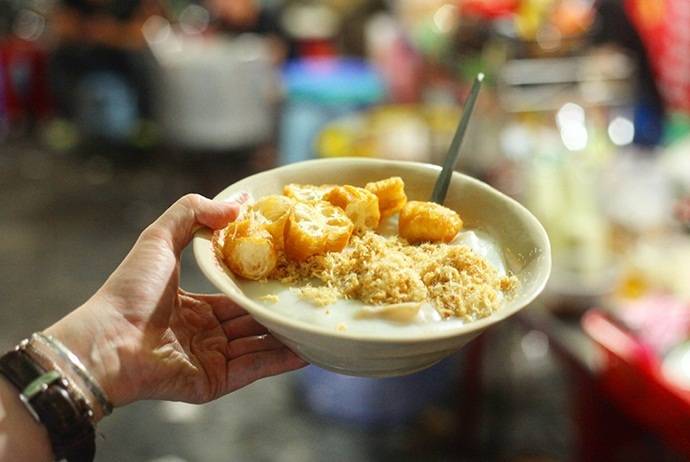 Rib porridge is a snack for a hungry afternoon, and it is even more attractive in the cold weather. An appealing bowl of rib porridge includes smooth porridge, chopped ribs, minced meat served with quay (donut stick).
*Best addresses to try:
A perfect bowl of rib porridge is the combination of the sweet broth stewed for hours and the tender meat and porridge.
Hang Bo – 32 Hang Bo, Hoan Kiem District
Co La – 2A Ly Quoc Su, Hoan Kiem District
Doi Can – 101 Doi Can, Ba Dinh District
There is still a list of diverse Hanoi street food such as Banh goi, Banh gio, boiled snails, fried spring rolls, salty donuts, beef dried salads, violet glutinous rice with yogurt, sweet soup, Trang Tiền ice-cream, etc. Many of them are effortlessly found on street vendors with small tables and chairs. This is really the best authentic cuisine experience with locals to try!
Read more: KHUC CAKE MS. LAN – A FEATURE OF HANOI OLD CUISINE
8. Notes for Hanoi Tourism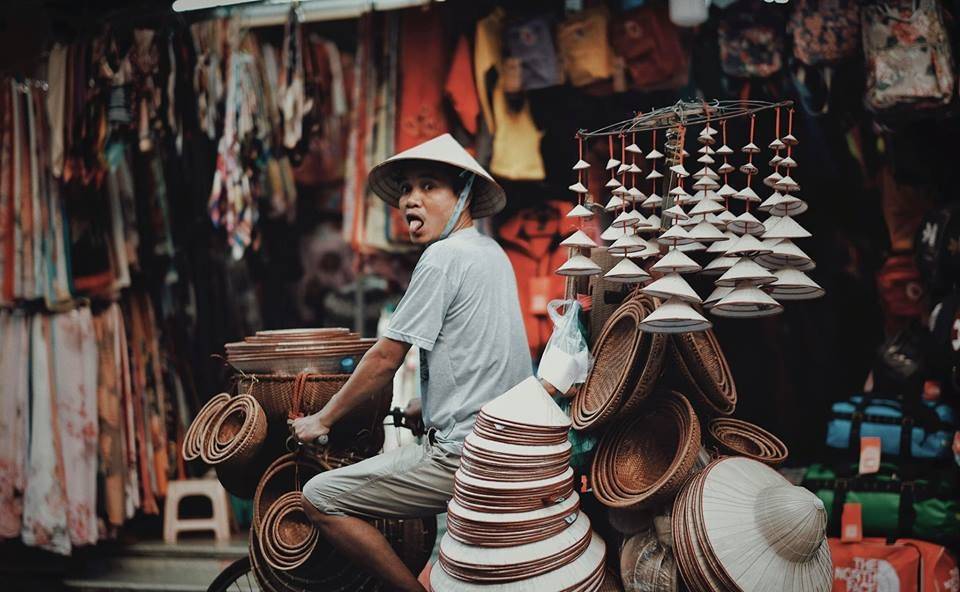 – Before purchasing or using the services, you should scope out the price first to avoid a rip-off.
– In case you want to exchange money, banks and gold shops are the best places to go. They also have the same rates.
– Hotels around the Hanoi Old Quarter area often have a limited number of rooms, so you should book in advance, especially at popular addresses in high season.
– Hanoi roads are quite crowded and complicated with a lot of alleys, therefore, it's better to have a map with you.
– Read carefully the reviews from previous visitors to decide where to eat or to shop. Maybe due to cultural differences, you will not be satisfied with the service attitude but the quality of the food is still good.
Hopefully, the above Hanoi travel experience will be useful in your upcoming trip to Vietnam's capital.