The floating Saigon cafe away from stuffy city space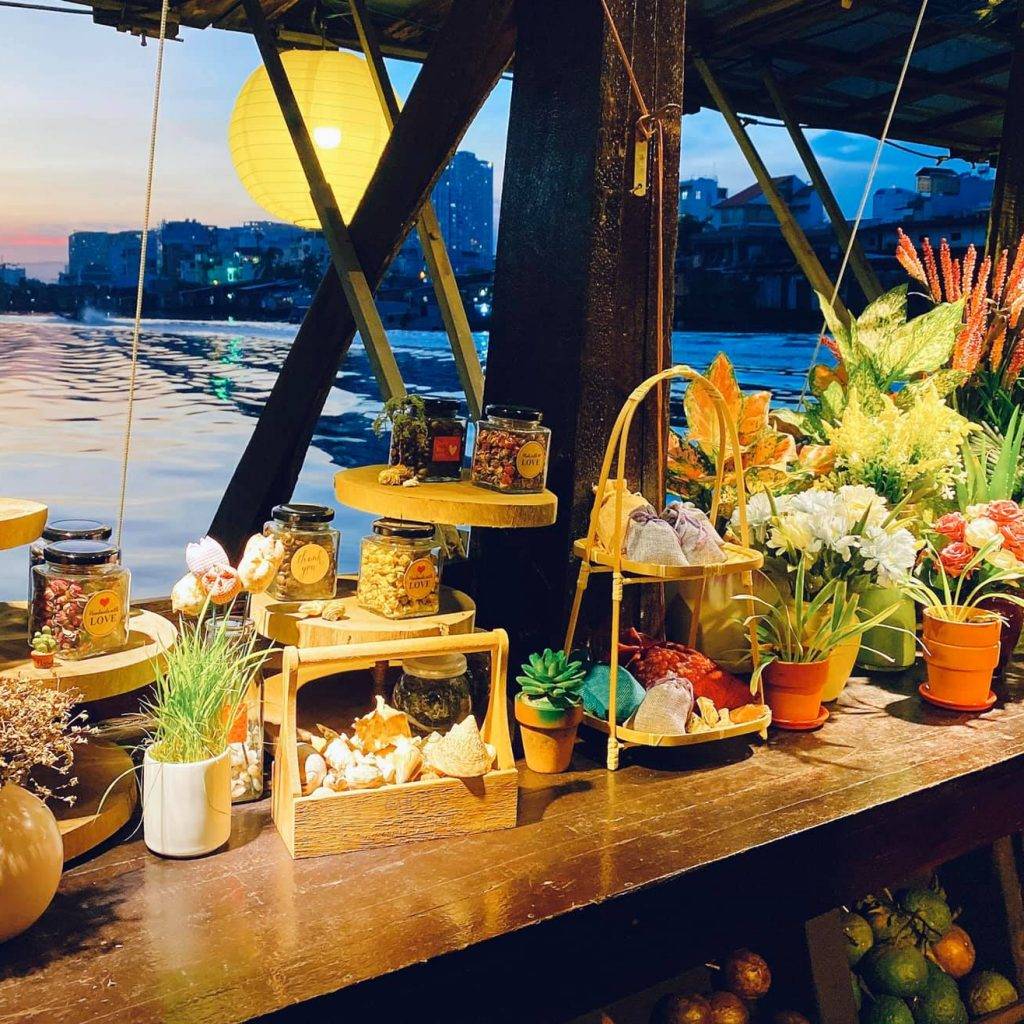 Amidst the occupation of Starbucks and Highlands, it is getting more difficult to find a unique place in the middle of Saigon to savor a cup of coffee in quiet. Still, The Coffee Ship can be the spot to fit such tastes.
Situated on Kenh Te Canal, along Tran Xuan Soan street, between District 4 and District 7, the vintage wooden boat has been refurbished into a one-of-a-kind cafe for nearly 10 years.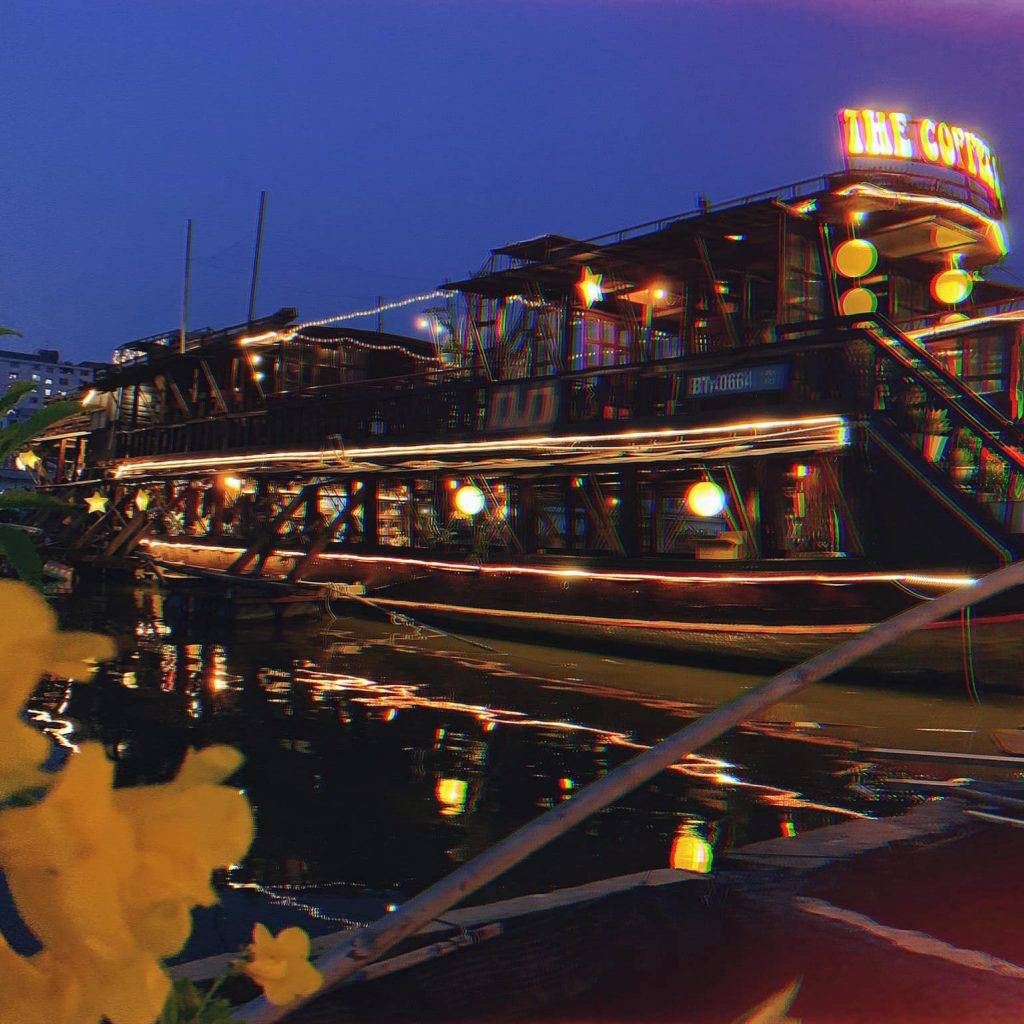 During the daytime, it's super sunny here, but in the evening, the atmosphere turns airy and cool, ideal for watching the sunset and Saigon on the other side of the bridge by night. From the moment you walk on a precarious gangway to reach the narrow door, you will know you're going to explore something extremely interesting.
From the outside, the cafe looks small, however, when you step inside, you will be surprised with a cozy, large space for up to 100 guests. Every corner is decorated with hanging yellow lanterns and plants, while both sides of the ship are open to the river view. The boat consists of two floors; the first one includes a bar counter and simple wooden tables and chairs, moving to the back is the staircase leading to the second floor, where you can enjoy much more breezes.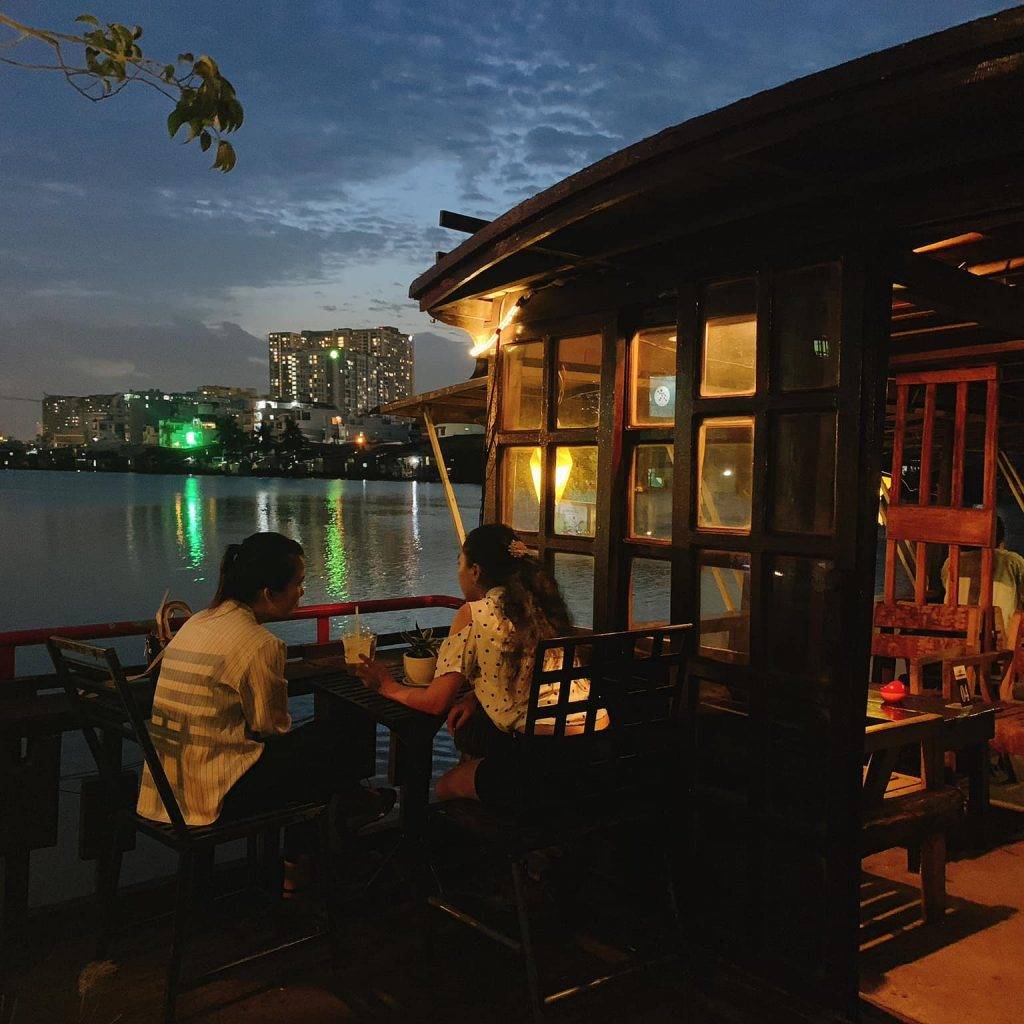 Every time a boat passes by, the place will tilt slightly in soft waves, giving guests an exciting feeling as if they are moving on the river for real.
The menu here is rather diverse, including juices, coffee and a few types of food, for about 20,000 – 45,000 VND. In general, they are not special, except for the signature sugarcane juice. The shop owner modified it by mixing sugarcane juice with strawberry, passion fruit, pineapple, coconut, kumquat, etc.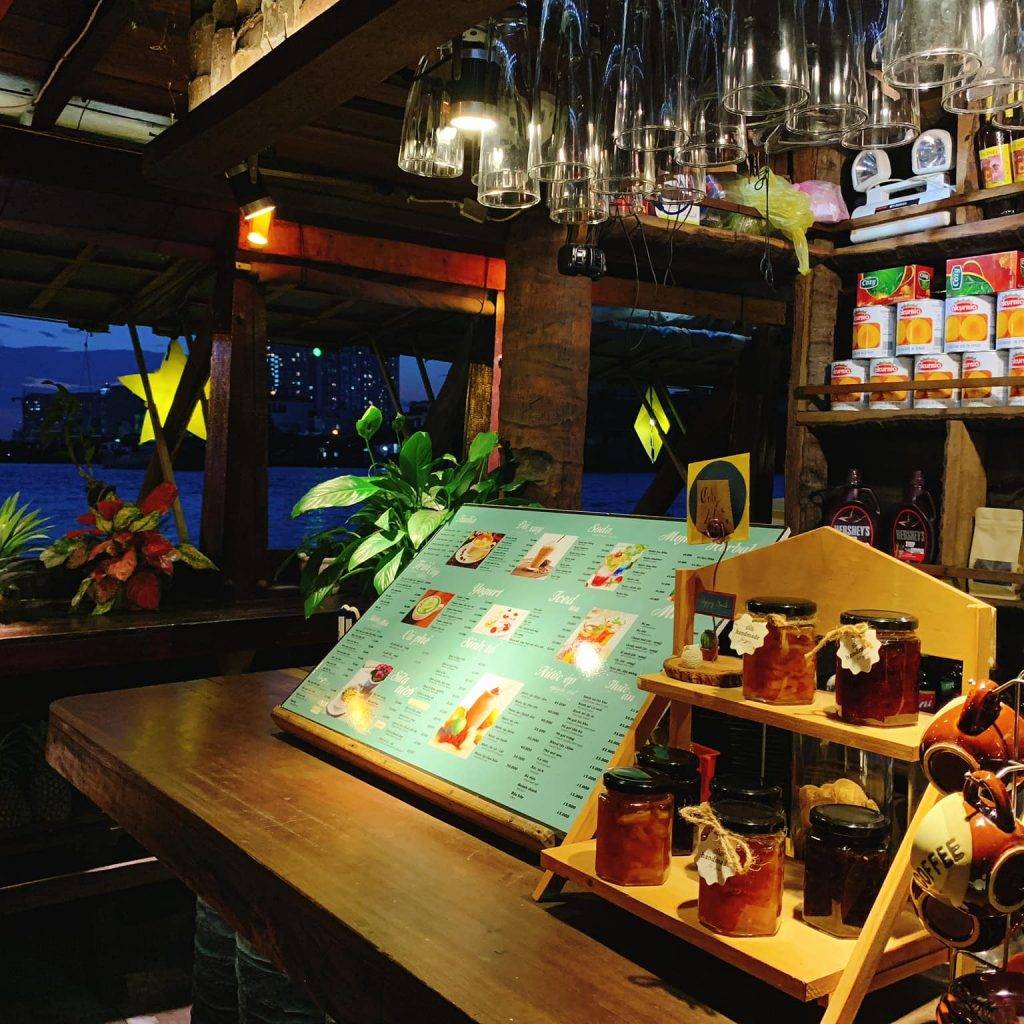 After 4 pm is the most perfect time to visit the place, since there are not too many people and you can appreciate the beautiful sunset. Late afternoon will be typically more crowded, sometimes you even need to reserve a table in advance.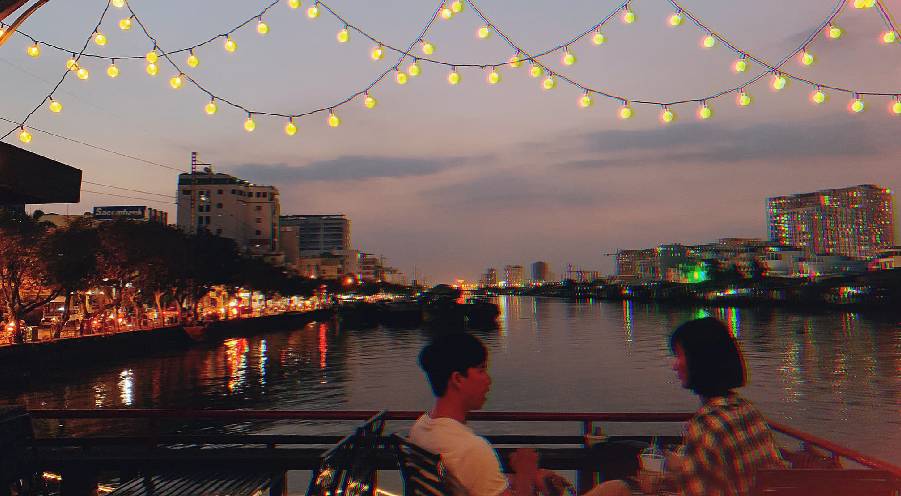 Hidden by the river on a fairly deserted street, The Coffee Ship is truly a great secret hub for an evening chill to experience the city's authenticity and tranquility in another angle.
Address: 759 Tran Xuan Soan, Tan Hung, District 7, Ho Chi Minh City
Phone: 090 908 25 57
Facebook: TheCoffeeShip.vn