HO CHI MINH MASSAGE AND SPAS: TOP NAMES FOR GOOD EXPERIENCE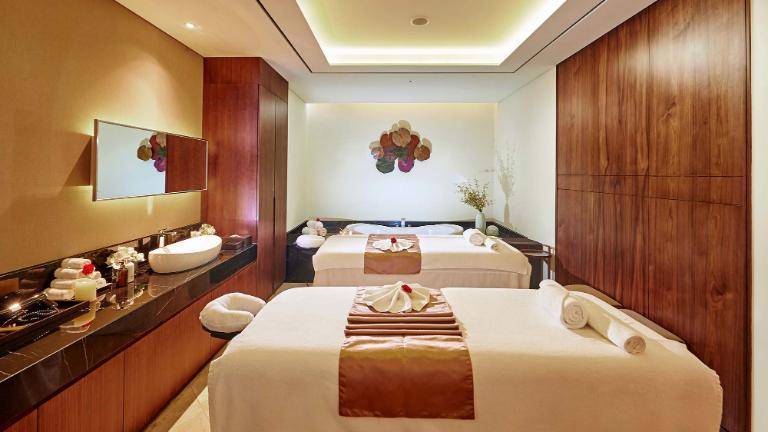 After hours of sightseeing, spa is the "spiritual food" that many tourists love. This therapy helps us to relieve mental pressure, as well as physical fatigue. When it comes to spas in Saigon, there are various types of shop for you to choose from, from luxury salons to budget ones. Here, VNITOURIST would like to introduce to you the top 5 most famous Ho Chi Minh massage spas.
Khoe Massage
Khoe spa is an interesting place with many unique beauty treatments, reflexology by 100 professional technicians. Guests coming here will feel extremely comfortable and refreshed after using massage treatments. The spot is the intersection between classical and modern massage methods.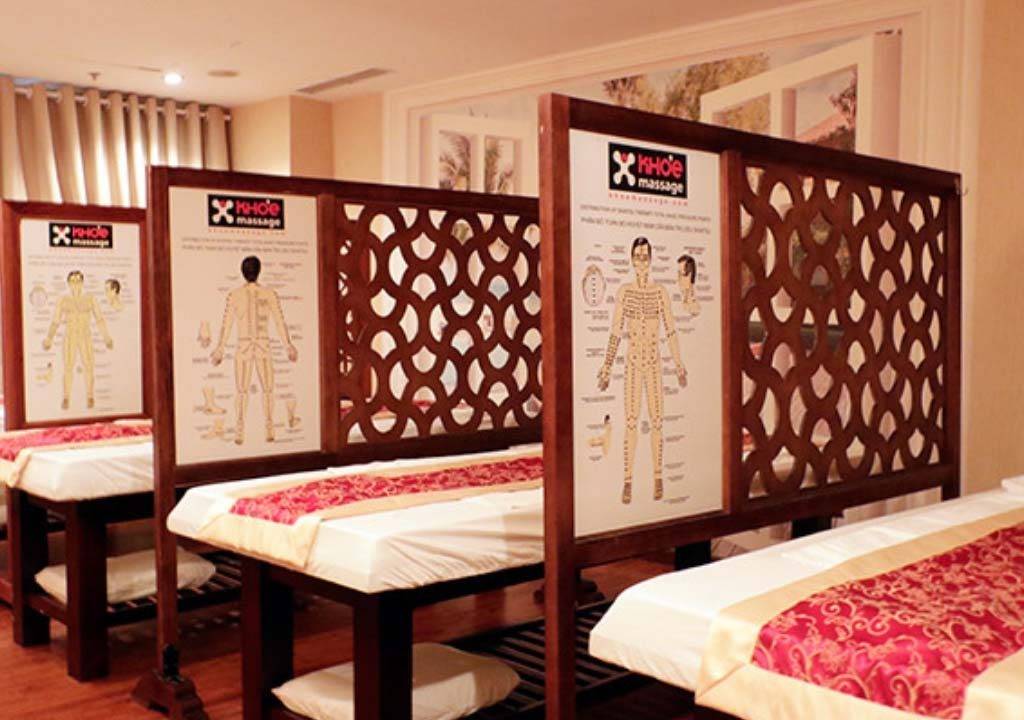 The outstanding massage services at Wellness massage to mention are the harmonious combination between Thai body massage, Hongkong essential oil body massage and Tibetan hot stone massage. Besides, the Shiatsu reflexology therapy and foot massage are also a good way to help your feet become softer.
Address:

191 Nam Ky Khoi Nghia, District 3
38 Bui Thi Xuan, district 1
41 Street 41, District 7

Price: 100,000 – 400,000 VND
Saigon Heritage Spa
Saigon Heritage Spa is one of Ho Chi Minh massage shops existing for many years and having a good reputation from both locals and tourists all over the world. This spa is managed by Vietnamese, Japanese, Thai and Korean specialists that all have been trained in the Saigon Heritage Massage school, where masters share their decades of experience.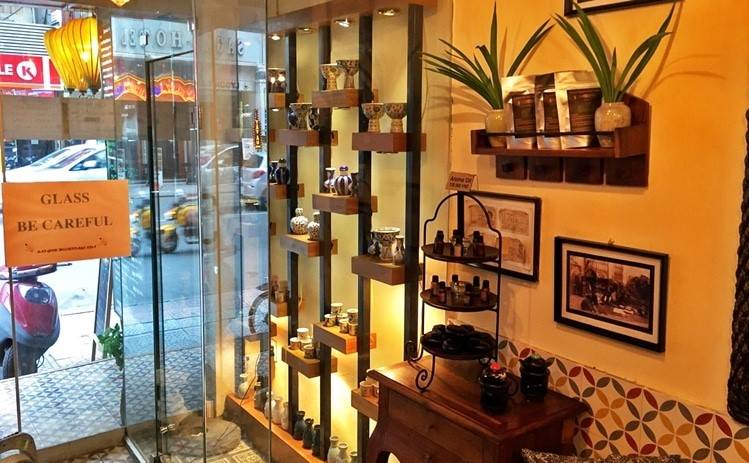 In this spa you can have manicure, face care treatments, pedicure and a wide range of soothing body treatments. One of their signature treatments is a Heritage Special package and is called the 'Gold Special'. This treatment includes a 40-minute hot stone body massage, a 30-minute salt scrub and a 10-minute shower.
Address: 69 Hai Ba Trung, Ho Chi Minh City
Price: 150,000 – 650,000 VND
The Spa
With green as the main theme, The Spa creates a completely green and relaxing space. Combined with the warmth of wooden decorative materials, The Spa appears as a natural but equally modern. As soon as you step into the place, you will be fascinated by the aroma of lemon, orange and exhaust essential oils subtly combined together.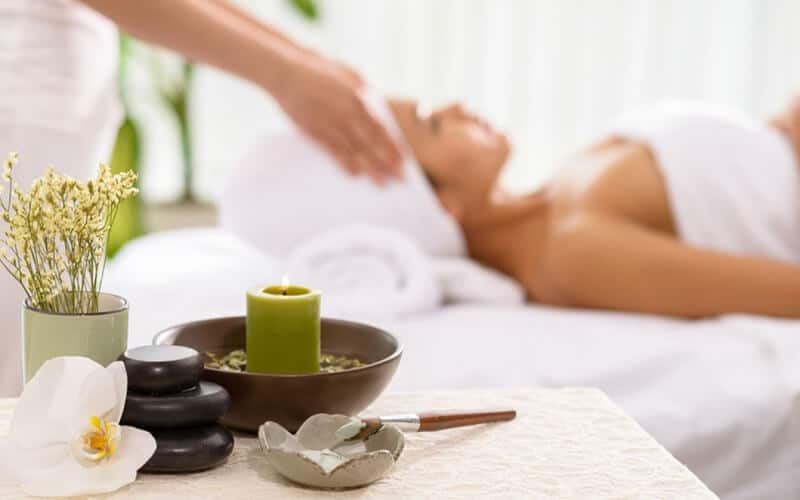 All services here have the same quality. However, if you have come here, you should try once to experience Sneha Gold wax candle massage from India. It has the use of blood circulation, reducing symptoms of muscle aches. body, maintain equilibrium and steady body temperature.
Address: Floor 3M, 65 Le Loi, District 1, Ho Chi Minh City
Price: 250,000 – 450,000 VND
Temple Leaf Spa
Temple Leaf Spa in Ho Chi Minh City offers a wide range of massages, wellness and beauty treatments using premium products from Thailand and Vietnam. Exuding a tranquil atmosphere, visitors are welcomed with a lotus ginger tea while an English-speaking therapist consults you on your preferred treatment.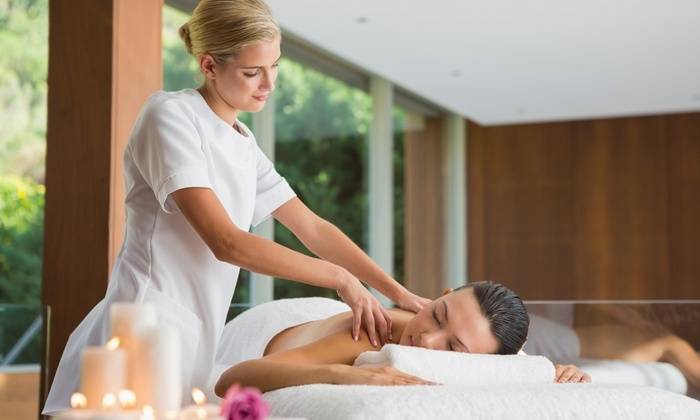 Temple Leaf Spa also prioritises the comfort and privacy of all guests, housing plenty of private massage rooms, saunas, steam baths, and treatment rooms.
Address: 74/1A Hai Ba Trung, Ben Nghe, District 1, Ho Chi Minh City
Price: 150,000 – 700,000 VND
Sen Spa
 True to its name, the entire space of Sen spa is delicately designed with the highlight of lotus – a flower bearing bold characteristics of Vietnamese traditions. The space is a combination of modern architecture with a traditional meditation style, but no less luxurious and cozy. This place promises to bring you wonderful moments of relaxation to take care of your health and skin.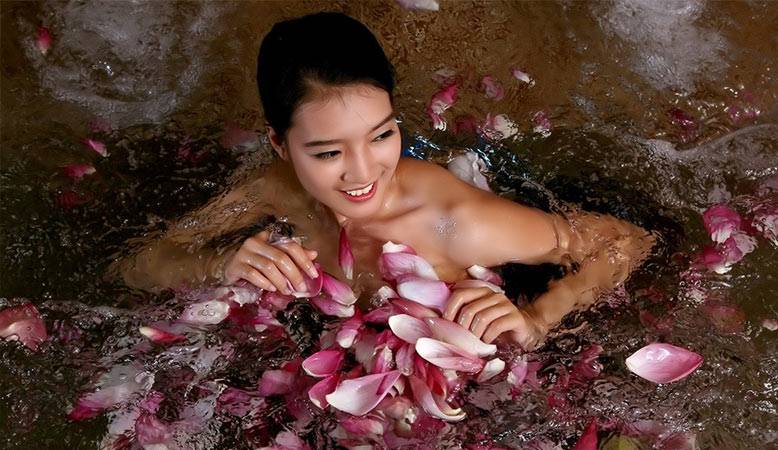 Moreover, Sen Spa offers quality restorative spa services and relaxing massage. Coming here, you will enjoy a hot stone therapy combined with herbs or caviar to fight aging and maintain smooth skin. With the design of the "lovebirds" spa tub, Sen Spa is also an ideal "dating" place for couples to relax.
Address: 10th floor of Miss Aodai Building, District 1, Ho Chi Minh city
Price: 396,000 – 6,000,000 VND