SAIGON NIGHTLIFE: TOP MUST-VISIT BARS AND PUBS AROUND THE CITY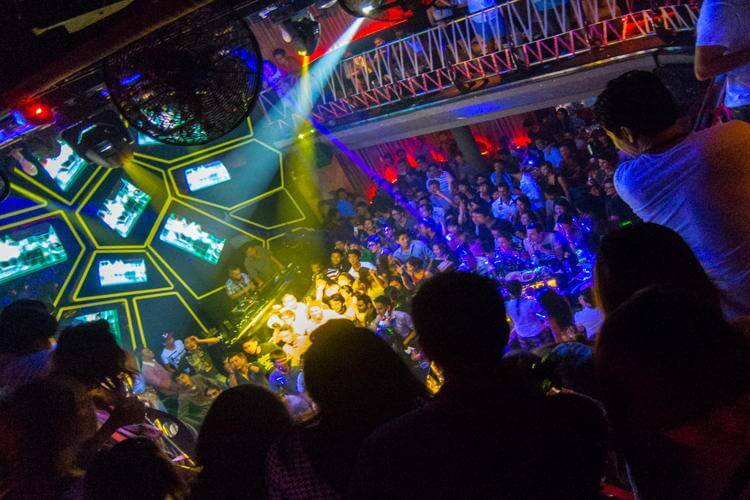 Thanks to the tourist attractions and friendly people, Ho Chi Minh City is such an vibrant and worth-visiting place. And the nightlife activities here are the best part to discover. Every bars and pubs in this city has its own unique feature, situated at every corner. This can be a luxury rooftop bars with high rolling casinos and smooth jazz bands or this can be a boisterous street pub with cheap eats and good vibe. They all always welcome you to come, relax and make new friends. Let's check out the best Saigon nightlife bars and pubs below with VNITOURIST!
LUSH
LUSH is the oldest one among the Ho Chi Minh city nightclubs. The club is famous for its DJs and drinks. Lush keeps itself fresh and updated thereby, attracting a lot of young people. This has also been a favorite spot for all the international DJs and is a wonderful place for someone who loves contemporary design and wonderful music.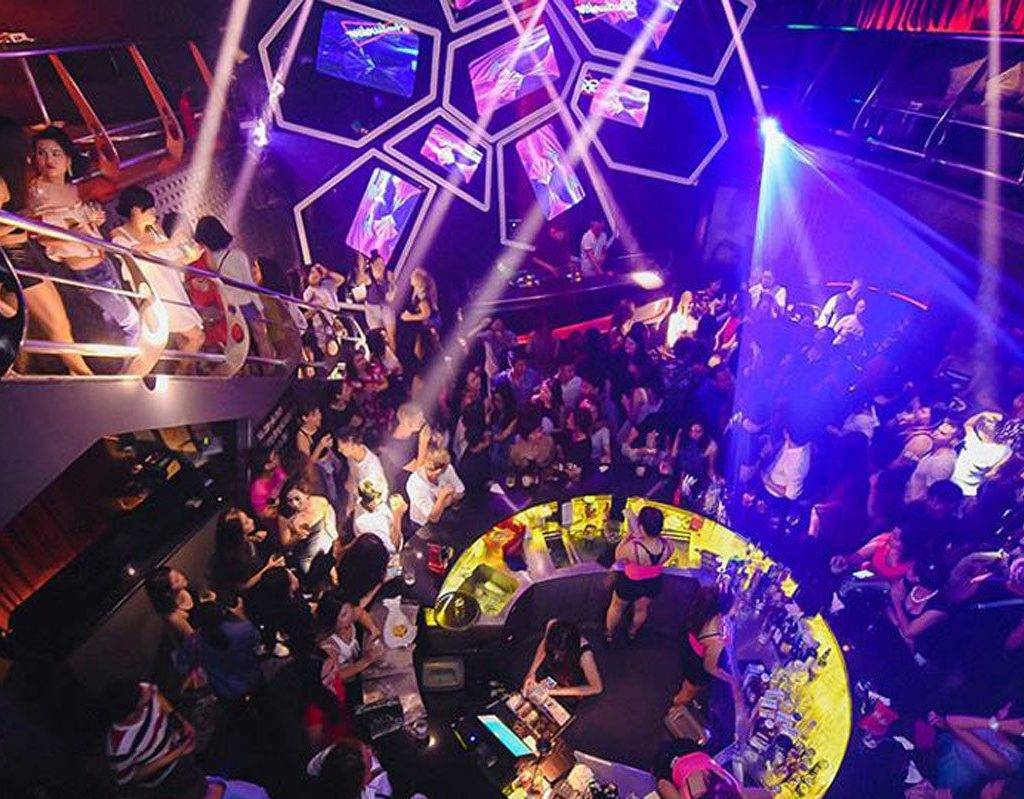 There is an amazing ladies night on Tuesday when the fairer sex can have drink free until midnight. Meanwhile, on Thursdays, there is a Buy-one-get-one-free deal on beers and mixed drinks that lasts until closing.
Address: 2 Ly Tu Trong, Ben Nghe, District 1, Ho Chi Minh City
Opening time: 21:00 – 4:00
Price: 200,000 – 440,000 VND
Boheme
Boheme is located on "Pho Tay" Bui Vien walking street. The area here is quite small so it is always full of guests. However, this place is well-known for its talented DJs who can mix hot songs, enough to make your whole body heat up and keep up with energy.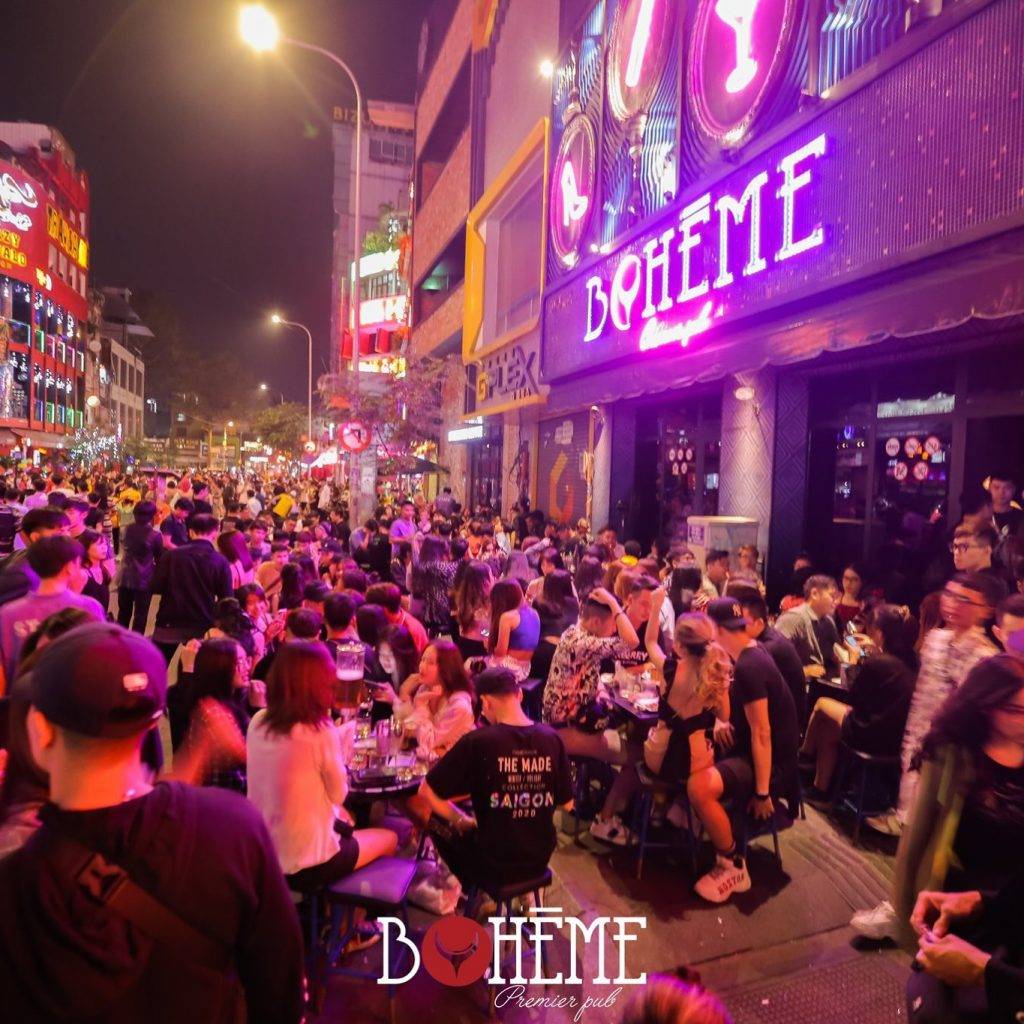 The drinks here have a rather characteristic flavor. The cocktails, tonic, soda, beer are all delicious. The space is quite good as well. There are many foreigners. However, those who wear sandals are not allowed here, so if you have casual clothes on, think about it!
Address: 28/2A Bui Vien, Pham Ngu Lao Ward, District 1, Ho Chi Minh City
Opening hours: 19:00 – 02:00
Price: 50,000 – 165,000 VND
Qui Lounge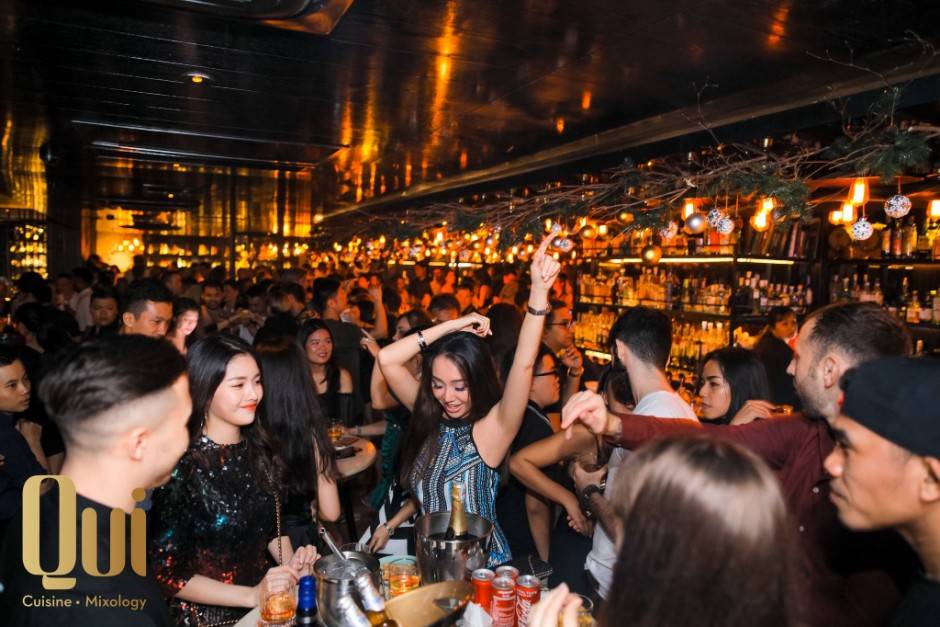 When you come to Qui Lounge, you will immerse in non-relaxing and soothing music. Especially, drinks at this famous bar in Saigon will overwhelm you with the variety and originality. Not only that, but the bar also has an eye-catching decorative space. This place is the perfect combination between classy background with vibrant music and delicious drinks. In addition to the bar area, it also has an open balcony area and a modern Lounge.
Address: 22 – 22Bis Le Thanh Ton, Ben Nghe Ward, District 1, Ho Chi Minh City
Opening hours: 17:30 – 02:00
Price: 100,000 – 500,000 VND
Chill Skybar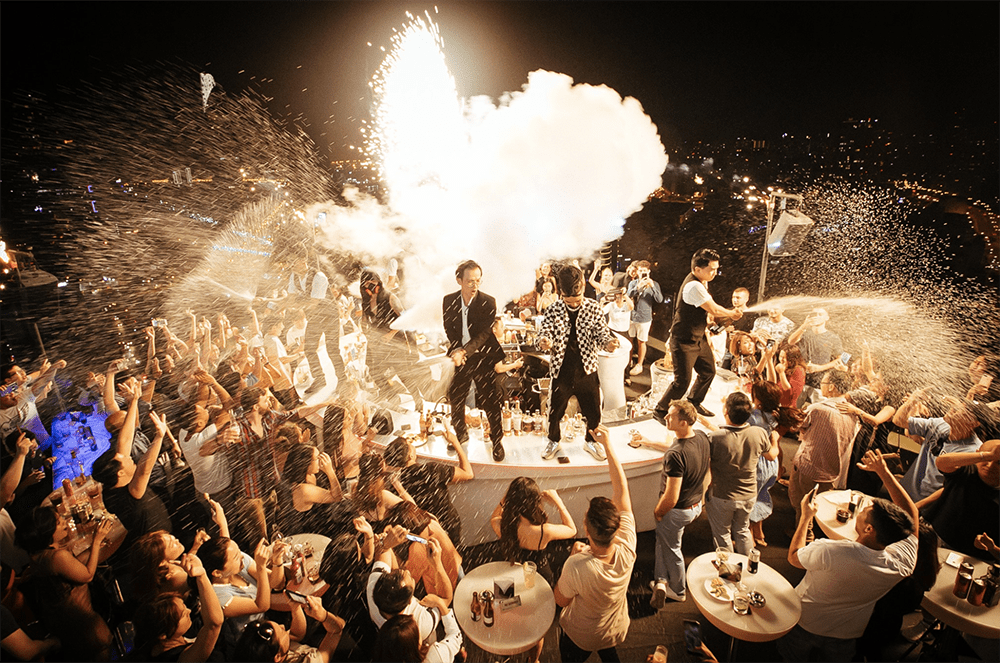 Chill Skybar is on the rooftop of AB Tower. Standing here, you can see the whole beautiful Saigon city view from above. Unlike other bars in Saigon, Chill Skybar is divided into many different areas such as restaurants, non-smoking area, or cool space to rest and relax. This place is a gathering place not only for the "elders" but also for young people. You can choose for yourself a suitable area to relax with friends and listen to ear-loving tunes.
Address: AB Tower, Floor 26, 76A Le Lai, Ben Thanh Ward, District 1, Ho Chi Minh City
Open: 17:30 – 02:00 daily
Price: 500,000 – 1,500,000 VND
Rooftop Garden Bar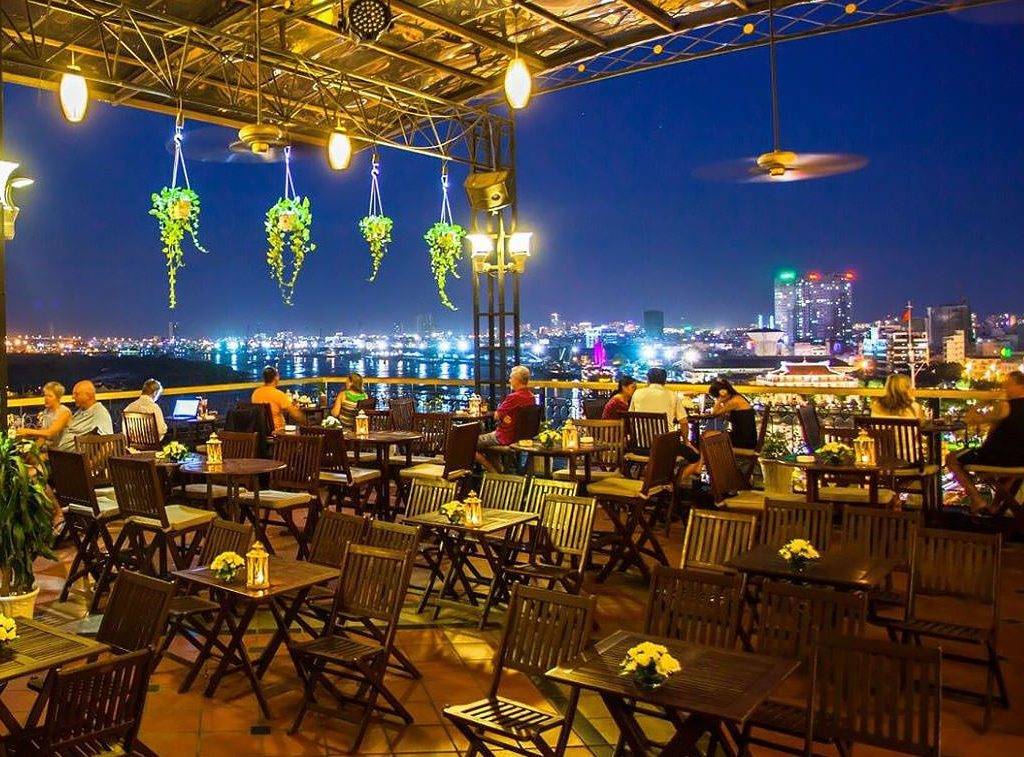 Rooftop Garden Bar is a beautiful spot in Saigon not only in terms of space but also in the view of the bar. With a combination of wood and glass design, this bar offers an extremely airy and light space. There are no great DJs, loud music or attractive dancers. Coming to the Rooftop Garden, you will enjoy delicious glasses of wine and relaxing jazz live music. An extremely charming space for qualified moments, right?
Address: 141 Nguyen Hue, Ben Nghe, District 1, Ho Chi Minh
Open: Open all day
Price: 200,000 – 440,000 VND
Shri Restaurant & Lounge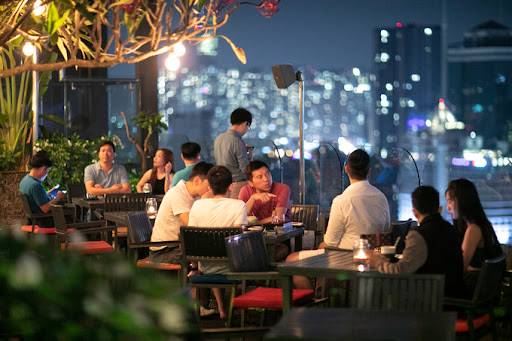 Shri Restaurant 7 Lounge, born in 2009, is one of the first rooftop restaurants in Saigon. This spot is a perfect place to capture the beauty of the city. Shri has five areas, including Terrace, Glasshouse Terrace, Dining room with 270 degree setting, Bar & Lounge, Whiskey library. You can enjoy extremely attractive modern European and Vietnamese dishes. The bar is equipped with modern furnishings and extremely delicious drinks of cocktails, beers, wines from France, Italy, Spain, Germany, Australia, etc.
Address: 23rd Floor of Centec Tower, 72 – 74 Nguyen Thi Minh Khai, Ward 6, District 3, Ho Chi Minh City
Opening hours: 9:00 – 12:00
Price:
RFC
RockFanClub (RFC) is the place for real rock fans. The drinks menu is not as much as the other bars and the address may not be as fancy as the others in District 3. However, the talented artists and the rock-style feel here are extremely great.The dim space is characterized by "gothic" architecture, making this rock atmosphere more suitable than ever.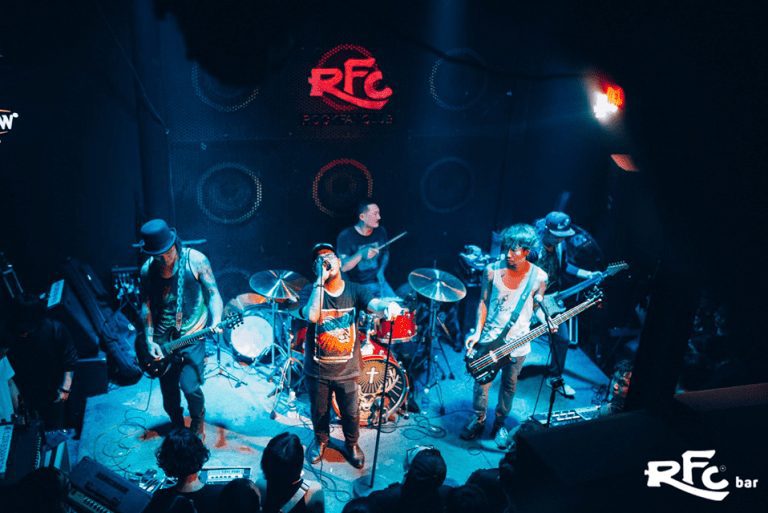 Coming here, you can hear artists performing traditional Rock&Roll, 'death metal 'or' black metal ', Rockabilly or Southern rock. This will be a new cool experience for your Saigon nightlife experiences.
Address: 25C Tu Xuong, Ward 7, District 3
Opening hours: 20:00 – 00:00
Price: 50,000 VND – 150,000 VND
Acoustic Bar
The last name in the list of best Saigon nightlife spot is Acoustic Bar. It is one of the famous live music bars in Saigon. There are many bands playing every night of the week. Music here is always cheerful, lively and energetic. Performers from different parts of Vietnam will re-perform hits by European and American artists over the years. There are also many foreigners living and working in Saigon playing their songs.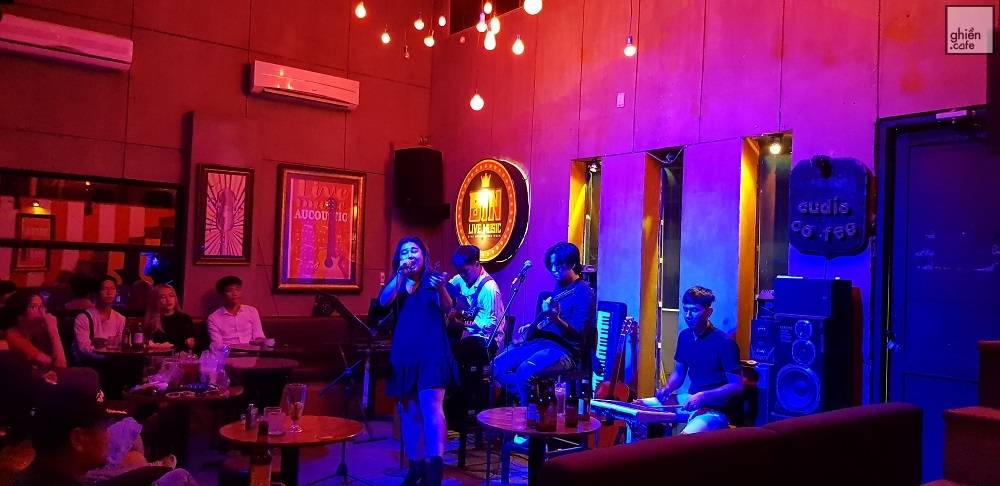 Every Wednesday night is the Ladies Night, from 8:30 pm to 10pm. So, what is "Ladies Night"? Not a drink discount, or Buy 1 get 1 free, but free, unlimited cocktails and spirits. No kidding. This is the truth, ladies!
Address: 6E1, Alley 6, Ngo Thoi Nhiem, Ward 7, District 3, Ho Chi Minh city
Opening hours: 19:00 – 00:00
Price: 50,000 – 250,000 VND