HOI AN COOKING CLASSES: THE BEST EXPERIENCE EVER IN VIETNAM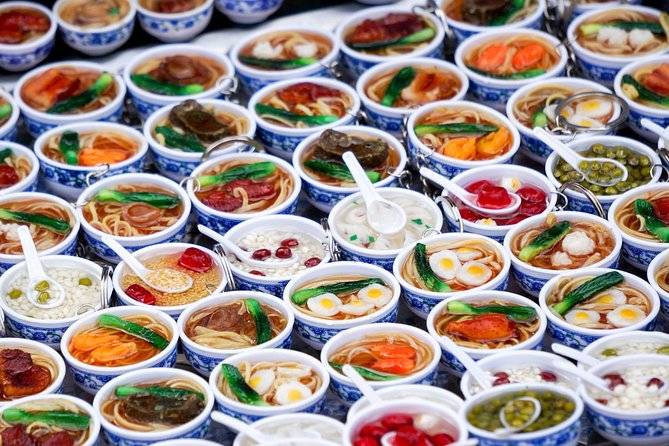 Coming to a new land, in addition to exploring the beautiful landscape and culture, learning more about local cuisine is also worth a try. And cooking classes are new and interesting things that Hoi An has brought to the guests who fall in love with the rustic and rich cuisine of this land. Let's explore the unique features of Hoi An cooking classes with VNITOURIST!
These cooking classes have only appeared in the past few years, but have attracted a lot of visitors thanks to its uniqueness and closeness. This activity is not only one-of-a-kind local tourism products but also a great chance for tourists to experience the fresh, typical taste of Quang's cuisine, thereby bringing back home more memories of this trip. In 2012, Lonely Planet rated Hoi An's culinary programs in the top 10 of special travel experiences in the world.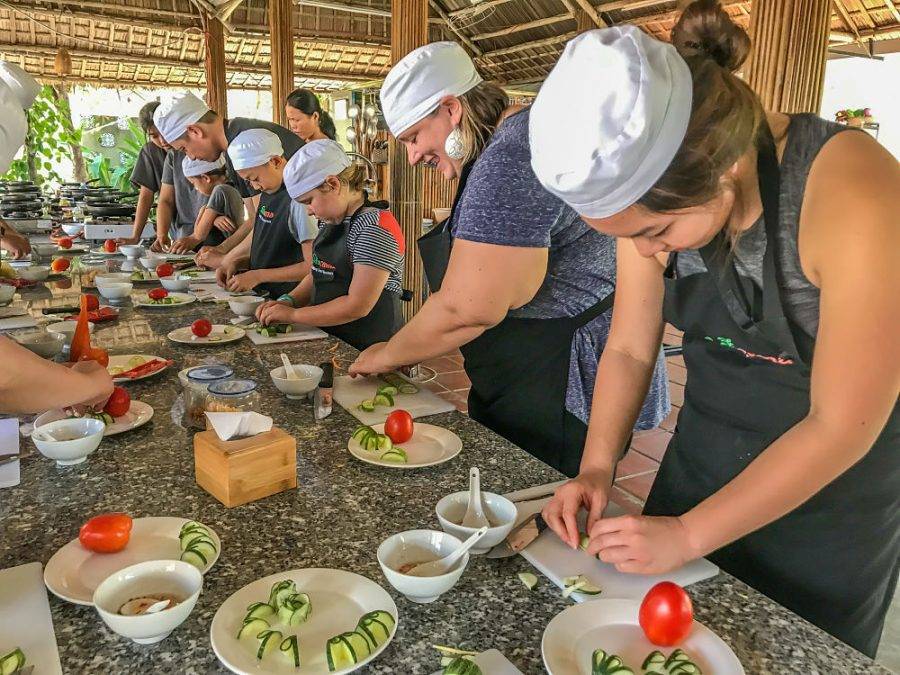 Most cooking classes feature the following schedule:
First, pick up guests at the hotels.
Then, go to the local morning markets to shop the ingredients, such as: vegetables, fresh meat, fish, etc. The first experience here is to choose the ingredients themselves, and try to "bargain" like local people to get the best price. Or, sometimes, tourists will go to Tra Que vegetable village to learn about how to grow and choose vegetables for the dishes.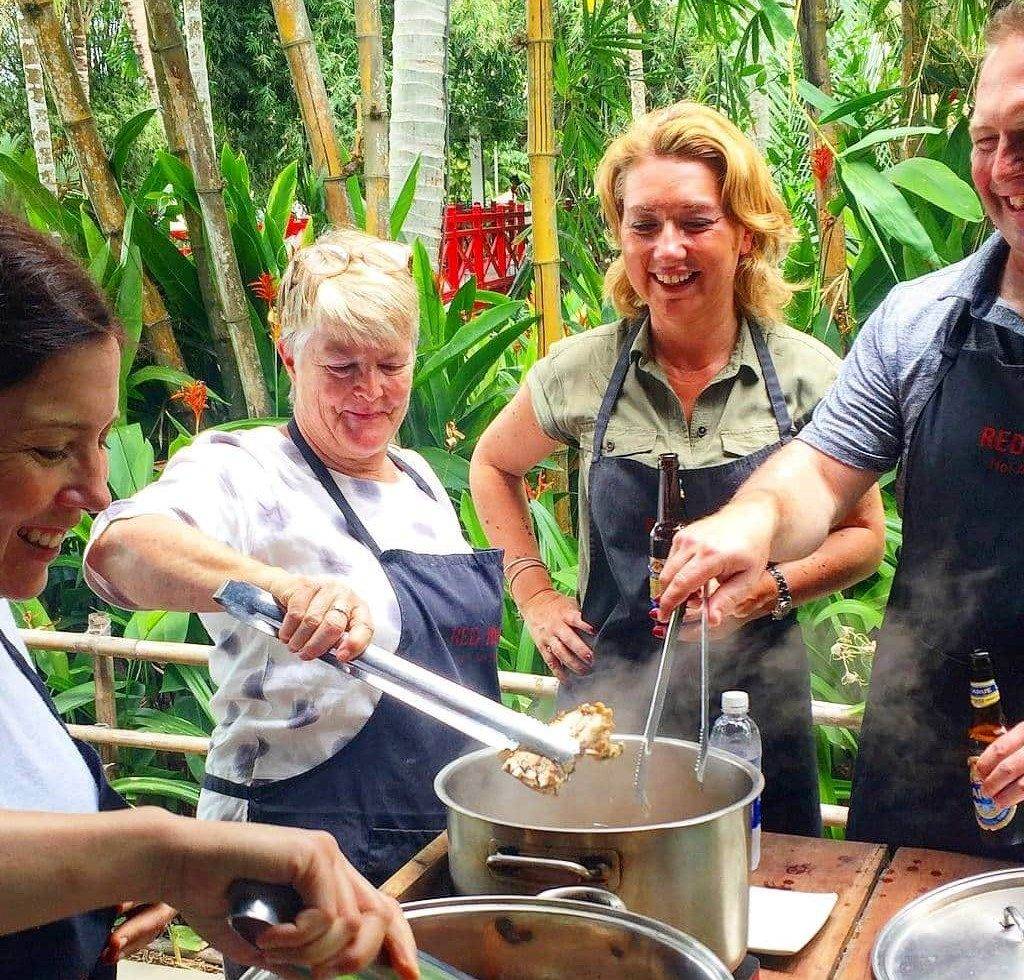 Next, visit the craft village, the rice fields or Bay Mau coconut forest. Here, tourists will spend time fishing, catching crabs, boat-racing, etc.
Finally, they will go to the kitchen and learn to cook local specialties.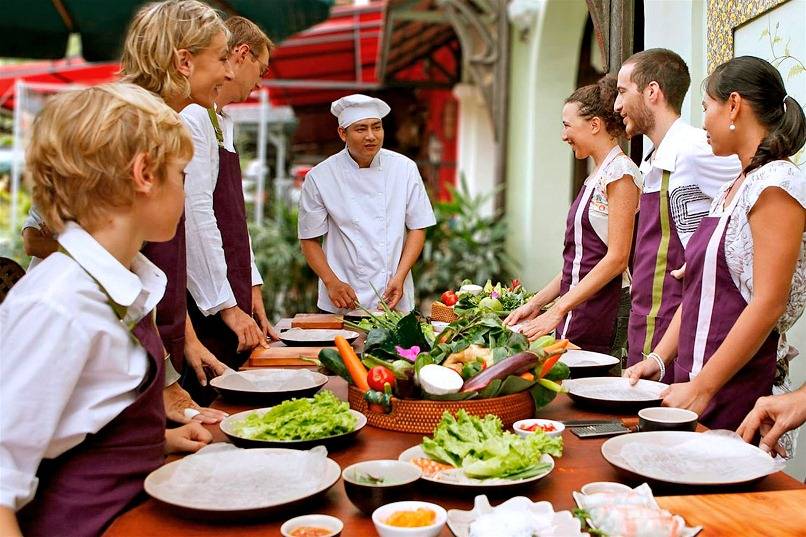 The cooking classes here are coconut-leaf houses located in a large, airy garden space, with simple wooden and bamboo furniture. Everything is extremely suitable for the landscape of the coconut forest, bringing a sense of comfort and a bit of nostalgia for visitors.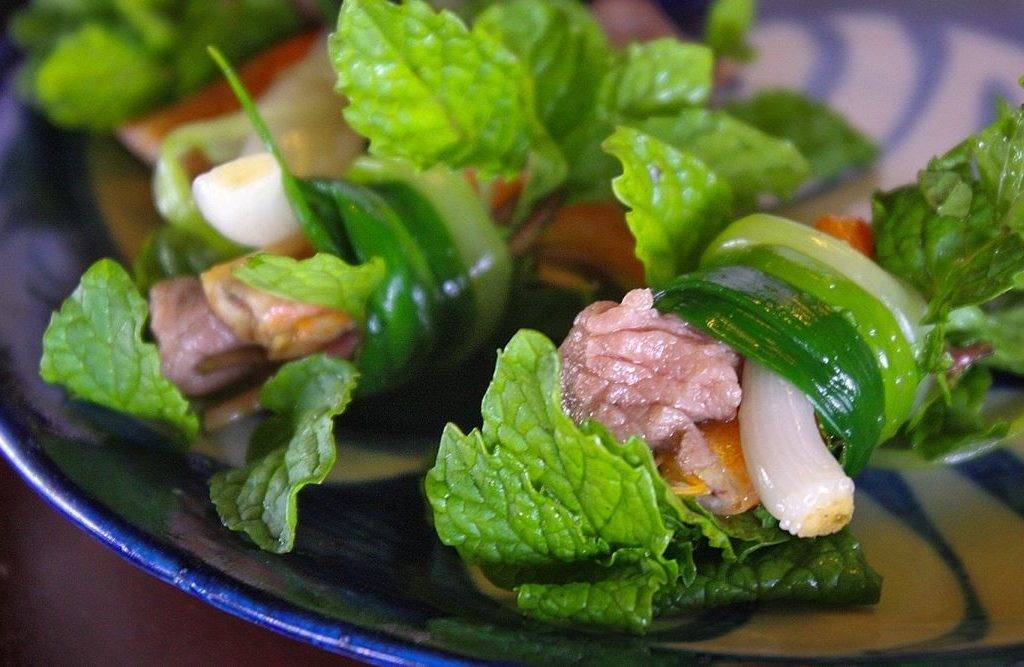 One class takes about 5 hours. Besides, the menu usually mainly is Hoi An's specialties, such as Xeo cake, spring rolls, Quang noodles, Pho, etc. Prices will range from 700,000 VND – 3,000,000 VND, depending on the number of participants.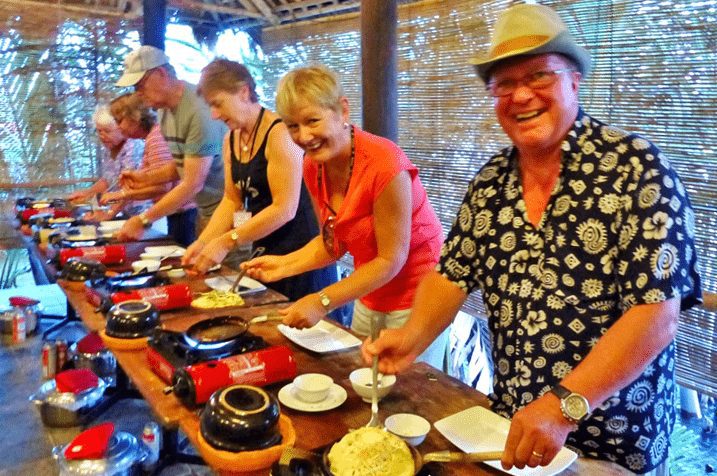 Some of popular cooking classes you can refer to:
Red Bridge Hoi An – Half-Day Cooking Class
Duration: 5 hours
Price: 33 USD
Contact: 0235 3933 222
Tra Que Garden Cooking Class
Duration: 5 hours
Price: 40 USD
Contact: 090 286 66 03
Hoi An Eco Cooking Class
Duration: 5 hours
Price: 30 USD
Contact: 098 308 40 85