HOI AN SHOPPING GUIDE: WHAT TO BUY WITH PRICE
Hoi An not only possesses incredibly beautiful scenes and tranquil atmosphere, but also is a heaven for shopaholics. Coming here, you can easily find out all the streets are lined with shophouses and stalls selling handicrafts, jewellery, shoes, clothes, etc. Besides, in the local central marketplace, there are various fresh products and foodstuffs for tourists to choose from. If you still wonder what is worth buying most, here is the list of things you should consider in your Hoi An shopping day.
1. Lantern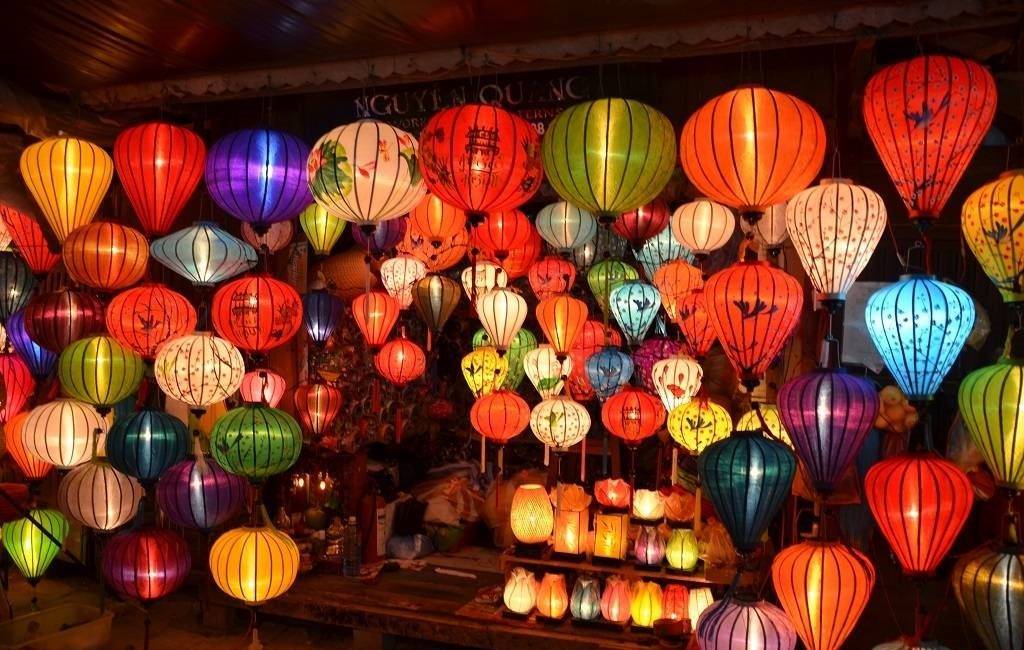 Lanterns can be considered as a symbol of the town. You can find numerous shops hanging colorful lanterns lighting up the Hoi An corner. With so many designs to choose from, you cannot leave this place without buying a beautifully decorated lantern for your living room. The owners are also willing to help you choose the size, the pattern and color as you wish. Or, you can even try to make your own handmade lantern in a handicraft workshop.
Recommended spot: Lifestart Foundation Workshop (14 Nguyen Thai Hoc, Hoi An)
Price: 80,000 – 500,000 VND
2. Tailor Clothes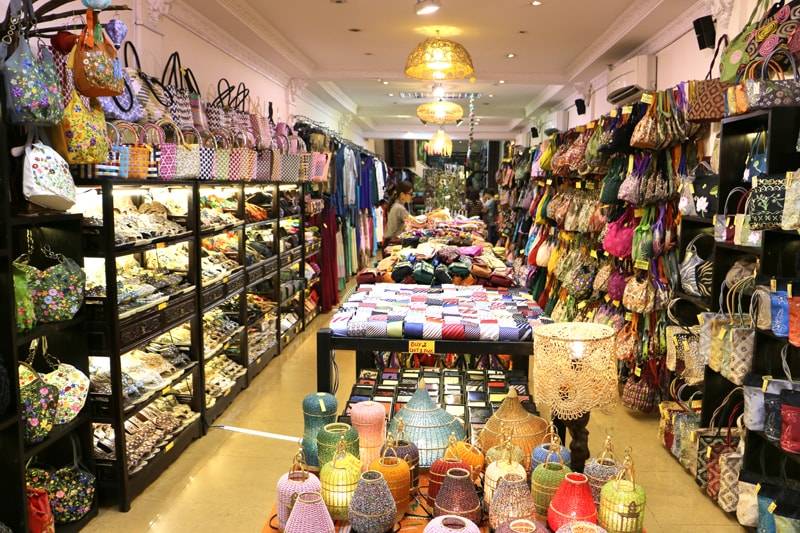 Quick tailor clothes are the reason why Hoi An is so popular among fashion lovers. There are a huge number of tailors to choose from, but you should go for the shops out of the touristy area since the prices will be lower. You can have your dream dress, skirt or suit of your favorite material (wool, linen, silk,etc.) at a reasonable price. One thing for sure is that they totally fit your body. Moreover, the local tailor will finish your dream clothes within a day. Shopping has never been easier!
Recommended spot: Kimmy Tailor ( 70 Tran Hung Dao, Hoi An)
Price: 400,000 – 5,000,000 VND, depending on fabrics.
3. Handicraft products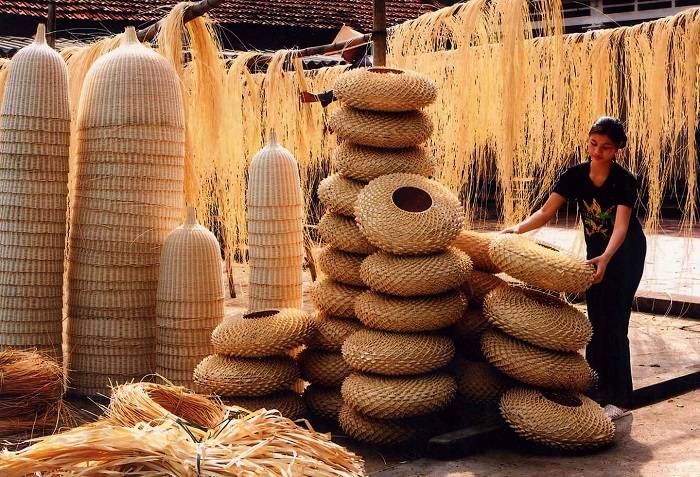 Since there are many traditional handicraft villages in the town, like Thanh Ha Pottery Village, Kim Bong Carpentry Village, etc., handmade products are indispensable. There are some prominent things to buy such as pottery, paintings, coconut shells, etc. The price ranges for different products.
Raw straw bags: from 200,000 VND
Home-decor Pottery: from 250,000 VND
Paintings: 200,000 – 1,500,000 VND
Bamboo products: 30,000 – 250,000 VND
4. Leather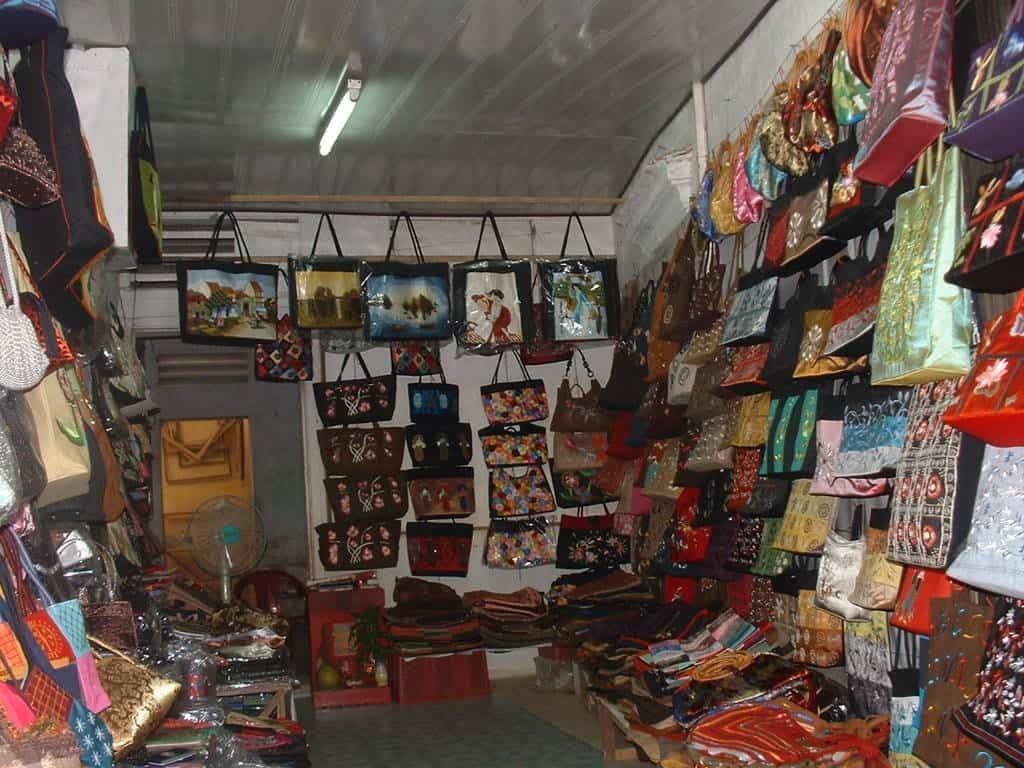 Leather-made goods are one of the worth-buying items for shopping in Hoi An. If you are looking for leather bags or wallets, congratulations, you come to the right place. The shops here can make different kinds of leather bags: travel bags, handbags, bags for laptops or wallets with different design and style. You can tell them about your desire for the fabric, design and size of the bag. And, in less than one day, you can receive it.
Recommended shops: The Friendly Leather Bag Shop (44 Phan Boi Chau, Hoi An)
Price: 500,000 – 3,000,000 VND
5. Footwear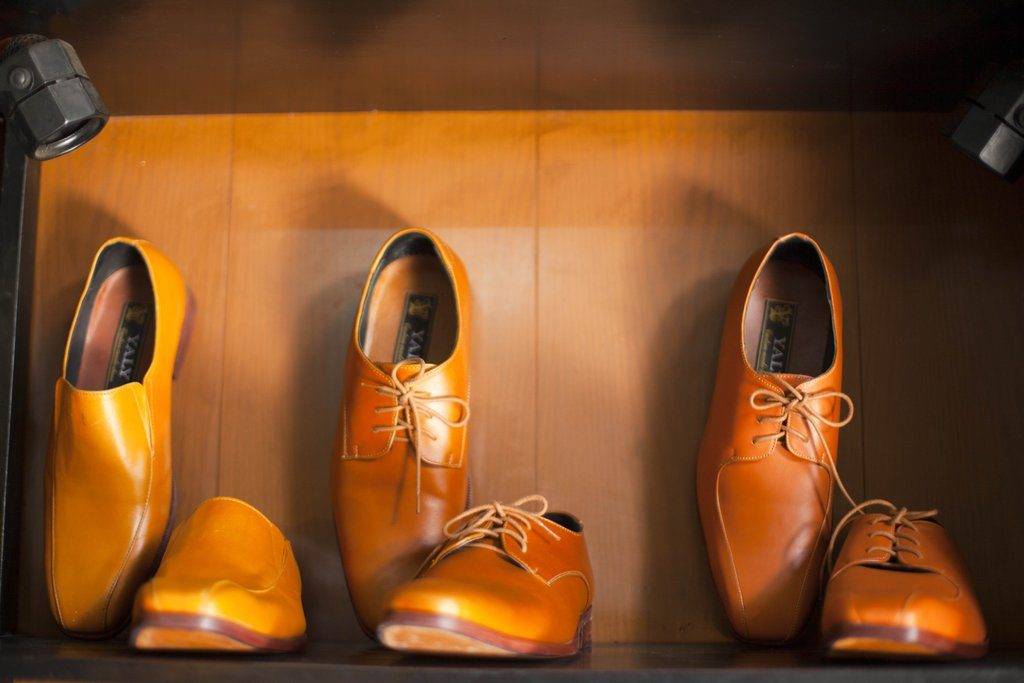 Shoes in Hoi An are various in types and rich in designs. Besides, it's possible to have your own custom shoes at a reasonable price. The sellers here are also very hospitable and enthusiastic, so you will surely find pleasant shoes for your needs.
Recommended spot: Friendly shoe shop (18 Tran Phu street, Hoi An)
Price: from 500,000 VND
6 . Silk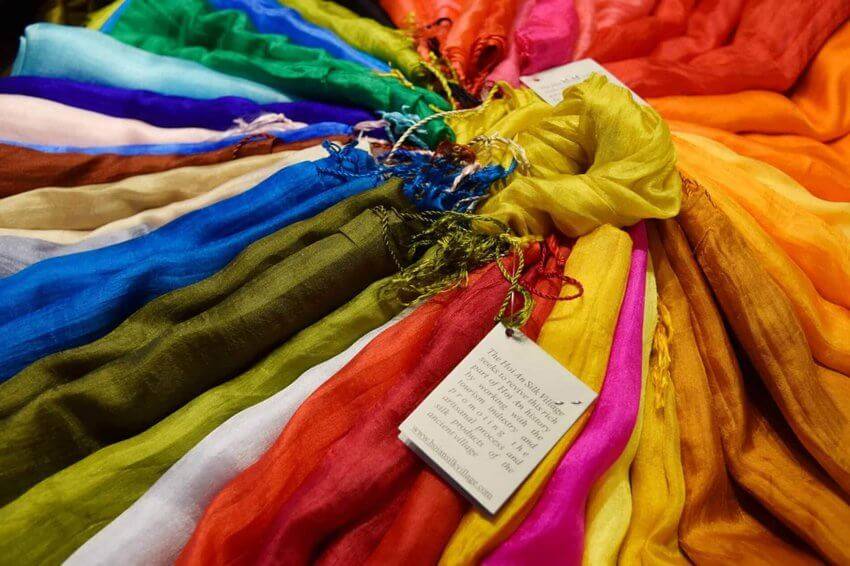 Silk should be one of the most special and impressive gifts to go shopping for in Hoi An. As you may know, the town is a paradise for luxury authentic Vietnamese textiles. The local artists normally use antique wooden looms to process and weave the silk into different products like quality garments, handicrafts, and tapestries.
Due to the high quality of its products, the silk price range is higher than most silk shops in other provinces, but it's well worth the extra expense. You also can get a chance to harvest mulberry leaves, feed silkworms, and learn how to differentiate true and synthetic silk.
Recommended spot: Bibi Silk (67 Phan Chu Trinh street, Hoi An)
Price: 100,000 – 120,000 VND/meter