HUE TOURISM – THE DREAMLAND (PART 2)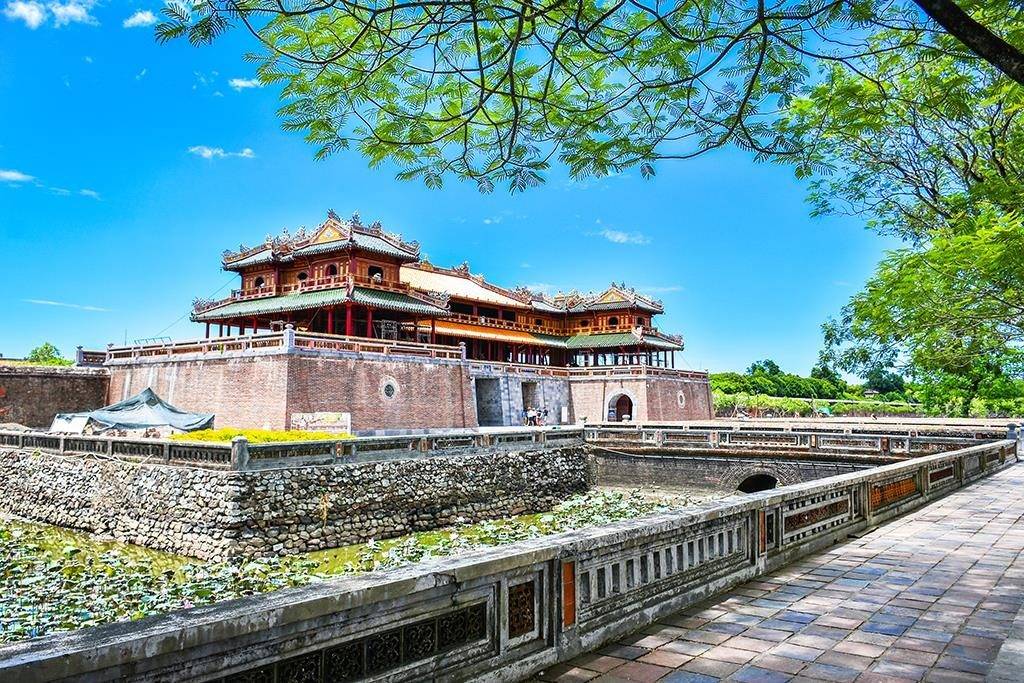 If Hanoi is associated with the nickname "the capital of a thousand-year civilization", or Saigon is considered as "the pearl of the Far East", then Hue is called "the dreamland". Hue, Vietnam attracts not only local tourists but also foreigners by the climate, landscapes, cuisine, and friendly people.
4. Best places to visit in Hue
Thien Mu Pagoda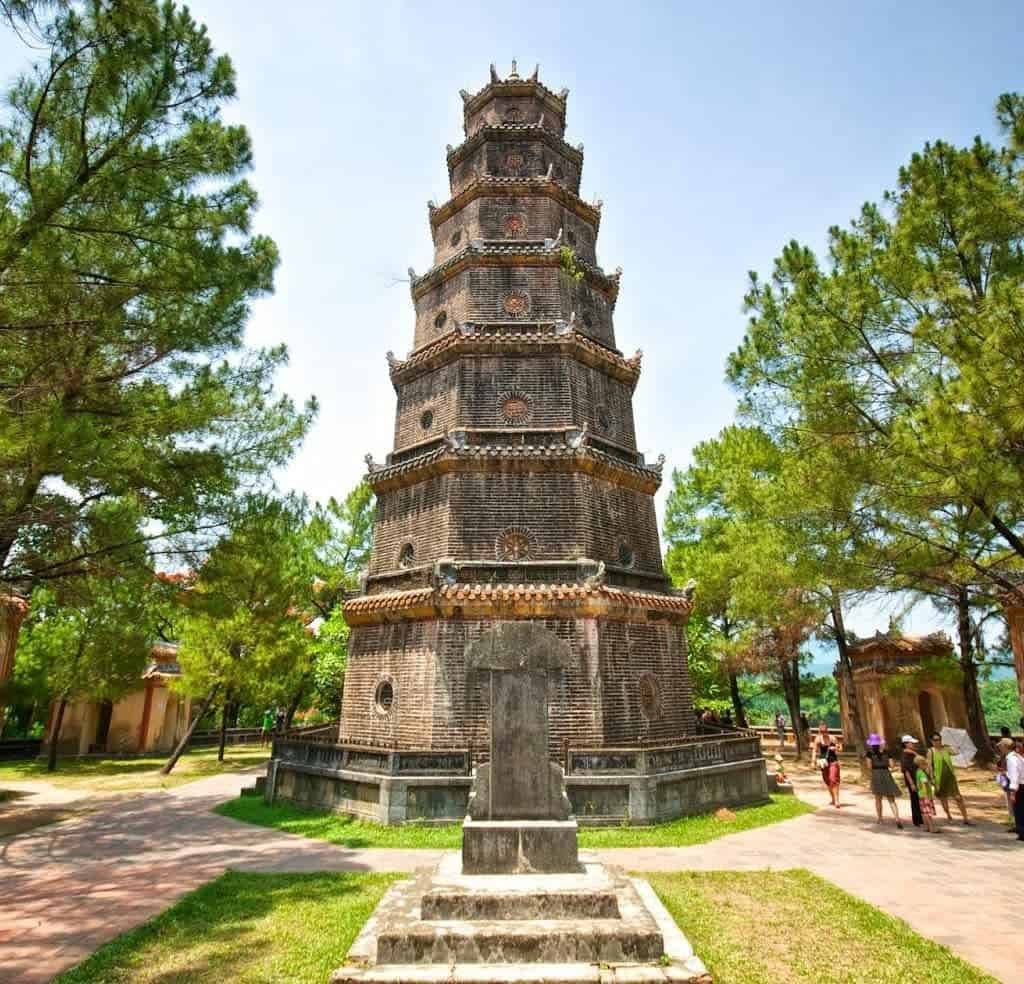 The pagoda is located on Ha Khe hill, about 5km from Hue city center, right on Kim Long street in Huong Long commune. Thien Mu Pagoda reflects its peaceful and ancient beauty on the poetic Huong River, creating an amazing picture.
Huyen Khong Son Thuong Pagoda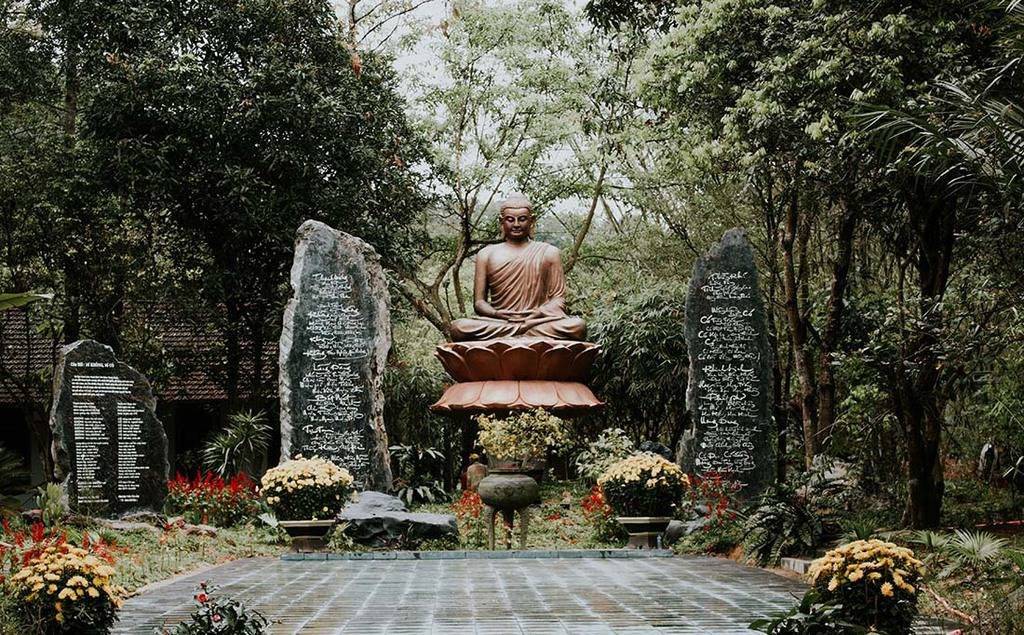 Placed in Dong Cham village (Hon Vuon), Huong Ho ward, Huong Tra town, Thua Thien Hue, about 14km from Hue Ancient Capital to the West, the pagoda is in the middle of a charming space which is suitable for meditation. The highlight of this pagoda's architecture is the perfect combination of ancient and rustic design, which is not sophisticated but close to nature.
Coming to the pagoda, visitors can learn about its historical formation, as well as the spiritual and cultural values that the pagoda preserves.
Tu Dam Pagoda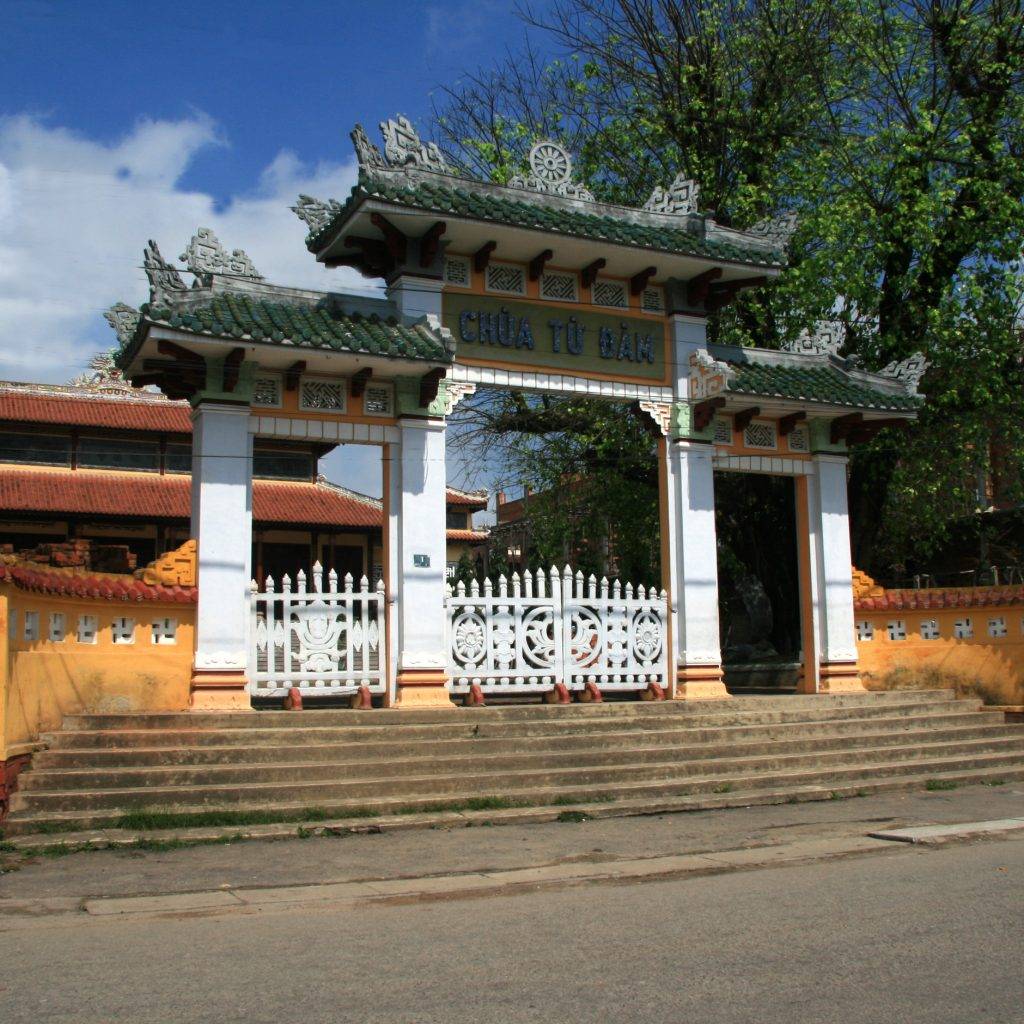 This ancient pagoda is in 1, Su Lieu Quan, Truong An Ward, Hue City. It also preserves numerous cultural and historical beauties. Coming to the temple, visitors can not only learn about the cultural and historical values of the location but also enjoy the beauty of the ancient architecture, as well as visit famous destinations nearby.
Hue Citadel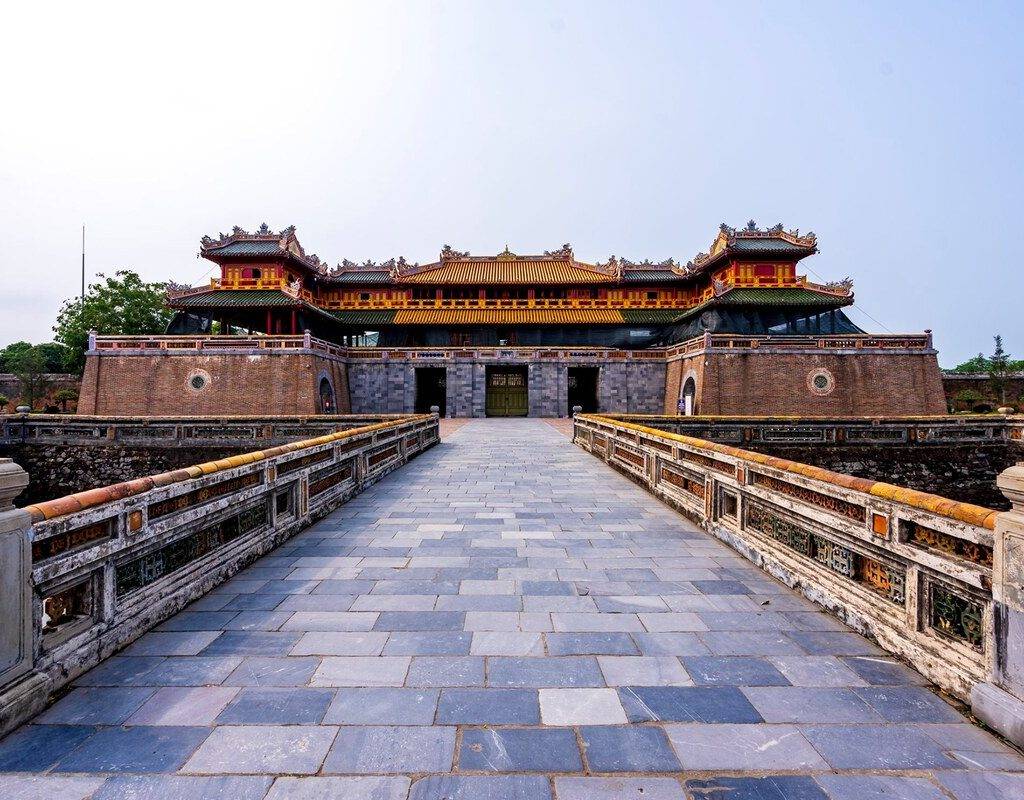 Hue Citadel is the historical center and the unique architectural work in the relic complex of Hue Ancient Capital, recognized by UNESCO as a World Cultural Heritage on December 11, 1993.
Hue Citadel consists of Hoang Thanh (Royal Citadel) and Tu Cam Thanh (Forbidden Citadel) in Thuan Thanh ward, Hue city. From the Citadel, you can visit nearby spots such as Trang Tien Bridge, Dong Ba Market, etc.
Khai Dinh Mausoleum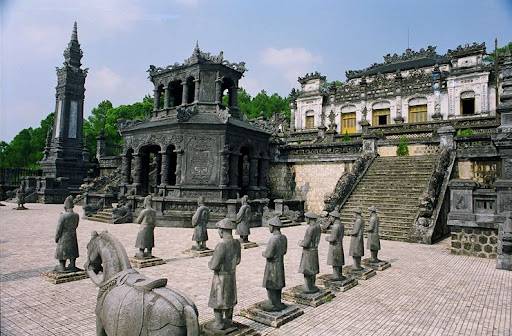 This is the tomb of Khai Dinh King, and also an elite, as well as giant architecture that attracts many tourists to visit. The harmonious combination of royal architecture and Western design has made Khai Dinh Mausoleum become a convergence of the ancient features and the break-out in modern style, or we can say, the unique mixture of Western-Asian-Vietnam architecture attracts numerous visitors to come to Hue.
Besides, thanks to its location in a wild and natural space of Chau E forest, Khai Dinh mausoleum appears like a spectacular picture.
Huong River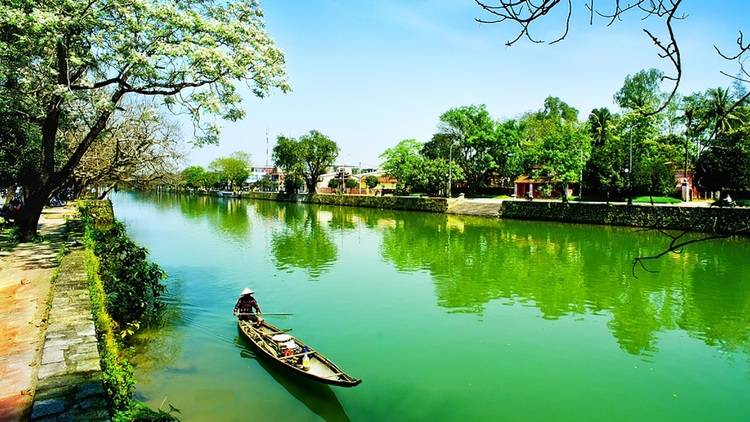 Huong River is a dreamlike river that is considered a symbol of Hue (outside Hue Citadel), and also one of the 5 most attractive destinations in Vietnam, voted by Vietnam Record Organization. Coming to Huong River, visitors can sit on the yacht to enjoy the peaceful scenery in Hue.
Especially at night, visitors can also listen to folk songs while admiring the shimmering city.
Truong Tien Bridge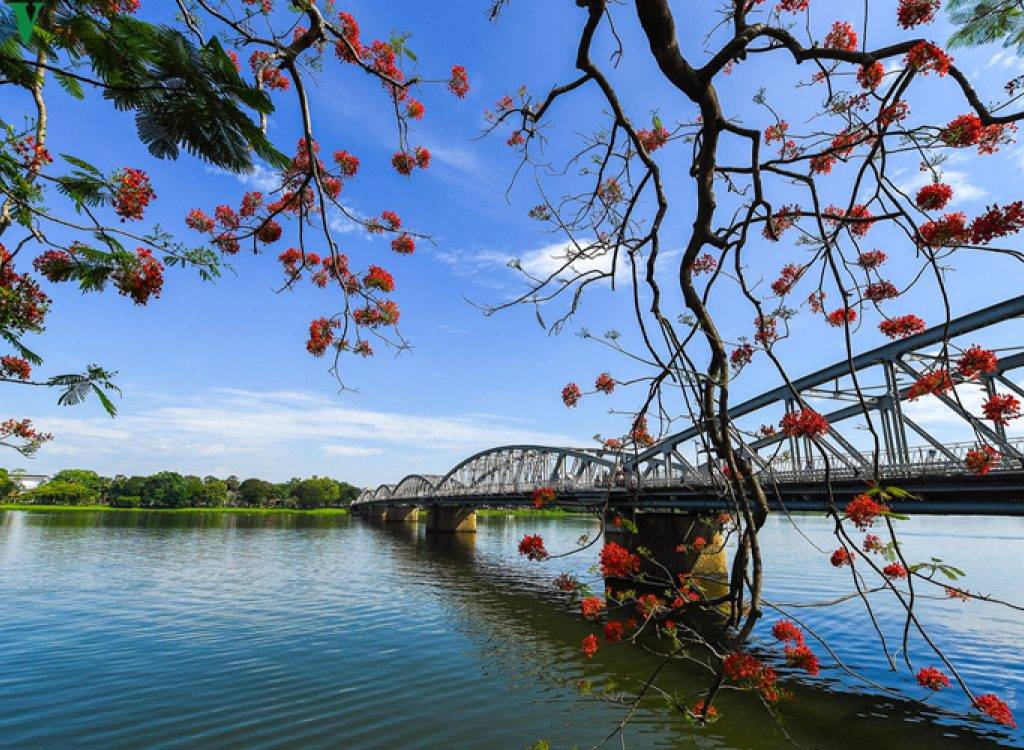 Truong Tien Bridge, also known as Trang Tien Bridge, has a length of 402.6m, with 6 half-moon steel girders, which is considered one of the symbols of dreamy Hue. The bridgehead in the North is in Phu Hoa Ward, while the Southern one belongs to Phu Hoi Ward. The bridge silently reflects itself on the Huong River, creating a poetic and lyrical picture.
Ngu Binh Mountain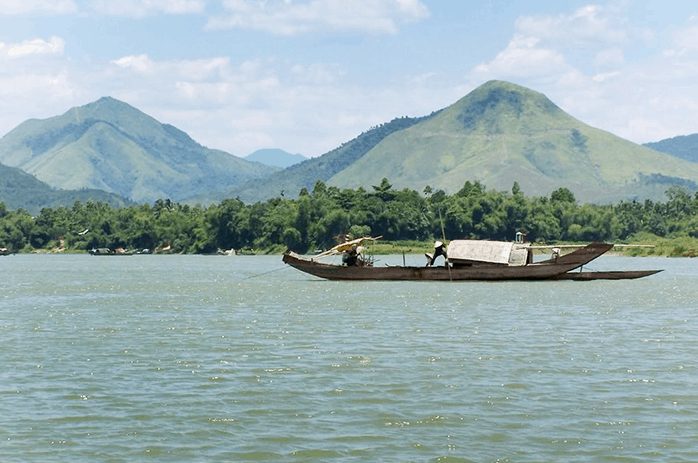 This mountain, associated with the poetic Huong River, is called by an impressive name "Bai Tho Mountain" (Poem Mountain). Ngu Binh Mountain is in An Cuu Ward, 3km from the Huong River to the South.
From Ngu Binh Mountain, visitors can enjoy a panoramic picture of Hue with the charming Huong River stripping around the city, the castles, and the citadel.
Lang Co Beach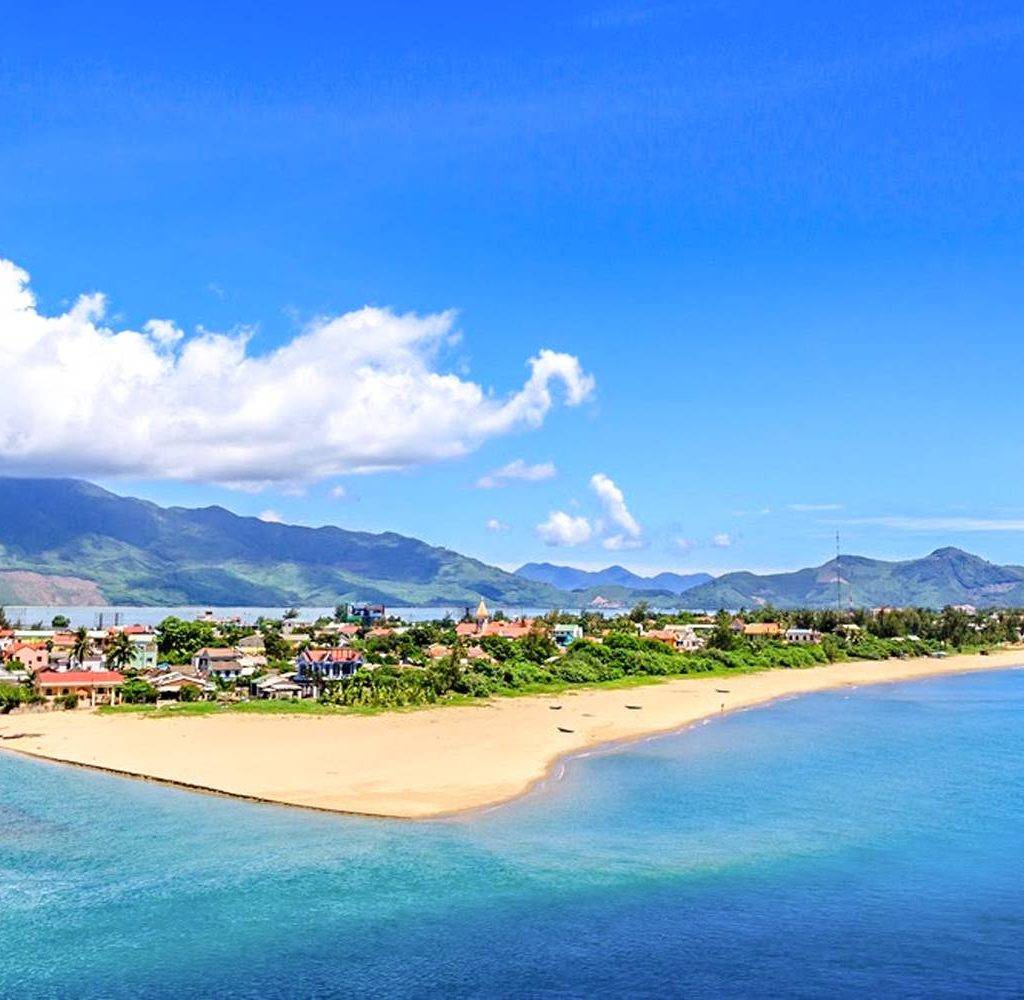 Being considered as " the beauty of fishing village", Lang Co, with its unique charm, has brought to visitors a very new wonderland of nature. This place is located along National Highway 1A, next to Hai Van Pass and about 24km from Bach Ma National Park, with 8km long, white, shimmering sandy beach harmonious with the blue sky and cool wind.
An Hien Garden House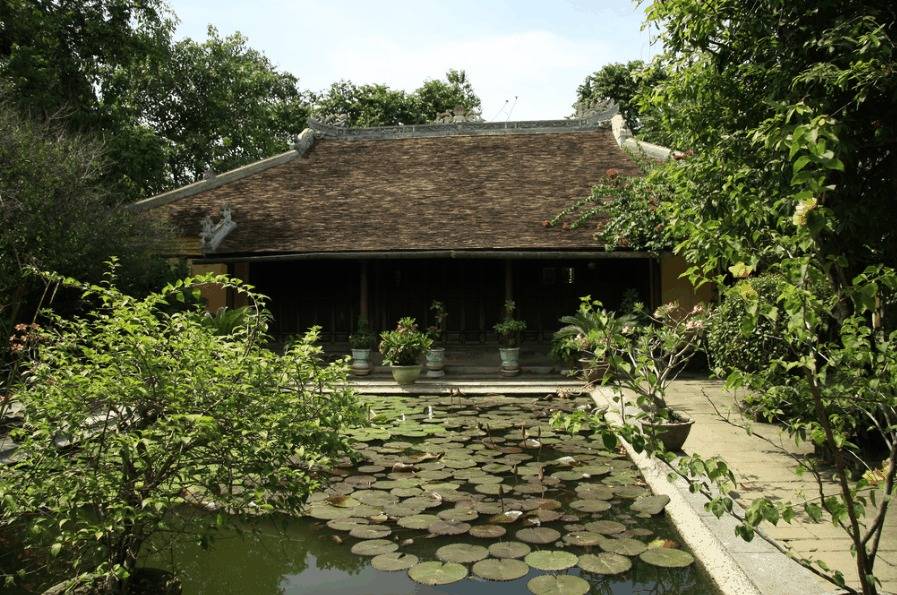 An Hien Garden House in Hue is an ancient house with special architecture which is typical for the garden houses in the old capital. This location is on 58 Nguyen Phuc Nguyen Street, only a few hundred meters from Thien Mu Pagoda on the historic Kim Long Road and the poetic Huong River. After stepping through the gate, visitors can admire a space with a street full of trees, creating a sense of solitude and majesty.
The house now has a length of over 4000 square meters with three architectural features of Vietnam, the Orient, and Hue.
5. Some other Hue travel experience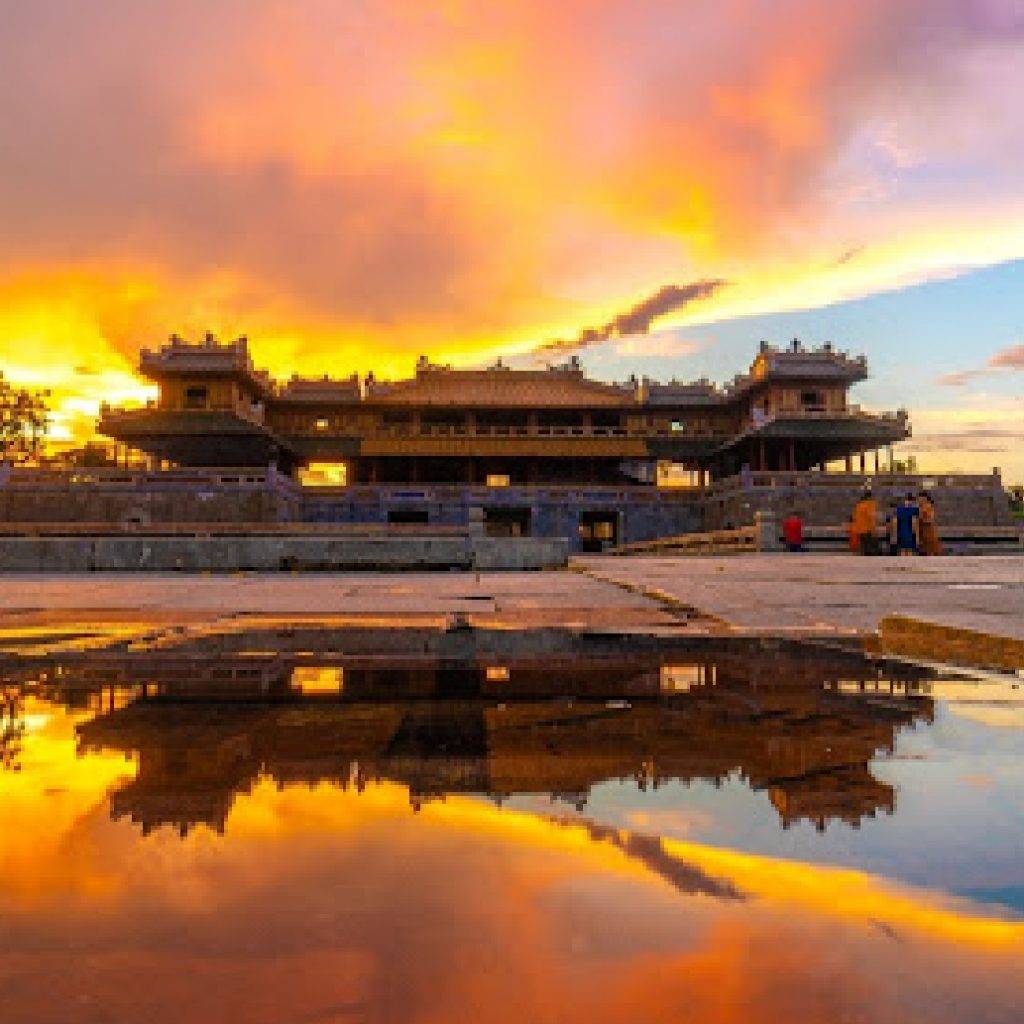 – In the peak season of tourism such as in the Festival, with the crowded number of tourists, hotels in Hue easily fall into an overload situation. Do not forget to plan the trip first, then book a room to find the best place to relax.
– Hue has several specialties you can buy as souvenirs like Nem chua (fermented pork rolls), Me xung (sesame cake), Tre (fermented pork skin), or Non la.
– Ancient Imperial city – Hue citadel is a very large area, so you should pre-determine places to visit and arrange suitable routes.
– If you are not used to spicy food, remember to tell the seller to reduce the spiciness.
– Before using traveling, shopping or eating services, you should ask for the price, and bargain when needed to avoid a rip-off.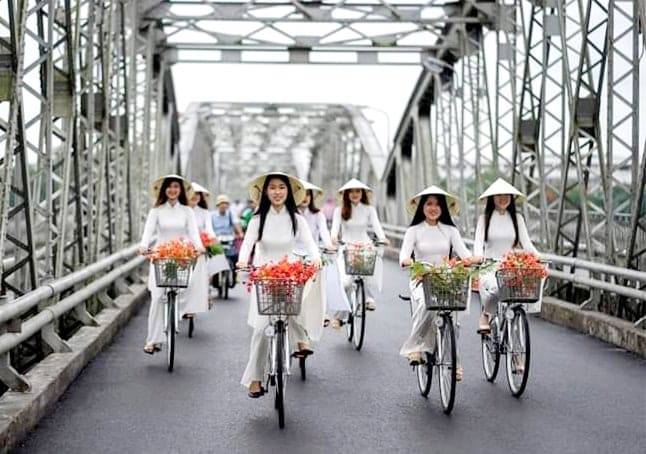 Hue's World Cultural Heritages including the system of citadels, palaces, tombs of the Nguyen Kings, royal – folk architecture, pagodas, shrines, garden houses, together with majestic natural landscapes such as Huong River, Ngu Mountain, Bach Ma Mountain, as well as the popular traditional rustic cuisine with appealing colours, clever processing and charming quality have made this city become an attractive place for both domestic and international visitors