KA DON CHURCH – THE CHURU SOUL IN THE MIDDLE OF LAM VIEN FOREST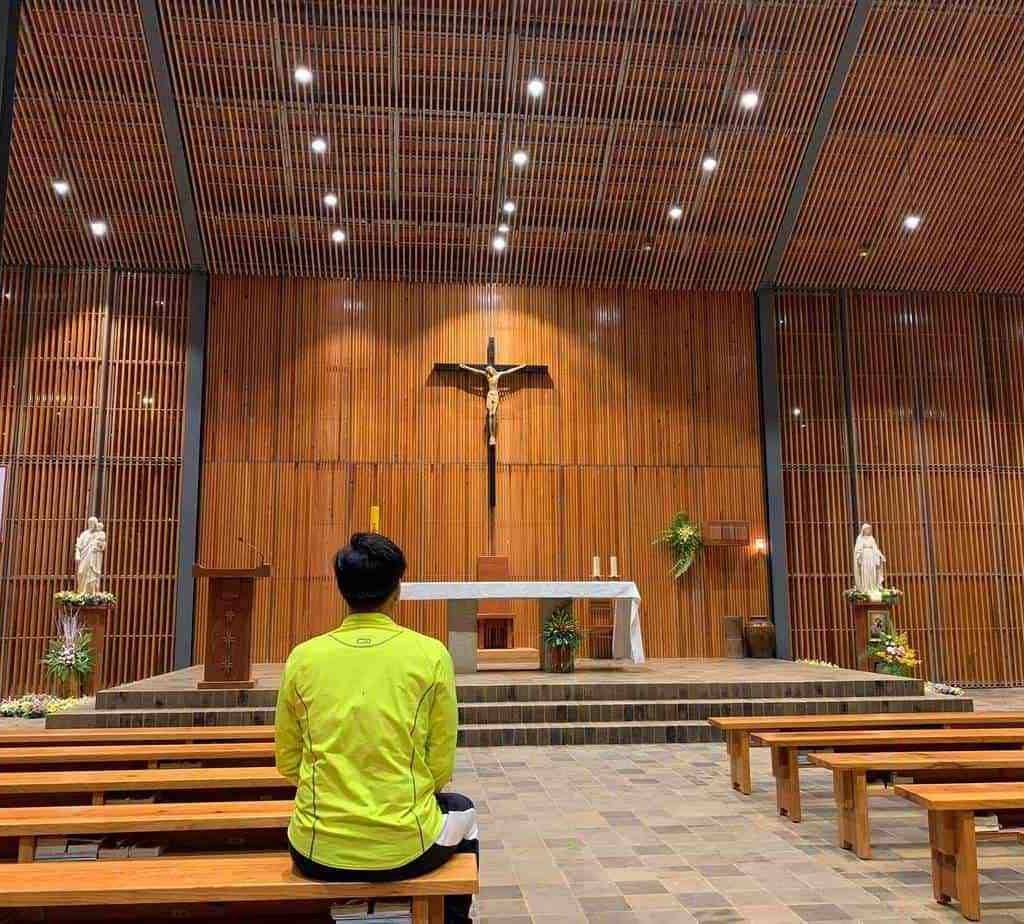 1. Location of Ka Don church
Ka Don church is 40km from Da Lat and not on the popular tourist route. Therefore, only those who like to explore cultural values ​​through architectural works come here to see the very different beauty of the church.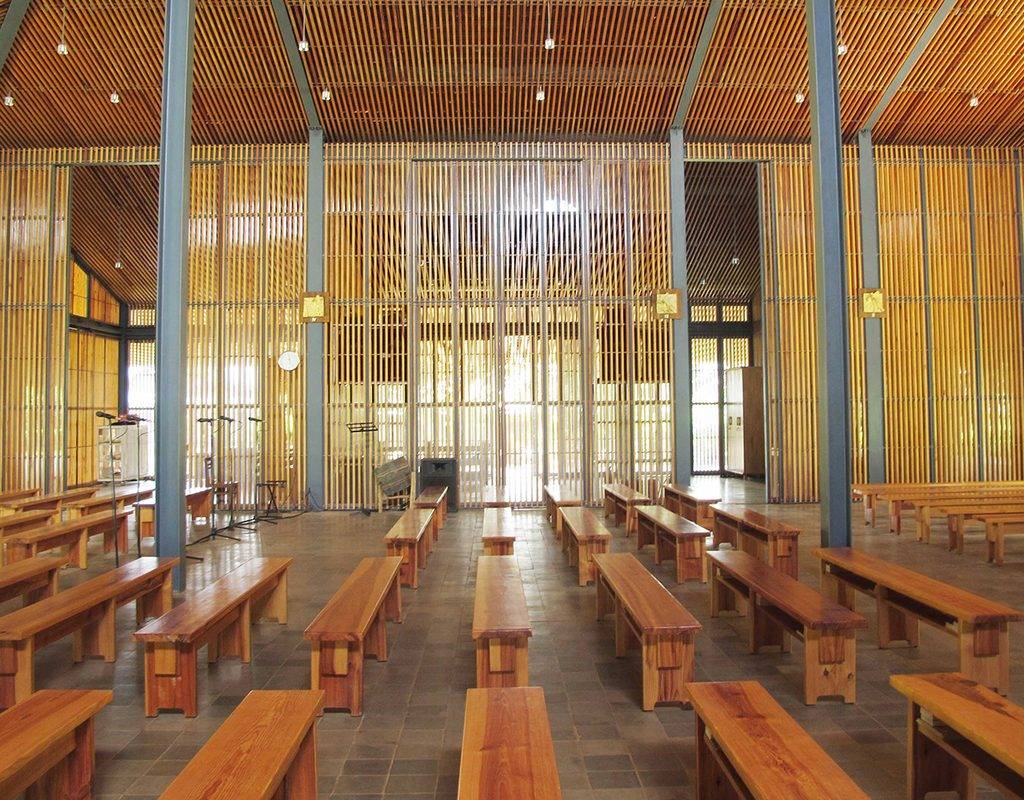 Unlike other spiritual-cultural attractions in Da Lat, the church hides in a small pine forest of Krong Go 2 ethnic minority village, Don Duong district, Lam Dong.
2. The architecture of Ka Don church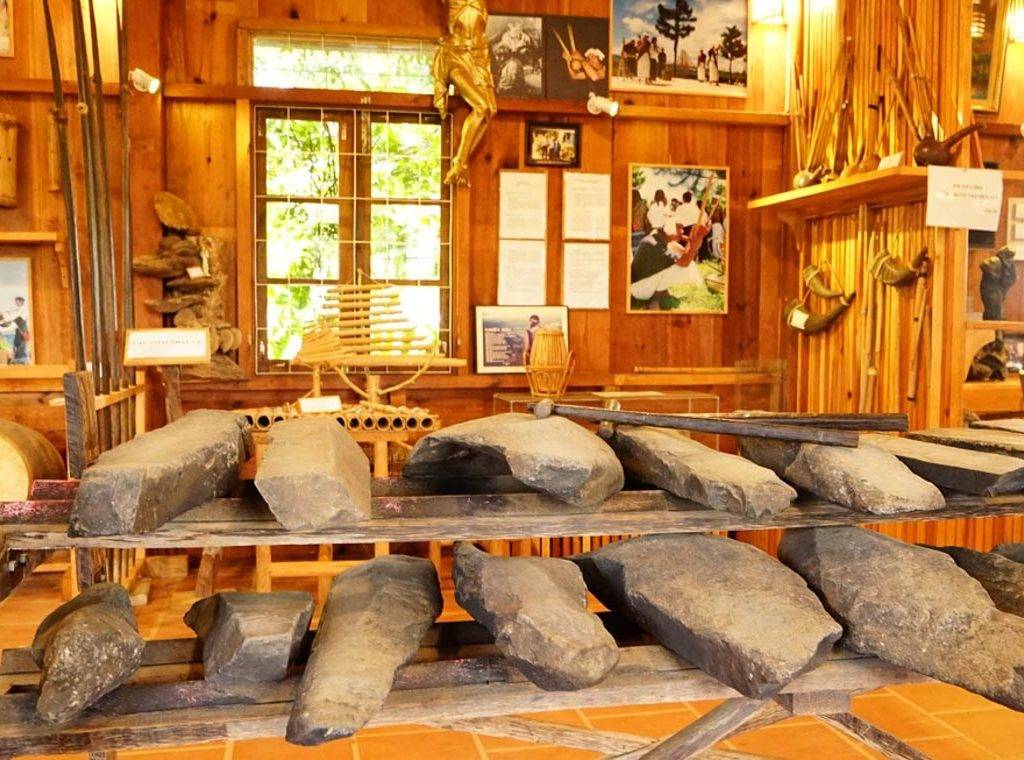 From Road No. 13 on Highway 27, going for about 7km, you will come to a small tree-lined path leading to the church. The church's figure appears in the cool pine forest like a completely open space without fences or solid iron gates.
The church was built according to the designed drawings. It was a master project of two Vietnamese architects, Vu Thi Thu Huong and Nguyen Tuan Dung. They studied at the Technical University of Berlin. And their work is based on the idea of ​​Priest Nguyen Duc Ngoc ruling the Ka Don area.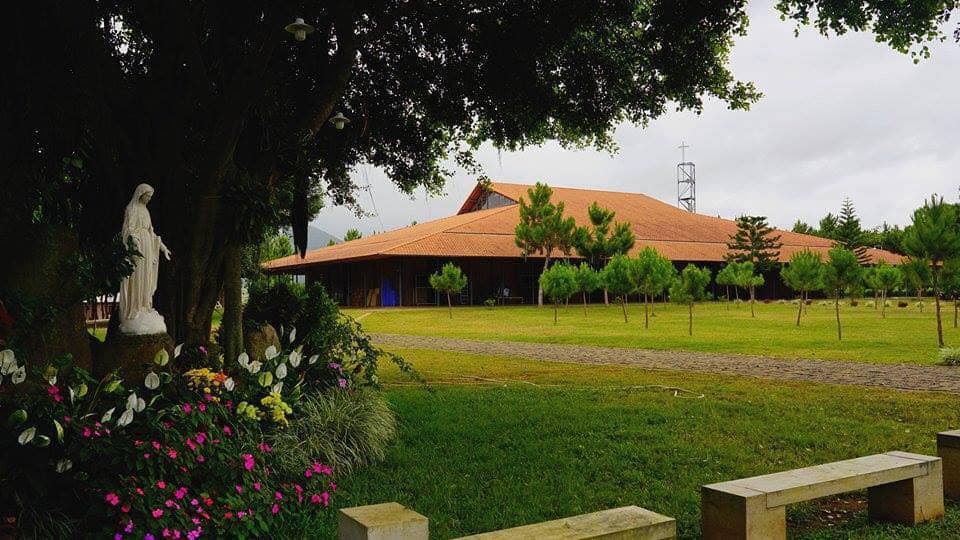 After four years of construction, in 2014, Ka Don church was finished with tiled roofs and walls, together with glass and wooden pine blocks. The Churu people in the village are happy when celebrating the Mass.
Now, they can hear the choir singing and the priest preaching in their own language in a warm space, which is full of light and harmony with natural scenery. The work was awarded the grand prize of International Holy Architecture 6th – 2016 in Italy.
3. Ka Don Church is a miniature Churu Museum
Coming here, you will learn more about the culture and people of many Churu generations through the collection of Father Ngoc and his colleagues during the years of ruling the parish. The church is no different from a miniature museum with many sets of artifacts of the wild, untouched life of the Churu people displayed in two compartments of the church campus.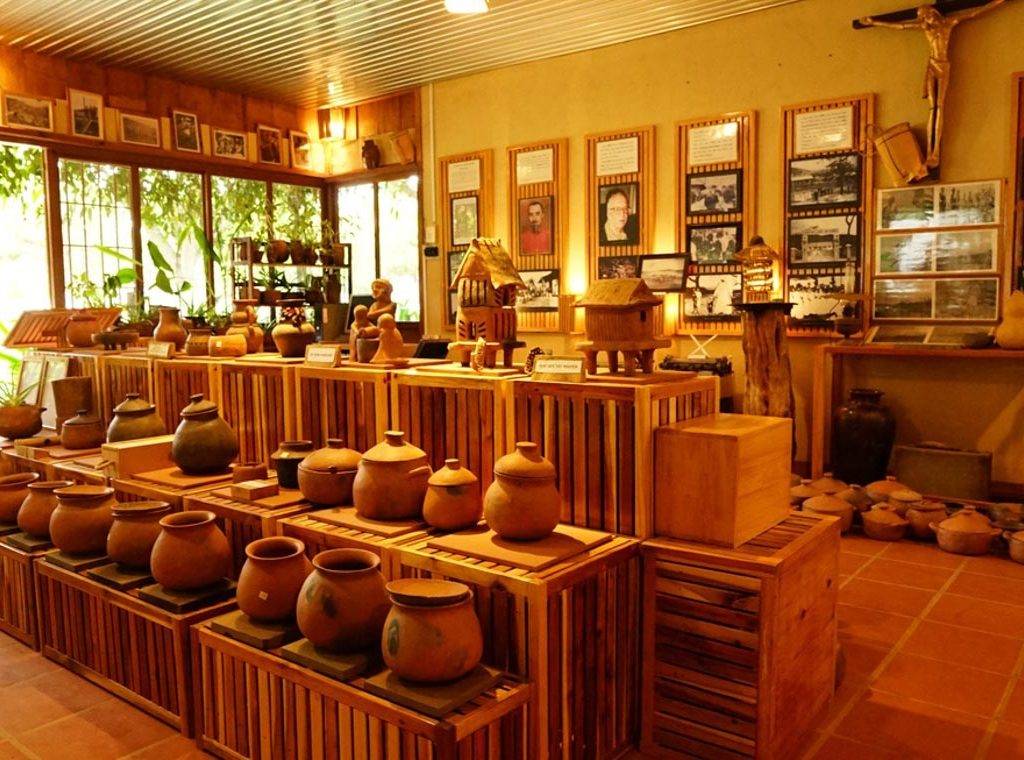 You can find almost everything belonging to the daily life of the Churu people. For example, the set of stone instruments, the T'rung, the Gong set to the defense and hunting weapons, the vases of wine, the typical cups of Central Highlands mountains.
There are objects now truly relics of history that no longer exist in the present life. Each item is not a soulless artifact but contains a lively, diverse and rich culture of the Central Highlands mountains.