THE ATTRACTIVE WATERFALL IN TAY NGUYEN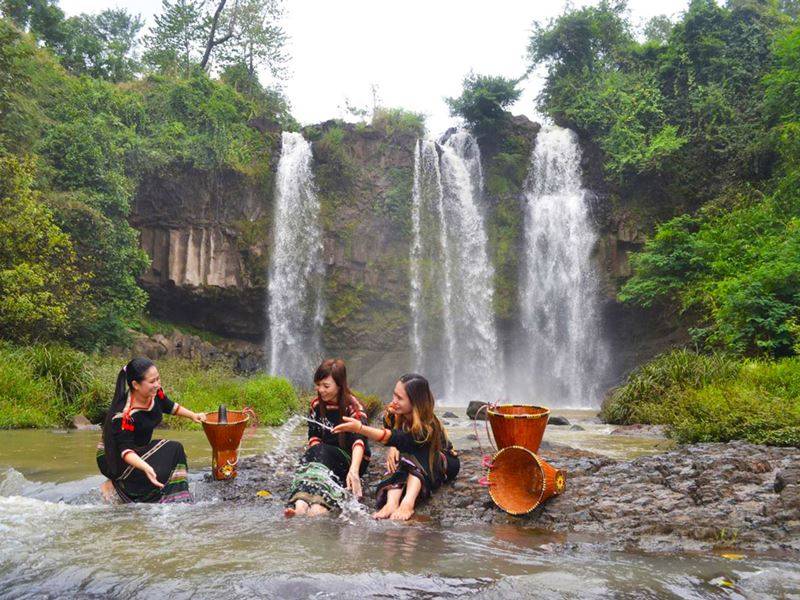 Recently, Lieng Nung Waterfall is a name that young people have mentioned continuously. And, with lush green space, charming scenery, the place attracts more and more tourists to visit.
Where is Lieng Nung Waterfall?
About 10 km from Gia Nghia town, Dak Nong province, Lieng Nung Waterfall, aka. Dieu Thanh Waterfall, stands on the stream of Dak Ninh. To get here, you have to go through a relatively steep, small, and hard road.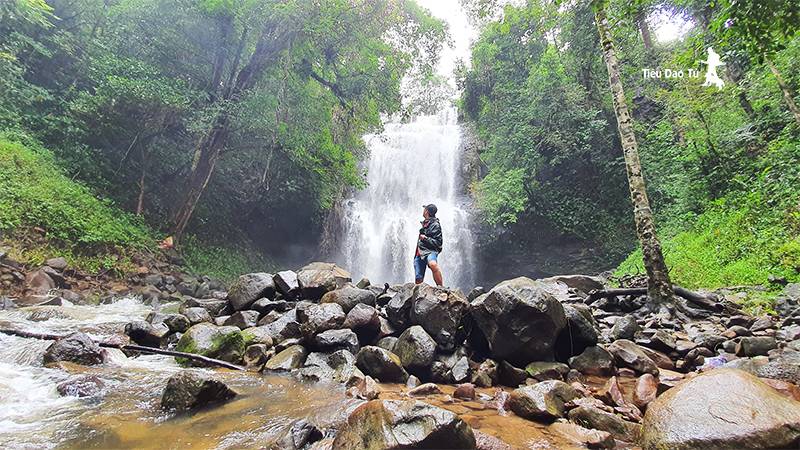 The special features of the waterfall
Lieng Nung Waterfall consists of three clusters, the largest of which is about 30 m high. From a distance, the waterfall appears impressively with the shape of a white strip stretching along the cliff. According to many people, after going through rugged roads, the majestic and beautiful images of the waterfall will make every difficulty worthy.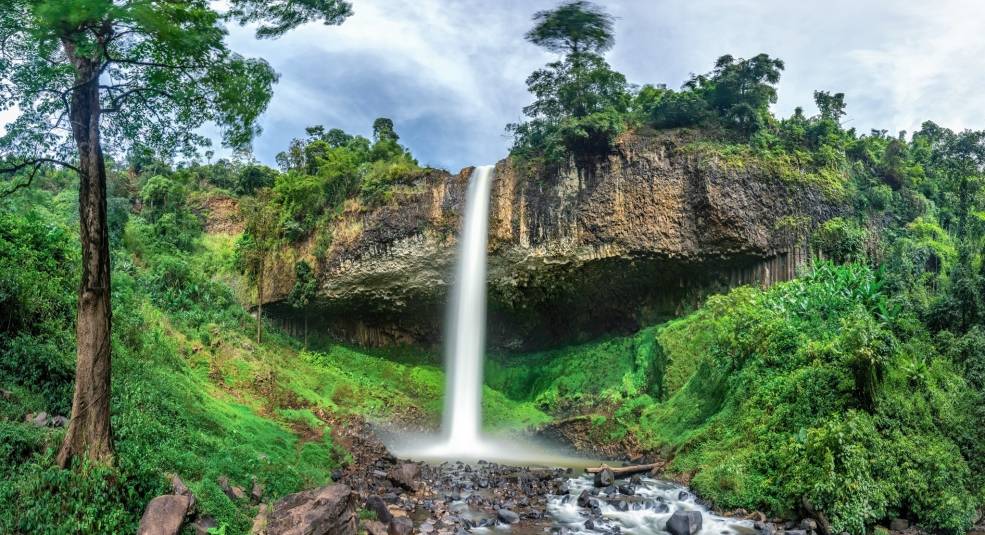 The unique feature of this waterfall is the folded-rock geological structure, formed by erupting volcanic lava in contact with water. The waterfall flows down from the high cliff, with a deep natural hollow to create each unique rock, mixed with the green of impressive moss.
The overwhelming scene of Lieng Nung appeared behind the groves of trees. Water droplets follow the air stream created by the waterfall, bringing a fresh and cool space.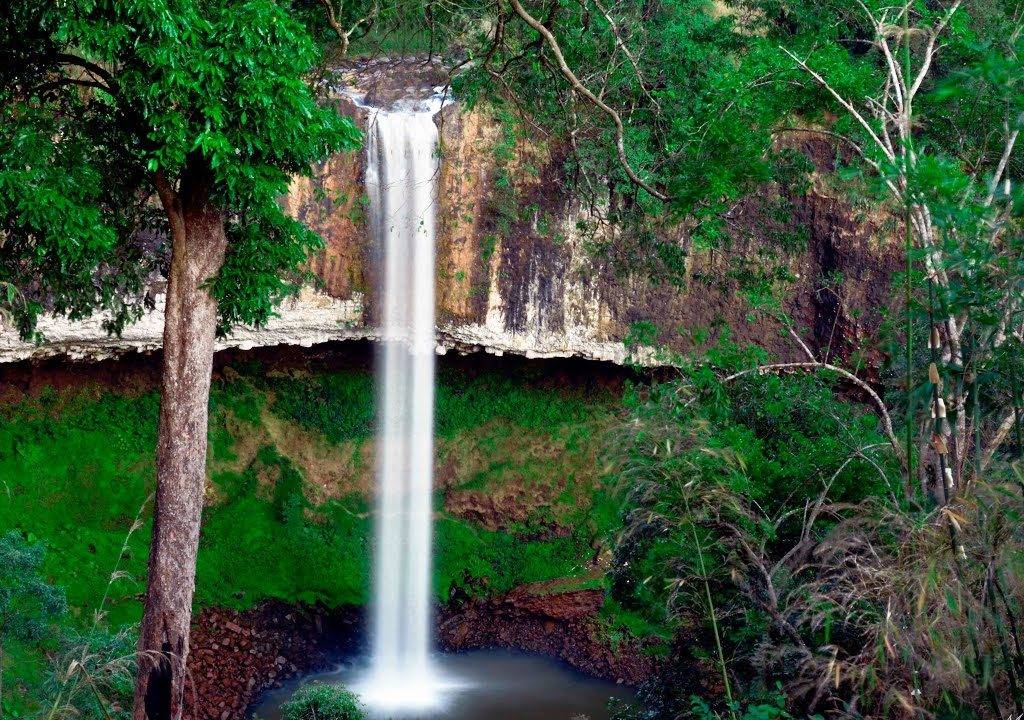 Coming here, visitors will feel clearly the sound of nature, and the mountains seem to lean in front of Lieng Nung. Besides, there is no other sound, only a piece of solo music, which is full of pride and vigor.
In the dry season, the water will be clear, and if lucky enough, you will see the rainbow. Meanwhile, in the rainy season, the waterfall flows strongly, and the water is turbid, so visitors should be careful. Moreover, around this area, there are M'nong and Ma ethnic villages with diverse customs and traditions for you to experience.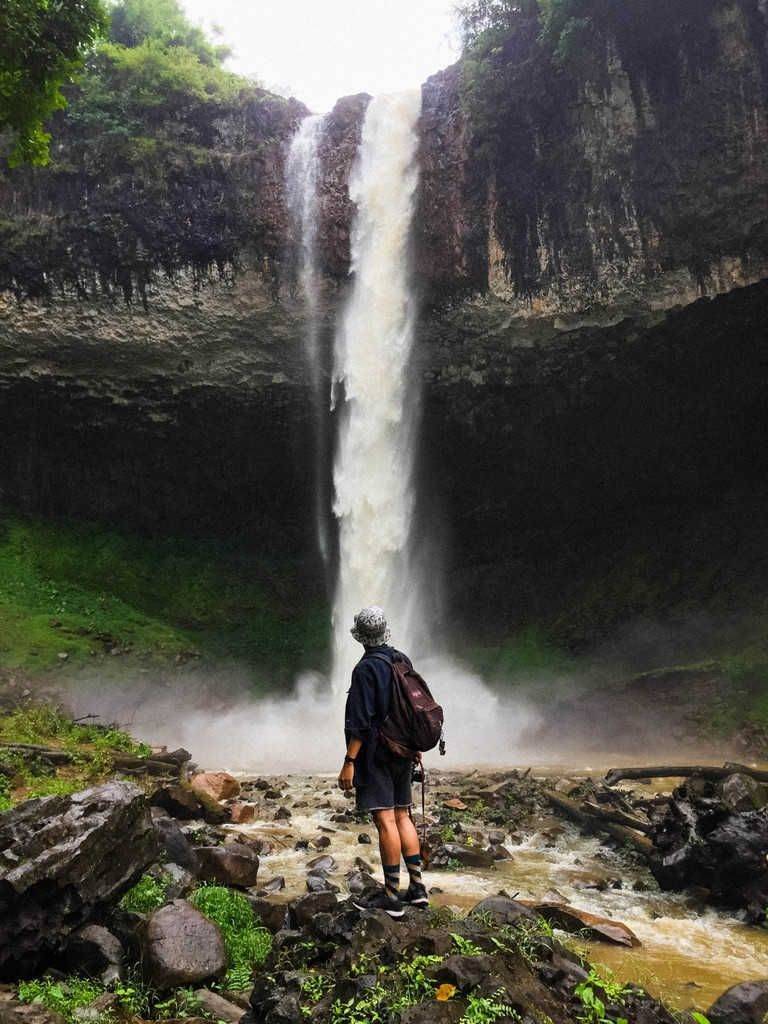 So, with the pristine and mysterious inherent, Lien Nung Waterfall gradually became popular. Because this place is entirely free to visit, you can freely take many unique and quality photos in every corner.