Ky Co – Little Maldives in Quy Nhon, Binh Dinh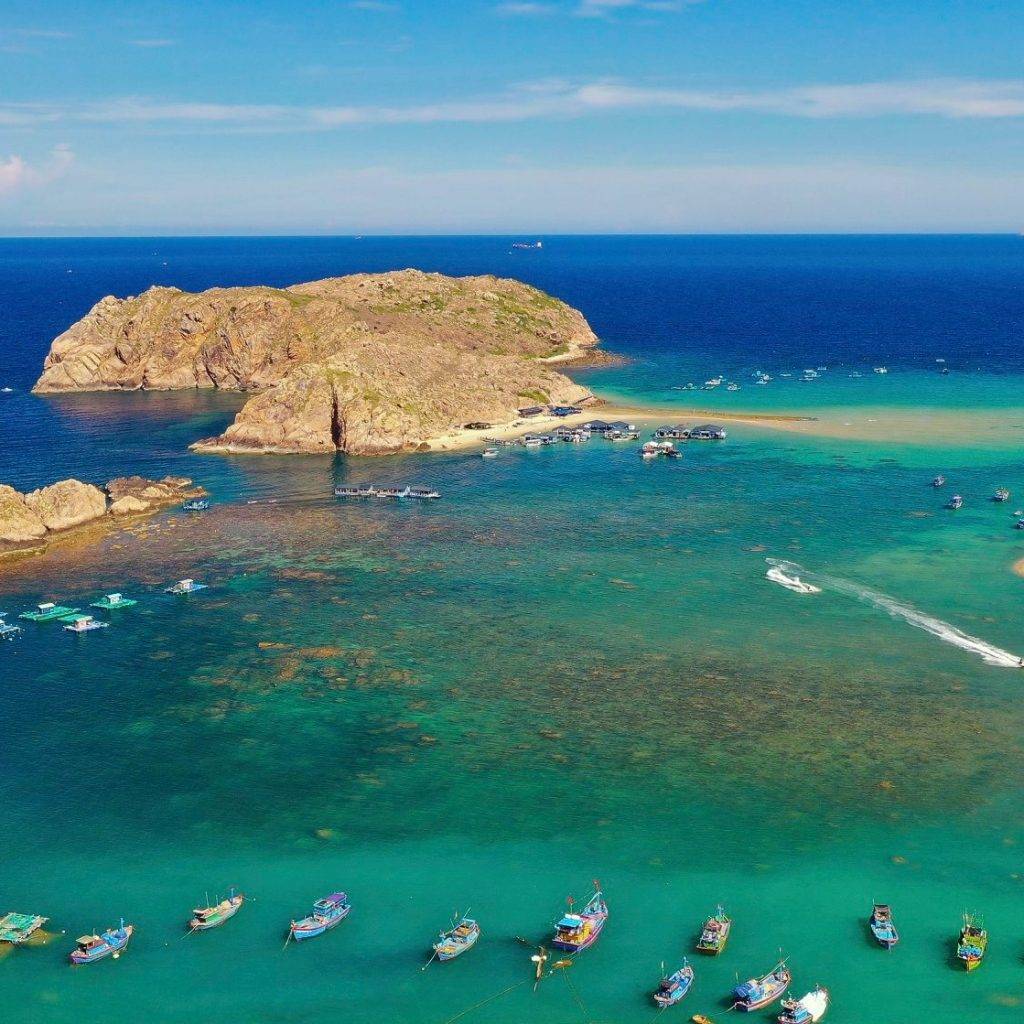 The Quy Nhon – Binh Dinh land is bestowed with countless attractive landscapes; of which we have to mention Ky Co beach – a beautiful island with smooth golden sand mixed with clear blue water, embracing towering rocks. Visitors will be overwhelmed by the wild, pure, and spectacular beauty that nature gives this place.
1. About Ky Co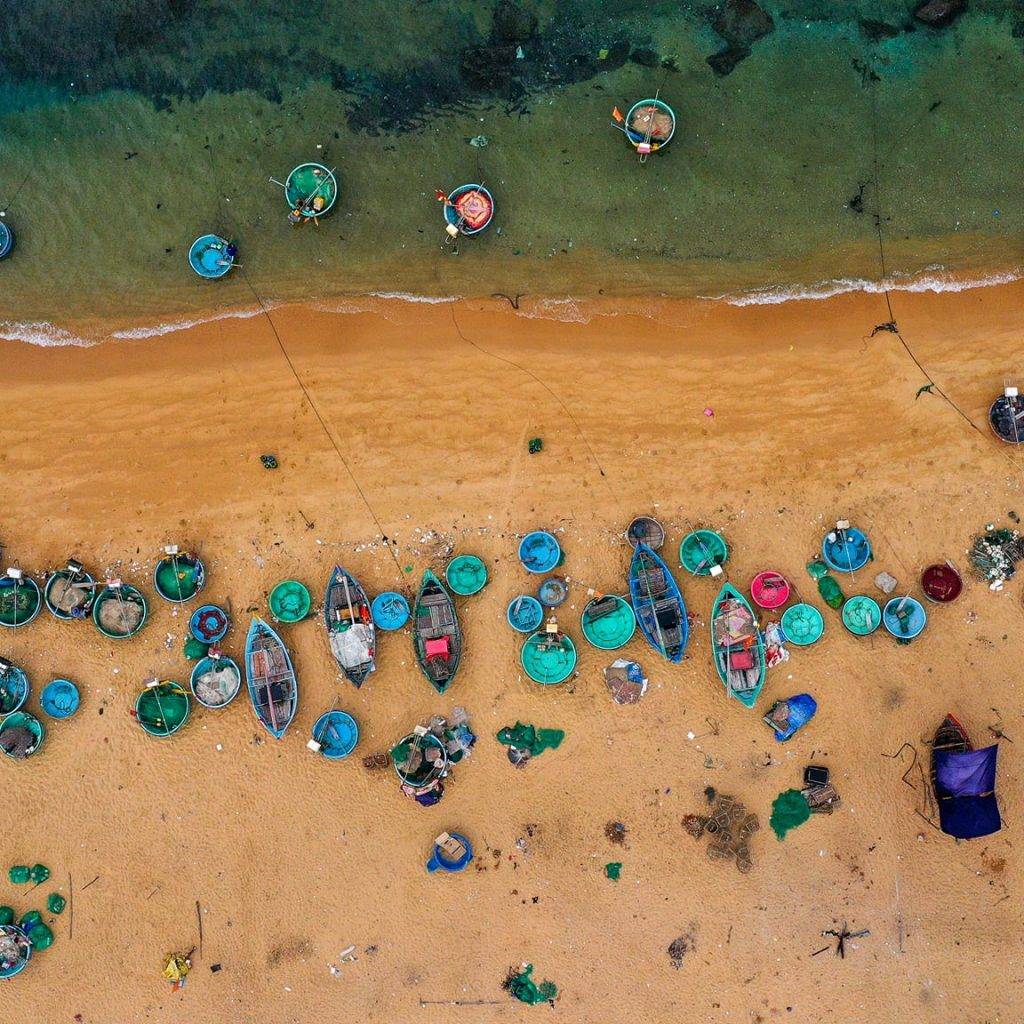 Ky Co, located in Ly Nhon island commune, 25 km offshore from Quy Nhon, is still an untouched tourist destination, without electricity and freshwater. One side of the island borders the sea, while three sides face hills and mountains. The island has caves, salt-water lakes, and even puddles on the mountain steps.
Standing from a distance, tourists can be overwhelmed by the majestic mountains of shady green trees bringing cool air and strong winds of bold sea-salty taste.
2. The ideal time to travel to Ky Co
The period from February to August, also in the summer, is the best time for all travel activities in Ky Co with the mild sun, no drizzling rain like spring. Especially, during this time, Quy Nhon beach is extremely blue and airy, making it easy to feel the full beauty of the coastal city.
3. How to move to Ky Co
– Airplane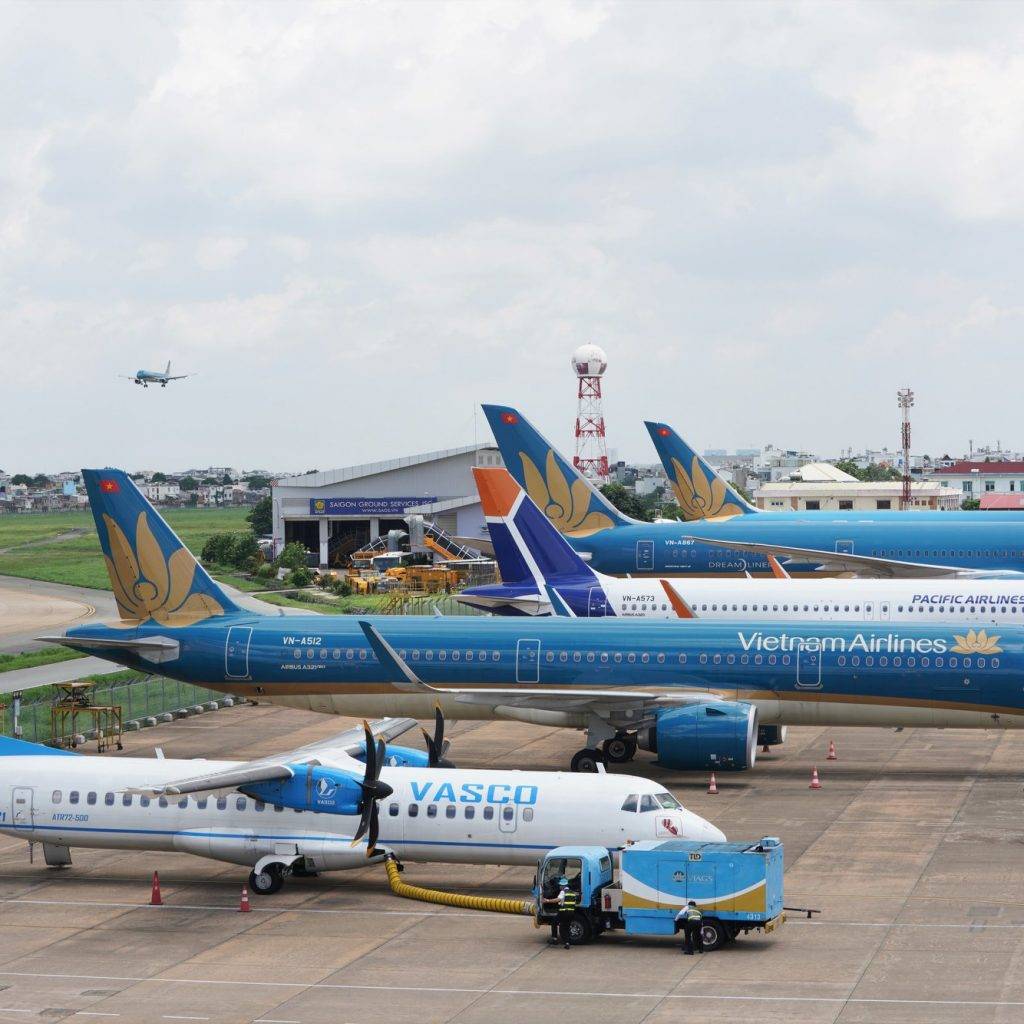 Quy Nhon is nearly 1000 km from Hanoi and 650 km from Saigon; therefore, the most time-saving means would be airplanes.
As one of the rare airports at the coastal cities, Phu Cat Airport, 30km from Quy Nhon, has been in use for a long time, meeting dozens of domestic and international long-distance flights. From Hanoi or Ho Chi Minh City, you can find airlines flying straight to Quy Nhon, such as Jetstar, Vietnam Airlines, Vietjet Air. Particularly with Vietnam Airlines, they feature one flight a day to Phu Cat Airport with the ticket price from 700.000 to 1.500.000 VND/ticket.
– Train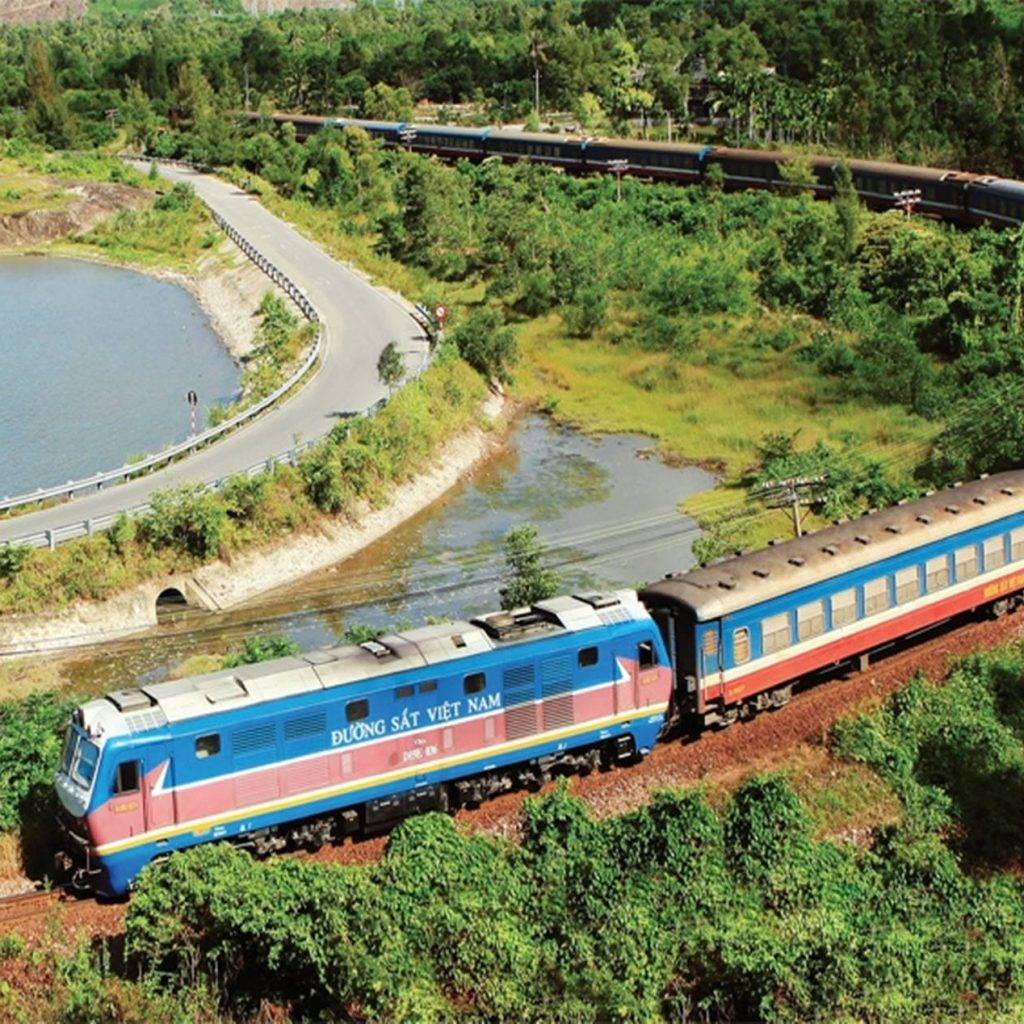 Binh Dinh is located on the North-South railway axis with a daily trip, so you can depart anytime you want. The train ticket costs from 400.000 to 700.000 VND/ ticket.
– Bus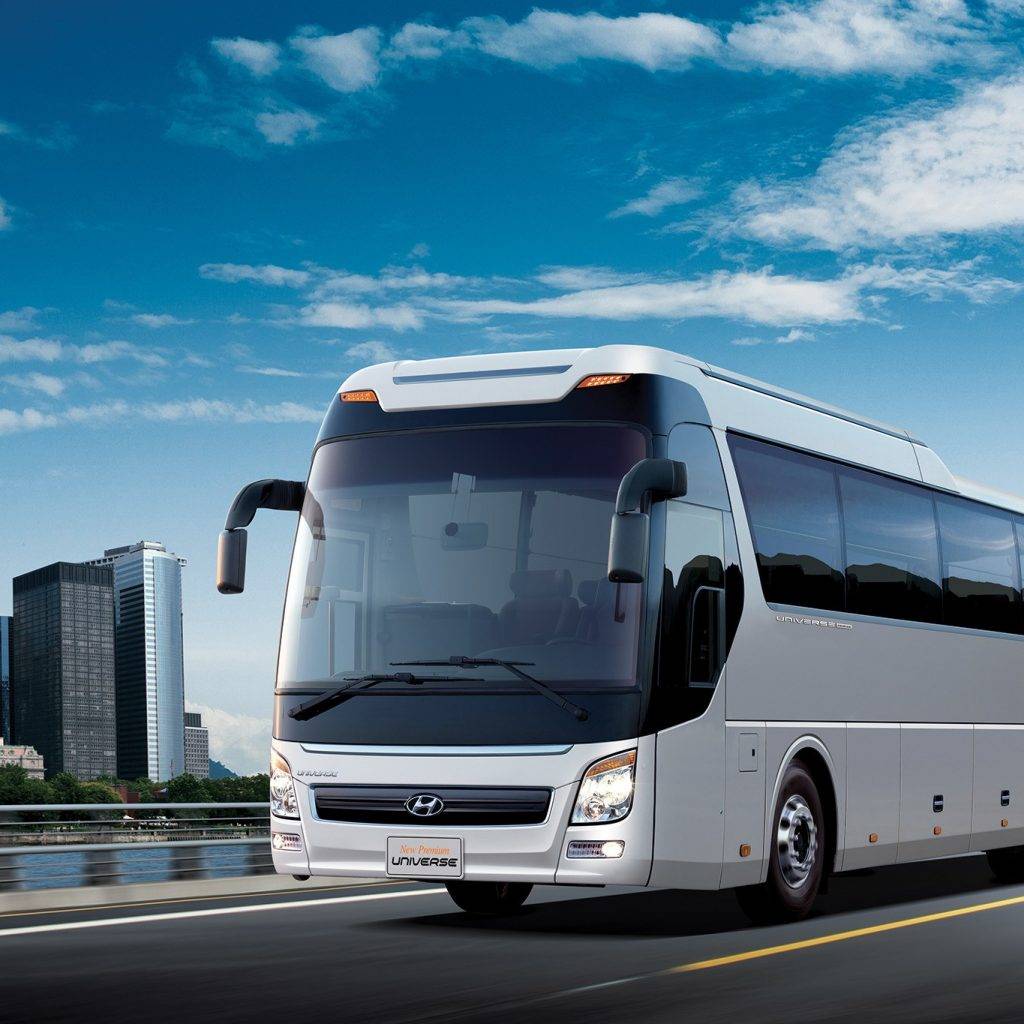 At bus stations in both Hanoi and Ho Chi Minh City, there will be routes to Quy Nhon and vice versa. The bus fare ranges from 250.000 to 1.000.000 VND/ticket.
Once you arrive in Quy Nhon, you can travel on your own by renting a motorbike, or if not confident in your ability to find locations, taxis can be a good alternative to visit Ky Co Eo Gio.
Here is the direction: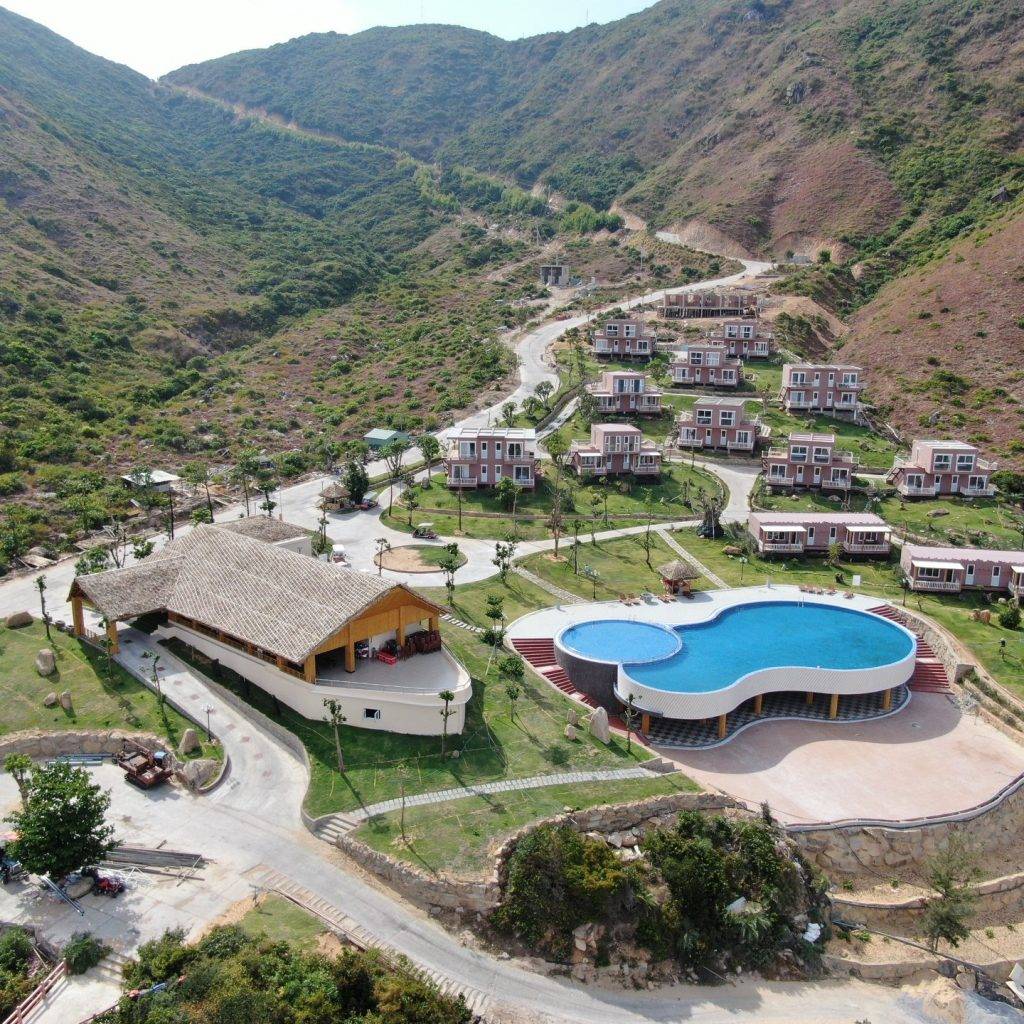 From Quy Nhon city, cross Thi Nai bridge to Phuong Mai peninsula, continue to go along Highway 19B, then turn to Nhon Ly island commune, cross the FLC resort to Nhon Ly island commune; There will be 2 ways for you to choose:
– Ride a motorbike across the mountain road to get to the island; however, the road is under construction so you need to be really firm and careful. The motorbike rental price is from 100.000-500.000 VND/day.
– Rent a canoe to Ky Co beach for about 20 minutes; Since canoes run quite quickly, you do not have to worry about seasickness. The canoe ticket price ranges from 360.000-390.000/person.
4. The wild beauty of Ky Co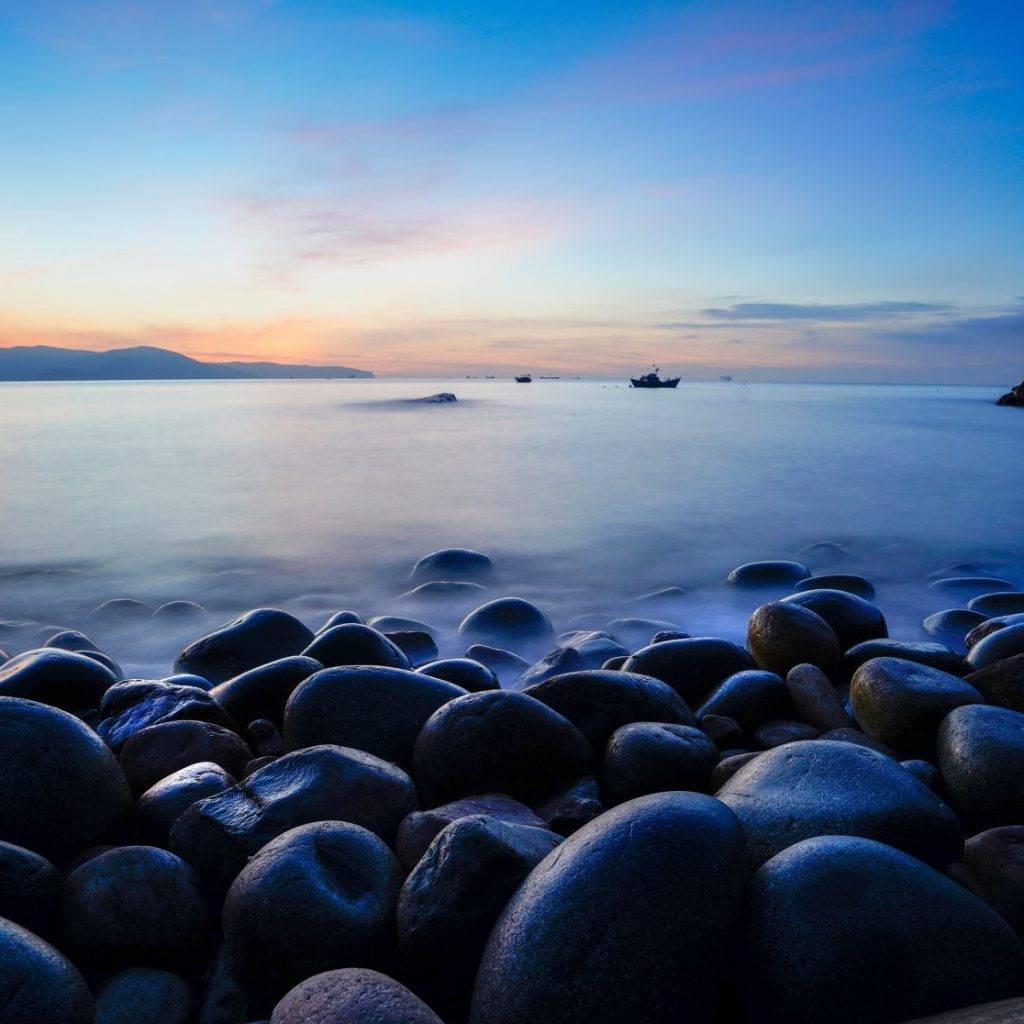 Ky Co is a pristine tourist destination that has not been professionally exploited; as a result, the service here is quite affordable. When in Eo Gio, you will effortlessly meet various families doing spontaneous tourism with boats or canoes ready to take tourists to Ky Co.
Once setting foot on the island, you immediately admire white sand stretching under the towering rock right in front of your eyes. The rocks of different shapes and sizes extend endlessly, together with the cliffs reaching out the sea, creating both majestic and poetic scenery.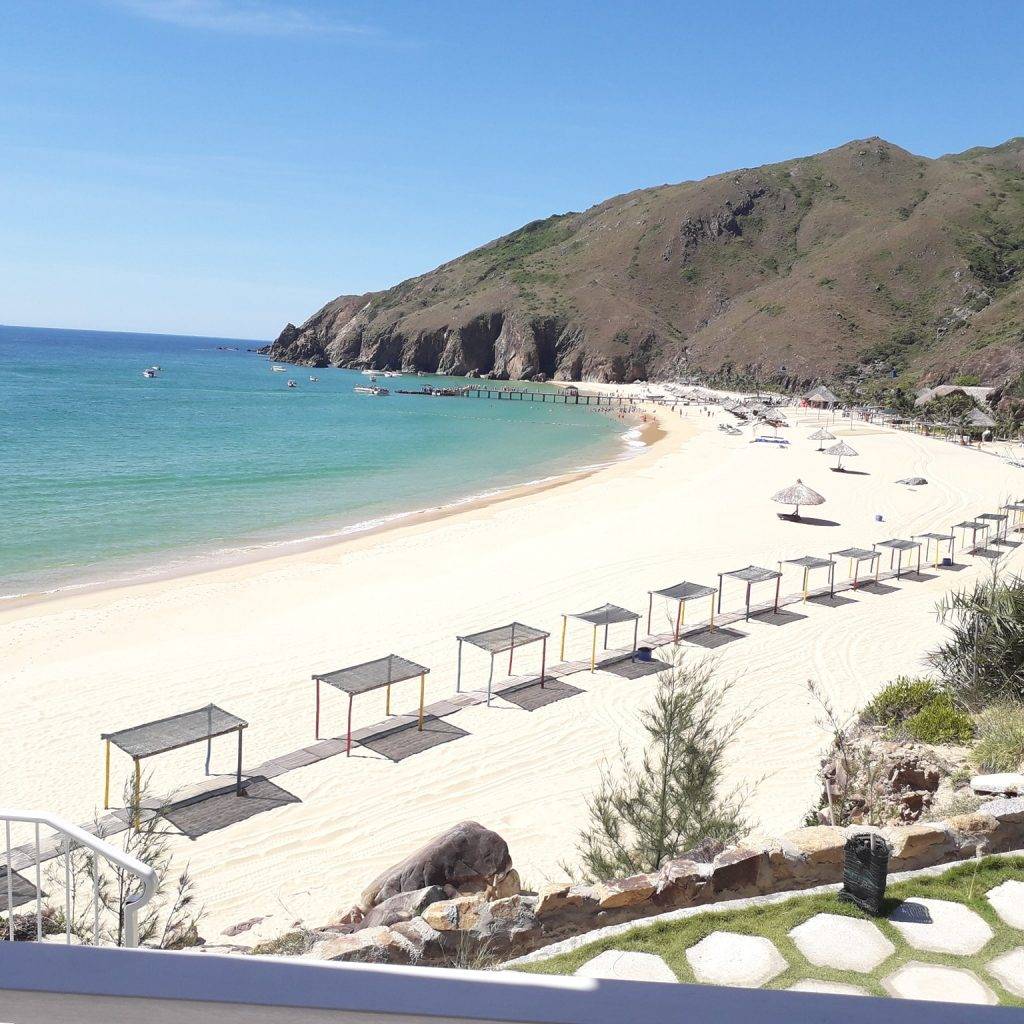 The seawater here has two distinct colors; near the shore is clear blue, visible to the bottom, while gradually away from the shore, the seawater looks like deep blue glamorous undulating silk. It's great to immerse yourself in cool water, play with waves, or soak in "natural lakes" created by seawater hitting concave cliffs.
Swimming in the cool seawater or lying on the sand and watching the charming scenery will give you the feel of embracing the whole nature in your arms. Nature explorers or photophiles should climb to the cliffs to have the perfect panorama view of the sea from above; Blue sea, white sand, and colorful rocks blend together into an exceedingly poetic scene.
5. Food in Ky Co
There are numerous rustic yet unique dishes in Ky Co that tourists cannot ignore, like grilled snails, grilled abalone, crabs, steamed squid, grilled urchin with scallion oil, etc. The cost including boat rides and enjoying seafood is only from 280.000 to 300.000 VND per person; that's very reasonable for a great experience!
What attracts tourists to Ky Co would be not only the beautiful wilderness of the coast but also good spontaneous tourism services with affordable prices. You and your family can enjoy swimming, playing with cool waves, while locals are preparing a party of fresh seafood, simply cooked but still retaining natural delicious taste, for your group.
6. Accommodation at Ky Co
With the growing demand for tourism, a series of picturesque and extremely cheap homestays also appear to offer visitors many choices of staying.
Here are a few reliable sites to refer to:
– Homestay Nhon Ly
A cozy and clean space; the homestay is designed in classic tones so if you're interested in a warm and private space, Nhon Ly is a place not to be missed.
Address: Ly Luong Hamlet, Nhon Ly Commune, Quy Nhon City
Phone: 0914352377
Price: only from 200.000 VND/room
– La Beach House
This place has cute and youthful bungalows with a sea view right in the fishing village of Nhon Ly Commune near Ky Co, Eo Gio.
Address: Bai Nom, Ly Hoa Hamlet, Nhon Ly Commune, Quy Nhon City
Phone: 0905370086
Price: only from 300.000 VND/room
– Moc Homestay
A great homestay with spacious space and super nice design, especially the glass floor plate looking straight down to the koi aquarium and Thai style garden campus.
Address: Ly Chanh Hamlet, Ly Hung Commune, Xuong Ly, Qui Nhon City
Phone: 0888 046 866
Price: from 500.000 VND/room
Ky Co – Quy Nhon gradually becomes a tremendously impressive tourist spot giving visitors the opportunity to experience and learn about the life of the people in the fishing village; not only that, but you can also enjoy fresh seafood dishes and immerse yourself in a peaceful sea area with few human footprints. Surely one thing, anyone who has ever visited Ky Co will always have a desire to return to this paradise island.