LAU PAGODA – THE FAIRYLAND IN AN GIANG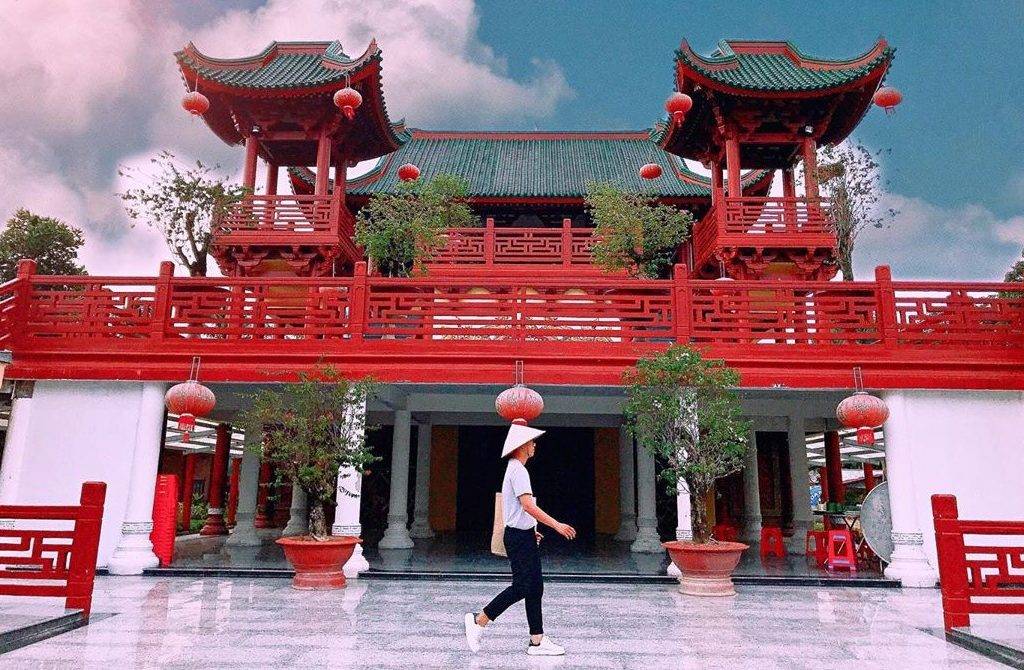 Lau Pagoda (also known as Phuoc Lam Pagoda) is located in Xuan Phu, Tinh Bien, An Giang. Completed in 2018, this place has become an attractive destination for visitors. The name "Lau Pagoda" comes from the extremely unusual superstructure in An Giang.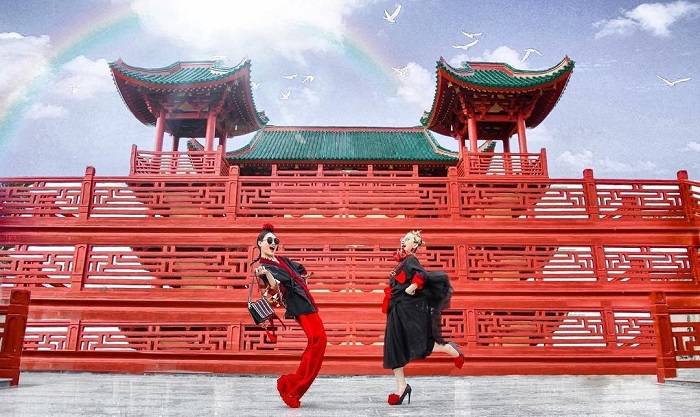 With the eye-catching red tone, along with the tile roof and balcony, at first glance, you will think this is a Japanese temple. All walls, staircases, or any corner on a high tiled roof are red. This makes people admire the pagoda for so long before setting foot inside.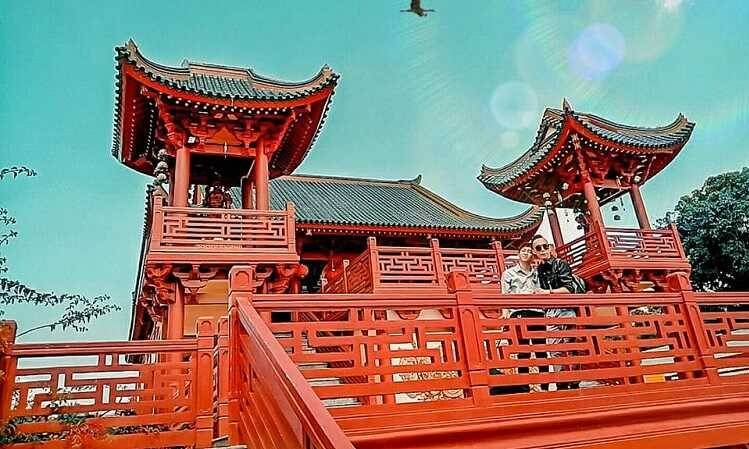 In addition to extraordinary architecture, the pagoda also has a campus filled with well-cared-for trees and flowers. You can encounter native flowers, such as paper flowers, cockscomb, marigold, chrysanthemum, and even lotus, creating extremely magnificent scenery.
Because it is a solemn place, when entering the pagoda to worship, go sightseeing, or take photos, you should dress politely and also avoid short or revealing clothes. Besides, try to keeping the area clean and not causing noise to affect the pure place.