Putaleng – Another challenging Vietnam peak for trekkers
Situated about 20km northeast of Lai Chau city, Putaleng, with an altitude of 3049m, is considered as the third roof of Indochina just after Fansipan and Pusilung. Due to its harsh yet magnificent conquering road, the mountain attracts hundreds of brave trekkers every year.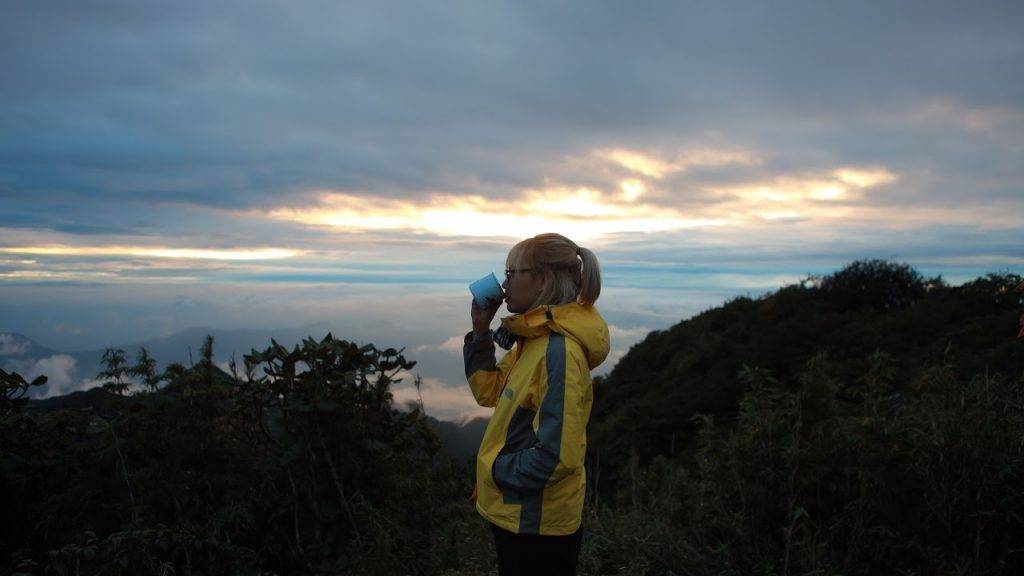 Unlike Fansipan where the cable car system has been developed as well as support services are available for climbing, Putaleng is still truly a primeval forest with a system of rich and diverse flora and fauna, especially popular ancient azalea trees blooming on the green background of moss.
On the way down to the foot of the mountain, tourists can reach Ta Leng village – the home to the H'Mong and the Dao people who are famous for forging, making colorful costumes, and traditional herbal baths.
I. About Putaleng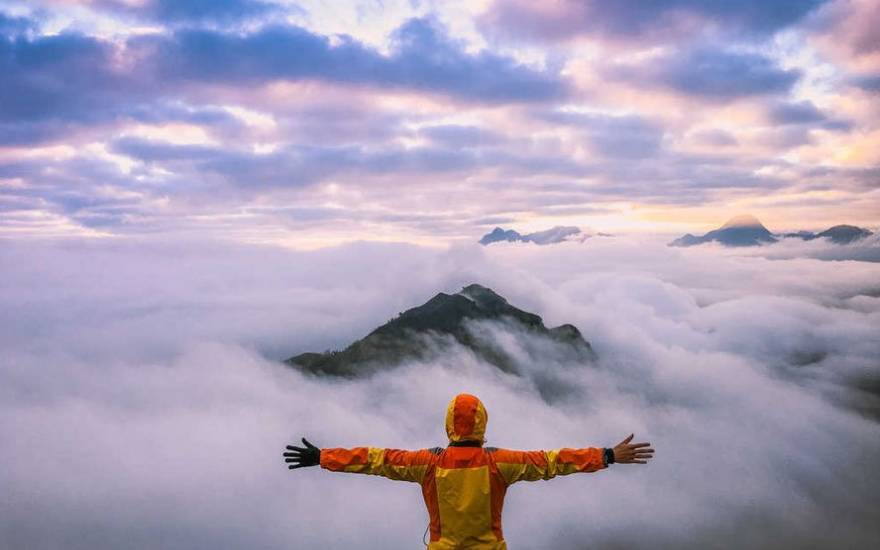 As one of the mountains in the Hoang Lien Son range, Putaleng is located just northwest of Mount Fansipan, in Ta Leng commune, Phong Tho district, Lai Chau province.
Putaleng features a mixed topography, mostly slippery and steep trans-forest terrain (steeper than Pha Luong's terrain), which requires trekkers to cling to tree roots and trunks to climb. Thus, rushing to conquer Putaleng is definitely a no-no; the process of climbing to the top and down usually takes about 3-4 days, or 5-6 days if you take much rest.
To have a Putaleng trek, you indeed need permission from the local management. An ideal journey to Putaleng often takes place in 2 phases; the first part is starting from the foot of the mountain to a height of about 1500-2000m, and the other is conquering the remaining road and continuing to repeat the journey from the top-down, back to the departure.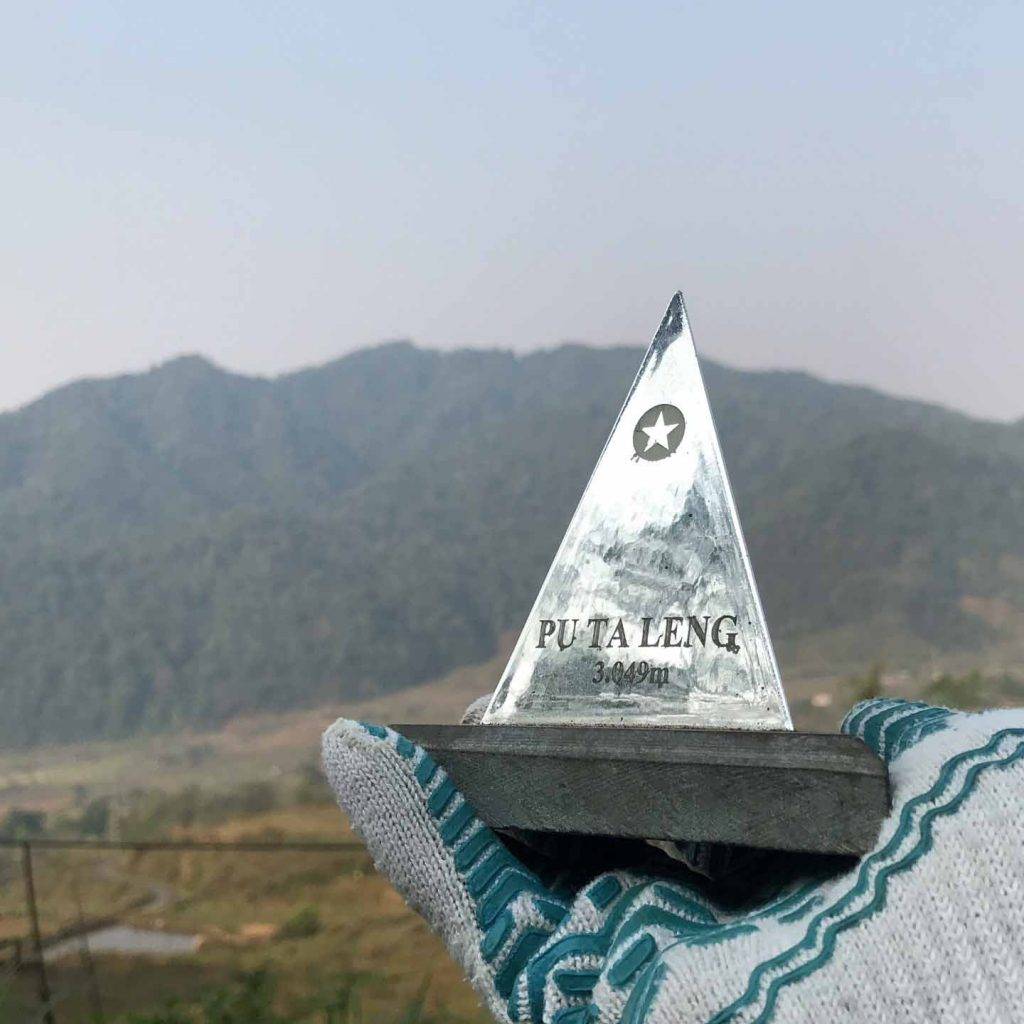 At the first 700-1000m, the road is not too dangerous, with a few turns and jagged edges of the cliff, however, dense forest trees block most of the path. Besides, thousand-year-old big trees rooted out of the ground are also considered one of the significant obstacles consuming more time and energy.
From a height of 1500m or more, azaleas are blooming all over the sky of Putaleng, creating a majestic picture of the mountains and forests. From here, we can see Bach Moc Luong Tu and Phu Xi Lung peaks – two other mountains of Hoang Lien Son range.
Why should we hire a porter when conquering Putaleng?
Porters are the natives intimately familiar with the topography and climatic conditions, and also in very good health. The porters will be responsible for guiding the way, carrying the group's common belongings, cooking, and assisting you during the trekking. They are friendly and easy to get along with, although not everyone is good at communicating in the official language (Vietnamese).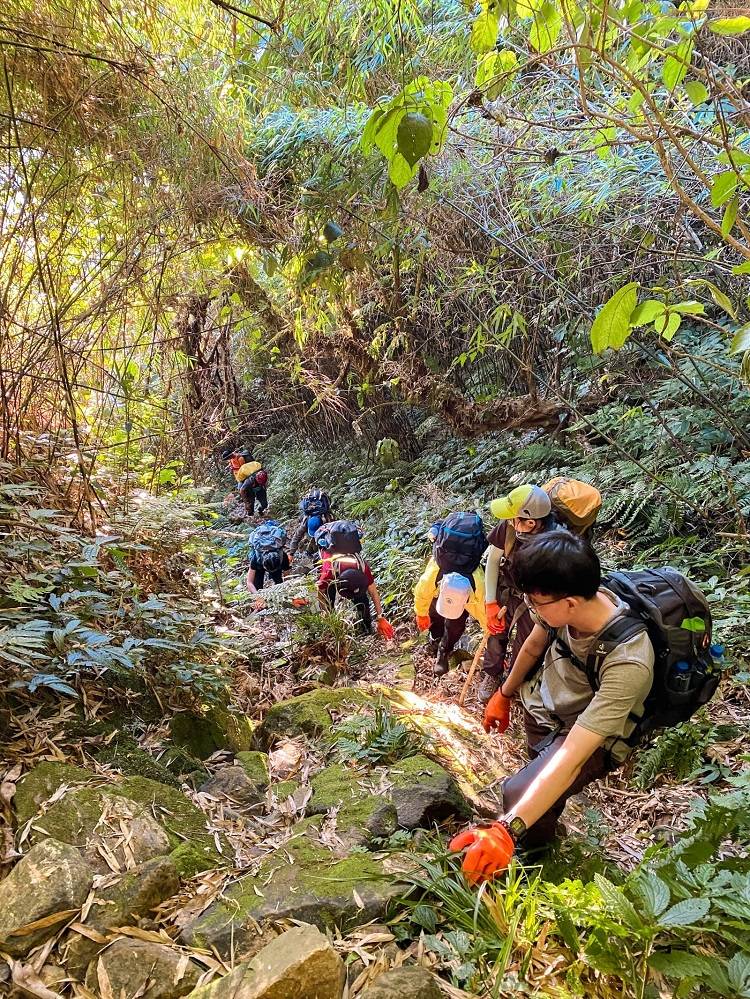 There are usually about 3 porters in a group, so tourists only have to bring a 10-liter backpack to bring the necessary items, such as drinking water, raincoats, gloves, snacks, etc. The porters do such genuine work to support their families; they also have interesting stories about their lifestyle and traditional customs.
Show respect to them and if you are satisfied with the services, do not hesitate to give a little tip to assist them in their difficult mountainous life.
II. When to visit Putaleng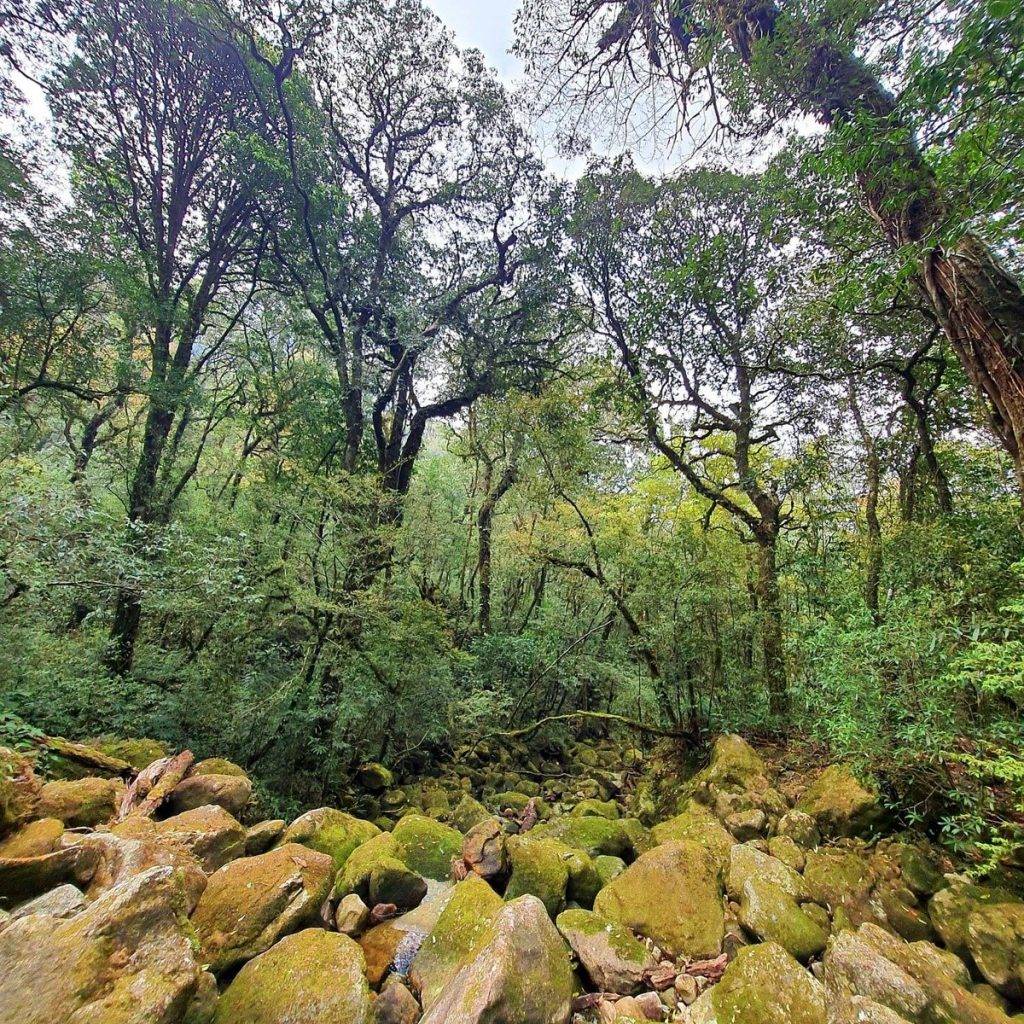 The right time to go climbing Putaleng is in dry, sunny seasons, especially in May every year, which is also the time of beautiful azaleas. Try to avoid moving on rainy days or 1-2 days after rain as the road will be extremely slippery.
The average temperature in the early morning and at night is 10-15°C; during the trekking, it will be around 15-22°C, while in winter, it will be at least 3-4 degrees lower than usual.
III. How to move to Putaleng
1. Hanoi to Lai Chau
Lai Chau city is quite far from Hanoi, around 500 km, but you still can get here by motorbike or bus.
Motorbike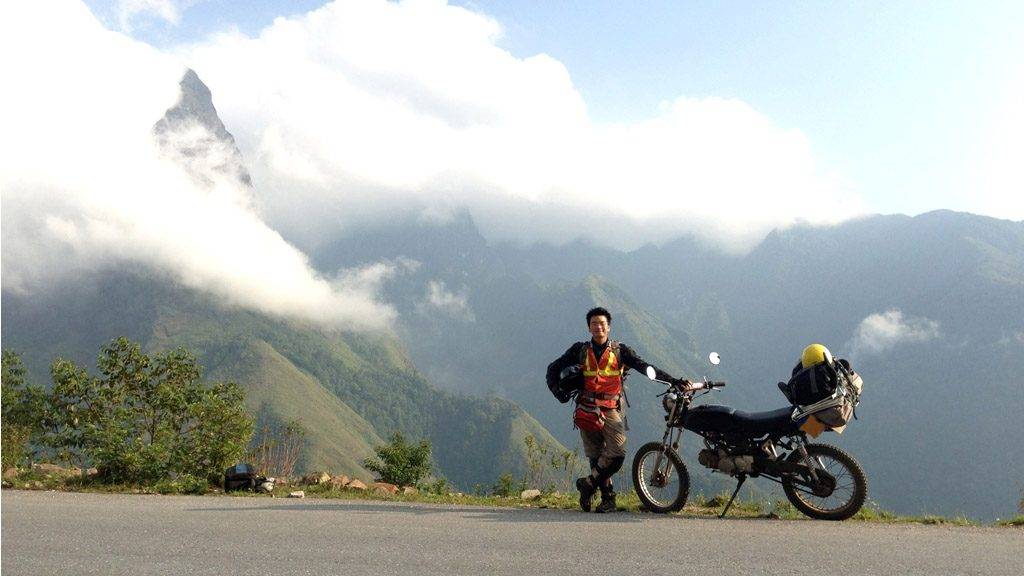 Motorbikes are perfect for those who like comfortably riding on roads admiring great scenery. Still, a long-distance will make you exhausted and tired. Therefore, the advice for you is to choose to travel by bus.
Bus/Coach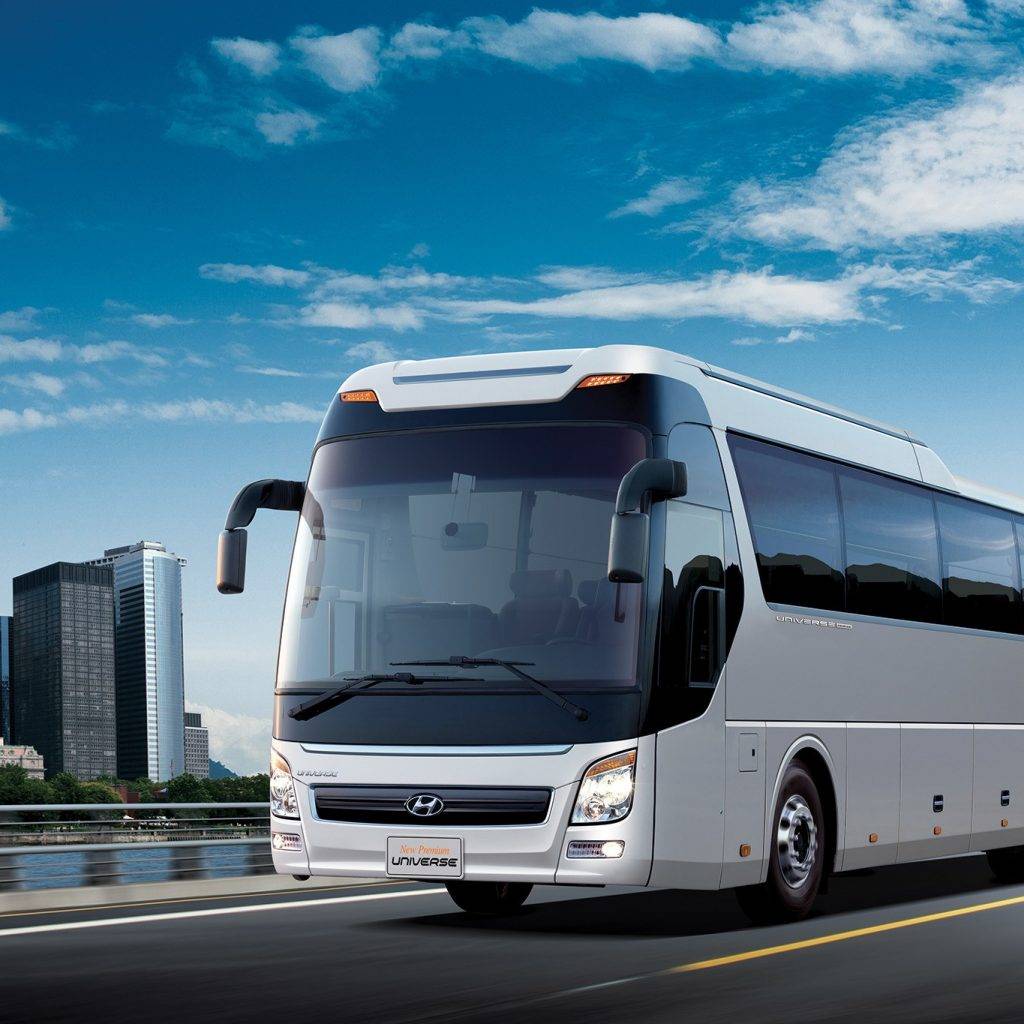 You can pick up the sleeping bus tickets from My Dinh bus station at some reputable company, like Hoang Anh, Hai Van, etc. Then, after arriving in Lai Chau, you should rent a motorbike or take a taxi to the foot of Pu Ta Leng mountain. Find a porter there and start a trekking journey.
2. Lai Chau to Putaleng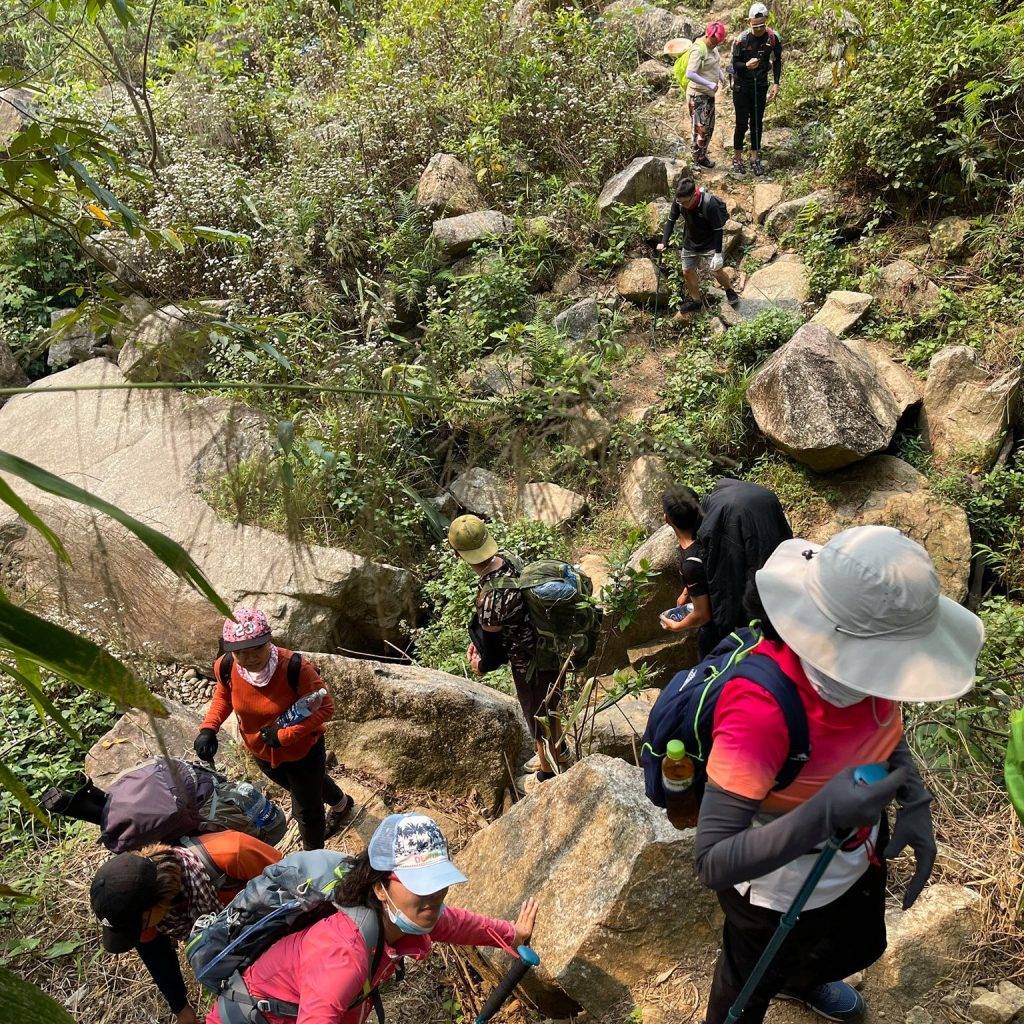 The distance from Lai Chau to Putaleng is only 5-7 km, and there are two paths to conquering this mountain:
– Depart from Pho village, Ho Thau commune, Tam Duong district (2 days and 1 night).
– Depart from Ta Leng commune, Tam Duong district (3 days 2 nights).
According to the experienced Putaleng trekkers, it's better to choose the second to fully enjoy the beauty of the towering Putaleng mountain, as well as the rustic Ta Leng village.
From the city center of Lai Chau, you find the way out to HW4D. Then, going along the highway to the North to reach Ta Leng Commune, Tam Duong District. At this point, you ask residents for detailed directions to Mount Putaleng.
IV. Notes for a Putaleng trekking tour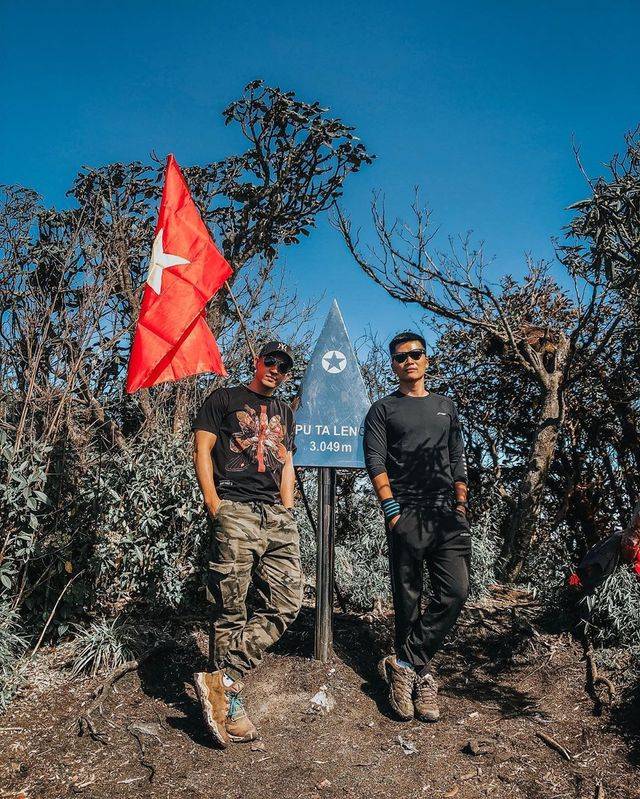 – A month before climbing Putaleng, you should take the time to practice climbing techniques or postures to enhance your health since conquering Putaleng will take a lot of effort. In particular, if you have never gone trekking, you should not choose Putaleng as a stopover.
– Don't forget to check the weather forecast in advance to avoid rainy days.
– On the way to the resting area, there are streams and waterways, so you just need to bring enough water along the road.
– Prepare proper clothes (warm, comfortable, quickly-absorb sweat) enough for at least 3 days 2 nights.
– Bring durable and waterproof trekking sneakers with a good grip on the sole.
– Other personal belongings: ID, camera, medicine, mosquito repellent, sunglasses, hat, flashlight, backup charger, etc.