SA SUNG PORRIDGE – A STRANGE SPECIALTY IN SAIGON
Sa Sung (peanut worm) are valuable seafood, abundant in silty sandy beaches from the North to the South, such as Van Don (Quang Ninh), Nha Trang (Khanh Hoa), Con Dao (Ba Ria – Vung Tau), Ben Tre and Bac Lieu, etc. Sa Sung porridge is a specialty in the waters of Vietnam.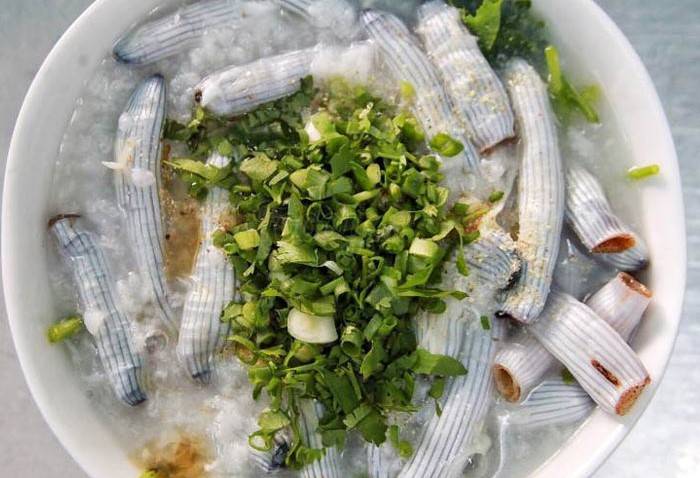 The Sa Sung porridge is a common name in Saigon restaurants. In addition, there are many different names, such as sea worms, sandworms, chopped potatoes, sea worms, ginseng, bi bi, shovel-headed worm, etc.
Instead of stewing like ribs porridge, this dish will be cooked separately between the porridge and ingredients. Therefore, the cooked Sa Sung is not chewy but still retains the crunchiness. The porridge is not fishy but has a naturally sweet taste from Sa Sùn. Each porridge shop has a secret to taste different spices, but each ensures a sweet and fleshy taste.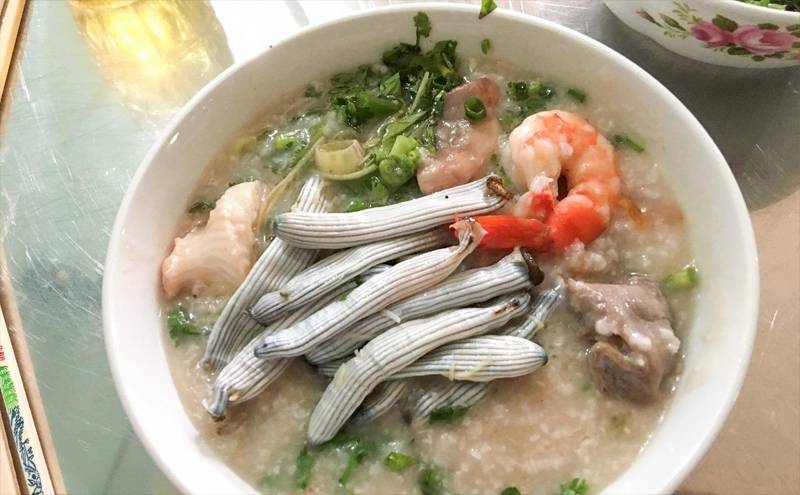 Side dishes with this porridge include blanched crown daisy and sliced ​​ginger. Vegetables both create aroma and balance the cooling and warming of the dish, then it is extremely good for health.
Currently, Saigon has two long-standing Sa Sung porridge shops that are popular with locals, Tu Ky (Tan Binh district) and Tieu Porridge in Trinh Dinh Trong alley (Tan Phu district).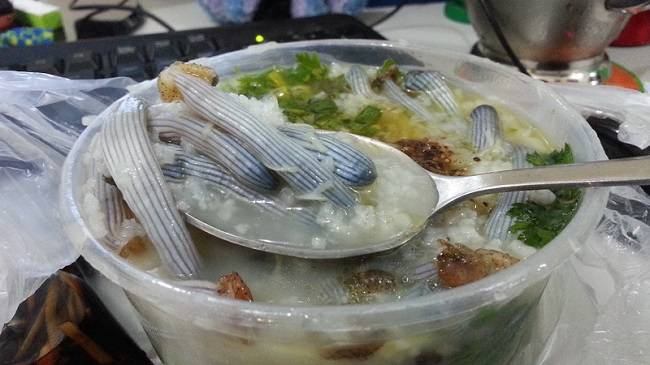 Guests can order a bowl of porridge with 15-20 Sa Sung at Tieu Porridge. Or, they can choose the special bowl of 7 – 10 ones with other ingredients, such as fish, shrimp, meat, liver, kidney, stomach, etc., for about 55,000 – 65,000 VND/ a bowl of mixed porridge (about 2.5-3 US dollars / 275-325 yen).