THE OVER 30-YEAR-OLD FISH SALAD SHOP
Hidden in alley 132 (132/6 Vuon Chuoi, Ward 4, District 3, Ho Chi Minh City), May Bon Phuong is a familiar restaurant of the residents here. This fish salad shop is over 30 years old and has gone through three generation.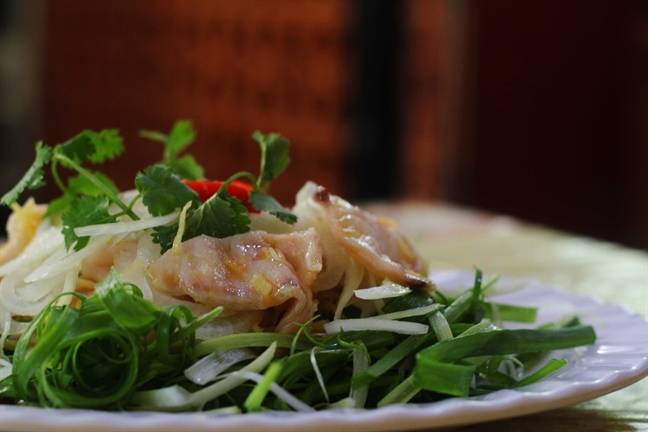 With the large, airy space, rich menu, and stable processing style, the restaurant is an ideal meeting place for intimate meetings or family meals. In particular, the most favorable dish of May Bon Phuong diners here is the fish salad.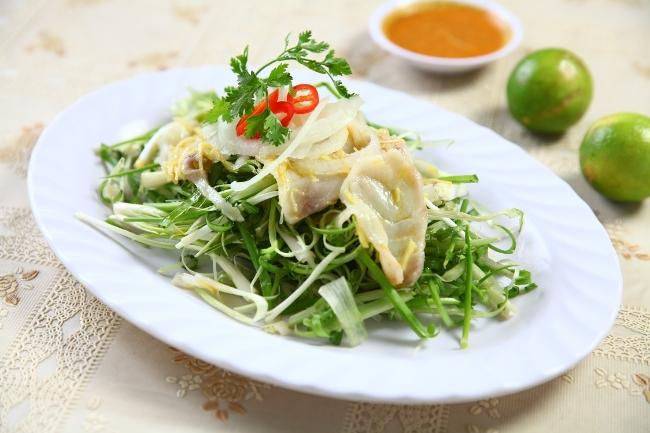 You might be familiar with some top popular Vietnamese fish salad, such as herring, mackerel, and sillaginidae salads. However, it will be a surprise for you to know that the fish salad at the restaurant is cobia – the fish that people rarely serve raw.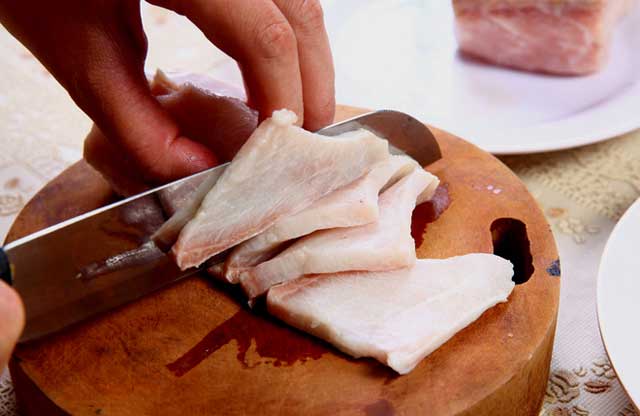 The chef will slide fresh cobia into thin pieces, then soak in lemon juice and some other spices. The soaking time is quite long (from 5-6 hours), so when preparing for guests, the fish is almost cooked. Then, they will add sweet and sour onions, as well as green onions to counteract the taste and make the dish more delicious. They serve the fish salad with a dipping sauce made from spicy and slightly sour mustard.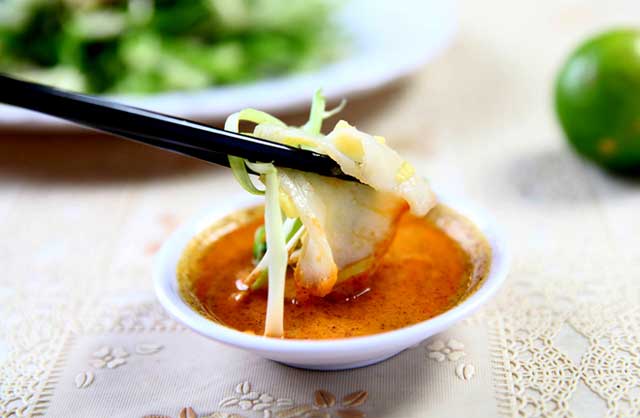 The fish salad has a purely refreshing taste, combined with the spicy from onion, strange mustard sauce. In addition to the fish salad, the restaurant also has some markable dishes like pork tongue with pate sauce, crab vermicelli soup, grilled chicken with fermented tofu. The fish salad shop is open from 11:00-22:00 daily. The price is from 55,000 VND (about 2.5 US dollars/ 275 yen).