THE BUBBLE HOTEL IN DALAT WITH THE BEAUTIFUL VIEW LIKE IN BALI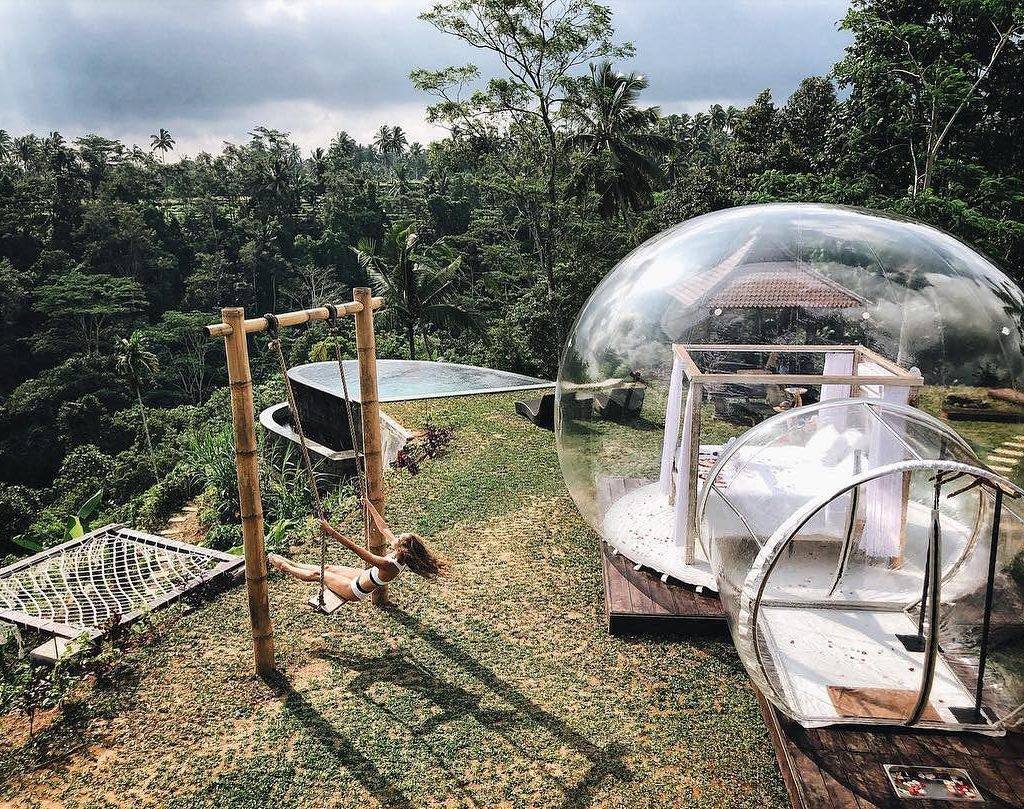 The whole building is surrounded by natural gardens just like in fairy tales. Each bubble hotel room is built in a pristine land covered with green trees. One room is for 2 – 3 people, which is extremely suitable for couples who are on a honeymoon vacation. Inside a room are a soft rubber bed and a few simple items.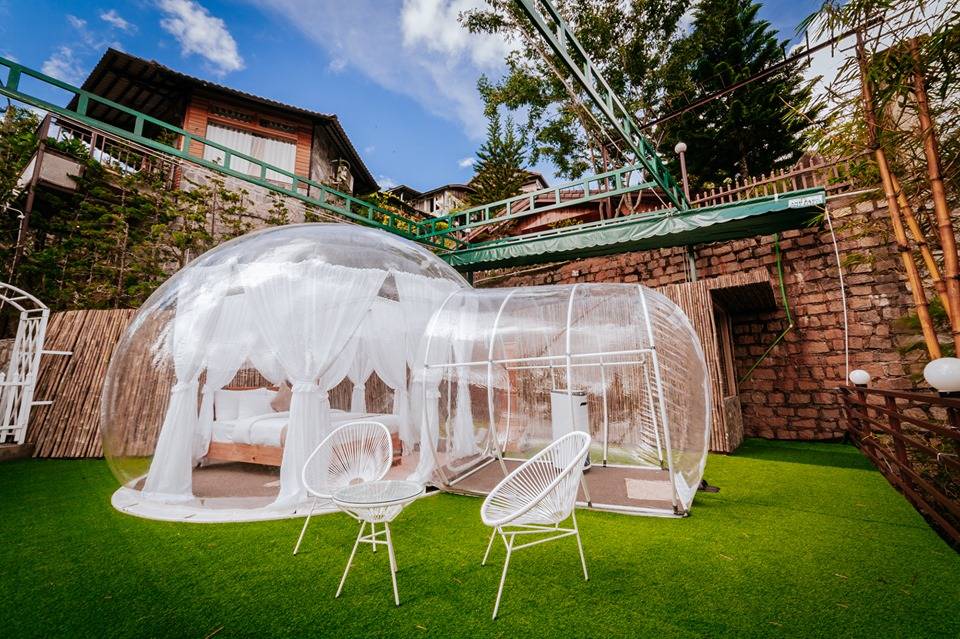 Around the room are white curtains to ensure your privacy. Each bathroom is also a "mysterious" space among the foliage. Such a unique resort!
From now on, you don't need to go to Bali to see the bubble hotel, because, in Dalat, there is a transparent bubble hotel for you now. This lovely Bubble Hotel is located in Dalat Zen Valley – a popular resort in the city.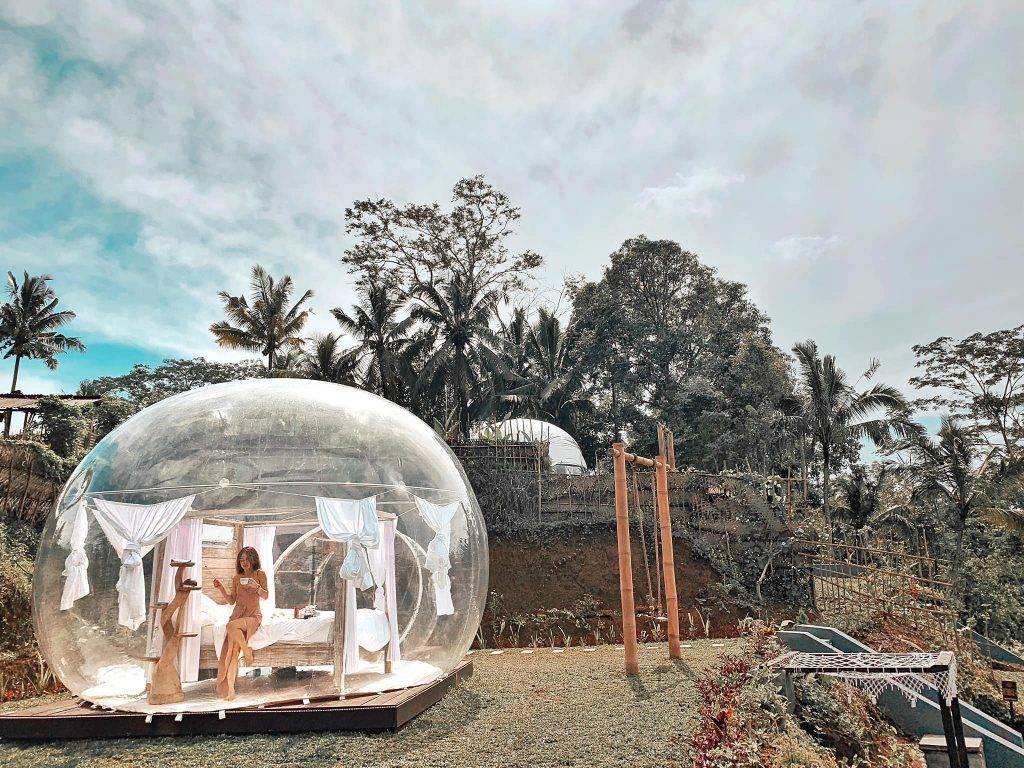 Coming here, you will enjoy a unique vacation in a giant bubble hotel room with full amenities like conventional hotels such as bathroom ( with both bath and shower), toilets, closet, etc.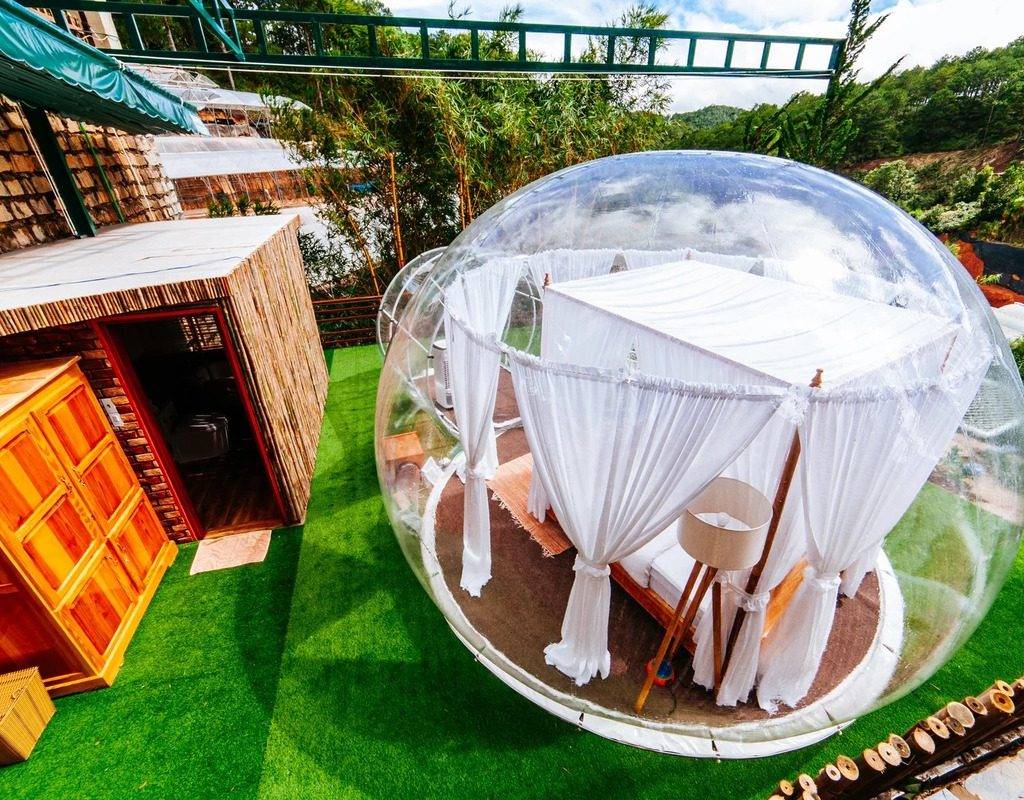 Address: 38, Khe Sanh, Ward 10, Da Lat city, Lam Dong province. The price is about 900,000 VND. (about 40 US dollars/ 4126.06 Japanese Yen)