Vi Thanh Market – An captivating outdoor famer's market in Mekong Delta
To experience Vietnam locals' daily life, markets cannot be missed. While the large ancient ones are becoming too touristy, the rustic flea markets are much bolder with authentic culture.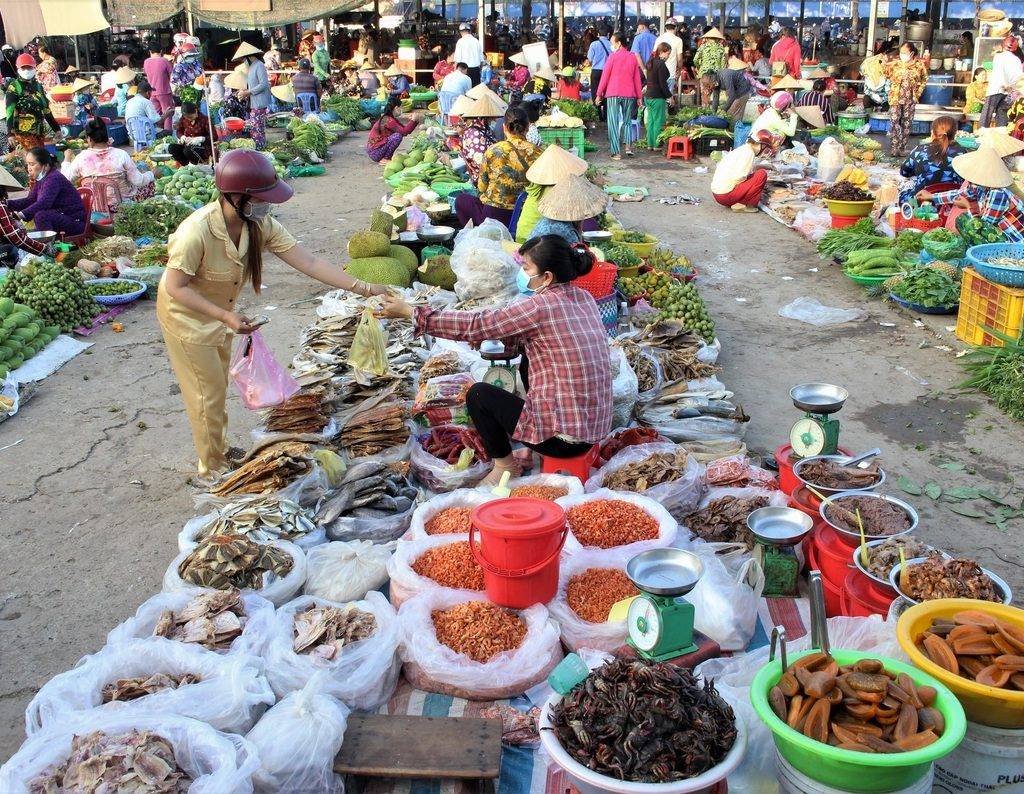 These types vary from region to region, for example, Mekong Delta has long been famous for interesting floating markets on the river, still, that's not everything, its markets onshore also contain other attractive details to explore. One of them is the Vi Thanh market – Hau Giang, where you can understand more about the traditional open-air spot selling simple livestock and crops in the lively morden city , as well as the generosity in the business of the riverside people here.
1. Where is Vi Thanh Market?
240 km from Ho Chi Minh City, along the Mekong Delta, Hau Giang province features fertile riverine alluvial soil together with a mild climate, all of which are ideal for agricultural development. As a result, the farm goods in the regional markets are super diverse.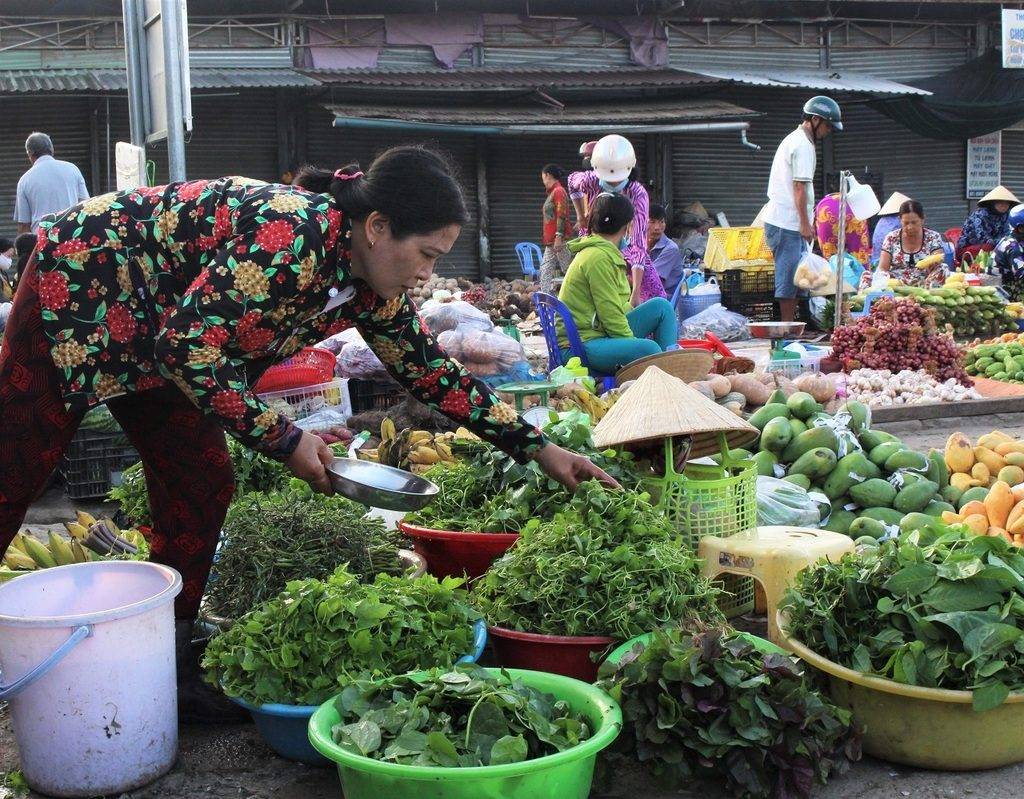 Located in Ward 3, Vi Thanh City, Hau Giang (near Cai Nhuc Bridge), Vi Thanh Market has been operating for 8 years, becoming a wholesale – retail source of farming products for multiple vendors at floating markets.
2. What's interesting about the Vi Thanh Market?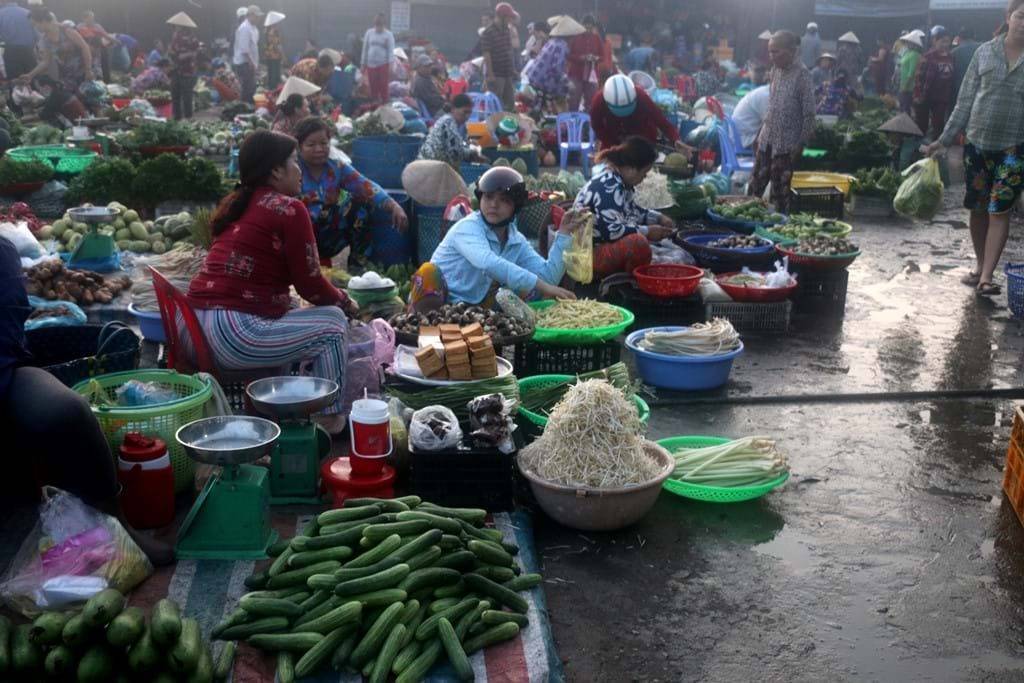 Unlike countryside markets, which are often concentrated in rural areas without many tourists, this market is situated right in the middle of the busy city, surrounded by superficial and bustling streets.
From dawn, when the whole streets are still sleepy, Vi Thanh market becomes busy with groups of farmers flocking with local products. Normally, there are more than 100 sellers; each seat slot costs 10,000 VND.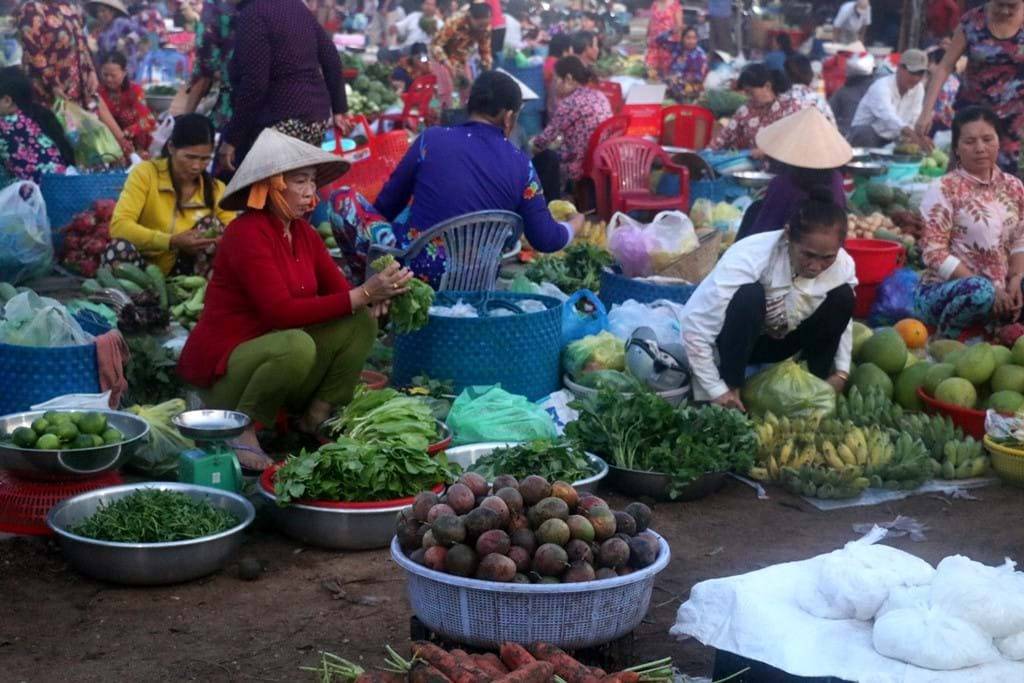 Under a few dim electric lights, the market appears as a typical cultural space of the Mekong Delta residents; both the seller and the buyer squat close to the ground, sometimes with a chair, sometimes not.
The traders are genuine farmers with friendliness and naivete expressing through the way they dress and speak. Whether later or sooner, buyers are free to scope out the prices without receiving pesky glares or being driven away. Even when you are a frequent customer, they can let you "buy now – pay later" in case you forget or don't have enough money at the time.
3. What can you buy in the Vi Thanh Market?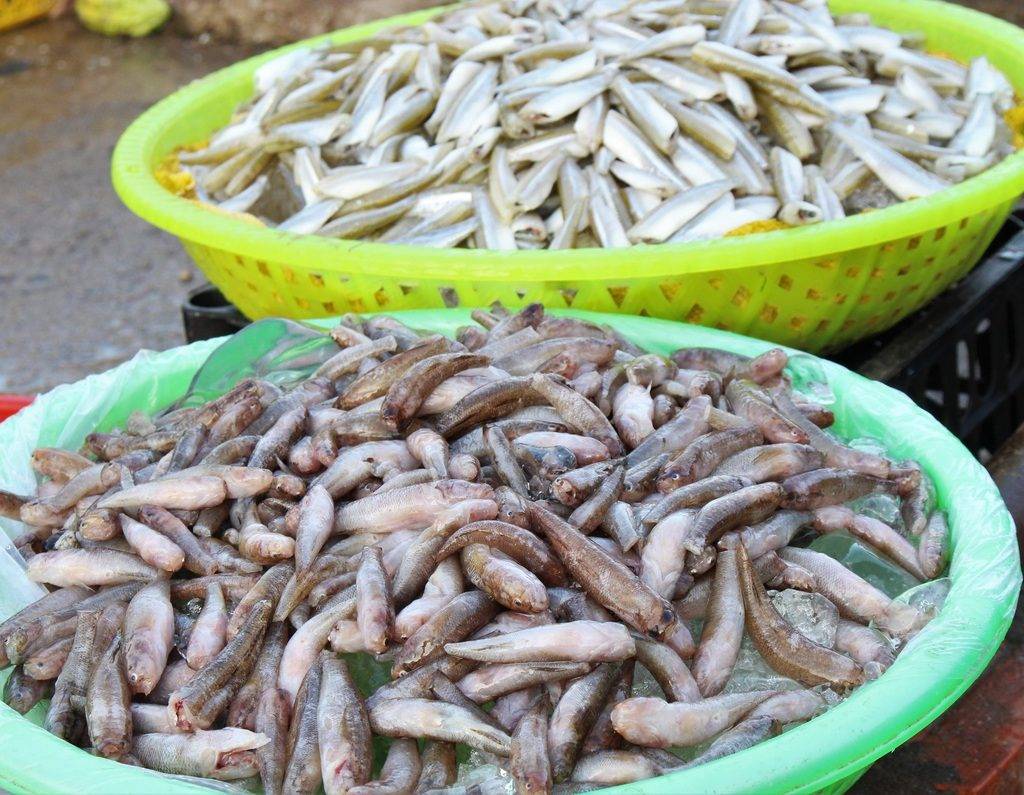 Most of the items are "homegrowns", while the traders are also farmers planting vegetables or fishing seafood on their own to bring to the market.
Numerous Mekong Delta specialties are found here. All are chemical-free and fresh, from fruits and vegetables, like sesban flowers, pumpkin flowers, bitter melon, bon bon; to freshwater seafood types of tilapia, crab, goby, eel, etc. No intermediaries are needed, so the price is usually cheaper than other places in the area.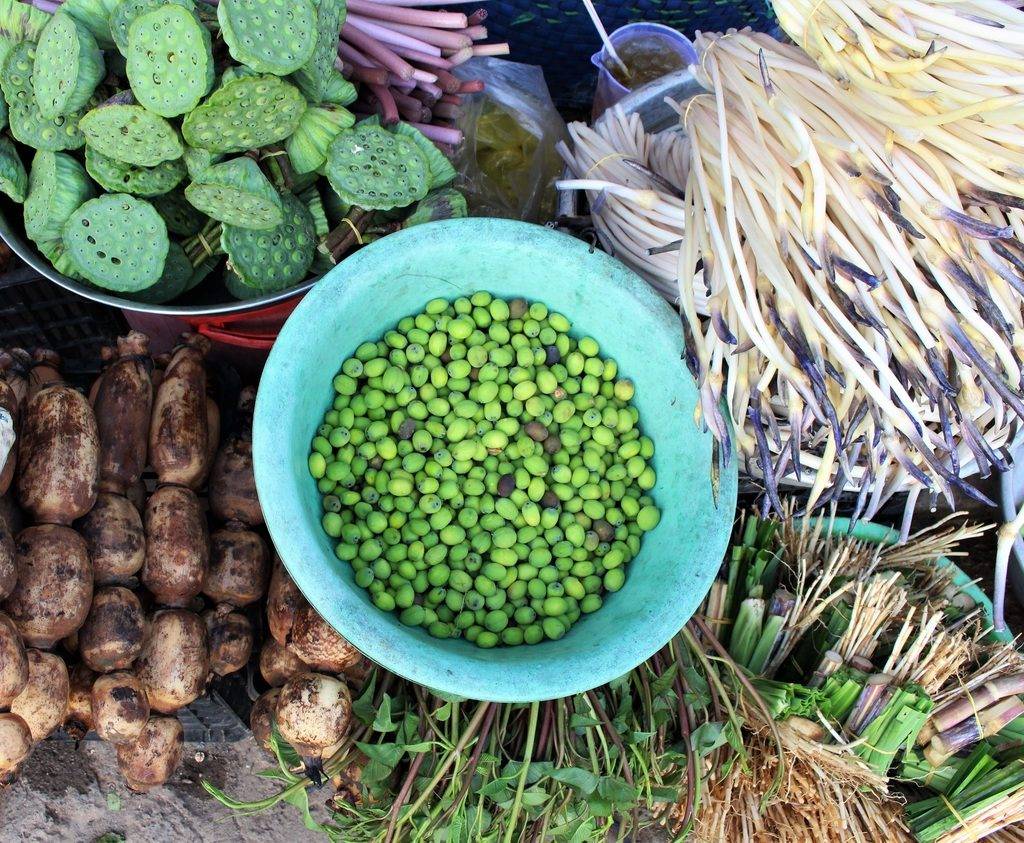 Not only that, but along both sides of the market, there are also food stalls selling all kinds of riverside street food, such as noodles, sweet soup, different types of cakes, and so on.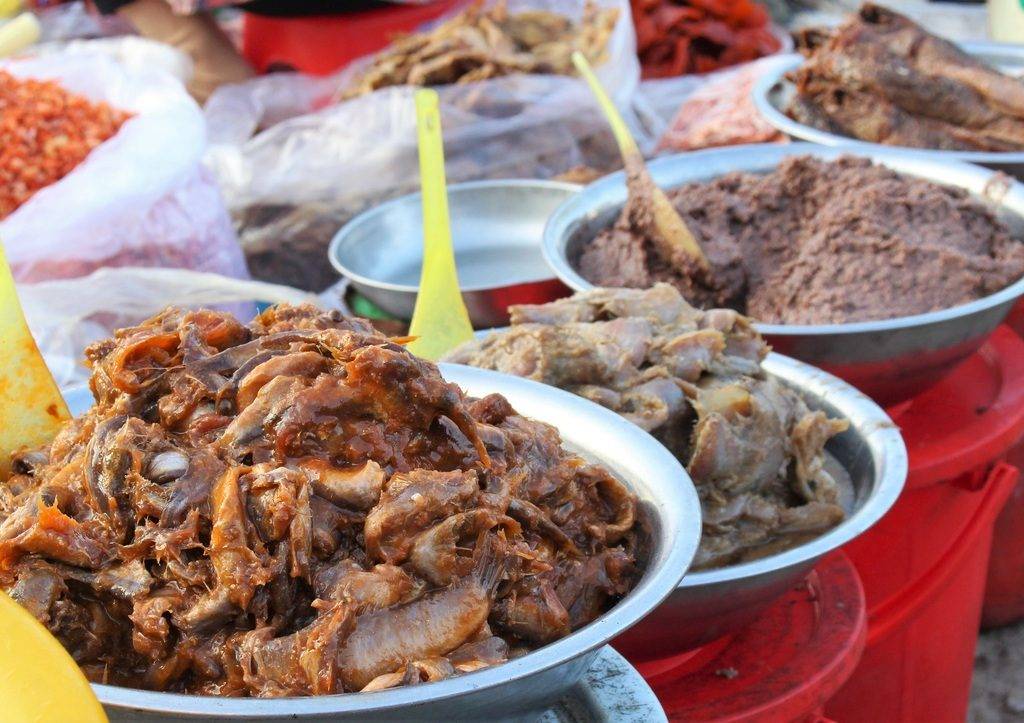 The market starts from 2 am to 10 am; the peak hours are from 6 am – 8 am. To buy fresher food, visitors should come to the market in the early morning.
To the inhabitants, Vi Thanh Market gradually became a place not only to exchange and buy organic agricultures, but also to evoke memories of the old Southern culture in the middle of the present streets.