The noodle shop in Saigon is famous for its tiny beef ball
The beef noodle shop of Uncle Tu, a native of the West, opened in 1996. At present, the shop has many establishments in Saigon, but the first shop on Tran Quang Khai Street, District 1, is still popular.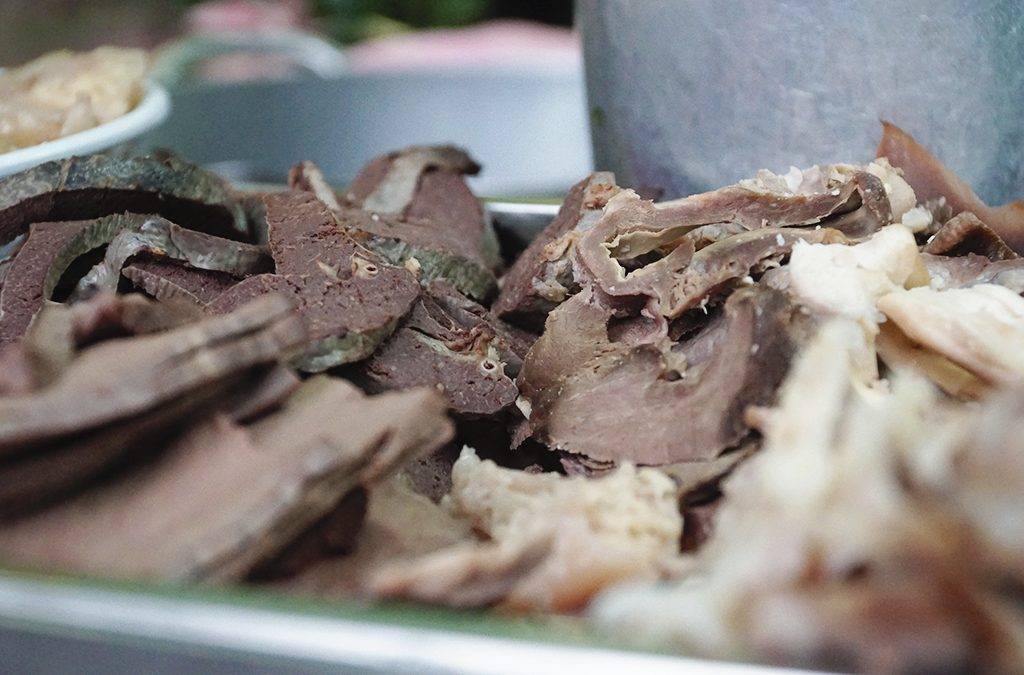 The kitchen is in front, accounting for half the entrance. A large broth pot constantly boiled is placed next to the glass cabinet containing ingredients.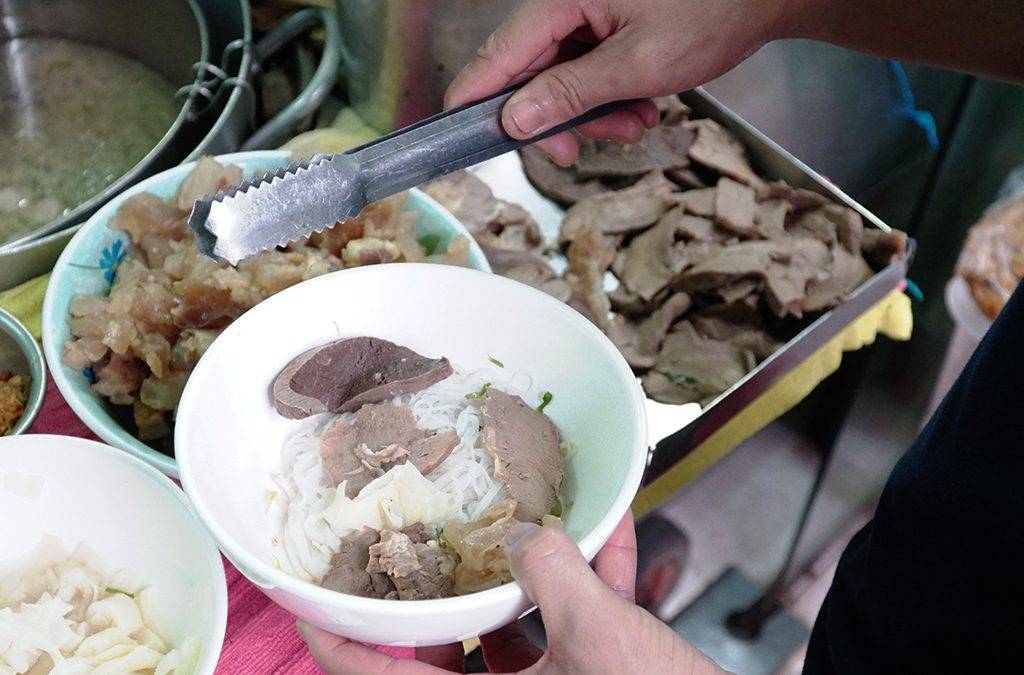 After the guests order, the staff will blanch the noodles, then add meat, broth, and sprinkle a bit of cilantro. The noodles are served with beef tendons, hearts, tongue, spleen, and indispensable beef balls.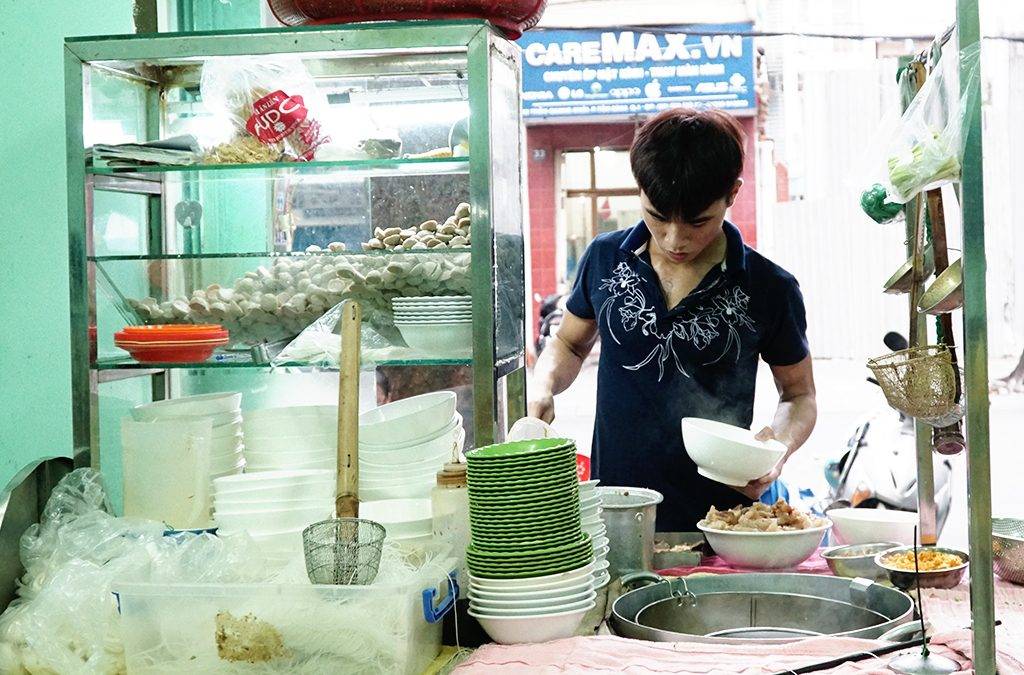 The main attractive factor is homemade beef balls. Beef balls are tough, crispy, and fragrant. Each bowl has only about 5-6 small pieces. Therefore, many people call for a separate bowl of beef balls to enjoy.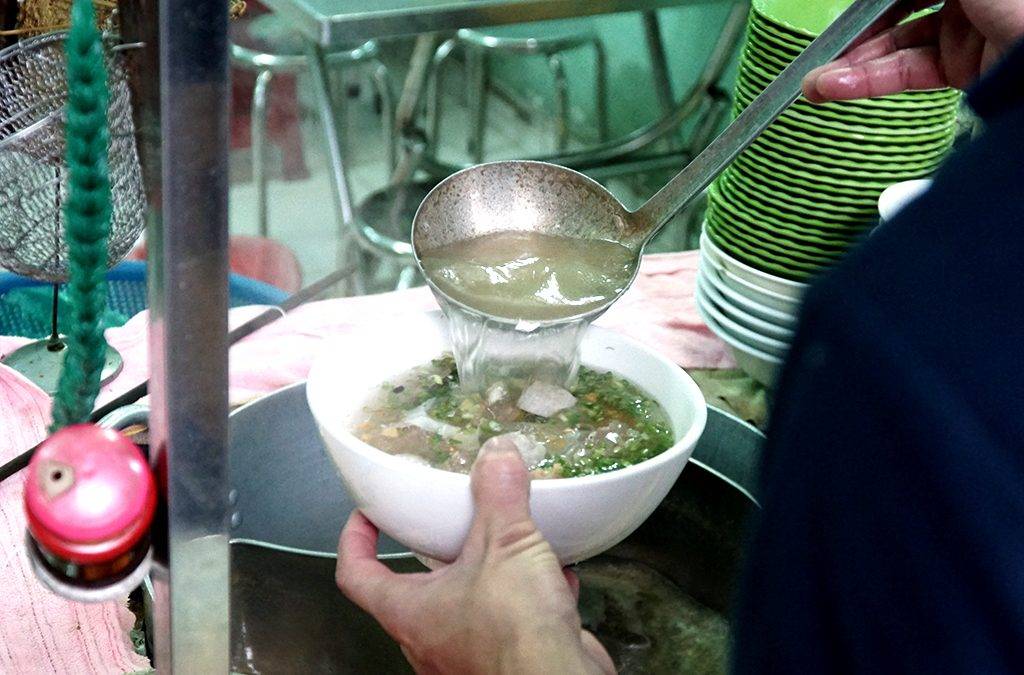 Each set costs 45,000 VND (about 2 US dollars/ 225 yen). You can also order your favorite foods at the corresponding prices in the menu. The shop has a moderate and small space, opening from 3:30 pm to 11:00 pm every day. It is usually crowded at dinner time. In addition to the main dishes, the shop serves beverages such as corn milk, soy milk, soft drinks with free parking.