THE THIRD "TOURISM FESTIVAL – THE LANTERN NIGHT NINH KIEU, CAN THO"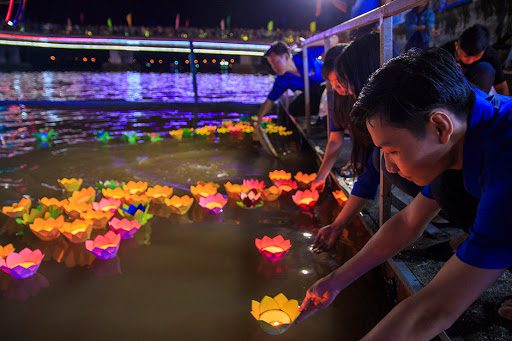 In order to promote the traditional cultural values ​​of Can Tho city in terms of water tourism, the Department of Culture, Sports and Tourism of Can Tho city cooperates with the People's Committee of Ninh Kieu District to organize the "Tourism festival – the lantern night Ninh Kieu, Can Tho" for the third time in 2019.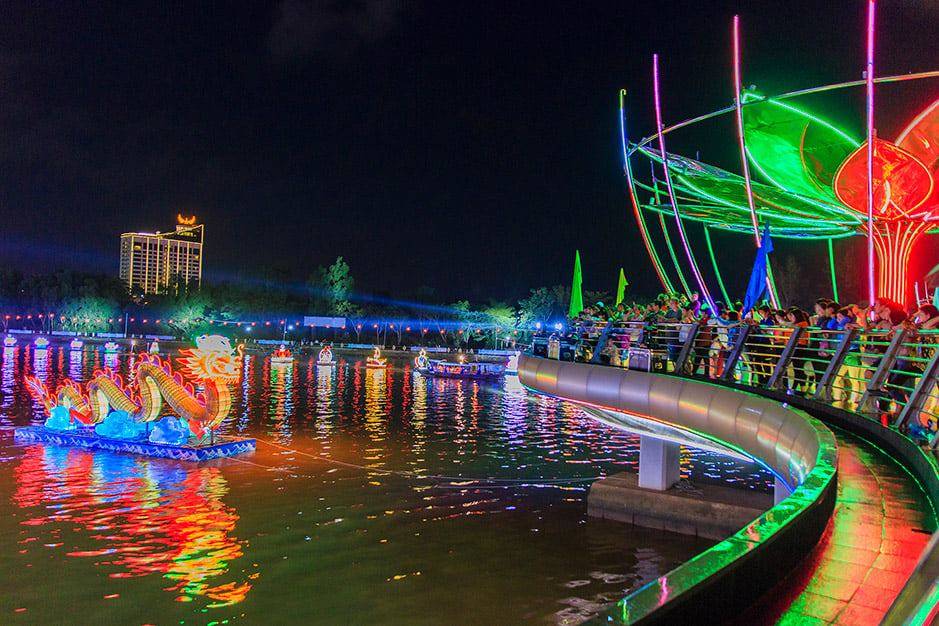 – Location: Ninh Kieu Park – Walking Bridge – Khai Luong Canal
– Time: from November 23 – 25, 2019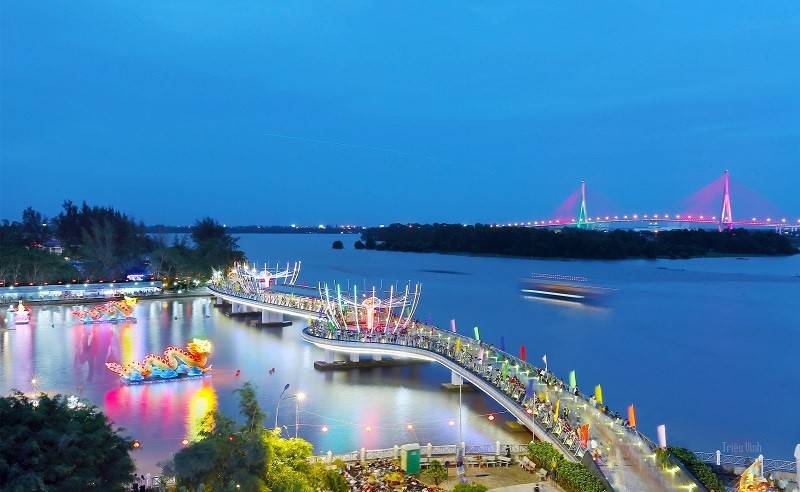 Coming to the festival, residents, and visitors will be able to participate in the lantern-dropping activity at Ninh Kieu Park – the Walking bridge – Khai Luong canal, as well as many other art programs, to exchange, preserve and promote the traditional cultural values.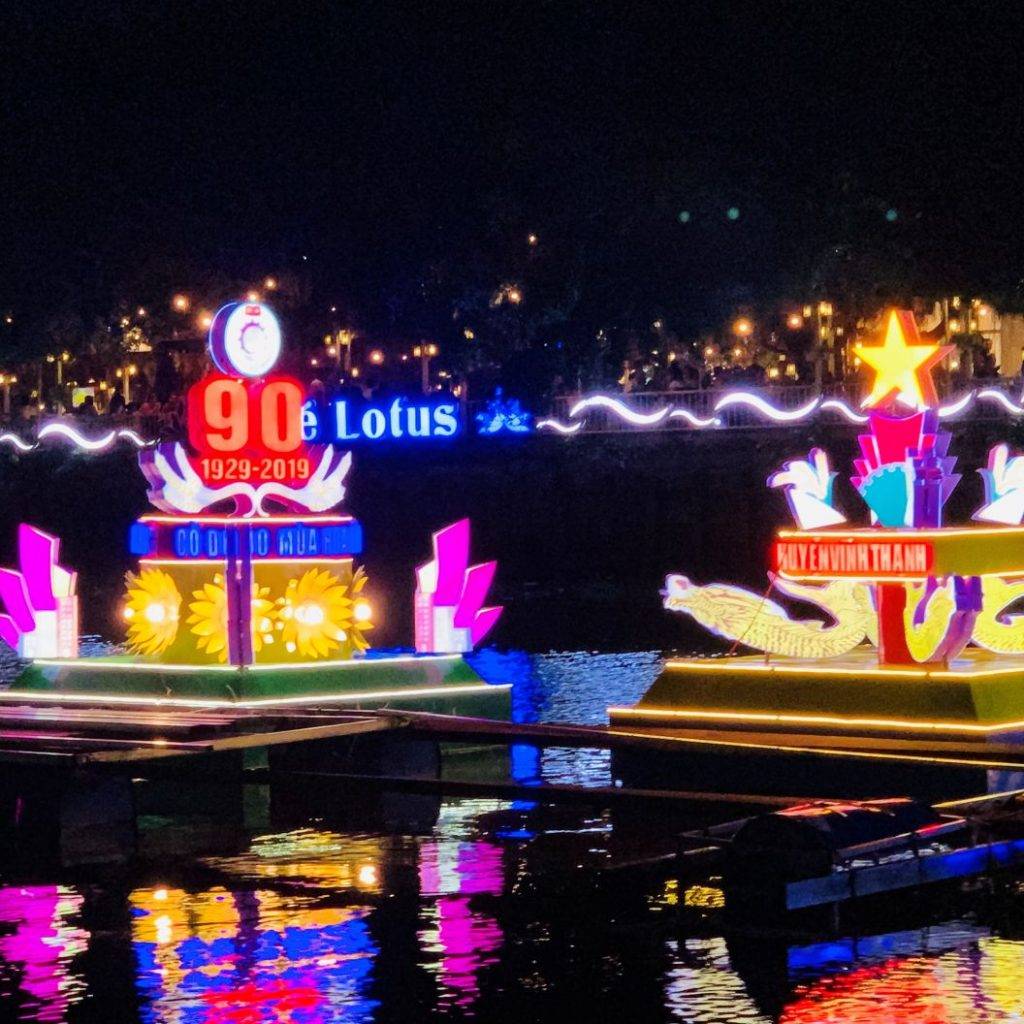 In particular, visitors will admire the pair of 4-meter-high, 12-meter-long, and 4-meter-tall dragon lanterns with a sprinkler system that illustrates the name of Khai Luong canal (opening the flying direction of the dragon). There are also 60 large big and small lighthouses made by artisans to illustrate the meaning of the 60th anniversary of Ninh Kieu wharf. During the festival, the city will arrange two piers at Hoa Su restaurant and Ho Sen restaurant for visitors to drop the flower.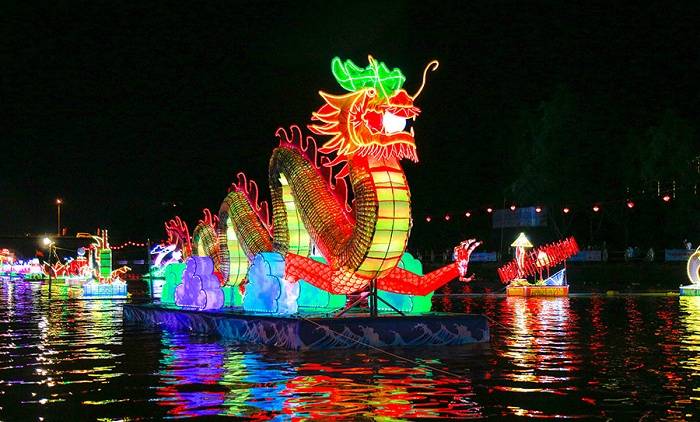 Besides, there are also some other activities, such as Exhibition of books – pictures and quizzes; calligraphy and photo exhibition "50 years of implementing President Ho Chi Minh's Will"; the 4th Can Tho city traditional boat race; advertising stalls to promote tourism; Street Music activities; "Flashmob Performance – Connecting youth" contest; cake stalls – folk cuisine, etc.