THE UNKNOWN ATTRACTIVE QUANG NOODLE SHOP IN MUI NE
Located on the sidewalk near Mui Ne night market, this vendor shop sells many dishes, including Quang noodles and chicken rice. Those dishes attract not only foreigners but also Vietnamese visitors.
Although the shop has no name, only a signboard with some dish names, such as Quang noodles, chicken rice, duck porridge, etc., it is always full of customers. A lot of local people also come here to eat, making Mui Ne visitors curious to try. Then, they fall in love with the shop's food.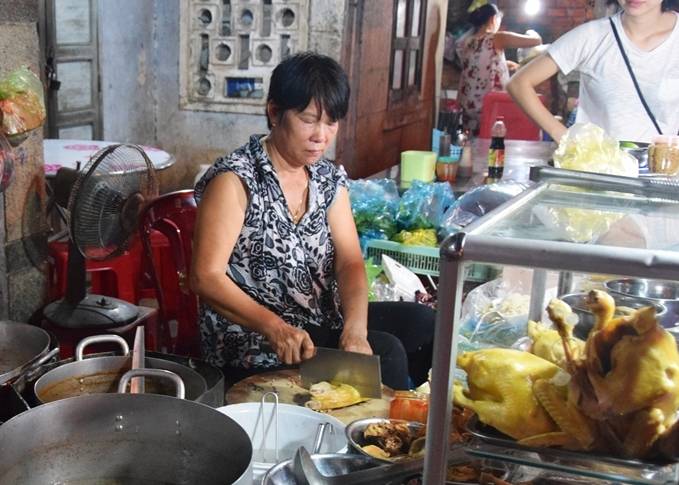 There is a glass case displaying the freshly-cooked ingredients such as chicken, duck, pork legs, fresh noodles, etc. When a customer orders, the owner will chop the meat.
Five different pots to make broth for beef noodle soup, Quang noodles, broth served with chicken rice, duck porridge are always put on hot charcoal.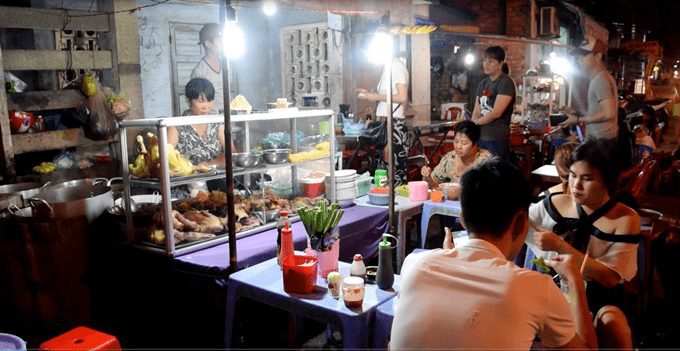 Among all dishes, Quang noodles with duck meat is the most favorite dish. The noodles in Phan Thiet are usually small and have the light yellow color of eggs. Besides, a bowl of the noodle usually contains a lot of broth, unlike Quang noodles in Quang Nam, which is served with fresh vegetables and chili fish sauce.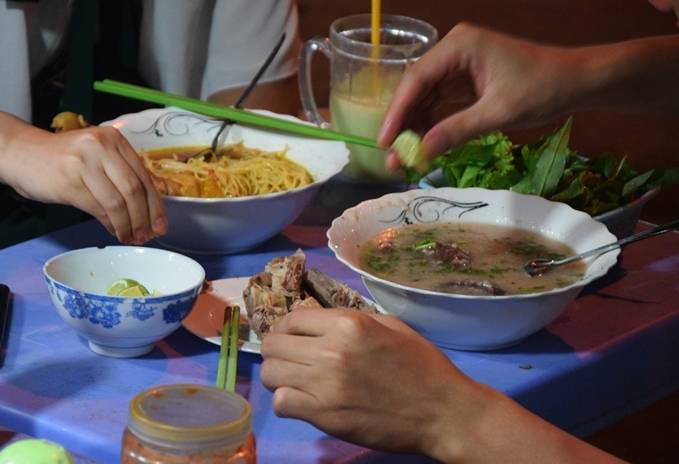 Chicken rice includes rice cooked in chicken broth, shredded chicken, and herbs, cucumber. One pax costs from 30,000 VND depending on the part of the meat (thigh or wings).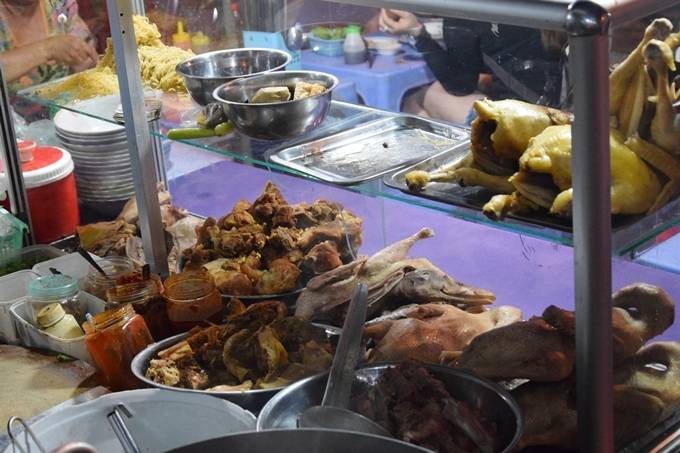 The shop sells from 5 pm to late night, on Huynh Thuc Khang street, opposite to Mui Ne night market. This is also the night culinary address of many visitors when going to this area. The food costs from 30,000 VND (about 1.5 US dollars/ 150 yen).
If you have ever had a chance to come to Mui Ne, remember to visit this shop to try its famous noodles as well as other special, delicious food.