TWO POPULAR GLASS BRIDGES IN VIETNAM
The two new interesting glass bridges in Vietnam promises to give visitors spectacular views of the country's mountains.
1. Rong May glass bridge, Lai Chau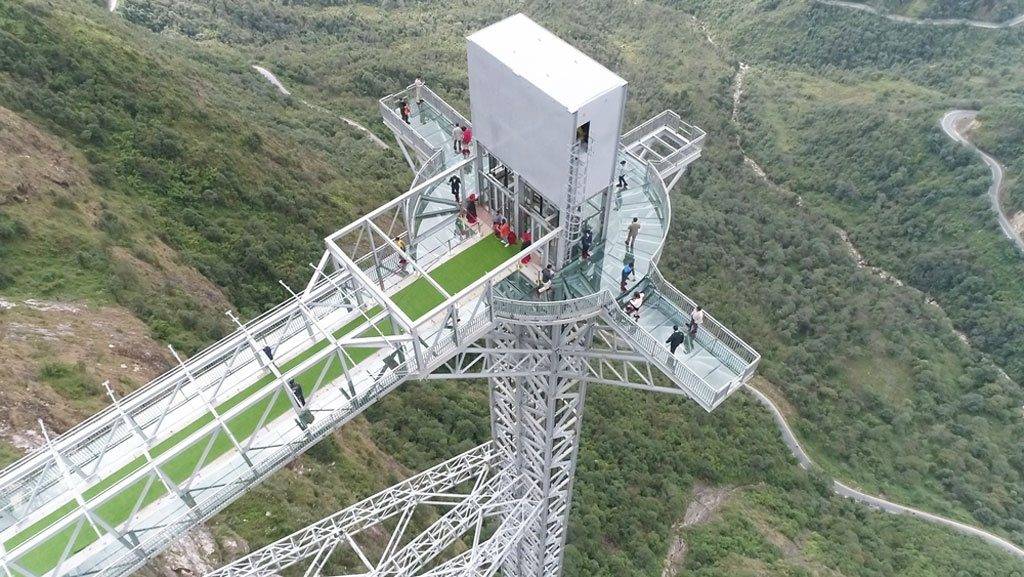 Rong May glass bridge went into operation on November 16. Located in the Heaven Gate area of ​​O Quy Ho pass and about 20 km from Sapa town, the work consists of two main items: an outdoor lift and a glass bridge. The glass bridge rises out of the cliff at an altitude of 300 m, providing panoramic views of O Quy Ho pass and Hoang Lien Son mountain range.
Visitors after buying tickets will go to the mountain and move up by elevator to the glass bridge located 300 meters above the ground. The glass bridge is built 60 m from cliffs with glass corridors for visitors to stand and take pictures, as well as experience thrills.
The work is fastened to the sandstone cliffs of the Hoang Lien Son range at an altitude of 2,000 m above sea level.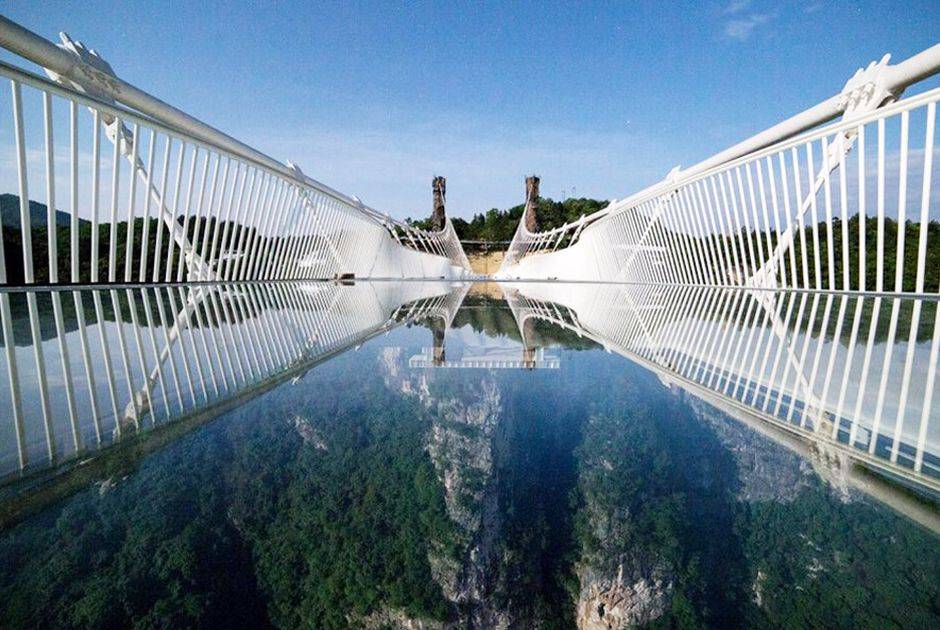 ** Fare:
Ticket price for glass-bridge lifts:

Adults 400,000 VND (19 US dollars).
Children 200,000 VND (9 US dollars).

Up or down by road with one-way elevator fare :

Adults 200,000 VND (9 US dollars).
Children 100,000 VND (4.5 US dollars).

Bungee jumping: 1,000,000 VND / time (45 US dollars).
Zipline skating: 500,000 VND / way (20 US dollars).
Paragliding: 900,000 VND / time (43 US dollars).
2. Glass love bridge, Moc Chau
The glass bridge is located next to the Dai Yem waterfall, Muong Sang commune, Moc Chau (Son La). It opened for guests on April 25, 2019. This is the first glass bridge in Vietnam built-in 4 months with a width of 2 m, a length of 80 m, and an altitude of 22 m. To visit the glass bridge, visitors have to climb the stairs covered with red and pink artificial flowers.
Visitors crossing the bridge must wear velvet-covered shoes to avoid scratching the glass. According to the investor, the bridge can accommodate up to 100 people at a time. Next to the newly-built glass bridge is the famous Dai Yem waterfall of Moc Chau. The waterfall is about 100 m high, divided into two branches. One side has 9 floors and the other side has 5 floors.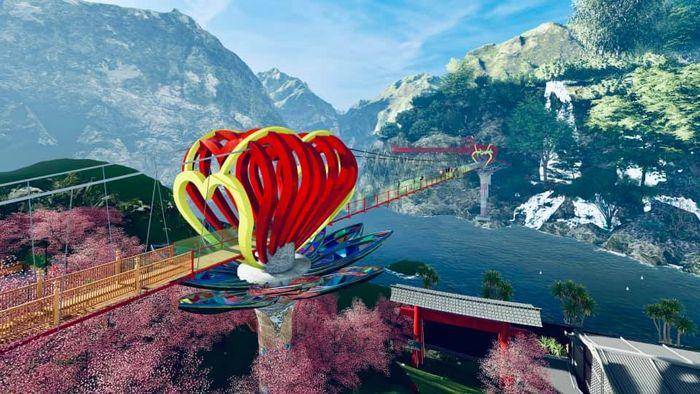 The bridge was built on high, with two heads mounted on the mountainside. The glass bridge across the river with spacious views, allowing visitors to admire the beautiful Moc Chau from above and even under the feet to the fullest.
**Fare:
The entrance ticket is 50,000 VND/person (2.5 US dollars), free for children under 1.2 m high.
Adult: 100,000 VND (4.5 US dollars).
Children under 1.3 m high: 50,000 VND (2.5 US dollars).
If you have a chance to travel to Northwest Vietnam, don't forget to visit these two wonderful glass bridges!