TOP 7 THINGS TO DO IN HOI AN
Whether traveling alone or with family, tourists have countless things to do in Hoi An Ancient Town, which used to be a prosperous commercial port of Southeast Asia. From a boat trip to lantern release on the Hoai River to Bai Choi games or quick tailoring, all are unforgettable experiences when visiting this tranquil city.
Truth be told, to feel the true rhythm of life here, one or two days might not be enough; however, if you are in a rushing visit, here are 7 must-try activities in Hoi An to complete before leaving.
1. Explore Hoi An with a bike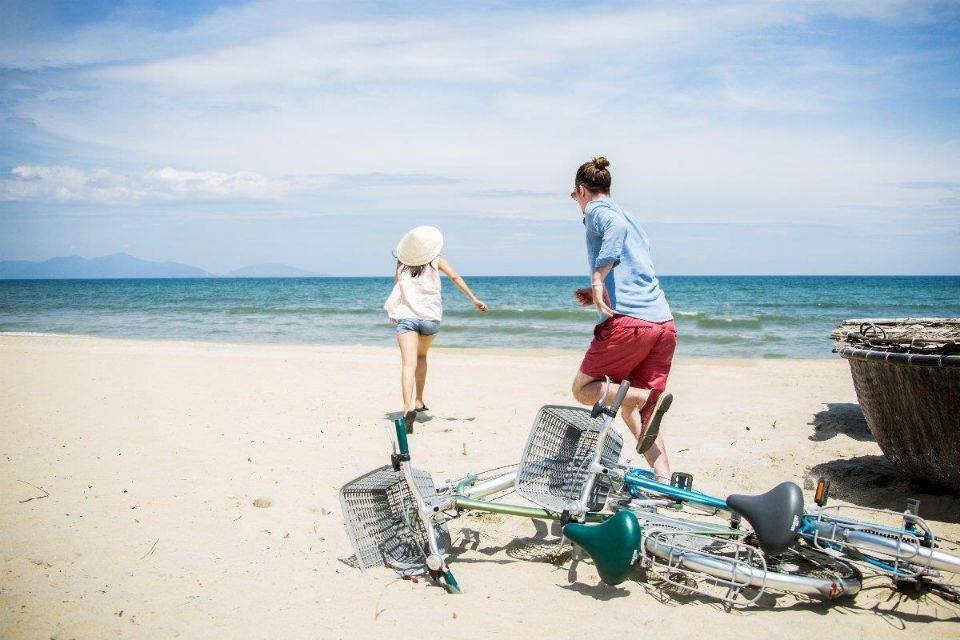 Cycling is one of the best things to do in your Hoi An travel due to its pedestrian-friendly lanes. The weather here in summer is pleasant both in the early morning and afternoon, not too sultry nor humid, suitable for enjoying a ride around nostalgic scenes of the well-remained French-Asian neighborhood.
Besides riding through the small streets in the town, tourists can also wander along the Thu Bon river, follow the farmers to Tra Que vegetable village, go along the vast rice fields to Cua Dai Beach or Bai Bang for swimming, or even to outer parts of Hoi An. At night, the lantern-lit town gives a charming and romantic feel.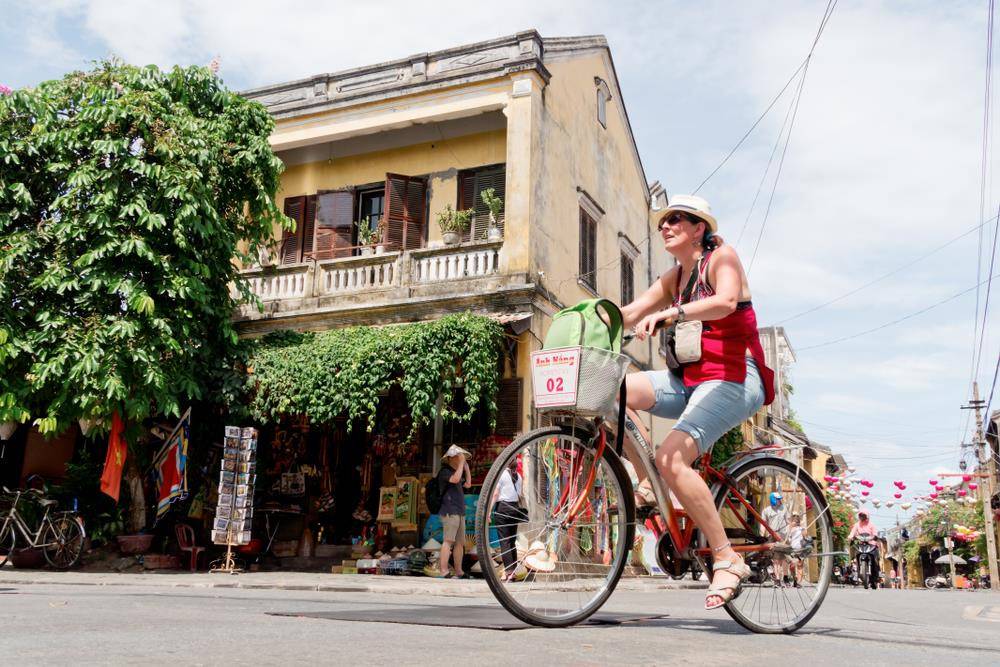 The bike rental price is only from 25,000 VND. There are not only bikes with baby seats but also mini bikes for children perfect for families with kids to ride together.
2. Swim in An Bang beach
Just a few minutes from the Ancient Town, the beautiful and tranquil An Bang beach, with a 4km stretch of white sand, offers a great view of the ocean and Cham islands far away. Local people don't arrive here during the day, so it's super perfect for sunbathing in a silent space.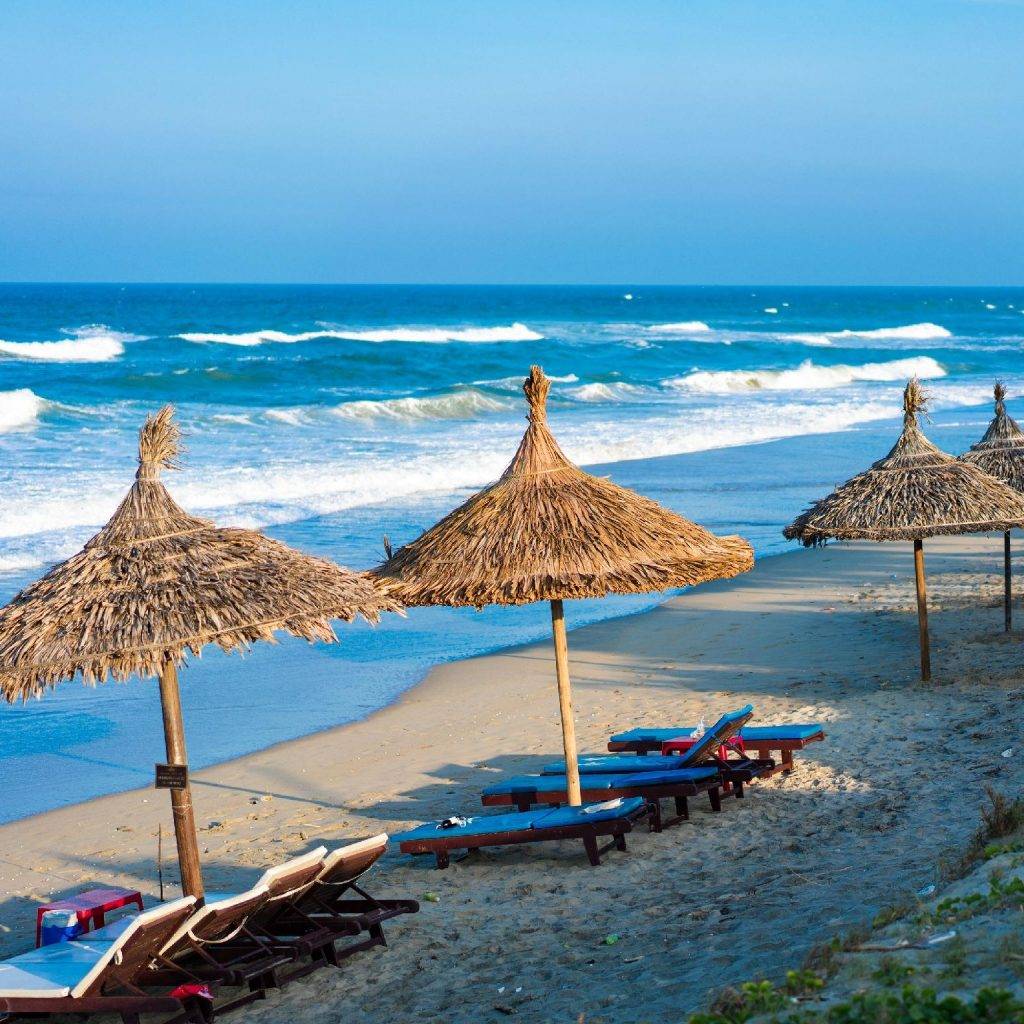 Moreover, there are deckchairs and relaxed beach bars where travelers can lay back and enjoy a drink after swimming in the clear blue water. Some beachfront shacks are the best places to enjoy numerous yummy seafood dishes at an extremely affordable price, only from 50.000 VND/dish.
The place is also excellent for water sports like surfing, paddleboarding, or parasailing between September and March.
3. Enjoy Hoi An specialties
Hoi An features a great deal of regional traditional food, especially Cao Lau and Chicken rice (Com Ga).
Cao Lau tops must-try Hoi An food since it not only originated from this region but also featured a key ingredient – Ba Le well water, which makes the dish outstanding from ones in Danang or other places. A bowl of Cao Lau contains brown udon-like noodles, char siu, local herbs, and bean sprouts.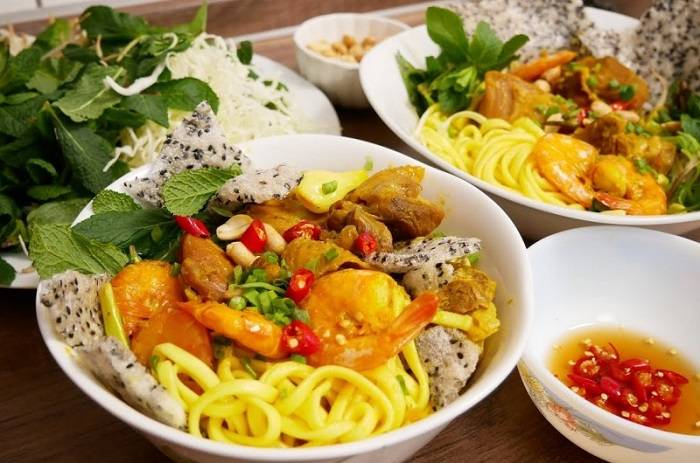 Intertwining with China culture in the past gives Hoi An cuisine hearty chicken rice. The dish includes fragrant pale-yellow rice, shredded chicken meat, herbs, black pepper, and chili jam, served with a small bowl of soups and dipping sauces. What makes Hoi An chicken rice special is the processing; the rice is cooked in a mixture of chicken broth and turmeric, with a few pandan leaves, creating a distinctive color.
Tourists can find two dishes at any Vietnamese restaurant around the Ancient Town, with prices ranging from 15,000 to 50,000 VND for Cao Lau and from 30,000 to 50,000 VND for Chicken rice.
Read more: BANH MI PHUONG HOI AN – "THE BEST BANH MY IN THE WORLD"
4. Visit Hoi An Night Market
After sundown, when the town is lit up with countless glowing lanterns, it's time to move on to Hoi An night market, which opens at 5 pm until 10 pm.
Different from the daytime market, the Night Market, located on the other side of the bridge, mainly focuses on tourism. It is a paradise for souvenir shopping and enjoying local street food. Several stalls selling hand-made crafts, jewelry, and clothes stretch in a line from the beginning of the road to the harbor. Don't be afraid to bargain for a better price, because you totally can. Additionally, there were a lot of street food stalls as delicious as upscale restaurants but with only half the price.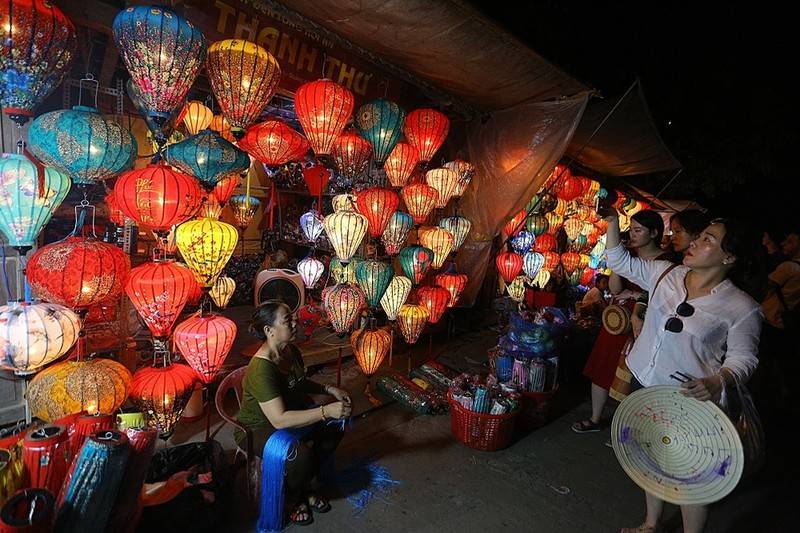 It's recommendable to visit Hoi An Night Market on the first and the fifteenth of Lunar months, as the whole street will turn off all the lights but colorful paper lanterns, so you can admire a shimmering old city at night.
Read more: HOI AN SHOPPING GUIDE: WHAT TO BUY WITH PRICE
5. Release lanterns on Hoai River
As an inseparable symbol of Hoi An, the gentle Hoai river witnessed the town's history timeline, and now, it becomes a commercial area for the inhabitants' daily livelihoods. Along two banks of the river, travelers will meet the friendly boatmen to take you on the river to release the lanterns and also tell you fascinating stories.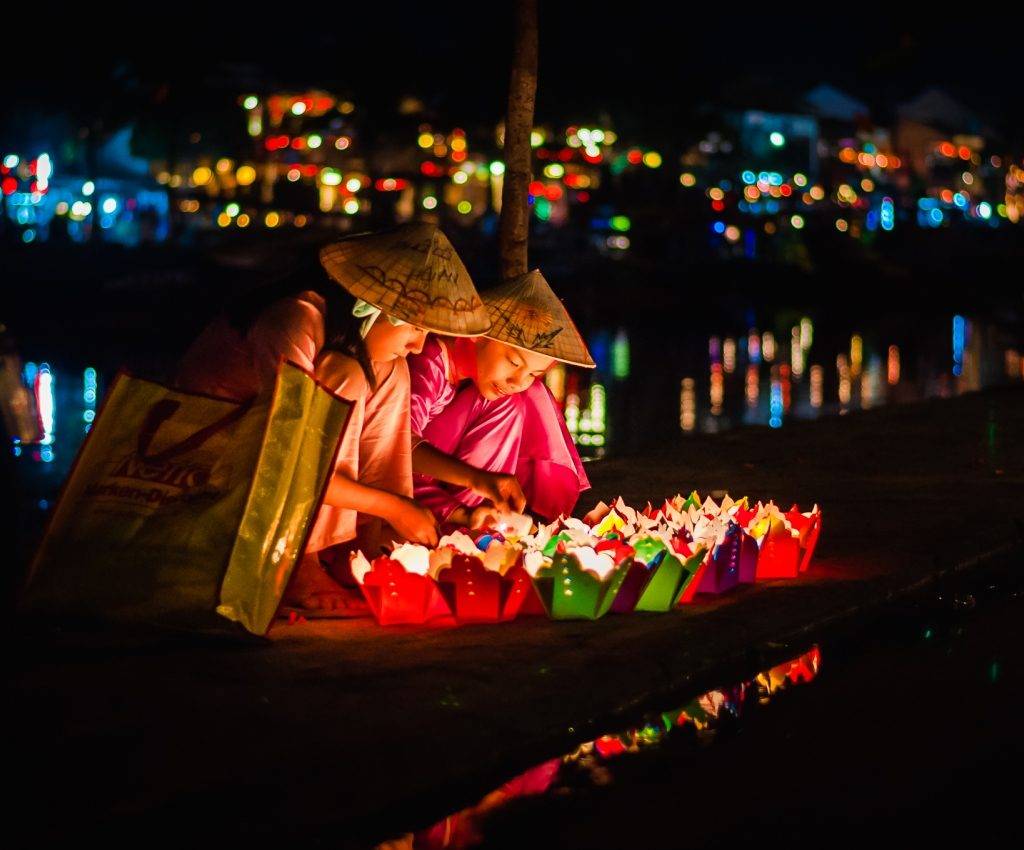 The activity ever since bears a traditional culture as well as an extremely deep spiritual value to try at least once when coming to Hoi An. The residents believe that when a lantern is dropped in the river, you can make a wish. Whether believe it or not, admiring an exquisitely charming scene of lanterns in the river while listening to the pleasant sound of the paddles hitting the water gives tourists a really night chill.
The price of renting a boat ranges between 50,000 – 100,000 VND for about 15 minutes, and a lantern also costs 5,000 VND.
6. Custom your clothes with speedy tailoring in Hoi An
Tourists can effortlessly find tailoring shops on every Hoi An street, from big names to small shophouses and cloth stalls. Those places display the available samples, such as suits, shirts, even ao dai, etc. If any piece is your favorite and luckily fits you, you can buy them right away, otherwise, just order an on-site tailor that might take around 7-24 hours to get them.
Read more: Hoi An Silk – A precious must-have souvenir gift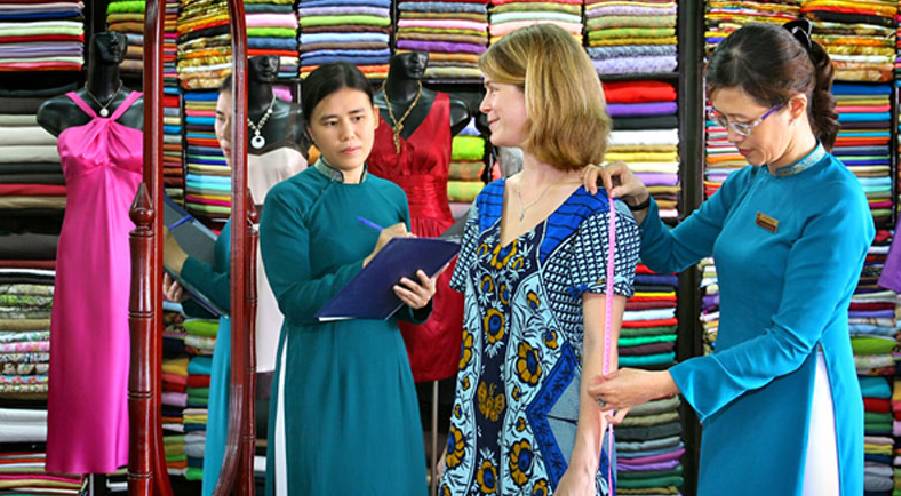 Suits and dresses are bread and butter in Hoi An tailoring. In addition, some large tailors also make blazers, jumpsuits, wedding dresses, and ball gowns. They can even produce a completely similar piece by just looking at your picture of the desired sample. All can be set according to personal preferences and styles. Best of all, you can choose fabrics, patterns and do the tailor for your whole group in just one day.
Suits usually cost from 2,000,000 to 5,000,000 VND, while other things vary from 300,000 VND to over 1,000,000 VND.
Read more: UNIQUE HOI AN TAILORS: SPEEDY AND EXCELLENT QUALITY
7. Play Bai Choi game
Bai Choi Hoi An is a diversified art, combining music, poetry, acting, painting, and literature. This game is held every day right on the banks of the Thu Bon River with extremely vibrant space. Participating in the game helps visitors better understand the native culture of finding joy while working hard.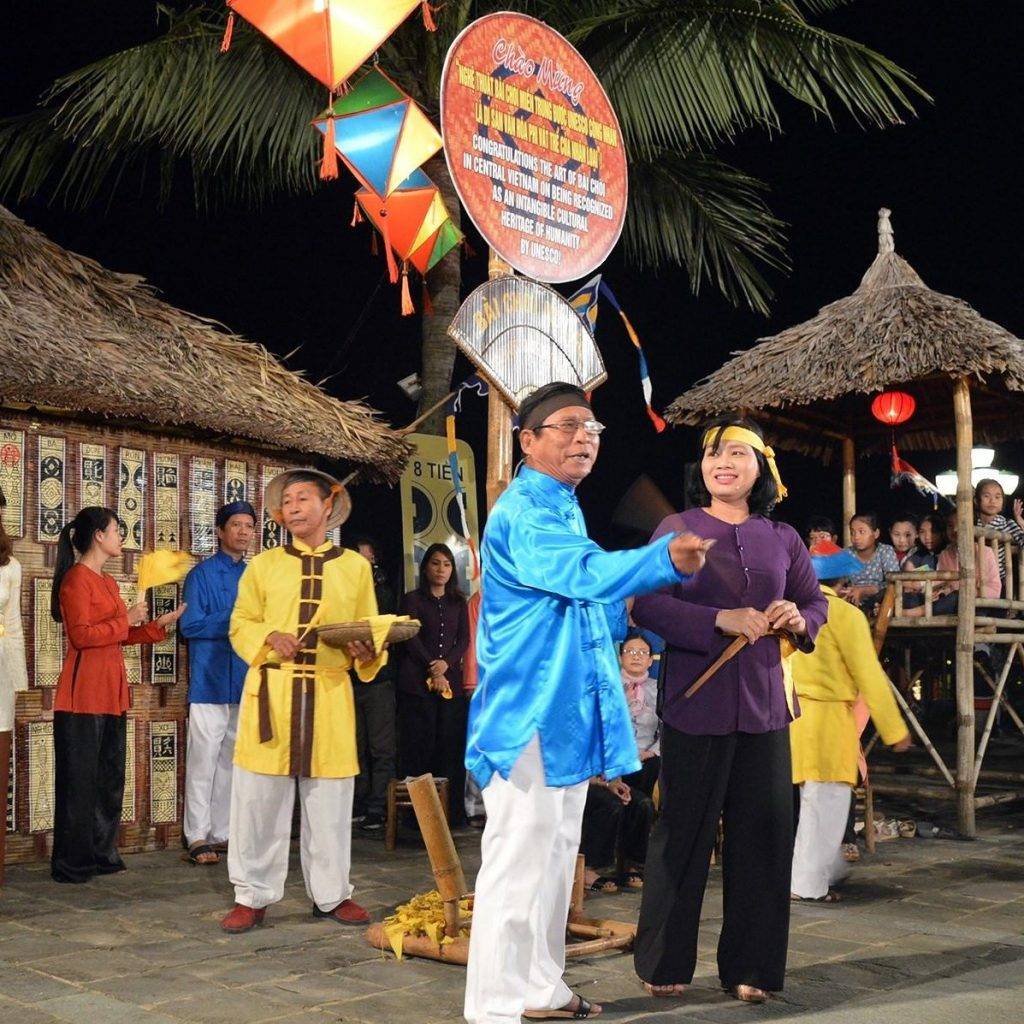 The rules are quite similar to Bingo. A deck of cards will be divided into two parts, half for the player, half placed in the center bamboo tube. At the beginning of the game, Mr. Hieu (who is in charge of the manager) will shout out the lyrics corresponding to the card drawn randomly from the tube, then the player whose card matches that one will be given a flag. The player with the most flags will be awarded a glass of wine and a Hoi An lantern.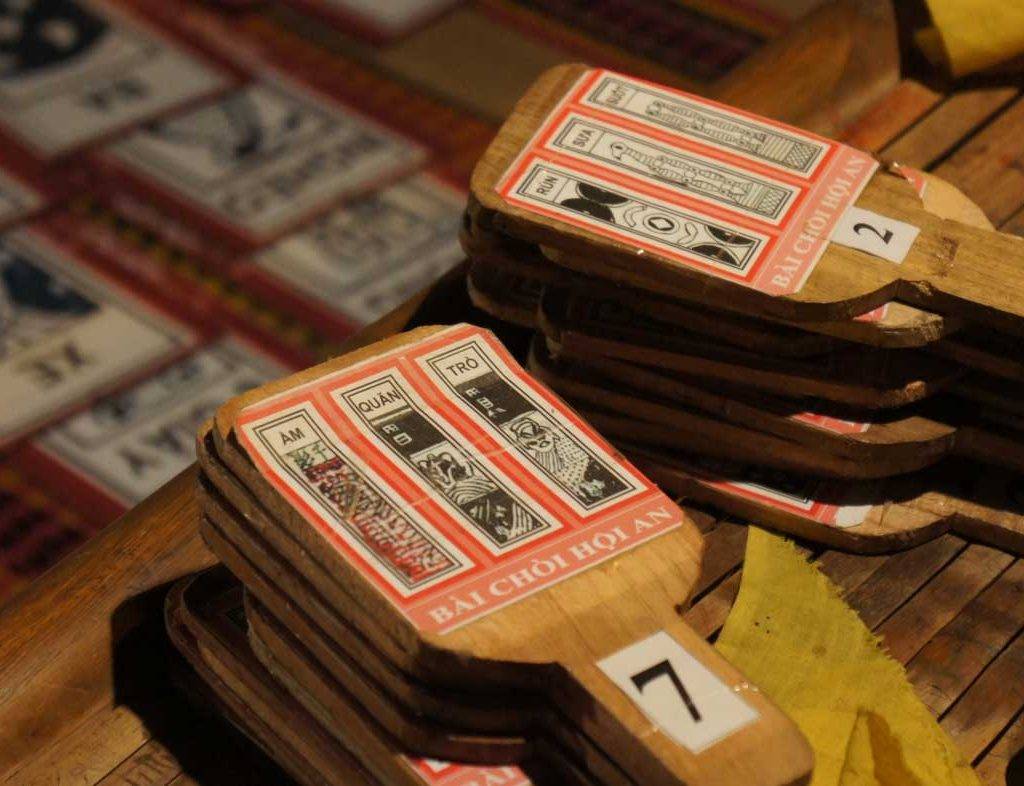 For foreign tourists, there will be a team good at foreign languages ​​to explain the game content and the meaning of the songs; Or, the current game owners now even learn a little English to be able to spell the names of the cards into foreign languages.
Despite a small part of the top things to do in Hoi An Ancient Town, the 7 mentioned activities still make the most out of your short stay. Hoi An is definitely an amazing city to offer you a bit of adventure and relaxation, art and history at the same time.
Read more: HOI AN NIGHTLIFE:THE FINEST BARS AND PUBS