WILD EXPERIENCE AT NHA BEN RUNG – U LESA IN VIETNAM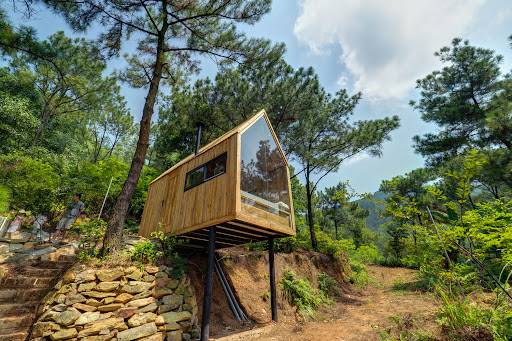 Do you want to experience the feeling of calmness amidst pristine mountains? Nha Ben Rung- U Lesa Homestay will help you with this hard-to-find experience. Let's find out about Nha Ben Rung- U Lesa Homestay now!
1.Location of Nha Ben Rung – U Lesa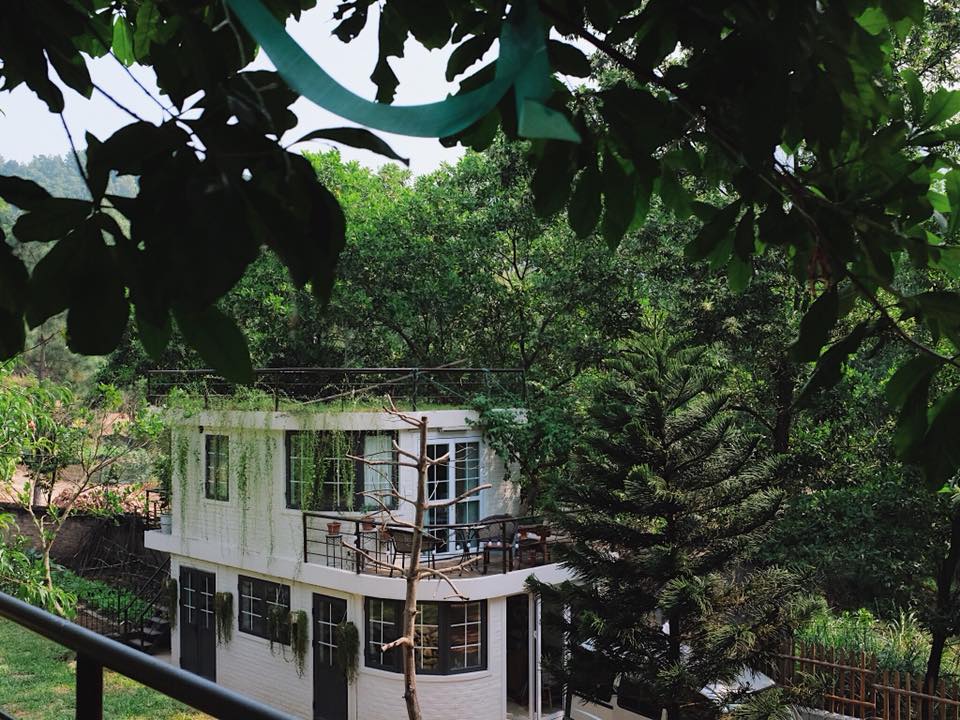 Nha Ben Rung – U Lesa, Soc Son, is 45 km from the center of Hanoi. Take about 40 minutes to travel, and you will lost in a world completely different from the noisy city, which is like you just take one step to Doraemon's magical door. U Lesa is loved by many people, especially couples, as well as those who want to temporarily get away from the noisy town to look for a place to hide and grieve.
2. How to move to Forest House – U Lesa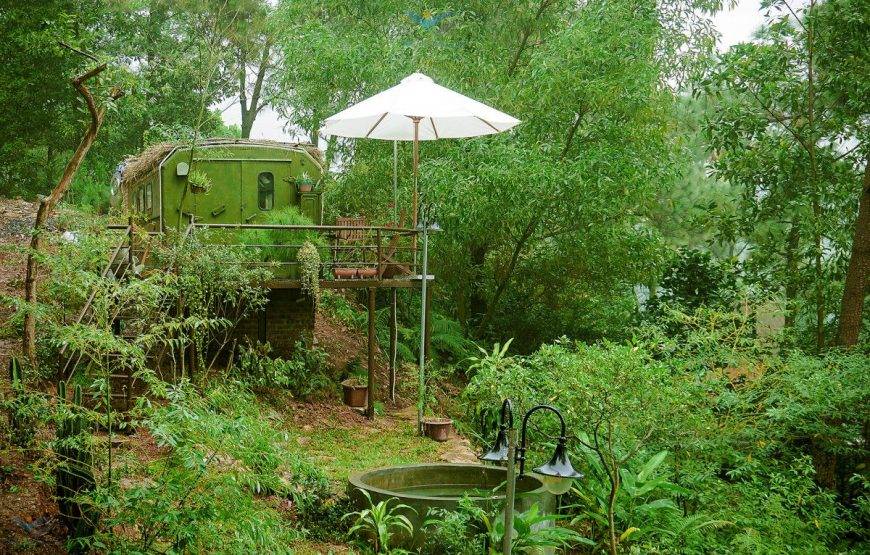 It is in Lam Truong Area, Minh Phu Commune, Soc Son District, Hanoi. It might take 15-20 minutes by car from Noi Bai airport, and about 2 km from Viet Phu Thanh Chuong. You can follow Google Maps with the GPS coordinates: 21.293867, 105.785117; Or you search Thien Duc nursing home, Soc Son (300 m from homestays, you need to call them to be picked up). Taxi prices will fluctuate within about 300,000 VND (about 13 US dollars/ 1500 yen). The arrival time by taxi is only 60 minutes.
3. Homestays in Nha Ben Rung – U Lesa
Nha Ben Rung is a homestay complex with open space in harmony with natural forests. The unique feature here is the pine forest. Each wooden house or villa is inspired by pine trees. There are pine trees in all the views here.
– Qua Thong Homestay(Pine Tree):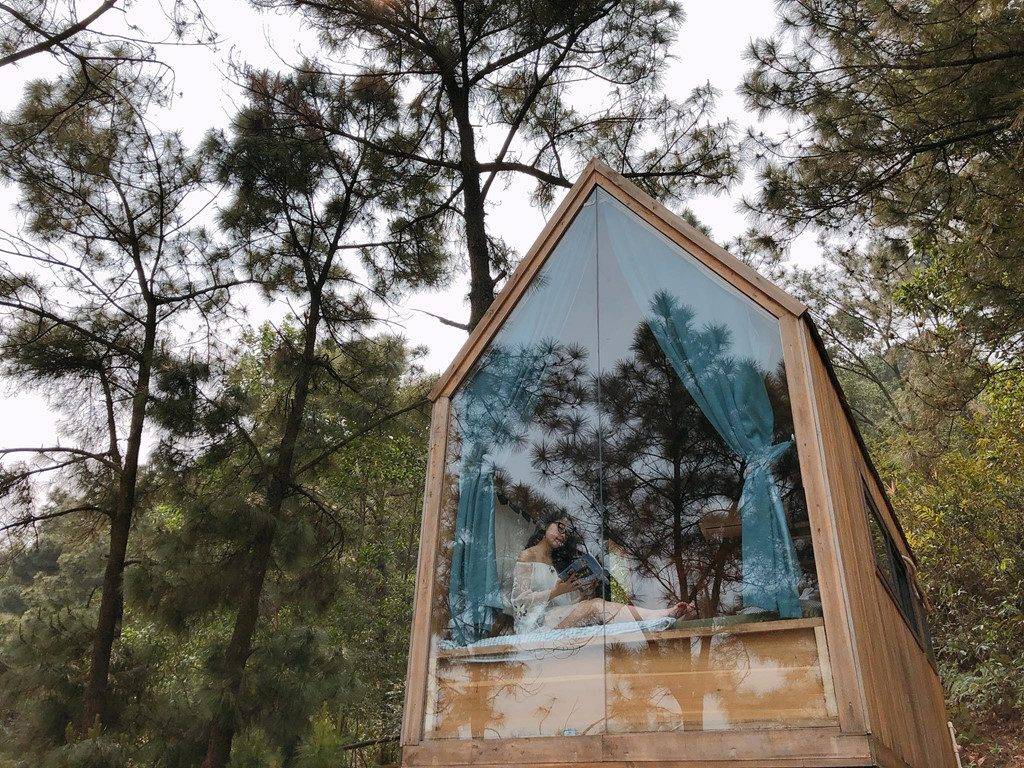 Qua Thong homestay has a space enough for 4 people with a panoramic view of the forest. Sleeping and waking up to watch the sunrise from here is nothing more wonderful. The price at this place is about 700,000-800,000 VND/person /day. (about 30-35 US dollars/ 3500-4000 yen)
This small house is located right next to the vast pine forest, among the rare natural forests and mountains in Hanoi. The house is only 12m2 and made of wood, with glass facing straight to the forest valley. Although the area is modest, this small house is still full of necessary amenities, such as air conditioner, fireplace, bed, workplace, toilet. The scenery around is stunning, with pristine nature surrounded.
– The underground Hobbit Homestay: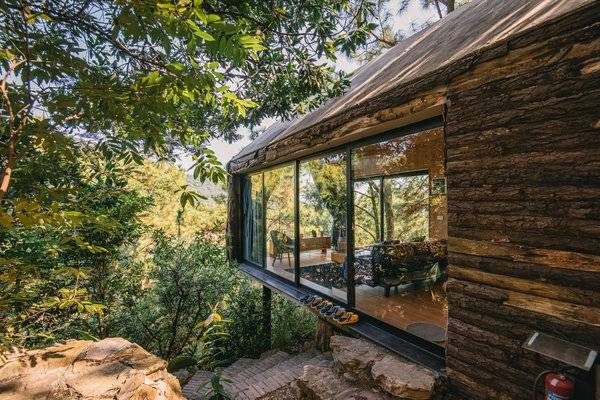 The underground hobbit homestay with the most special architecture of U Lesa, which is nowhere to be found in Vietnam. It is submerged under the ground and surrounded by grass. In winter, the house is still warm and fresh, with a special wooden fireplace inside. The price for staying here is also quite high, ranging between 600,000 VND /person/day (about 26 US dollars/ 3000 yen)
– Thung Sat homestay (Iron Barrel):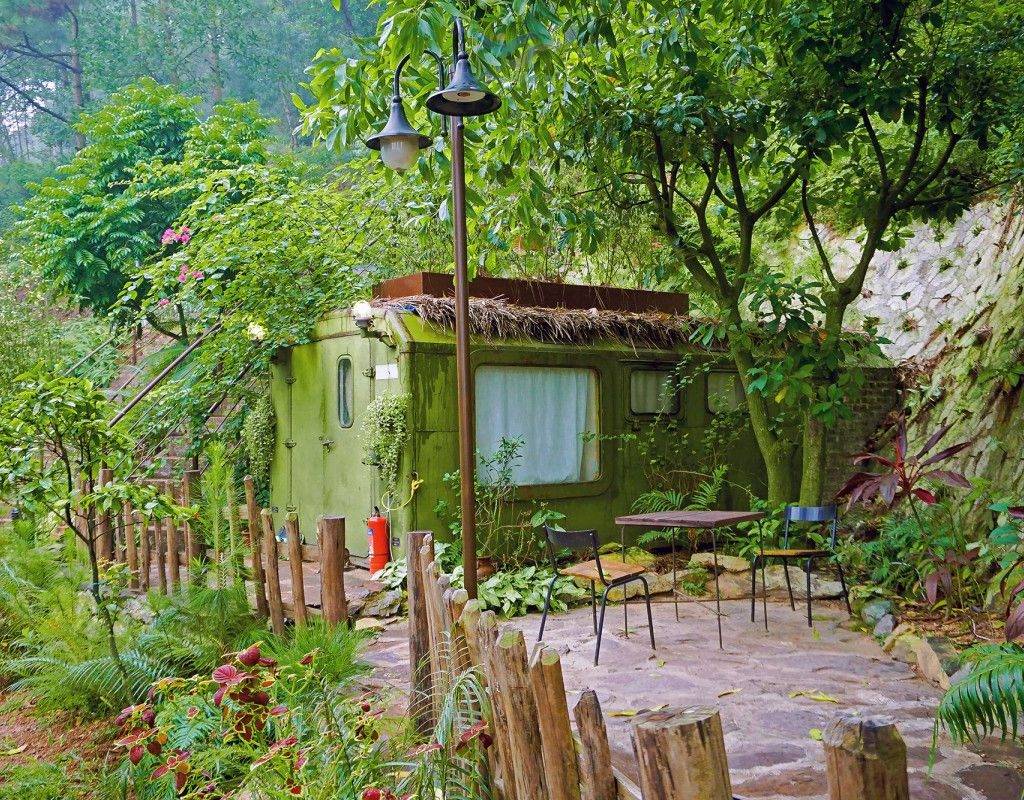 Thung Sat homestay has a pitted surface with space enough for two people. This bungalow was made over from a Soviet military wagon tire. The wooden paneled furniture creates a cozy, comfortable, and clean space. The cover is reserved mostly, creating a contrasting effect of time. There is a yard for a tea break and a private pool surrounded by trees and nature. The interior design is also simple but quite lovely.The price here is about 600,000-750,000 VND / person / day (about 26-32 US dollars/ 3000 – 3750 yen)
4. What to do in Nha Ben Rung – U Lesa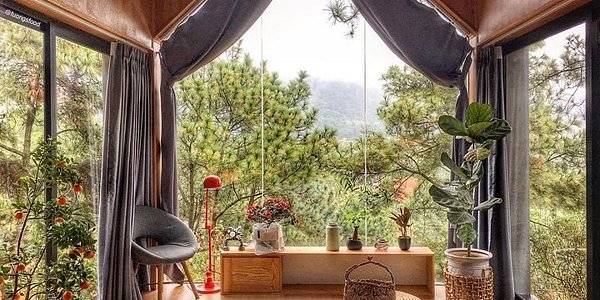 U Lesa is a suitable place for those who want to relax, change the atmosphere, and "escape" in no time. When coming here, you will have a lot of utilities, even the BBQ area, and children's play area. Along with that is a free breakfast and bicycle service to go to places around, such as Viet Phu Thanh Chuong, Ho Dong Quan, Thanh Giong Temple, within a radius of 3 – 6 km.
5. The essential items to bring when coming to Nha Ben Rung – U Lesa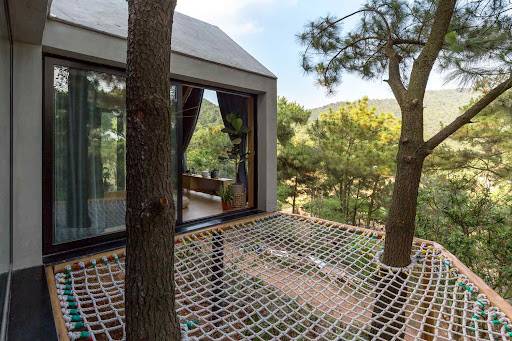 – Anti-mosquito cream: There are a lot of mosquitoes in the forest house and the romantic wooden house. Of course, many mosquitoes entrance so fast, so you should close the door whenever in or out. Also, you should use mosquito-repellent spray or a mosquito net.
– A few lovely clothes to wear when taking pictures to save memorable moments.
– Personal items: Brush, shower gel, etc. (If you forget those, just contact the owner. They have everything you need here).
– You can also bring snacks, such as bread, instant noodles, fruits, or BBQ items that you have prepared for yourself. It will save you money on the trip.