YEN SO PARK – THE BIGGEST PARK IN SOUTHEAST ASIA
10km from the center of Hanoi, Yen So Park has an area of ​​up to 382 ha. The park is full of trees, lakes, and cultural – entertainment works, making it an interesting picnic spot right in the South of the capital.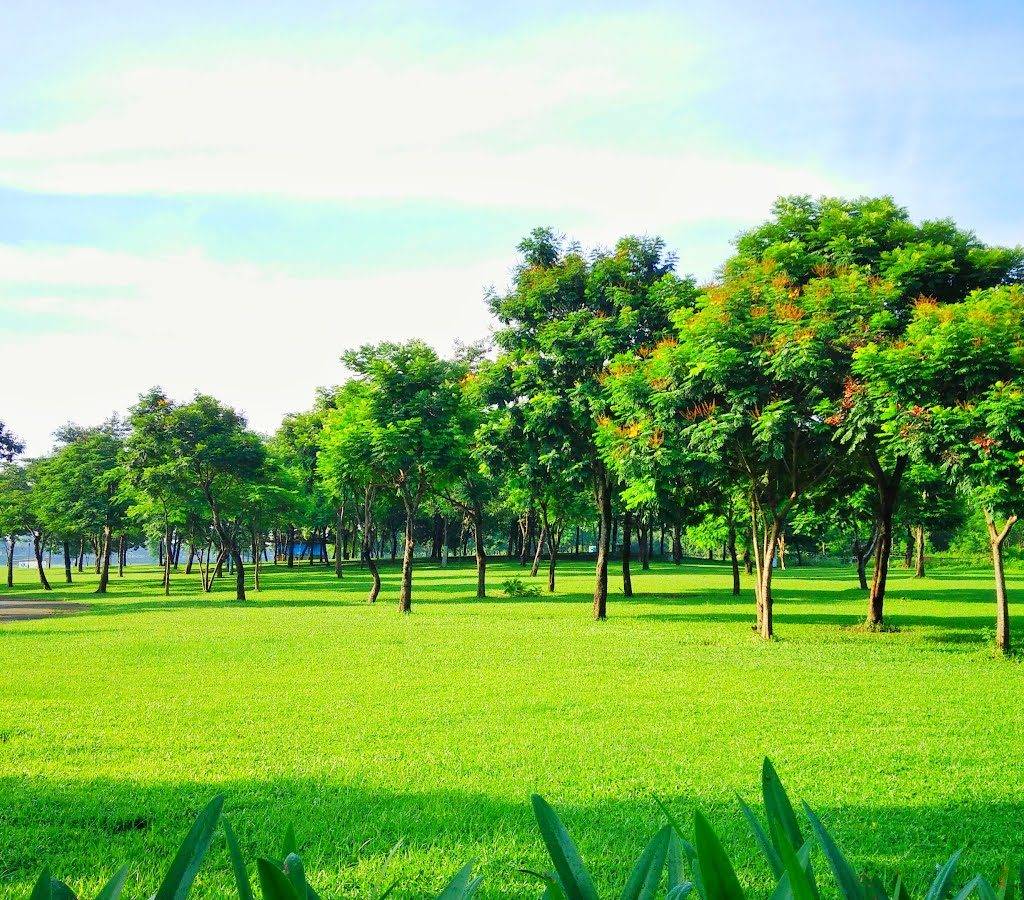 With an architectural style of both modern and traditional experiences, Yen So Park has won the prestigious 2011 award for Landscape Architecture Design awarded by the Institute of Landscape Architecture Malaysia (ILAM).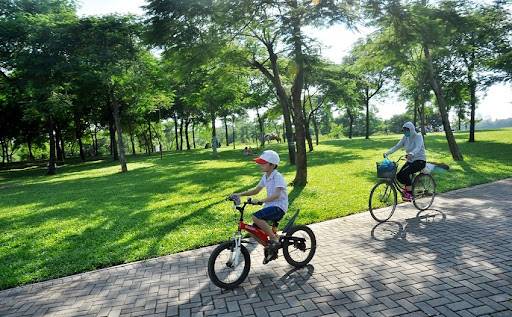 Visitors can admire unique architecture, such as exhibition houses, boat landing, matrix bamboo garden, semicircular stage, round stage, cultural village, Ngoc island, etc.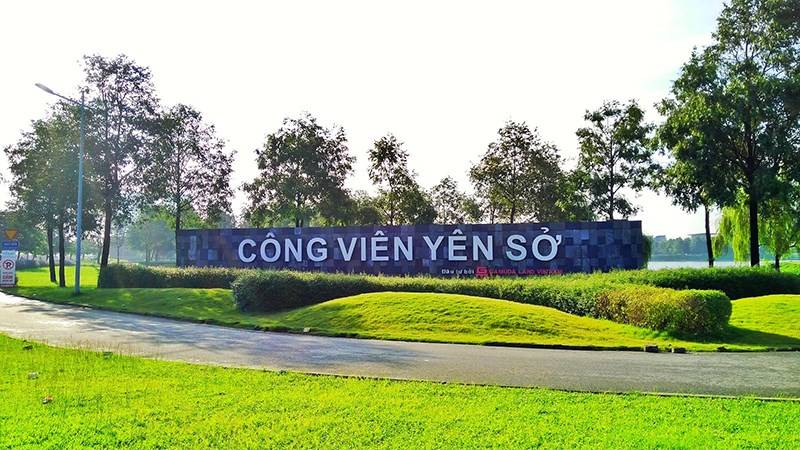 Yen So Park is far different from the hustle and bustle of Hanoi capital. Its attraction is the peace, fresh air, serene lake, the roads covered with trees, and the evergreen lawns. All create a pleasant feeling.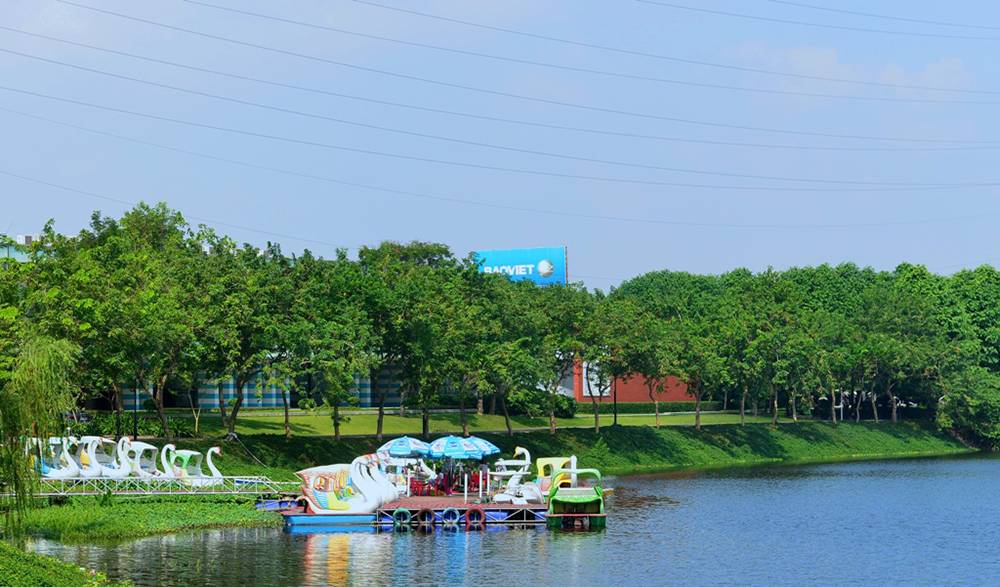 Every day, there are hundreds of visitors traveling to the park to watch, relax, play, go picnic, and BBQ. Particularly in weekends and major holidays, there are thousands of people coming here to relax and barbecue.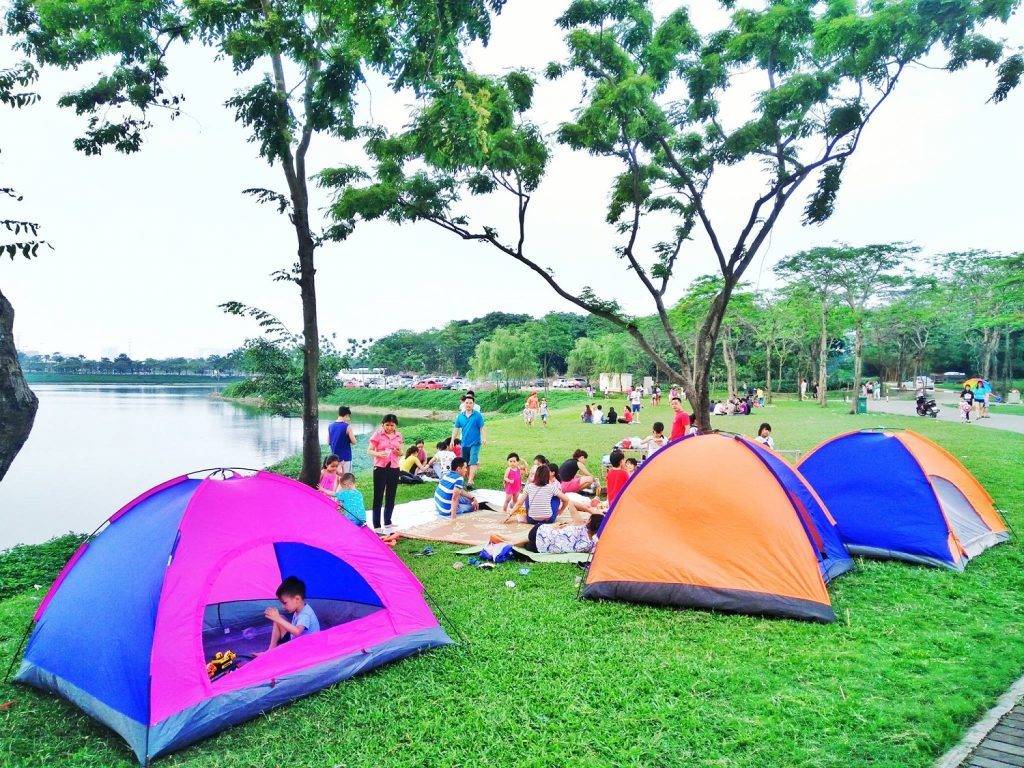 Yen So Park is the only park in Hanoi to grill BBQ, camp, and organize fun activities up to thousands of people.
**Price list in the park**
Entrance fee: Free.
Parking fee:

Motorbike: 5,000 VND (about 0.5 US dollar/ 25 yen per day.
Car: 30,000 VND (about 1.5 US dollar/ 150 yen per day).
The park is also full of sanitary facilities, pubs, bicycle rental services for 30,000 – 40,000 VND an hour. Meanwhile, pedal duck boat service, boat rental with 60,000 – 100,000 VND/ hour.
If you want to escape from the bustling and hustling city but not want to go too far, Yen So Park is an great ideal. Come here and enjoy the fresh air, peaceful environment before heading back to work! Hopefully, this article is interesting to you. Thank you!