Ana Marina Flow House – The very first FlowRider in Vietnam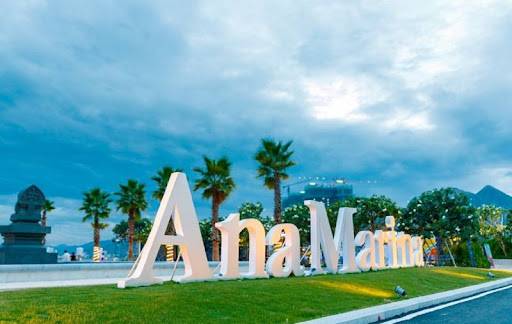 Surfing is an adventure sport for those looking for thrills when the monsoons rise. To make this sport more popular and safer, the hydraulic artificial FlowRider from the USA features many high safety modes when operating onshore as well as controlled wave speeds. That's also the reason why the brand is enthusiastically welcomed in more than 35 countries.
This innovative surfing system is now available in Nha Trang – Vietnam, creating a great chance for residents and visitors of Ana Marina to experience the thrilling sport.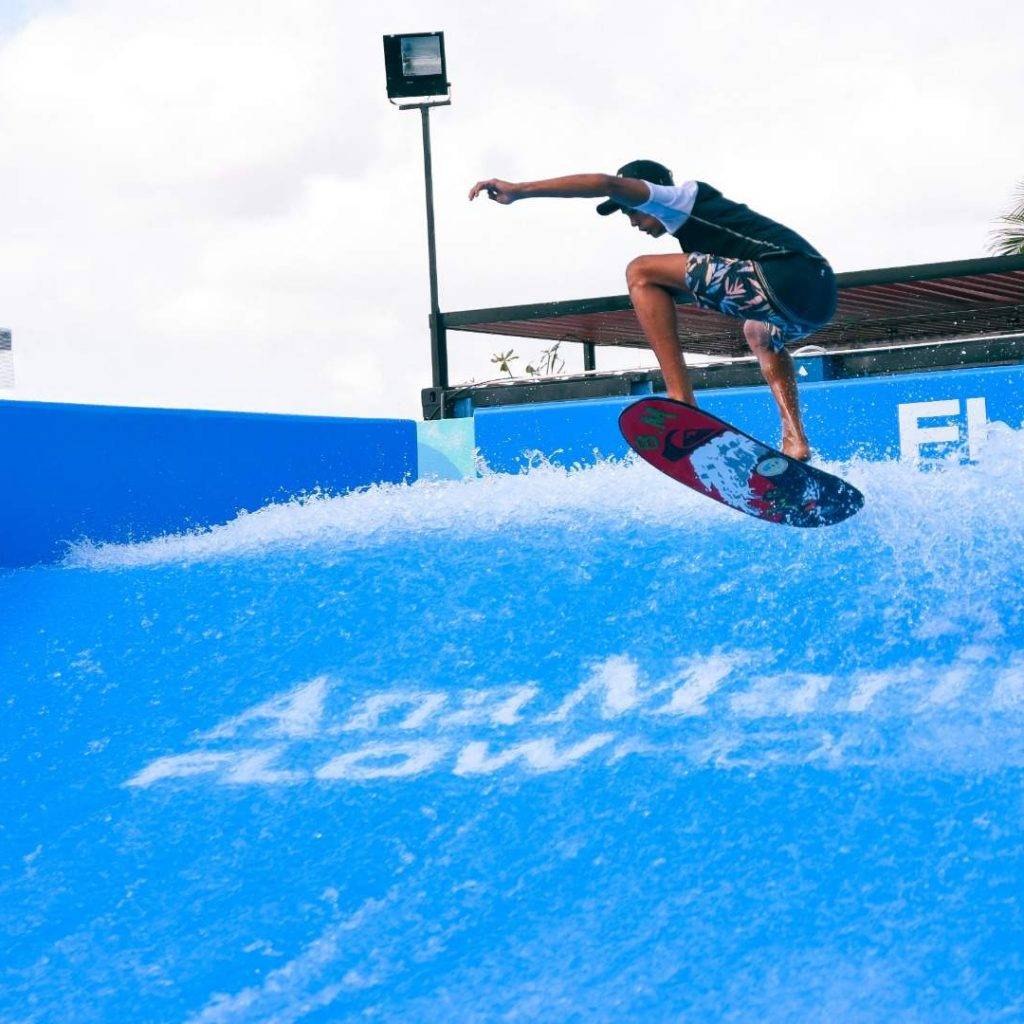 Ana Marina Flow House is one of the service complexes at the international Ana Marina Nha Trang project, with numerous new sports and entertainment activities, such as wave parties, walking streets along the beach with funny-decorated food trucks, water sports – flyboard, kayaking, and water park, beach club, etc.
Read more: SIX SENSES NINH VAN BAY RESORT – THE MOST BEAUTIFUL ISLANDS IN NHA TRANG
Also, visitors can enjoy flowriding from 10 am to 10 pm every day. The new round always starts at the first minutes of each hour, so it is very convenient to arrange your time.
According to many people, the most suitable period for surfing is around 10 am – 11 am or 3 am – 5 pm, when the weather of the coastal city Nha Trang is the best, giving "excellent filters" to your Instagram/Facebook pictures.
Besides, the time from 5 pm – 9 pm is ideal, too. That's when all lights are on, dancers with colorful costumes perform passionately under the tropical house music, the skillful fire dances, tropical drinks, and great food, etc.; everything will make you excited and stronger with each wave.
Read more: Nha Trang: What to eat in Nha Trang?
*To make a reservation, you can prefer the following information:
– Ana Marina Nha Trang
– Address: Nguyen Co Thach Street, Vinh Hoa Ward, Nha Trang City
– Hotline: +84 (258) 3901 888
– E-mail: info@anamarina.com
– Website: http://anamarina.com/
Read more: Nha Trang: The Pearl of the South China Sea