Vung Tau, the closest fascinating coastal enclaves to Ho Chi Minh city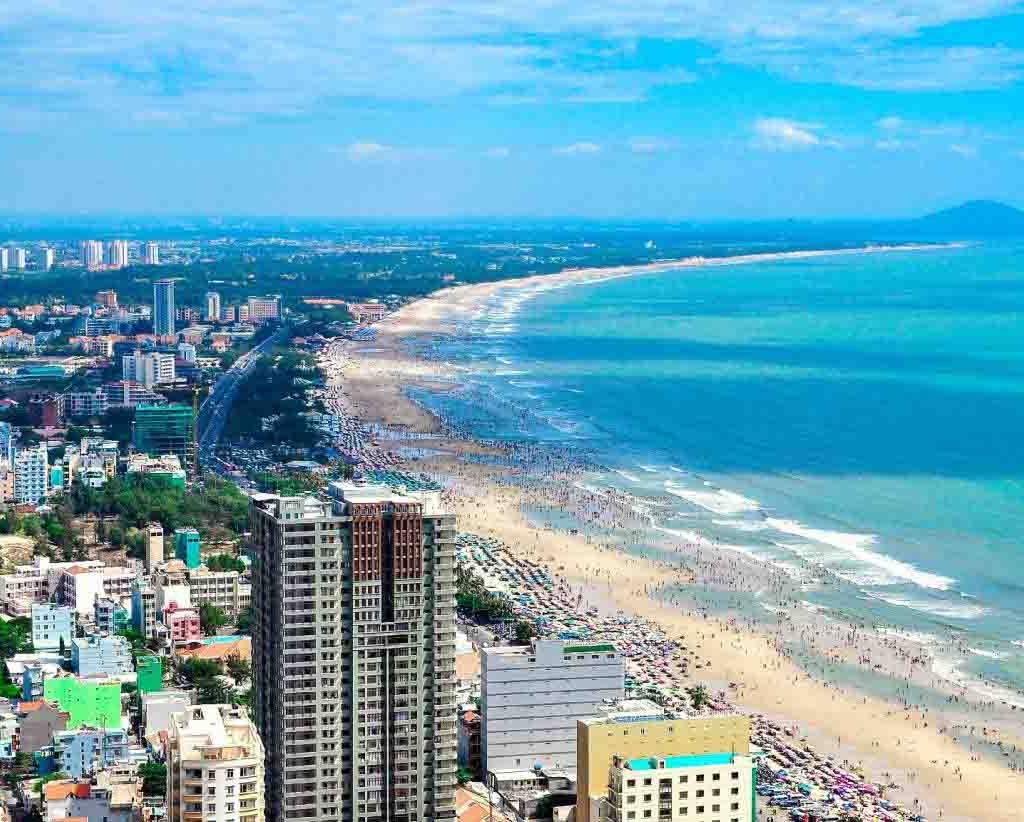 As one of the most prominent seas in the South Central region, only about 100km from Ho Chi Minh City, Vung Tau is drawing strong attention to world-class golf courses and numerous luxury resorts. However, the city's originally natural attractions are no less wealthy, with a collection of family-friendly long sandy beaches like Bai Truoc, Bai Sau, Ho Tram – Ho Coc, and Suoi O, or even the lately-renowned deserted archipelago, Con Dao islands. Also, Vung Tau is a food paradise where visitors could quickly stuff their stomachs with abundant delicious street food to full plates of satisfying fresh seafood.
I. About Vung Tau
Easily accessible from the center of Ho Chi Minh City with just a 3-hour drive, Vung Tau is one of the favorite short-term destinations of southern tourists. Located completely protruding from the mainland like a strip of land, from here, one can see the East Sea both at sunrise and at sunset on the 20km long coastline.
Vung Tau has two mountain ranges, Big Mountain (Tuong Ky) and Small Mountain (Tao Phung), both of which have mixed forests. On Small Mountain is an 18-meter-high lighthouse shining up to 30 nautical miles and over 100 years old, considered the oldest lighthouse in Vietnam. Meanwhile, On Big Mountain is Ho May, a large freshwater lake among the primeval forest.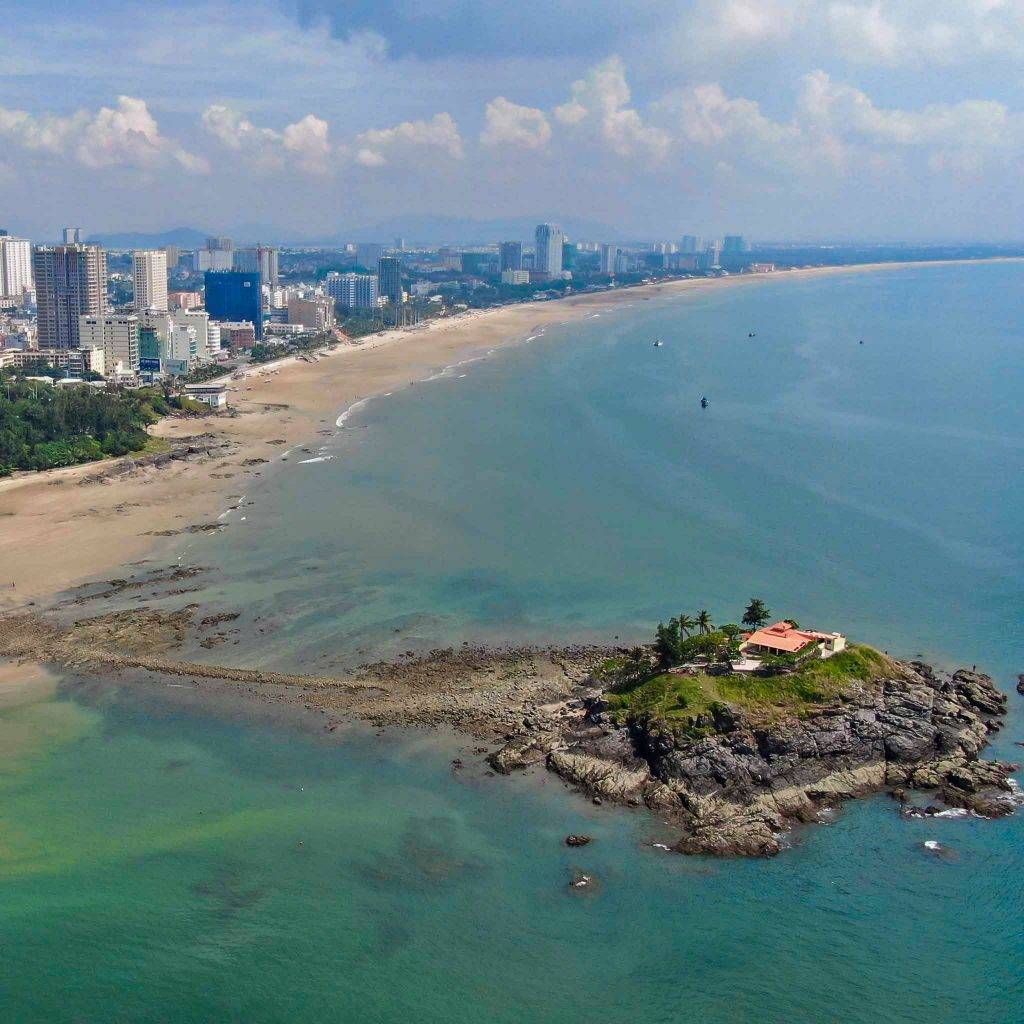 Surrounded by the sea, primeval forests, high mountains, rivers, and large lakes, the climate here is cool all year round with the average annual temperature is 27 ° C. The dry season from November to April next year is the best time for Vung Tau tourism, while the period from May to October is the rainy season when you need to check the weather forecast carefully to avoid the storms before the trip. On weekends and public holidays, Vung Tau attracts countless tourists, so the service prices are also rising.
Read more: 9 COMMON TRAVEL MISTAKES OF TOURISTS
II. Vung Tau attractions
1. Beaches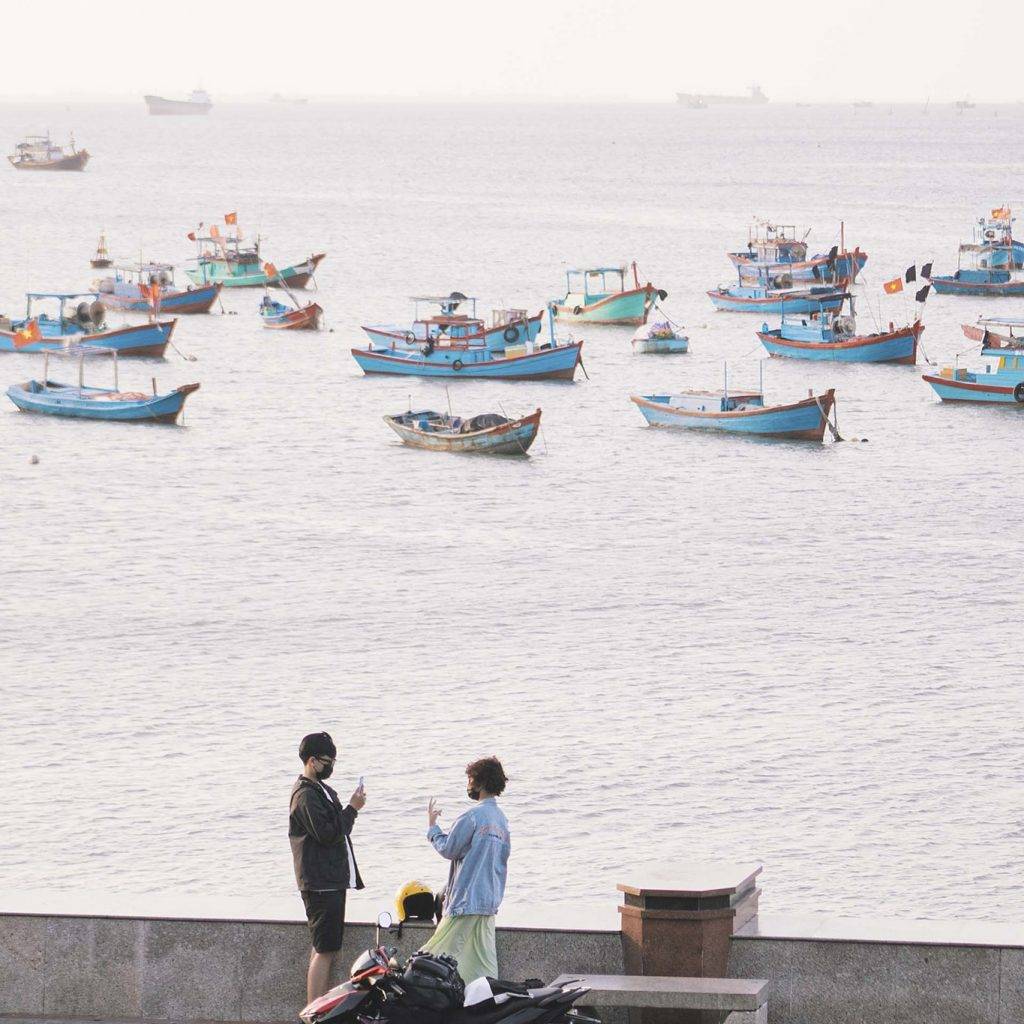 Some of the Vung Tau beaches that you can find right in the city center are Bai Sau, Bai Truoc, Dau Beach, Dua Beach; A little further away are Long Hai Beach, Ho Tram – Ho Coc, and Suoi O.
Bai Sau is famous for its nice stretching, gentle waves, and is less crowded. This is also where many hotels and dining areas are located. In contrast, Bai Truoc seems busier as it faces the shopping areas as well as high-rise buildings. Still, this is an ideal place to watch the sunset.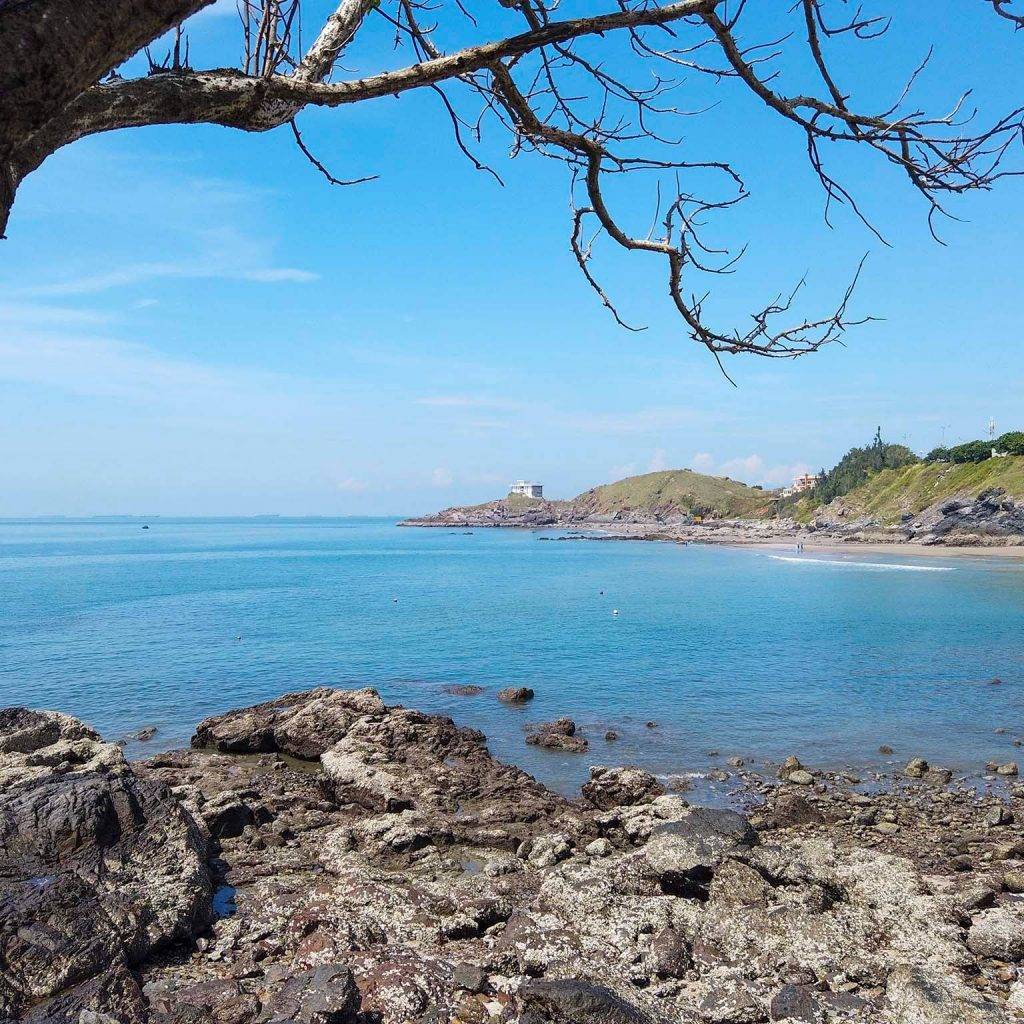 12km from the center of Vung Tau city, Long Hai Beach has crystal clear water nearby stretching golden sand. The tranquility makes this area a perfect spot for sea-front resorts. Plus, it's also a good place to enjoy fresh seafood at quite low costs. On the Long Hai Beach route, you should visit Suoi O, where there is a freshwater stream and vast blue seawater, as well as Binh Chau hot mineral spring.
Ho Tram – Ho Coc are two pristine beaches in Xuyen Moc district. Ho Tram beach is gentle, with fine white sand, turquoise water next to the deep blue poplar forest running along the coast. Ho Coc beach is located next to the primeval forest, fully inheriting the cool and clean atmosphere.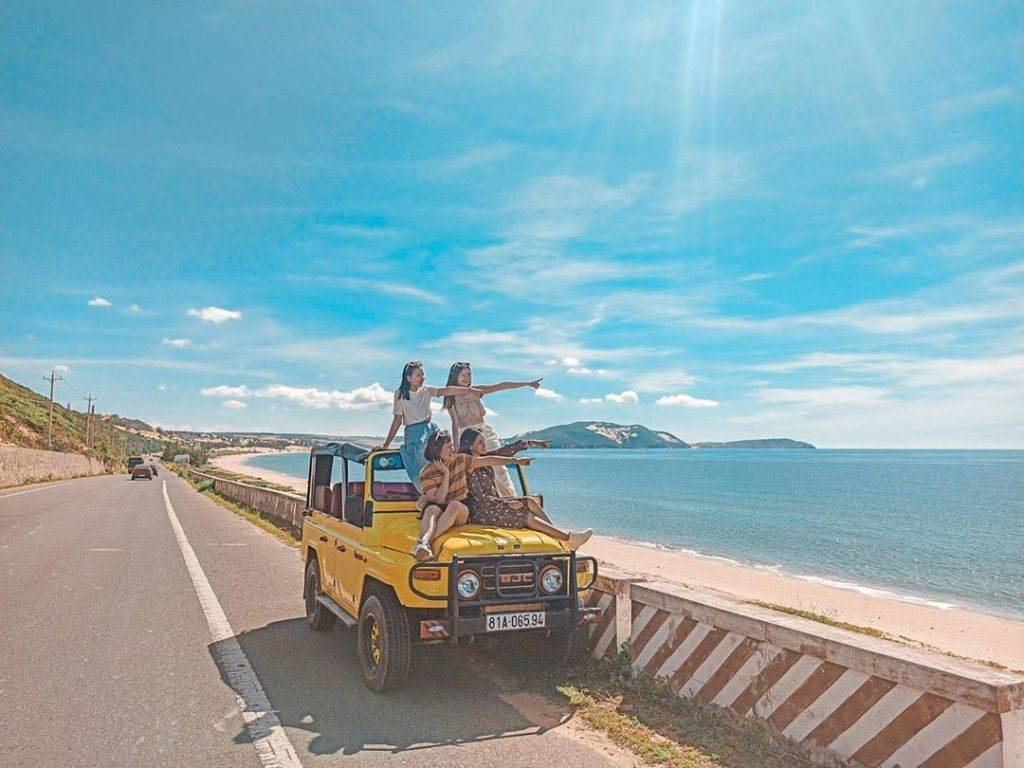 2. Con Dao Islands
Con Son Islands are an archipelago as well as a district of Ba Ria–Vung Tau Province. In 1861, the French conquest and turned the islands into a notorious prison with "Tiger Cages" to hold and torture Vietnamese political prisoners. The islands with all favorable conditions – magmatic rock cliffs bordering turquoise water with abundant sea creatures, tropical forests, pristine islets, have gradually become a fascinating resort for anyone who wants to escape from the hustle and bustle in big cities.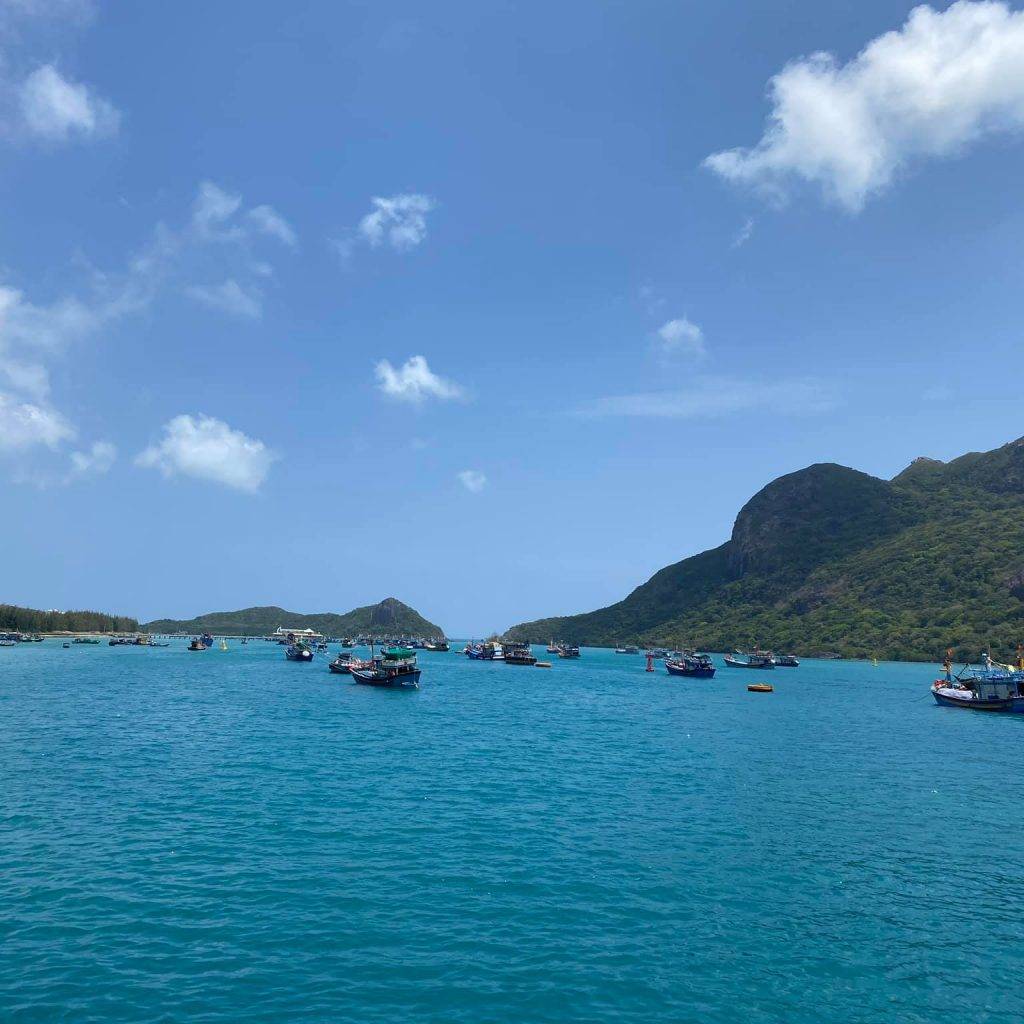 Among 16 islands in this archipelago, Con Son is the largest one, where the district's airport is located. Con Son is also renowned for its pristine condition; even more than half of its area is currently still forests. There, you will have a chance to witness wild sea turtles crawling to the shore laying eggs, and other rare forest species such as bow-fingered geckos, black giant squirrels, etc.
Read more: Con Dao Islands, a reviving secluded paradise in the East Sea
3. Small Mountain (Nui Nho)
Small Mountain, or Tao Phung Mountain, is located in the south of Vung Tau city with an area of ​​about 120ha and an altitude of about 170m. The mountain consists of 2 peaks combined with coastal roads leading to innumerable hotels, restaurants, cafes, etc.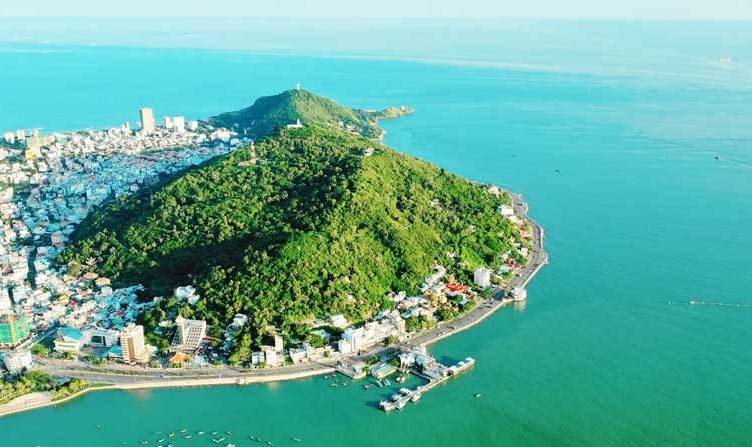 At the highest peak stands the Lighthouse built by the French in 1862. The way up here is a long windy concrete road that makes it easy for tourists to travel by motorbike. The interesting point of the Lighthouse is its spiral stairs to the top. Not only that, but it also has a balcony to enjoy the panoramic view of the city. At the foot of the Lighthouse are four ancient French cannons over 10 meters long and weighing tons. During the war, this area was used to prevent enemy attacks from afar.
The lower peak of Small Mountain is where the 32-meter-high statue of Jesus the King is situated – the tallest statue of Jesus in the world. To get here, you need to pass more than 800 steps, then climb up narrow stairs inside the statue to reach Jesus's shoulder where you will have various stunning views making up for the hard work of climbing. Note: dress politely when going inside the statue, as well as carry much water to drink as it is hot and humid as you climb up. The time this place closes is at 5 pm.
4. Local markets
The local markets in Vung Tau are the right place to enjoy seafood as well as other famous specialties. Some places you should not miss are Tran Phu market next to Sao Mai village, Xom Luoi market, and Vung Tau night market. In particular, Xom Luoi market is always a crowded place, especially in the time frame from 3 pm to 4 pm, because at that time the boats come back, carrying extremely fresh seafood. The price here is much cheaper than the shops near the beach because this place is a wholesale outlet.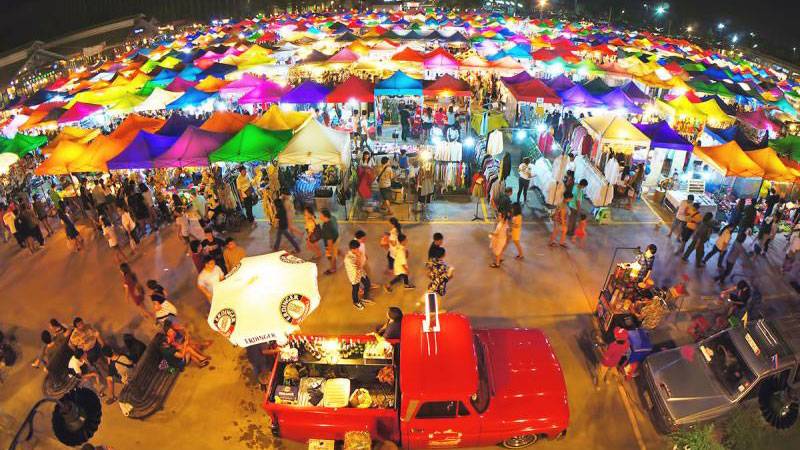 Vung Tau Seafood night market starts operating at 5 am – 5:30 pm and ends around midnight. The ideal time for tourists to visit the seafood night market and visit the restaurant to enjoy attractive seafood dishes is around 6 am – 7 am. At this time, the place is super crowded and bustling, subtly the pleasing aroma of seafood being processed. Don't forget to try Lau Ca Duoi (the stingray hot pot), served with sour bamboo shoots and vermicelli. As for street food, some top-ten dishes should be Banh khot, Banh xeo, crab soup noodles, etc.
III. How to get to Vung Tau
Currently, there are 3 main means of transportation from Ho Chi Minh City to Vung Tau: motorbike, bus, or hydrofoil.
1. Motorcycle
Traveling to Vung Tau by motorbike is extremely popular among travelers from Ho Chi Minh City due to the beautiful and easy road requiring only 2.5 hours traveling.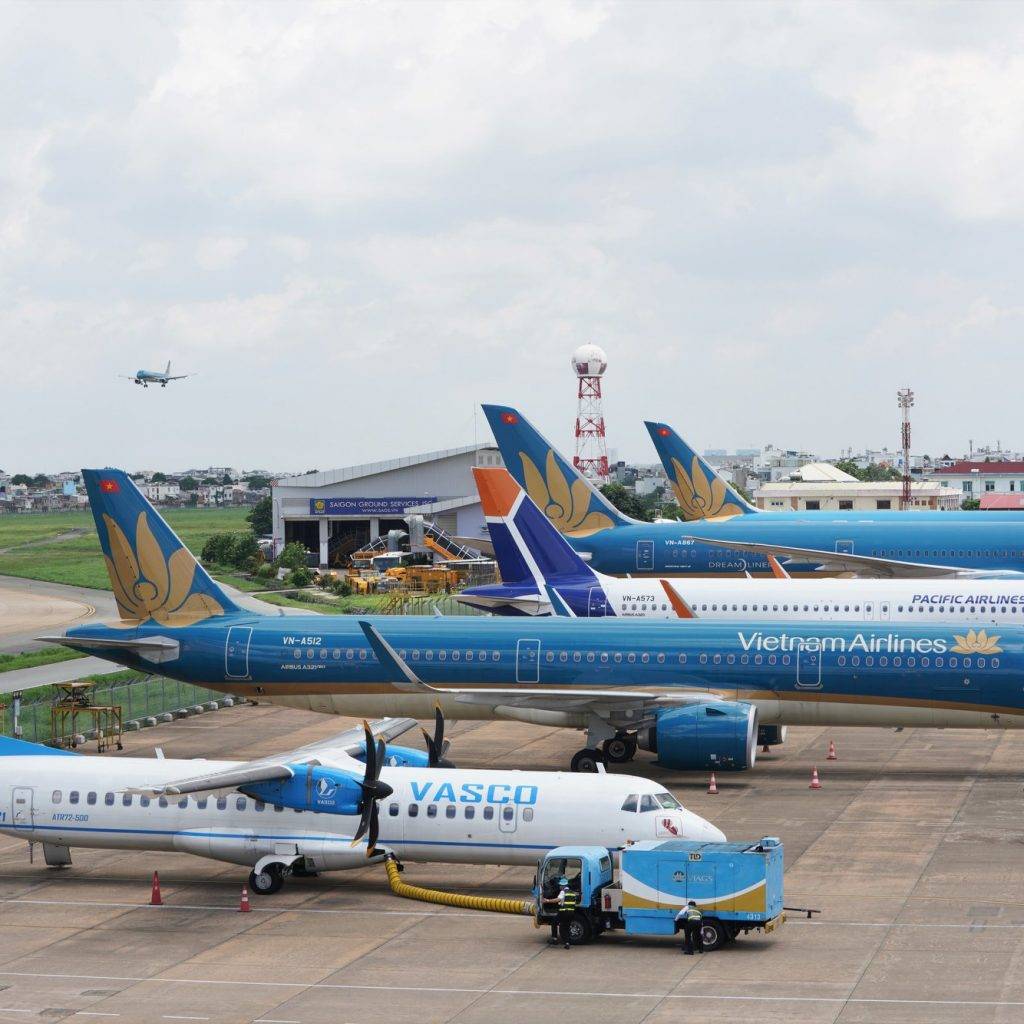 Option 1: From Ho Chi Minh City, follow Highway 1, cross Dong Nai bridge to a traffic roundabout (Vung Tau intersection). From here, turn right along Highway 51 and go about 100km further to Vung Tau.
Option 2: From the city, you can choose the route from Cat Lai ferry (District 2) to Nhon Trach – Dong Nai. This road will lead to National Highway 51, the entrance to Nhon Trach Industrial Park, 20 km shorter than the above way. The Cat Lai ferry ticket price is 5,000 VND/time.
2. Bus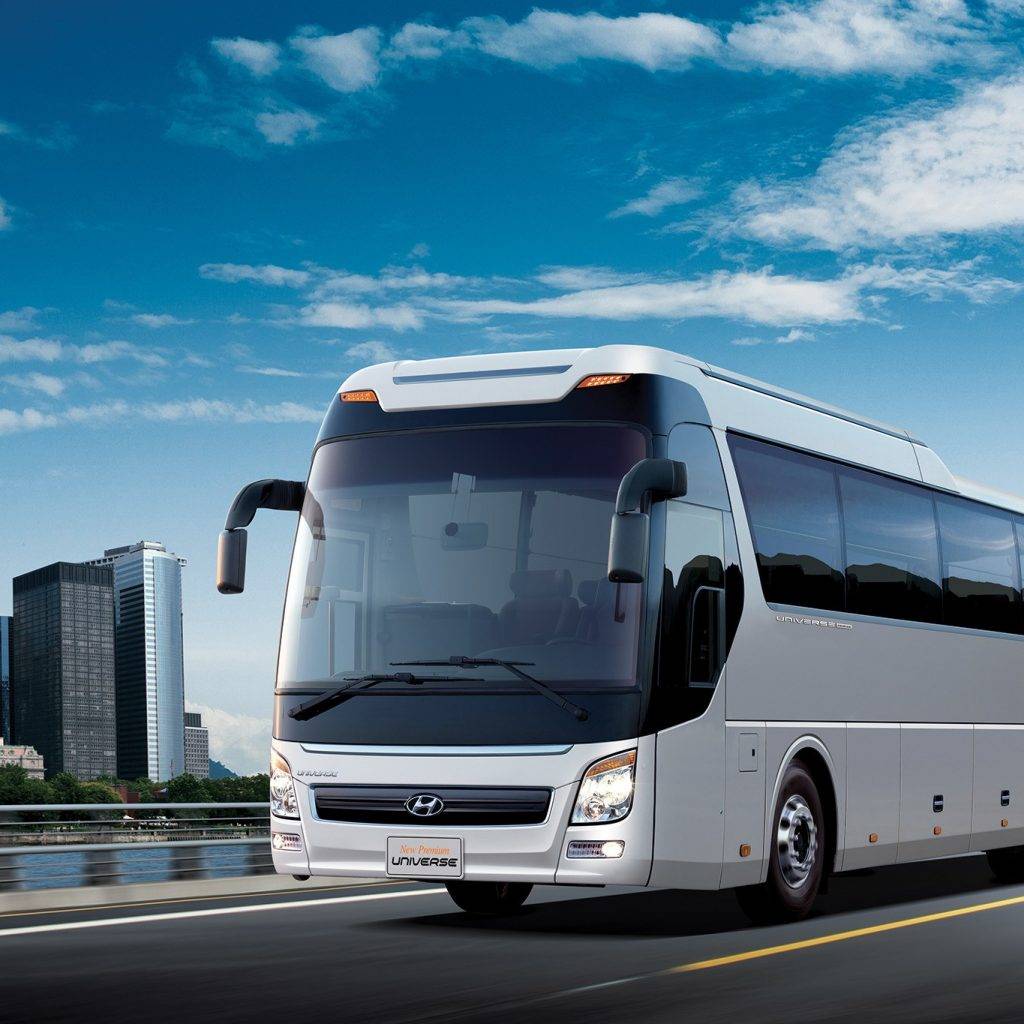 Buses from Ho Chi Minh city to Vung Tau are rather diverse – some famous buses: Toan Thang, Hoa Mai, Phuong Trang – with reasonable prices. In addition, those companies have also launched VIP Limousines with more convenient services: spacious and comfortable seats, free WiFi all the way with only about 160,000 VND/ticket.
Hoa Mai – 0283.821.8928 – 0962,200,200 (VIP)
Toan Thang – 0283.9144.052 – 0908.121.135
Phuong Trang – 19006067 – 0283.838.6852
3. Hydrofoil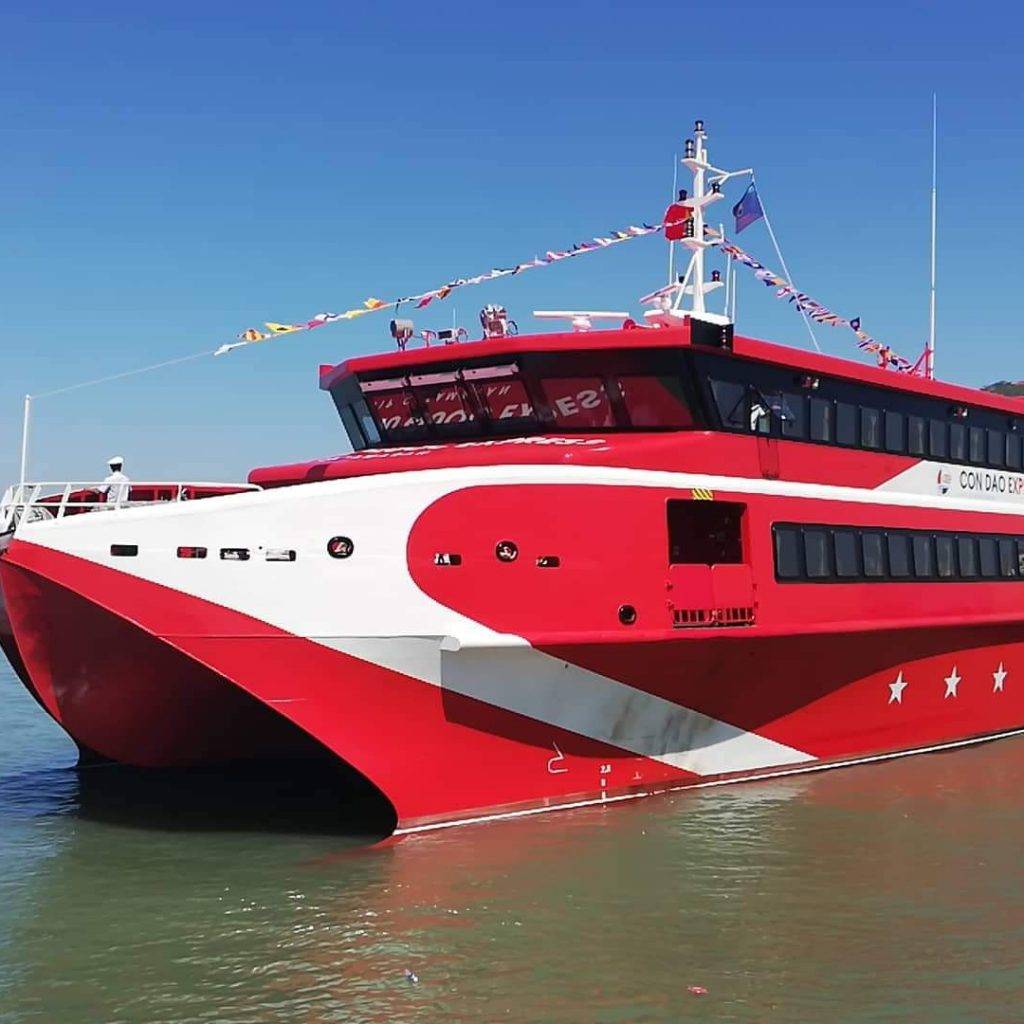 The hydrofoil is a recently-exploited sea transport vehicle, making the journey from Ho Chi Minh City to Vung Tau faster and more enjoyable. Hydrofoil routes usually operate from 8:00 to 16:00, every 1 hour, and it only takes 2 hours to reach the wonderful coastal city. The ticket price: 120,000 VND/child and 240,000 VND/adult.
4. Getting around the city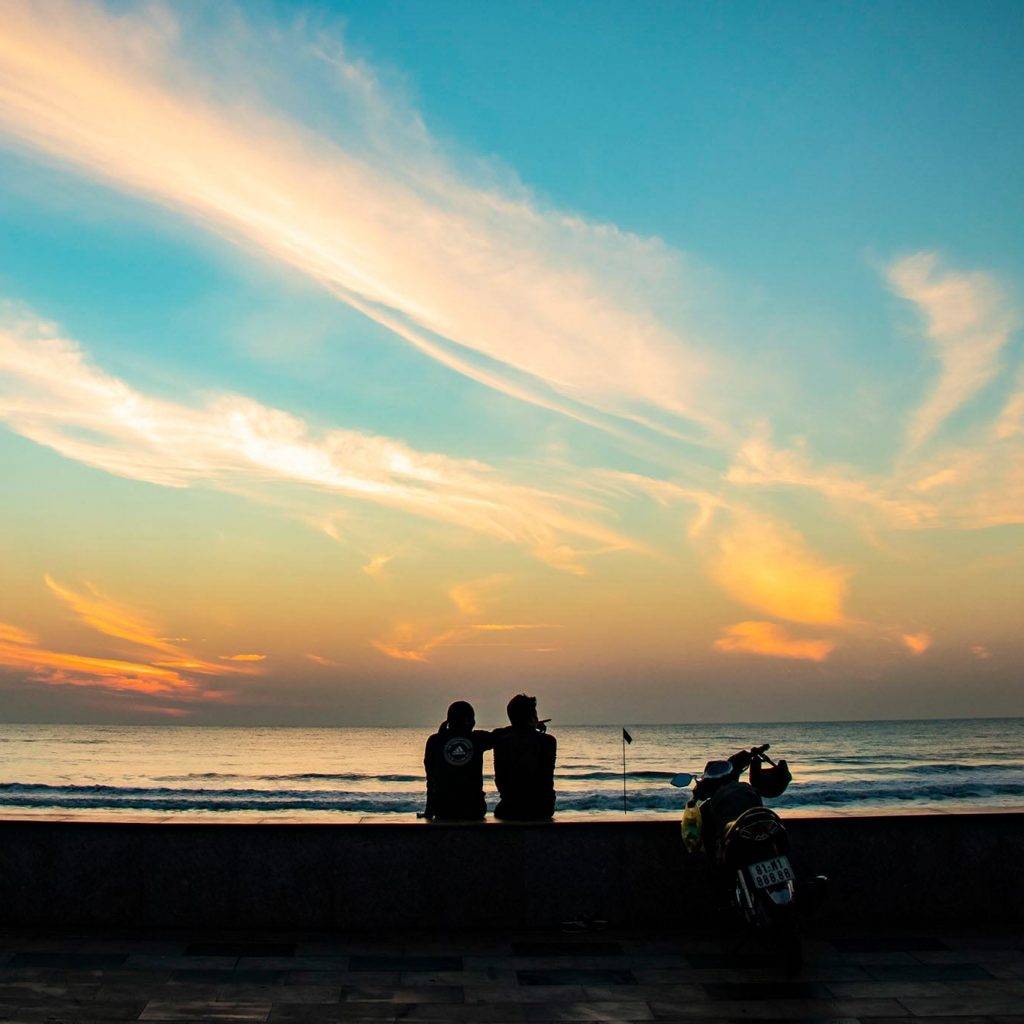 Motorbikes are the most reasonable choice to travel around Vung Tau city because the attractions are not too far away from each other, and it makes it easy for you to enjoy the full "taste" of the sea. Renting a motorbike in Vung Tau is also a piece of cake as the travel service is quick and professional.
*A few references:
– Mr. Tan Phat
Address: 119 Hoang Hoa Tham, Thang Tam Ward, City. Vung Tau
Phone number: 0792 323 023
– Mr. Minh Hai
Address: 15 Xo Viet Nghe Tinh, Thang Tam Ward, City. Vung Tau
Phone number: 0918 308 772
– Mr. Can
Address: 139 Phan Chu Trinh, Ward 2, City. Vung Tau
Phone number: 0936 436 606
Read more: Cai Rang floating market, a lively water commerce spot through generations
IV. Accommodation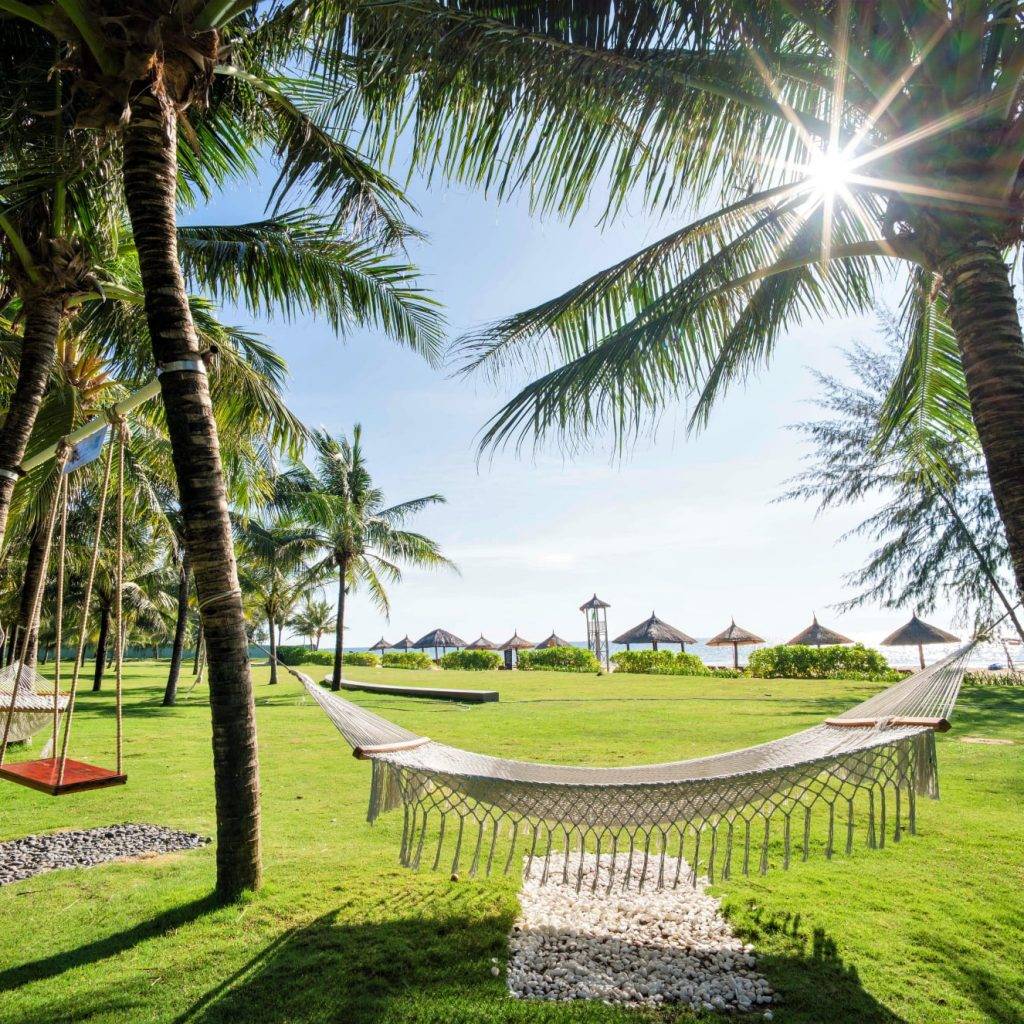 As the busiest coastal city in the South, accommodating services in Vung Tau are diverse, from high-end hotels to pretty homestays. You can find a place to stay at big beaches, including Bai Truoc, Bai Sau, Dau Beach, and Dua Beach. However, bear in mind that the peak time of Vung Tau tourism is on weekends and holidays.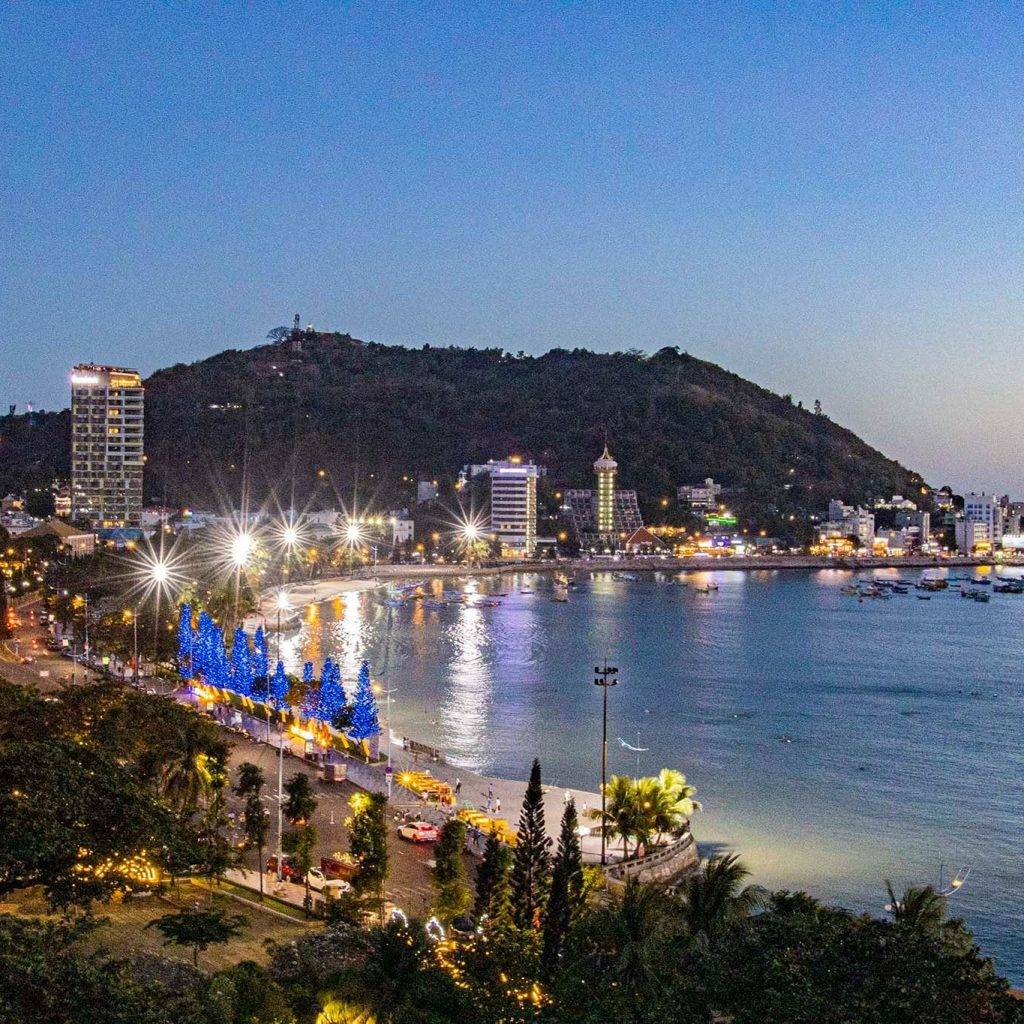 Room prices here are also clearly segmented:
Hostel, homestay, one-star hotel: from 150,000 – 300,000 VND/night.
Two-star hotel: from 350,000 – 600,000 VND/night.
Three-star hotel: from 500,000 – 800,000 VND/night (including breakfast).
Four to five-star hotels and resorts: from 1,000,000 VND or more, with full utilities and perfect services.
*Suggestions:
Sakura Hotel: H15 Road 1 Hamlet A Chau, Vung Tau
Sea Memory Hotel: 26 Phan Huy Ich, Ward 2, Vung Tau
An Yen Homestay: 60/54/8 Pham Hong Thai Street, Ward 7, Vung Tau
Imperial Hotel Vung Tau: 159 Thuy Van, Thang Tam Ward, Vung Tau
Read more: MINI FARM – A SUPER LOVELY FARM IN VUNG TAU