VUNG TAU TOURISM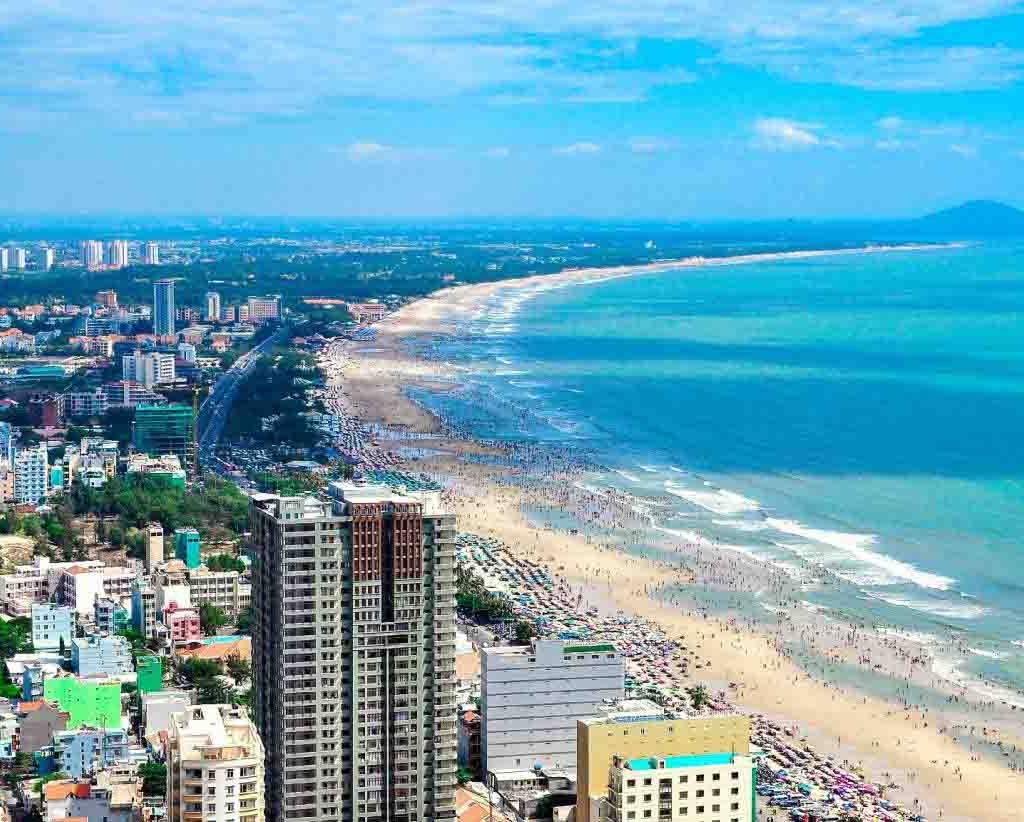 Less than 2 hours to ride a motorbike from Saigon, Vung Tau is always the first-choice destination for an impromptu trip. Besides beautiful beaches, Vung Tau also has many tourist attractions, amusement parks, and countless delicious seafood dishes that no one wants to miss.
1. Time to travel to Vung Tau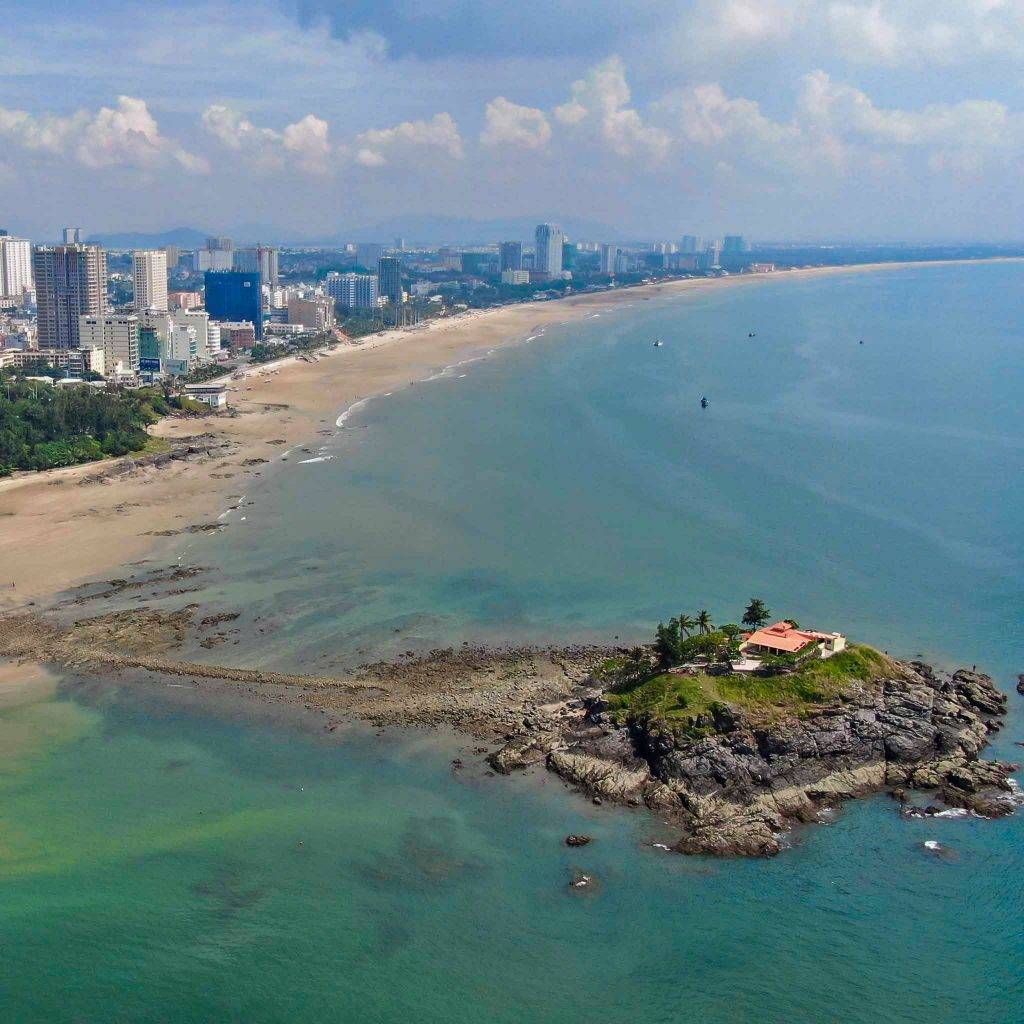 Vung Tau has the tourist season all year round because the temperatures are never too cold or too hot. The average annual temperature is 27 ° C; the lowest month is about 24.8 ° C, and the highest month is roughly 28.6 ° C. You only need to follow the weather forecast to avoid the storms (usually the rainy season starts from May to October). In addition, on weekends and public holidays, Vung Tau attracts a lot of tourists, then the service prices are rising.
2. How to move from Ho Chi Minh City to Vung Tau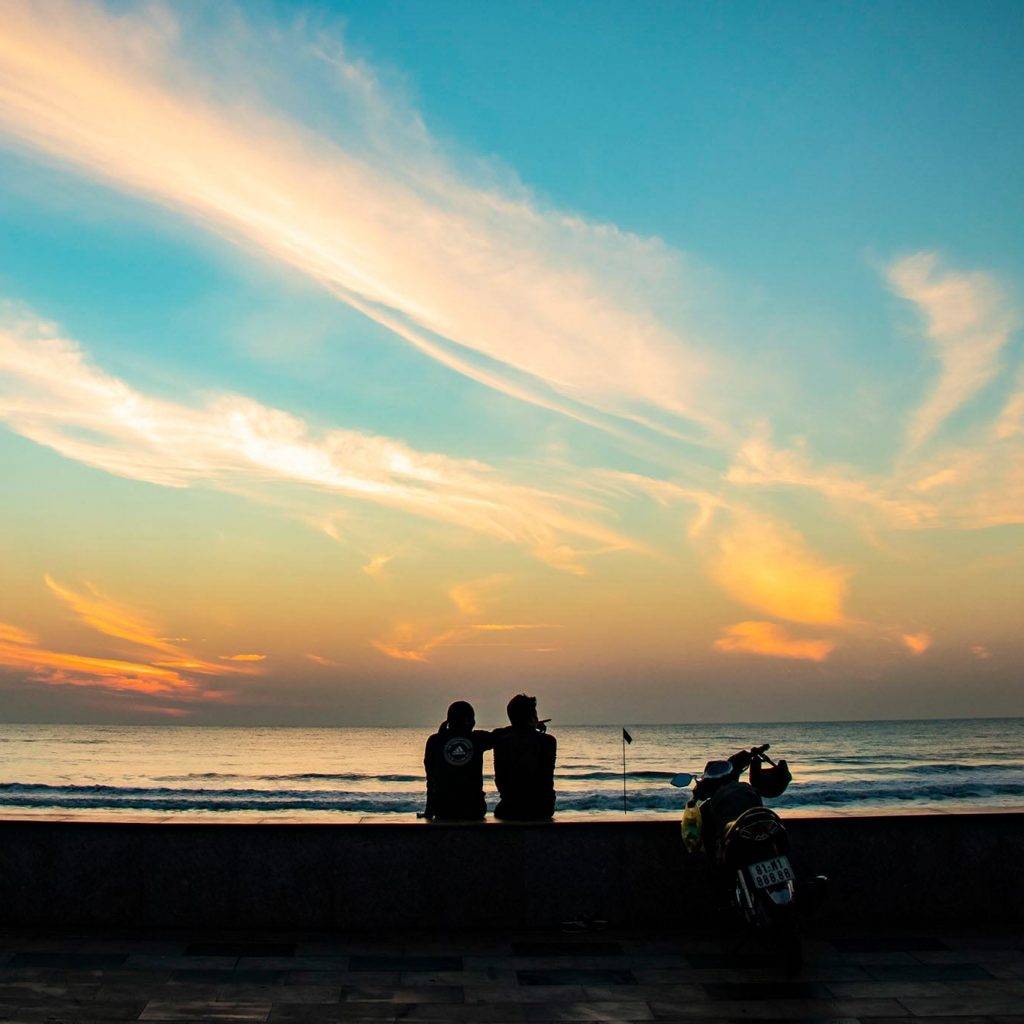 – Motorbikes: This is a popular means of transportation for young people, especially those who love to travel. The travel time from Ho Chi Minh City to Vung Tau is about 3 hours.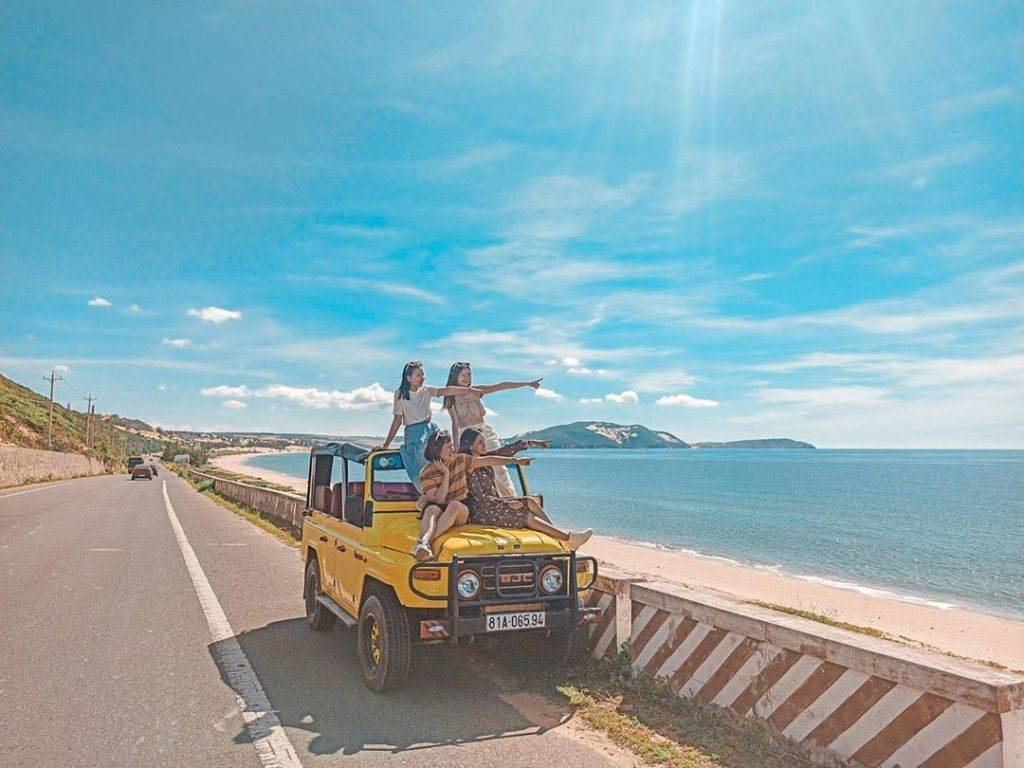 – Cars: If you or your family can be self-sufficient by this means, the time will be significantly shortened through the Ho Chi Minh City – Long Thanh – Dau Giay highway, then the travel time is only about 1.5 hours, instead of 3 hours by motorbike.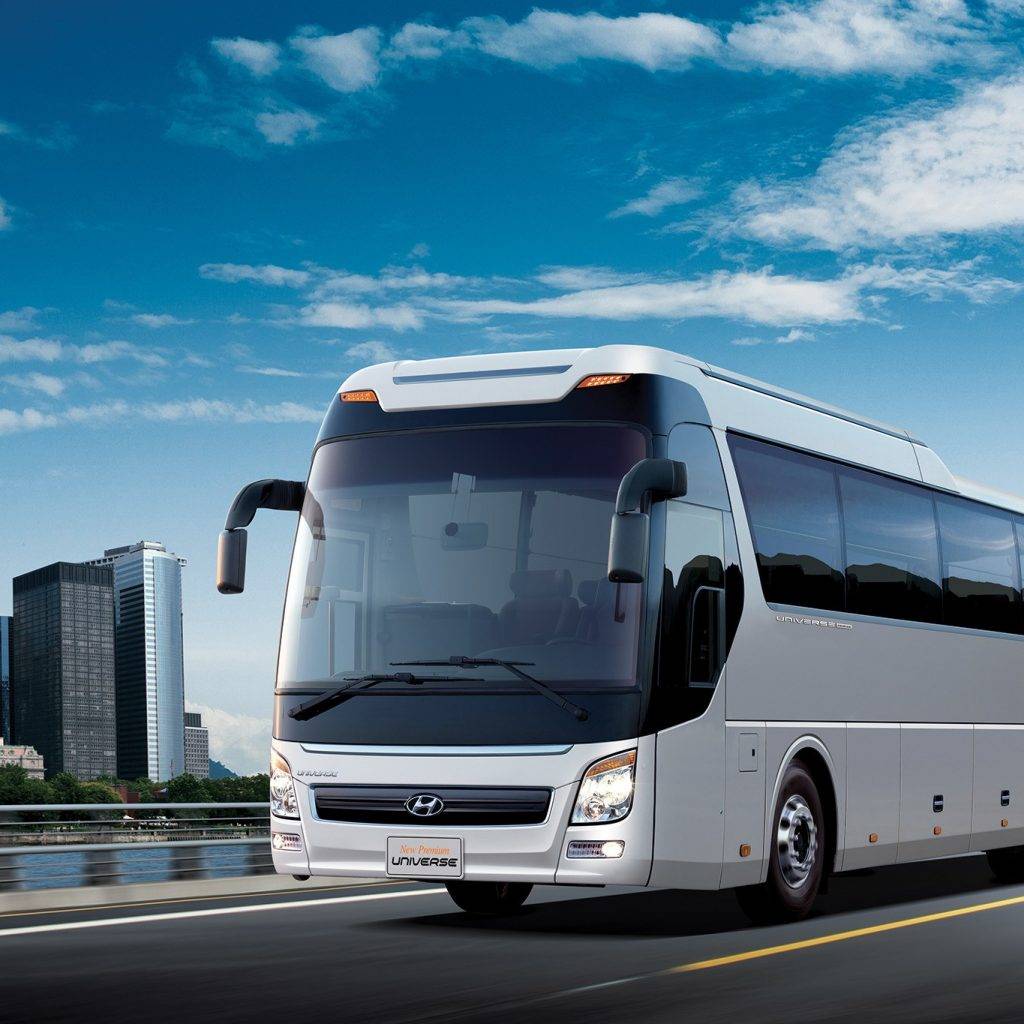 – Passenger buses – High-quality passenger buses: The price is from 80,000 to 160,000 VND / ticket (about 4 – 8 US dollars/ 400-800 yen). You can go to Mien Dong Bus Station to buy tickets and the travel time is about 2.5-3 hours.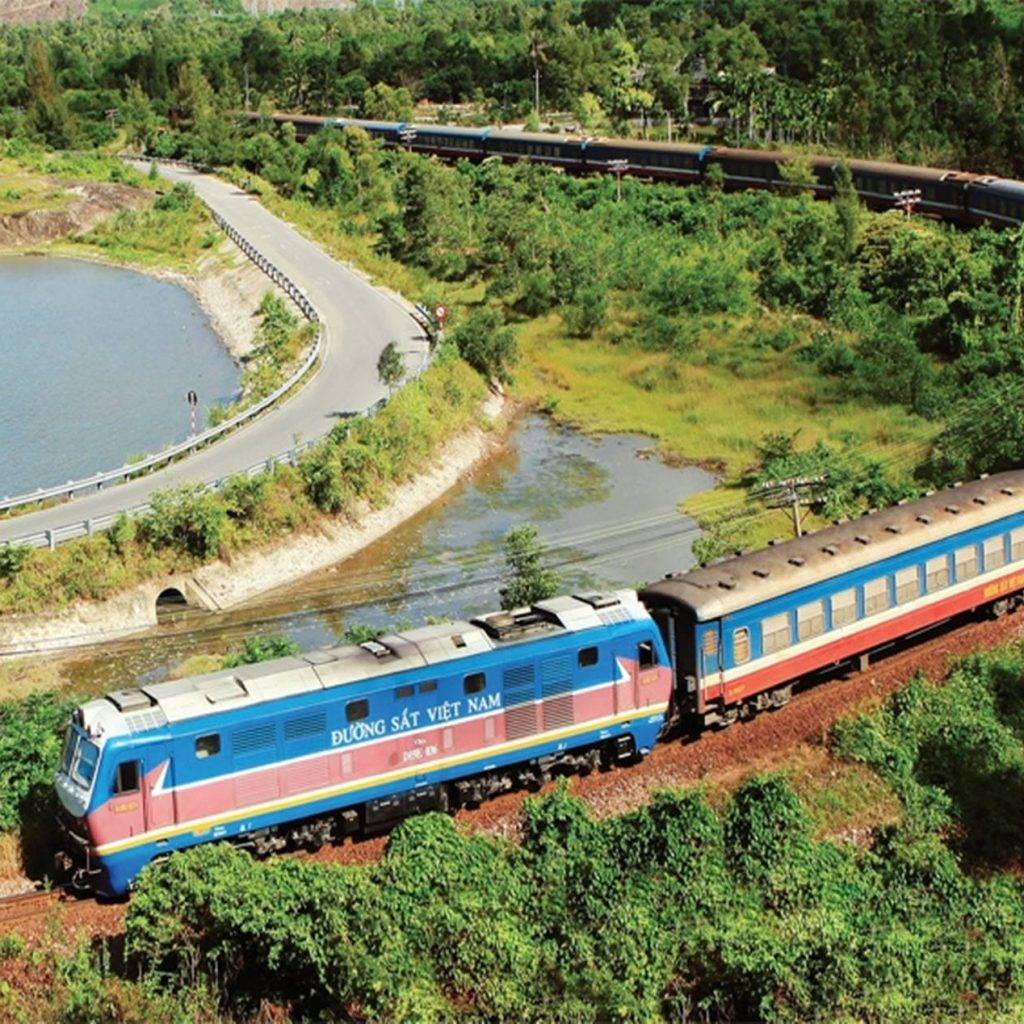 – High-speed train – Pacific Express high-speed train: It takes 1 hour and 30 minutes with a fare of 200,000 VND (about 9.5 US dollars/ 1000 yen). The ship will depart from Nha Rong port (No. 05 Nguyen Tat Thanh, District 4), then go along the Saigon River, through Ganh Rai Bay and finally dock at Cau Da port, Vung Tau. Booking hotline: 01222 69 69 68.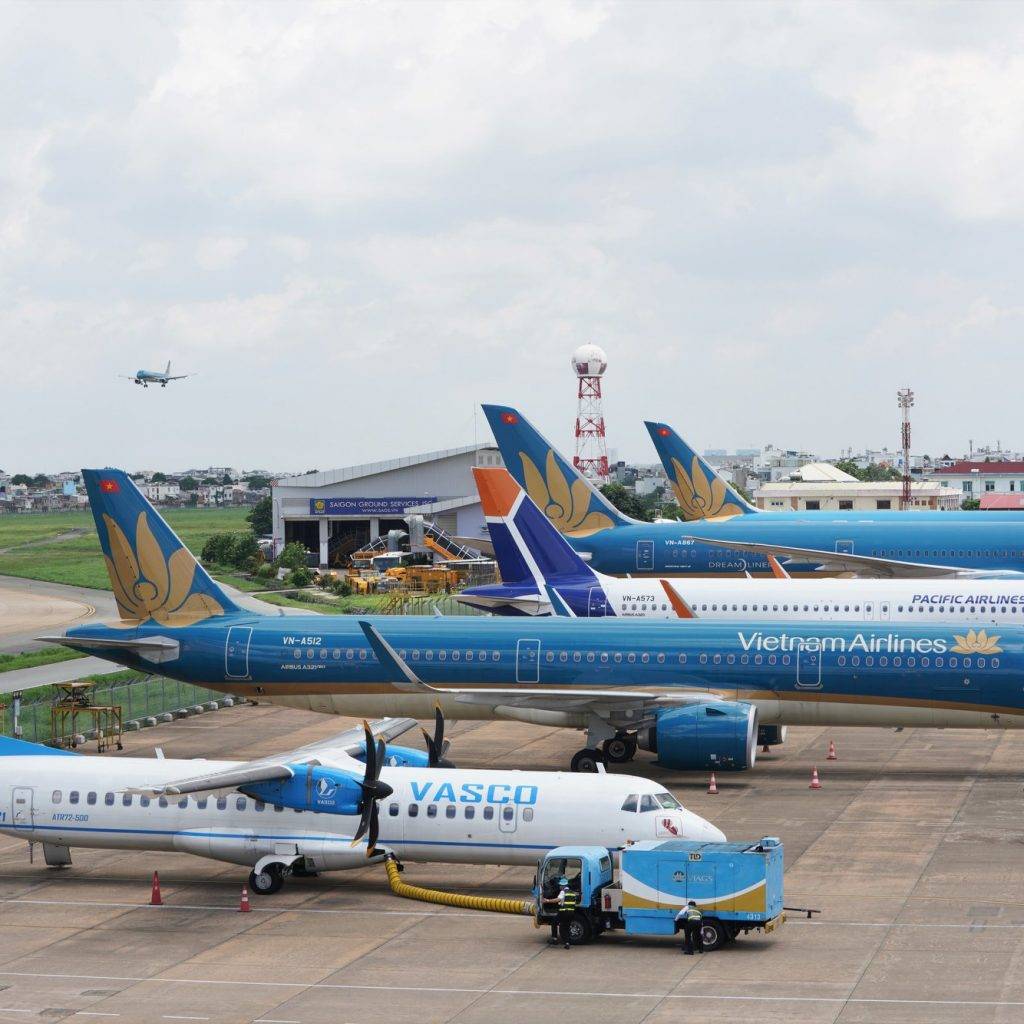 – Planes: you have two options by air to come to Vung Tau: fly to Ho Chi Minh City or fly to Con Dao.
+ Flight to Ho Chi Minh City: The flight price Hanoi – Ho Chi Minh City ranges from 450,000 to 2,000,000 VND / way (about 90 US dollars/ 10000 yen). After that, there is a transfer bus directly from the airport to Vung Tau for about 100,000 VND / person (about 4.5 US dollars/ 500 yen).
+ Fly to Con Dao: Con Dao is in Ba Ria – Vung Tau province, in which there is Co Ong airport. From Ben Dam port of Con Dao, you will take a train to Cat Lo port (Vung Tau) with the cost of 85,000 VND / seat (about 4 US dollars/ 425 yen) or 150,000 VND / bed (about 7 US dollars/ 750 yen). This is the ideal way for those who want to experience cruise travel.
3. The beautiful beaches of Vung Tau
– Bai Sau Beach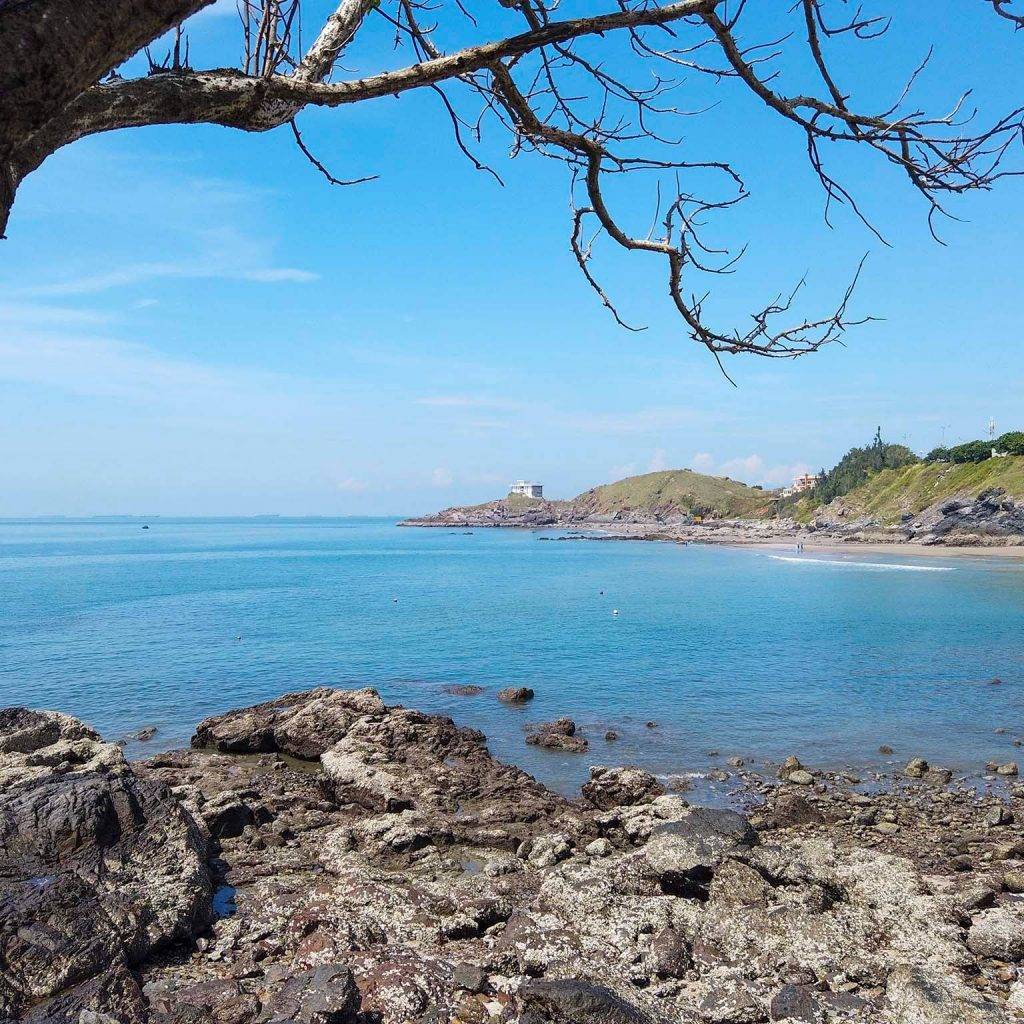 Bai Sau Beach Vung Tau is famous for its beautiful coastline and few big waves, where there are many hotels and dining areas. Therefore, most tourists who like to travel to Vung Tau prefer to stay at Bai Sau Beach. This place also has a well-known Thuy Van street with a lot of popular to high-class hotels on this road.
– Bai Truoc Beach (aka Tam Duong beach)
The center of Vung Tau city is located on the front beach, where numerous high-rise buildings and busy shopping areas are gathered. Tourists often choose the beach in Bai Sau Beach area because Bai Truoc Beach is more polluted due to the high population density and crowded tourists. However, Bai Truoc Beach will be an ideal place for you to watch the sunset or take a walk.
– Long Hai Beach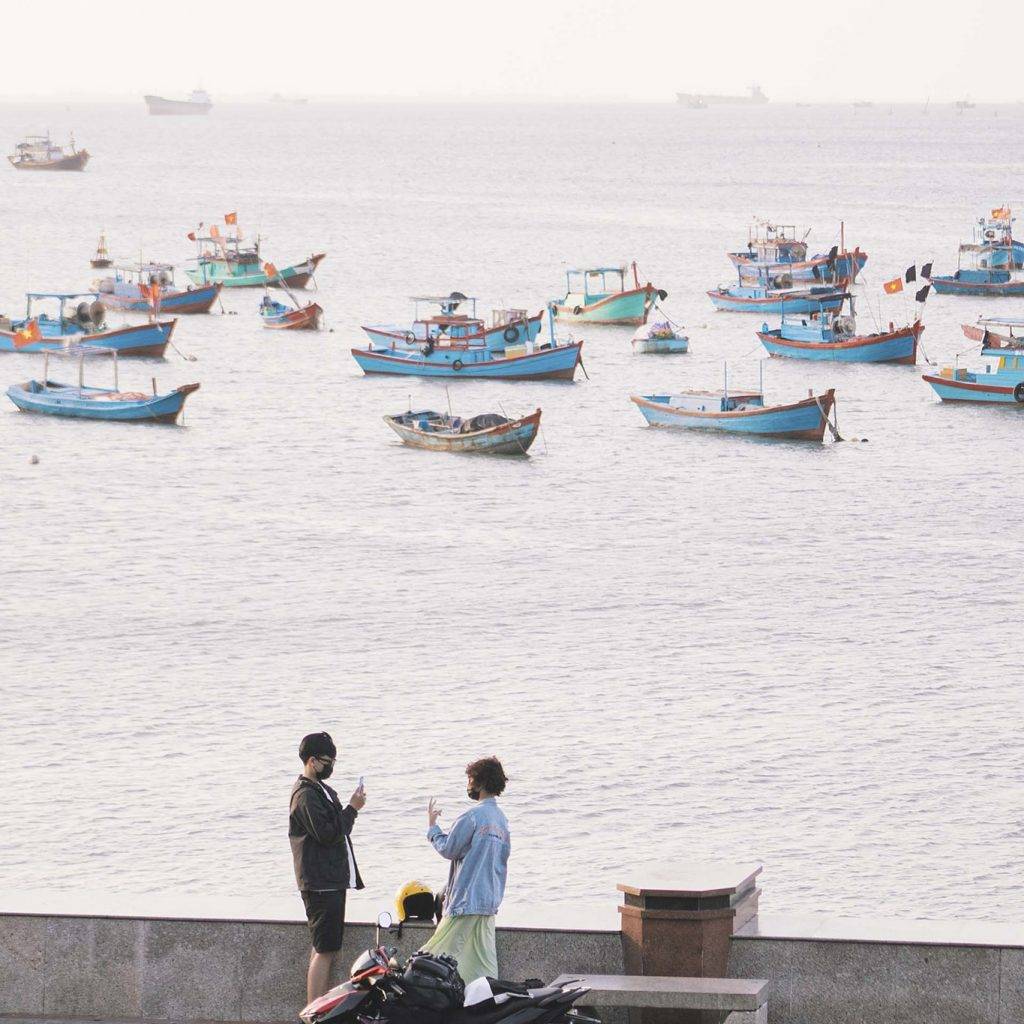 12km from the center of Vung Tau city, Long Hai beach is a favorite vacation spot. Long Hai has beautiful beaches with clear blue water, stretching golden sand and resorts near the sea. In particular, Long Hai beach has much delicious fresh seafood at quite low prices. Binh Chau hot mineral spring on Long Hai tourist route is also an interesting destination for visitors.
– Ho Coc – Ho Tram
These two beaches are in Xuyen Moc district, which is an attractive tourist destination due to its rare pristine features. The sea here is clear blue water showing the sandy bottom all year round. There is a stretch of white sandy beach, gentle slope, and especially beautiful landscapes thanks to the rocks located on the beach, creating many waves of white foam.
– Suoi O Beach
Suoi O Beach is located in Binh Chau commune, Xuyen Moc district, about 3 km from Binh Chau market, on the way to Binh Chau hot spring. Suoi O Beach has both a freshwater stream and a smooth white sand beach with a vast blue seawater. This is one of the rare beaches in Vietnam that has both fresh and saltwater.
– Con Dao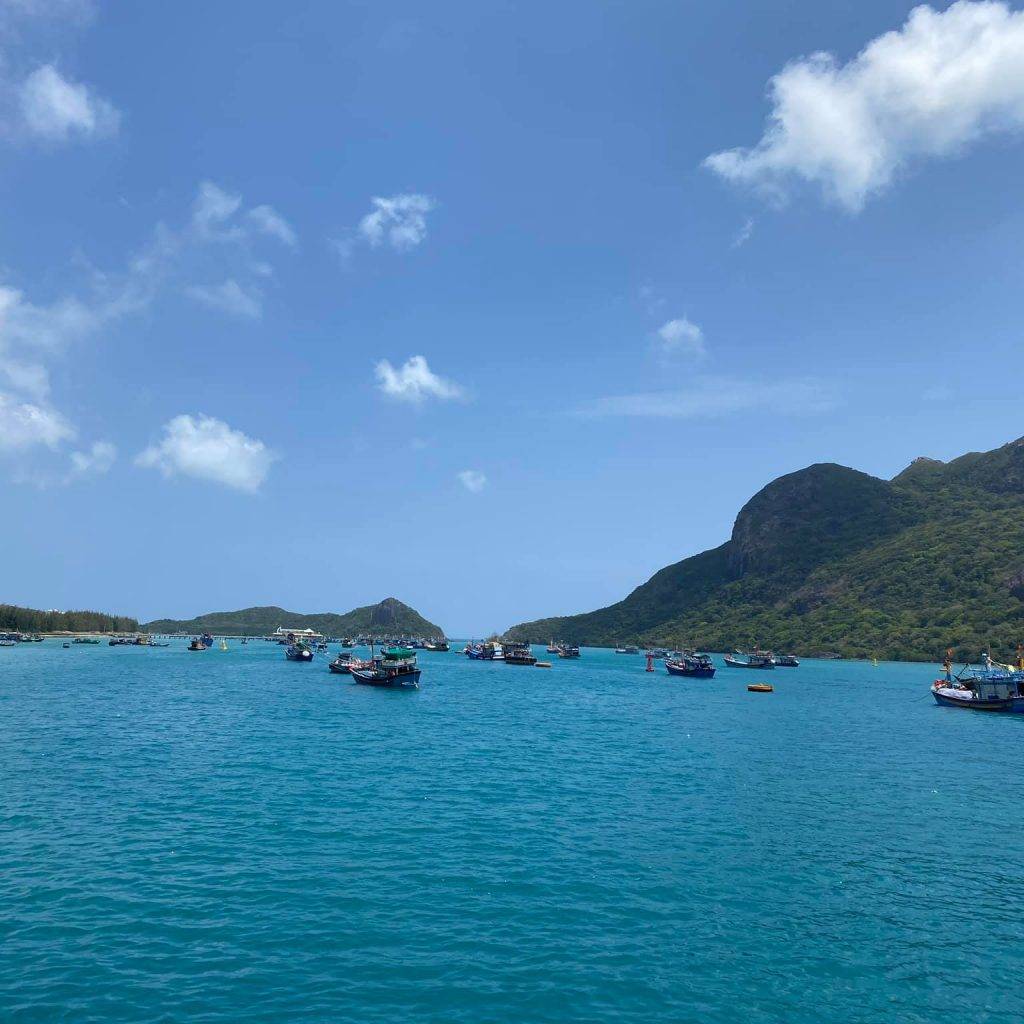 Con Dao is famous for its clean beach, green coconut trees, and the white sandy beach that can entice any visitor. It is easy to understand why Con Dao attracts so many domestic and foreign tourists to enjoy. With its pristine beauty and not much influenced by the tourism industry, Con Dao is now a rare tourist paradise in Vietnam.
4.Where to stay when traveling to Vung Tau
The rates of the room accommodation fluctuate as follows: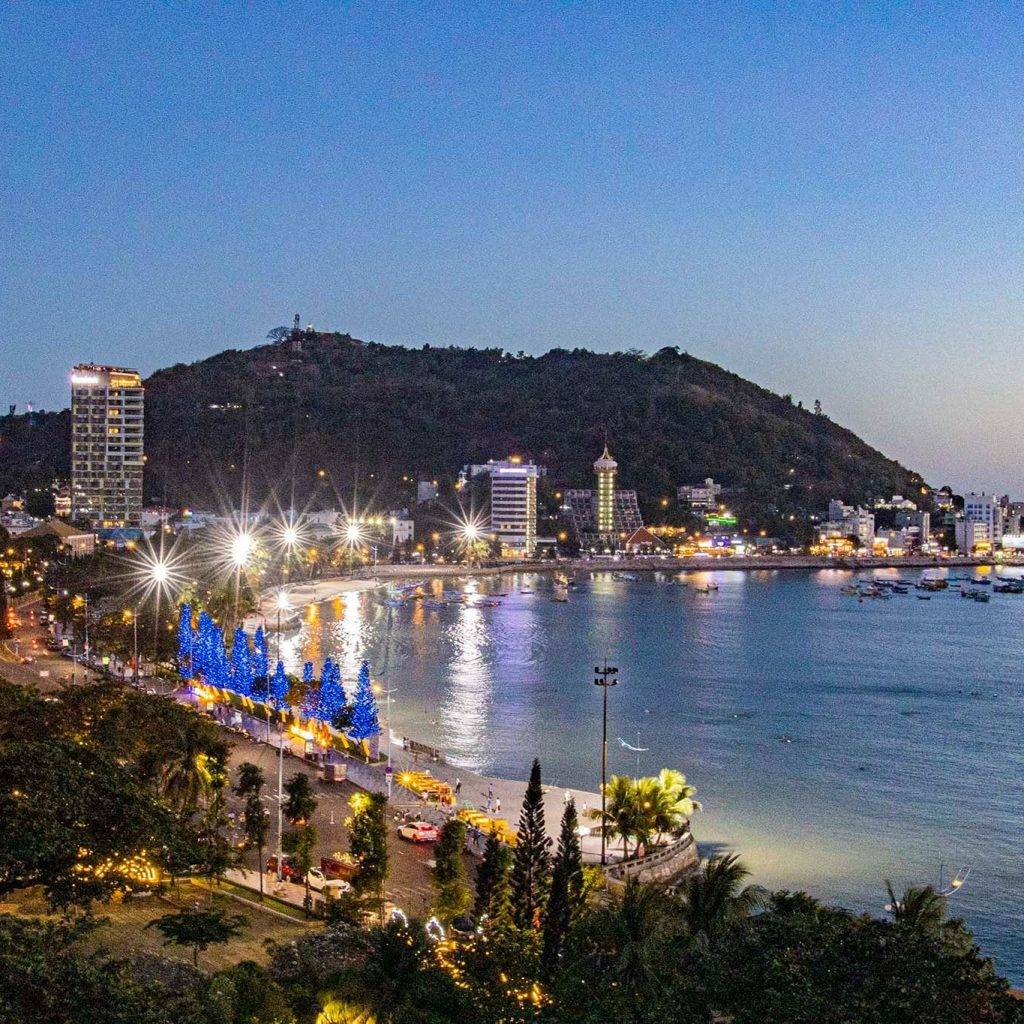 – Hostel, homestay, one-star hotel: room rates from 150,000 – 300,000 VND / night (about 7 – 14 US dollars/ 750 – 1500 yen), depending on room quality.
– Two-star hotel: room rates range from 350,000 – 600,000 VND / night (about 17-55 US dollars/ 1750-3000 yen), depending on the location.
– Three-star hotel: room rates range from 500,000 – 800,000 VND / night (including breakfast) (about 25-35 US dollars/2500 – 4000 yen), with a 24-hour front desk.
– As for the price of a four or five-star hotel: from 1,000,000 VND or more (about 500 US dollars 5000 yen), with full utilities.
You can refer to a few hotels below: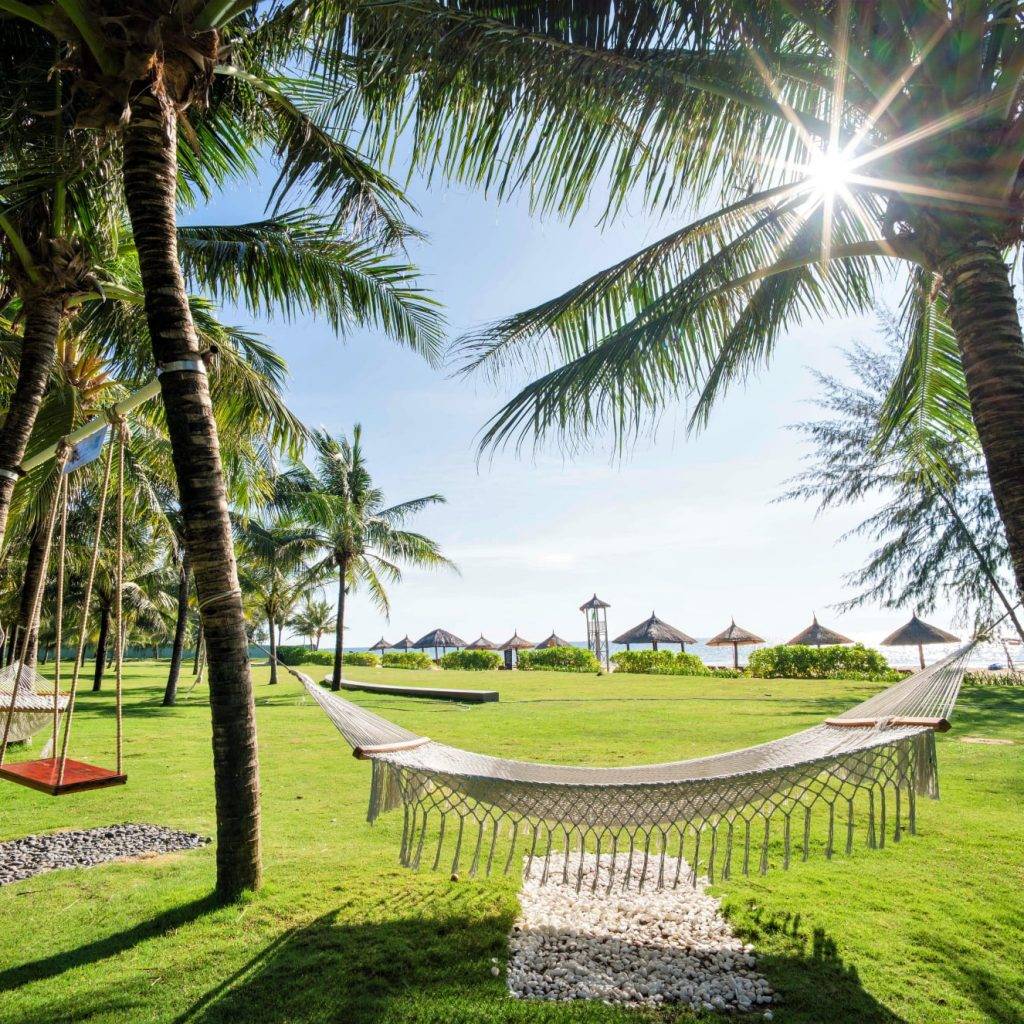 – Sakura Hotel
+ Location: H15 Road 1 Hamlet A Chau, Vung Tau
+ Room price: 320,000 – 400,000 VND / night (about 15 – 20 US dollars/ 1600-2000 yen). Besides the location close to the beach, the hotel also has many great free services. On the booking.com, 100% of guests staying here rate that everything is equal or more than what they expected.
– Sea Memory Hotel
+ Location: 26 Phan Huy Ich, Ward 2, Vung Tau
+ Room price: 300,000 – 400,000 VND / night (about 15 – 20 US dollars/ 1500 – 2000 yen). Sea Memory Hotel is convenient to go to the sea, and it also has six floors with a spacious view, overlooking the sea. Especially the whole-hearted and friendly staff, making you feel like home. The room here is large, airy with big windows. When opening the windows, you can enjoy the sea breeze blowing in if you choose the front room.
– Thuan Hoa Hotel
Photos of Thuan Hoa Hotel – Vung Tau
+ Location: 124A Hoang Hoa Tham, Vung Tau
+ Room price: 250,000 – 500,000 VND / night (about 12.5 – 25 US dollars/ 1250 – 2,500 yen). Thuan Hoa Hotel is quite new, modern, harmonious space in color, architecture as well as people.
If you want to travel to Vung Tau on your own, take note of this information to choose yourself a clean room with a beautiful location and excellent service at a reasonable price.