Nha Trang – the famed pearl of the East Sea
Perched on a stretch of unspoiled land in the South Coast, Nha Trang is a famous beach resort city with a 7km long clean beach embracing the clear blue water running along the buzzing Tran Phu street that is surrounded by hotels, restaurants, bars, and spas.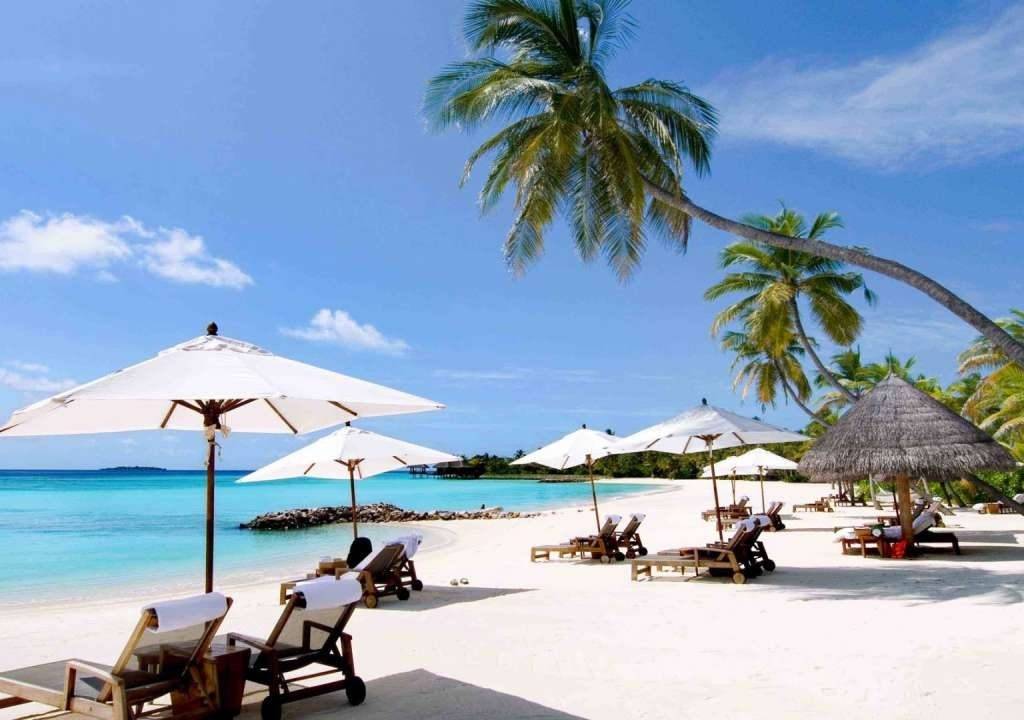 The time being here, tourists can expect to find soothing and laid-back daytime experiences: sunbathing on the white sand; joining different water sports or snorkeling to watch corals at magnificent isolated islands; mud bath; visiting the historic Po Nagar temple complex; tasting fresh seafood and various specialty noodles soups. When dusk breaks, it's time to flex into vibrant nightlife at top-view bars, lively clubs, or bustling night markets along the sea.
I. About Nha Trang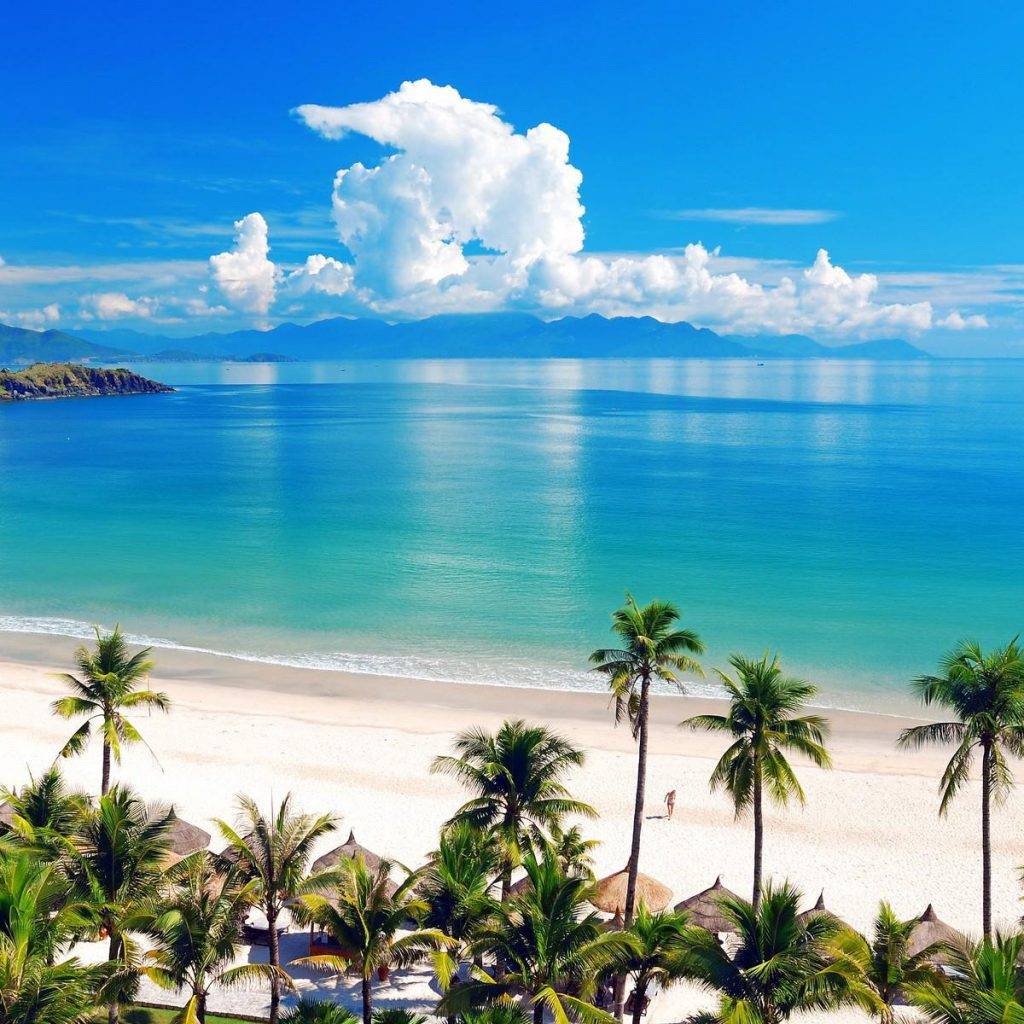 Approximately 400km south of Ho Chi Minh City, Nha Trang Bay in Khanh Hoa province has an area of ​​about 500km2, formed by the waterline of the Cai River, between two crescent-shaped beaches surrounded by smooth white sand stretching about 7km, quite airtight without big waves. Nha Trang was voted by Travel and Leisure magazine as one of the 29 most beautiful bays in the world.
The bay contains a diverse system of 19 large and small islands containing wild and unpolished beauty, such as Hon Tre, Hon Mun, Hon Tam, Hon Dun, Hon Mieu, Hon Ho, Hon Mot, along with the typical tropical waters ecosystems of wetlands, coral reefs, mangroves, seagrass beds, marine resources, etc. This is also a major source of seafood in Vietnam with a wide range of fish, shrimp, crab, squid, snail, and so on.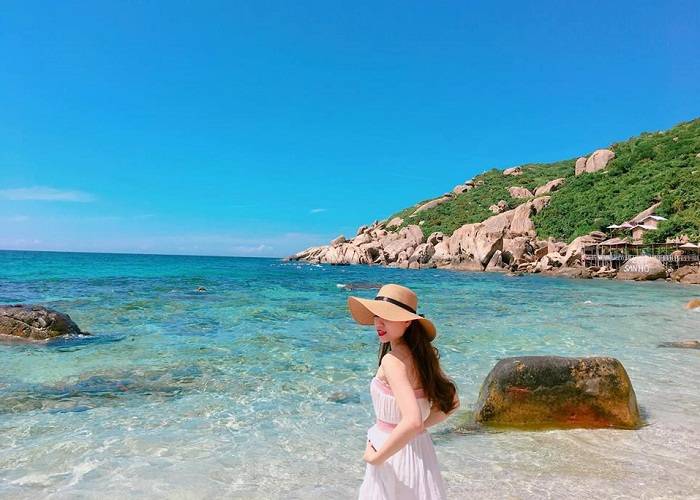 Nha Trang's climate is relatively mild, not as harsh as in the North nor as erratic as in the South. The winter from September to December is less cold, accompanied by small rains, while the summer lasts long but the heat is not too intense. The best time to visit Nha Trang is from March to August – which is also the peak season, therefore, note to book a plane ticket and accommodation in advance if your trip falls in this period.
II. Top things to do in Nha Trang
1. Chill at Nha Trang's beaches and bays
Most main beaches spreading the length of the town-town business district provide plenty of opportunities to just enjoy the crystal clear water or participate in exciting recreational sea activities – paragliding, windsurfing, canoeing, and flyboarding.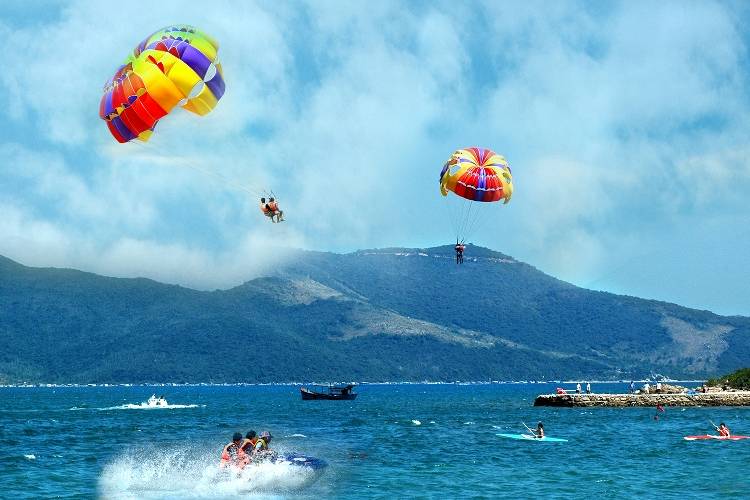 Bai Dai is one of the best beaches outside of the town, where you'll find shallow turquoise waters and local restaurants serving freshly-caught seafood. Doc Let, more than 40 km north of Nha Trang, is an isolated beach with wide white sand shaded by green poplar trees, making the scene as poetic as a picture. To explore the fishing villages, it's advisable to visit Dai Lanh Beach. Here, rent a motorboat to reach Khai Luong brushing village, Dam Mon, Vung Ro port, and Dai Lanh village, to explore the local fishing life.
Read more: Vinpearl Land – A paradise of entertainment.
2. Therapeutic mud bath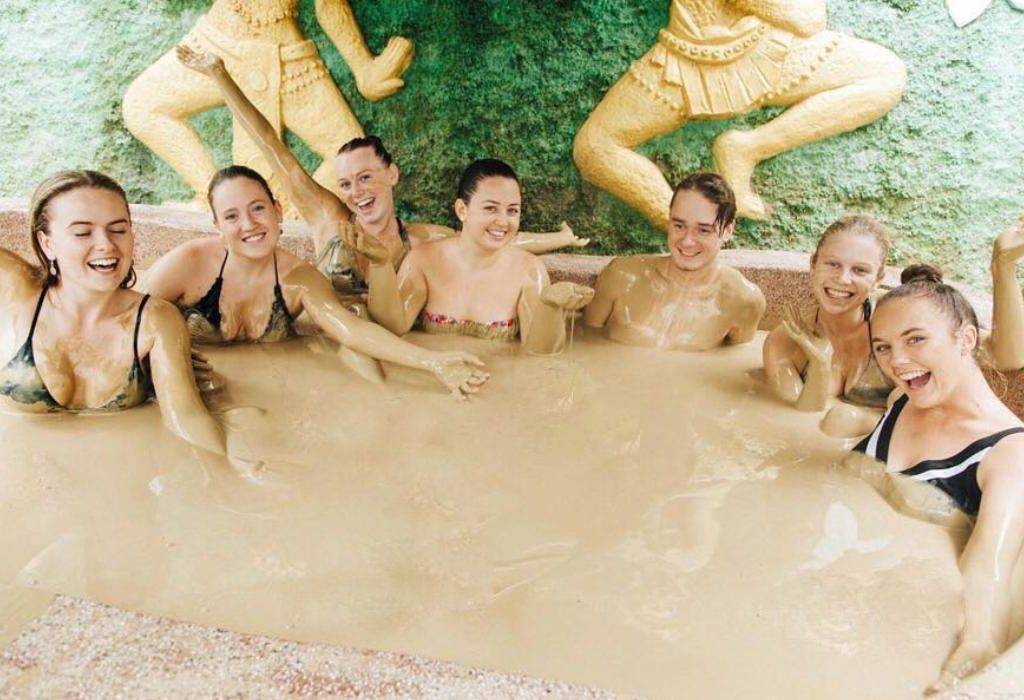 Mud bathing is a fun-filled activity for all ages to have relaxation and body detoxing therapy. The mud here is said to have therapeutic and skin healing properties. Most of the mud bathing spots in Nha Trang offer two main forms: mud baths and hot mineral baths. You can opt to either sink in liquid mud that is discharged into the lakes or use putty mud to apply directly to your body, after that, dry the mud in the sun and wash it off. Then, move to the jacuzzi for five minutes before heading to the herbal bath. The last great thing to end this course is having a body massage or chocolate wrap.
3. Leave the shore to other bays and islets
Spending enough time around the coast, visitors can rent boats and explore the bays and islets offshore Nha Trang.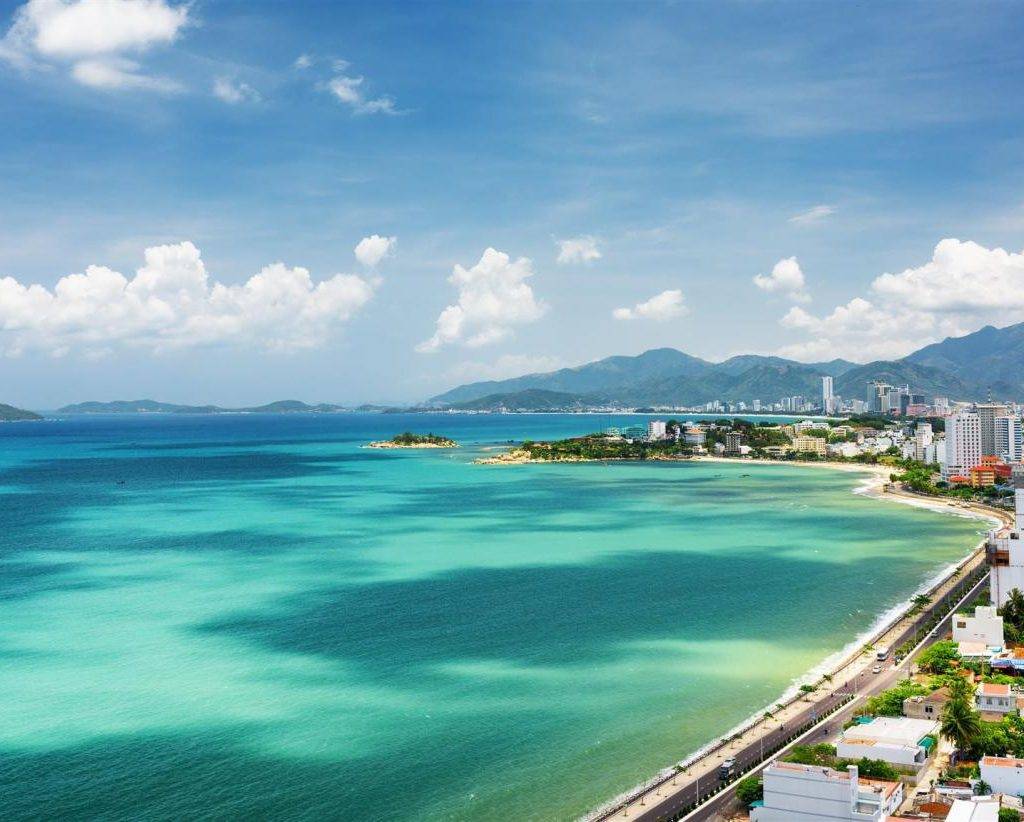 Cam Ranh Bay owns large and small beautiful islands, of which the four of Binh Ba, Binh Hung, Binh Lap, and Binh Tien are completely absent of tourists and also great places to enjoy famous fresh lobsters. Hon Mun Island, the only protected marine reserve in Vietnam, is an ideal place for scuba diving and snorkeling. Ninh Van Bay is also a quiet sea space for coral viewing, scuba diving, and kayaking. Meanwhile, Van Phong Bay attracts tourists with the wild beauty of populations of islets and smaller bays inside. There are a few islands named for typical animals living on it, for example, Monkey Island with over a thousand primates inhabiting, while Yen Island (Yen means Swift) is home to thousands of swiftlets.
4. Visit historical and cultural destinations
Nha Trang also has places of remarkable cultural value worth a visit. 2km north of Nha Trang city center, the Ponagar Tower is a complex of monuments including a worship tower, two shrines, and a tower dedicated to the goddess Ponagar. Its impressive architecture blends various religious influences: Hinduism, Buddhism, and Islam.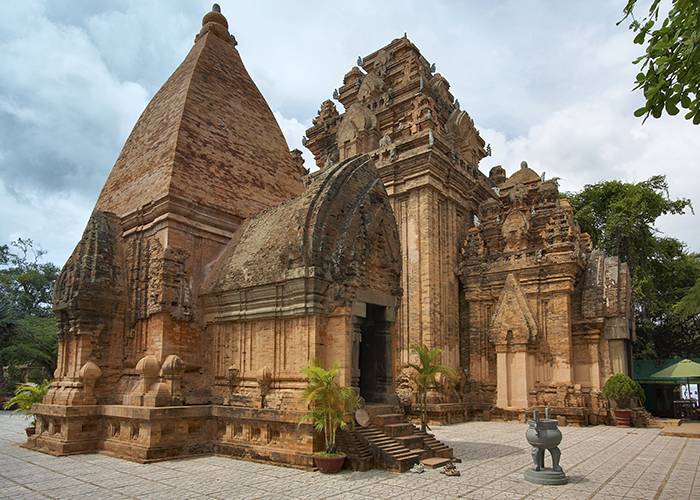 Other places you can check out whilst in town are Nha Trang Cathedral, which displays ornate French stained-glass windows and high colonnades, and the Long Song Pagoda with a towering Buddha statue where tourists can have a bird's eye view of the whole city. A little further from the city is the peaceful Zen Buddhist Institute surrounded by layered gardens covered with flowers and plants.
5. Have a Nha Trang food tour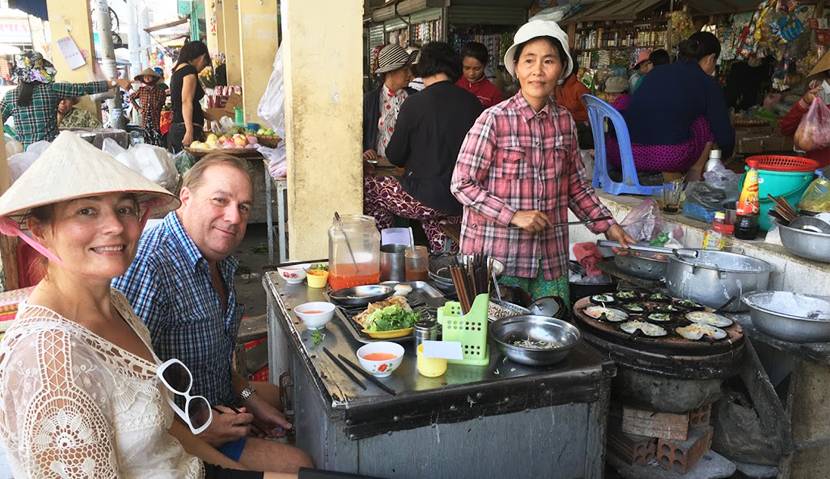 The culinary discovery tour in Nha Trang will range from high-class restaurants to roadside eateries. For an in-depth exploration of seafood, check out the restaurants along the seafront, such as Hai San Gio Bien, Hai San Binh Dan, Hanh Xuan, Long Vu. In Thap Ba, you will find innumerable shops selling diverse famous snacks: Banh cuon, Banh xeo, fish salad, Binh Ba vannamei, etc.
Noodle soups from fish and jellyfish are definitely must-try dishes at Nha Trang. For the delicious jellyfish vermicelli, head to 87 Yersin – Ba Trieu intersection, Nam Beo – Dam market at B2 Phan Boi Chau apartment building, Nguyen Loan at 123 Ngo Gia Tu, for 15,000 VND – 40,000 VND/bowl. As for fish noodles, the recommended addresses are Ninh Hoa at 02 Lan Ong, Mr. Duc's at B8 Phan Boi Chau, Doc Let restaurant at 87 Yersin, Ba Trieu, for 20,000 VND – 55,000 VND/bowl.
Read more: Nha Trang: What to eat in Nha Trang?
6. Enjoy the lively nightlife
No need to wonder what to do in this sleepless sea city as you easily hop in a sea-front bar to throw a party, or walk down to the night market along Tran Phu street.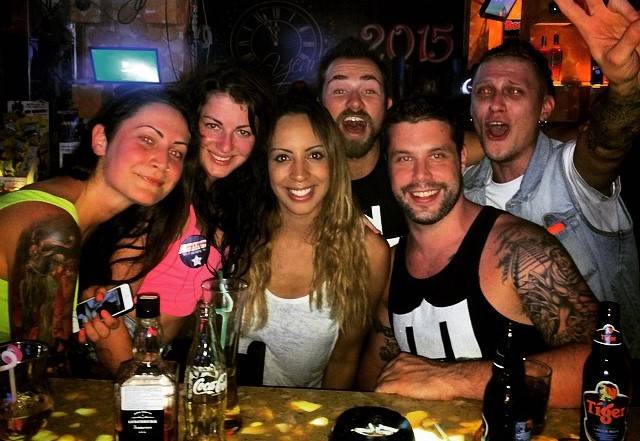 The city's vibrant entertainment scene is anchored by Sailing Club Nha Trang. During the day, this is a restaurant with a mostly Western menu; at night, international DJs and live performances will highlight the area. To have panoramic vistas of Nha Trang, Skylight is recommended since it's located on the 43rd floor of Havana hotel. With the US standard binoculars system, 360-degree view, you can admire the bay from different viewpoints during the night.
Markets seem to be perfect places to learn about the culture and the local life. Currently, the famous night market in Nha Trang is operated on Tran Phu Street. At the entrance stands stalls selling souvenirs, followed by shops selling sea specialties, like Khanh Hoa bird's nest, dried seafood products, and at the end of the market is the attractive food course with specialty cakes, noodles, and sweet soups.
III. How to travel to Nha Trang
Visitors can choose to travel by plane, train, or bus from big cities in the North or South to Nha Trang.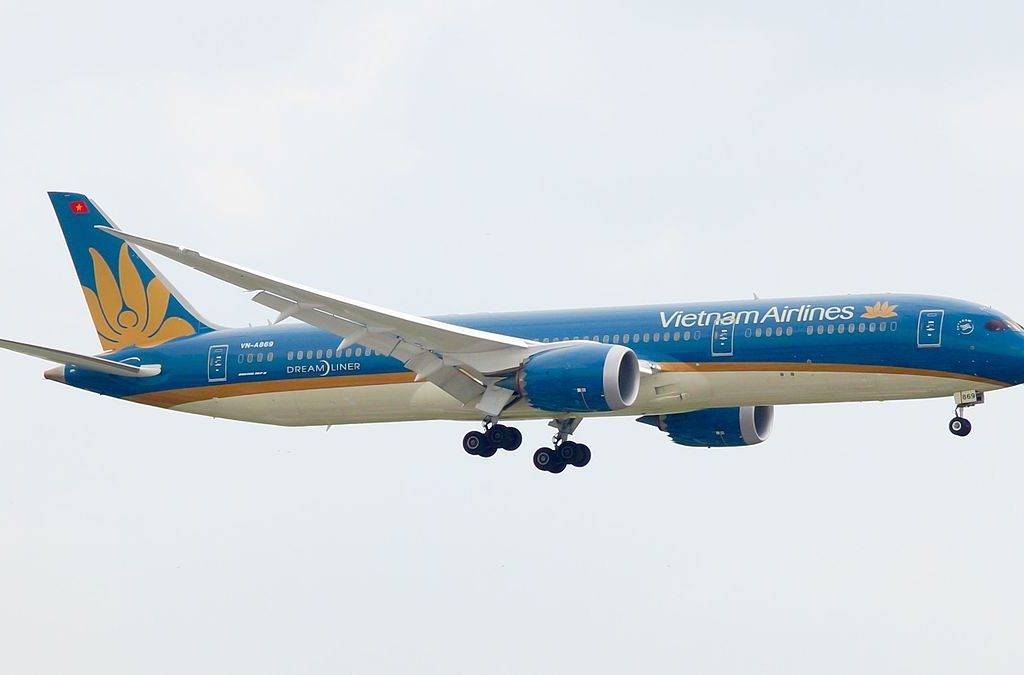 Some domestic airlines that operate round-trip routes to Nha Trang are Vietnam Airlines, Jetstar, and Vietjet Air, with fares of 400,000 – 1,500,000 VND/round, depending on the time and route. Passengers will land at Cam Ranh airport, about 35 km from Nha Trang, then choose to take a taxi or airport bus to arrive at the city center. 
Different trains along the sea route from Hanoi or Ho Chi Minh City to Nha Trang are priced at 200,000 – 800,000 VND/ ticket, depending on the type of seat. For more information about fares, times and tickets, please check the websites: www.vr.com.vn or www.vetau.com.vn.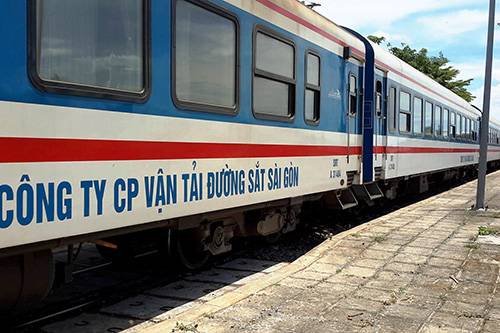 The Hanoi – Nha Trang buses often take more than 30 hours to reach the destination at 700,000 VND/way, while the Saigon – Nha Trang buses usually take around 8-10 hours with the fare starting from 200,000 VND/way.
*Getting around the city:
The most convenient means to explore the city is a motorbike. The rental service is quite affordable, only 60,000 – 80,000 VND/day. You can either contact the hotels where you stay or consult the suggestions below:
– Hai Phong travel company: 96B1/13 Tran Phu – Nha Trang
– VietDream Company: 3B Hung Vuong (Quan Tran area), Nha Trang
Read more: Adventurous off-road experiences by motorbike on Ho Chi Minh Highway
IV. Accommodation
If you want to treat yourself to a relaxing yet fancy living area, go for a tranquil resort at one of the untouched yet stunning islands in Nha Trang. For example, Six Sense Resort at Ninh Van Bay.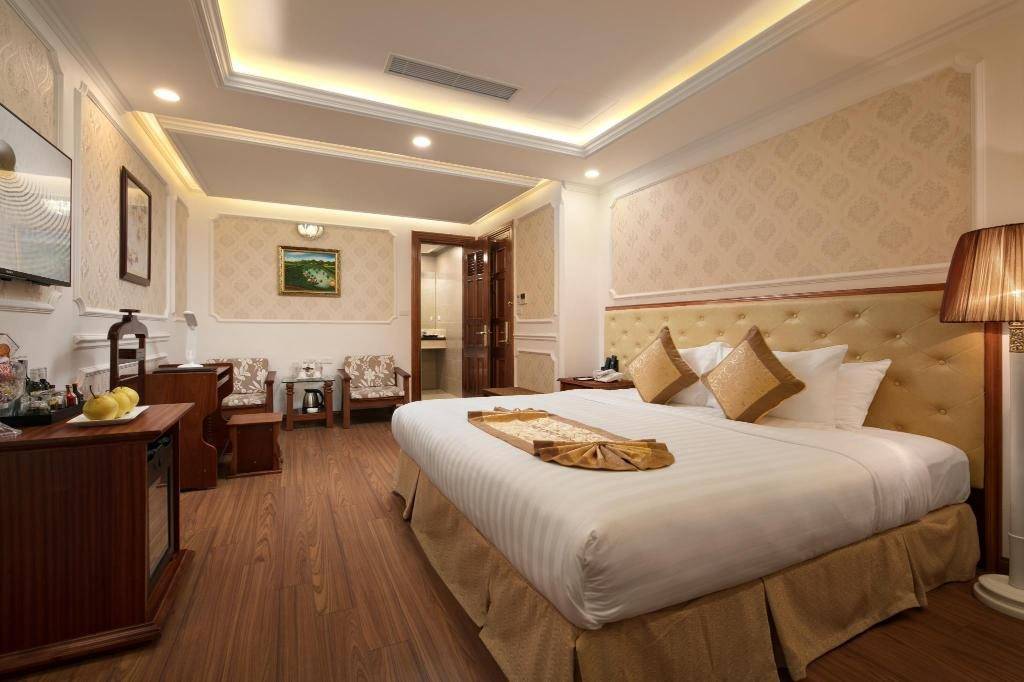 Besides, you can easily find other accommodation segments concentrated in the streets of Hung Vuong, Tran Phu, Biet Thu, Tran Quang Khai, Nguyen Thien Thuat located next to Nha Trang beach. Here, you can also find rows of shops and restaurants with mixed names of Western and Vietnamese. Each restaurant offers a different nation's dish, from Asia to Europe, creating a vigorous and colorful expat neighborhood.
*Suggestions:
– Backpack Abode: 79/1 Nguyen Thien Thuat, Nha Trang (from 90,000 VND / night)
– Bondi Backpackers Nha Trang: 9/1C Nguyen Thien Thuat, Loc Tho, Nha Trang (from 120,000 VND / night)
– Dendro Hotel: 90 – 92 Tran Phu, Loc Tho, Nha Trang (from 1,215,000 VND / night)
– Venue Hotel: 24 Ton Dan, Loc Tho Ward, Nha Trang (from 1,260,000 VND / night)
Read more: SIX SENSES NINH VAN BAY RESORT – THE MOST BEAUTIFUL ISLANDS IN NHA TRANG