Cu Lao Xanh – A waste-free offshore island in Quy Nhon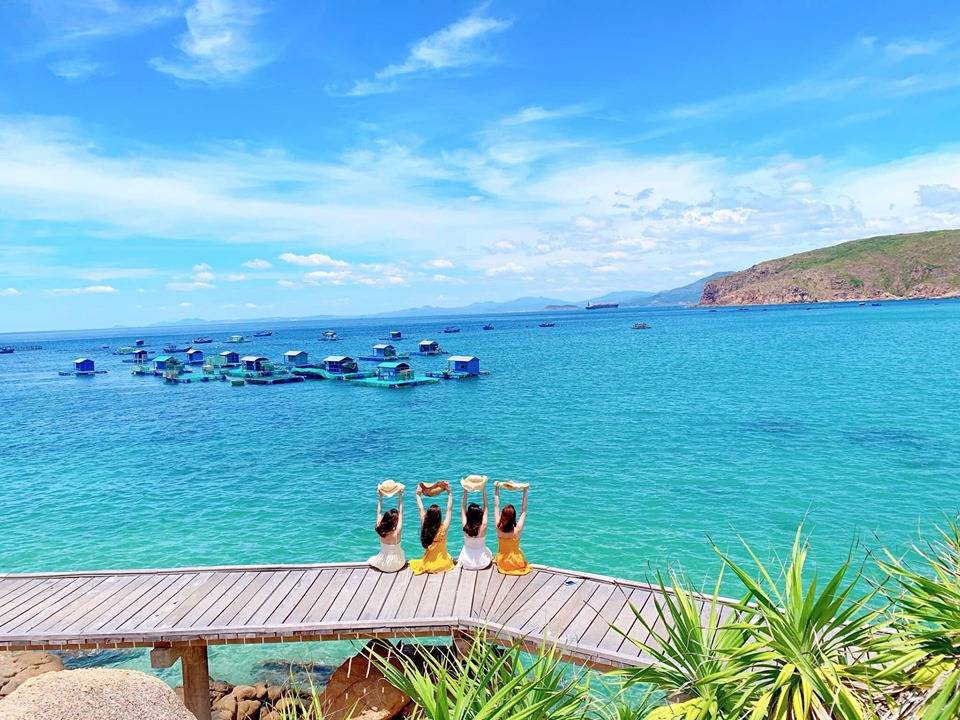 Despite the distance traffic, Cu Lao Xanh Island (Green Island) – Quy Nhon always leaves huge impressions of a deserted blue island that is absolute as its name suggests; the blue-green covers from the sky, the sea to the vegetation on the island, or even the pier, fishing villages, and engine oil are all also clean without any dot of trash.
Unspoiled crystal beaches with lively coral reefs, warm-hearted locals, freshly-caught seafood, and especially the non-polluting environment here are everything to keep visitors coming and spending their vibrant summer, away from busy city life.
I. About Cu Lao Xanh Island
Cu Lao Xanh Island is more than 20km from Quy Nhon city – Binh Dinh, equivalent to 30 minutes by canoe or 2 hours by boat departing from Ham Tu wharf.
The 364-hectare island is home to more than 2,300 inhabitants whose main occupation is fishing. To fulfill their life, they also grow plants and cattle themselves. Others even participate in tourism services such as tour guides and lifeguards, who are extremely enthusiastic in their jobs and hospitable to tourists.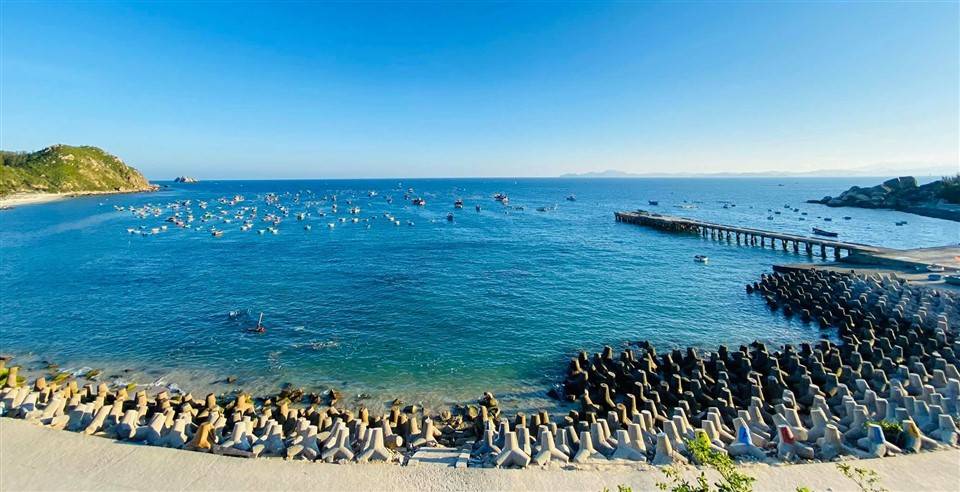 Without great tourism development, the area is quite off beaten the path; however, it can be an advantage for the place to remain its originally wild beauty of an offshore region. All the landscapes are pristine, with no human touch; the space is tranquil and romantic.
Surprisingly, the residents are very conscious of protecting the environment. Recently, the community has conducted several environmental protection activities, such as collecting waste on local beaches, planting trees, and installing the "Fish-eating trash" model, with the hope of making the island always clean and natural-friendly.
Read more: Ky Co – Little Maldives in Quy Nhon, Binh Dinh
II. The best time to visit Cu Lao Xanh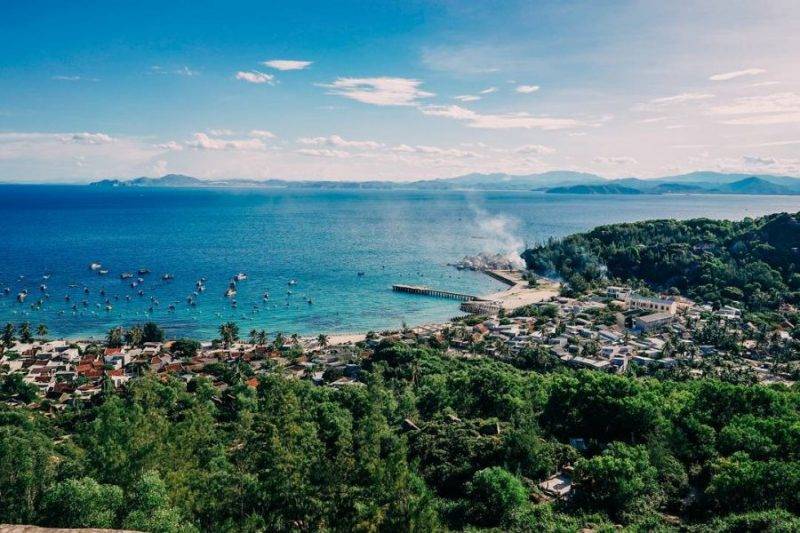 The best time to travel to Cu Lao Xanh is from March to September. At this period, the weather is sunny, the sea is calmer, making it safe to move to the island.
Sometimes in July and August, sudden stormy days may stop you from coming here, so follow the weather forecast carefully before you go. In addition, around February (Tet holiday), there is a large number of tourists in the Central Highlands coming, so avoid this time if you want a really quiet vacation.
III. How to get to Cu Lao Xanh Island
1. Vehicles to Quy Nhon
– Bus/Coach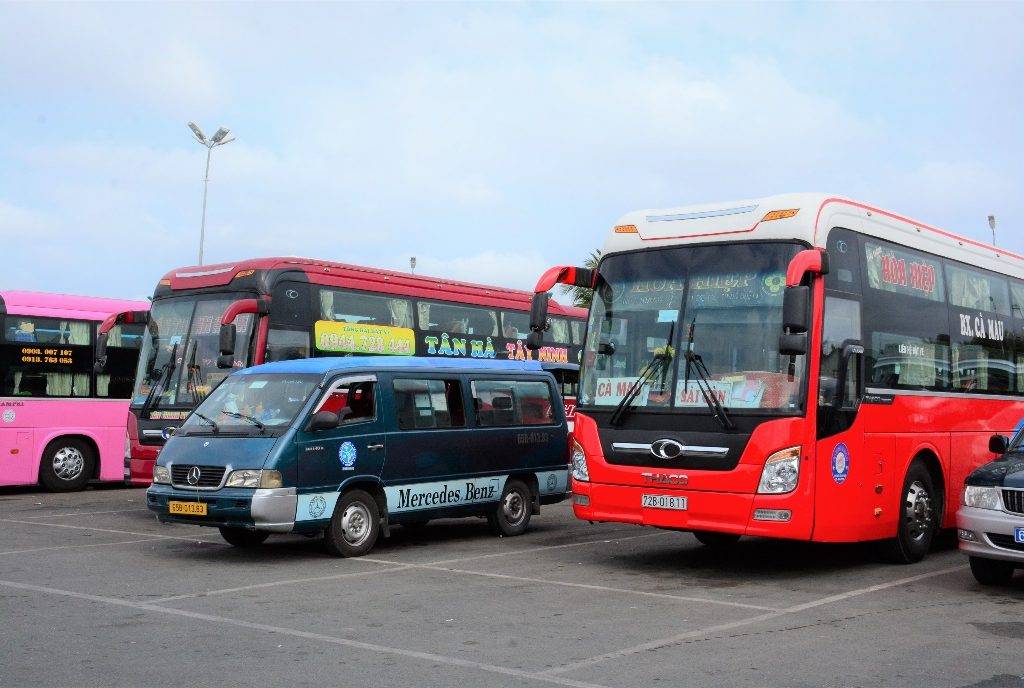 From Saigon or Hanoi, you can choose a sleeping bus/coach to save money and still ensure safety. Here are some recommendations:
Hoang Long (Hanoi)
Route: Hanoi – Binh Dinh
Phone: 024 39282828 – 0256 3946111
Thuan Thao (Saigon)
Route: Saigon – Quy Nhon
Phone: 028 35112957 – 0913 482369
– Train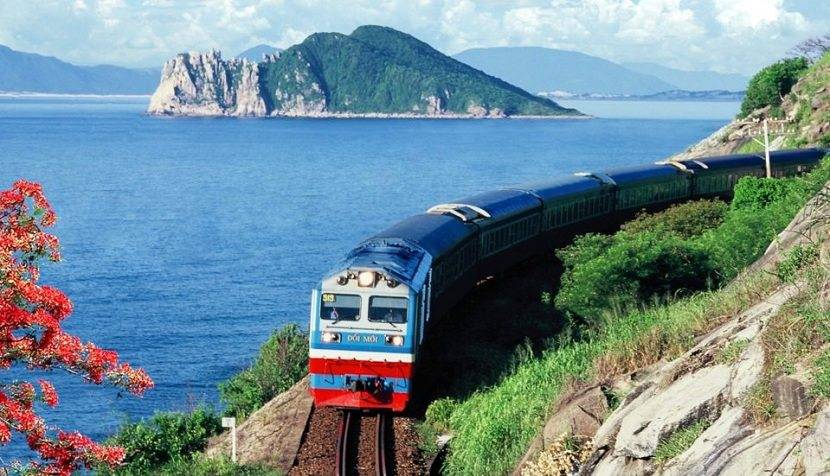 Every day the Thong Nhat trains run from Hanoi and Saigon Dieu Tri station, about 10km from Quy Nhon city center.
Trains SE1 and SE2: [Hanoi 19:30 – Dieu Tri 17:41] [Saigon 19:30 – Dieu Tri 7:13]
Train SE3 and SE4: [Hanoi 22:00 – Dieu Tri 18:21] [Saigon 22:00 – Dieu Tri 8:31]
Train SE5 and SE6: [Hanoi 9:00 – Dieu Tri 7:56] [Saigon 9:00 – Dieu Tri 21:02]
Trains SE7 and SE8 : [Hanoi 6:00 – Dieu Tri 4:08] [Saigon 6:00 – Dieu Tri 17:06]
– Airplane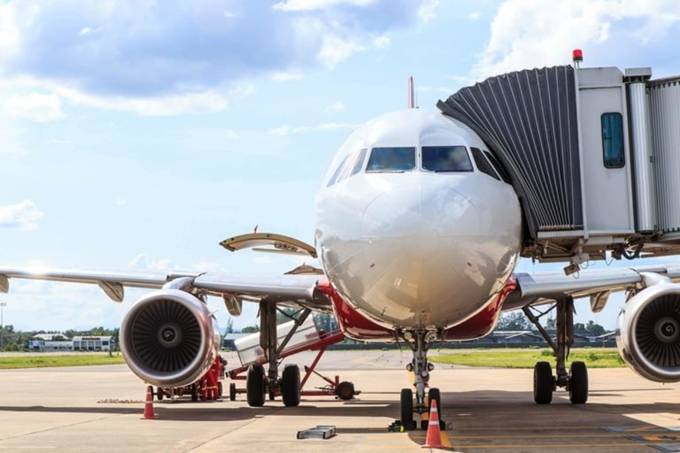 A round-trip ticket Hanoi – Quy Nhon ranges about 1,300,000 – 1,500,000 VND, depending on airlines while from Saigon to Quy Nhon, a round-trip ticket is about 1,400,000 – 1,900,000 VND, depending on airlines.
In general, the fare depends quite a lot on your flight time. If lucky, you can get the promotion of a round-trip ticket for only about 200,000 VND.
Read more: QUY NHON – THE MOST BEAUTIFUL PLACE TO WATCH THE SUNRISE OF VIET NAM
2. Vehicles to Cu Lao Xanh Island
– Wooden boat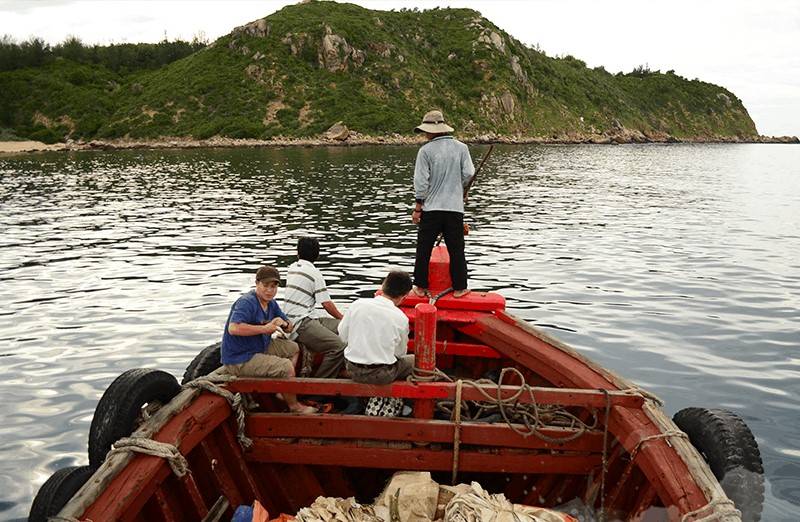 Traveling by this means is a bit inconvenient due to the limited time frame, 8:30 and 12:30 am daily, as well as the long travel time (2 hours). The only bright side is its cheap ticket price, which is 30,000 VND/person.
– Speedy canoe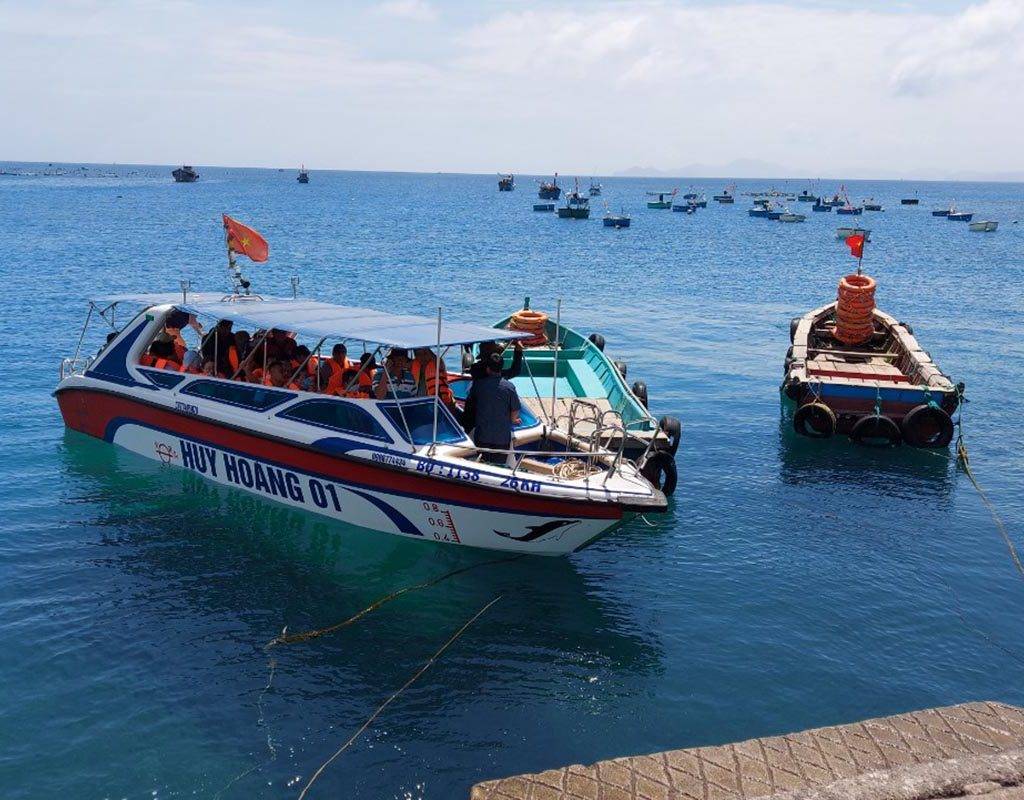 Going to Cu Lao Xanh island by canoe is a bit expensive, 200,000 VND/person/way, but it only takes about 30 minutes and the departing time is quite flexible.
*Transportation to go around the island:
+ Rental motorbike: This is the cheapest and most comfortable means to explore around Cu Lao Xanh island. You can rent a motorbike at your hotel or motel for about 100,000 VND/day.
+ Tram: Although not so popular, trams are favorable when you travel in large groups or cannot ride a motorbike.
IV. Accommodation in Cu Lao Xanh Island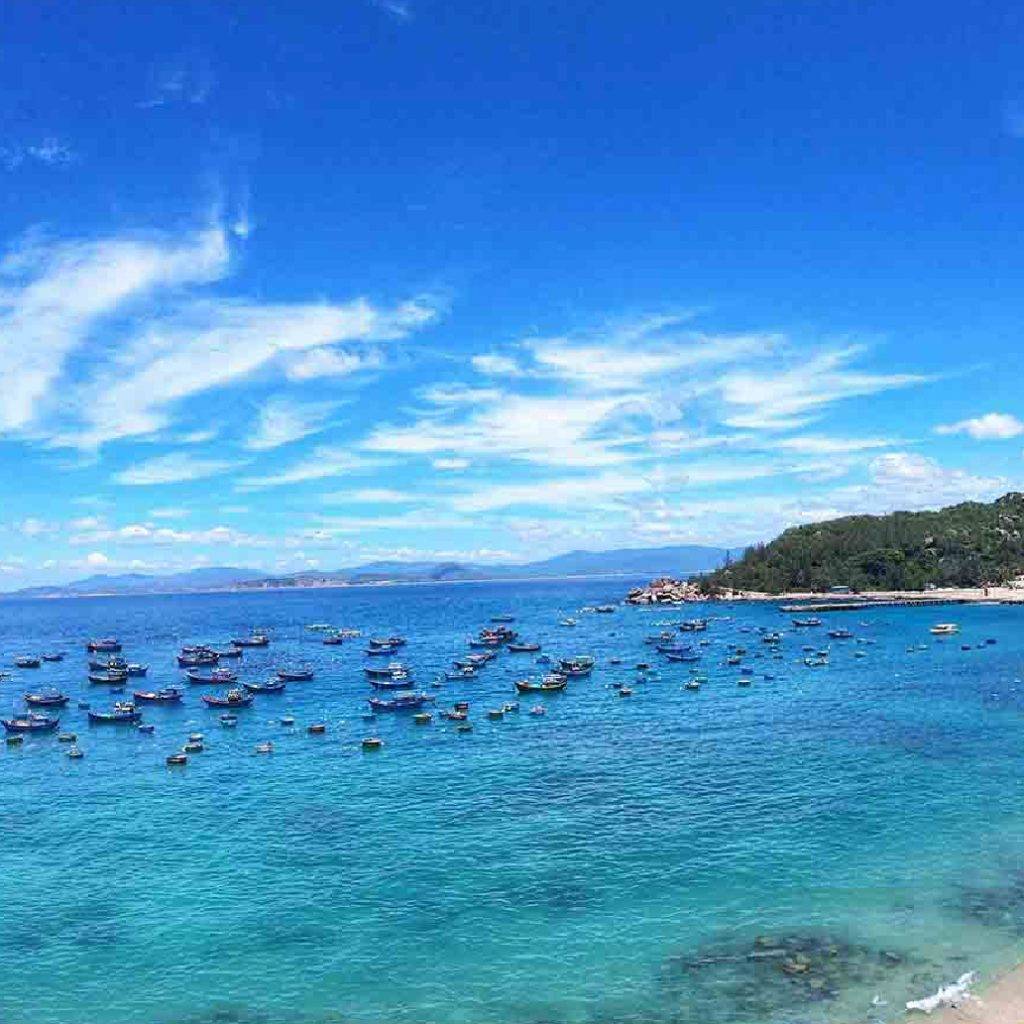 As a newly-discovered tourist spot, accommodation services on the island are not so diverse, mostly are motels and homestays with standard facilities. The room rent ranges from 250,000–300,000 VND/2 people, not so expensive compared to the mainland.
*Some suggestions for you:
Cu Lao Xanh Homestay
Hotline: 0329899507
Uncle Nam Hoa Homestay
Hotline: 0387.695.646 VND
Binh Minh hotel
Hotline: 0988355468
VI. What to do in Cu Lao Xanh Island
– Swimming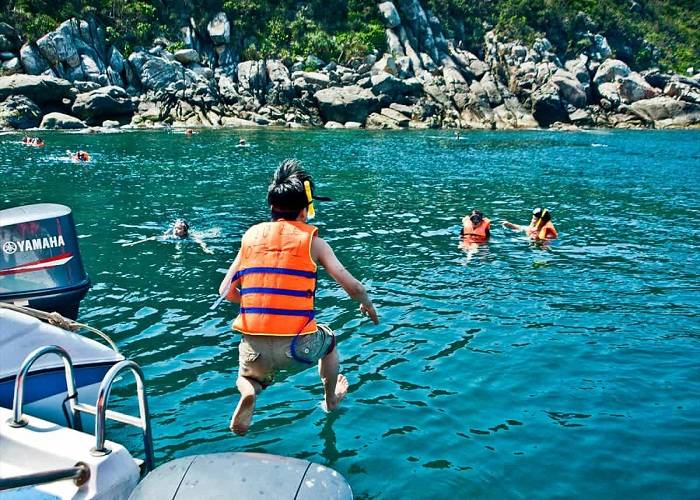 Cu Lao Xanh does not have many tourist destinations, but its beaches in the west with clear blue water and smooth white sand are perfect for swimming and sea sports such as riding a jet ski, lying on floats. While Bai Nho beach, where the waves ripple slowly, is suitable for families with kids or beginners to swim, Bai Nam beach is an ideal destination to watch the sunset.
– Diving and watching coral reef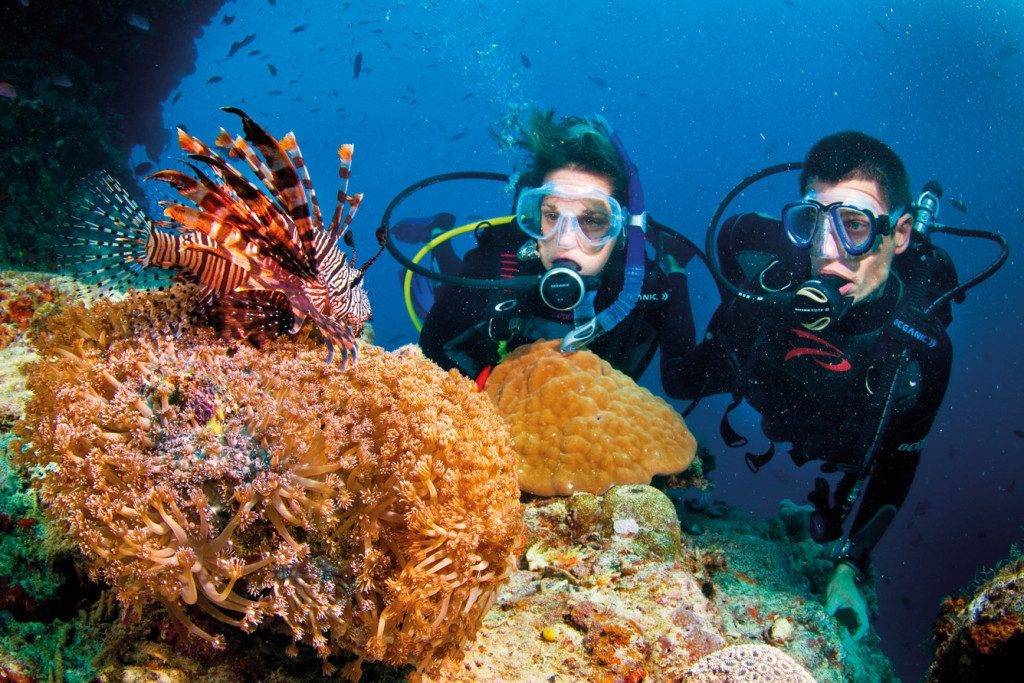 Thanks to the clear water and relatively shallow coral reefs, you can easily dive and see the corals under the sea. If not going on a tour, you can ask for this service at your homestays; the owners will guide travelers to see the coral for 100,000 VND/person, with life jackets, snorkels, and floating rafts.
– Camping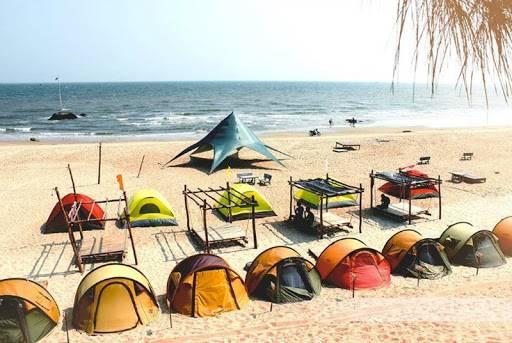 If you go in a large group, organizing an overnight campfire by the sea is a great idea. Bai Gala beach is known as a favorable place for camping because of the calm blue seawater and large flat sand.
– Visiting The Lighthouse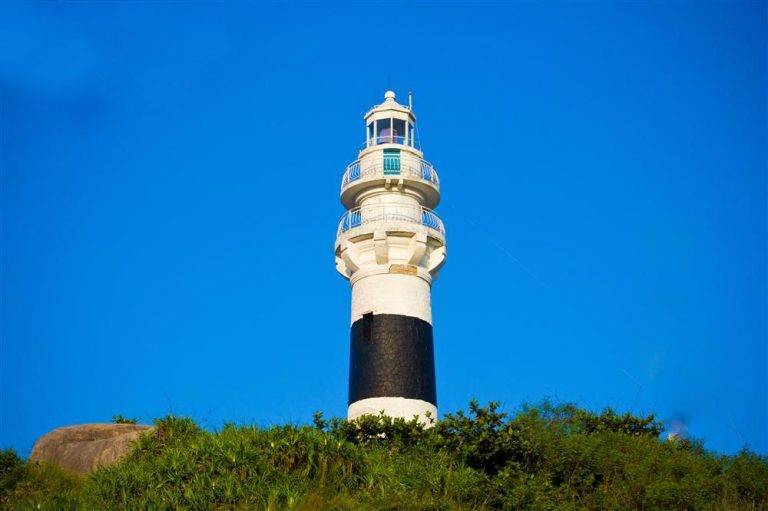 In 1890, the French colonialists built a lighthouse, previously named Plogam Bir to guide ships and boats in the port more conveniently.
Cu Lao Xanh Lighthouse is a wonderful blend of East and West architectural styles. From the top, visitors can have a panorama of the island, from the pier, residential area to the fishing village, flagpole, and Thao Nguyen rock bank. The entrance ticket fee is 10,000 VND/person.
– Squid fishing at night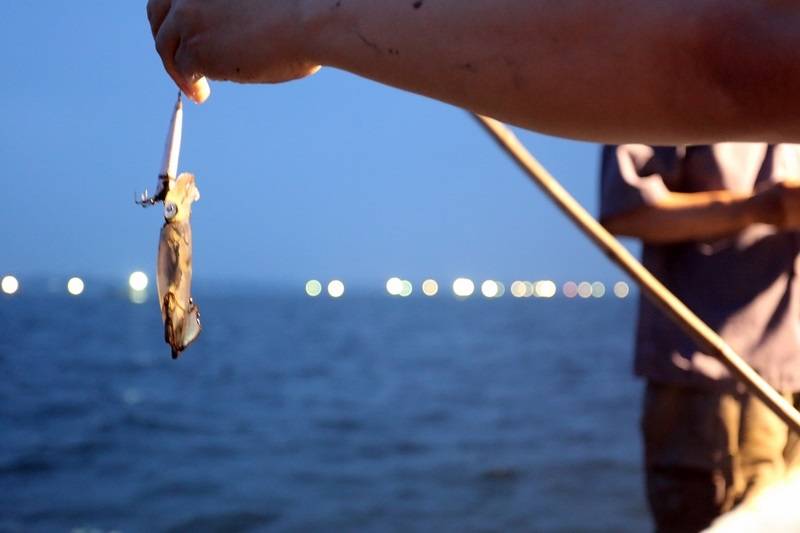 An interesting evening activity is to go squid fishing with the residents. Tourists will sit on a wooden boat, going to the middle of the sea and fishing for squid in the quiet night. After catching fresh squids, the locals will process it right on the boat for tourists to enjoy.
– Climbing the mountain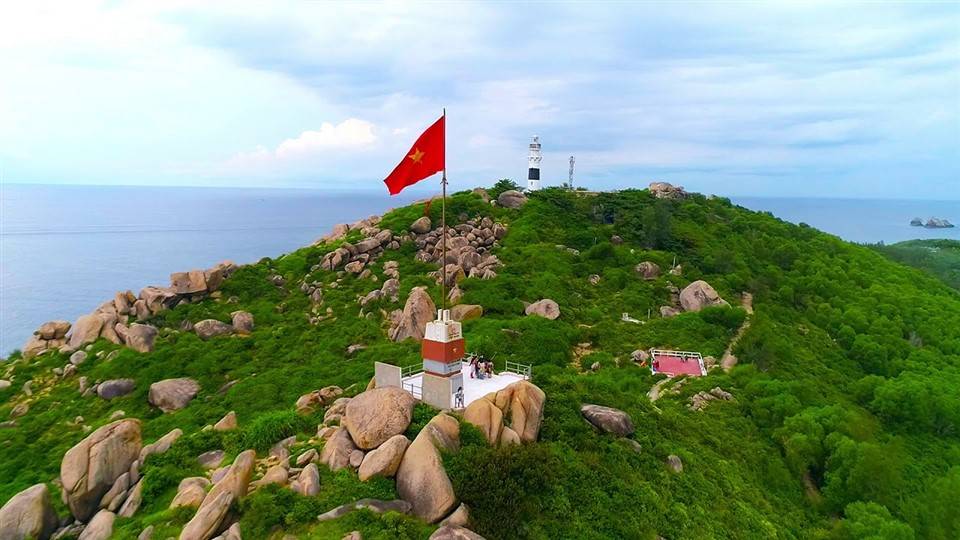 Cu Lao Xanh doesn't possess towering mountains, but high enough to challenge you. Typically, to get to the 100-year-old Lighthouse and the Vietnamese flagpole, you have to cross a trail that takes about 20 minutes and 32 spiral stairs more to reach the top.
VII. Notes for Cu Lao Xanh Island Tourism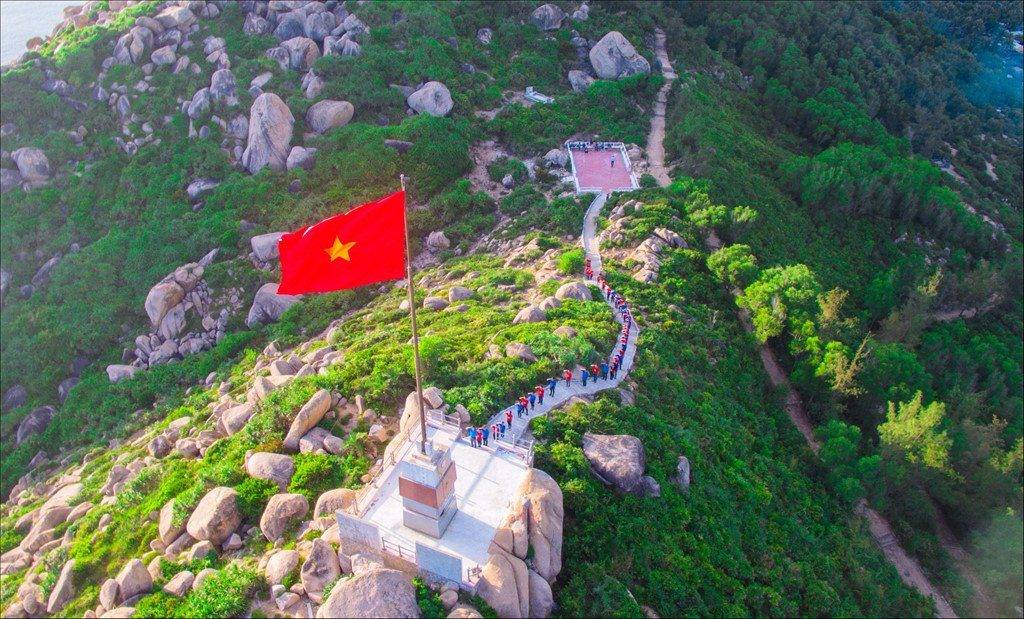 – Bring along identification documents or ID to present to the Border Guard when landing on the island since this place is an important military island in Vietnam, everything will be checked carefully.
– Remember to charge your phone and camera during the island's power generation hours, from 5 pm to 11 pm daily, or equip a backup battery.
Read more: TOP 5 most unique pools in Vietnam