QUY NHON – THE MOST BEAUTIFUL PLACE TO WATCH THE SUNRISE OF VIET NAM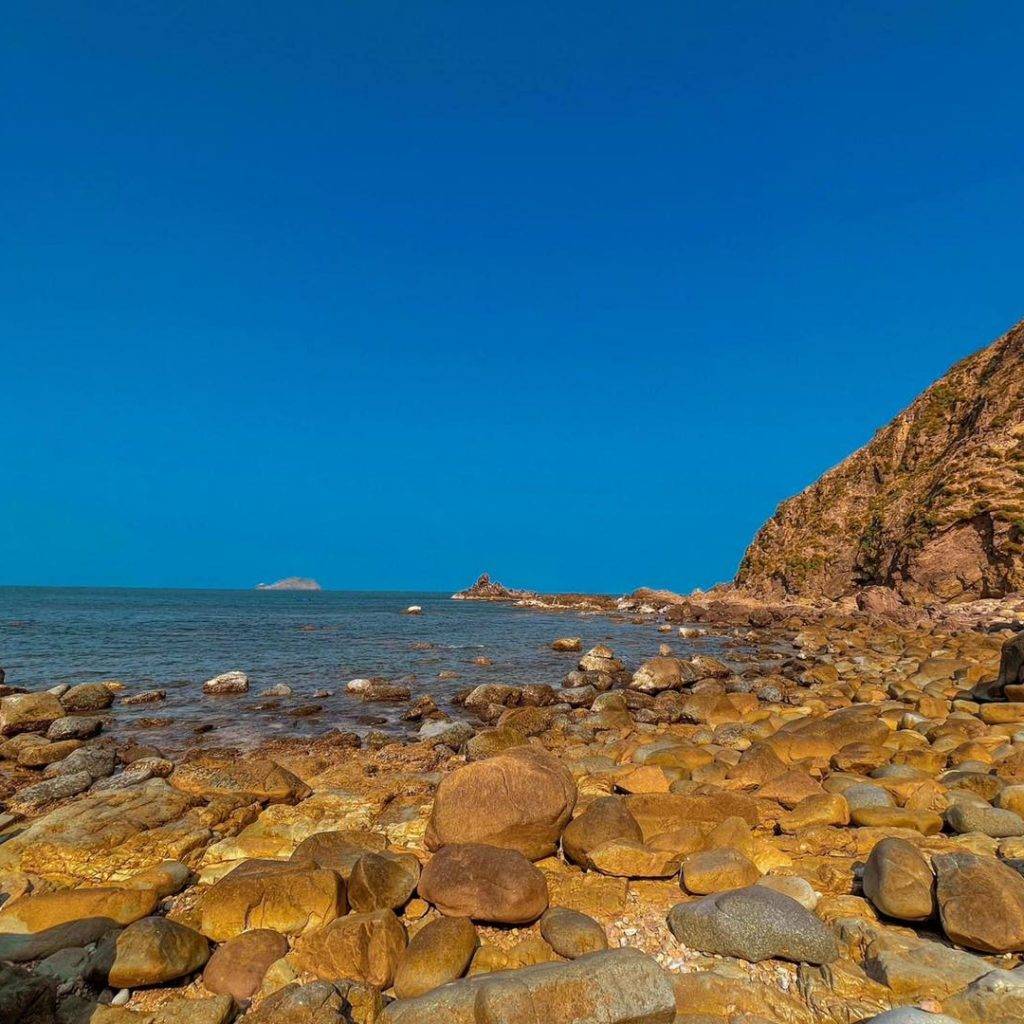 Quy Nhon, a destination that becomes popular recently to domestic tourists, owns such beautiful attractions as Jeju Island in South Korea. The Quy Nhon travel experience below will tell you why this place is one of the hottest locations during the past time!
1. About Quy Nhon
Quy Nhon – Binh Dinh belongs to the South Central Coast region of Vietnam, about 1,065km from Hanoi to the North and 649km from Ho Chi Minh City to the South.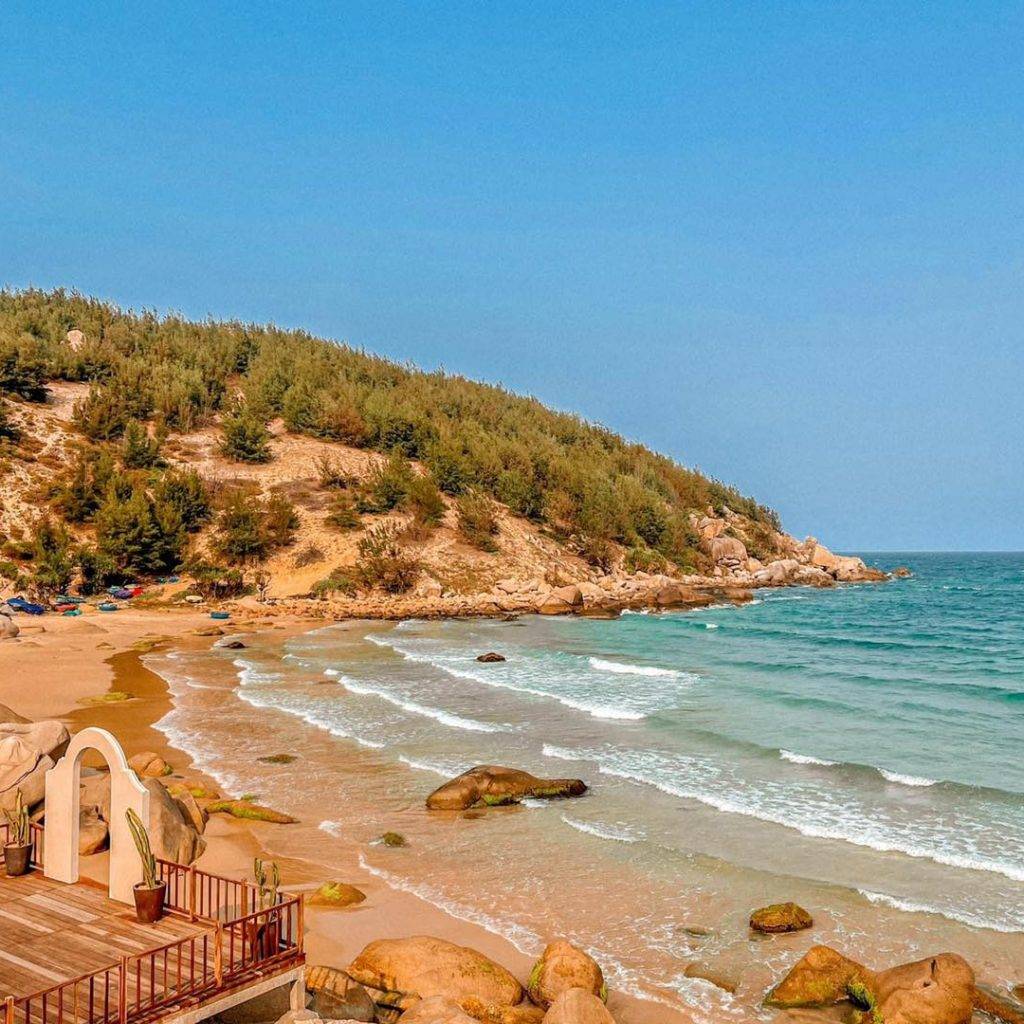 Tourists come to Quy Nhon largely because of the wonderful beaches here. Besides, the fine golden sand, cool blue water, and windy palm tree hills will not make you disappointed. Walking around the sea or cycling around the fishing village is all excellent ideas when visiting Quy Nhon. The landscape has not been exploited much for tourism. Therefore, the idyllic life here is entirely enough to conquer any tourist.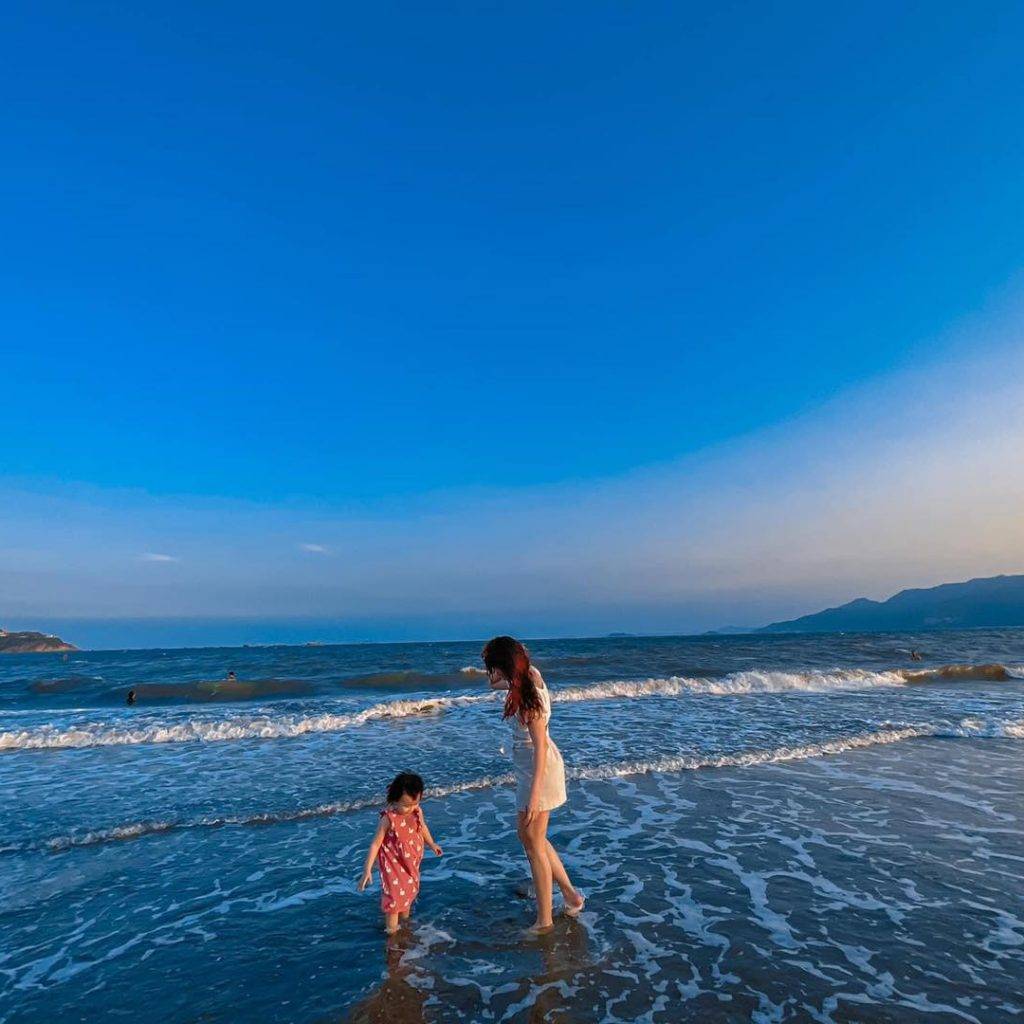 If you plan to travel to Quy Nhon, Binh Dinh, you should arrange to go from January to September because the weather then is sunny and less rainy. The sea is also quiet so that you can go to some islands like Ky Co, Cu Lao Xanh, Hon Kho, etc.
2. How to get to Quy Nhon
Whether you are traveling from Hanoi or Ho Chi Minh City, you can go to Quy Nhon by bus, train, or plane.
– By coach: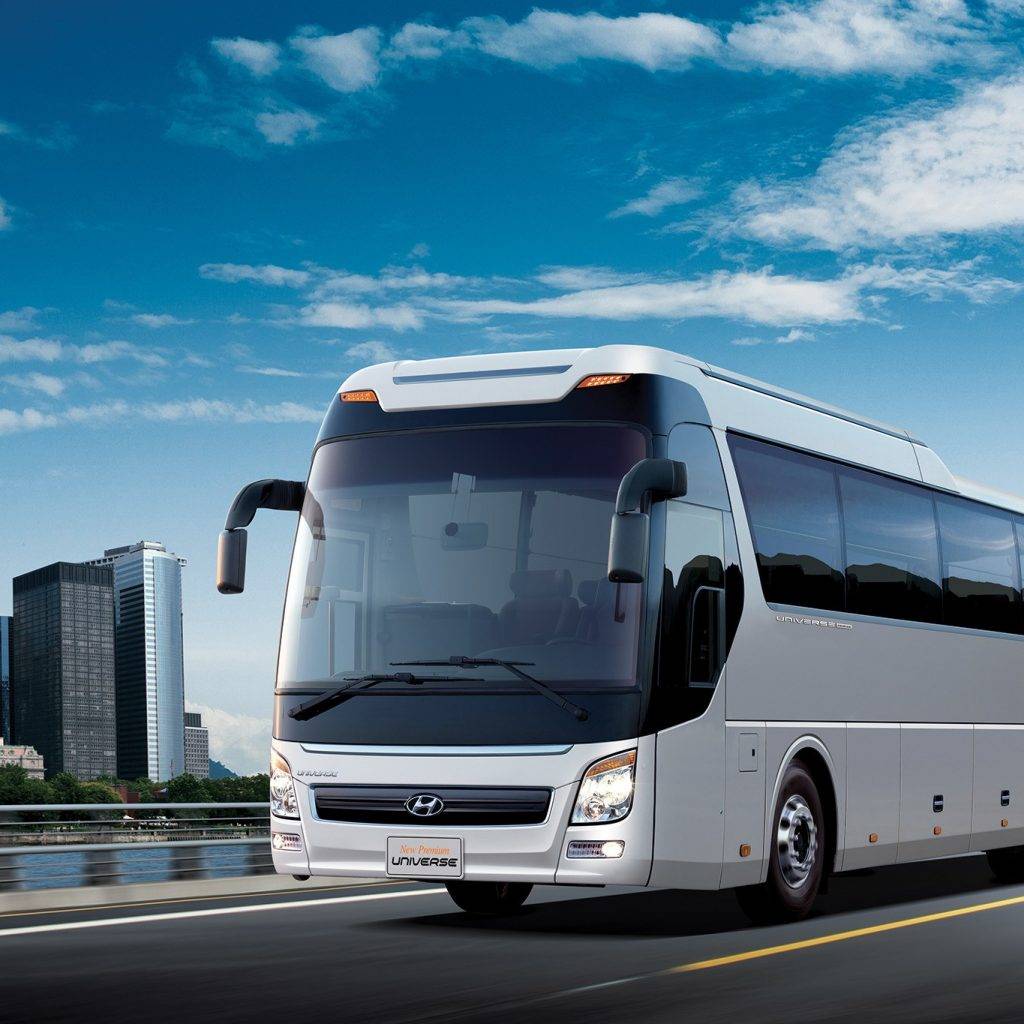 This will be a journey of more than 600 km from Ho Chi Minh City to Quy Nhon, about 14 hours, while the trip Hanoi-Quy Nhon (1100 km) takes about 20 hours at 250,000-560,000 VND (approximately 11-25 US dollars/ 1250- 2800 yen).
– By plane: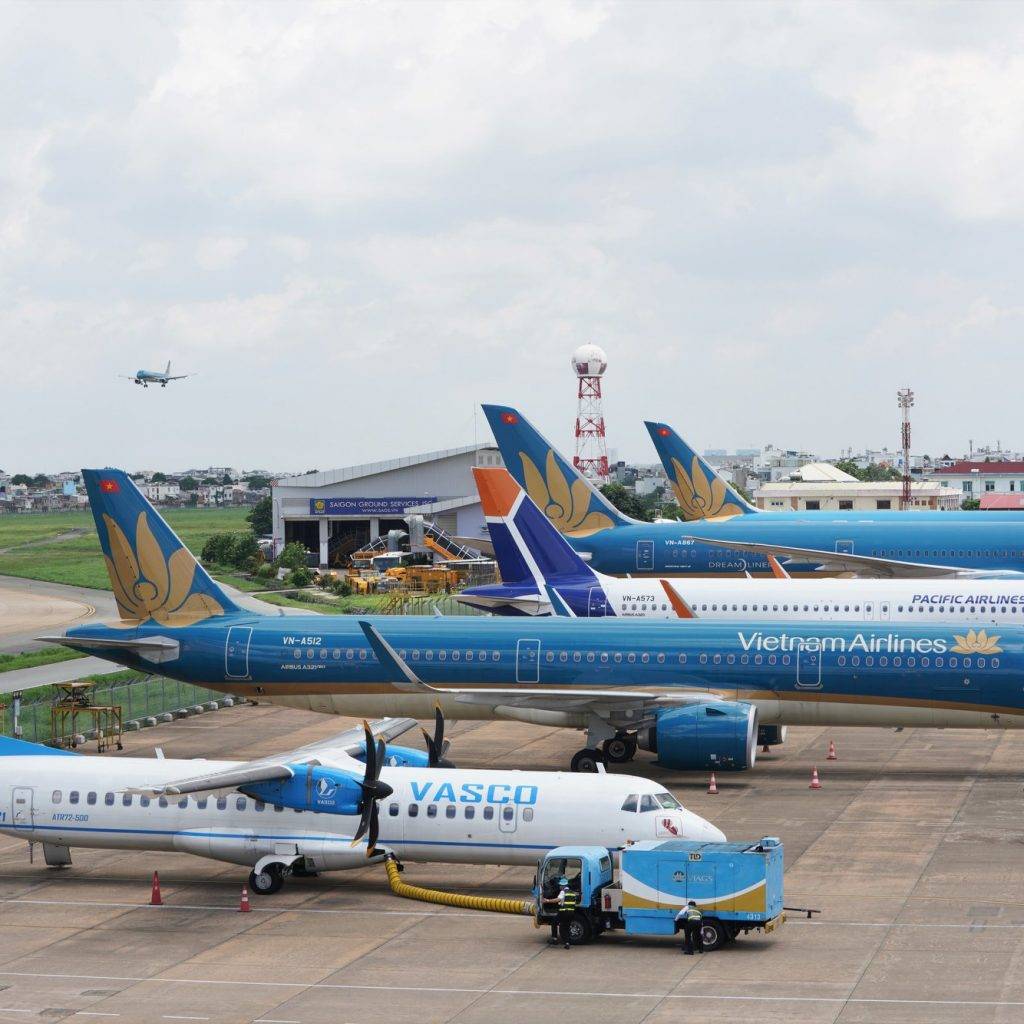 You can fly from Hanoi or Ho Chi Minh City to Phu Cat airport and go another 30km to reach Quy Nhon with fares ranging from 470,000 to 2 million VND (about 23-100 US dollars/ 2350-10000 yen). The travel time is 60 minutes.
– By train: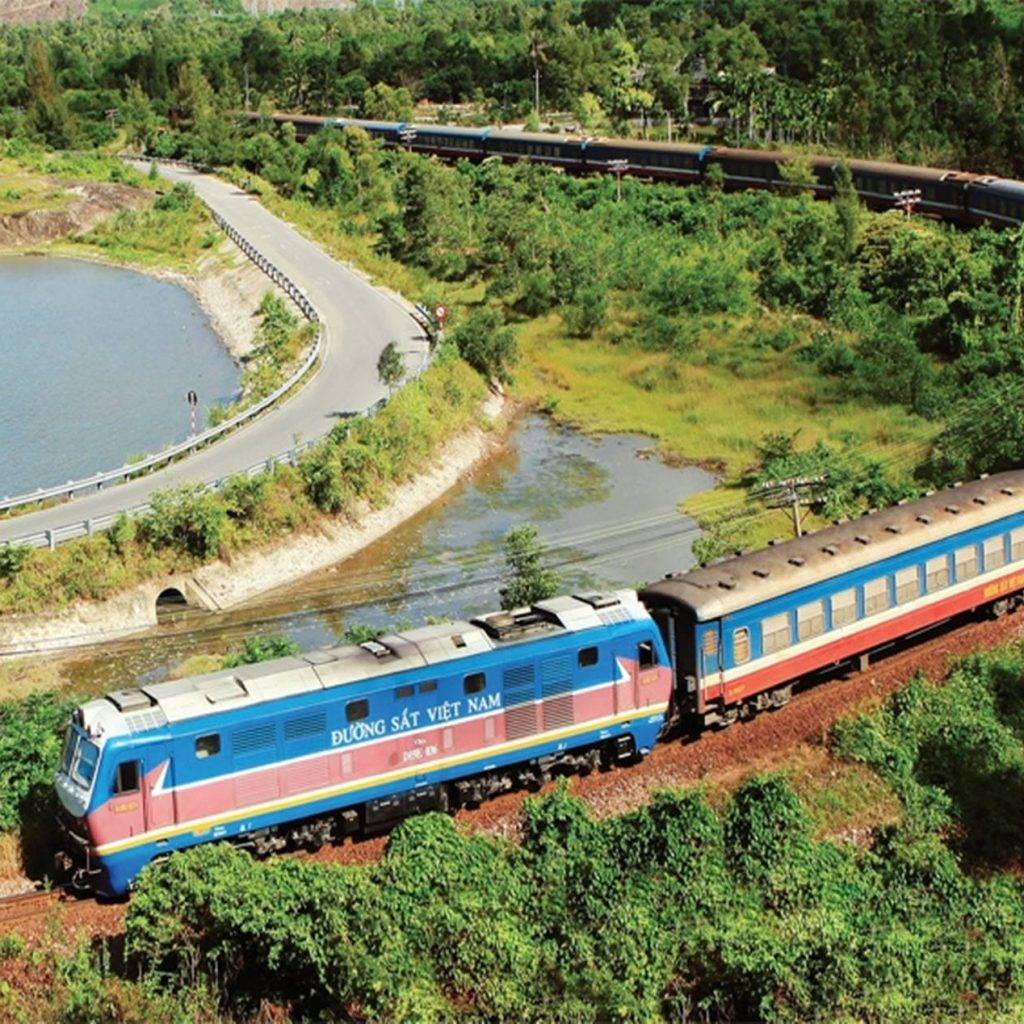 Many North-South high-speed trains are running through the territory of Binh Dinh province and stopping at Dieu Tri station with attractive prices only from 280,000-730,000 VND (about 14-35 US dollars/1400 – 3650 yen)
3. Where to go in Quy Nhon
– Hoang Hau Beach (Egg Beach):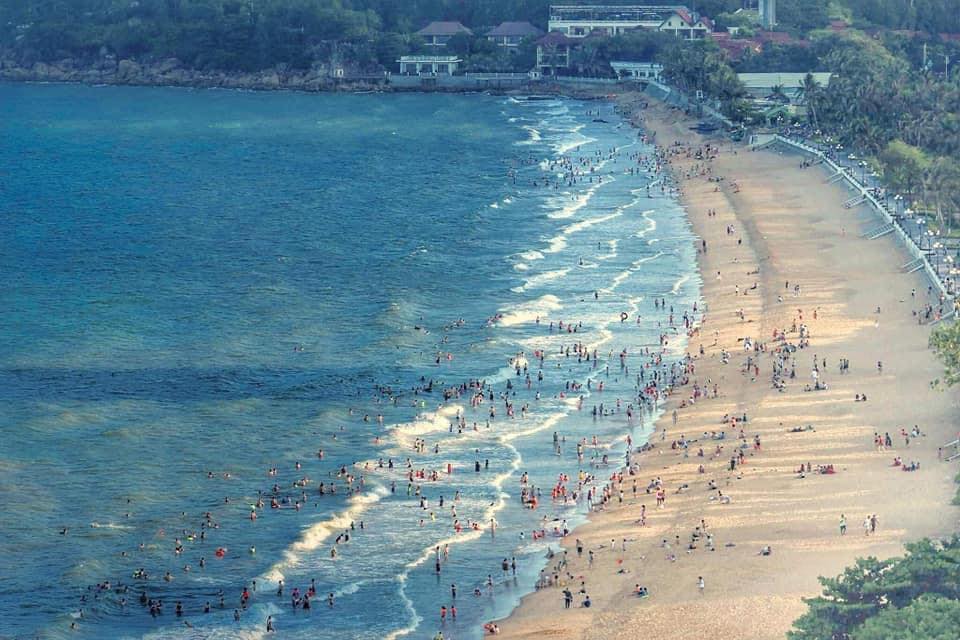 The beach is located in the Ghenh Rang tourist area. The reason for the name Hoang Hau Beach is because, previously, when coming to Quy Nhon city, Nam Phuong Queen chose this place to relax. Coming here, beside the water waves with small stones shaped like eggs, you can also visit the Ghenh Rang tourist area, the stone church and the tomb of Han Mac Tu poet. Do not forget to book the hotel near Hoang Hau Beach for easy access here.
– Eo Gio: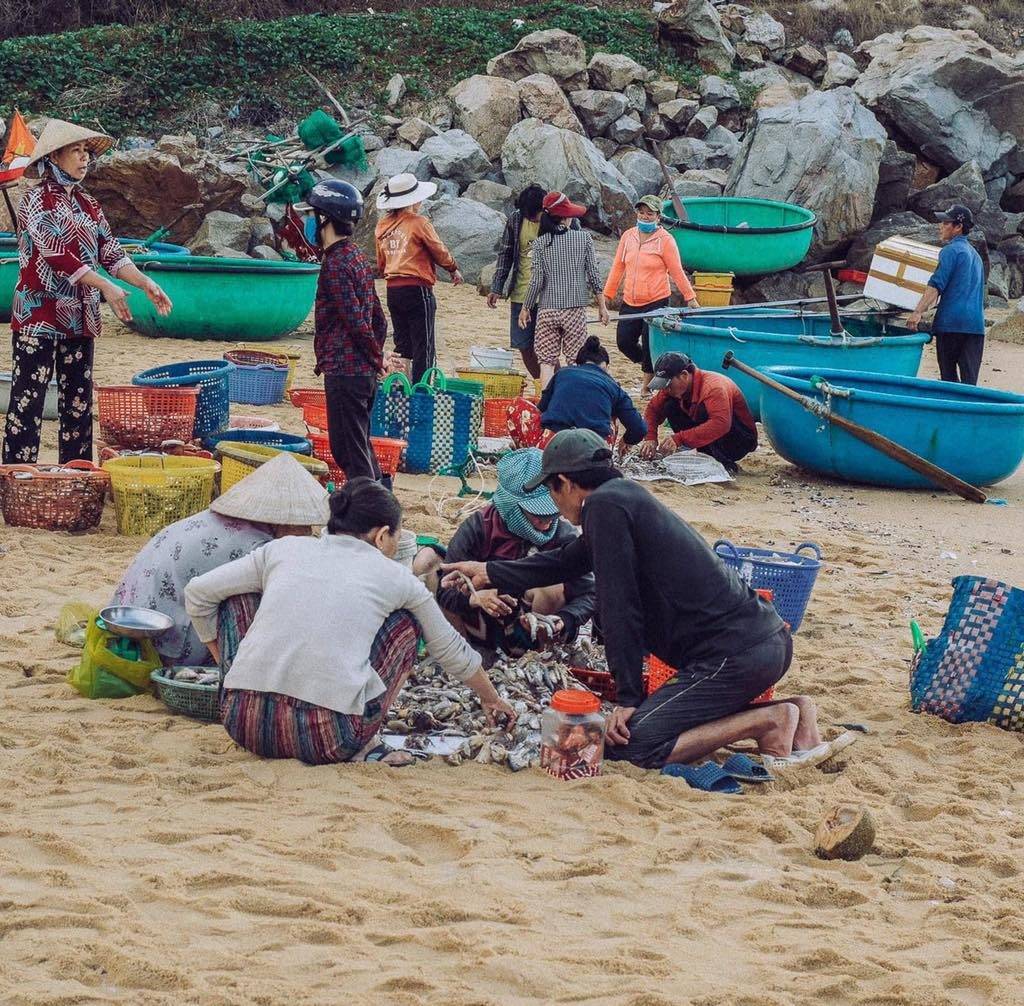 Located in Nhon Ly commune, about 20 km from Quy Nhon city, Eo Gio is a new tourist destination that tourists coming to this Central Coastal city want to visit. The name Eo Gio originates from the geographic shape of this area. Standing from the surrounding cliffs to overlook, you will see a small strait shielded by the mountains as a hug embrace the beautiful beach in here.
– Ky Co: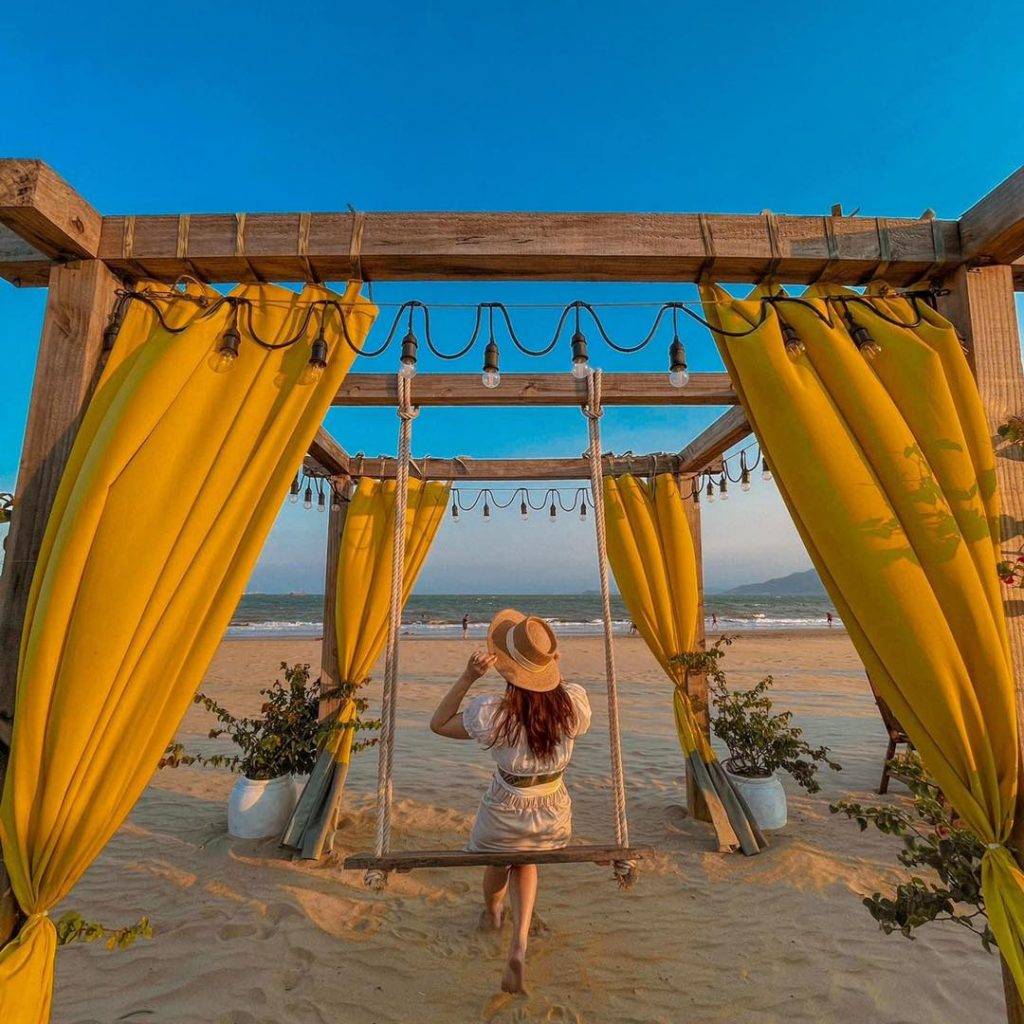 About 25 km from Quy Nhon city, Ky Co beach in Nhon Ly island commune has a wild beauty that is not known by many people. This is considered the "first paradise" of Nhon Ly because this is a wide beach, with an area of ​​over 1km² and a shallow, calm coastline. The beach is a great combination of clear blue water, magnificent mountain cliffs, and pristine golden sand.
– Cu Lao Xanh Lighthouse: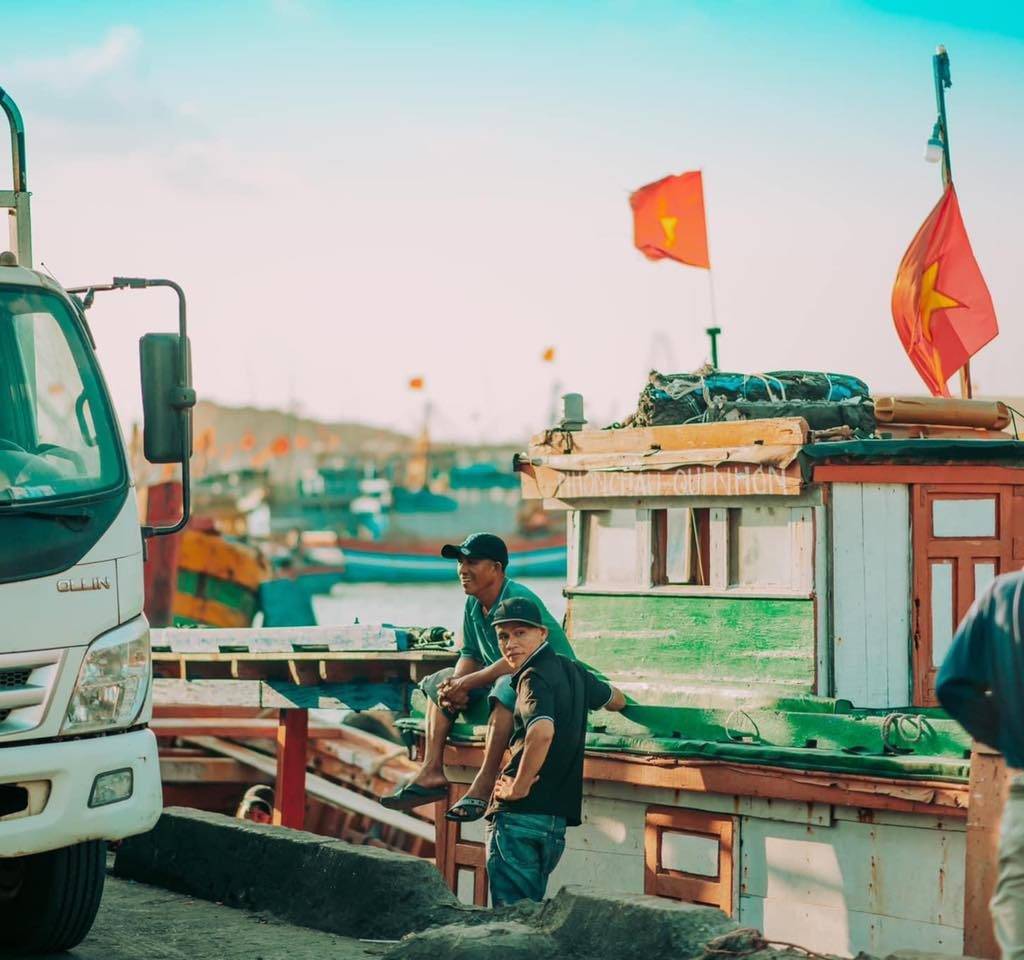 Reaching the top 5 lighthouses over 100-year-old, the Cu Lao Xanh Lighthouse is a beautiful symbol of the spirit of the local people living all year round with the sea breeze. Through many ups and downs, the lighthouse history has always been lit up to help fishing boats locate on Binh Dinh sea and the surrounding sea area of ​​South Central. Therefore, the lighthouse is also known as the "magic eye" of the sea.
– Hon Kho:
Located about 16 km from Quy Nhon, Hon Kho is like a giant screen shielding the fishing village of Nhon Hai. During the rough sea season, Hon Kho welcomes large waves of white foam that look as far as magic sea flowers. In the calm sea season, Hon Kho attracts visitors with velvety green lawns and freshwater creek from the cliff.
4. Discover the Quy Nhon culinary
– 7 Thom Nguyen Chanh Restaurant with the address at Lot 5 Ho Bieu Chanh, Dong Da District: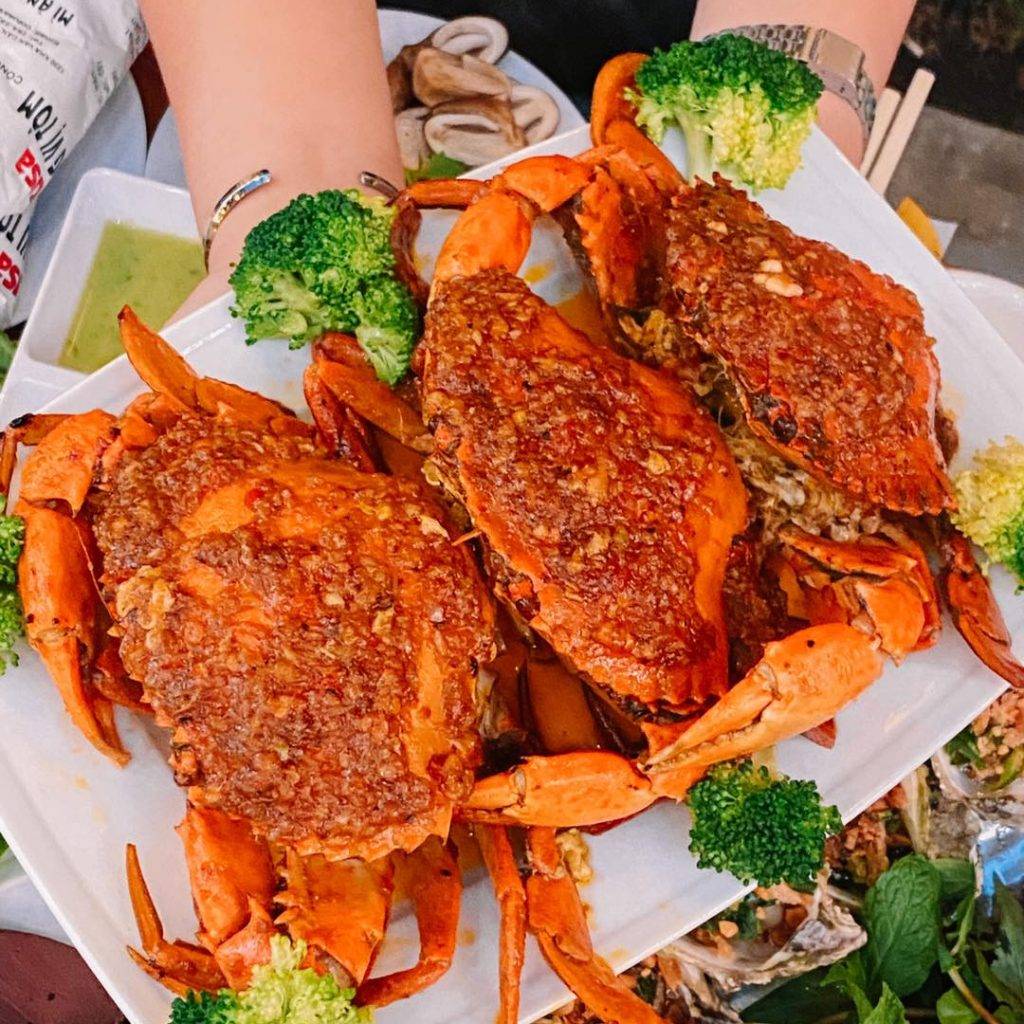 For 30,000 dong (about 1.5 US dollars/150 yen), you have a plate of delicious seafood. The menu here is very diverse, including oysters grilled with onion, crab with tamarind sauce, a stir-fried snail with pineapple, roasted crab with tamarind, grilled scallop, etc.
– Banh Canh Ba O (rice noodle soup):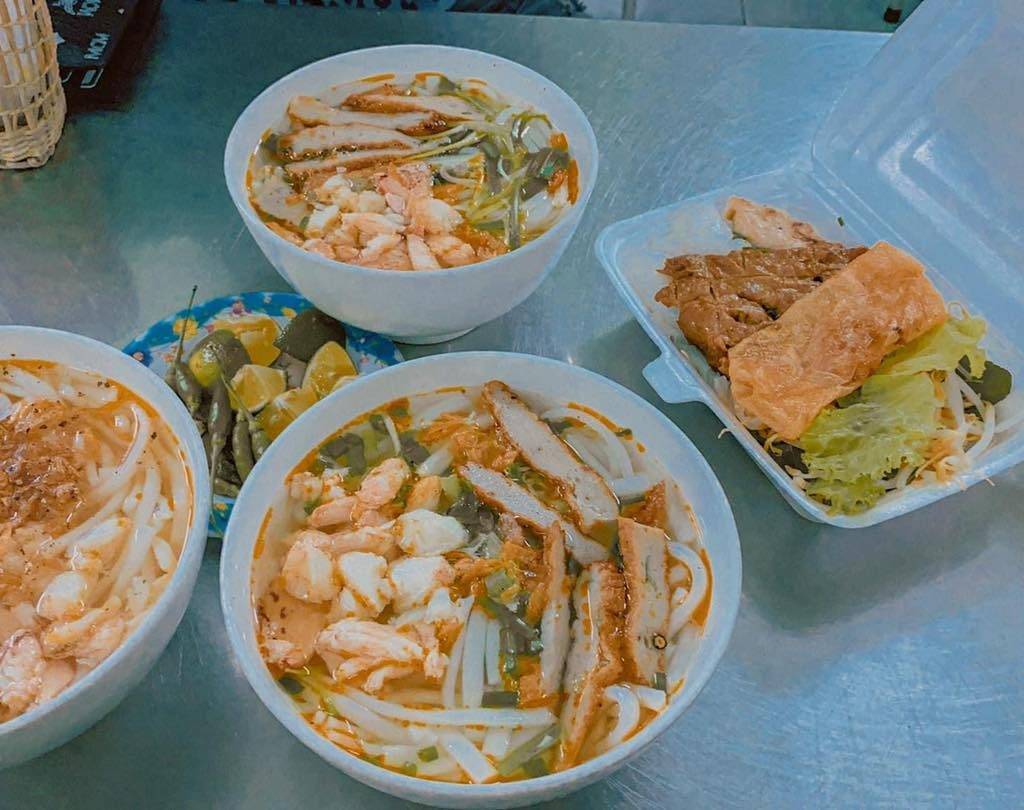 Banh Canh here costs only 15,000 VND (1 US dollars/75 yen), but the broth is sweet and delicious from the crab. The shop is located on the famous Bach Dang Street. However, here people only use a spoon to eat, so if you are not used to it, you can hardly eat fast.
– Che Nho (sweet soup):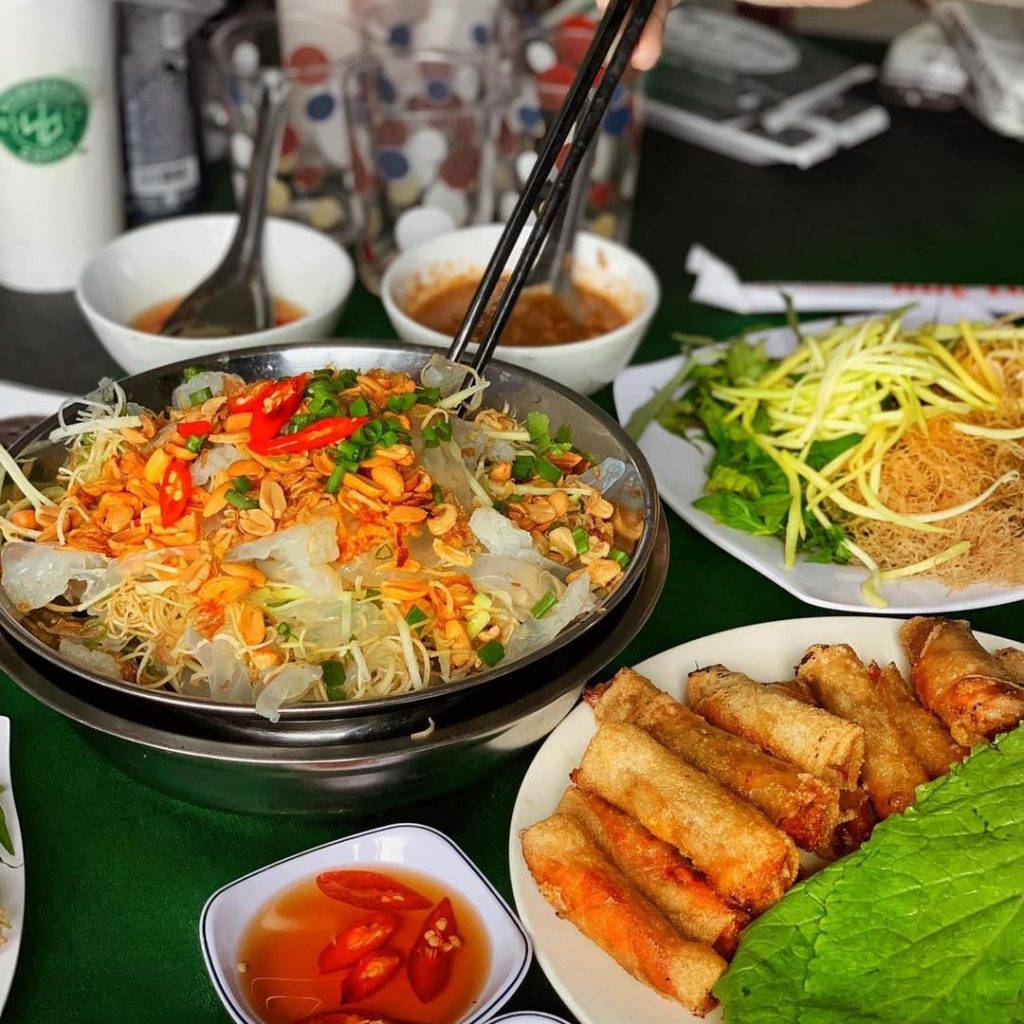 Referring to snacks in Quy Nhon, we have to mention sweet soup, smoothies, and fruits. You should come to the Che Nho shop (Ngo May street), where there are mixed sweet soup for 14,000 VND (about 70 yen), fruit 18,000 VND (about 90 yen), a smoothie for only 10,000 VND (about 50 yen). These snacks are nutritious and fresh.
5. Notes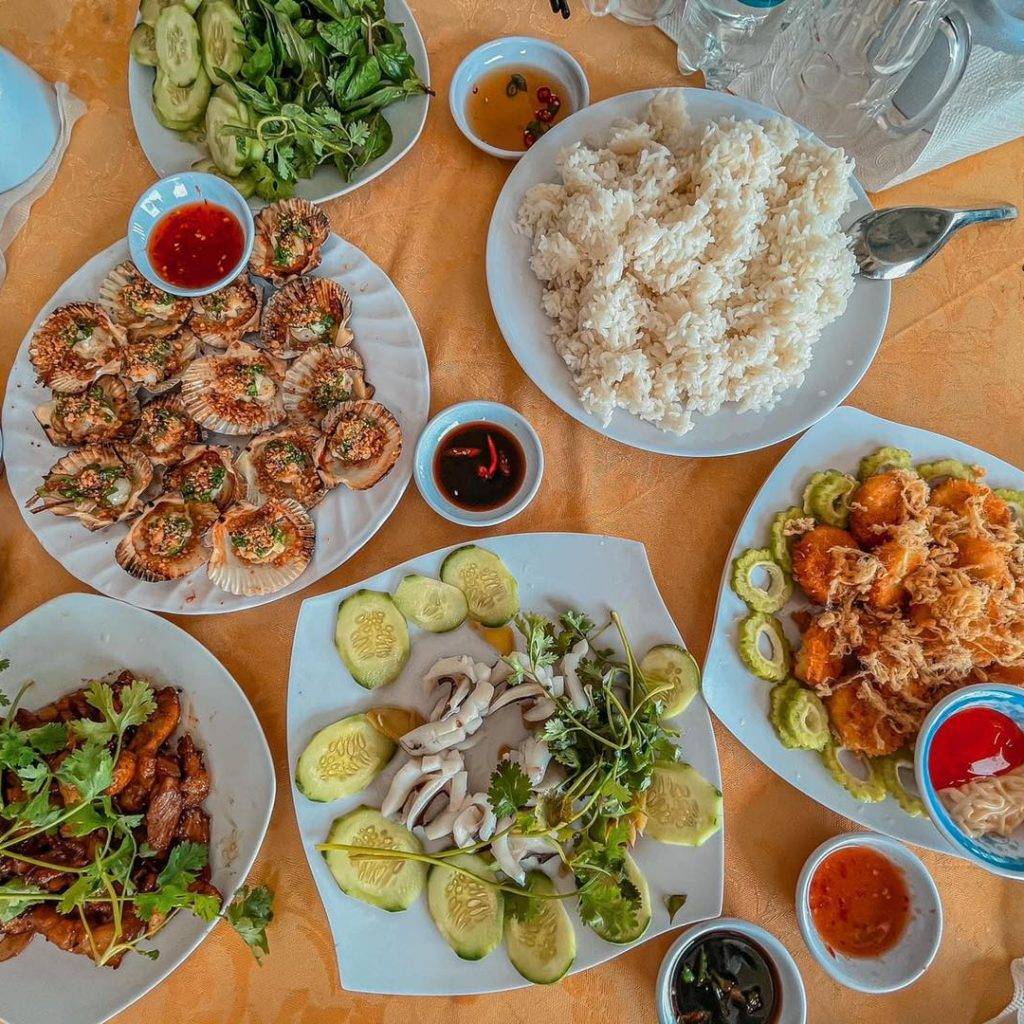 – When swimming, you should choose a crowded place or a place with signs of no shark, because sometimes, sharks appear in this area.
– Around 10 pm, the city falls asleep. The most crowded amusement area in the city is the Coop Mart supermarket and Xuan Dieu street culinary area. Even though you drink and eat so much, the payment is still too cheap compared to what you have just enjoyed.
– Always respect the local people and maintain order and hygiene in public places.