DISCOVER CON DAO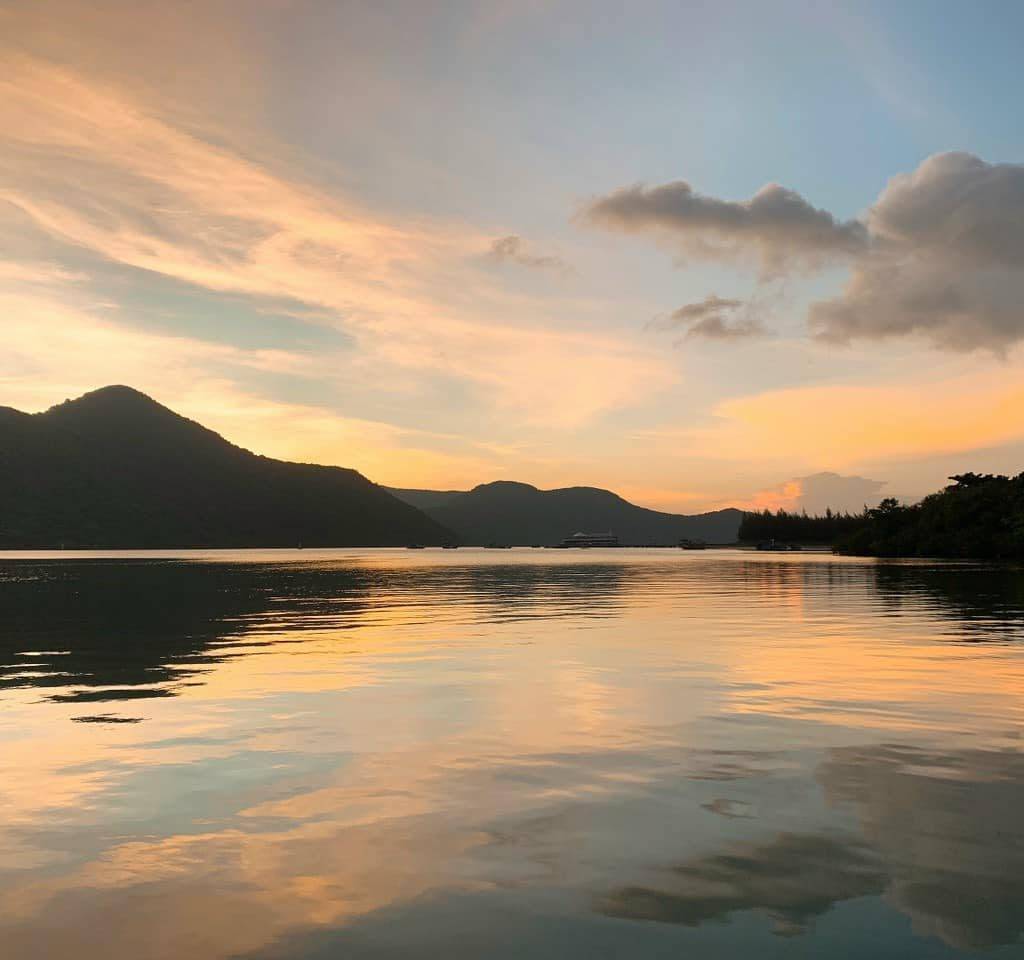 Con Dao (Ba Ria – Vung Tau province) is famous for its pristine, beautiful beaches and fine white sand that fascinates visitors. In addition, the air on the island is extremely fresh. This place is like a resort paradise and a great destination for those who are looking to "escape" the hustle and bustle in town.
1. The ideal time to visit Con Dao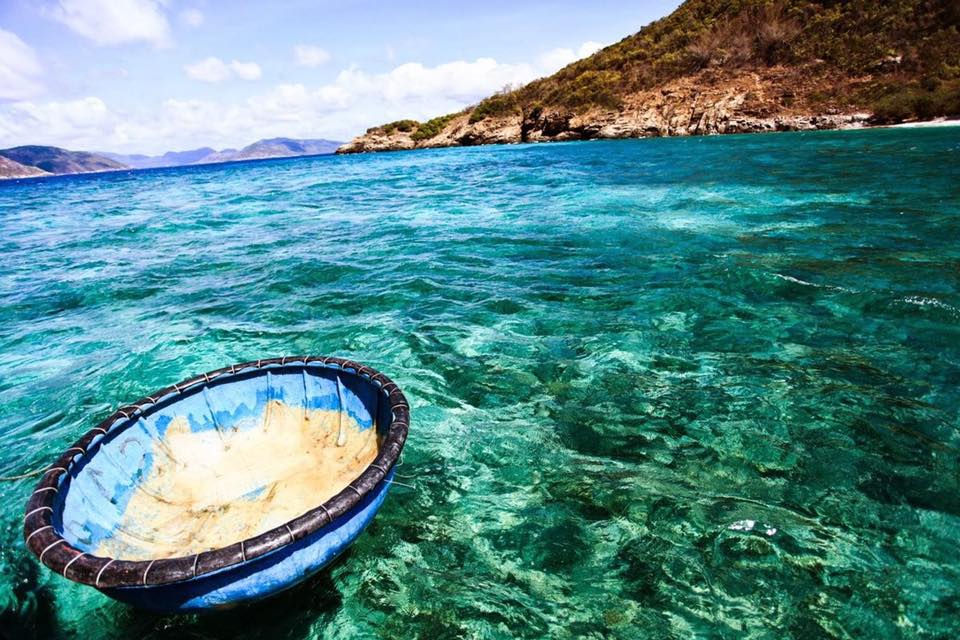 The period from March to the end of September is the best time to come to Con Dao. At this time, the sea is calm, and the sunshine is sunny, which is perfect for cruises, scuba diving, and island exploration. This is also the season of turtles coming from all over Con Dao to lay their eggs. From October to February, although Con Dao waters have big waves, this time is the dry season, so there is always mild sunshine; then, you can still explore Con Dao during this time.
2. The means of transportation to come to Con Dao
Con Dao is 97 nautical miles from Vung Tau (180km). There are two ways to go to Con Dao: by waterway or by air.
*Traveling by waterway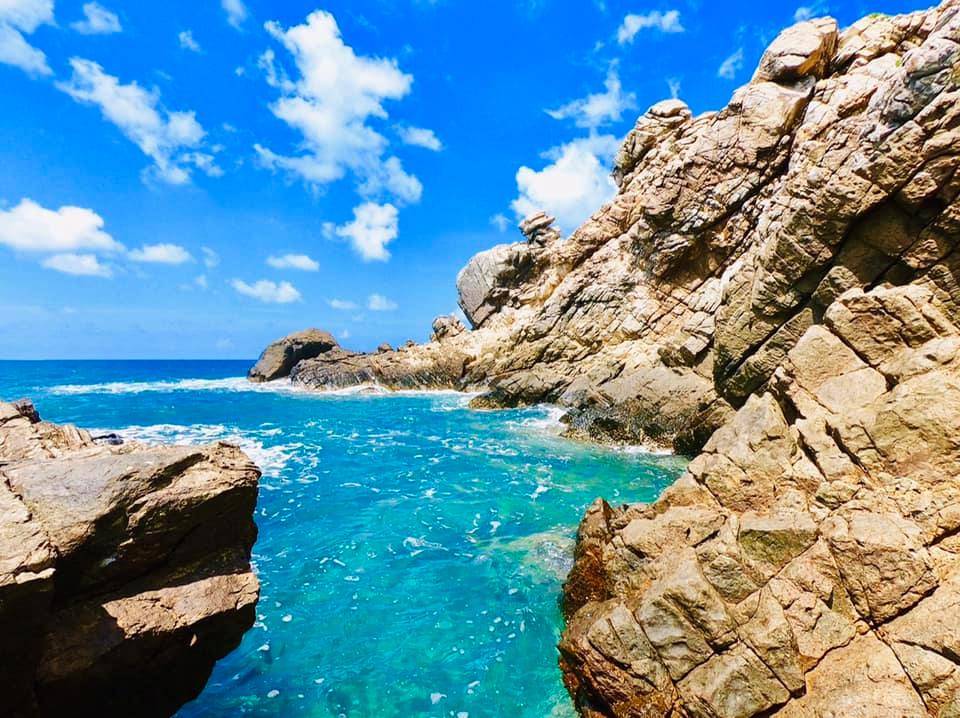 From Ho Chi Minh City, you can catch the bus to Vung Tau city, then move to Cat Lo port to get to the pier for only 85,000-200,000 VND/ time. (about 4-9 US dollars/ 425-1000 yen)
*Traveling by plane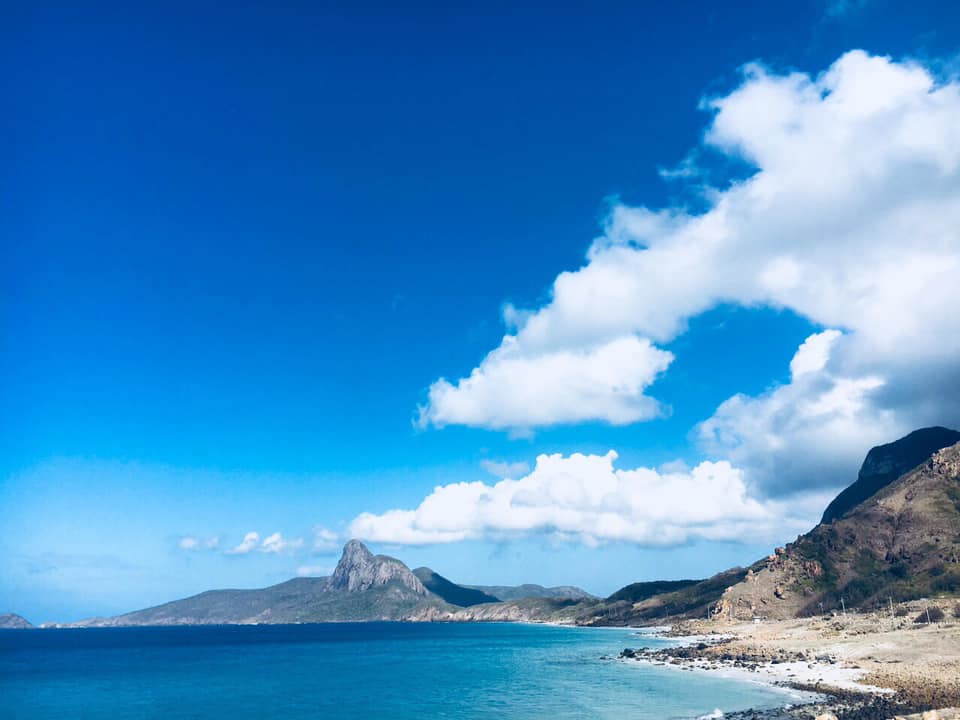 If more favorable, you can choose the plane. It only takes 45 minutes to move to the island at the cost of 1.7 – 2.5 million VND/time (about 73-108 US dollars/ 8500-12500 yen). Currently, only Vietnam Airlines cooperates with Vasco to conduct the Con Dao route. You can fly directly from Ho Chi Minh City or Can Tho to Con Dao. If from Hanoi, you have to transit in either of the above places.
*Traveling by high-speed train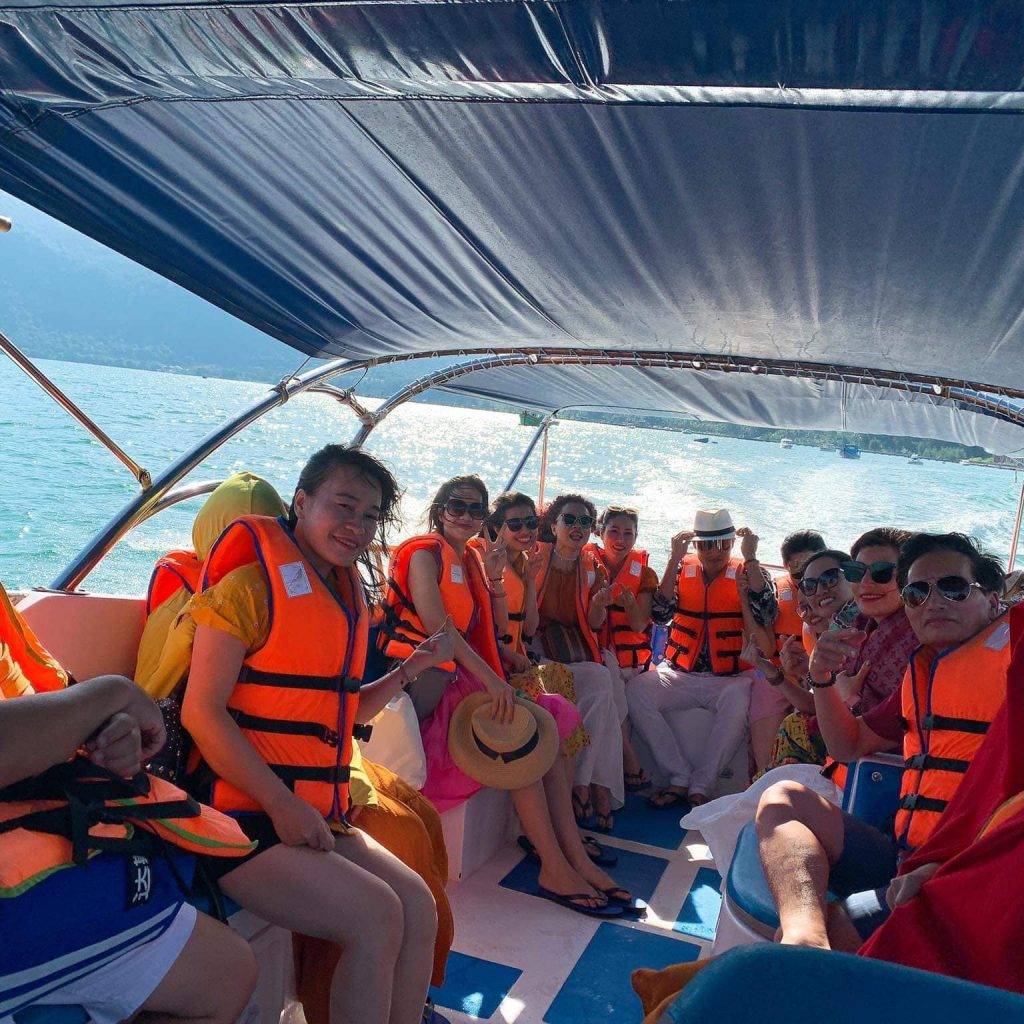 High-speed train to Con Dao takes only two and a half hours with the route from Tran De Port (Soc Trang) – Ben Dam Port (Con Dao) and vice versa. The ticket price is only 310,000 VND/person/one way. (about 15 US dollars/1550 yen)
3. Must-try experience when coming to Con Dao.
– Snorkeling to see coral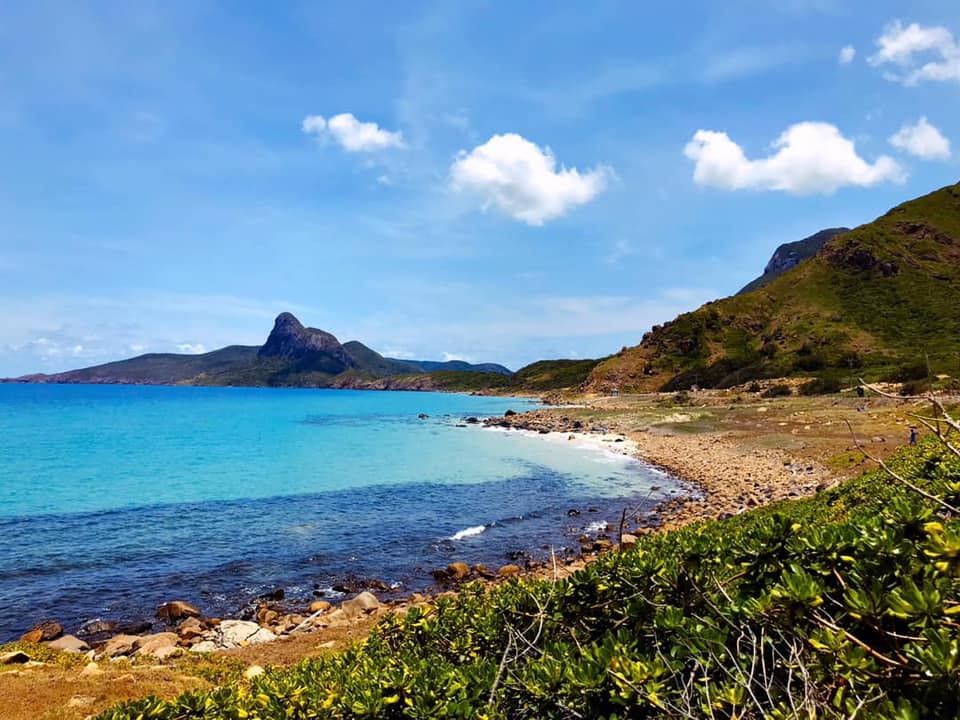 Con Dao consists of different sub-islands – the convergence of coral reefs with the highest density in Vietnam as well as the ideal place to explore the exciting ocean world.
– Fishing in the South China Sea
The waters of Con Dao in the South China Sea are very rich in seafood, promising an exciting voyage for the players. You can enjoy what you get from fishing, together with the peaceful space of the blue sea and ​​white sand with your companion or beloved ones. In particular, some travelers challenge their courage with shark fishing.
– Explore a deserted island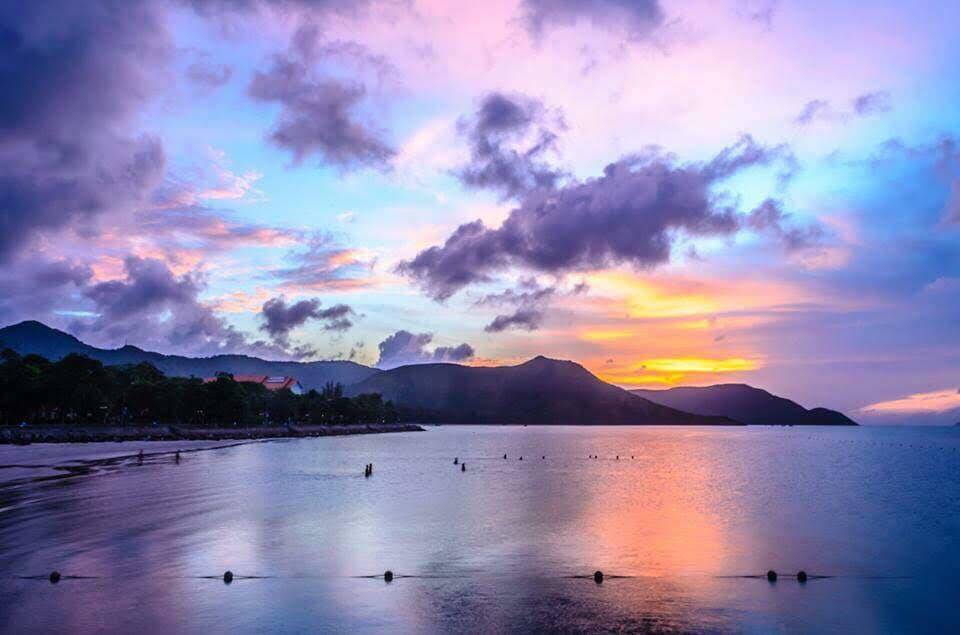 Con Son Bay consists of a system of 14 large and small islands, creating a poetic beauty for the location and is also a marine ecological reserve with many coral reefs.
– Watch the turtle lay eggs
You can experience a quiet yet incredibly charming night on Hon Bay Canh. You will see firsthand the sea turtles Chelonia mydas, or green turtles, nesting and laying eggs on the beach.
4. Attractions in Con Dao
– Hon Bay Canh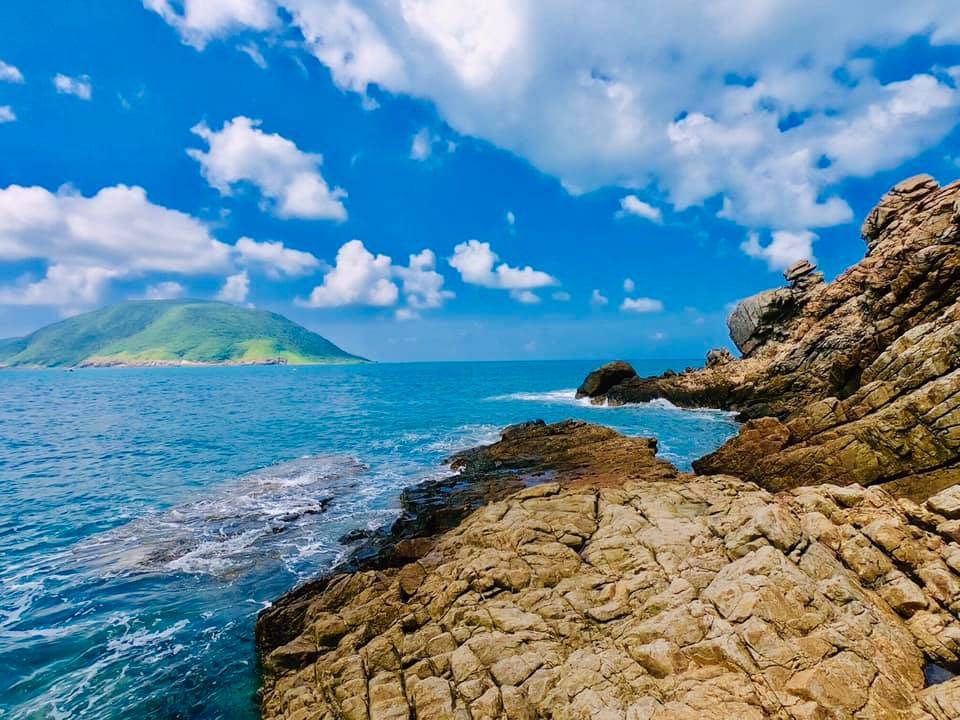 Hon Bay Canh is located in the East of Con Dao, with an area of ​​683ha, including two parts of the island connected by sand bars called Big Sand Beach. This is also one of the 14 spawning grounds of Con Dao sea turtles and is the beach with the highest number of turtles to lay eggs in Con Dao.
– Dam Trau Beach
12 km from Co Ong airport to the Northwest, it is famous for the fine white sand stretching, primeval forest with lush green trees, and cliffs with unique shapes. Coming to Dam Trau beach, visitors can comfortably swim, enjoy the beautiful scenery or dive to see the coral.
– Hot Springs Beach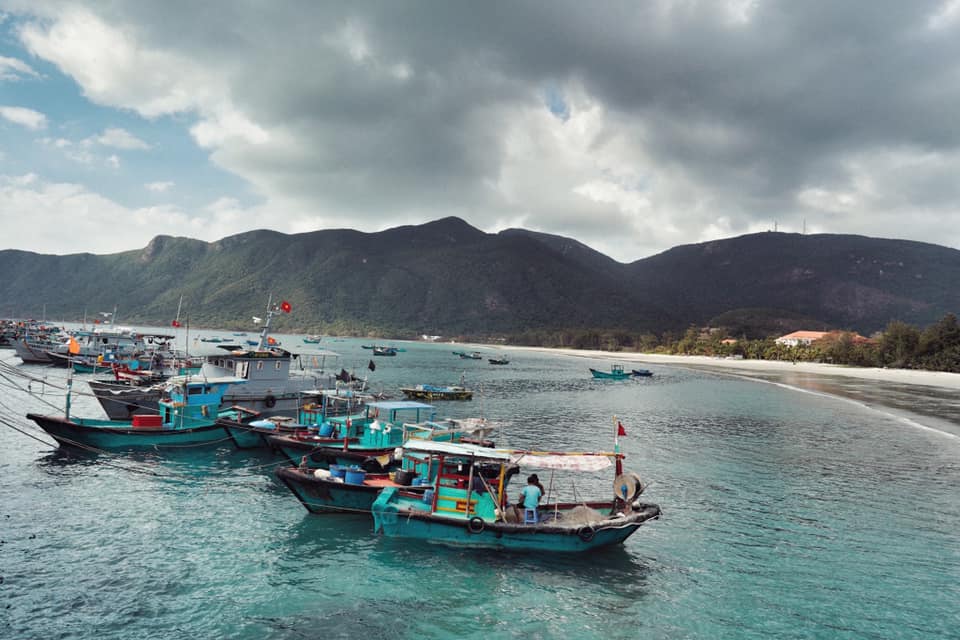 Hot Spring Beach is a lovely beach in Con Dao. From Dam Trau beach, visitors can cross a short forest road to reach Hot Springs beach. This place remains untouched with flat white sand and a rare mangrove ecosystem.
– Con Dao National Park
Con Dao National Park covers an area of ​​nearly 6,000 hectares of land and 14,000 hectares of water area. The association of coral reefs, seagrasses, and mangroves has created a favorable environment for breeding and preserving marine species. Coming here, you will experience many exciting activities, such as fishing, diving, cycling, walking, or watching nature.
– Con Dao prison
Con Dao prison is considered a "hell on earth" during the war against France and the United States. This prison system was built by the French to hold particularly dangerous prisoners for the French colonial regime. It detained communist figures and patriots against the colonial government and was later used by the US to imprison prisoners in the war against the US.
– Dam Tre Bay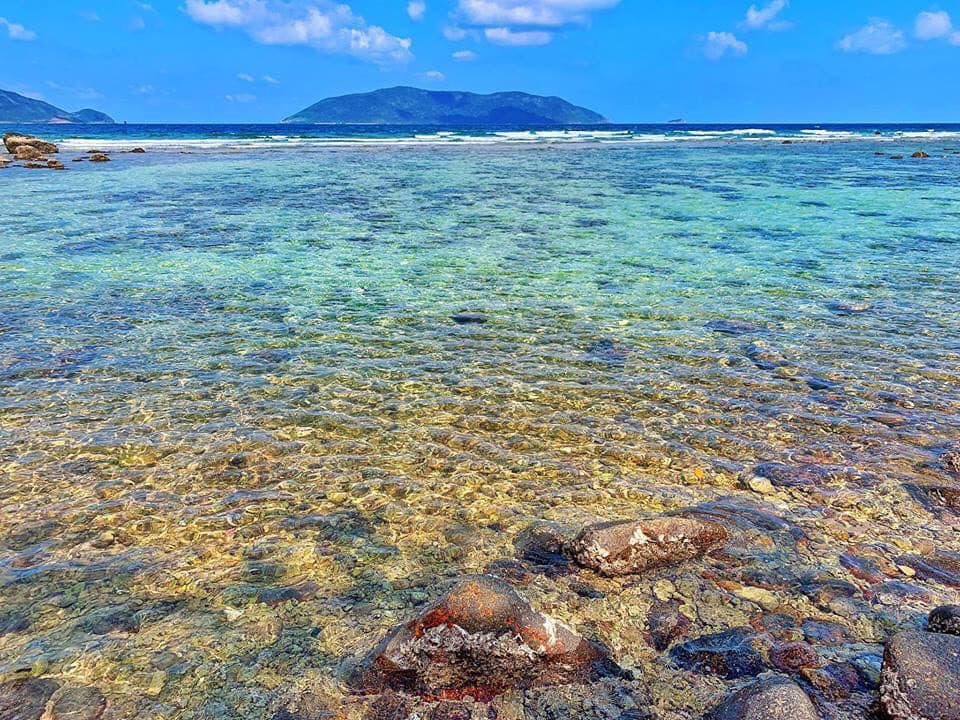 Located to the north of Con Son Island and 3 km from Con Dao airport, this is a sheltered bay deep in the land and also a harmonious combination between the sea and the surrounding mountains, giving the bay many poetic, mysterious landscapes, charming scenery, and fresh environment.
– Con Dao Museum
It is a significant work and a place to preserve historical values, illustrating the tragic but also very heroic period of the nation. With nearly 2,000 documents and artifacts are displayed on four large themes to reflect the crimes of colonial and imperialism; the tenacious and indomitable fighting spirit of Vietnamese revolutionary soldiers and patriots for 113 years.
5. A few notes when traveling to Con Dao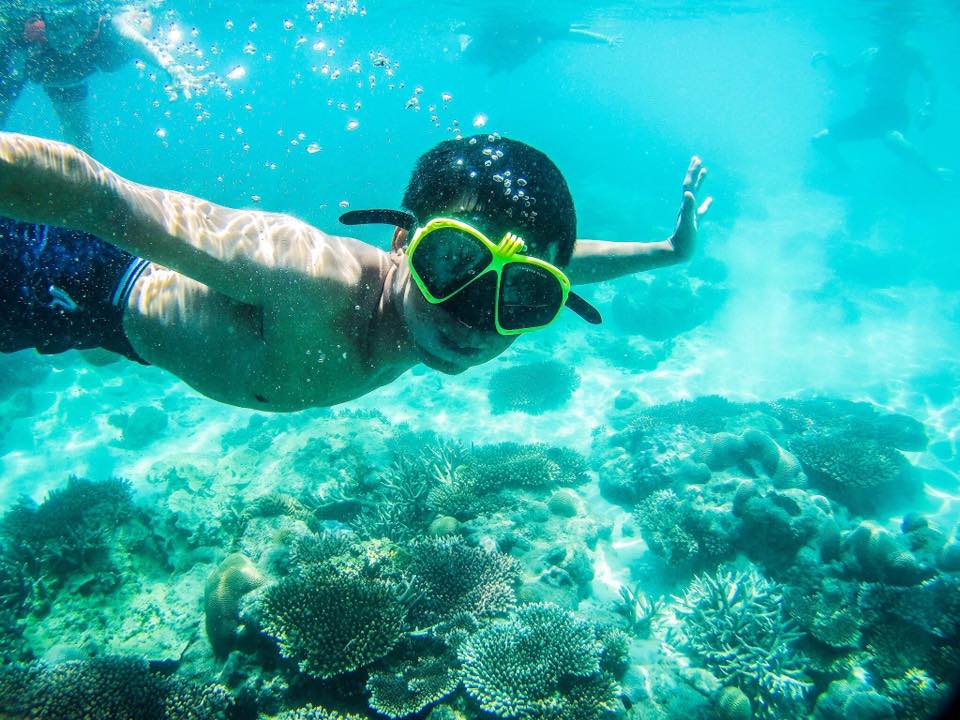 – Services in Con Dao are heavily dependent on the delivery of goods from the mainland, so it is quite expensive and limited to nightlife activities. Therefore, you should be psychologically prepared that this is a vacation to explore a pristine island with incomplete service like the mainland.
– You should prepare boots if you want to explore the forest, anti-allergy medicine, personal drugs, or some instant food because it is very difficult to find food at night.
– There is a more economical way for travelers to go to the wharf at around 6:00 am or 2:00 pm – the time when the ship returns, to buy fresh seafood at meager prices. The fresh seafood can be brought back to the hotel for processing.