Con Dao Islands, a reviving secluded paradise in the East Sea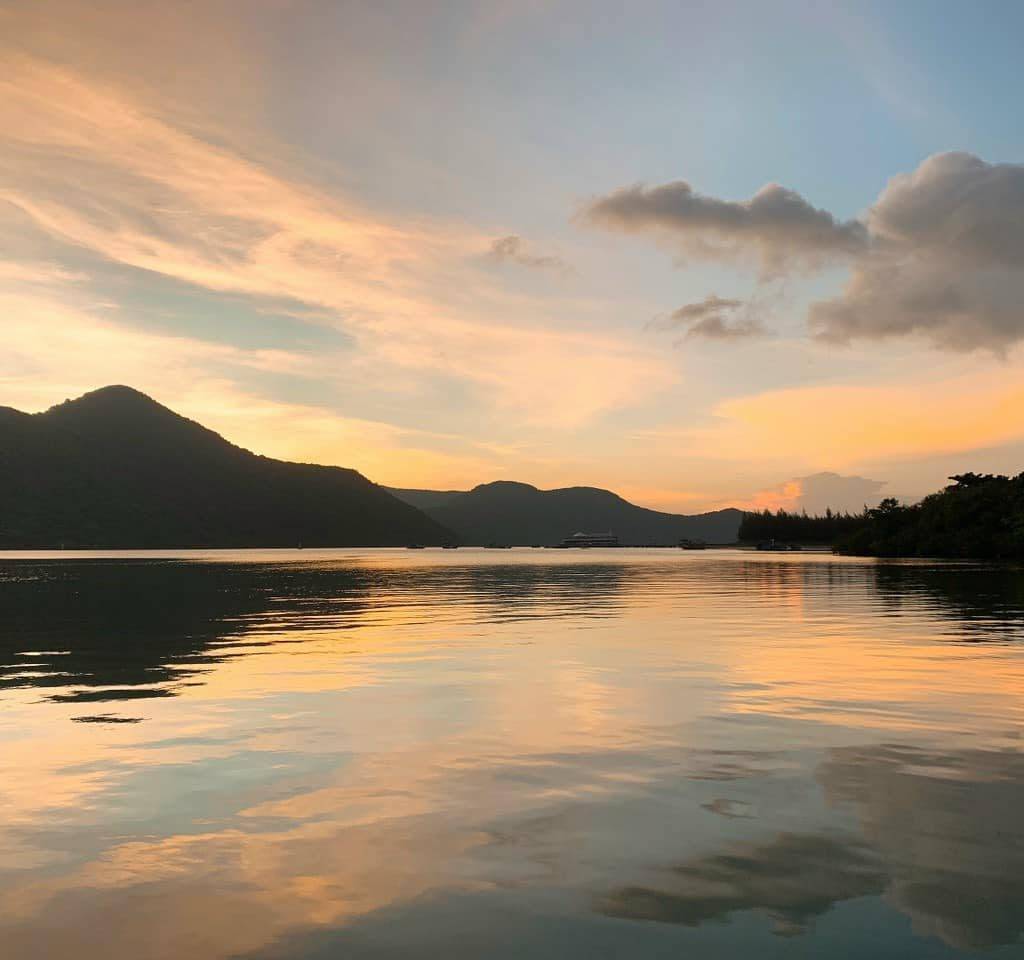 Among the world's most mysterious islands by Lonely Planet, Con Dao Islands – Vietnam has had a spectacular transformation; from a remote offshore destination only used in the war time, the islands with all favorable conditions – magmatic rock cliffs bordering turquoise water where innumerable sea creatures inhabit, tropical forests, pristine islets, has gradually become a fascinating resort for anyone who wants to escape from the hustle and bustle in big cities.
I. About Con Dao Islands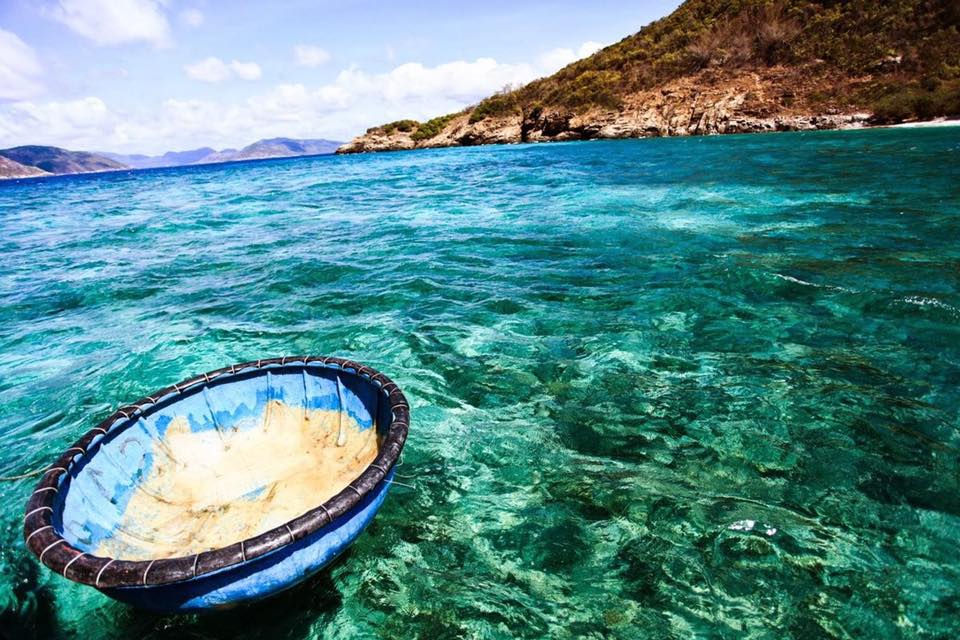 Con Son Islands are an archipelago as well as a district of Ba Ria–Vung Tau Province, in the Southeast region of Vietnam. In 1861, the French conquest and turned the islands into a notorious prison with many "Tiger Cages" to hold and torture Vietnamese political prisoners.
The road from the airport to the town center is shaded by tropical almond, flamboyant, and frangipani trees meander along the stunning curvy coastline, with vertical cliffs on one side and one side is a crystal blue ocean. Apart from a few cafes, there are almost no street vendors or pubs, therefore, the coast of Con Dao still retains its natural and fresh beauty.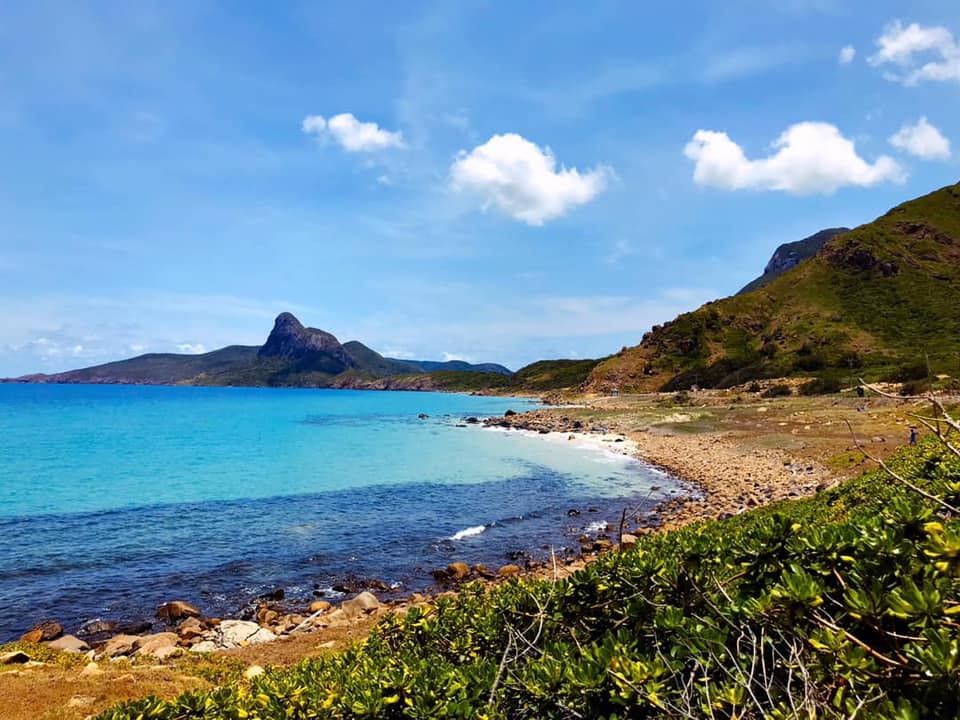 The mountainous islands are now home to roughly 7,000 residents who mainly rely on fishing and tourism.
Among 16 islands in this archipelago, Con Son is the largest one, where the district's airport is located. Con Son is also renowned for its pristine condition; even more than half of its area is currently still forests. There, you will have a chance to witness wild sea turtles crawling to the shore laying eggs, and other rare forest species such as bow-fingered geckos, black giant squirrels, etc.
Read more: Con Son Island – The remarkable historical spot with a paradise of unveil beaches
The period from March to the end of September is the best time to come to Con Dao. At this time, the sea is calm with lots of sunshine, which is perfect for cruises, scuba diving, and island exploration. This is also the season of turtles coming over the shores to lay their eggs. The winter from October to February is the dry season, still Con Dao waters might have big waves.
*Great activities to expect in Con Dao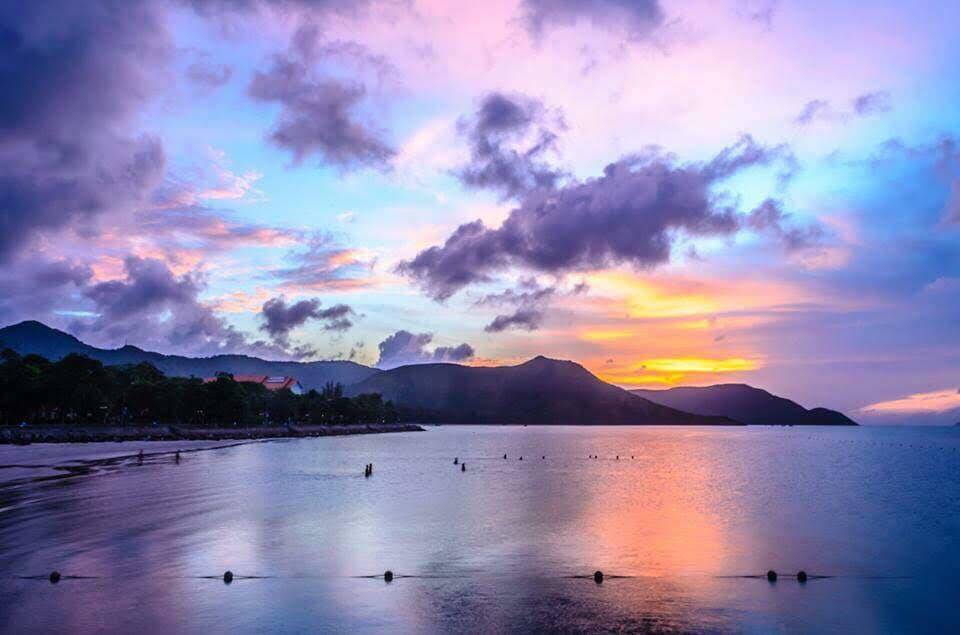 Snorkeling to watch coral reefs in deserted islets: Con Dao consists of different sub-islands which are the convergence of beautiful coral reefs in the highest density. A boat ride tour to "a private island" to snorkel and swim takes around 1.5 – 3 million VND. One of the best places to visit should be Bay Canh Islet that has a peaceful wild beach.
Watching the sunrise on Tau Be Cape: On the way to the airport, the cape is an ideal photography destination and equally the most wonderful stop to view the sunrise on the vast ocean in Con Dao. From the cliff, visitors can admire the sun gradually emerging behind Bay Canh Islet, then creating pink clouds in the sky above Cau Islet.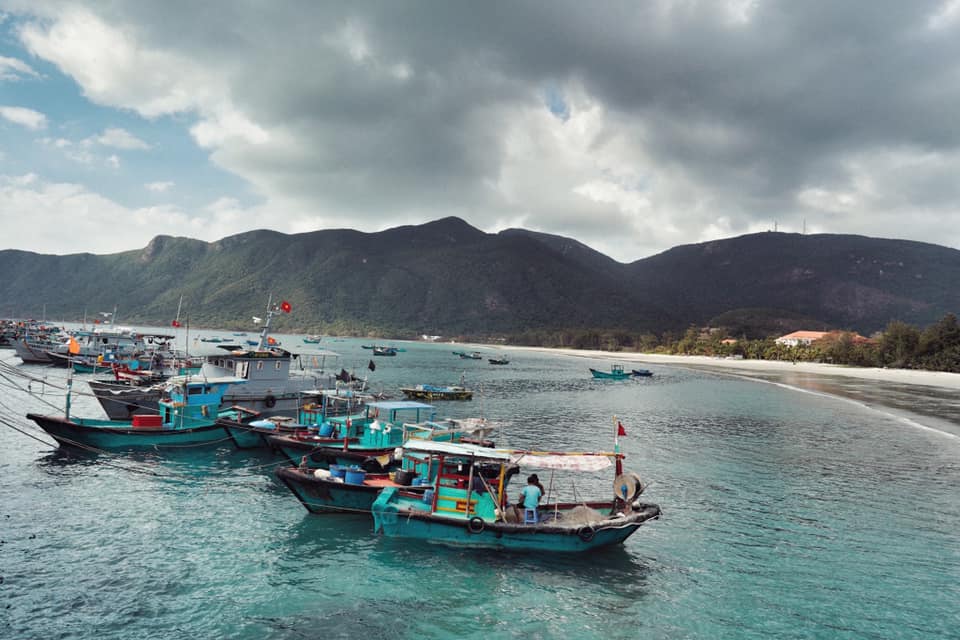 Fishing in the South China Sea: The waters of Con Dao are extremely rich in seafood, promising for an exciting fishing voyage. In particular, some travelers challenge their courage with shark fishing.
Watch the turtle lay eggs: You also should spend a quiet yet incredibly charming night on Hon Bay Canh seeing firsthand the sea turtles Chelonia mydas, or green turtles, nest and lay eggs on the beach.
Have a drink at Six Senses Con Dao: The resort is a nice and relaxing seafront spot to stop by and enjoy a bottle of beer drinks. Meanwhile, for dinner, you are recommended to visit the night market where various delicious seafood dishes and Con Dao street food are served.
II. Attractions on Con Dao Islands
1. Bay Canh Islet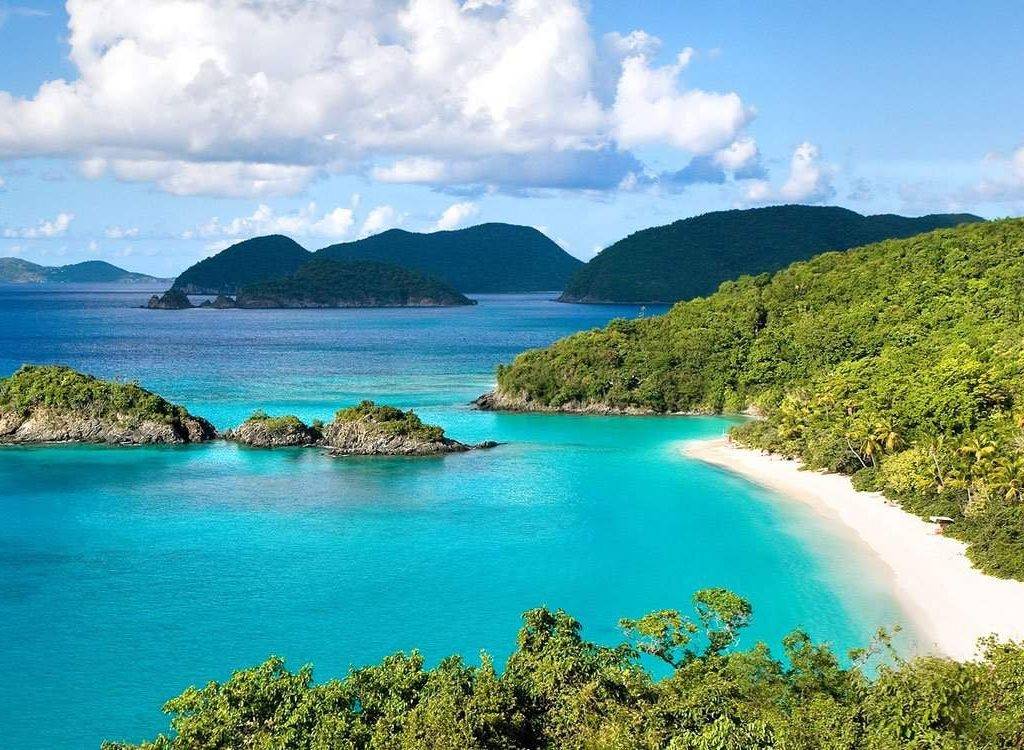 Surrounded by dense tropical forest, Bay Canh Islet, located in the East of Con Dao, with an area of ​​683ha, including two parts of the island connected by sand bars called Big Sand Beach. This is one of the 14 spawning grounds of Con Dao sea turtles and is also the one with the highest number of turtles to lay eggs. In the northeast of the island is a lighthouse built by the French in 1884, which can be reached by climbing up the mountain trail. From there, you will see the majestic vastness of the sky and sea. Bay Canh Islet is the most perfect islet for marine activities, such as swimming, snorkeling, bathing, and watching coral.
2. Dam Trau Beach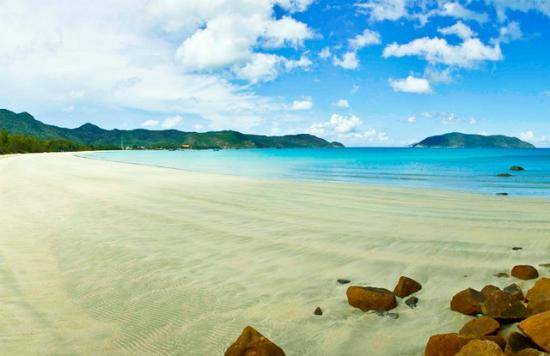 12 km from Co Ong airport to the Northwest, Dam Trau beach is famous for the stretching fine white sand shaded by greenery coconut trees, primeval forest with lush vegetation, and unique granite cliffs. Not only that, but the place is also the first Vietnam beach where you can watch airplanes fly directly over your head while leisurely sunbathing and chilling.
Read more: Dam Trau beach – A stunning tropical paradise in Con Dao
3. Hot Spring Beach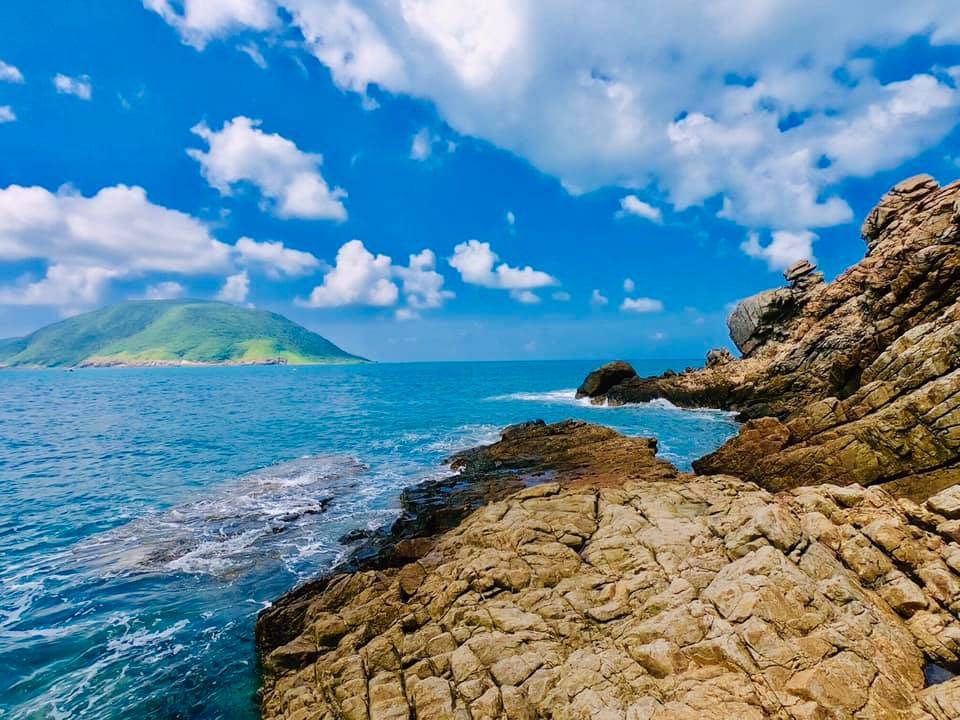 Hot Spring is a lovely beach near Dam Trau beach, which visitors need to cross a short forest pathway to reach. The place remains untouched with flat white sand and a rare mangrove ecosystem. The water temperature at the source is up to 50 degrees Celsius, but when it comes to the open-air Hot Springs Beach, the water is cool as usual. From the beach leading inward is a small lake surrounded by the mangrove forest where you will discover numerous species of birds, fish, crabs, snails, etc.
4. Con Dao National Park
Aside from exploring beaches and bays, hiking on trails through forests and hills to Con Dao National Park has been a must-do activity here. The park covers an area of ​​nearly 6,000 hectares of land and 14,000 hectares of water area. The association of coral reefs, seagrasses, and mangroves has created a favorable environment for breeding and preserving marine species. Besides a high chance to catch up with rare wildlife in the jungles, tourists also take part in different exciting activities: fishing, diving, and cycling.
5. Con Dao Prison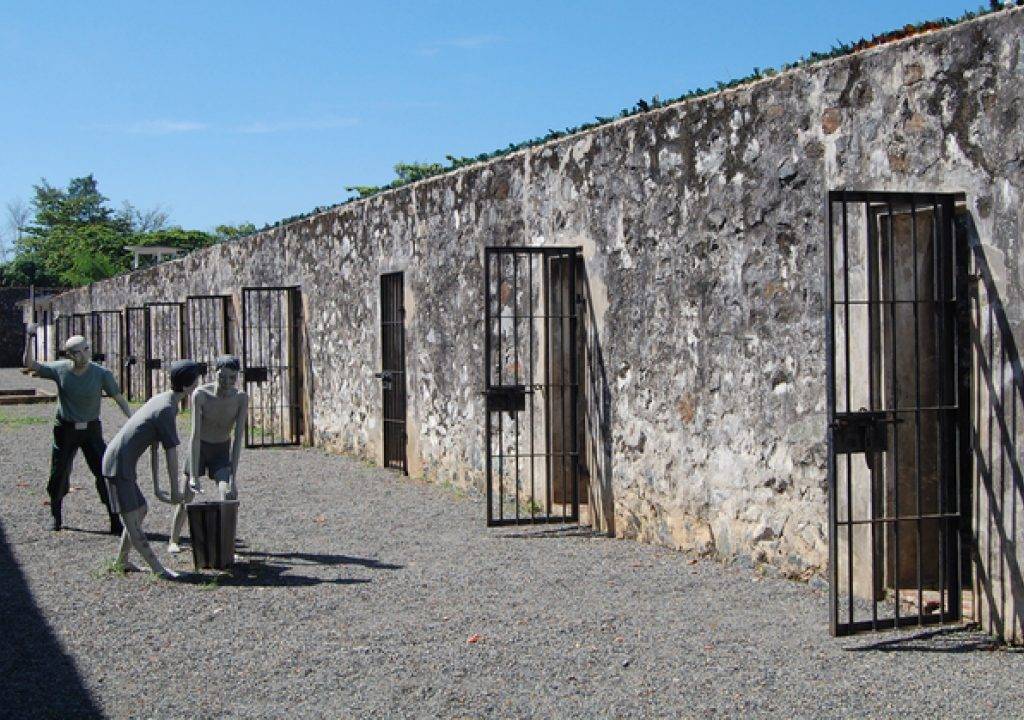 Con Dao Prison is considered a brutal jail built by the French to hold particularly communist figures and patriots against the colonial government. This system was also used throughout the two wars against France and the United States. The place is supposed to be the soul of Con Son Island as it always brings indescribable emotions to visitors. The colonial warden used many forms of torture, from physical to mental, to the soldiers; the most notably terrifying one is the "Tiger cages."
6. Con Dao Museum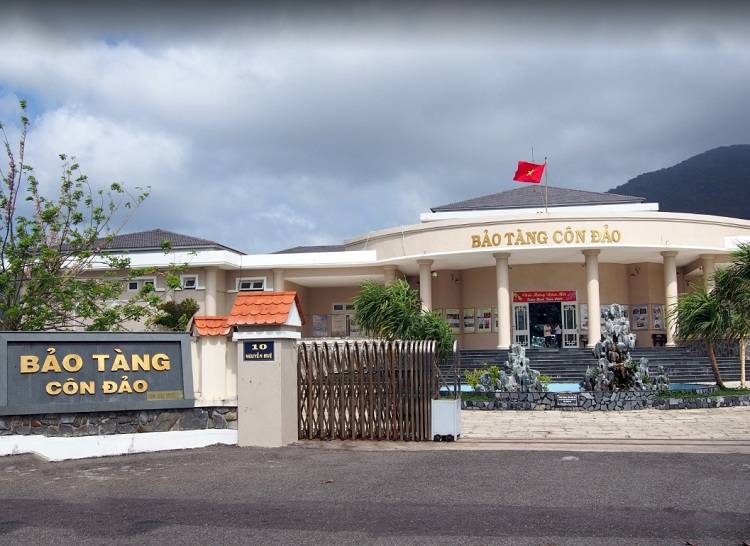 The museum is a significant work to preserve historical values, illustrating the tragic yet also heroic period of the nation. Nearly 2,000 documents and artifacts are displayed on four large themes to reflect the crimes of colonial and imperialism; the tenacious and indomitable fighting spirit of Vietnamese revolutionary soldiers and patriots for 113 years.
III. How to get to Con Dao Islands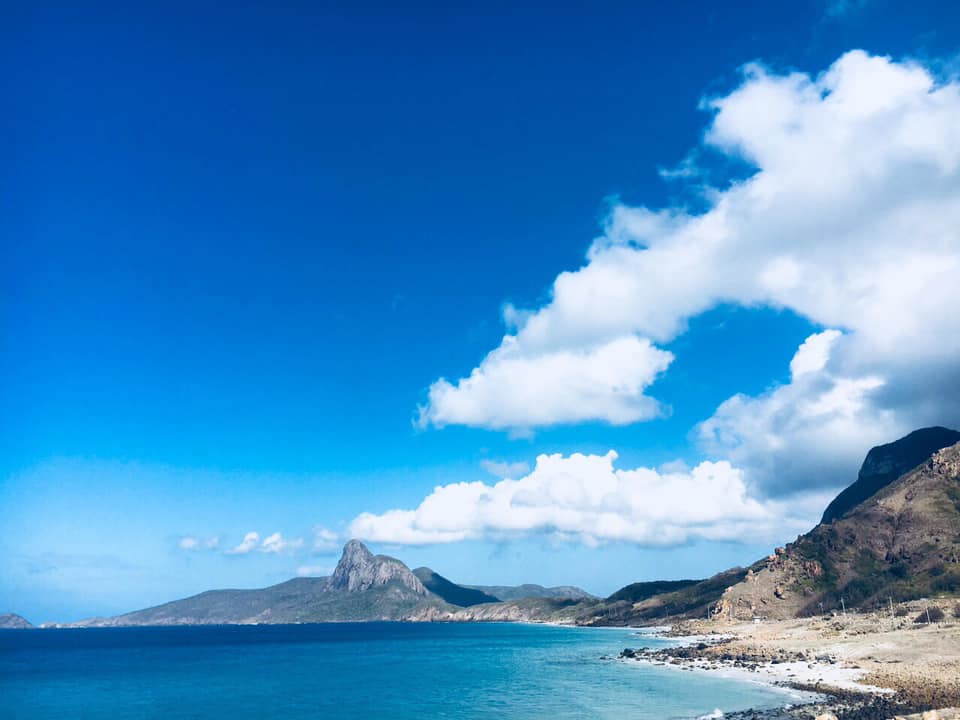 With various direct flights from Ho Chi Minh City, tourists can effortlessly reach the archipelago within 45 minutes at 1.7 – 2.5 million VND/round. Or, the other way is catching a daily bus from Ho Chi Minh City to Vung Tau, then taking a speedboat at Cat Lo port to get to Con Dao for only 85,000-200,000 VND/way.
Read more: VUNG TAU TOURISM
IV. Accommodation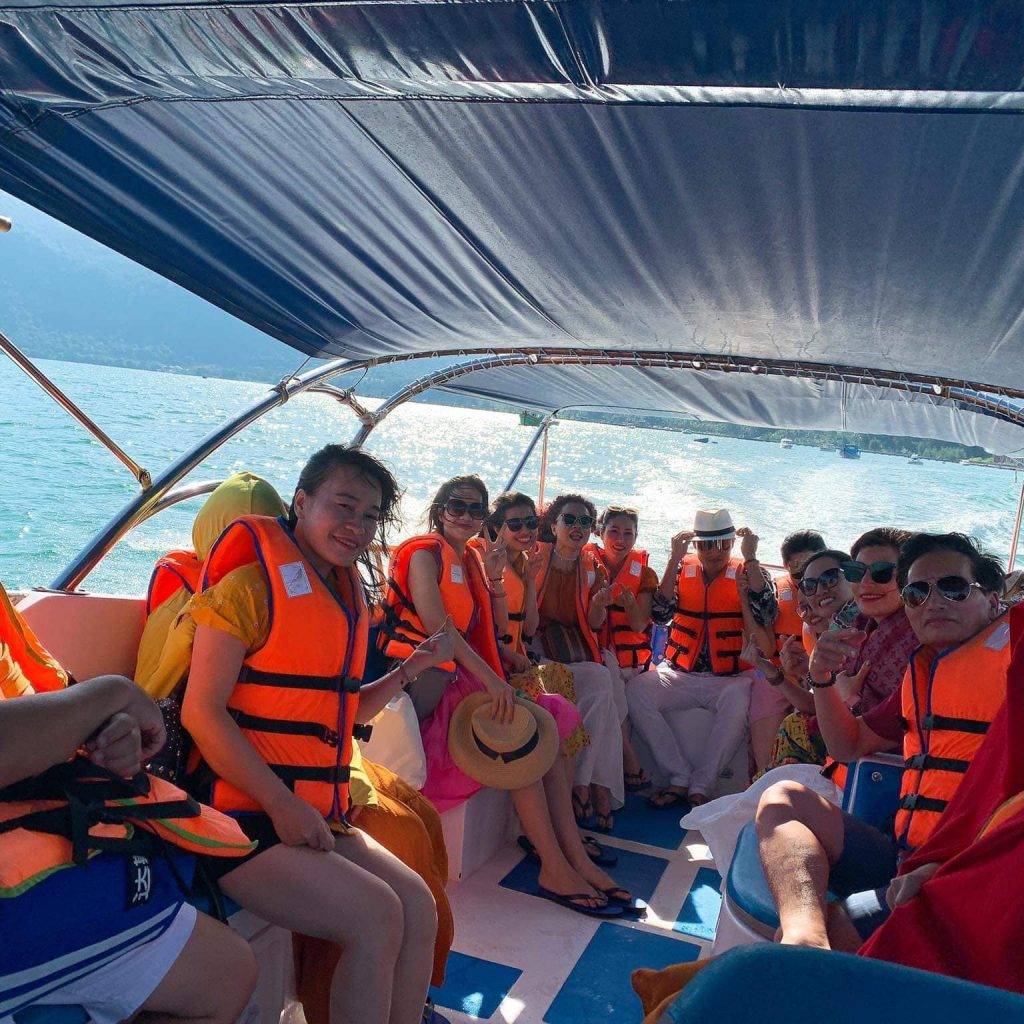 Thanks to the growth of tourism, places to stay on the Con Dao Islands have increased significantly over the last few years. You will find a range of luxury resorts ($400 – $2,000/night) to mid-range hotels ($50-$100/night) and budget guesthouses ($15-$35) along the coast in Con Dao town.
*Suggestions:
Six Senses Con Dao: Dat Doc Beach, Con Dao Town, Con Dao
Con Dao Resort: 8 Nguyen Duc Thuan, Con Dao
Lighthouse Boutique Hotel: Ho Thanh Tong Street, Con Dao
V. Notes for Con Dao tourism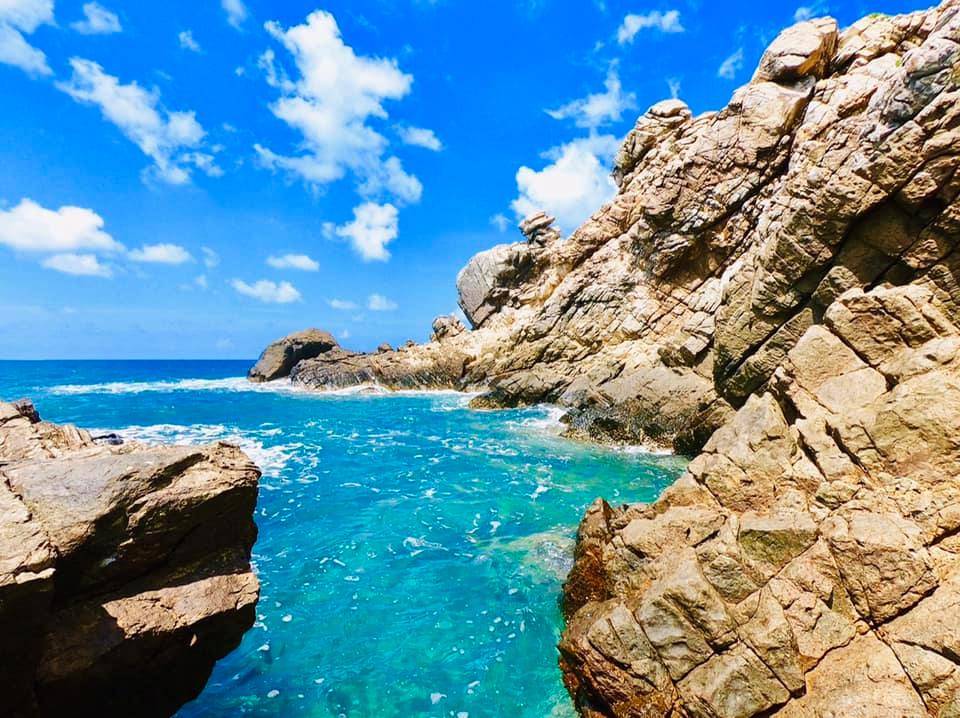 Services in Con Dao are heavily dependent on the delivery of goods from the mainland, so it is quite expensive, leading to limited nightlife activities. As a result, you should be psychologically prepared that this vacation is just to explore a pure island with incomplete facilities.
You should prepare boots when trekking to the forest, along with anti-allergy medicines, insect repellent, etc.
It's best to buy fresh seafood at the wharf around 6:00 am or 2:00 pm – the time when the fishing boats return to the shore. Later on, you can politely have the hotel staff cook for you.
Read more: Hon Ba Temple – the place owns a unique cross-sea road