Con Son Island – The remarkable historical spot with a paradise of unveil beaches
Con Son Island, the largest inhabited name among 16 of Con Dao archipelago, is relatively primitive compared to the mainland. The place has a chilled-out small town giving you not much expectation about the vibrant nightlife. Still, other main attractions to discover in the daytime are another story.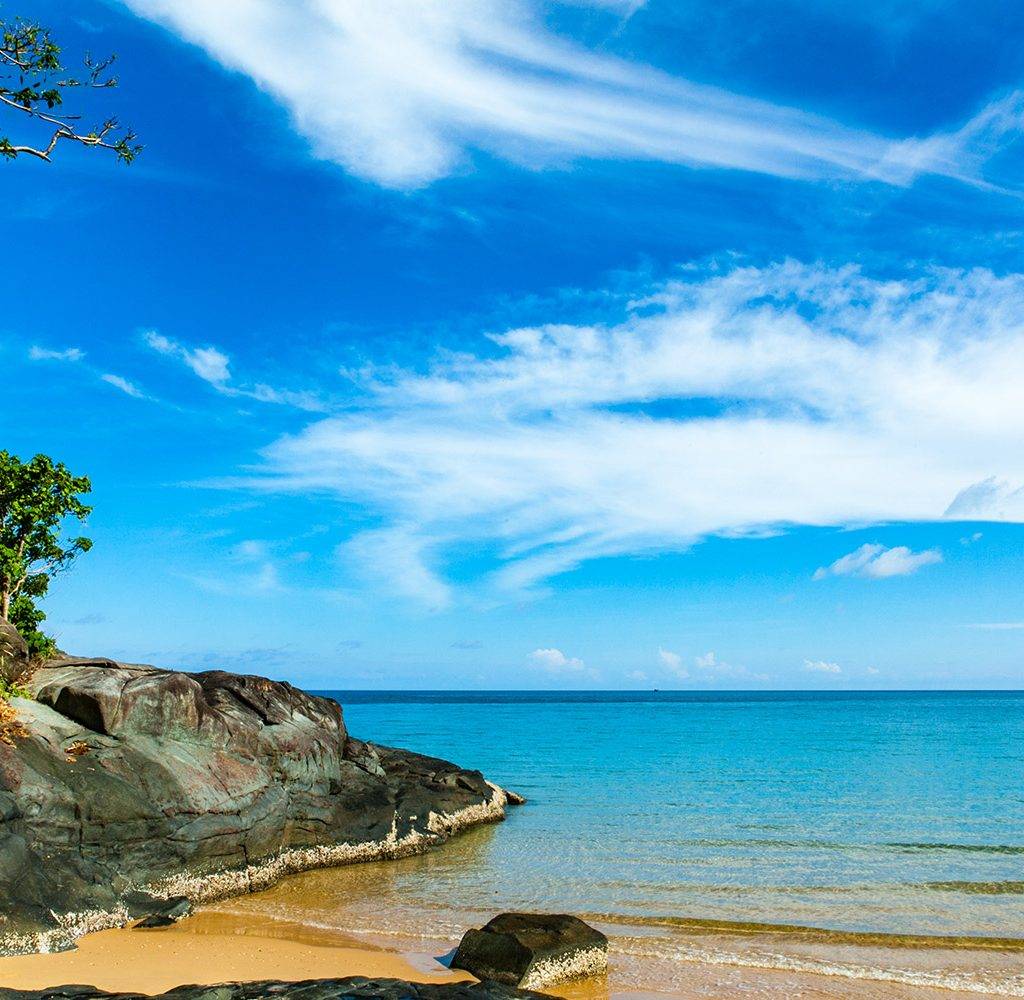 With countless amazing pristine beaches with smooth sand to sunbathe on, a lush National Park to hike through, and important cultural and historic sites to learn about a used-to-be French prison, Con Son is truly a worth-visiting destination for everyone to stay away from the noisy and hectic cities.
Read more: Con Dao Islands, the remote paradise reviving from offshore "Hell on Earth"
I. About Con Son Island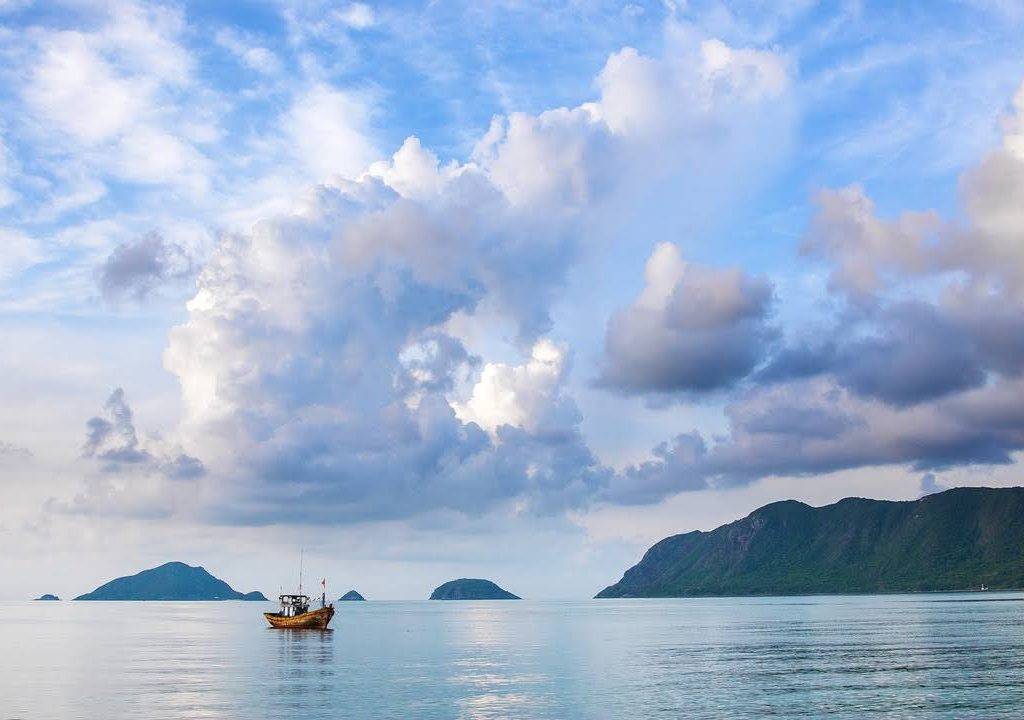 Located about 97 nautical miles from Vung Tau city, Con Son Island has an area of 51.52 km² and possesses numerous large mineral resources. From above, the island looks like a bear lying on the immense blue waves. Its attractiveness had it voted by Lonely Planet as one of the 10 best and mysterious islands in the world.
Con Son sea area features 3 main ecosystems of tropical sea; mangrove ecosystem, coral ecosystem and seagrass ecosystem with a total of 1,752 marine species; in which, several rare and precious animals are listed in the red book of Vietnam and the world such as hawksbill, turtles , Dugong, Giant mussel, Long-snouted dolphin, etc.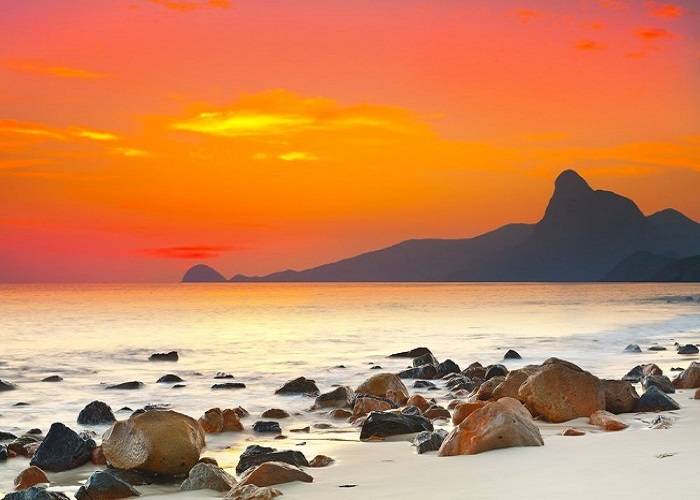 Before 1975, only military ships moved in and out of the island to carry prisoners and essential goods since this is the place where the French and the US governments exiled and detained Vietnamese soldiers. Today, Con Son is not only a natural paradise but also a historical destination with tragic stories as a Prison Island where countless Vietnamese people lost their lives.
II. The best time to visit Con Son Island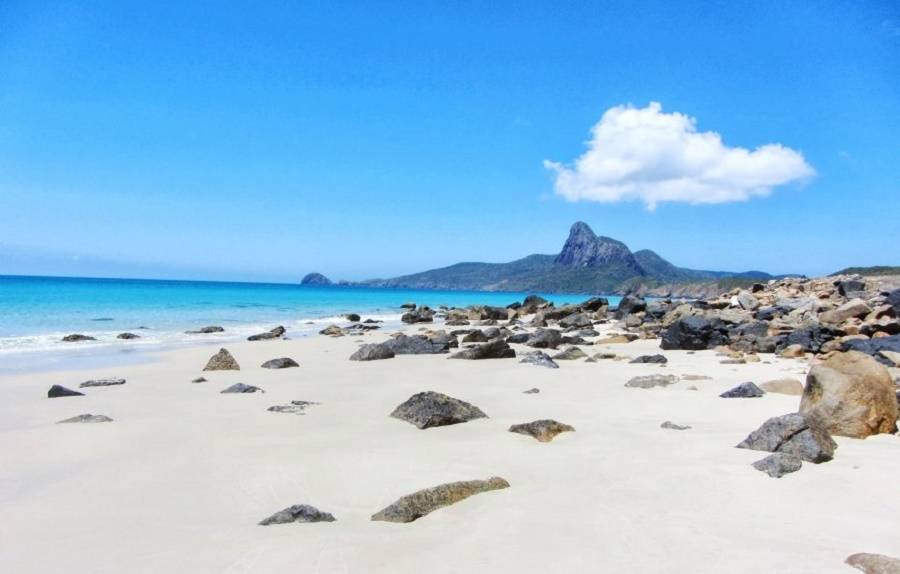 The period from March to the end of September is the most appropriate time to travel to Con Son Island. Even though it is the pouring season, the rains here only last no more than 1 hour while most of the time, the weather is still sunny and the sea is calmer, suitable for sightseeing, diving to see corals and exploring neighbor uninhabited islands. If lucky enough, tourists can even witness sea turtles crawling to the land to lay eggs.
Moreover, the dry season from October to February, except for some big waves, is also worth visiting this place.
Read more: PHU QUOC – THE PARADISE PEARL ISLAND
III. How to go to Con Son Island
Currently, there are only two means of transportation to Con Son Island, airplanes and ships.
– Airplanes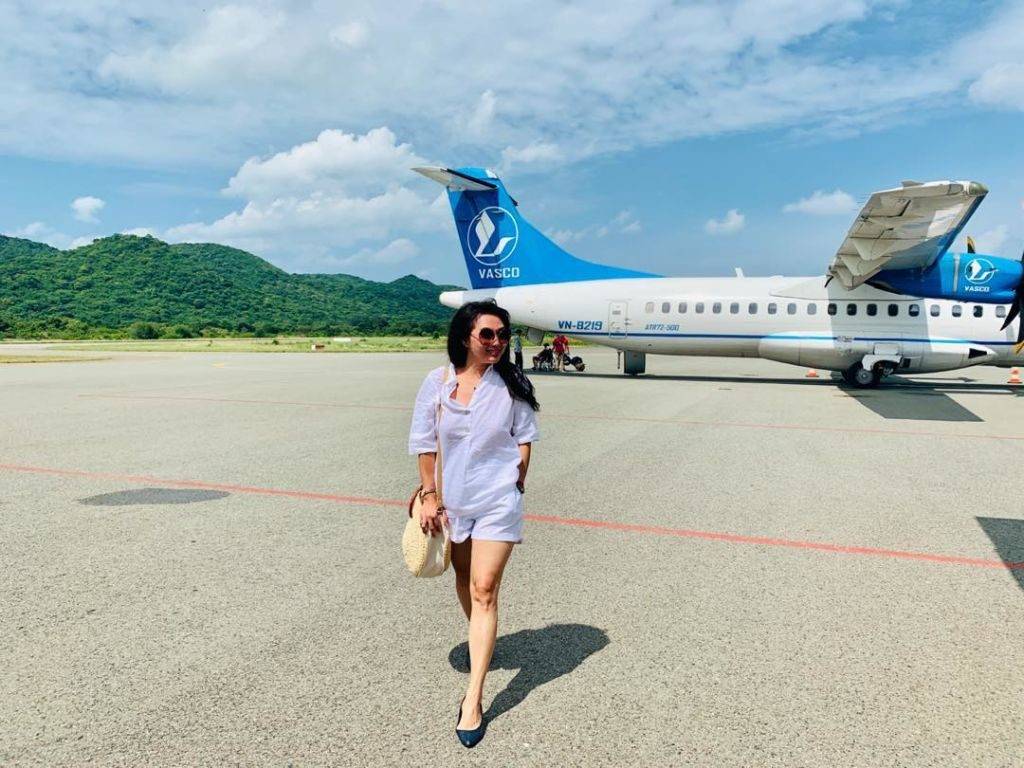 Con Son Airport only serves domestic flights from Saigon and Can Tho, not from Hanoi. Airfare from Saigon to Con Son island is about 1,000,000 VND/way and the fare for Can Tho – Con Dao route is about 750,000 VND/way.
– Ships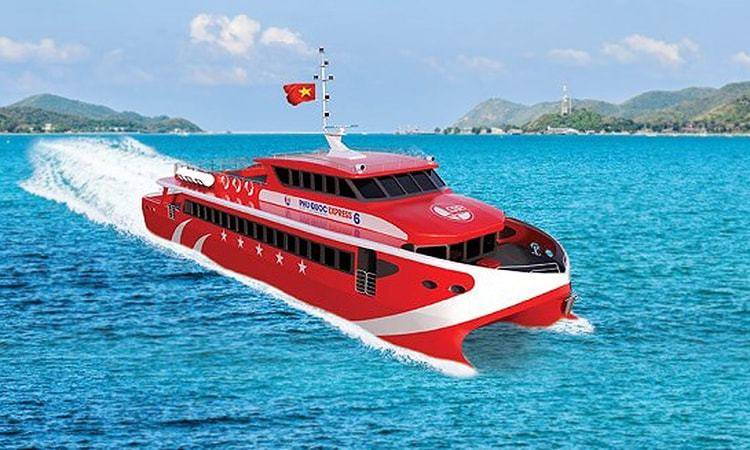 You can also move to Con Son island by ship with ticket prices ranging from 200,000 to 300,000 VND/person. However, the train ride time is quite long (about 11-12 hours), which will not be easy for those with seasickness.
Speaking of transportation to get around the island, if you travel in a group, you can rent a car (about 800,000 VND/day) or a motorbike (120-150,000 VND/day). Another interesting option is to rent a bicycle (30,000 VND /day), suitable for riding along the beautiful trails to the pristine beach.
IV. Accommodation in Con Son Island
Places to stay in Con Son are not really diverse but still meet different customer segments. It is worth noting that their prices are quite expensive compared to the mainland, however, this is predictable.
Here are the three main types as well as suggestions for you:
– Resorts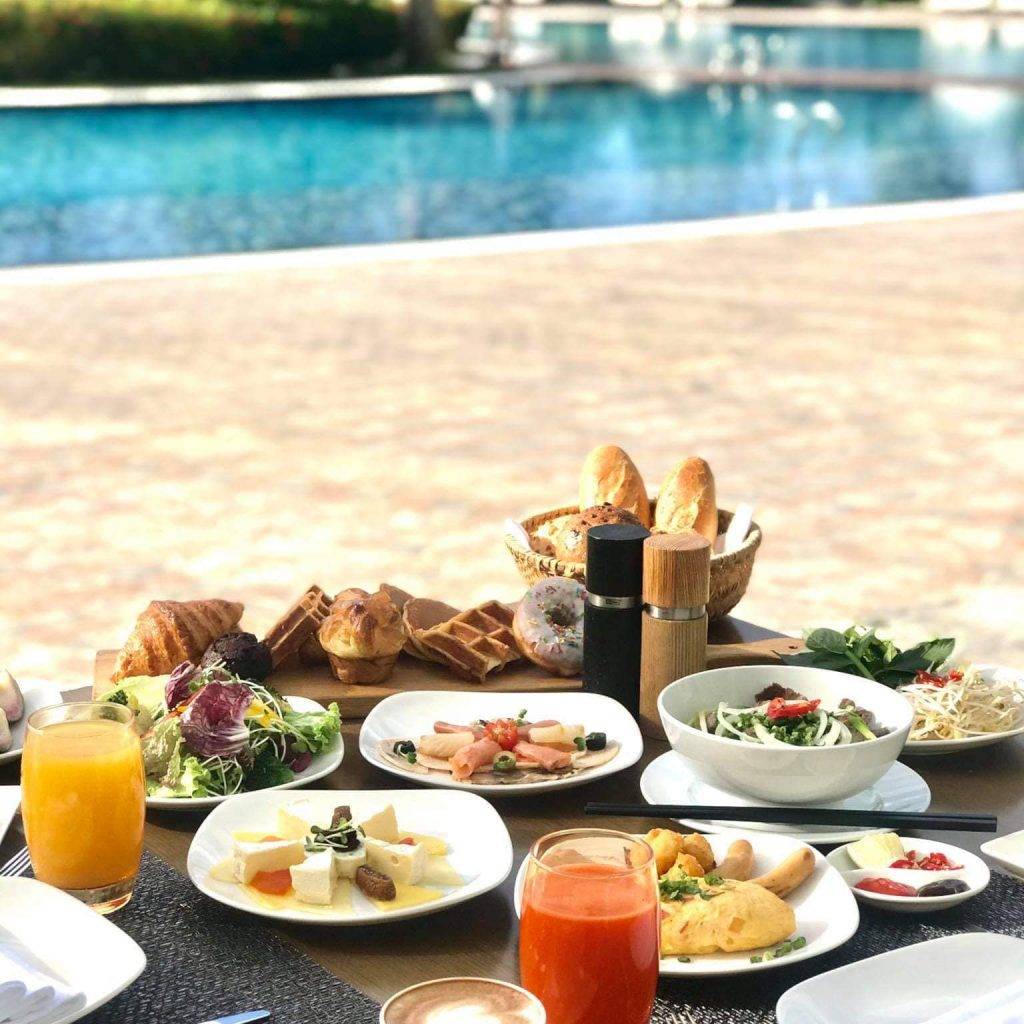 The resorts here have a modern style with a bit rustic, with furniture almost made of wood. Almost every resort has nice ocean views and private infinity pools. Besides exceptional services, their staff is incredibly well-trained and helpful. The price ranges 4,600,000-12,000,000 VND/night.
Suggestion: Six Senses Con Dao
– Hotels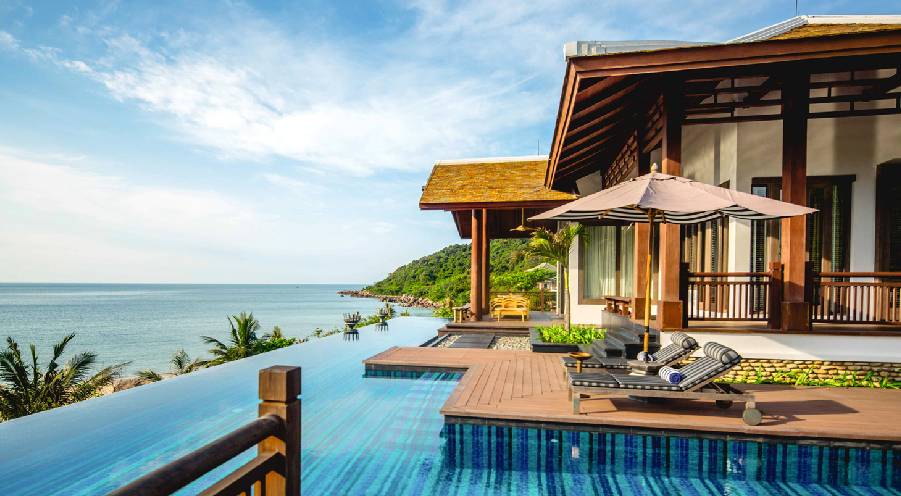 Even though Con Son Island hotel's prices are a bit higher, about 450,000-800,000 VND, you can still expect a high-quality service, especially their locations. Most hotels are either on the beach or seafront areas, surrounded by convenience stores and delicious restaurants.
Suggestion: Villa Maison Con Dao Boutique Hotel
– Budget motels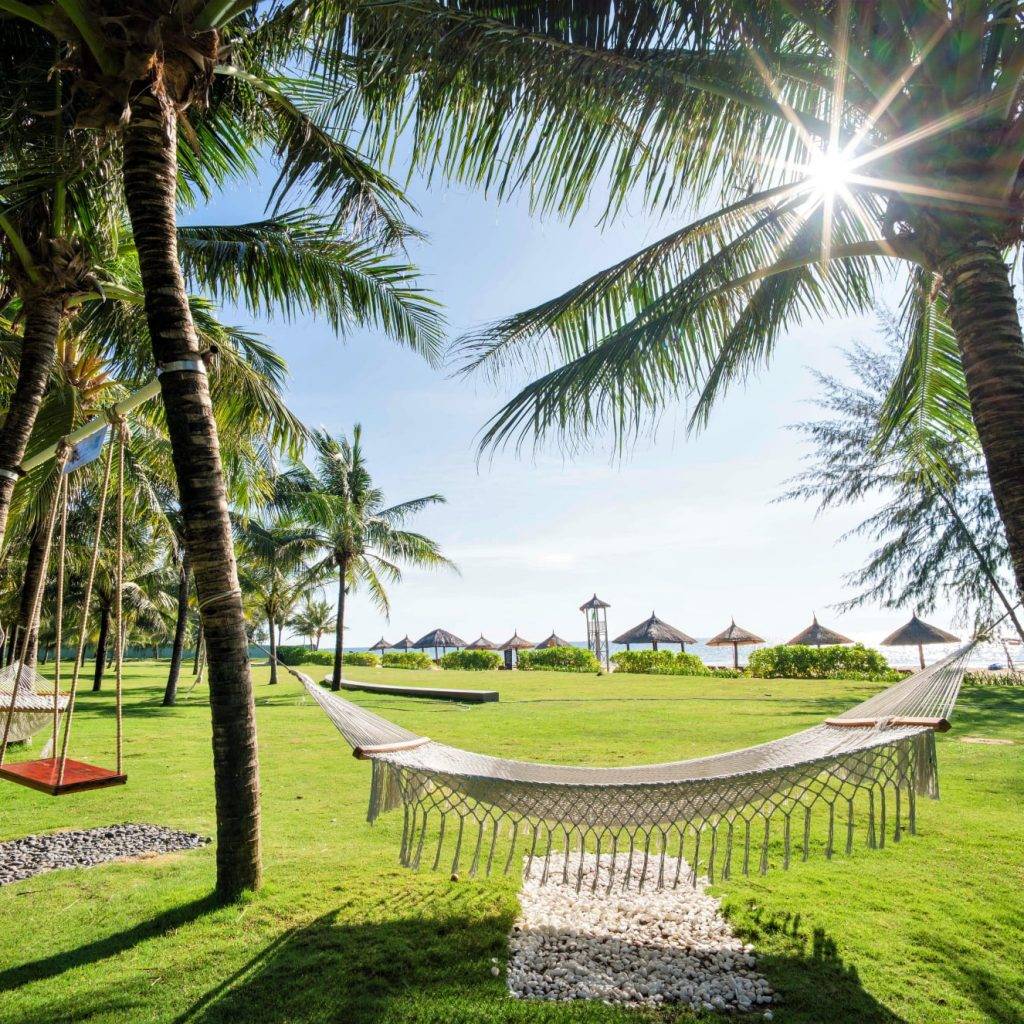 The mid-range motels will cost around 300,000 – 500,000 VND for a night in a standard room with acceptable amenities. It's better if you can share the cost with another person.
Suggestion: Uyen's House
Read more: Dam Trau beach – A stunning tropical paradise in Con Dao
V. Where to visit in Con Son Island
– Beaches
Apart from the bleak part at night, the island doesn't have a shortage of appealing beaches in pristine conditions and a lack of garbage. Visitors can comfortably enjoy a day of sunbathing, swimming, and eating fresh seafood at the place.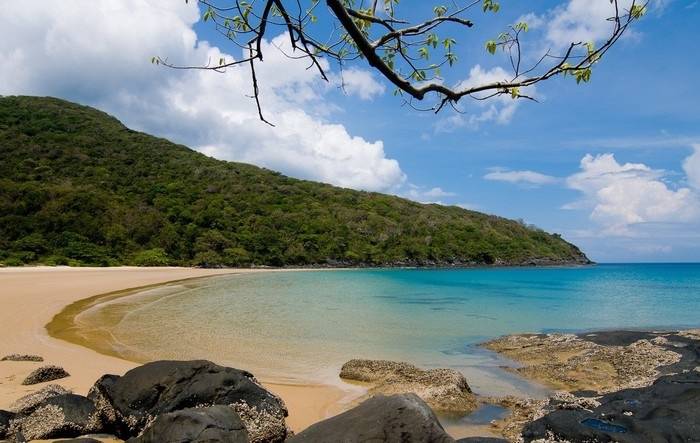 The closest to town is An Hai Beach, which connects Ben Dam Port with a number of coastal resorts and fishing villages. If you prefer privacy, just rent a motorbike and head towards Co Ong Airport to discover the uncommercialized Dam Trau Beach, where you can swim while watching planes flying over your head.
For those who want to discover more new things about Con Son seawater, you can follow the local fishermen to offshore bays and cliffs, such as Hon Ba, Hon Tre Lon, Hon Bay Canh, etc. In particular, Hon Bay Canh has the highest number of sea turtles in Vietnam. Meanwhile, to dive and watch coral, Hon Tre Lon island is the most ideal place since the coral here is extremely alluring and rich.
– Con Dao National Park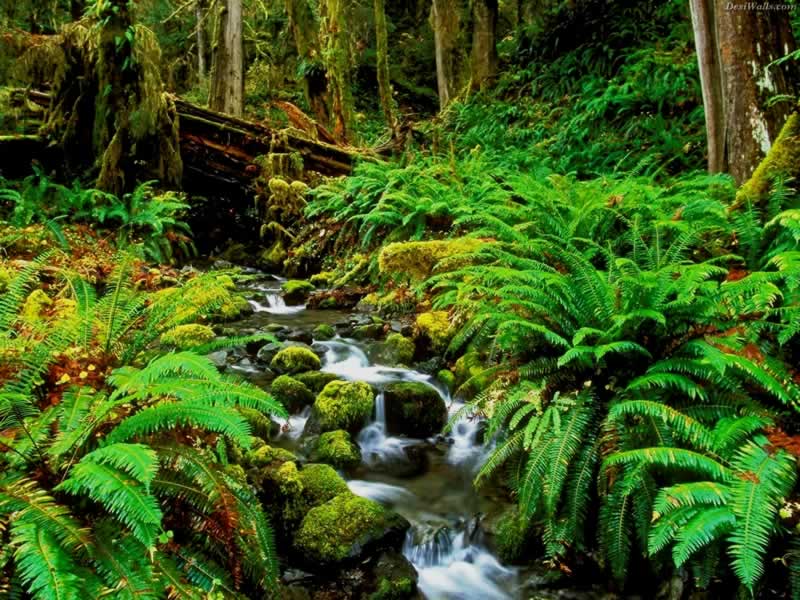 Aside from exploring beaches and bays, hiking on trails through forests and hills to Con Dao National Park has been a must-do activity here. Those paths are easy to go and full of shady as well as nice scenery, you will not need a guide because signposts are all along the way. There's even a high chance for tourists to catch up with rare wildlife in the jungles.
The park has a total area of nearly 6000 hectares on land and 14,000 hectares underwater. Thanks to their undeveloped status, the naturalness of marine ecosystems and vegetation remains abundant and intact. Since this is a fairly long trail, bring along water and snacks in case you get tired.
– Con Dao Prison
It can be said that this place is the soul of Con Son Island as it always brings indescribable emotions to visitors. Along with Phu Quoc Prison, Con Dao Prison, or the Hell on Earth, is one of the places where Vietnamese communist soldiers are detained.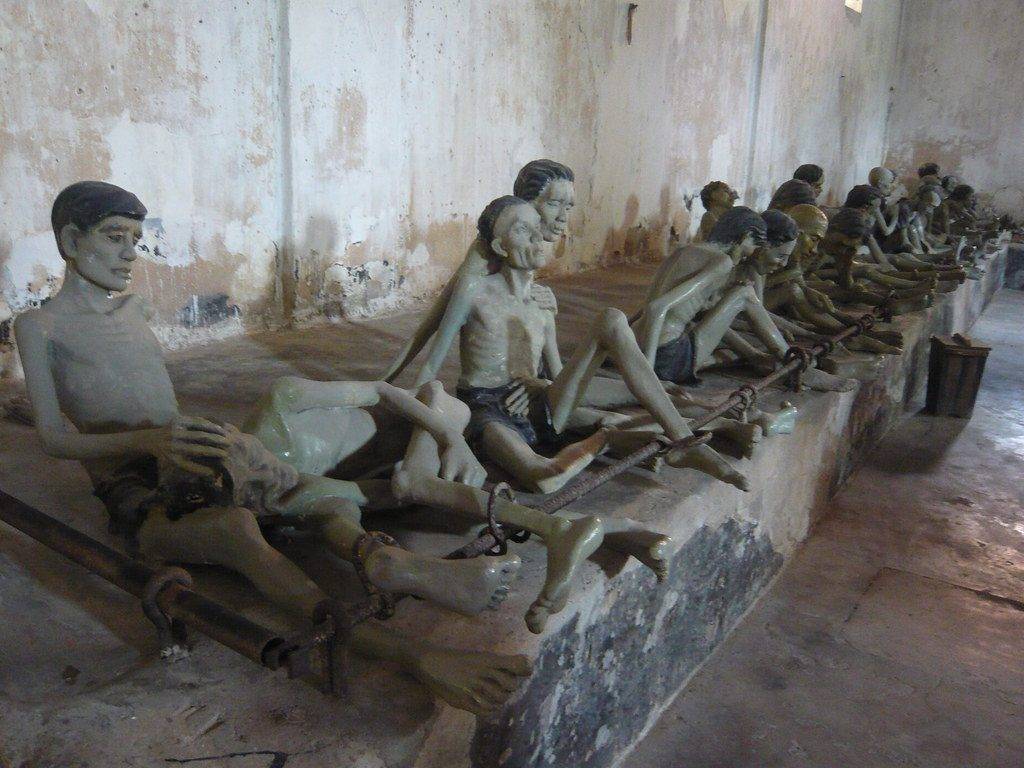 This prison system was built by the French 113 years ago to hold prisoners who were especially dangerous for the French colonial regime. Each cell could contain up to hundreds of people in shackles and chains. The colonial warden used many forms of torture, from physical to mental, to the soldiers; most notably is the "Tiger cage", where you will encounter terrifying forms of torture.
Currently, this historical site has been included in the list of 23 special national monuments by the Prime Minister of Vietnam.
– So Ray Forest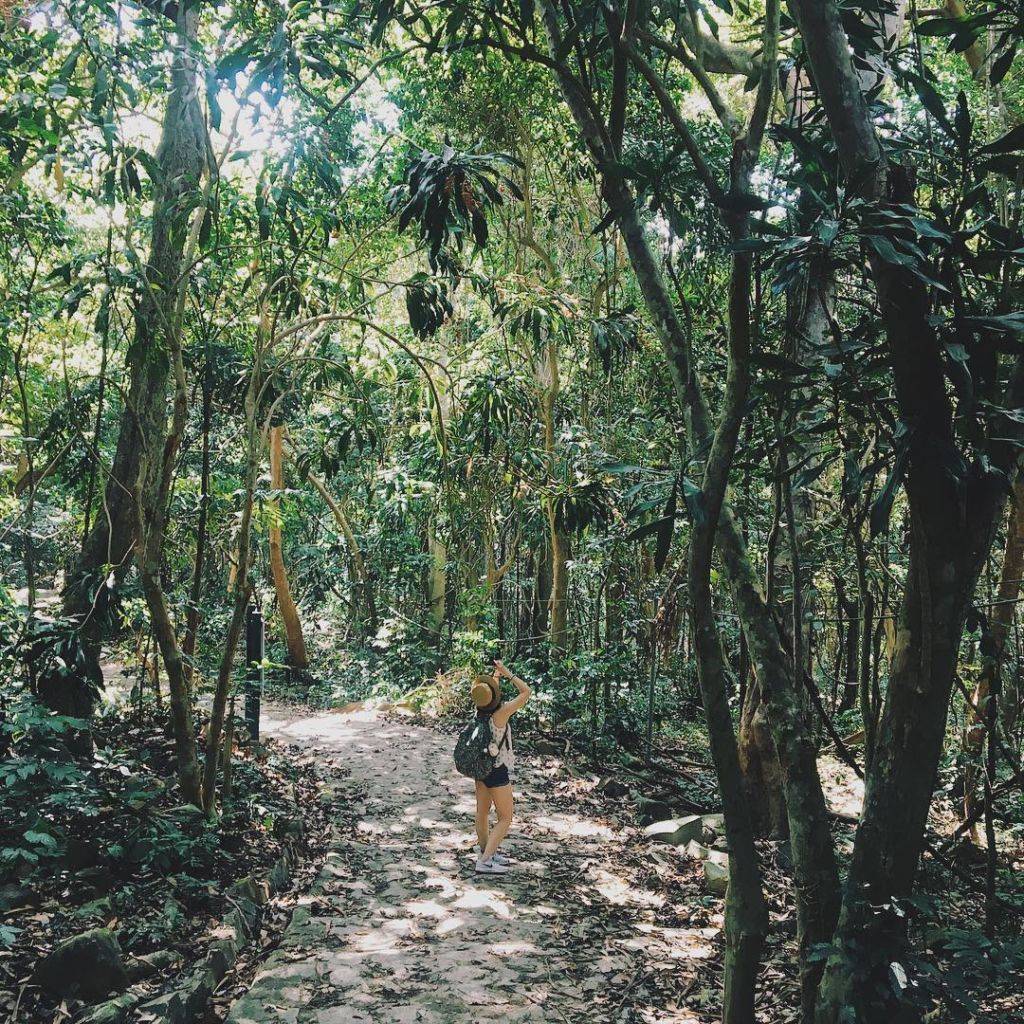 So Ray is located on Con Son island and has an altitude of 260m above sea level. You can walk to this tropical rainforest to see many strangely shaped trees and wild animals.
In addition, So Ray is also the place to store traces of ancient stone houses built during the French colonial period with the labor of Communist prisoners. More specifically, in the middle of the forest, there is also a flat stilt house, where you can enjoy the panoramic view of Con Son town.
Read more: VUNG TAU TOURISM
VI. Food and drink in Con Son Island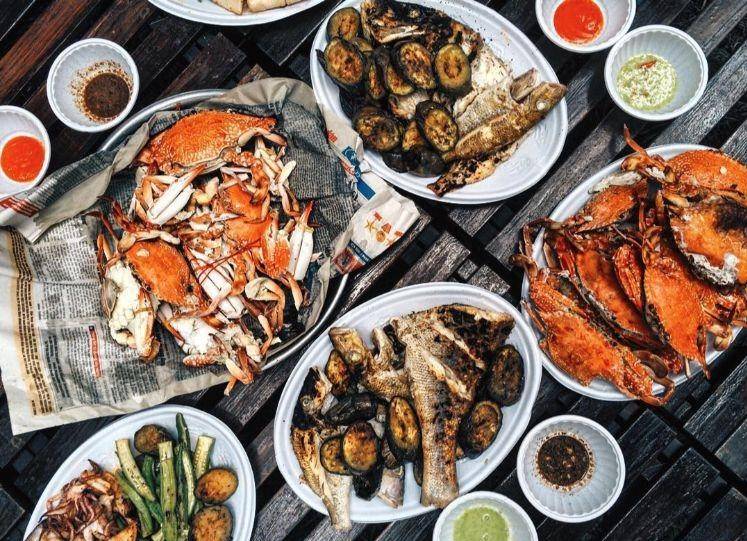 Local restaurants have gradually improved and been more abundant with the appearance of street vendors, mid-range seafood stalls, bars, and Western-Asian restaurants to satisfy a variety of foreign travelers.
Seafood is understandably the most welcome dish in this paradise; you'll easily find fresh dishes from clams, mussels, snails, and more in local restaurants. In particular, you can ask them to cook the way you like.
For delicious seafood dishes at a reasonable price, we recommend the two following spots:
– Thu Tam Restaurant at Nguyen Duc Thuan and Luong The Tran Street.
– Mai Thy Snail Restaurant at Tran Huy Lieu and Nguyen An Ninh Street.
Additionally, you should also try Bun Rieu Hai Khiem ( 22 Nguyen Hue) – one of the famous breakfasts in Con Son. The price for a bowl of Bun Rieu is around 20,000 VND – 30,000 VND/bowl.
From the Hell on Earth, Con Son Island quickly transformed itself into one of the most charming islands on the planet, attracting millions of visitors to come to learn the history of Vietnam and enjoy the picturesque ocean world with colorful coral reefs by primeval forests.