SAPA TRAVEL EXPERIENCE IN THE WINTER THAT YOU SHOULD KNOW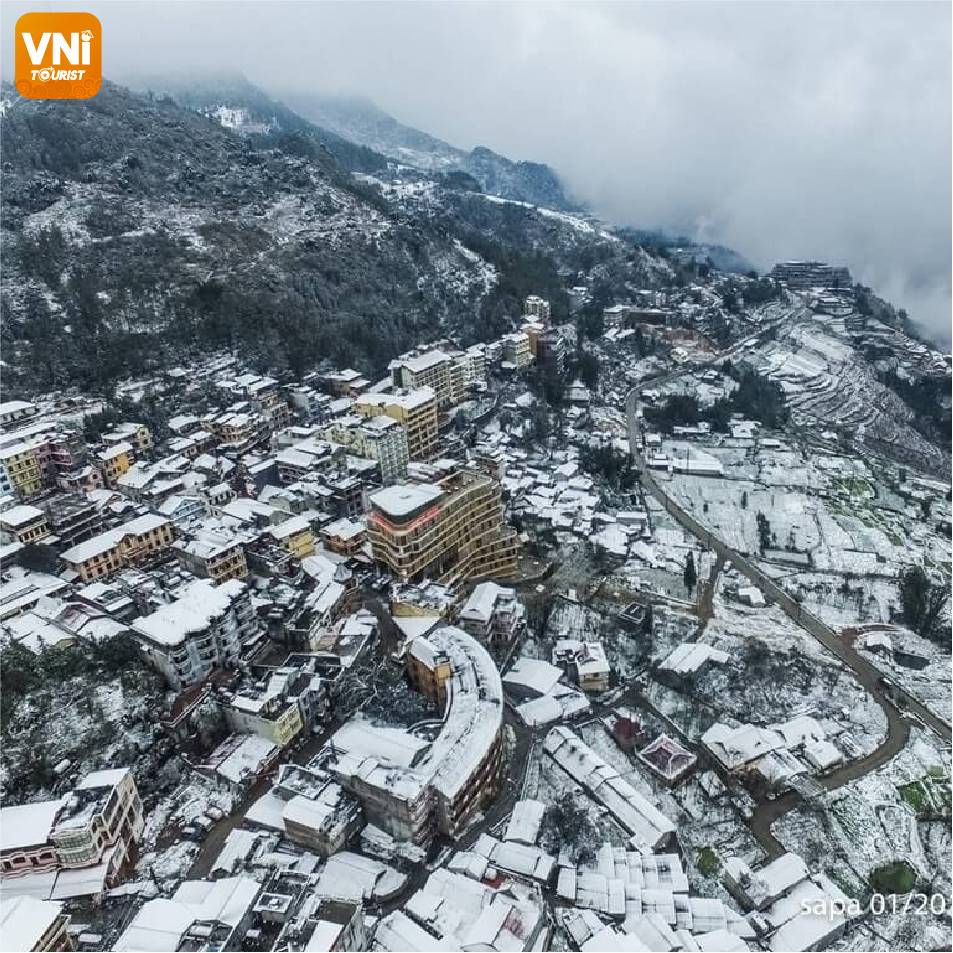 When it comes to traveling, people often think of summer. However, traveling in the winter is also an exciting experience that you should try. And if you still do not know where to go this winter, why not come to Sapa. Traveling to Sapa in the winter will allow you to admire the majestic natural scenery and enjoy the cold of the Northwest mountains.
1. How is Sapa weather in winter?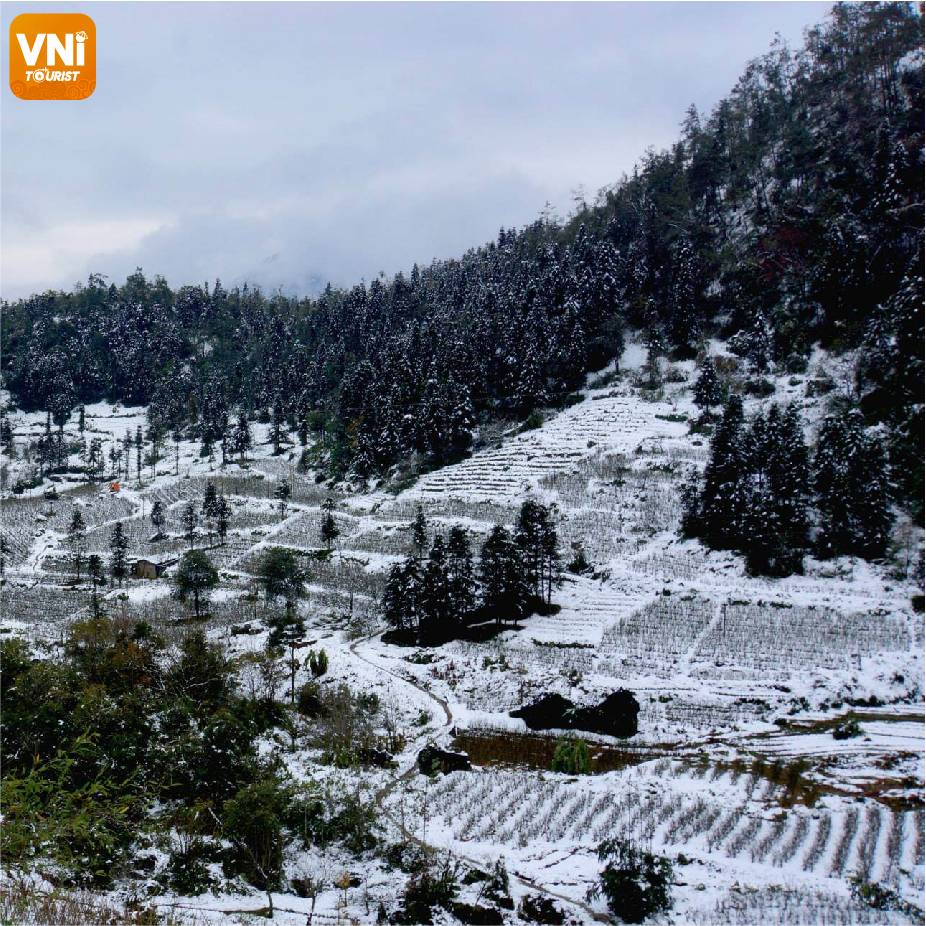 Sapa is located in the high mountains, so even in the summer, the weather here will still be chilly. In the winter, the weather in Sapa is frigid. The average temperature is only about 3 to 5 degrees Celcius. There are days when the temperature drops to below 0 degrees Celcius. Although the Sapa weather in winter is cold, this season is the peak tourist season. The number of domestic and international tourists coming to Sapa during this time is high. Sapa's scenery in the winter is not as bright as the spring. However, it is incredibly majestic, poetic, and a bit comfortable to touch people's hearts.
2. What to bring to Sapa in the winter?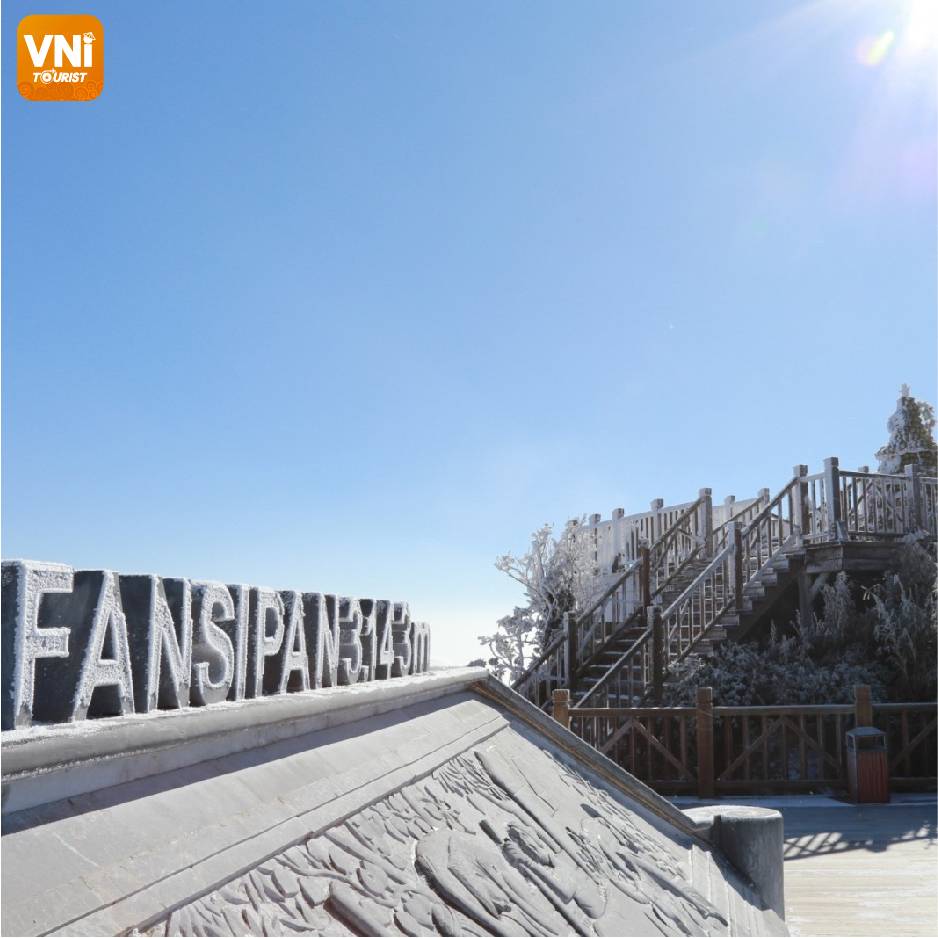 Because it is freezing in the winter, it is essential to prepare supplies before the trip. Warm clothes, gloves, a wool scarf, a wool hat will definitely be indispensable things. Roads in Sapa in winter are relatively slippery. So according to Sapa travel experience in the winter, you should choose comfortable sneakers, which help grip the road well. Besides, you should also prepare a few necessary medicines such as antibiotics, bandages, medicated oil, stomach-pain relief medicine, etc. because most likely, in some cases, you will need to use it.
3. How to get to Sapa in winter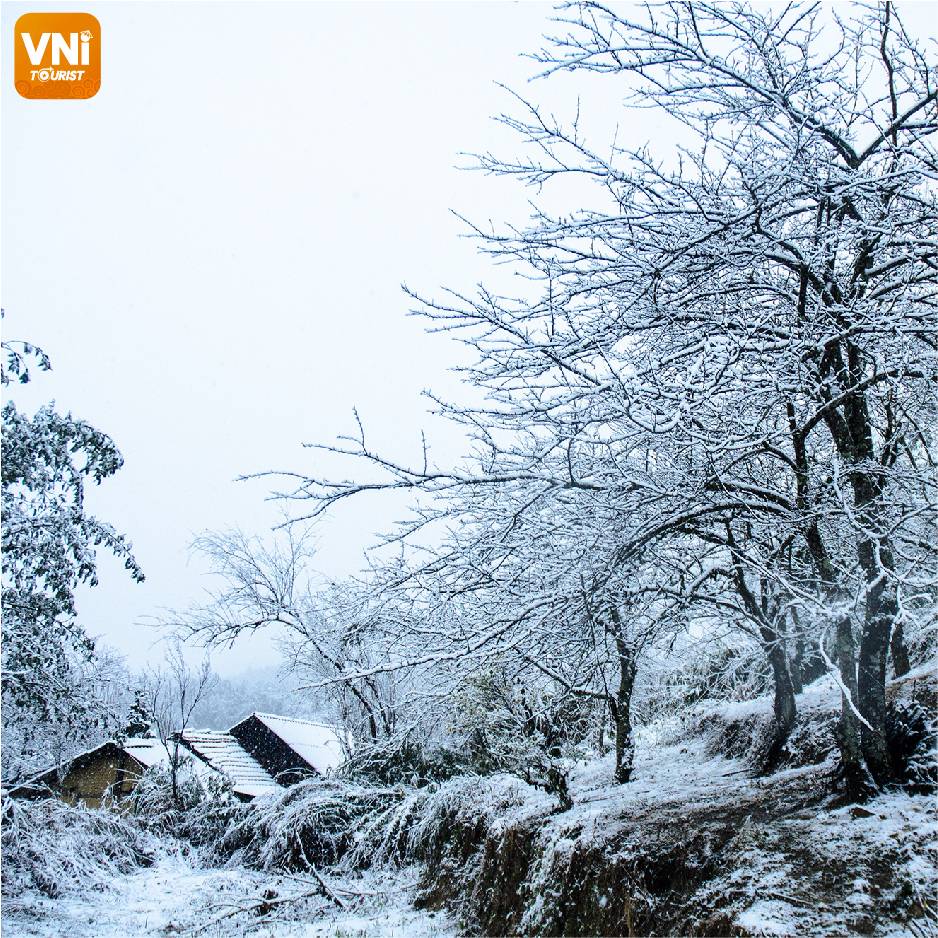 To be able to visit Sapa, you can choose many different types of transportation, such as cars, trains or motorbikes. However, according to Sapa travel experience in the winter, you should decide to go by train. Because in the Northeastern provinces, there is often heavy fog, and the weather is quite harsh. On drizzle days, the road is very slippery, so traveling by train is much safer.
Every day at Hanoi Railway Station, there will be many trains departing for Lao Cai at the time frames: 20h20, 21h10, or 21h50. Ticket prices will range from 200,000 VND to 500,000 VND / 1 ticket / 1 way (about 2 – 2.5 US dollars/ 2500 yen).
4. Transportation in Sapa in the winter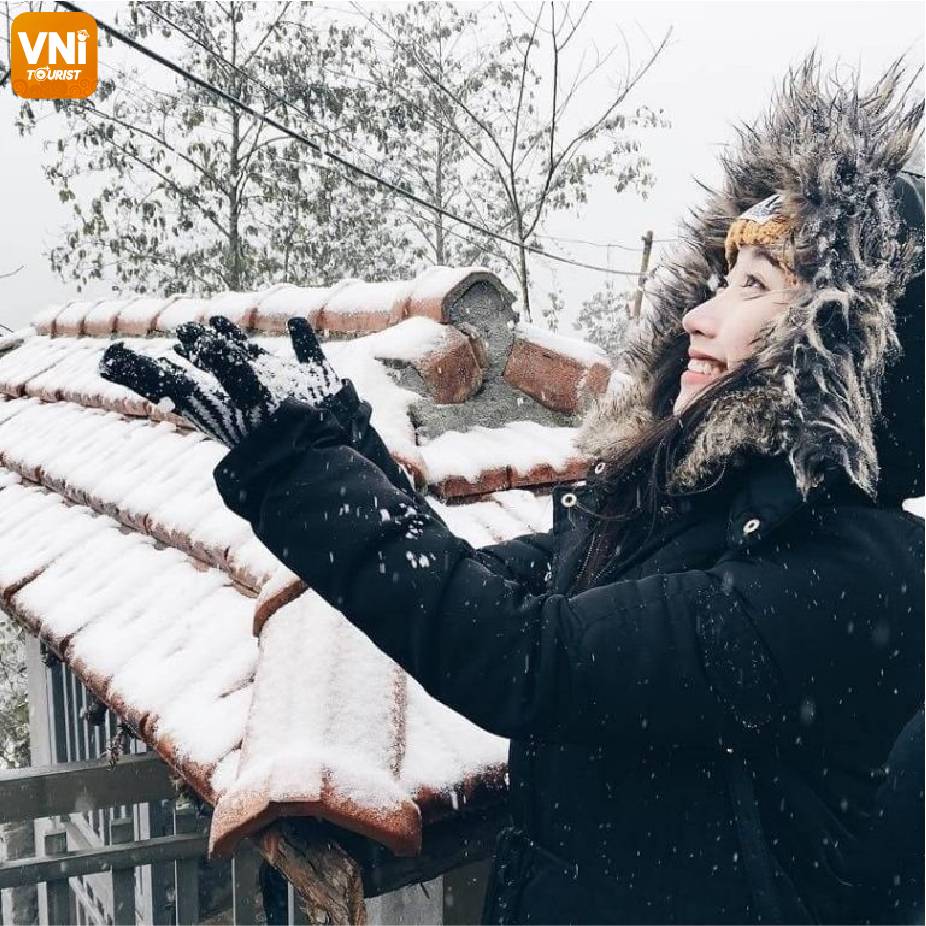 To explore Sapa, people often choose to rent a motorbike. Motorbike rental ranges from 80-150.000 VND depending on the type of car (about 3.5-7 US dollars/400-750 yen). However, in the winter in Sapa, there is drizzle and fog, so the visibility is limited. Then, you must be careful when moving.
5. Accommodation in Sapa in the winter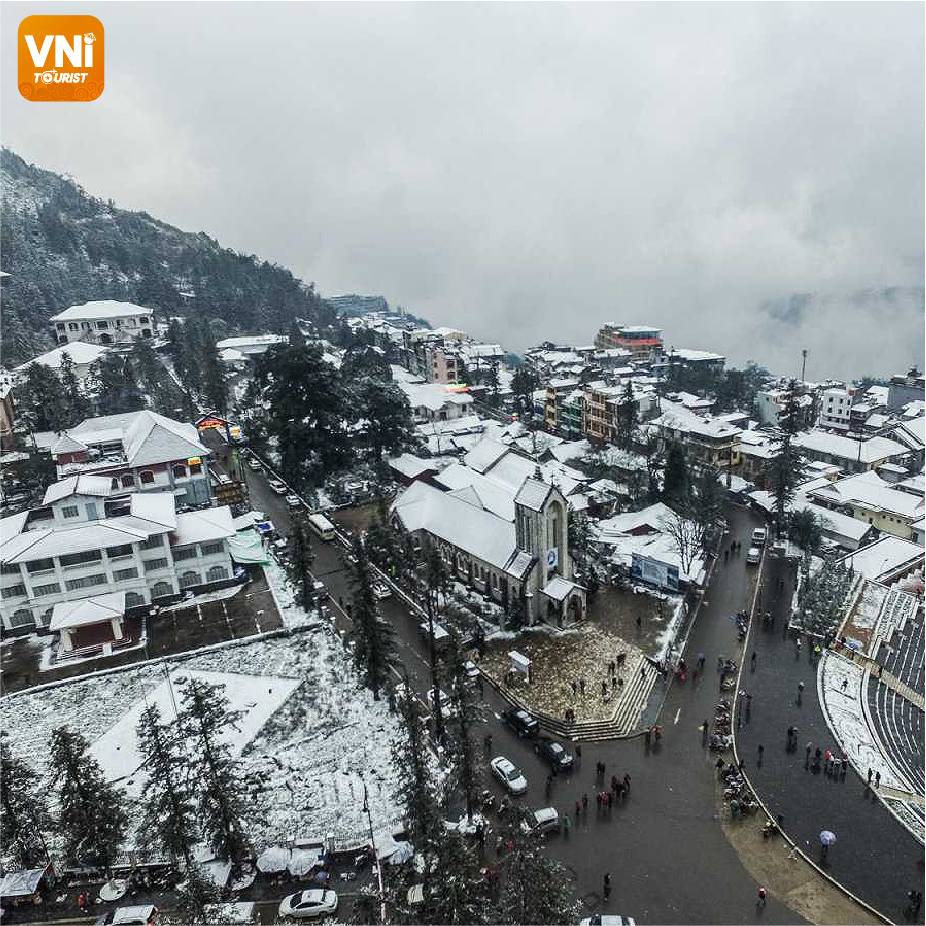 If you choose the high-class hotels, you will have a good night's sleep because they have a heating system. And for the budget hotels or motels, you should prepare warm clothes to avoid the cold. Especially in the winter, the number of tourists coming to Sapa is so crowded, and the hotel prices will also increase. Therefore, you should book rooms in advance to make sure you have a place to stay at a reasonable price. Room rates in Sapa range from 150.000 VND / night (about 7 US dollars/ 750 yen).
6. Must-visited places in Sapa in winter
– Ham Rong mountain peak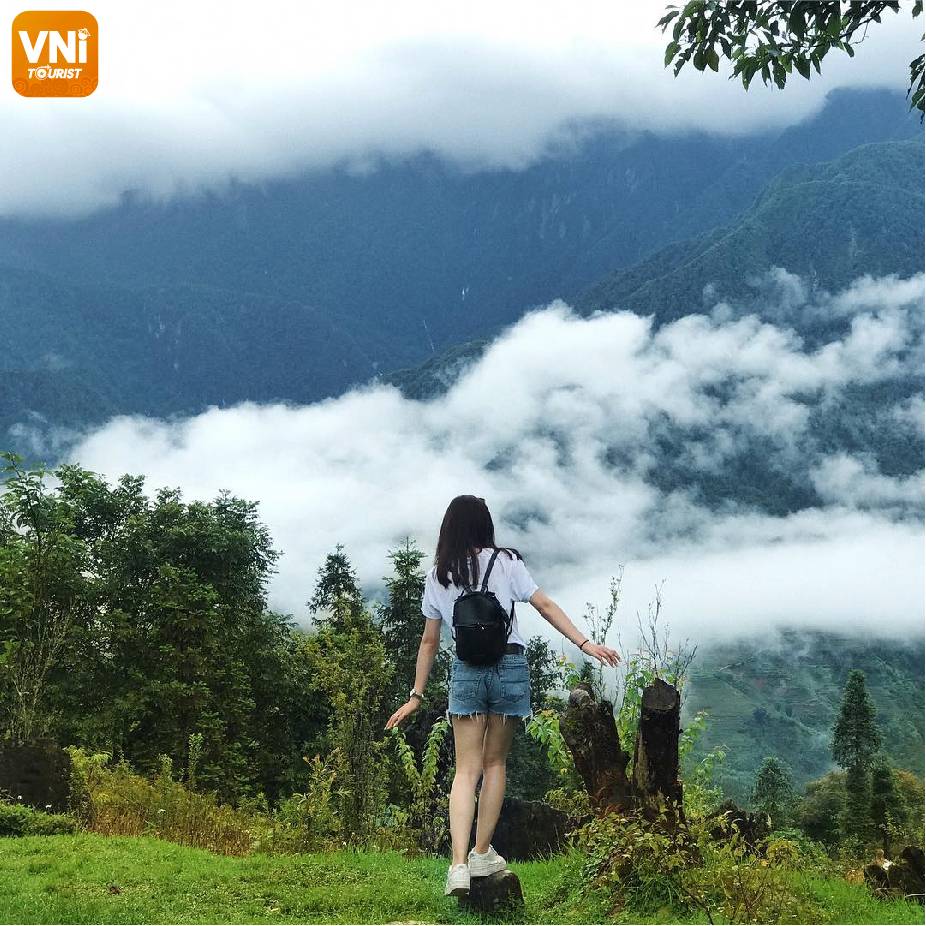 When traveling to Sapa in winter, the first destination that you should not miss is Ham Rong Mountain. The weather on top of Ham Rong is especially numb. However, when coming to Ham Rong's peak in the winter, you will have the opportunity to see a very majestic and romantic natural landscape. Especially at Ham Rong peak, there is San May, which is an extremely ideal place for you to admire the whole scenery of Sapa town in winter.
– Fansipan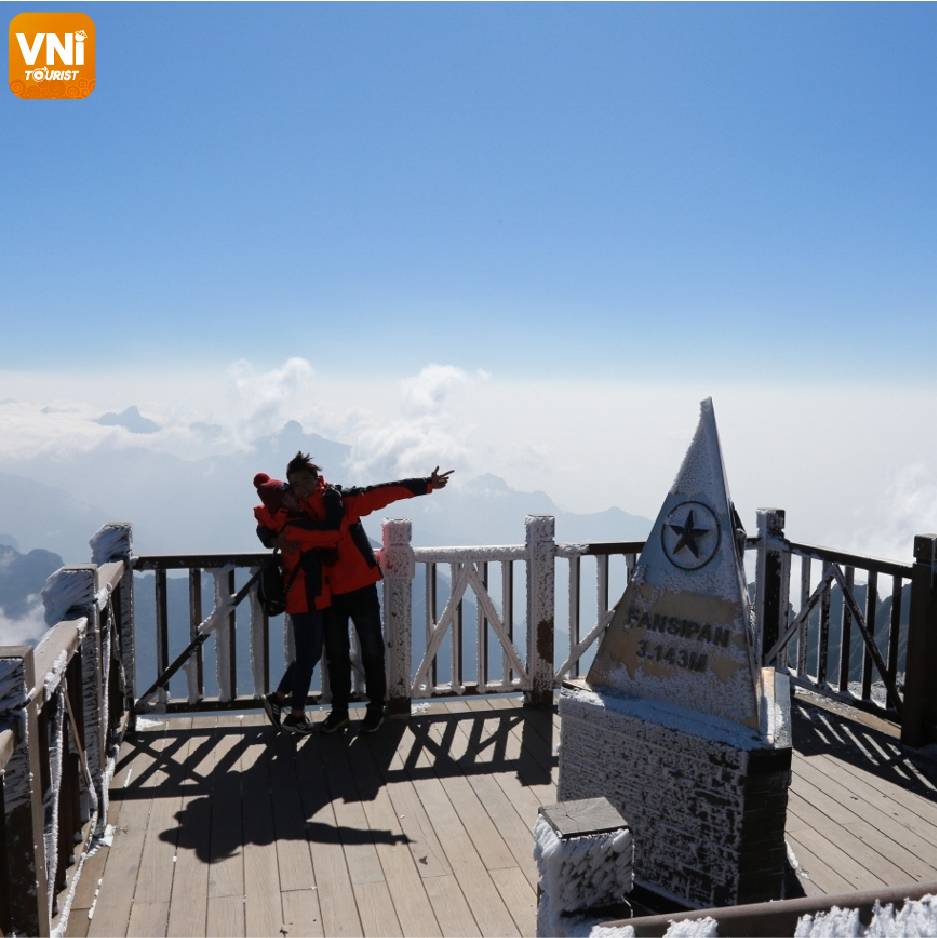 The next destination that you should not miss when traveling to Sapa in the winter is Mount Fansipan. Fansipan is considered the roof of Indochina, so conquering this mountain will be a great challenge that not everyone can overcome. Especially in the winter, conquering the Fansipan peak becomes even more arduous. However, when you pass it, you will admire a unique natural scenery. If you do not want to climb the mountain, you can also choose to go by cable car.
– Muong Hoa valley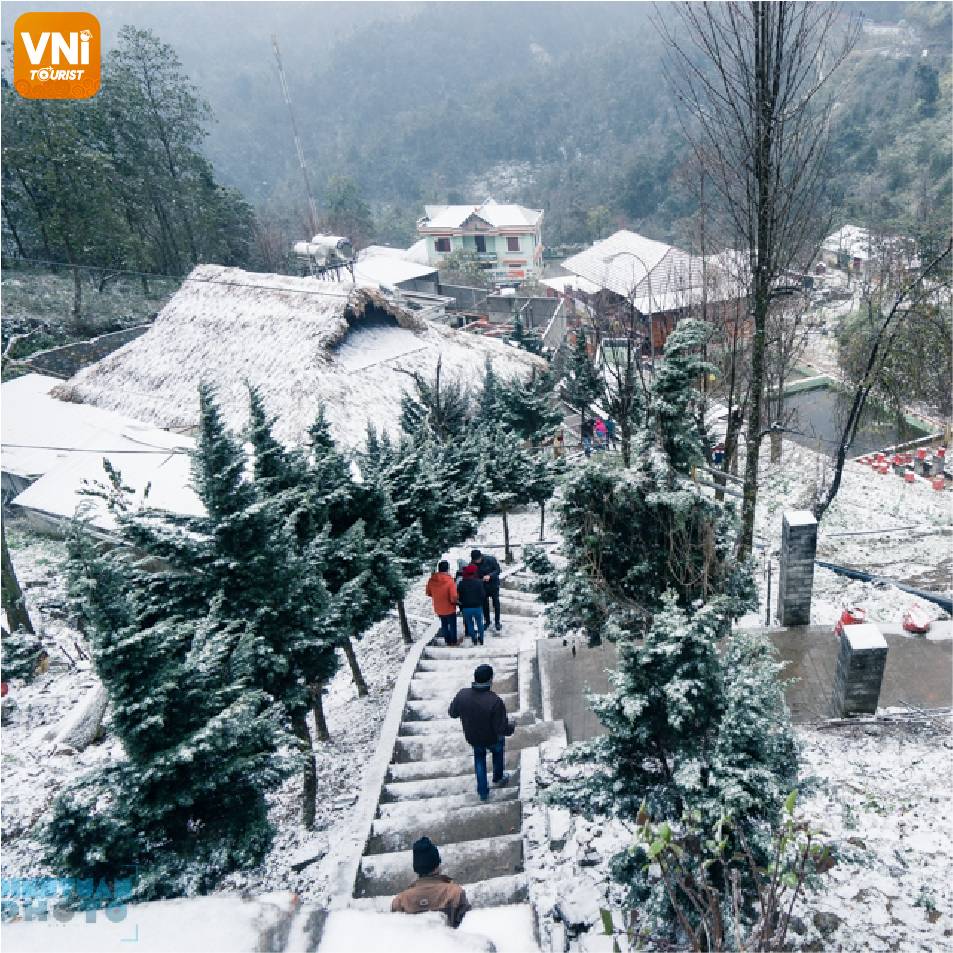 Muong Hoa valley is also a winter tourist destination in Sapa that you should not miss. In winter, Muong Hoa valley seems to be wearing a new coat. No more green or shiny terraced fields, but there will be a white shirt instead.