Sapa, an absolute landscape treat in the cold of Northwest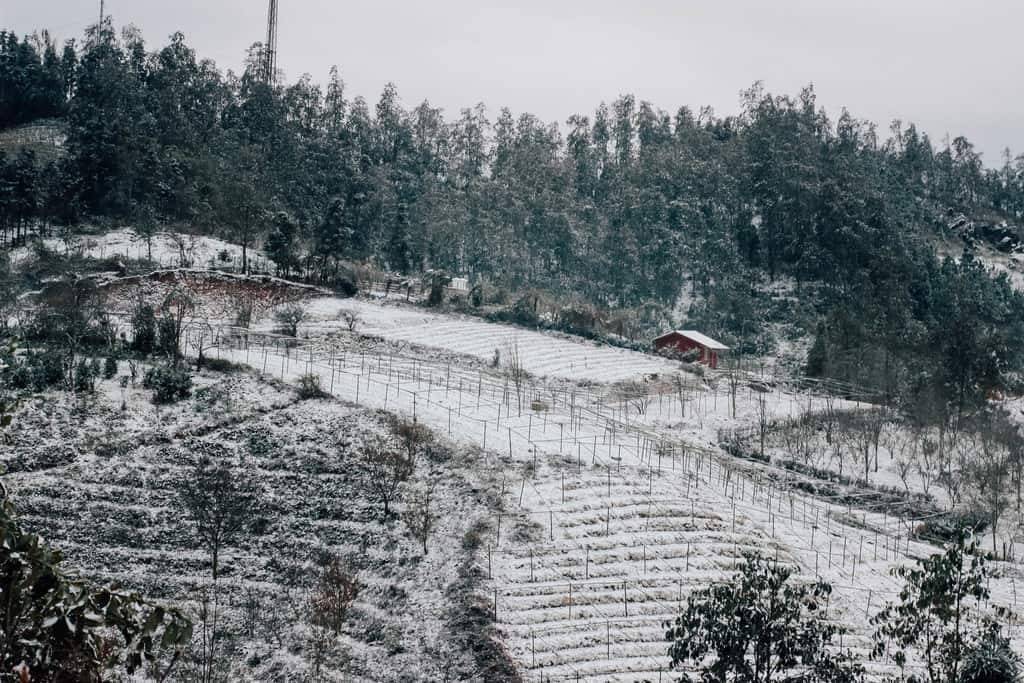 As the top name in the list of places to see the renowned endless terraced fields, Sapa is indeed a worth-visiting destination in Vietnam with a variety of things to explore. The most impressive features should be natural landscapes, such as the 200-meter Silver Waterfall in the middle of the forest, the Heaven Gate trekking route to admire Fansipan's peak – the roof of Indochina, the dreamy Muong Valley, the majestic Ham Rong mountain, etc. Moreover, the rustic villages seem to be world apart and a vibrant weekend market of ethnic minorities whose brightly-colored costumes also enrich your trip.
1. About Sapa
Located in the northwestern mountains, about 320km from Hanoi, Sapa offers a full range of exciting experiences for travelers, from the ideal getaway with a full-service facility concentrated in the town where you will find 200 Western-style villas and the outstanding Gothic church built by the French in 1940, to craggy climbing routes to conquer the world-record mountains, as well as the authentic opportunity to approach local ethnic culture by visiting the villages scattered around the stunning valleys and hills.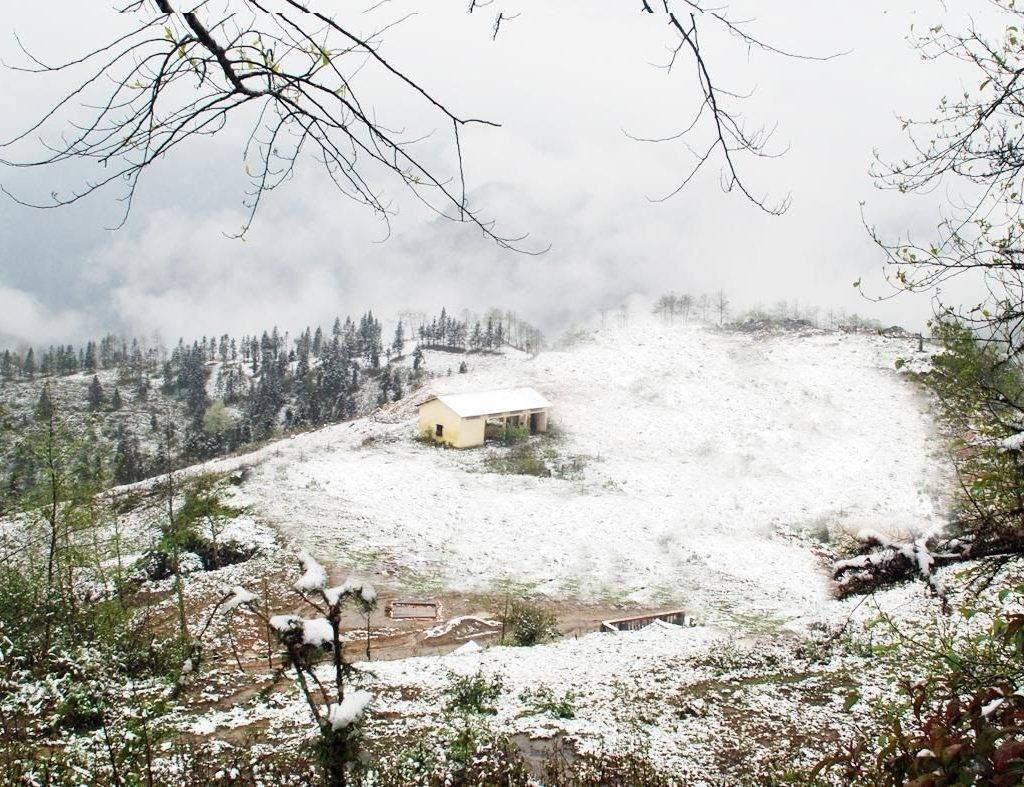 Sapa is home to 6 ethnic groups: Kinh, H'Mong, Red Dao, Tay, Giay, and Xa Pho distributed in all 7 villages – Cat Cat, Ta Phin, Lao Chai, Ta Van, Sin Chai, Ho, Y Linh Ho. Except for the town residents focusing on tourism services, the others in villages are still attached to traditional farming and weaving.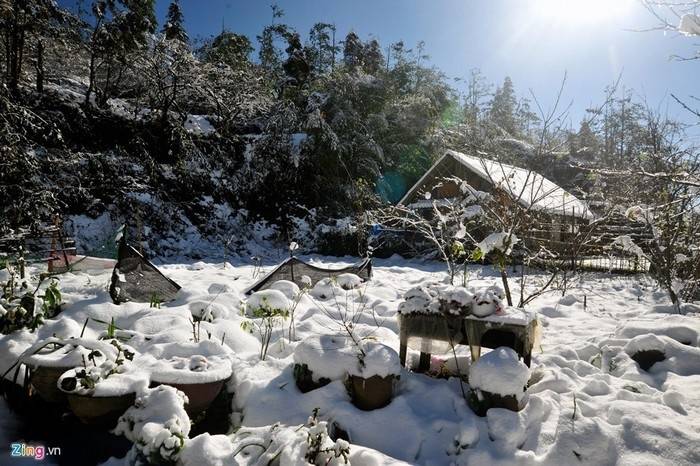 Due to the location on the high mountains, Sapa's weather is always chilly in summer and frigid in winter, with the average temperature ranging 0-5 degrees Celsius, making it one of the rare places in Vietnam to experience snowfall. The best time to visit Sapa is all year round; still, bear in mind that the peak tourist season is in winter from October to January despite the extreme cold.
Although it is one of the major tourist centers of the Northwest, the cost for a Sapa trip is quite reasonable, ranging from 4-6 million for 2-3 days.
Read more: Sapa – The foggy town of Viet Nam.
2. Must-visit Sapa destinations
– Ancient Gothic church: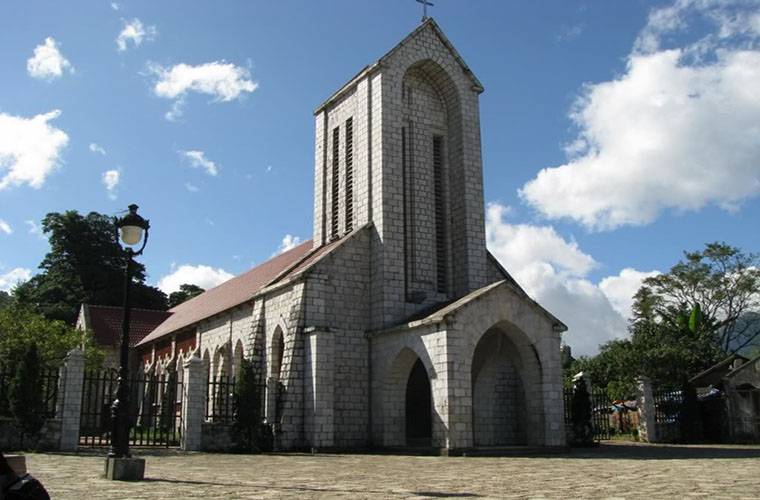 This beautiful magnificent landmark located in the center of Sapa, is the only intact stamp of the French in the late eighteenth century. The church features a simple design of Roman Gothic style, most clearly shown in the roof, bell tower, arches, has undergone many historical events. At present, its front yard has become a great place not only for the local minority people selling their traditional clothing and jewelry but also for tourists to take commemorative photos.
On Saturday night every week, you can come here to witness firsthand the unique local cultural activities known as the name "Love market."
– Cat Cat Village: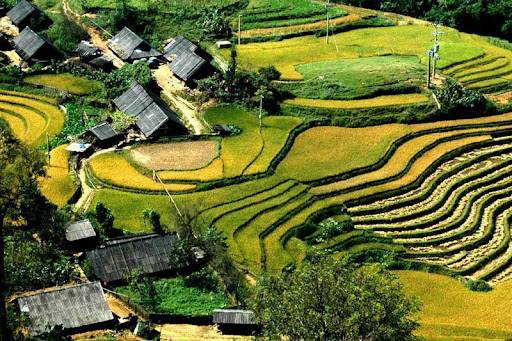 Only about 15 minutes walk from the town center, Cat Cat is an old village of the Mong people here, which preserves numerous traditional handicrafts such as cotton, linen, and cloth weaving. Currently, this place has been built into a tourist area filled with flower bushes to attract visitors; you need to pay an entrance ticket fee of 100,000 VND. The landscapes throughout the cobble-stone pathway are beautiful but you will also come across tacky photo backdrops and fake flowers for touristic purposes, specifically aimed at those who want to pose in front of wicker hearts and dress up in traditional tribe outfits.
– Sapa Love Market: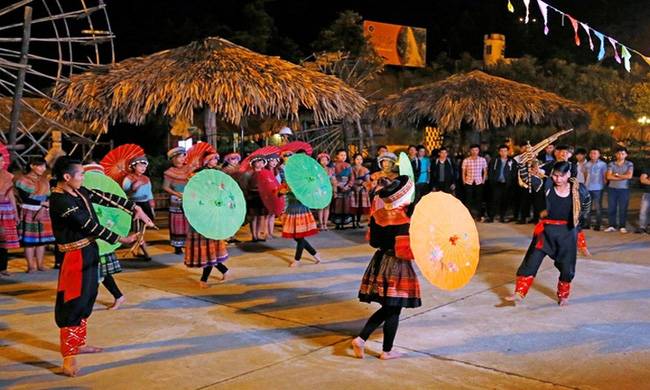 The market only occurs on weekends which is also when there is a large influx of tourists flocking to. The minority people in Sapa will gather here putting on their traditional costumes, dancing, and singing; then, trying to hook themselves up with a partner. After the night of intimacy, many couples can become husbands and wives. Nearby Sapa town
– Ta Van Village: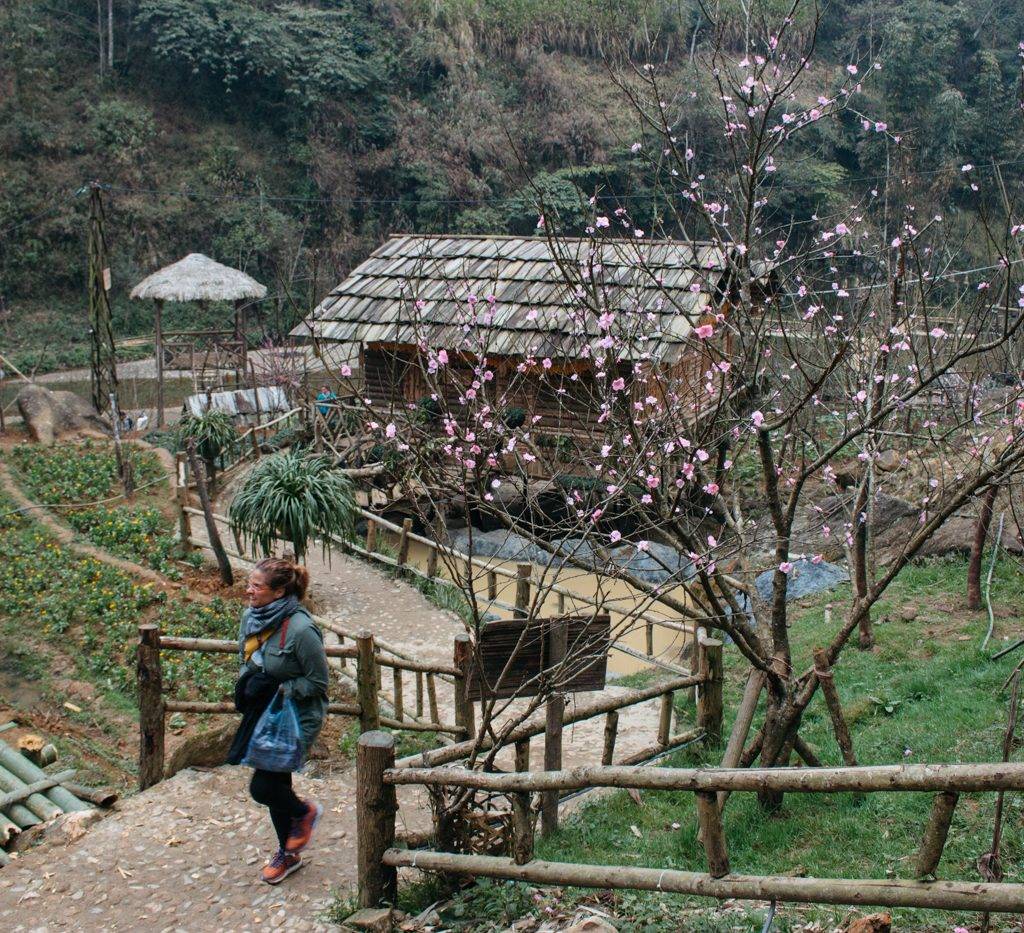 According to the Mong ethnic group, Ta Van means a large arc, because the village leans against the Hoang Lien Son mountain range and the front is the winding Muong Hoa stream. The village is only about 8km from Sapa town, so travelers can easily reach it by motorbike or taxi. This is also said to be the most beautiful place in Sapa to see the terraced fields. On the way to Ta Van village, there are 2 stops to admire the beautiful scenery with one side of the cliff, the other side is a valley of terraced fields stretching as far as the eye can see.
– Thac Bac Waterfall: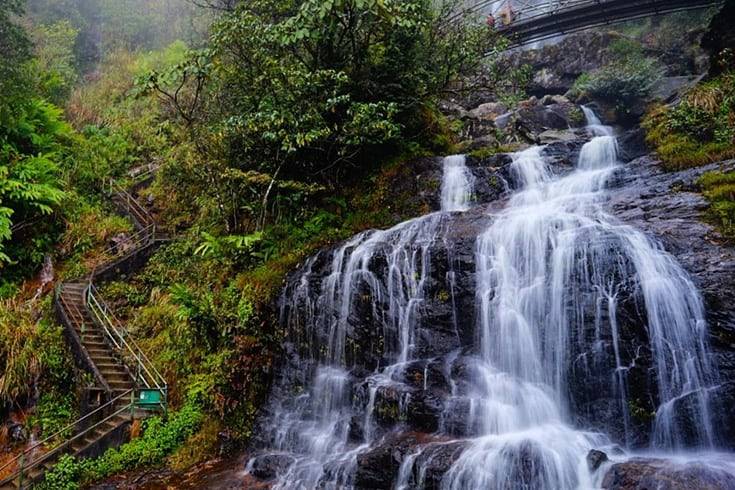 Thac Bac Waterfall is located right next to Highway 4D, the main route to Lai Chau province and only about 12 km from the center of Sa Pa town and 30 minutes to drive northwest from Sapa town. Hidden in the quiet mountains and forests is the raging water flow of Thac Bac (Silver Waterfalls), which is around 12 km from Sapa town center. At nearly 2,000m above sea level, this three-tier waterfall looks like a white dragon flying down from the sky. From the steel-arched bridge – also the furthest spot to reach there, you can admire the stunning view of the surrounding mountains and forests in Hoang Lien National Park.
Read more: Thac Bac, the towering waterfall amidst mountainside and world-famed terraces of Sapa
– Ham Rong Mountain Peak: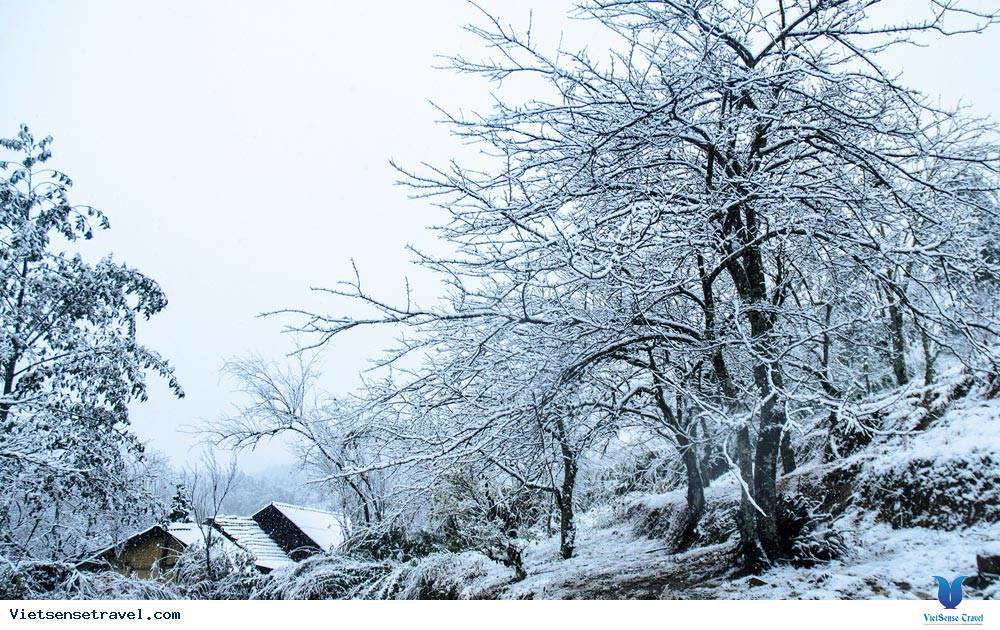 From Sapa town looking up towards the ancient stone church, visitors will see a glimpse of a dragon-head-shaped mountain heading high in the sky – that's Ham Rong Mountain, located on a campus of 148ha wide, 1800m high. On the top stands countless beautiful miniatures and flower gardens. The entrance ticket is 70,000 VND/adult and 20,000 VND/child (less than 1.2m). The mountain offers a good climb to the summit, where you will have a panoramic view of Sapa valleys, Muong Hoa, and Ta Phin, floating behind the white clouds.
– Fansipan: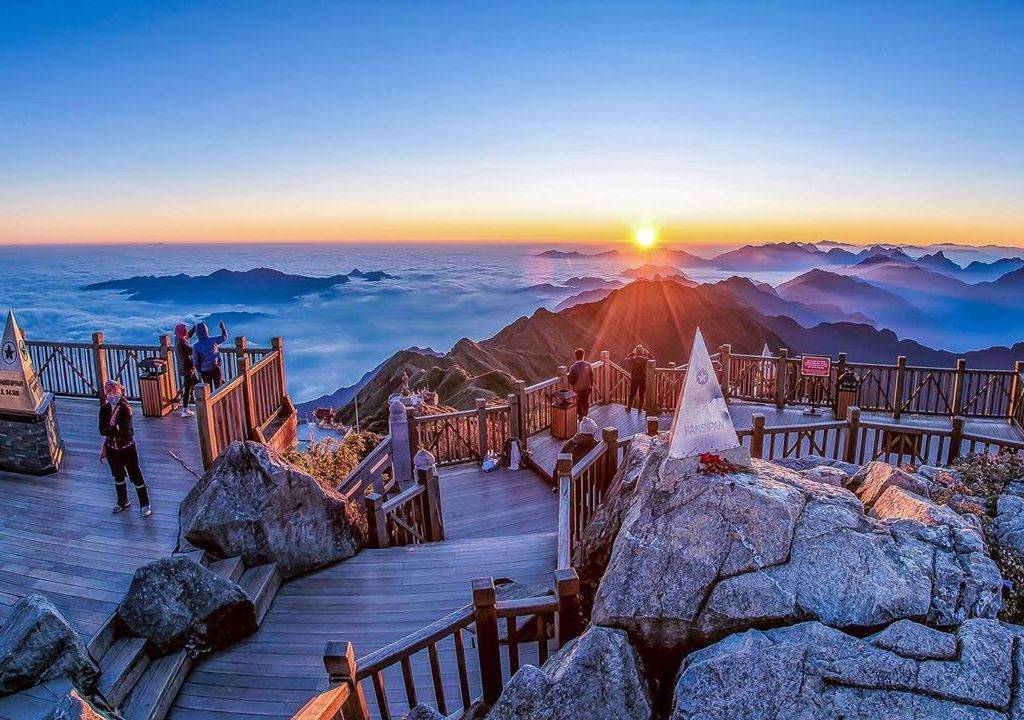 With an altitude of over 3,100m, Fansipan is the highest point in all of Vietnam, Laos, and Cambodia. To reach the peak, you have to conquer extremely steep stairs; much of which is paved with rough stone steps to reduce erosion but this doesn't make the trail easier. In fact, Fansipan is straight up with very little respite. As you near the top, you get engulfed in the clouds and barely get to see anything, until reaching the top, you'll find a giant pagoda built along with the cable car. In case you don't want to earn the summiting challenge, opt for the cable car.
Read more: Road to the top of Fansipan – Roof of Indochina
– Muong Hoa Valley: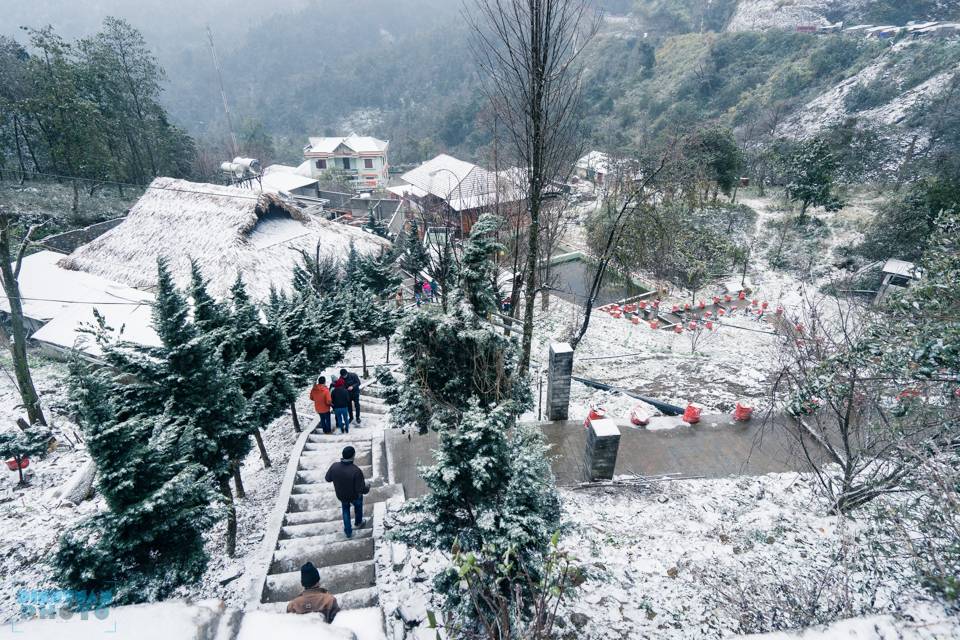 Muong Hoa Valley is another photography dream of everything you want to see in Sapa: river, tribal villages, continual-step rice terraces, and greenery hills, etc. While hiking through the valley, you will have a chance to talk to locals, seeing kids run to their school and lively animals leisurely eat grass in the fields, or visit families making clothes by hemp and witness how they make color by plants grown around their garden. Although a bit touristy, the place is still simple and genuine countryside.
– Bac Ha Market: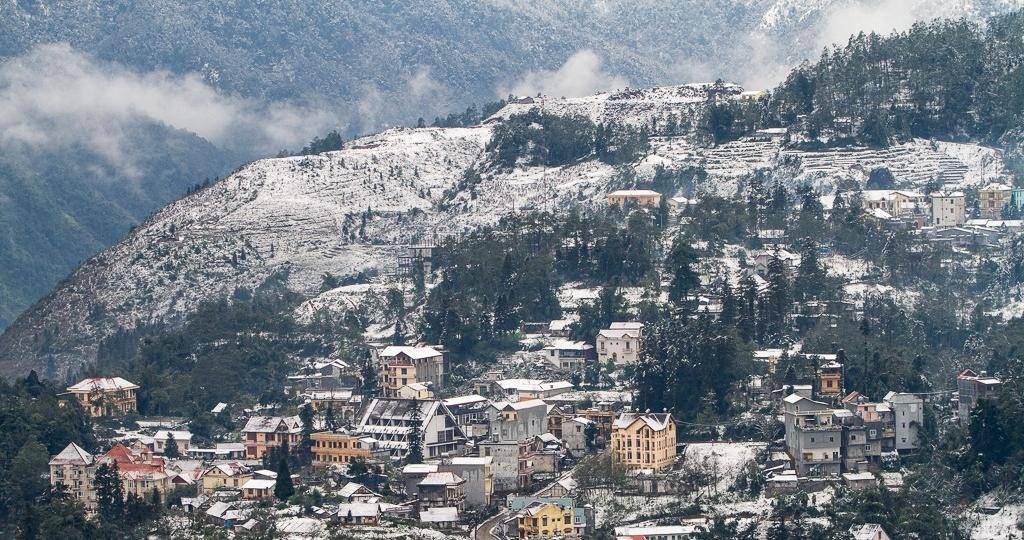 2-3 hours to the east of Sapa town, the market is mainly a trading place of the H'Mong, Red Dao, Tay people from different villages in Lao Cai with other ethnic groups in adjacent provinces, Son La and Lang Son. Previously, the market was held on a gentle hill, but now it is rebuilt on a cement foundation and also divided into separate stalls selling each type of goods such as brocade; groceries, and farming tools, jewelry, cattle, and food stalls. In which, the most attractive space to draw tourists is probably the animal market where you will see the vibrantly dressed locals selling a variety of live animals.
3. How to get to Sapa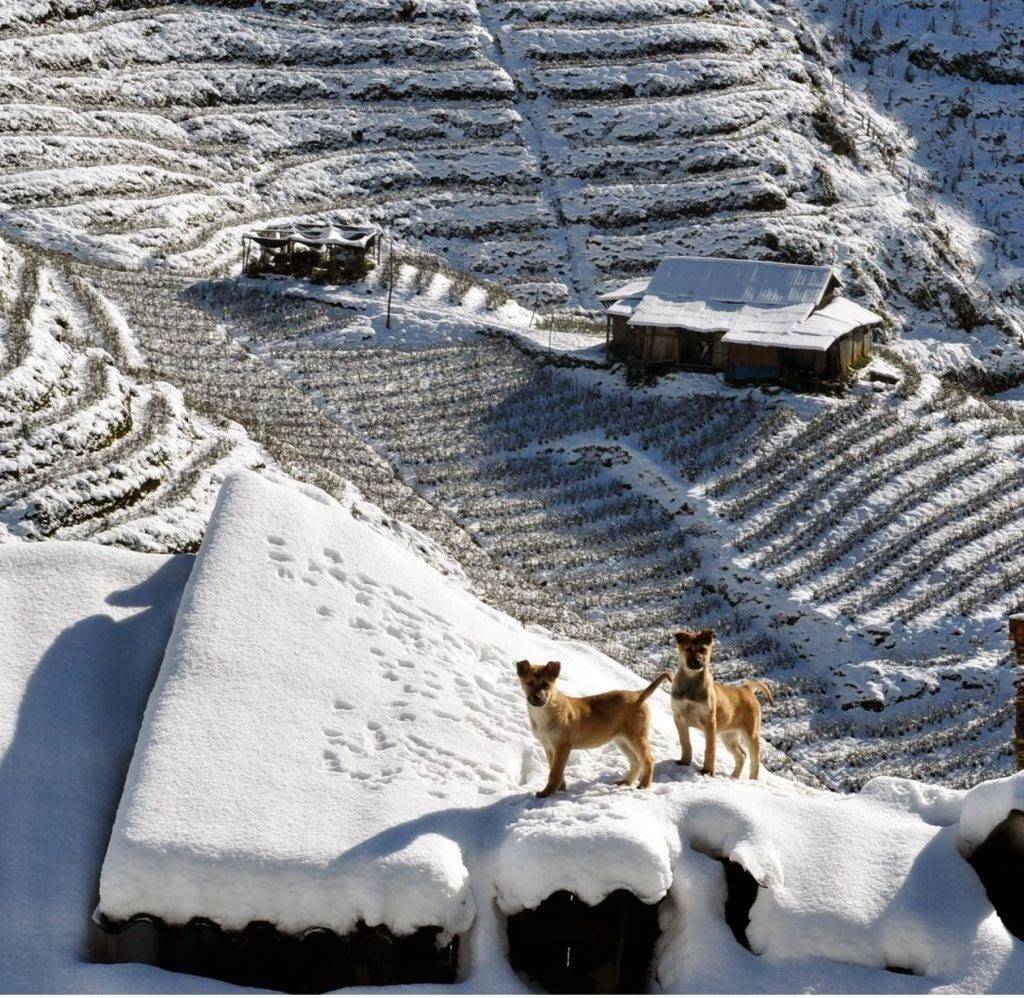 From Hanoi, visitors can travel to Sapa by car, train, or motorbike. However, due to harsh and drizzle weather, together with slope roads, it's better to opt for a train drive for safety.
Every day, at Hanoi Railway Station, several trains depart from 8 pm to 10 pm, and reach Lao Cai at 6 am the next morning. Ticket prices will range from 200,000 VND to 500,000 VND/way. Then, from Lao Cai station, you take a taxi or shuttle bus to Sapa town.
* Travel in Sapa:
To get around Sapa town center and surrounding tourist attractions, you should walk for easy sightseeing and taking pictures. Meanwhile, for far-away spots, traveling by motorbike is a good idea since the distance between tourist attractions is also relatively close within a radius of 20km. Motorbike rental price is about 150,000 VND/each, not including gasoline. You can ask the hotel owners to help you rent good vehicles.
4. Accommodation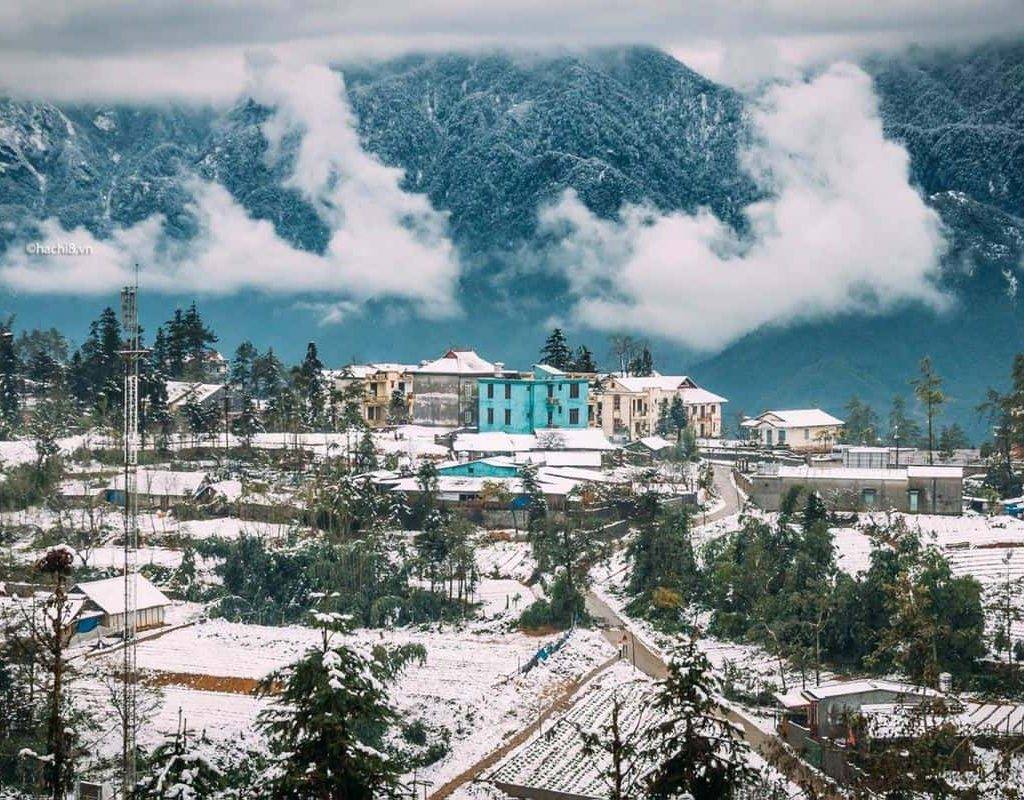 Accommodation in Sa Pa is quite rich with quite stable room prices.
If you choose the high-class hotels, you will have a good night's sleep thanks to the heating system equipped inside the room. These places offer nice view rooms and breakfast included with a cost of 1,500,000 – 3,000,000 VND/night.
*Suggestions:
Pao's Sapa Leisure: Muong Hoa Street, Sapa Town
Silk Path Grand Resort & Spa Sapa: Doi Quan 6, Group 10, Sapa
For budget hotels or motels, the room rates are priced at 250,000 – 500,000 VND/night.
*Suggestions:
Lustig Hostel: Dien Bien Phu, Sapa
Le Bordeaux Sapa Hotel: Fansipan, Sapa
Another form of accommodation that is very prominent today is the homestay in the villages of the ethnic people, with quite cheap room rates, only from 150,000 VND/night, but still airy and fully equipped.
*Suggestions:
Tavan Ecologic: Ta Van Commune, Sapa
Chapi: Cat Cat village, Sapa
Read more: WONDERFUL SAPA TERRACED FIELDS
5. Sapa specialty
Sapa also captivates visitors with irresistible dishes. There are a few names you have to try once getting here.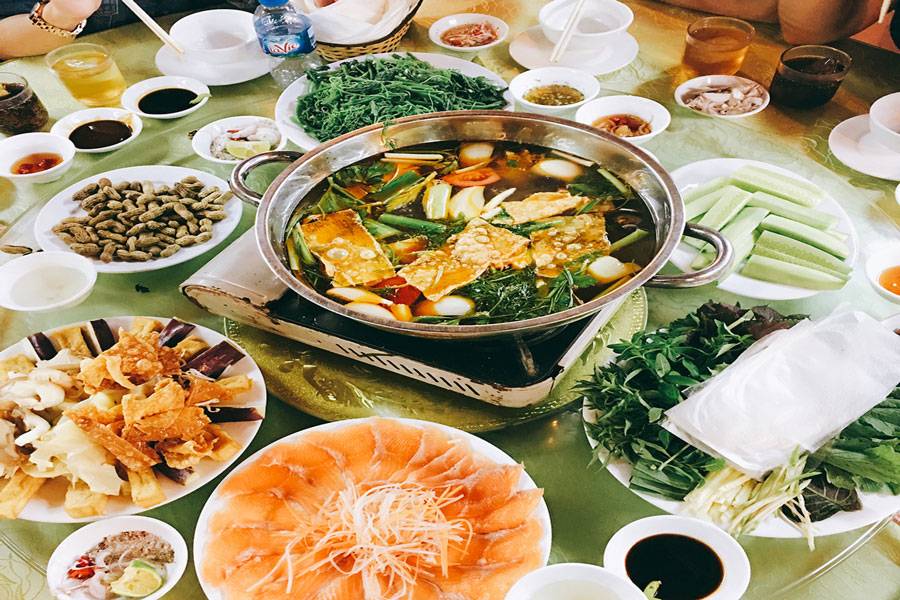 Barbecue: The cold weather makes BBQ a top-one dish to try in Sapa; every type of food can be baked and grilled: mushroom rolls with meat, chicken wings, eggs, sweet potatoes. The price is from 10,000 VND/skewer.
Salmon hot pot: Salmon in cold water is supposed to be less fat and highly nutritious. The hot pot with a rich broth stewed from salmon will be served with extra things, like vegetables, fresh chayote, noodles. You can find this dish in any restaurant in town at about 500,000 VND/a hotspot for 4 people.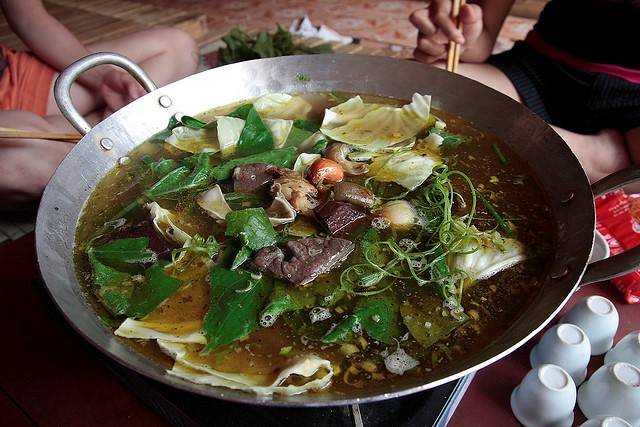 Thang Co: This dish is not easy to eat because of the complicated cooking style of the H'Mong people. Its main ingredients are horse meat and cow organs, together with 27 spices: cinnamon, anise, cardamom, local herbs, etc. In fair markets, Thang Co is cooked in a pot for several hours and served in small bowls. However, Thang Co in restaurants is somehow simpler and easier to eat, priced at 30,000 VND/bowl.
Read more: 5 "unique" dishes in Sapa