Get lost in the fairy-tale Long Bien longan garden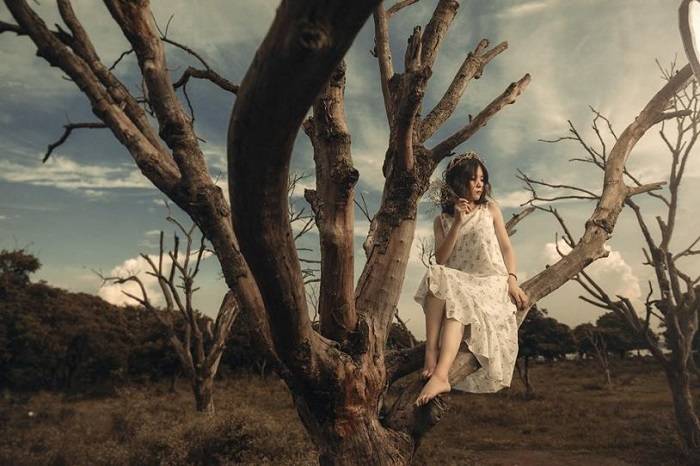 Right in the heart of Hanoi, Long Bien longan garden is a very famous spot for picnics and photoshoots. With hundreds of longan trees planted in line, the garden is like a vivid picture painted by our mother nature. When the sunset comes, together with the blue sky and the yellow leaves, Long Bien longan garden appears like a mysterious garden in old tales.
1. About Long Bien longan garden
The garden is actually a natural land with extremely spacious green long-running meadows, situated at the foot of Vinh Tuy Bridge, at the end of Thach Cau street, Long Bien ward, Long Bien district.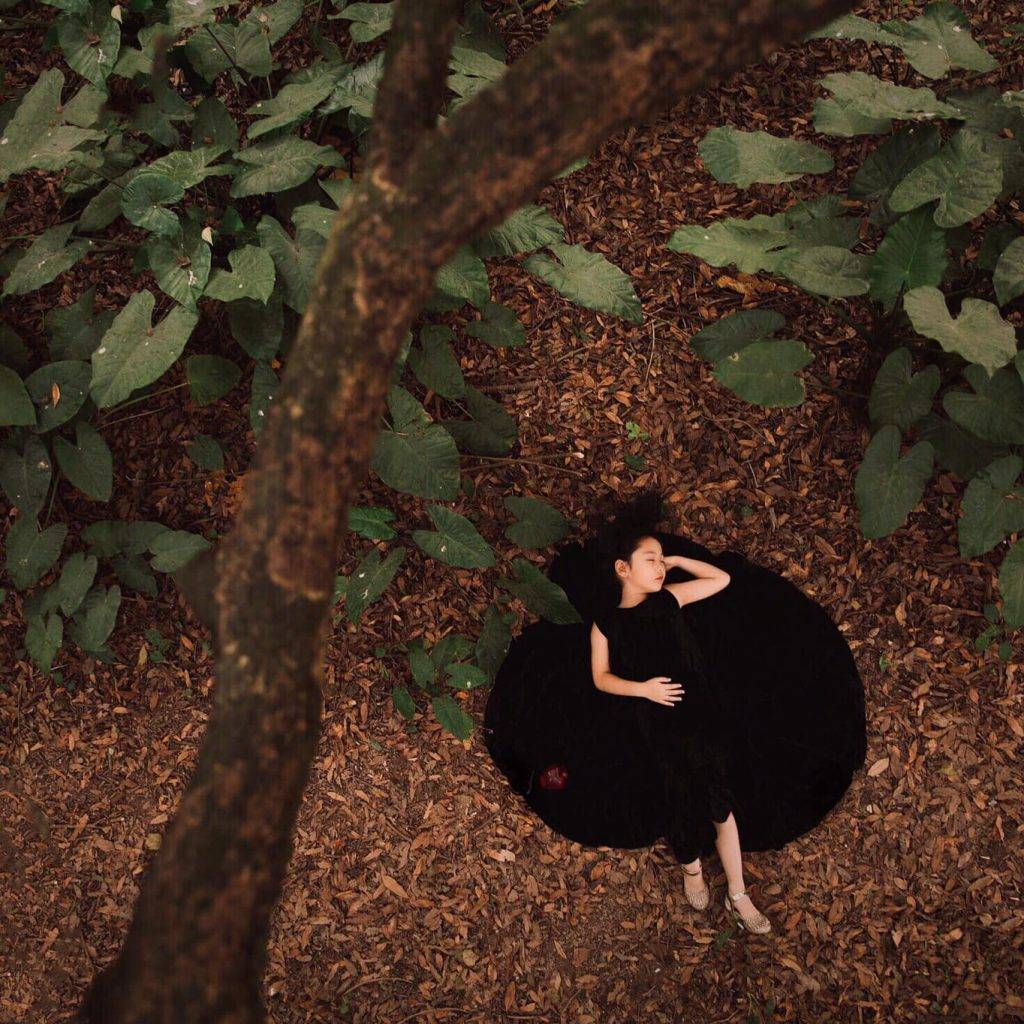 The name "Longan Garden" comes from the longan trees growing in long rows among the area. When the sun shines on the garden, everything here turns sparkling and magical like a fairy space, making it an ideal spot for camping with friends and relatives.
Read more: THREE MOST BEAUTIFUL BAIRNWORT GARDEN IN HA NOI
2. The appropriate time to visit Long Bien longan garden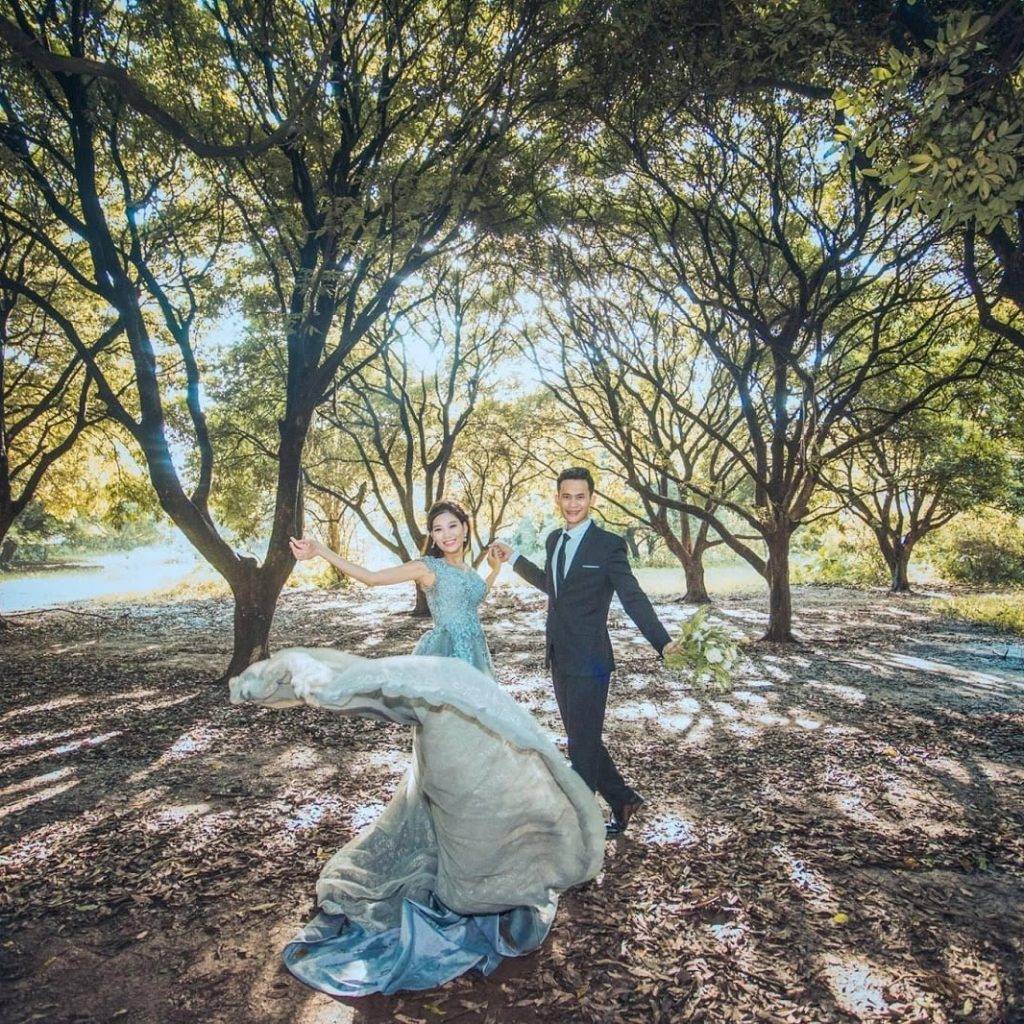 At any time of the year, the garden will show you a distinctive beauty. Still, the most attractive period for visitors is from September to December, which is also the longan leaf changing season, making the scenery more dreamy and romantic.
3. How to get to Long Bien longan garden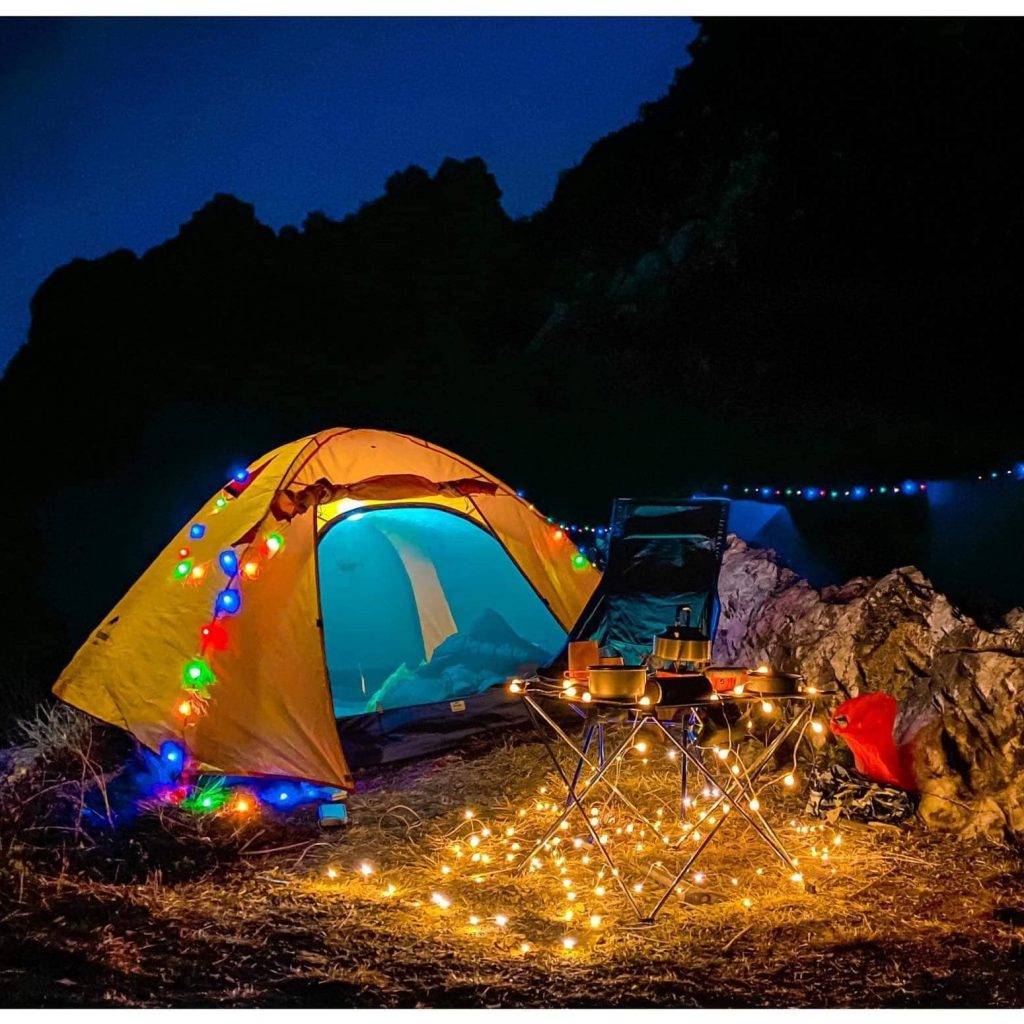 About 3-4km from the center of Hanoi, Long Bien longan garden lies on the banks of the Red River (on the side of Long Bien), at the section between 2 bridges, Chuong Duong and Vinh Tuy.
You can go over Chuong Duong bridge, then turn right to the dike, go towards Bat Trang about 2km, you will see Thach Cau street with many signposts, turn right and go to the end of the street, you will bump into a dirt road (about 500m) with other signposts, here you will find the longan garden.
Read more: EXPLORE THE UNIQUE FEATURES OF HANOI CATHEDRAL
4. The fairy space in Long Bien longan garden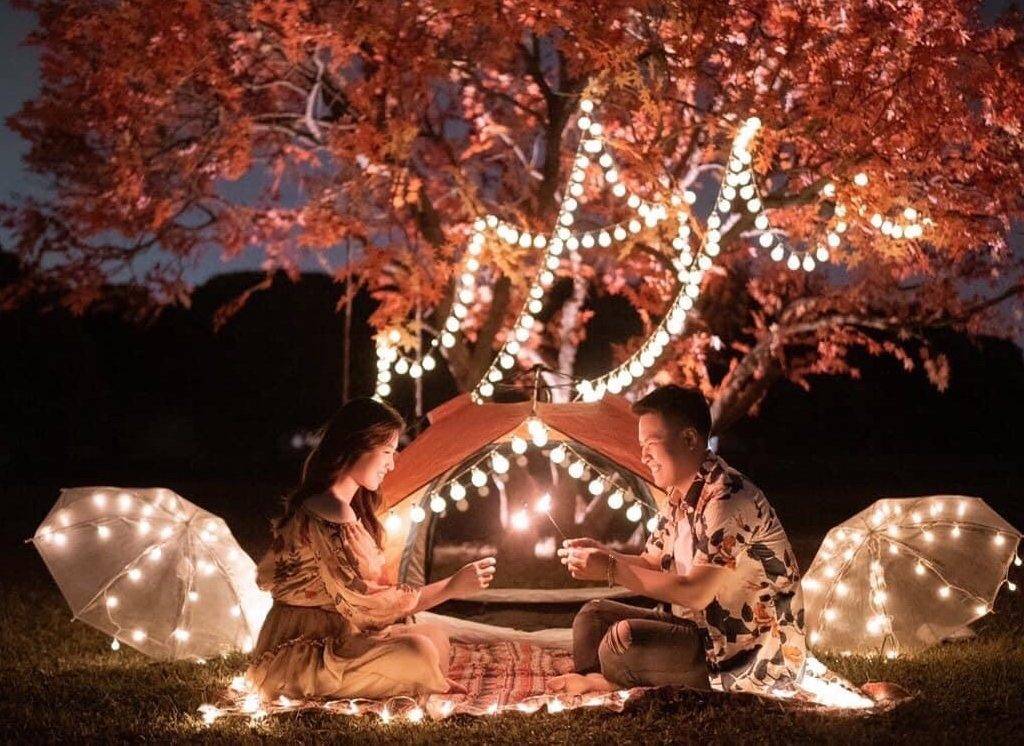 Not only romantic and wild, but this longan garden is also airy and tranquil thanks to its geographical distance from the city center. Besides, Long Bien garden possesses an amazing natural picture of hundreds of perennial longan trees planted in line, creating deep perspectives, as well as the tree branches reaching out to shade a large area to a fresh and cool space for picnic and photoshoot.
You can do different things to relax your mind here, such as walking on dry leaves to feel them crumbling under your feet, run comfortably on vast green grass, or be friends with lovely animals (buffalo, horse, dog, goat, deer, etc.).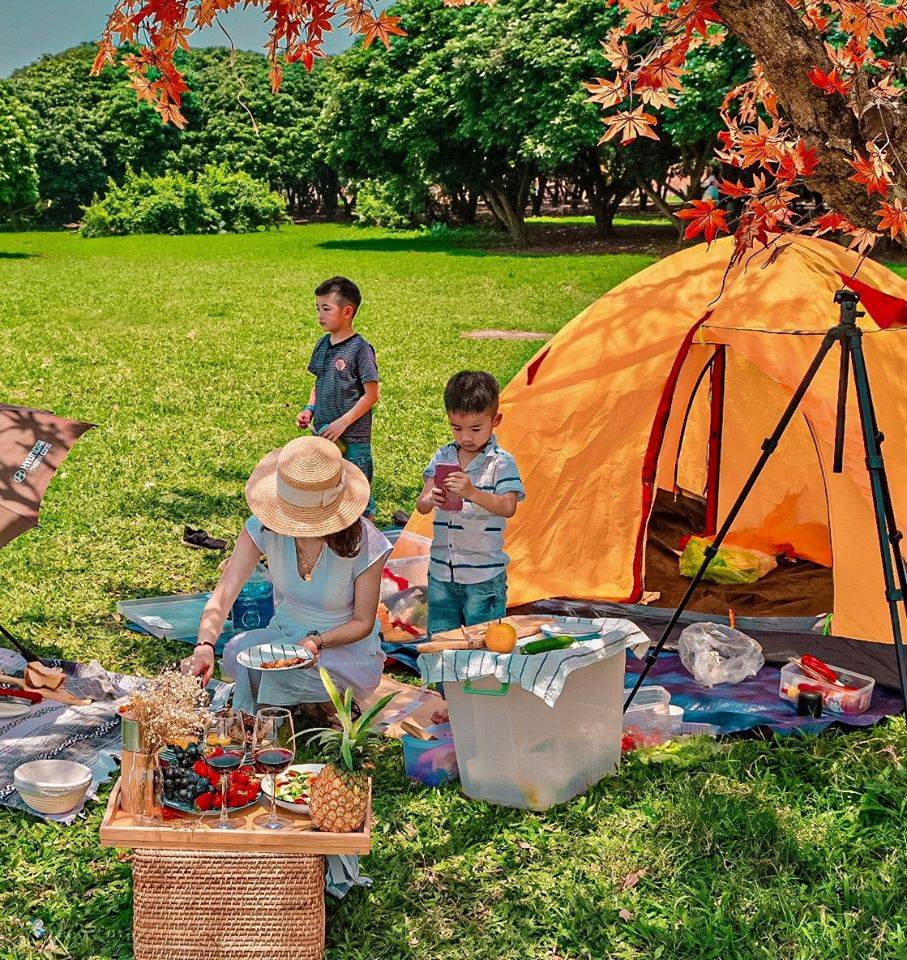 This ecological area is invested to develop as an outdoor studio, serving professional photography activities of both tourists and residents. When you first visit the garden, you will be amazed at the expansive space with every corner equally beautiful.
Moreover, inside the garden, visitors can also encounter a few rough tree stumps, colorful wildflowers, meadow waving in the wind, etc, all of which can be unique backdrops for your poetic and charming photos.
5. Expenses to visit Long Bien longan garden
– Since the garden is close to the city center, you can travel by either motorbike or other private vehicles. Motorbike rental in Ha Noi is about 80.000-200.000 VND/one, while car rental is about 500.000 VND/one.
– Admission: 10.000 VND for children, 20.000 VND for adults.
– Parking: 5.000-10.000 VND/motorbike, 20.000 VND/car.
– Tent rental: From 300.000 VND, depending on the type of tent you rent.
– Drinking water and charcoal for cooking can be purchased in the garden, the price is not very expensive.
– Food: It's better to bring enough food or snacks enough for your group.
– Tools and games should also be prepared in advance.
– The garden requires a "temporary payment" of 500.000 VND as the environmental fee. If cleaning your area after camping, you will be refunded this payment.
It only takes you 1 day to explore the whole area of Long Bien garden, so if you are in Hanoi and do not have much time, this destination will be a reasonable choice for your trip. Wish you have an unforgettable experience!