NAM DINH – THE PARADISE OF PALACES
Nam Dinh-Vietnam is famous for being a land of extraordinary people, as well as a place where typical cultural and religious convergence among the northern provinces. That is why Nam Dinh has many magnificent and beautiful Christian churches, which are also one of the remaining Western cultural landmarks. It can be said that the city has the most beautiful churches in Vietnam, and especially, they are located extremely close to each other, looking like glittering palaces.
1. About Nam Dinh City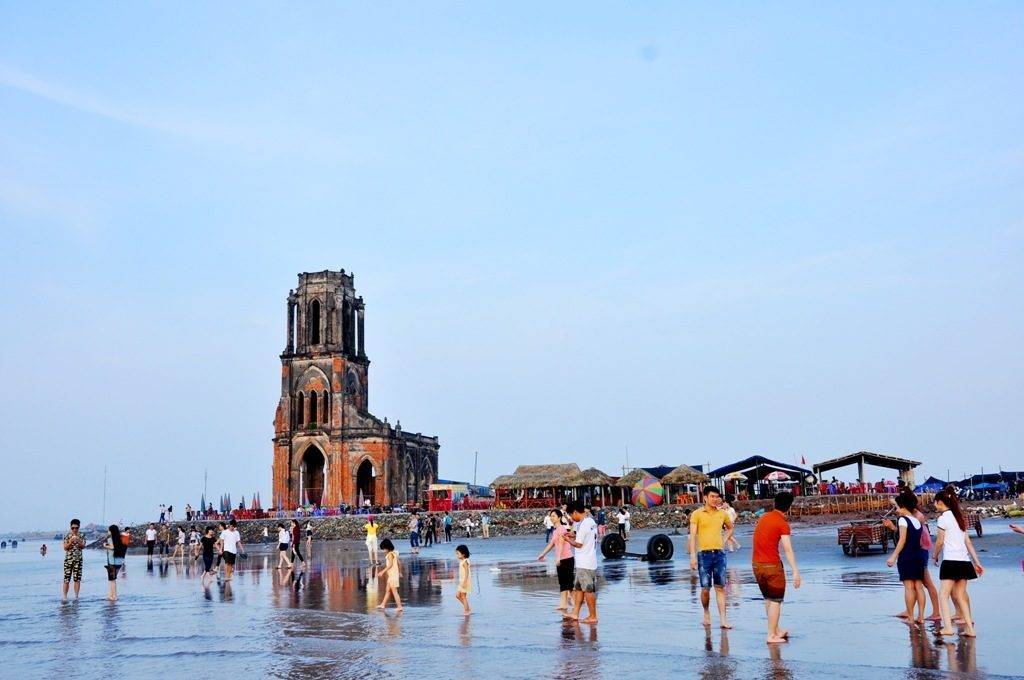 Nam Dinh is a beautiful coastal province in the south of Red River Delta, with numerous preserved historical marks, such as ancient temples, pagodas, festivals, craft villages, etc. Moreover, Nam Dinh also has a coastline of 74 km long, a national nature reserve, contributing strongly to the development of ecotourism, especially marine tourism. This land is attracting more and more visitors from near and far to explore.
Read more: Ky Co – Little Maldives in Quy Nhon, Binh Dinh
2. The perfect time to visit Nam Dinh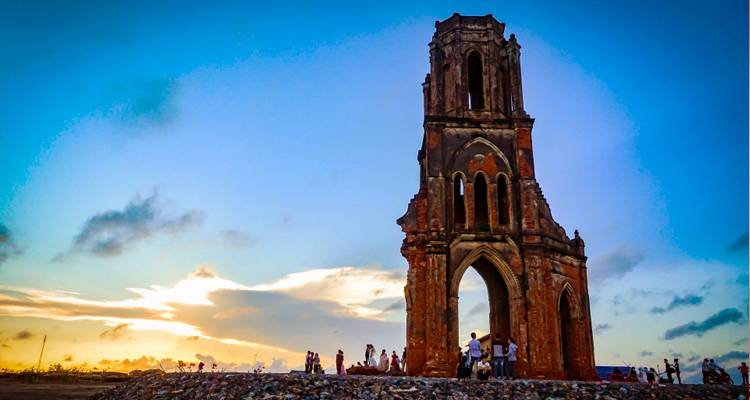 The city's fairly temperate climate features medium temperatures ranging from 23 to 29 degrees all year round, therefore, you can come here at any time. However, the most appropriate period should be on the full moon of January, when there are most festivals, such as Phu Day Festival, Vieng market, the open grace of Tran temple, etc. At this time, you will have the opportunity to enjoy and experience the noisy yet unique atmosphere.
3. How to get to Nam Dinh
The distance from Nam Dinh to Hanoi is about 90 km from Hanoi, which will take you only 2 hours to travel by different means.
– Train: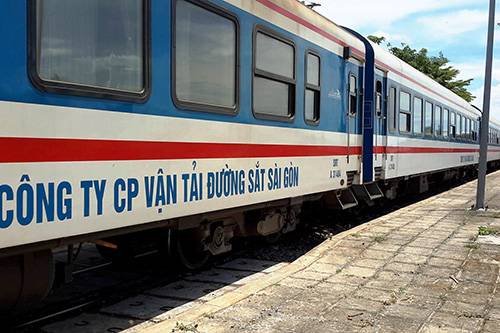 If you want to experience a new feeling and leisurely enjoy the scenery along the way, you can use the train departing from Hang Co station to Nam Dinh station with a frequency of 7 routes/day. The fare varies from 40.000 – 130.000 VND, depending on the type of chair.
– Coach/Bus: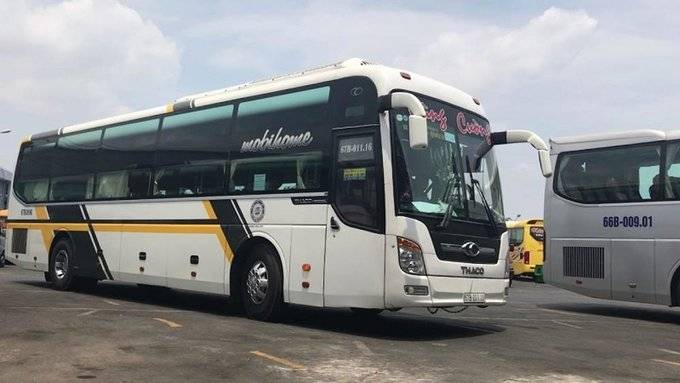 A lot of bus routes Hanoi – Nam Dinh starting from My Dinh bus station and Giap Bat bus station with fares ranging from 80.000-100.000 VND, so, you can easily choose one to reach the city center of Nam Dinh.
– Private car or Motorbike: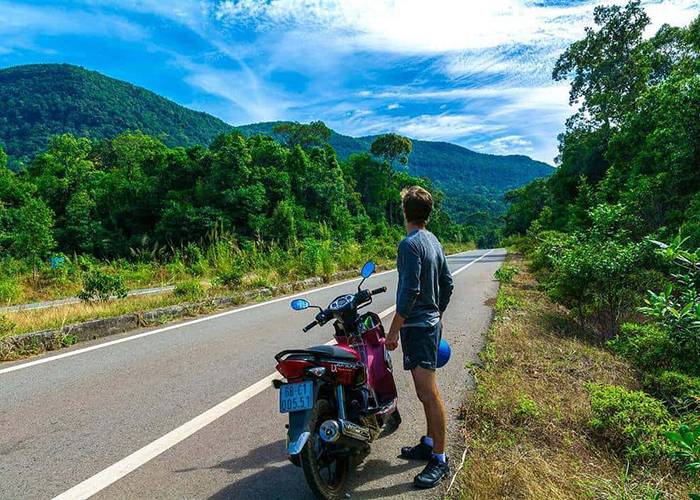 Due to the short distance from Hanoi, it's suitable for you to organize short Nam Dinh trips in the day by motorbike or car. If you choose these means, remember to prepare the spare parts carefully as well as check the gas stations in advance. Here are 2 suggested directions to get to the destination quickly:
+ Route 1- via the old National Highway 1A (NH1A): From the center of Hanoi, move in the direction of Van Dien – Thuong Tin, then follow NH1A to Phu Ly station in Phu Ly city, continue to the intersection of Ho Chi Minh street, turn left and run straight to Nam Dinh city.
+ Route 2 – via the highway Hanoi – Ninh Binh (HW01): From the center of Hanoi, go in the direction Phap Van – Cau Gie to HW01 to Phu Ly city. Then, follow NH21B/Avenue Thien Truong to NH10/NH38B to Nam Dinh Bridge, turn right on DT490, and arrive in Nam Dinh city.
Read more: QUY NHON – THE MOST BEAUTIFUL PLACE TO WATCH THE SUNRISE OF VIET NAM
4. Transportations in Nam Dinh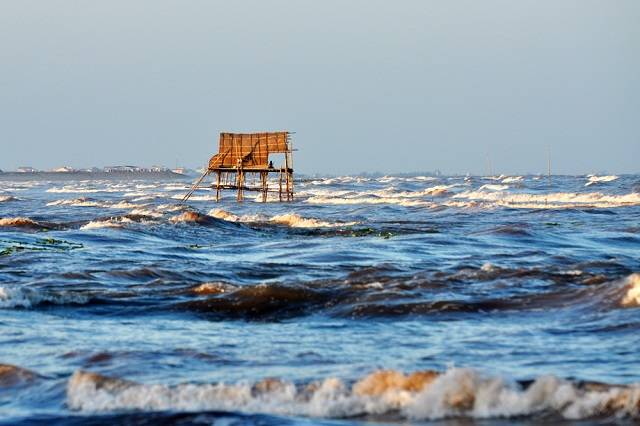 After arriving in Nam Dinh, you can rent either a motorbike or a car with a driver to explore tourist destinations. If you come in a group of people, renting a car is the most appropriate option to avoid group separation.
The motorbike rental price here is from 100.000-220.000 VND/each, depending on the type. Meanwhile, car rental price ranges from 500.000-1.500.000 VND/each, depending on the type. If you are determined to stay in the long term, you can rent it by the week or by the month to get a better price.
5. Hotels in Nam Dinh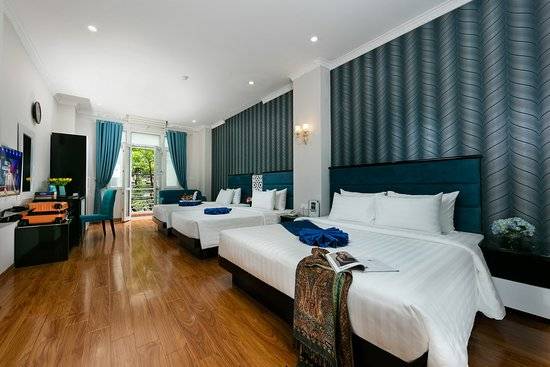 Nam Dinh tourism is developing day by day, so the system of hotels and motels here is increasingly expanded and upgraded, especially the price is extremely affordable. You can refer to the list of well-rated hotels below:
– Phu My Hotel
Hotel type: 3 stars
Address: 36 Le Hong Phong, Nam Dinh
Room rates: 280.000 – 450.000 VND
– Thinh Long Hotel
Hotel type: 3 stars
Address: area 22 Thinh Long, Hai Hau district, Nam Dinh
Room rates: 300.000-1.000.000 VND
– Bac Ha Hotel
Hotel type: 3 stars
Address: Quat Lam, Giao Thuy, Nam Dinh
Room rates: 300.000-1.200.000 VND
The above hotels all have modern equipment and nice room views, most importantly, they are close to the city center and some attractive Nam Dinh tourist destinations.
Read more: Phu Yen – The no-human-sign coastal land in South Central Vietnam
6. Cathedrals in Nam Dinh
– Hung Nghia Church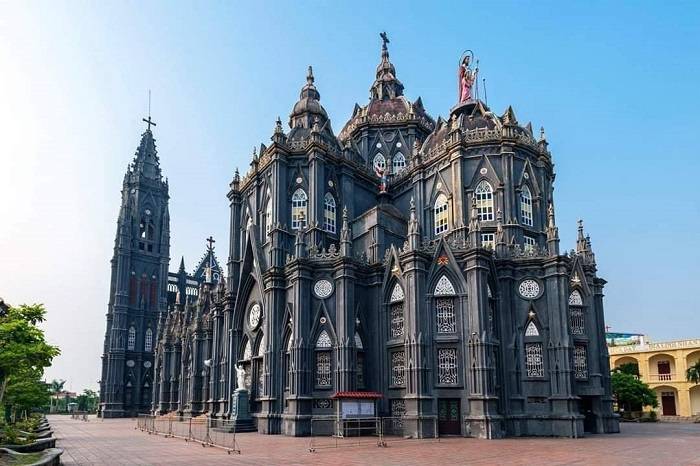 Hung Nghia Church is located in Hai Hung commune, Hai Hau district, built-in 1927 with the Gothic architecture of France and Spain. Nevertheless, over time, the church has deteriorated due to the weather, and then, restored since 2000. In 2007, the work was just completed. This is probably the most famous church in Nam Dinh in terms of monumental architecture like a castle.
Hung Nghia Church, Nam Dinh is also one of the most beautiful religious structures in the North. From a distance, the church stands tall with its domes like an ancient castle in the Vietnam sky. With sophisticated, meticulous, and special details, the gray color that covers the entire church makes it extremely mysterious.
– Kien Lao Church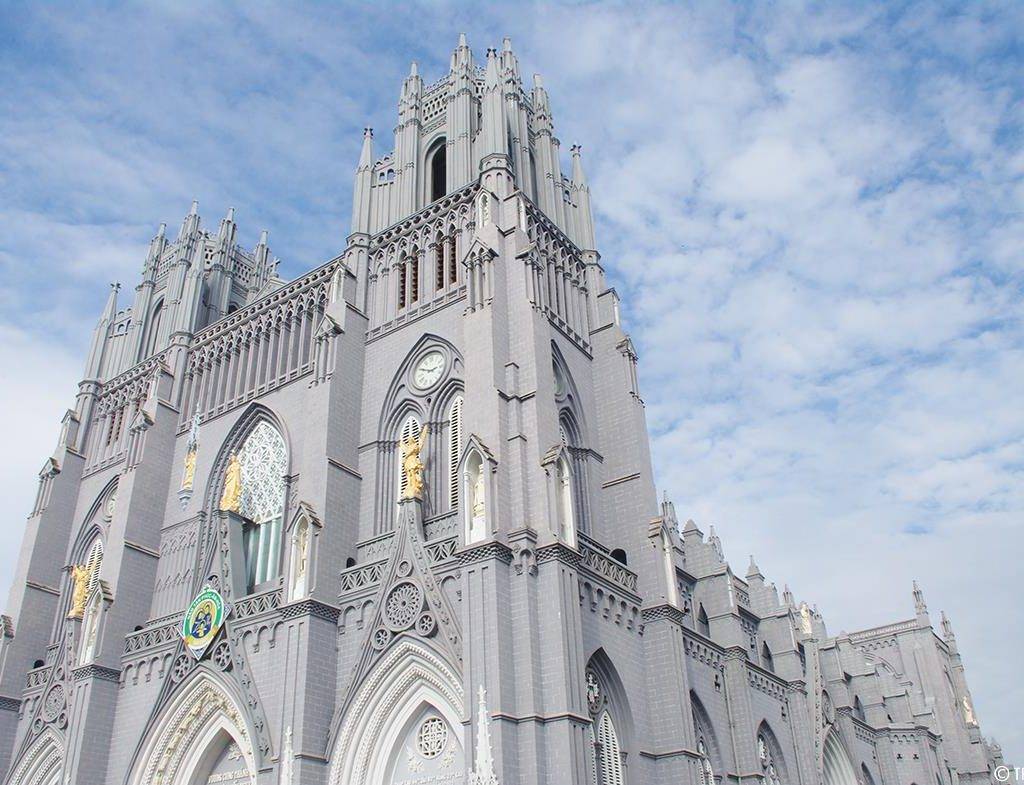 Kien Lao Church is located in Xuan Tien commune, Xuan Truong district, belonging to Bui Chu diocese, inaugurated in 1997. Kien Lao Church is well-known for its massive scale: 75m in length, 26m in width with 46m high bell tower. In addition, the location also possesses a magnificent design that few churches in Bui Chu diocese can match.
The highlight architecture of Kien Lao Church is the wide spherical roof and high bell tower outstandingly appearing among the villages next to the green river, creating a peaceful ancient look for space here. Contributing to the beauty of the church are the talented local people who have been casting, crafting bronze, and making wooden handicrafts hundreds of years ago.
– Phu An Church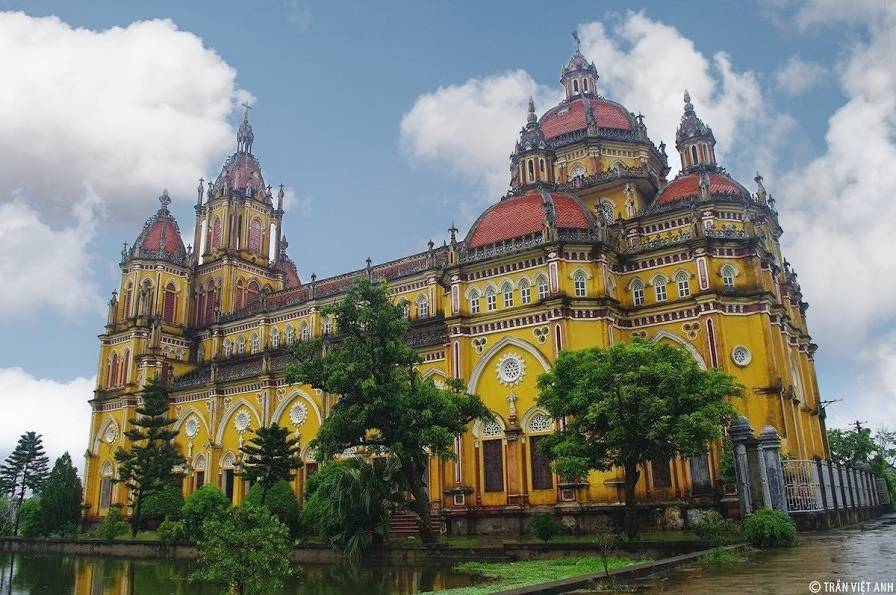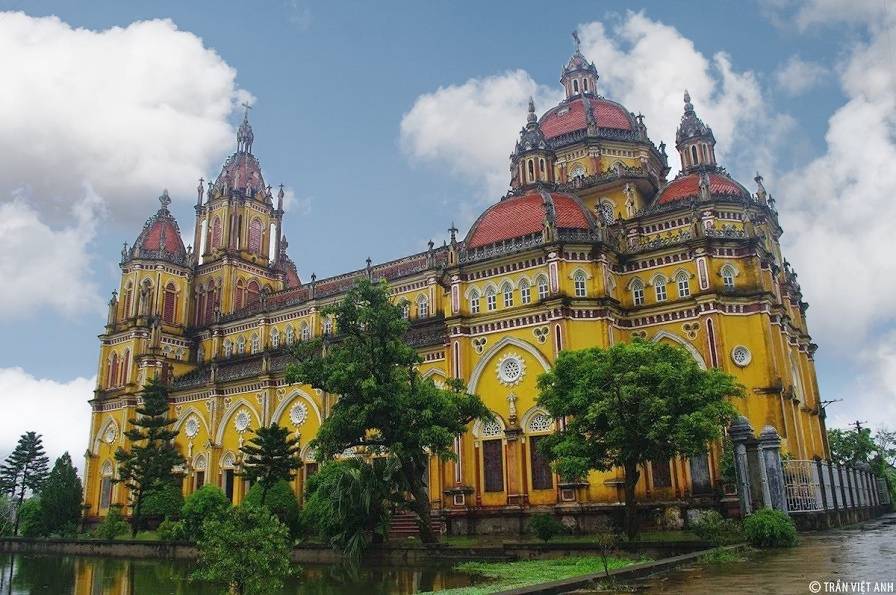 Phu An Church belongs to Thuan Noi parish. Though the church is smaller than the others in Nam Dinh, it still has a majestic appearance. Phu An Church was built more than 100 years ago, because of the ages, the place has recently been restored to suit the needs of worshiping God as well as the living condition of priests there.
Phu An Church, with a length of 71.2m, a width of 23.8m, a height of 50.7m, has the main golden tone as castles coming out of fairy tales.
– Phu Nhai Church (Basilica of Immaculate Conception)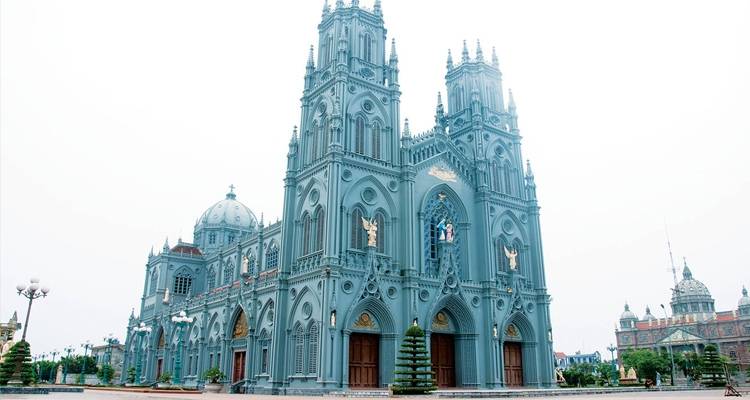 Phu Nhai Church, also known as the Basilica of Immaculate Conception, is one of the largest churches in Vietnam. The original church built in 1881 has a bold Spanish Gothic architectural style, but later, it was rebuilt in the French Gothic architectural style. Phu Nhai Church has a large area with a solemn look, however, since the work is distributed according to the main direction of Eastern feng shui, it is even more magnificent and beautiful.
The church is 80 meters long, 27 meters wide, and 30 meters high, featuring two bell towers of 44 meters high. There are 4 bells cast from France with the weight of 2,000 kg – 1,200 kg – 600 kg and 100 kg respectively. The front of the church faces the city square, while the right is the statue of St. Dominic, 17m high, the left is the mausoleum containing the remains of 83 martyrs of Phu Nhai parish, 15m high. Surrounding the church are reliefs representing the 14 Crosses. There are also two towers on either side showing authority, the statue of Our Lady with angels around in the middle.
Phu Nhai Church is not only a religious work but also a great tourist attraction as well as a research work of architects and cultural researchers.
Read more: Sam Son – The most popular beach in the North Viet Nam