Phu Yen – The no-human-sign coastal land in South Central Vietnam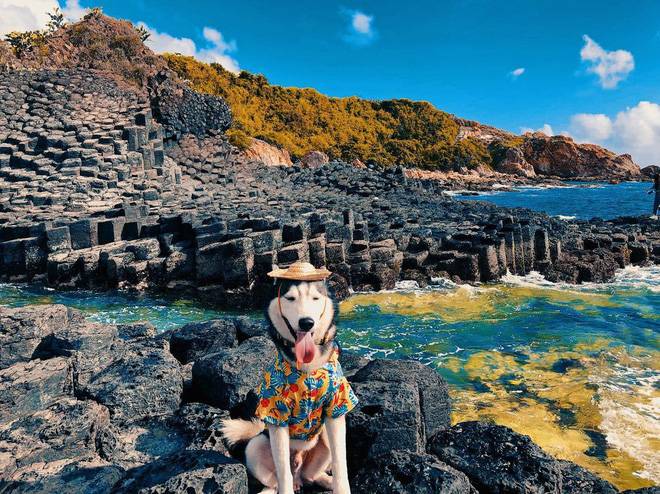 Not too far from Nha Trang (around 180km) is a beautiful coastal city, Phu Yen, which is still unfamiliar to tourists yet possesses a variety of landscapes, including mountains, plains, rivers, islands, and lagoons.
No matter what you want for the most fulfilling trip in a seaside region, Phu Yen will offer you everything and even more; like swimming and sunbathing at Xep Beach, exploring multiple islets and green jungle nearby Vung Ro Bay, discovering Hon Nua with no human sign, or visiting the ancient Nham Cham tower from the 11th century, etc. Read on to see what to expect on a visit here!
I. About Phu Yen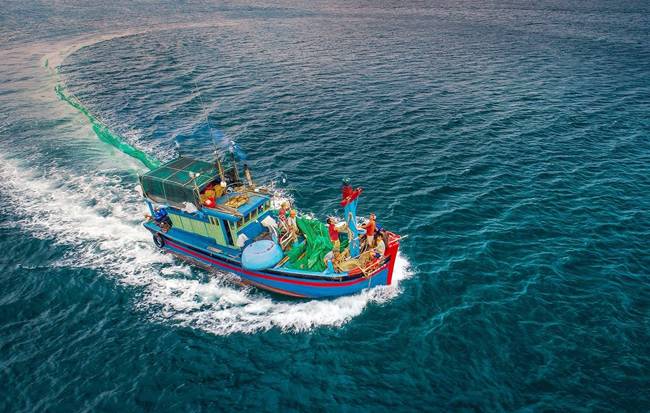 Lying between Binh Dinh province and Khanh Hoa province, Phu Yen is 1,160 km south of Hanoi capital and 560 km north of Ho Chi Minh City along National Highway 1A. The province has 3 sides facing mountains and one side bordering the sea; to the North is Cu Mong mountain range, to the South is Ca Deo Range, to the West is the East side of Truong Son range, and to the East is the sea.
The convenient location offers the province an extremely rich landscape. In addition to numerous large beaches with clear blue water and fine sand stretches nearly 200km of coastline, there are also lagoons and bays with unique geological formations, such as O Loan lagoon, Xep beach, Bai Mon beach, Vung Ro bay, Hon Nua. Moreover, Phu Yen is also home to more than 21 historical and architectural relics of the ancient Cham people since this place once belonged to Champa Kingdom (from the 2nd century to the 17th century).
Read more: Ky Co – Little Maldives in Quy Nhon, Binh Dinh
II. The best time to travel to Phu Yen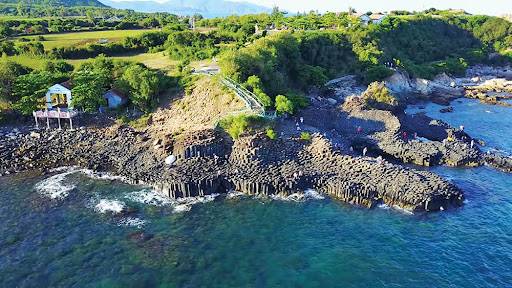 Phu Yen features a tropical monsoon climate and is also influenced by oceanic climate, so it's hot and humid all year round with two distinct seasons, the rainy season from September to December and the dry season from January to August.
The most appropriate time to visit Phu Yen is from March to August; at this time, it is sunny, suitable for sea activities. However, this is also the peak season; therefore, in case you plan to go around this time, remember to book hotels and flight tickets in advance. Meanwhile, from September to December every year, despite the rains, with a careful track of the weather, you can still arrange a nice trip as the flight tickets as well as all services are usually cheaper.
III. How to travel to Phu Yen
1. Airplane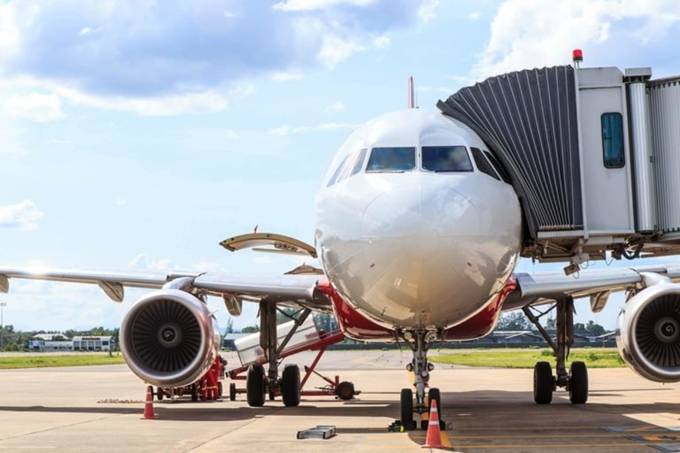 You can choose flights of Vietnam Airlines, Vietjet Air, Jetstar airlines from Hanoi or Ho Chi Minh city to Phu Yen with the fare ranging from 1,500,000 – 1,900,000 VND/round. If lucky, you can book cheap tickets to Phu Yen with only 600,000 VND/round.
2. Train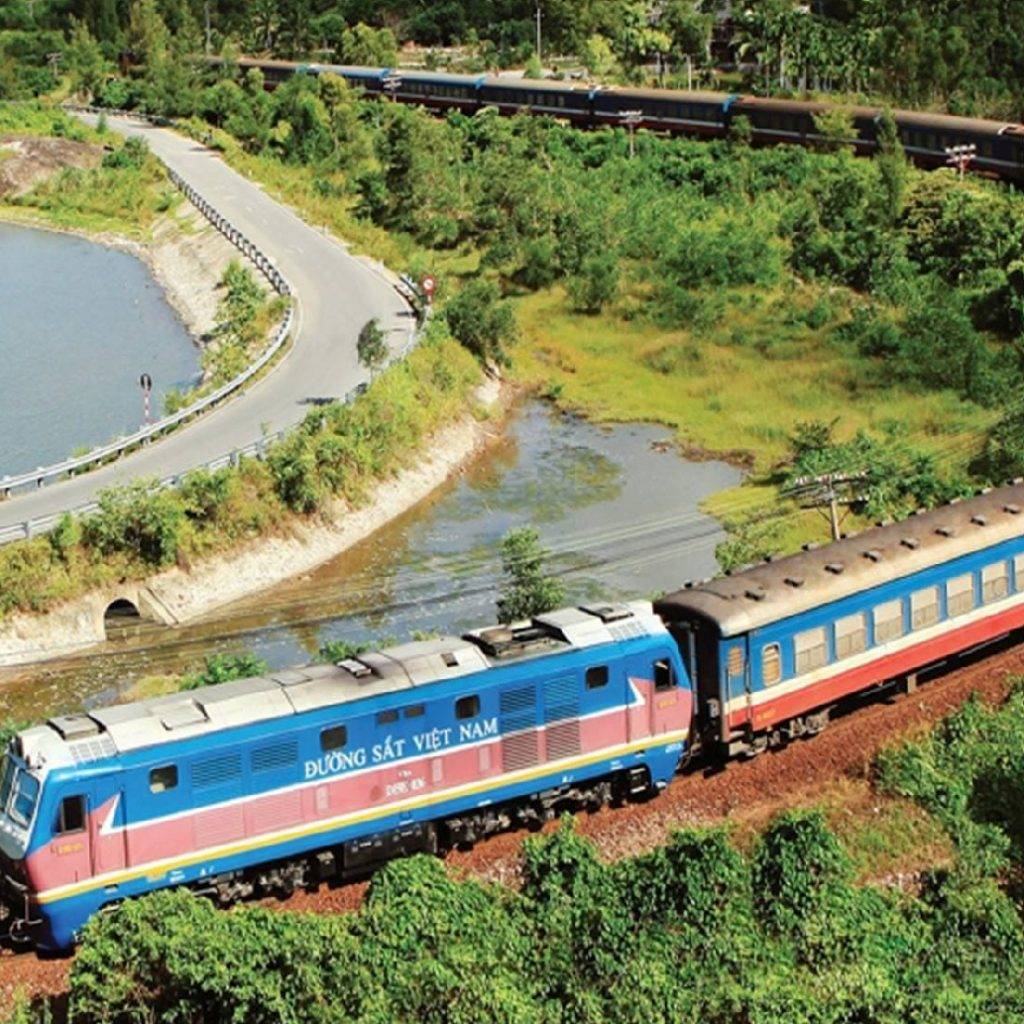 – From Hanoi, you can travel to Phu Yen by the SE3 train (14 hours). The price is about 500,000-1,300,000 VND, depending on the seat.
– From Ho Chi Minh City, you should choose the night train SE2, or SE4 to Phu Yen the next morning. The ticket price varies from 500,000 – 1,040,000 VND, depending on the seat.
3. Bus
Another option for visitors from Ho Chi Minh city is using a bus/coach to go to Phu Yen. You buy Thuan Thao bus tickets at Mien Dong Bus Station with the price of 180,000 to 300,000 VND, varying from seat to bed tickets.
*Bus stations in Phu Yen
– Thanh Ban bus: Phu Lam wharf, Tuy Hoa city, Phu Yen
– Cuc Tu bus: 65 Le Loi, Tuy Hoa City, Phu Yen
– Binh Phuong bus: 74 Nguyen Tat Thanh, Tuy Hoa City, Phu Yen
IV. Transportation to get around in Phu Yen
1. Motorbike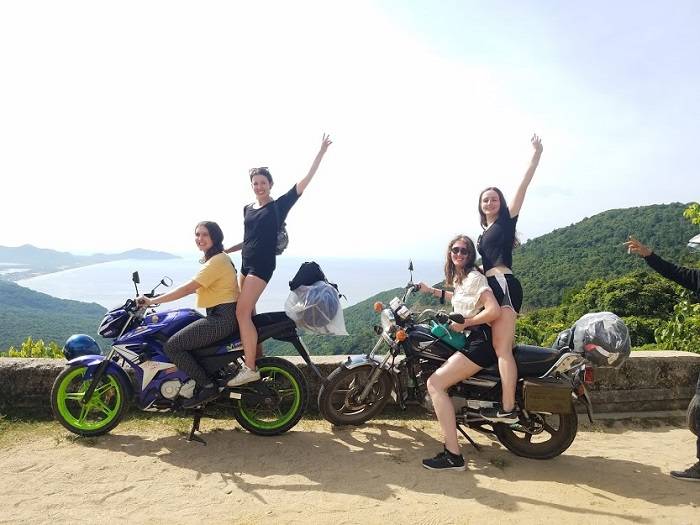 Motorbikes are the most convenient way to travel around Phu Yen; that's why the motorbike rental service is quite developing here. The rental fee ranges from 80,000 – 120,000 VND, and you also need to leave your ID card or personal papers there.
2. Taxi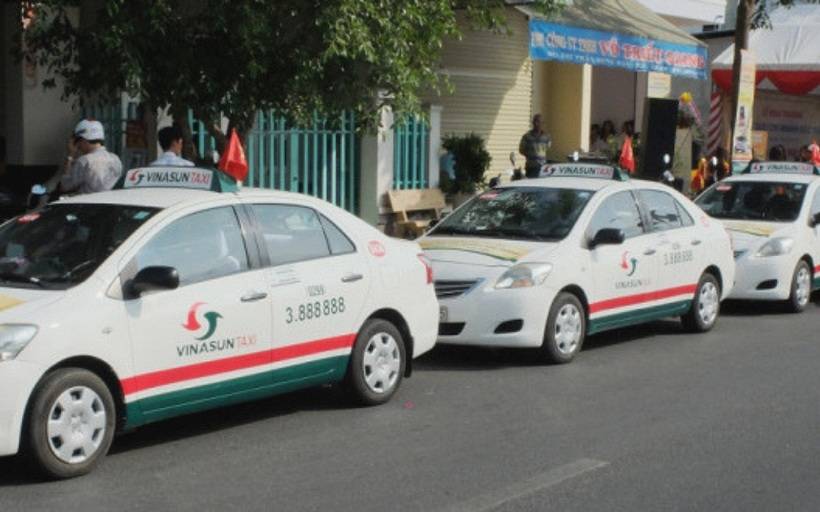 If you are traveling with your family or company, cars are more suitable. Some popular taxi companies in Phu Yen:
– Mai Linh Phu Yen: 057.3.89.89.89
– Thuan Thao Phu Yen: 057.3,810,810
– Sun Phu Yen: 057.3.79.79.79 4
V. Where to stay in Phu Yen
Despite the great tourism potential, the high-end hotels and resorts in Phu Yen are not so abundant. Instead of that, the popular accommodation is small hotels and motels at affordable prices, only from 150,000 – 400,000 VND. This can be an advantage to help the landscapes in Phu Yen maintain their wild beauty, not being affected by resort construction projects.
In addition, meeting the needs of a large number of young tourists who like to combine tourism and explore local culture, cheap homestay services have been formed from the houses of local households. Homestay prices range from 80,000 to 150,000 VND.
* Here are a few suggestions for you:
– Nau House (homestay)
Address: 275 Le Duan, Ward 6, Tuy Hoa, Phu Yen
Phone: 083 333 5505
– GOC PHU YEN Backpacker (motel)
Address: 205 Truong Chinh, Ward 7, Tuy Hoa, Phu Yen
Phone: 0704 891 864
– Sala Tuy Hoa Beach (hotel)
Address: 51 Independence, Ward 7, Tuy Hoa, Phu Yen
Phone: 0257 3686 666
VI. Top tourist attractions in Phu Yen
1. Beautiful Phu Yen beaches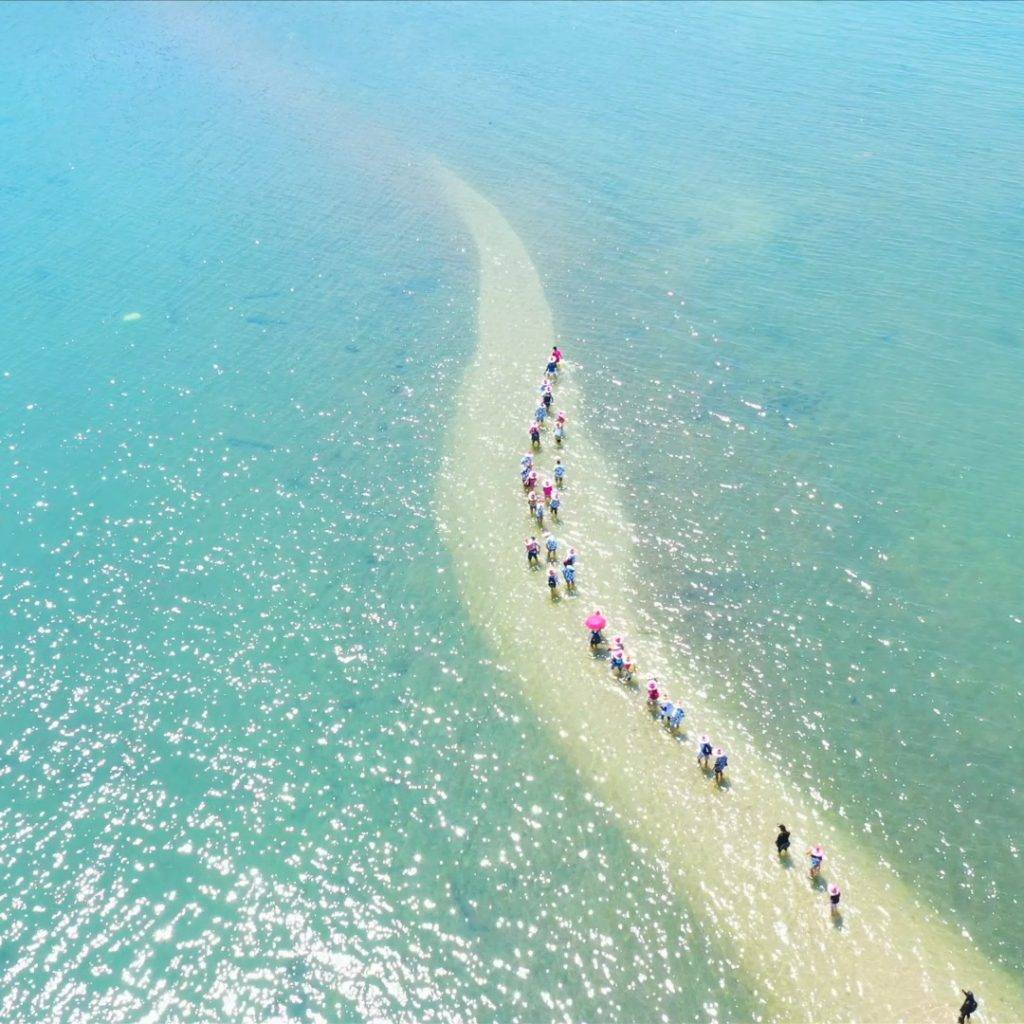 – Xep Beach: 14km from the North of Tuy Hoa – Phu Yen, with only 500m long, but Xep Beach is an ideal place for swimming and watching the sunset. The beach is surrounded by two grassland hills on both sides, along with magical black rocks and cacti fields.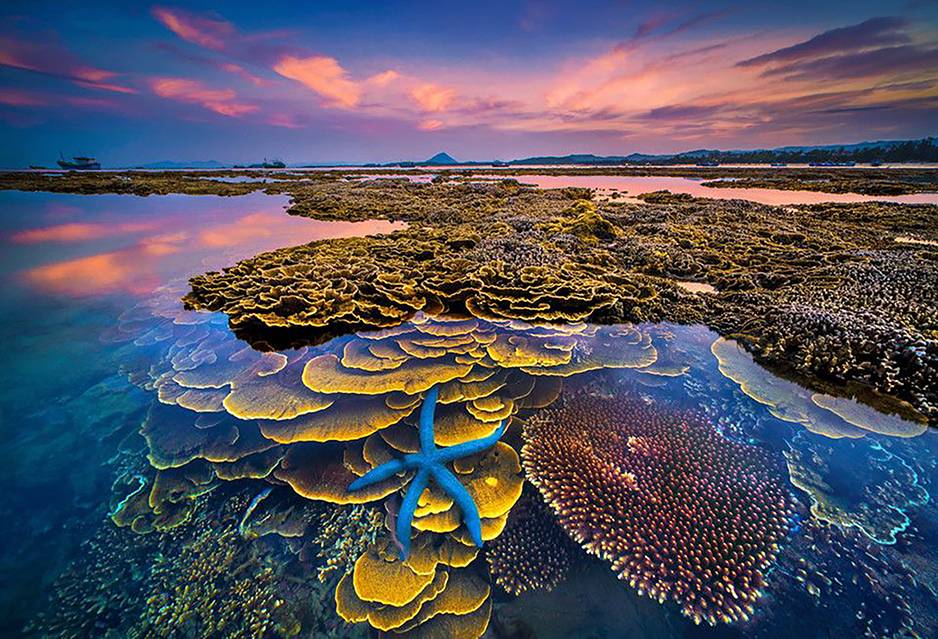 – Mon Beach: Mon Beach, 35 km from the Southeast of Tuy Hoa – Phu Yen, is a flat 400-meter beach with calm waves, low wind, suitable for overnight camping and watching sunrise.
Next to the beach is Dai Lanh Cape, one of eight lighthouses over 100 years old in Vietnam, where visitors can catch the first sunrise on land in Vietnam.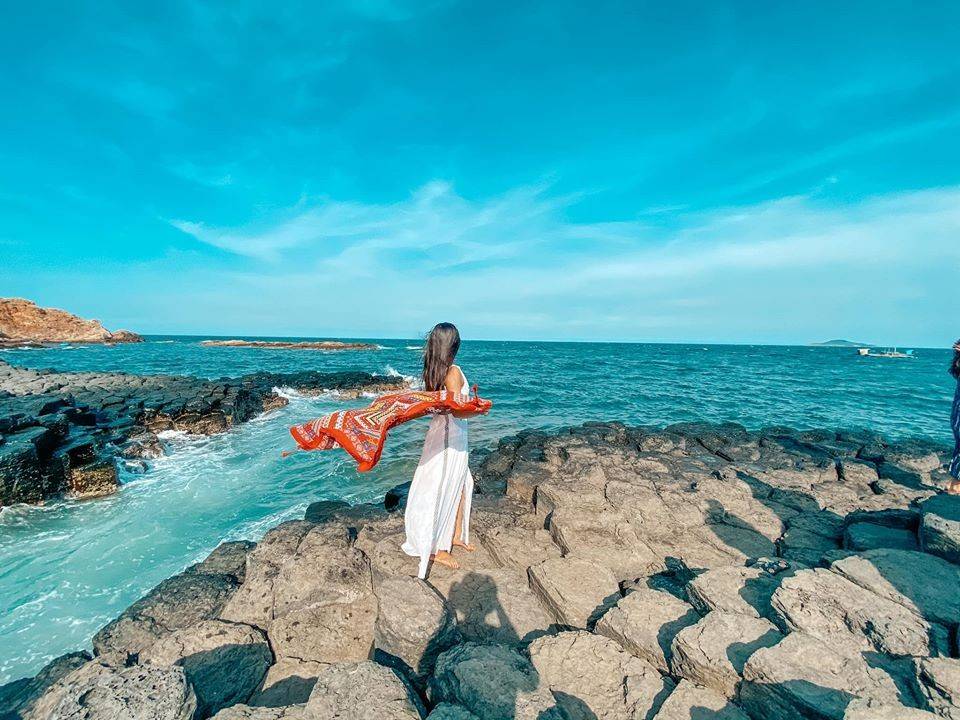 – Vung Ro Bay: Vung Ro Bay is 1,640ha wide, covered by high mountains of Deo Ca, Da Bia, and Hon Ba in three directions. This is the mooring spot for hundreds of boats and is also the largest aquaculture place in the province. Previously, during the war, Vung Ro Bay was a secret destination for the Vietnamese army to receive weapons.
Among the bay are also different small beaches, such as Bai Lach, Bai Mu U, Bai Nga, Bai Chua, Bai Chan Trau, etc.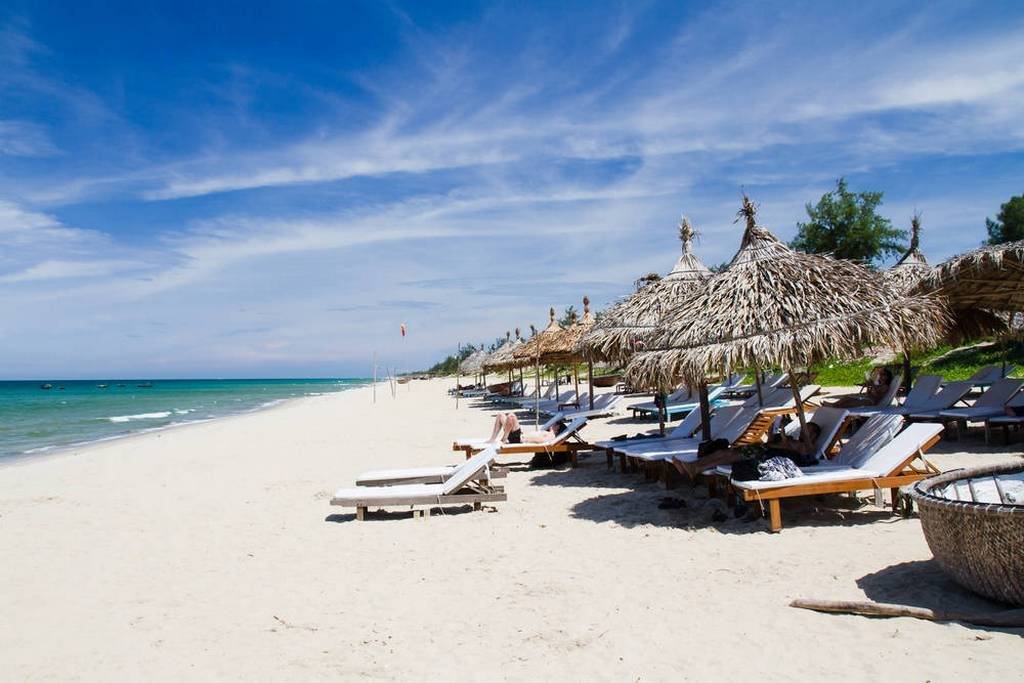 – Tuy Hoa Beach: As the location is in the heart of the city, Tuy Hoa Beach is the gathering place for most locals. They organize fun beach activities and enjoy swimming every day. However, this area is considered a dangerous beach which is not really suitable for families with kids. If you are a distant tourist, you should just rest on the sand.
Read more: QUY NHON – THE MOST BEAUTIFUL PLACE TO WATCH THE SUNRISE OF VIET NAM
2. Amazing Phu Yen islands
– Hon Nua
Hon Nua is a small island located in Vung Ro Bay and is the natural boundary between Phu Yen and Khanh Hoa. Nature bestows Hon Nua with lush green vegetation, high cliffs, and beautiful beaches with fine white sand. Because the sea is shallow, on sunny days, you can see the ocean floor and watch the coral reefs near the shore.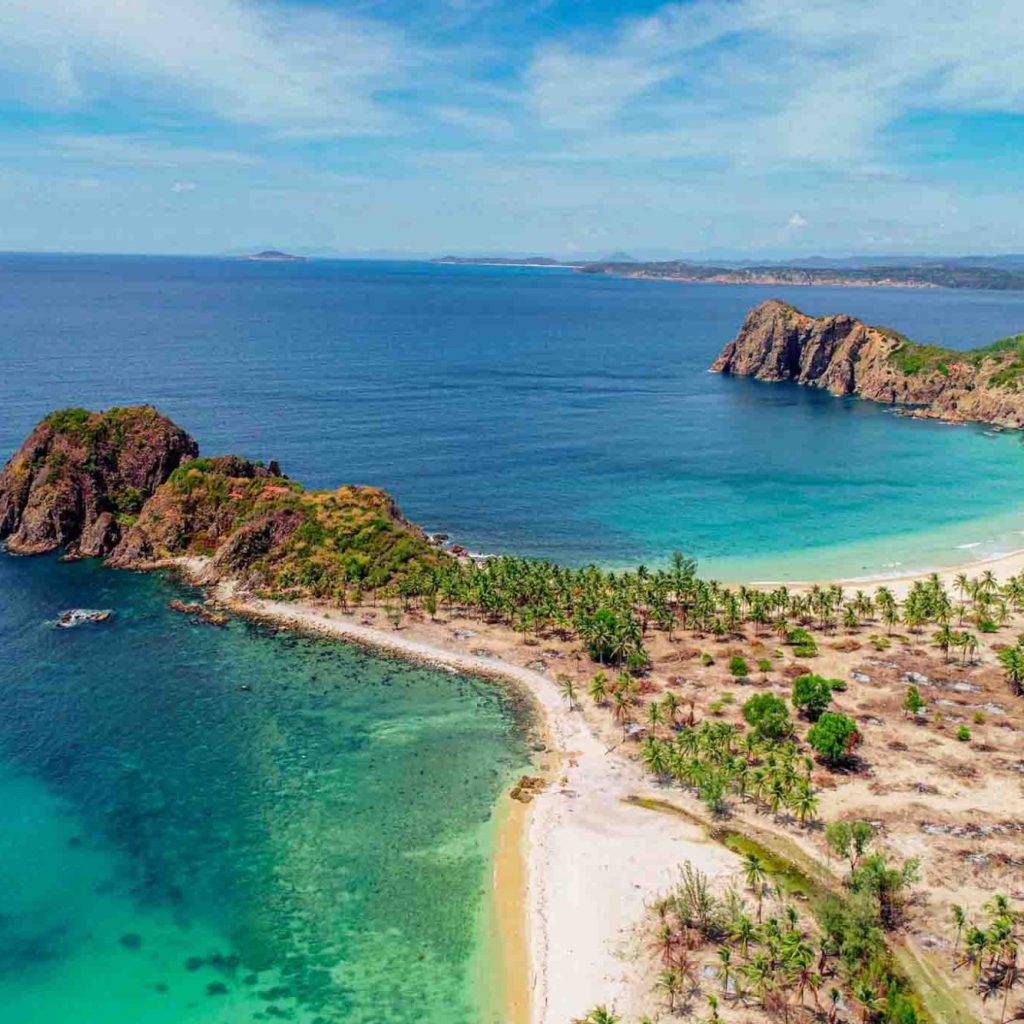 On the island, there are also giant footprints, the lighthouse, and magnificent swiftlet caves.
– Nhat Tu Son
Belonging to the beautiful Xuan Dai Bay, Nhat Tu Son Island has a diverse nature, in which, the 300-meter road connecting the mainland to the sea is the highlight of this island. You can base on the tidal conditions to estimate when the path appears.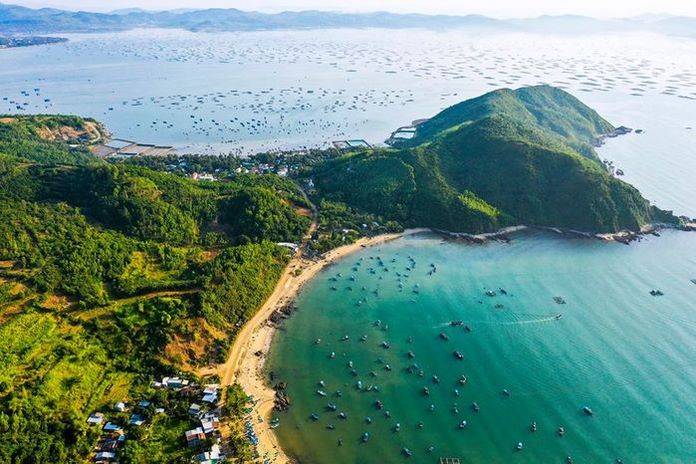 Besides, the road will lead visitors to pristine caves, such as Buddha Cave, Bat Cave, and the charming Oc Trang beach. In the spring months, the mica rocks coat a layer of green moss.
3. Other attractions
– O Loan Lagoon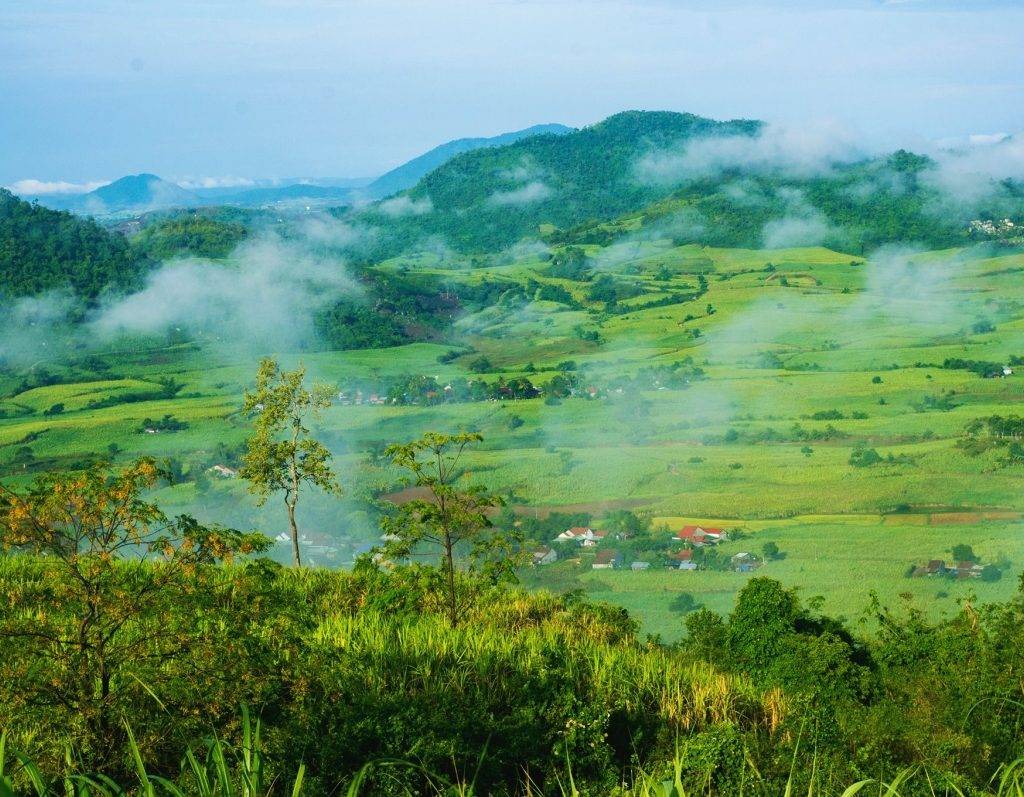 O Loan Lagoon is 1200 ha wide, covered by low hills and a green sugarcane field.
This famous Phu Yen lagoon is close to the foot of Quan Cau pass. From the pass, the lagoon looks like a phoenix spreading its wings, covering the whole area.
You can also find good restaurants selling super fresh seafood, especially snails, at extremely affordable prices.
– Da Dia Reef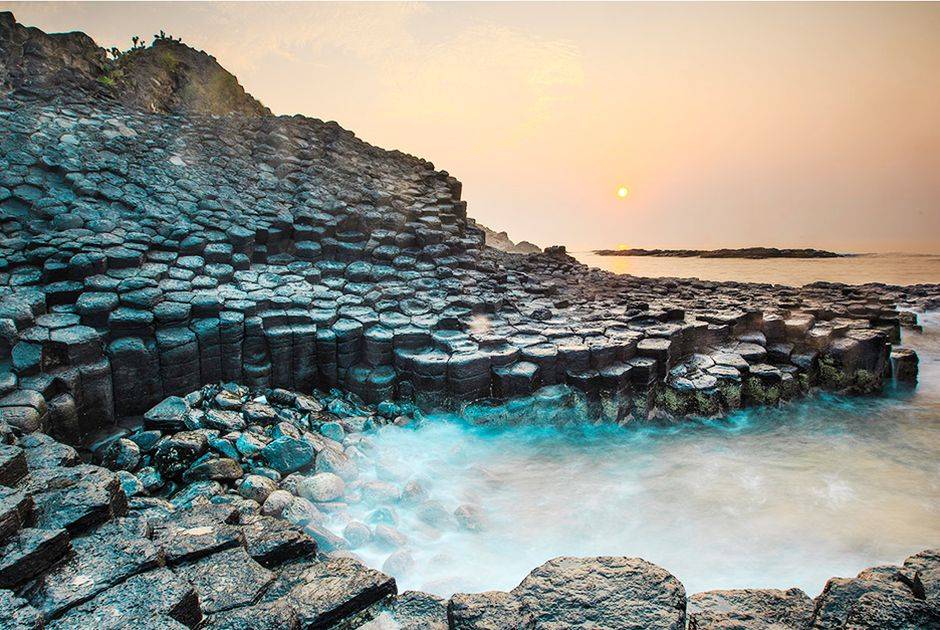 Da Dia Reef, Tuy An is an interesting geological natural landmark in Vietnam. There is a set of prismatic black stone pillars placed next to each other; one pile up on another spreading to the water, sometimes like a pile of dishes – that's why the place is called Da Dia (stone dishes), or sometimes like a giant and extremely magnificent natural honeycomb.
– Nhan Tower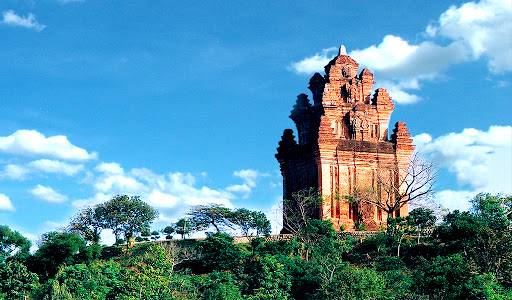 Nhan Tower is a typical symbol of Tuy Hoa city, built in the time when the Cham kingdom still occupied the area. Therefore, the tower bears a bold Cham architecture. Specifically, the construction is entirely made of solid brick which is 1.3 times lighter weight than the ordinary type yet its impact resistance is much better.
At the top of the tower is a stone Linga statue – the spiritual symbol of prosperity and development in Cham-pa belief.
Read more: THE PARADISE PHU QUOC ISLAND – THE VERY FIRST VIETNAM'S OFFSHORE CITY
VII. What to eat in Phu Yen
1. Ca Mai Salad (White sardine)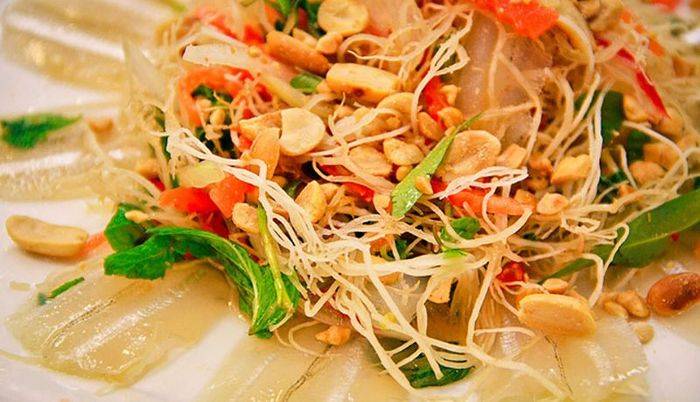 Ca Mai salad is simple and easy to eat. The fish will be removed from all the bones, then mixed with onions, garlic, chili, sugar, and served with fish sauce. The price ranges from 80,000 to 120,000 VND /plate.
2. Ca Nuc Hap(Steamed round scad)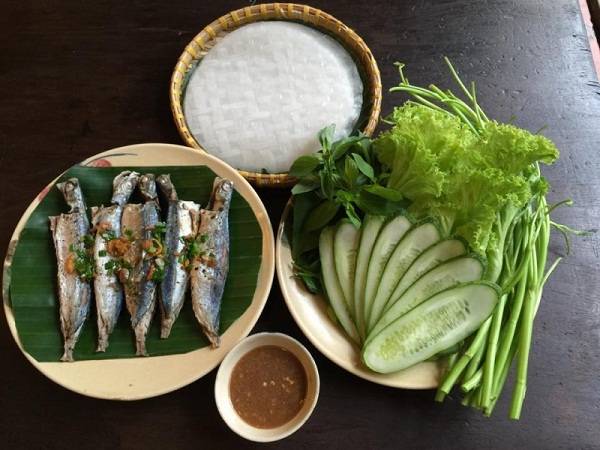 This is a popular rustic dish of Phu Yen residents as well as Central people. The chosen fish has to be fresh and only the same size as two adult fingers. It is usually served with rice paper and well-marinated spicy & sour fish sauce. One serving is about 70,000 VND.
3. Ca O (Tuna)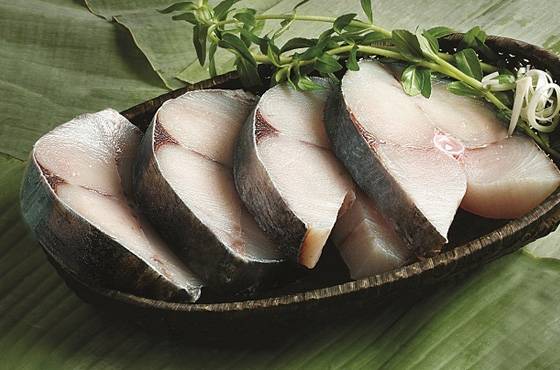 Ca O is the most typical fish in Central Vietnam that appears in April – June of the lunar calendar. The tuna meat is naturally sweet and firm. Grilled Ca O is the most favorable to locals and tourists. The price of this fish is about 90,000 VND/kg.
4. O Loan Blood Cockles
O Loan lagoon is well-known for large blood cockles which are also more delicious than in other regions. The O Loan inhabitants use various ways to cook blood cockles. The price for a plate of blood cockles is 20,000 – 30,000 VND.
5. Banh Uot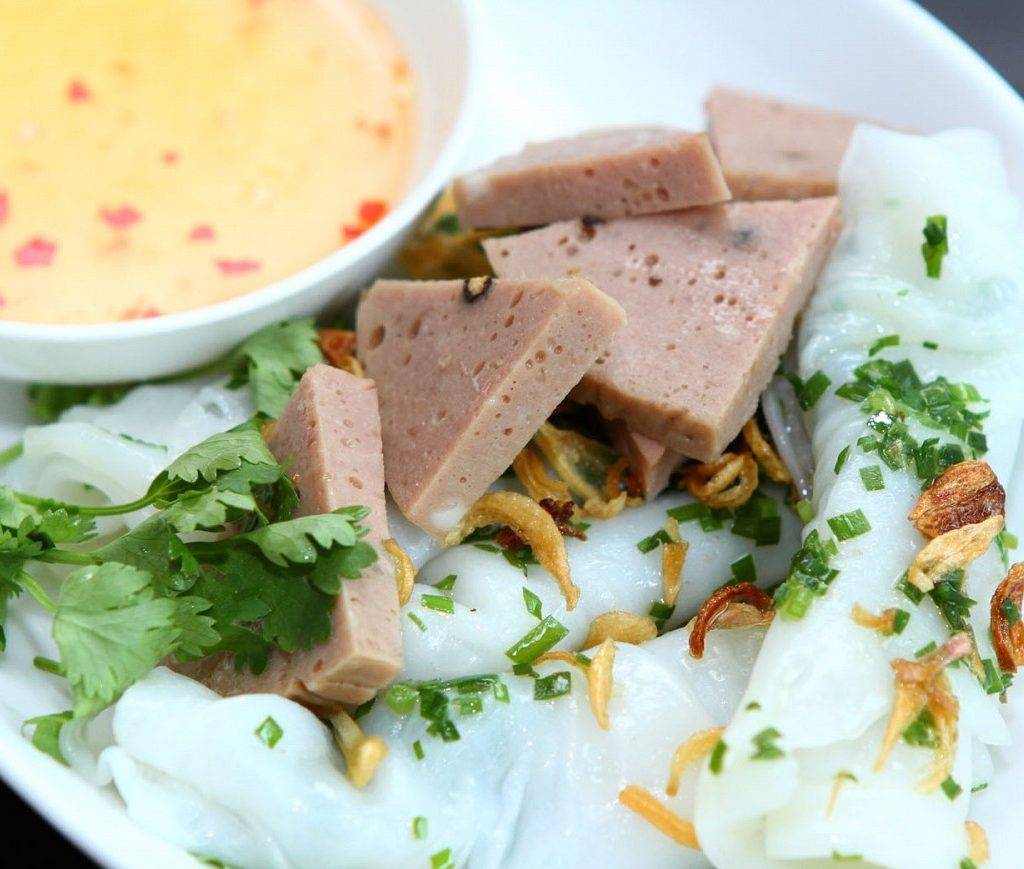 Banh Uot is an indispensable breakfast for Phu Yen residents here. This dish is eaten with beef sausage, pork intestine, and fish sauce. The price for each serving ranges from 20,000-25,000 VND
6. Banh Canh He (Chives noodles soup)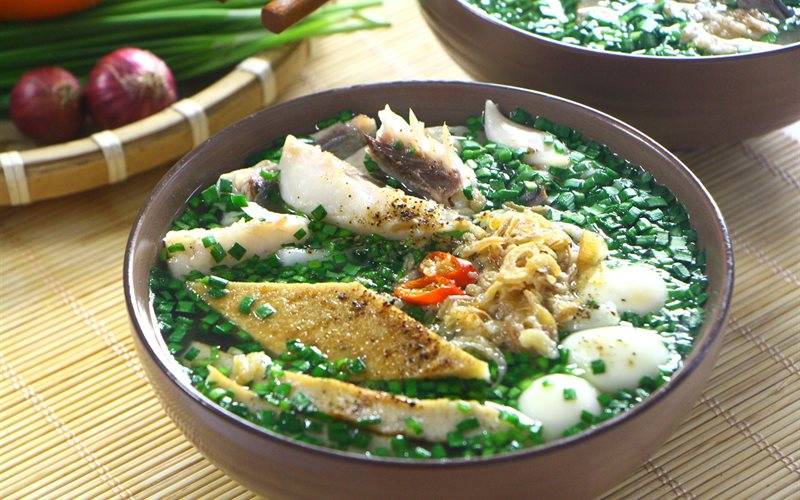 Banh Canh He Phu Yen is quite similar to fishball noodles soup in other Southern regions, but its soup is full of green and spicy chives, not coriander like in other places. The prices are extremely affordable, only 10,000 VND/bowl.
VIII. What to buy as a gift in Phu Yen?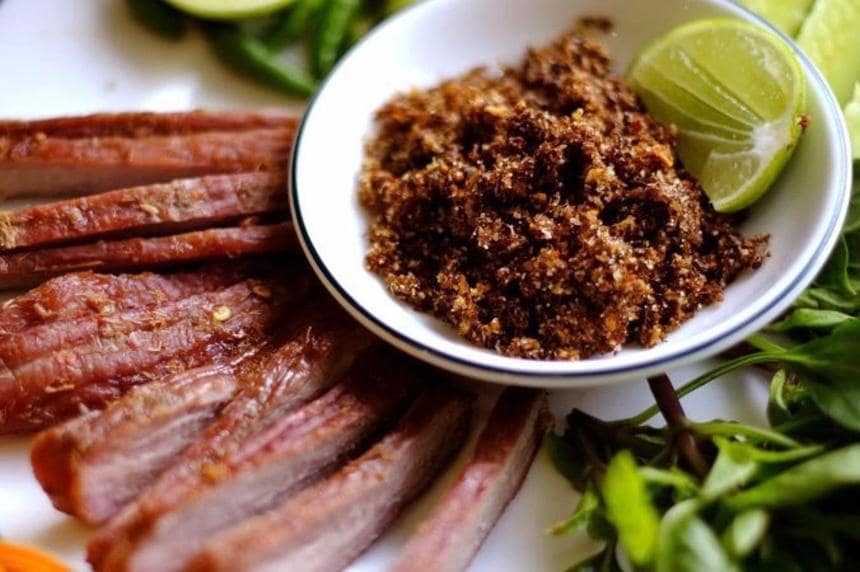 – Sun-dried beef: This is a popular specialty that many tourists choose to buy as gifts. People here often choose the thigh and tenderloin of healthy cows to make this dish. The price of sun-dried beef is quite high, ranging from 500,000 to 600,000 VND / kg. (about 2 – 3 US dollars/ 2500-3000 Japanese Yen)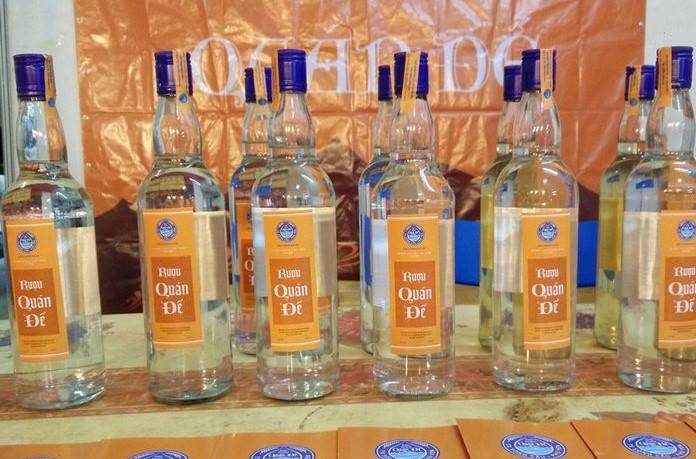 – Quan De Wine: This is a gift that men extremely love when coming to Phu Yen. Quan De Wine has high alcohol content, about 40-50 percent. The prices for alcohol range from 50,000-300,000 VND, depending on the type. (around 2 – 13 US dollars/ 250-1500 Japanese Yen)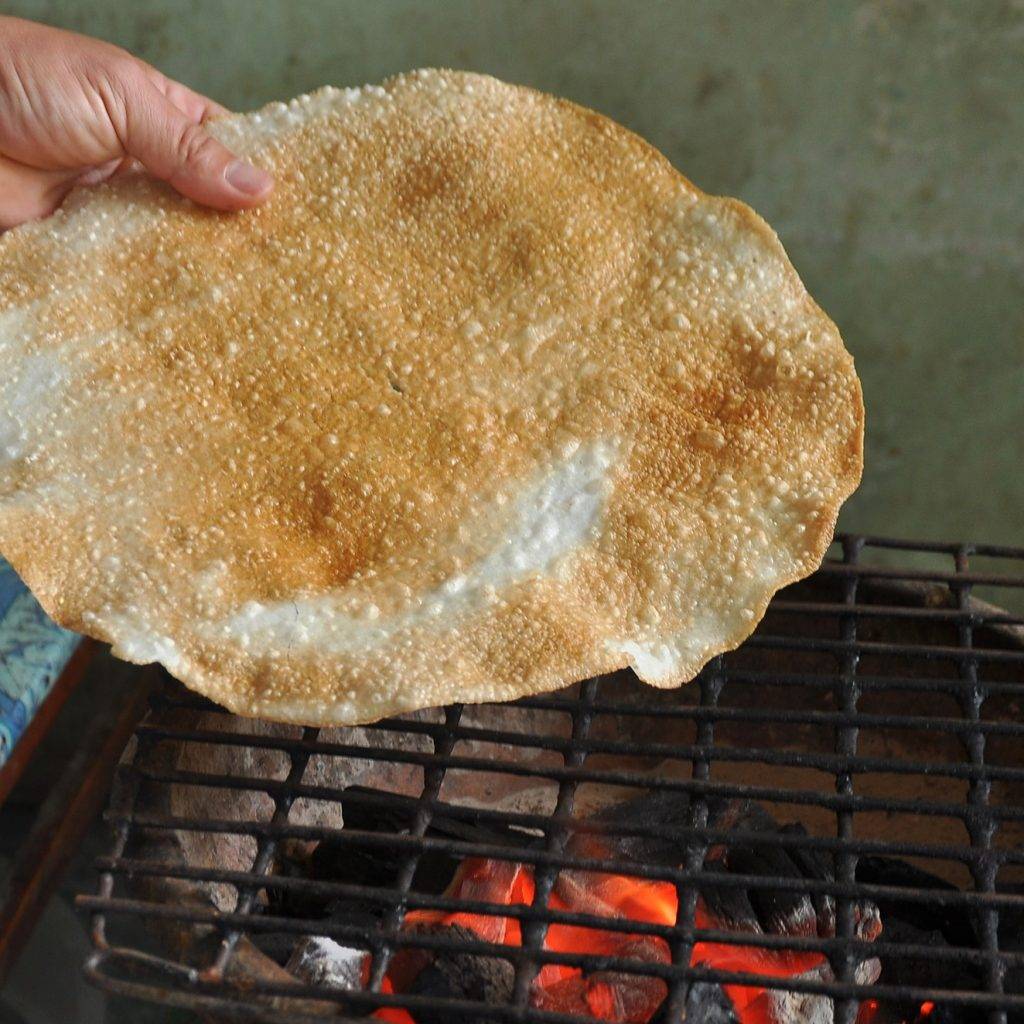 – Hoa Da rice paper: This is a very familiar dish of local people. The crust is neither thin nor thick, which can be used to make spring rolls or rolls. Besides, there is also an outstanding fried crunchy rice paper, suitable for eating while sipping wine. The price is only 70,000 VND / kg (about 3 US dollars/ 350 Japanese Yen)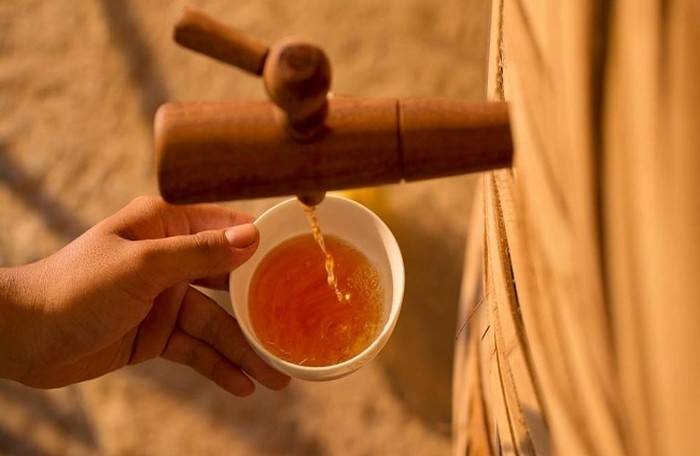 – Ganh Do Fish Sauce: The Ganh Do Fish Sauce is an ideal gift of Phu Yen for your family because of its special flavor, which is different from other types of fish sauce. The freshest fish is caught from Tuy An waters and then washed and processed into fish sauce. Ganh Do sauce is quite affordable, from 30,000 – 50,000 VND / liter (about 1.5 – 2 US dollars/ 150-250 Japanese Yen)
Hopefully, with the above sharing, you will have more experience in Phu Yen tourism. Let's discover the beautiful landscapes and famous dishes in Phu Yen right away!
Read more: 10 most famous beaches in Da Nang