THE PARADISE PHU QUOC ISLAND – THE VERY FIRST VIETNAM'S OFFSHORE CITY
Vietnam's waters play an important part in the diversity of the local tourism potential, due to not only undeveloped majestic landscapes, but also long-standing precious historical values. Phu Quoc Island – the country's first island city is no exception.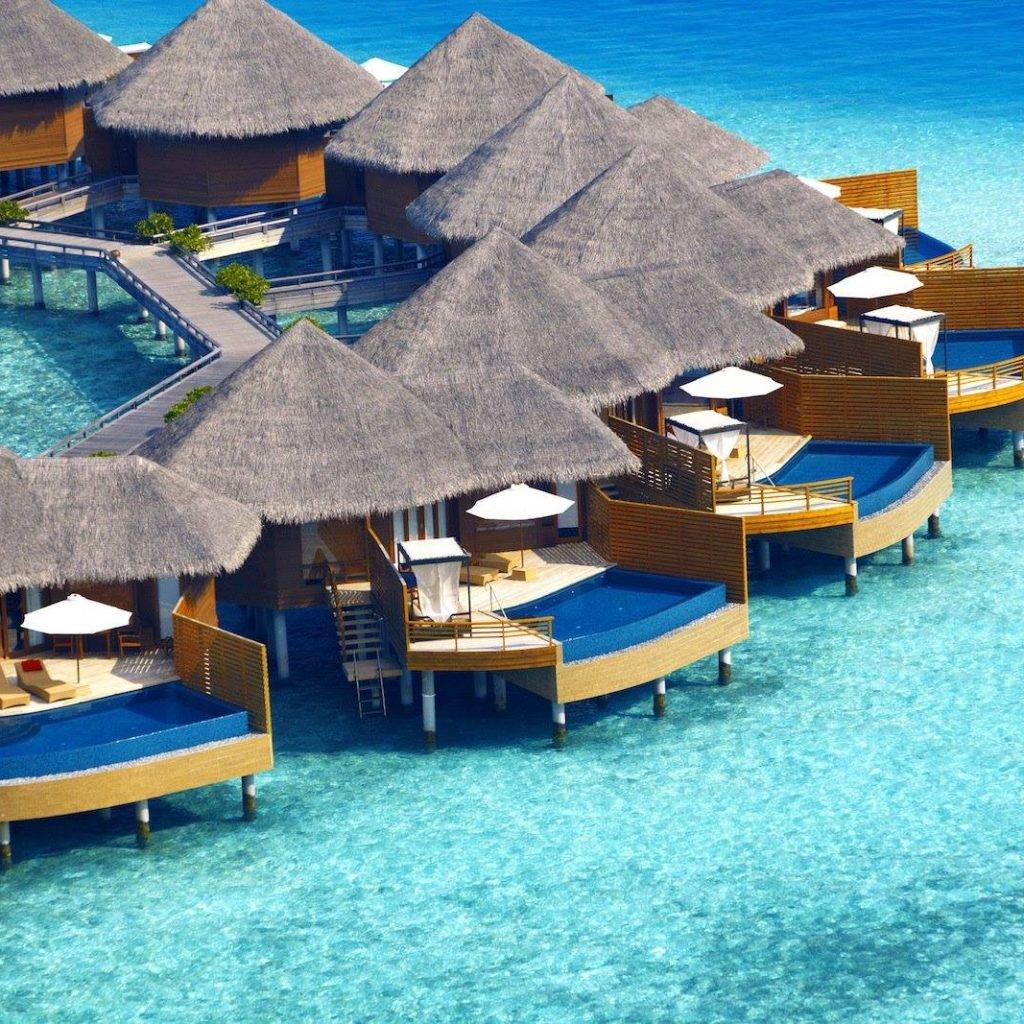 This cherished gem in the Southwest coast becomes more and more ideal for vacations to couples, backpackers, or even families with kids, thanks to a variety of eye-catching sapphire blue beaches winding along crescent white sands, evergreen perennial forests, hospitable fishermen, the historical relic – Phu Quoc Prison and the green stretching pepper farms.
I. About Phu Quoc
Situated in the Gulf of Thailand, Phu Quoc Island – Kien Giang, or Jade Island, including Phu Quoc and 22 islands, features key geographical security of the country when bordering the coast of Kampot Province and the Poulo Wai island group of Cambodia.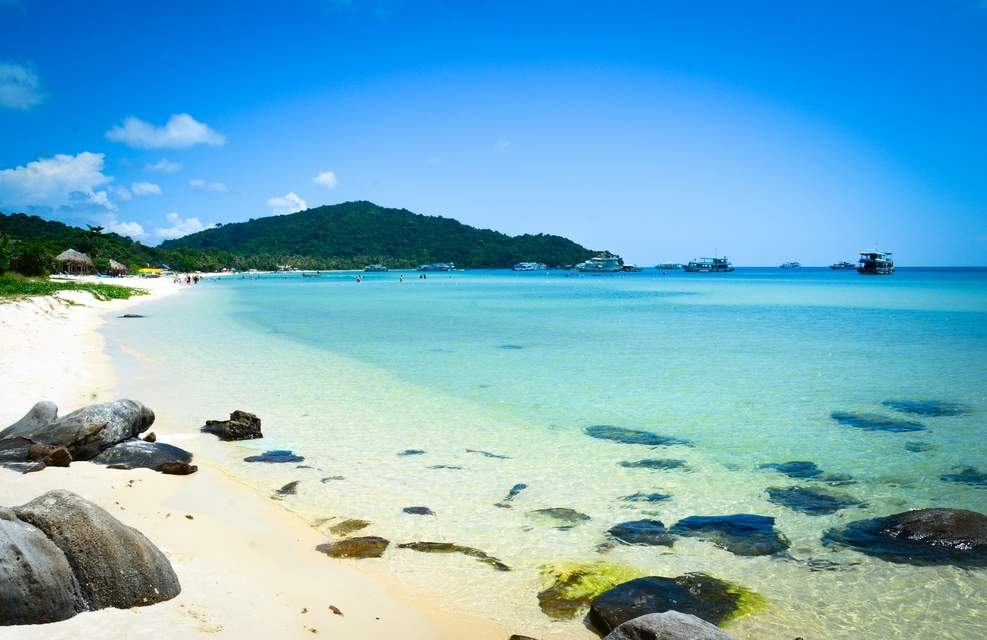 The island's terrain varies from south to north with mountains, hills, and beaches, making it an advantage for different tourist activities. Visitors can simply sunbathe on natural glorious beaches or take a boat trip to tiny uninhabited islands such as Duong To, An Thoi, Ham Ninh, and Rach Vem in An Thoi archipelago and join fishing, snorkeling, and yachting.
Besides the alluring scenery, the island is also famous for its cultural-historical relics, especially Phu Quoc Prison, and authentic residential lifestyles through fishing villages, pepper farms, fish-sauce factories, and traditional handicrafts.
In 2006, Phu Quoc Island was recognized as a World Biosphere Reserve by UNESCO.
Read more: TRIP TO SOUTH PHU QUOC
II. The best time to visit Phu Quoc Island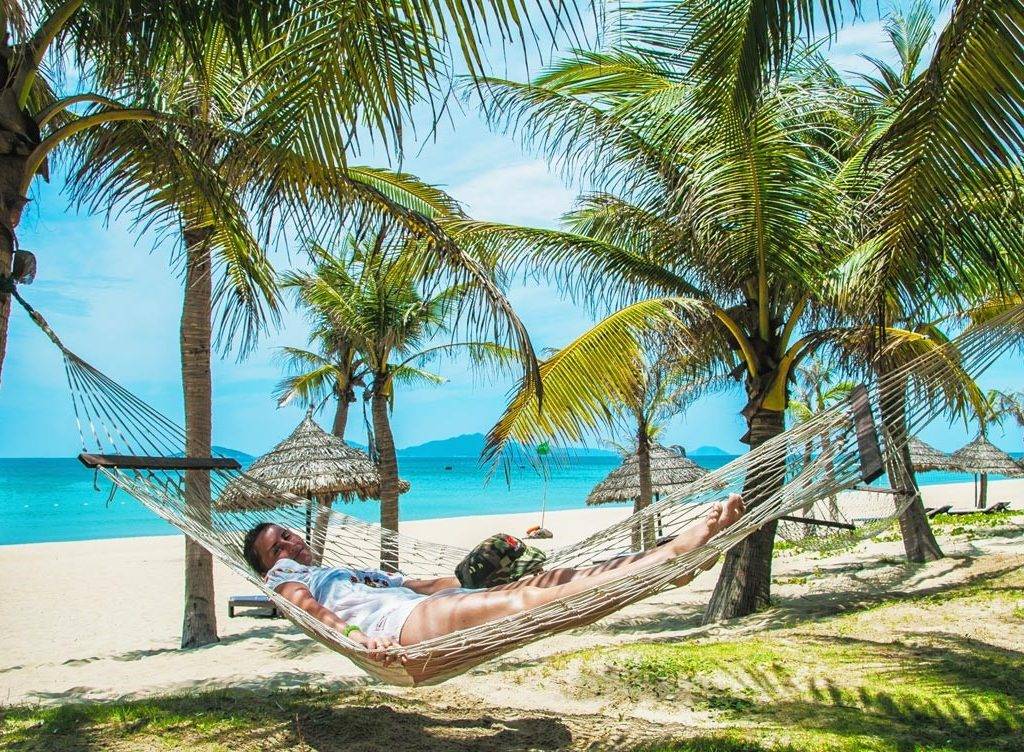 Phu Quoc has a tropical climate divided into two distinct seasons, dry season – from November to next April and rainy season – from May to October. The weather is relatively cool and pleasant with an average temperature of about 28 degrees.
The dry season is considered convenient for tourism activities.
III. Vehicles to travel to Phu Quoc Island
There are two common ways to go to Phu Quoc, by speedy boat from Rach Gia (120km) or Ha Tien (45km) and by airplane from Ho Chi Minh City, Hanoi, or Can Tho to Phu Quoc International Airport.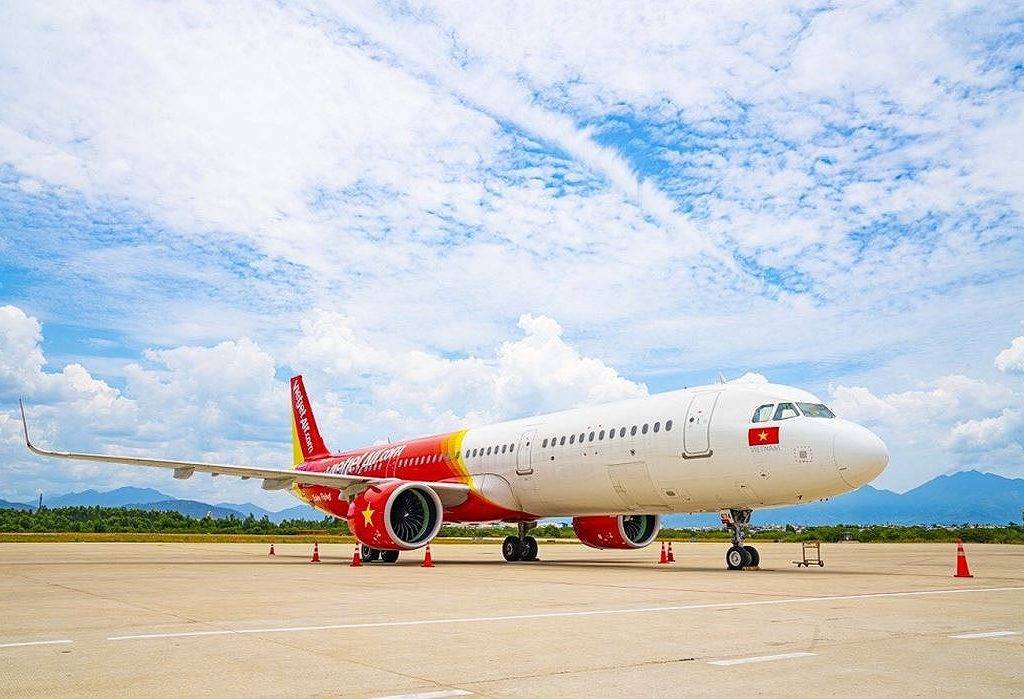 The flight Hanoi – Phu Quoc lasts about 2 hours, while the one Ho Chi Minh City – Phu Quoc is only about 50 minutes. The plane ticket ranges from 1.200.000 VND, depending on the airline. Though the travel time by boat will be longer, it's an economic way, with the price of only around 250,000 – 500,000 VND/adult and 150,000 – 300,000 VND/children.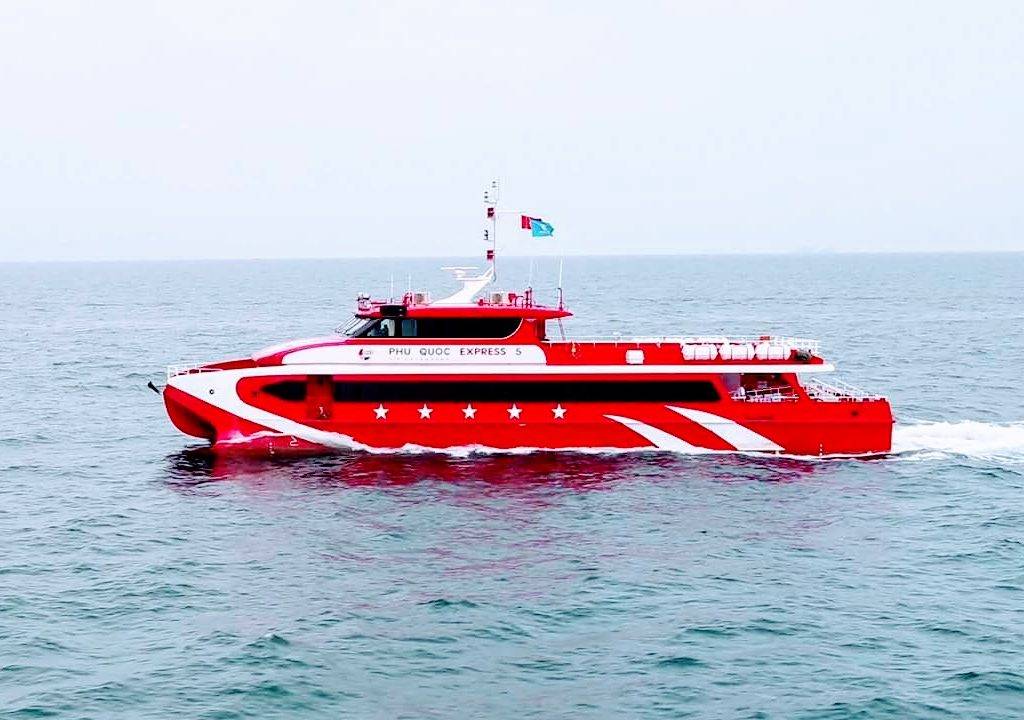 Once at Phu Quoc Island, tourists can take a taxi or motorbike to get around. Most motorbike rental services are located at Tran Hung Dao Street, Duong Dong Town, or at your hotel as well. The price is about 100.000 VND/day, depending on the type.
Read more: HOW TO SAVE MONEY FOR PHU QUOC TRAVEL THAT YOU SHOULD KNOW
IV. Where to stay in Phu Quoc Island
The accommodation in Phu Quoc is concentrated near the beach, which is convenient for tourists to swim and visit tourist attractions. The most densely populated and busiest area, as well as the most rated to find a place to stay, is Tran Hung Dao Street in Duong Dong Town, running along the west coast.
Luxury resorts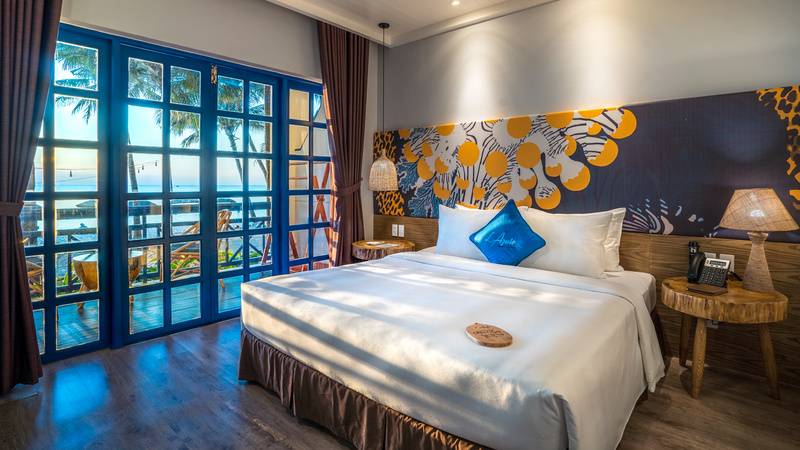 All luxury resorts in Phu Quoc are located close to the beach, have a beautiful private beach, a large swimming pool, a large campus with many green trees, very good service quality, but the room price is high, especially on Tet holiday. or weekend prices are usually from 2 million VND for 1 room / 1 night.
Suggestion: L'Azure Resort and Spa
Address: 64 Tran Hung Dao, Duong Dong Town
Mid-range hotels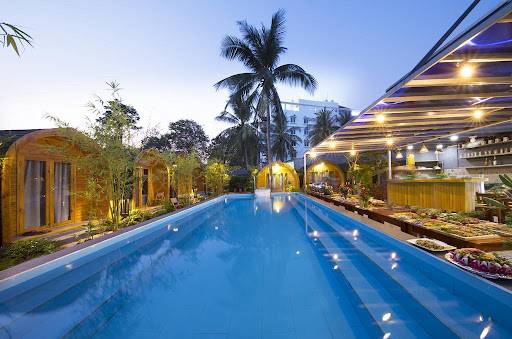 Accommodations like this are often 3 stars or less and do not have many outstanding resort facilities such as campus, or private beach. However, the quality is still relatively good, the staff is friendly, enthusiastic, the rooms are modern and clean. Prices range from 1 million to 2 million for 1 night.
Suggestion: Varia Hotel
Address: 5 30/4 Street, Duong Dong Town
Budget homestays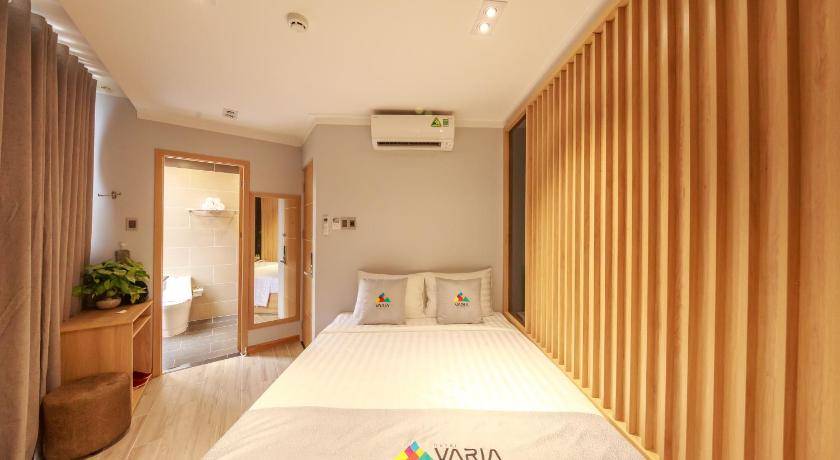 These places usually only meet basic accommodation needs and serve affordable meals, relatively cheap prices usually around 300,000 VND / night. You can choose accommodation in this group if you want to save money.
Suggestion: The Vibe House
Address: Alley 111, Tran Hung Dao Street, Quarter 7, Dong Duong Town
V. Must-visit attractions in Phu Quoc Island
1. Beaches
Curving along the coast, Phu Quoc Island has no shortage of amazing pristine beaches. One of the most beautiful beaches in Bai Sao, which owns a fine white sandbank of more than 7 km long. Bai Sao is a favorite destination of most domestic tourists in the high season. Meanwhile, Bai Dai Beach – one of the 10 most pristine and beautiful beaches in the world by BBC, has the longest coastline (1500m) in Phu Quoc.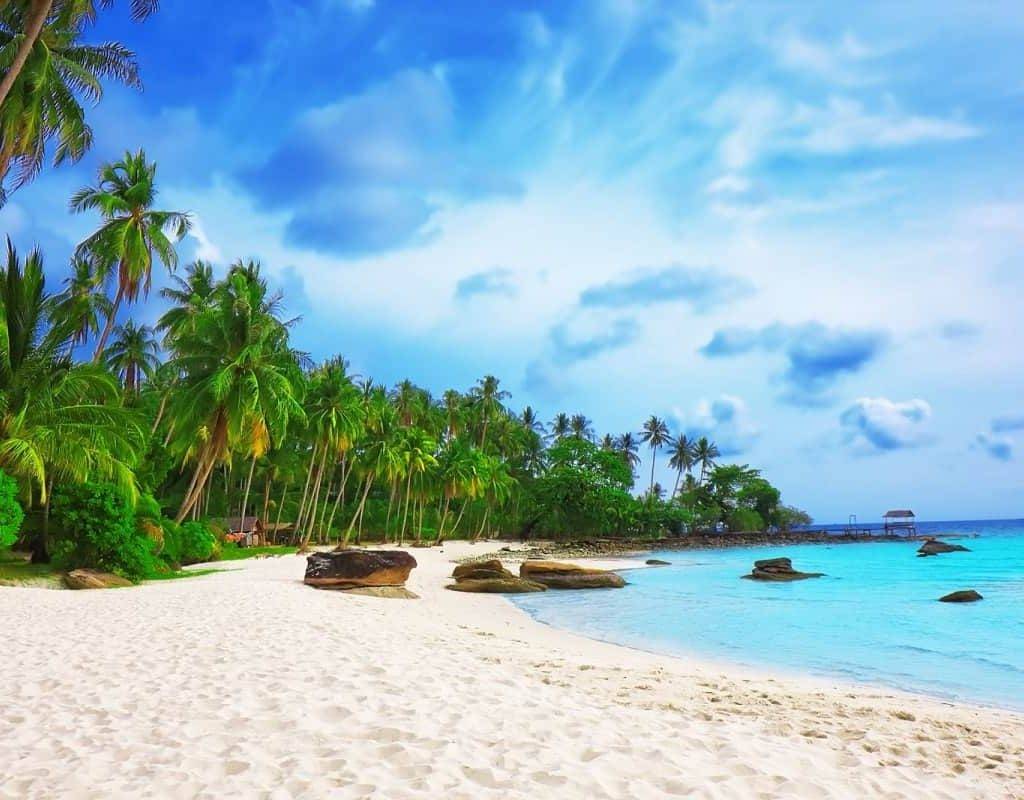 Bai Truong, a 7-minute drive from the airport, is the most perfect choice to watch the sunset due to the calm sea and ripples. This area is also known for a recently-famous attraction, Sunset Sanato Beach Club, which is associated with impressive works of art, and the largest marine music festival in Phu Quoc held on every New Year's Eve – Epizode.
Although Bai Khem Beach is wild and beautiful white sand, the minus point of it is garbage and tree leaves making the sand look quite dirty. In return, the seafood is great. The restaurants here specialize in grilled fish and herring salad at quite cheap costs. Also, you should not miss exciting water activities such as fishing, snorkeling, night squid fishing, and kayaking at Bai Khem Beach. The price of these activities fluctuates from 400,000 – 500,000 VND/ person.
2. Islets
Once done swimming on the beach, let's move on to discover An Thoi archipelago with 15 small islets along the southwest direction. The sea in these sites is exceedingly clear and deep, few are nearly 30m deep. Vacationers find it suitable for nature exploration, sightseeing, fishing, and scuba diving. Some large islets in the An Thoi archipelago, namely Hon Dan, Hon Dua, Hon Roi, Hon Thom, Vang, Mong Tay, Gam Ghi, May Rut, Chan Qui.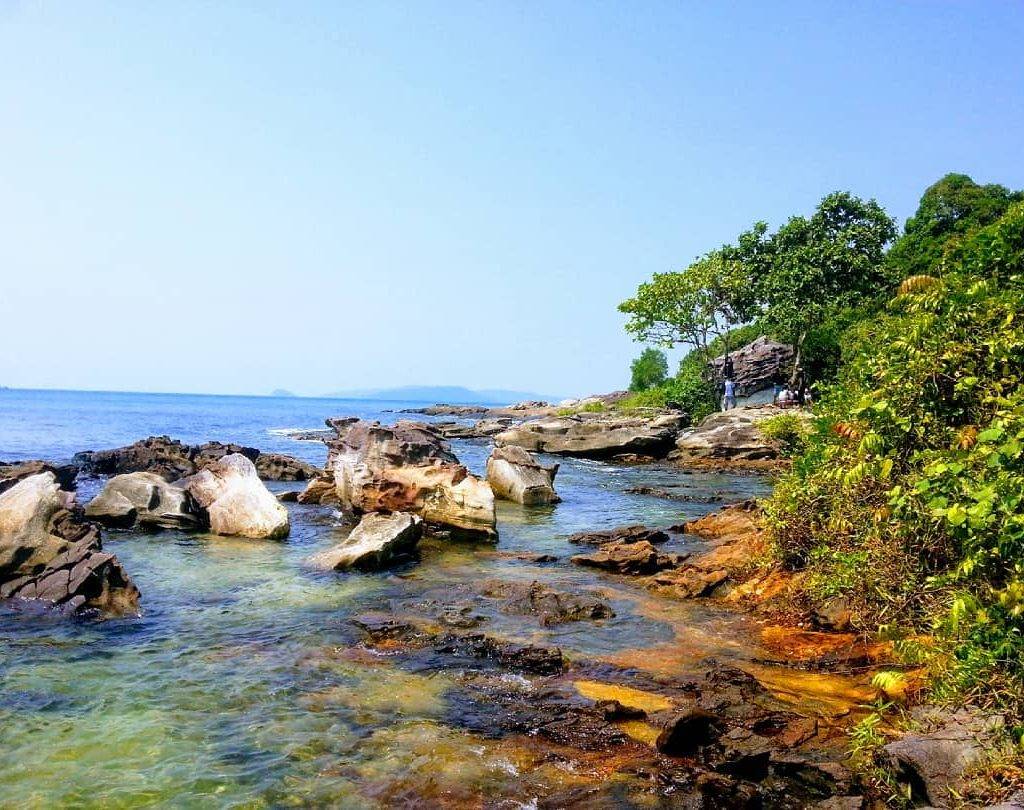 Hon Mong Tay is almost an absolute unspoiled island, with no residents and no interference from convenient services from the mainland. You can carry out outdoor activities such as camping, swimming, or visiting immense burned grasslands. On the other hand, Hon Thom in the North welcomes you to join various exciting snorkeling stuff, watching corals, or seeing aquaculture and pearl farmings.
Ganh Dau Cape, where visitors can see the border between Cambodia and Vietnam, is another great place to enjoy fresh seafood. There is a 500-meter nice bow-shaped beach in Ganh Dau.
Read more: EXPLORE HON THOM – PHU QUOC
3. Waterfalls
While hiking to the mountains on Phu Quoc Island, tourists are likely to come across beautiful and fresh waterfalls, including Tranh water and Da Ngon stream.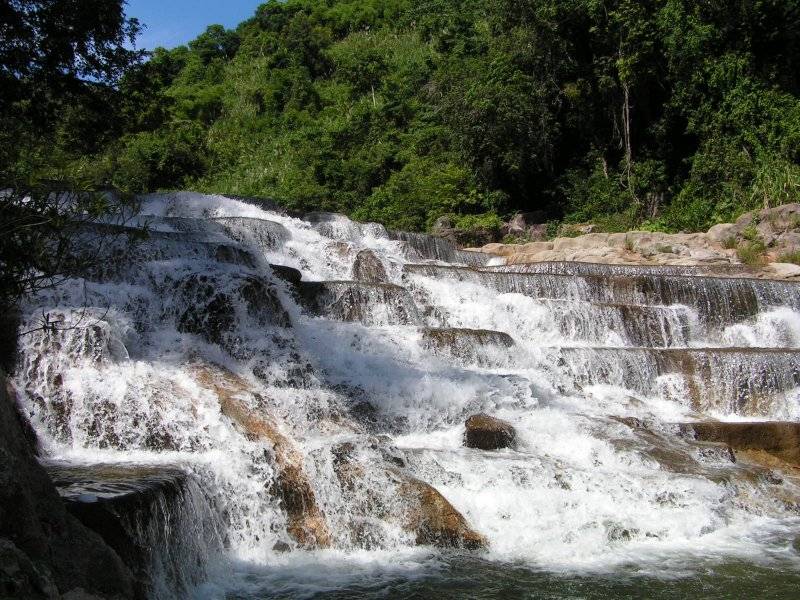 Painting Waterfall consists of numerous streams, which only have water from June to September every year, flowing through forests and ravines. There are beautiful natural landscapes with flora, mountains, seas, and streams, which are interesting places for camping and picnics.
With 7 waterfalls, Da Ngoc Stream is majestic and mysterious to tourists who like to explore and adventure. From November to April next year is the most ideal time to visit Da Ngon Stream because, in the rainy season, the rocks become slippery.
Read more: SUOI TRANH TRAVEL – A NATURAL PICTURE IN PHU QUOC
4. Historical places
Located in An Thoi town, south of Phu Quoc island, Coconut Tree Prison, aka. Phu Quoc Prison is a significant historical relic – a mark of the nation's Vietnam war and also a place to record fierce war crimes through countless ways of brutal torture 50 years ago. Operating from 1967 to 1973, Coconut Tree Prison held more than 32,000 revolutionary soldiers, with more than 4,000 martyrs and tens of thousands of people with permanent injuries.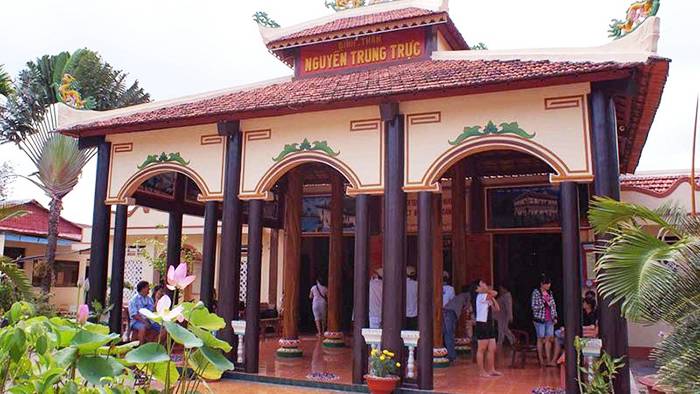 Phu Quoc Prison is divided into 12 main areas with a chain of dark tunnels, "Tiger Cages" – the cages are made of sharp barbed wire, tubular or small rectangular blocks – and countless inhuman torture tools.
Along Tran Hung Dao street, Dong Duong town, we will encounter the Coi Nguon Museum, which keeps more than 3,000 antiques, including 300 precious folders about Phu Quoc in Chinese, English, French and Vietnamese characters. Additionally, there are areas displaying handicrafts, pearls, Phu Quoc dogs, sea eagles; and sea ​​snail fine art zones; traditional stilt houses; osprey sanctuary.
5. Traditional handicraft villages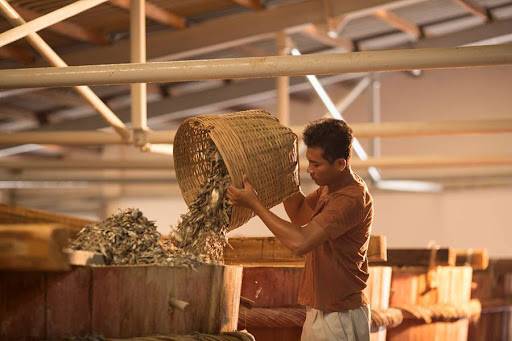 Along with fishing, Phu Quoc residents have long focused on growing pepper gardens and making fish sauce.
The famous Phu Quoc pepper has a stronger spiciness than other cultivated peppers. On the way from Duong Dong to Ganh Dau, you can see beautiful pepper gardens on two sides of the road. You can also buy some boxes of dried pepper at those gardens.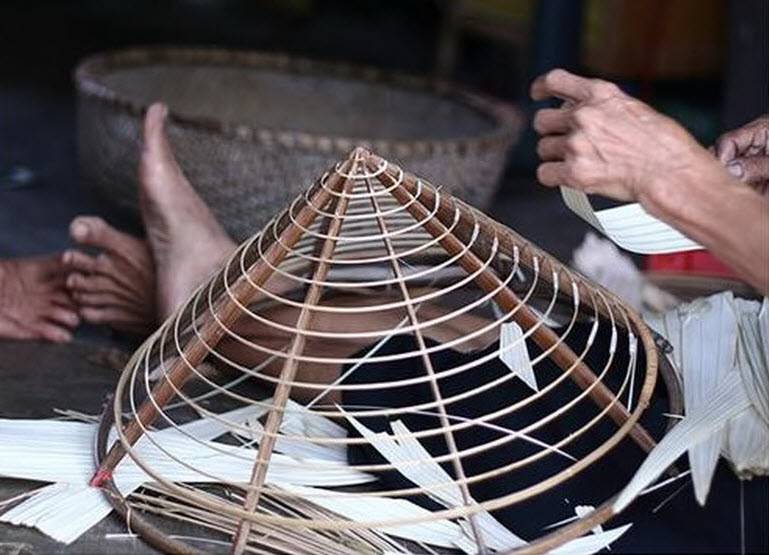 Ham Ninh fishing village is an interesting place to explore the life of fishermen. Life here is almost untouched with makeshift bamboo wall cottages. The main occupation is still pearl diving, catching sea cucumbers, and making crab nets. The specialty here is freshly caught crab, served with salt, pepper, and lemon.
Talking about the fish sauce industry, Phu Quoc has many heirloom fish sauce production facilities that have been passed down from generation to generation for more than 100 years. You can visit traditional fish sauce breweries such as Khai Hoan, Phung Hung, and Thinh Phat.
About 4.5km from the center of Duong Dong road to North Island is the Phu Quoc ridgeback dog breeding area. The reason for the name ridgeback dogs comes from the swirling hairs on the back of them. Here you will be able to visit the wildlife of this rare dog.