BEST BUDGET DA LAT HOTELS UNDER 9$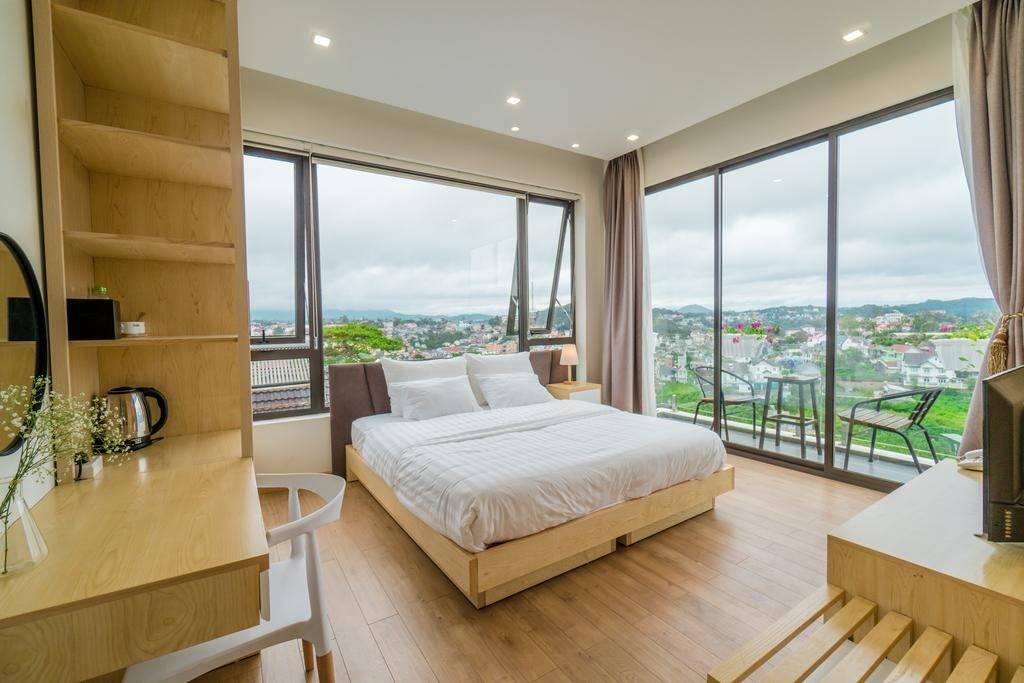 Since the city of flowers, Da Lat, has hit the top most favorable tourist spots in Vietnam, its accommodation has also become more and more varied. From luxury villas by the lakes to affordable yet lovely homestays, you can always find a satisfactory place to stay around the city. Here are our picks of top Da Lat hotels less than 9$ for you to choose!
Nice Bee Hostel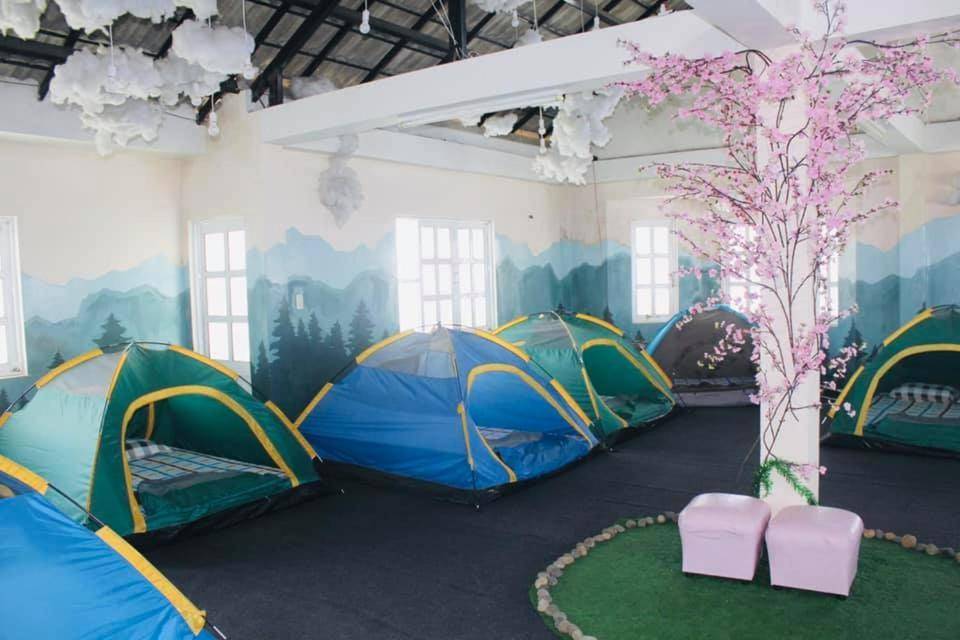 This is one of the best-rated hotels in Da Lat thanks to the cleanliness and helpful staff. There are two main types of rooms, beds in dorms and tents in dorms, in which the tent dorm with the roof decorated with clouds will render an interesting sensation of sleeping out in the wild.
There is a kitchen for those who want to cook, shared bathrooms with hot showers, no air-conditioner but you will not need it because the rooms are well-vented with fresh air streaming through.
Price: 98,000 VND / night (4$)
Address: Vo Thi Sau, Ward 2, Da Lat
Tel: 091 681 81 47
Read more: LA NHA HOMESTAY DA LAT – A MODERN BEAUTY
Mr. Peace Backpacker's House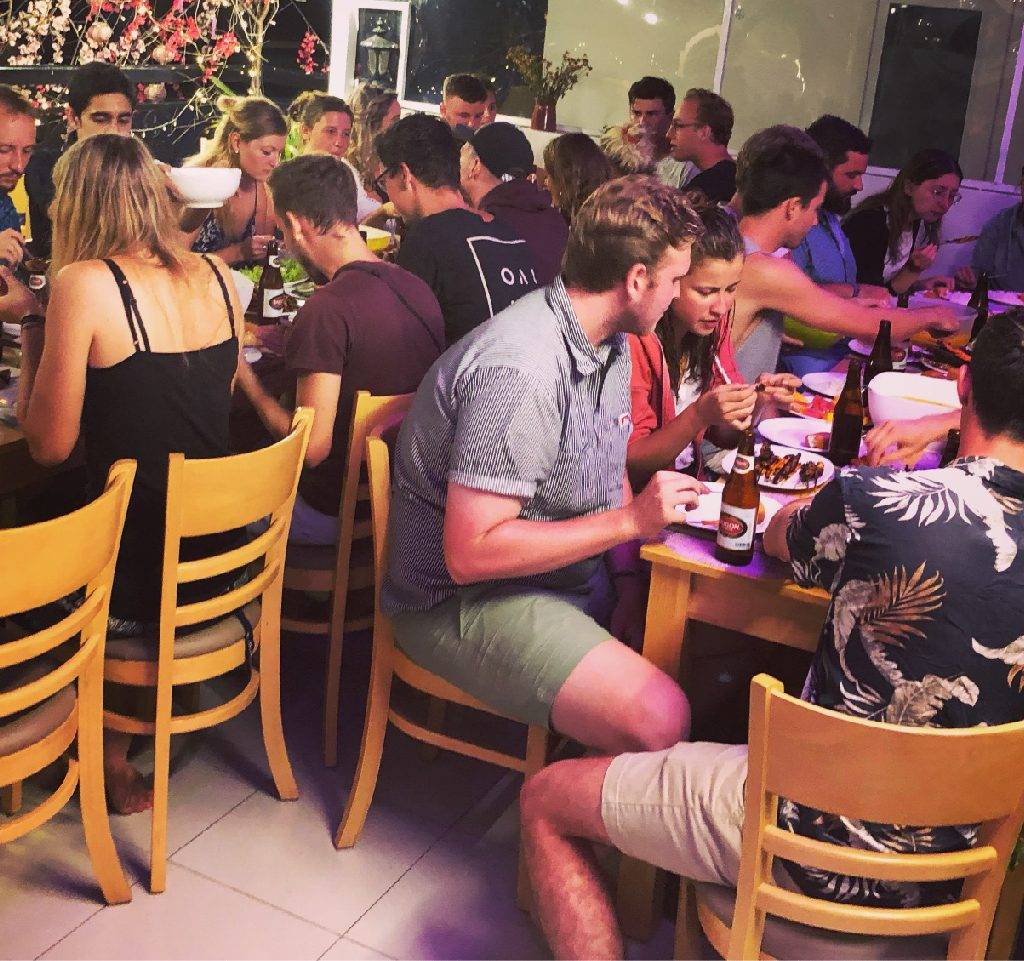 Only 0.6 km from Da Lat Market, the hostel is a top-rated place for a budget trip. Most of the rooms are equipped with simple color furniture to bring a sense of cleanliness and neatness; dormitory rooms come with clothes racks, while private rooms have TVs, mosquito nets and minibars. Guests have access to shared bathrooms with hot shower facilities.
The highlights are the bar right inside the garden where tourists can join a nice karaoke service, as well as friendly staff who are fluent in English. They also offer numerous good tours and motorbike rental services.
Price: 103,000 VND / night (5$)
Address: 79 Bui Thi Xuan, Da Lat
Tel: 063 3828 456
Dalat Easy Friend Hostel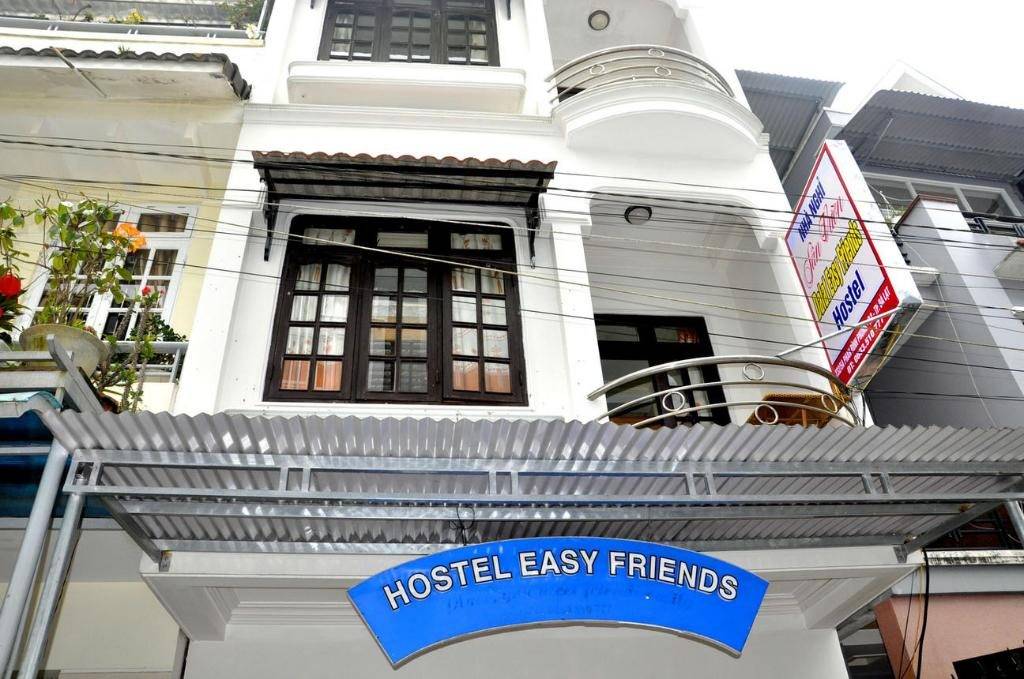 Featuring a spacious garden with multiple tree pots, guests will feel cool and airy as soon as steppin into Easy Friend Hostel. The garden is also the hostel's free parking space.
The rooms here are furnished with eye-catching wooden bunkers, tiled floors, and wardrobes. The shared and private bathrooms are well-equipped with showers and hot water. The owner was attentive and lovely, always willing to invite guests to a yummy breakfast and tea with him. You can also rent bikes from him for a reasonable price.
Price: 132,000 VND / night (6$)
Address: 3 Doan Thi Diem, Da Lat
Tel: 098 200 78 73
Read more: THE SPACIOUS TIA DU HOMESTAY IN DREAMY DA LAT
Violet Bui Thi Xuan Guest House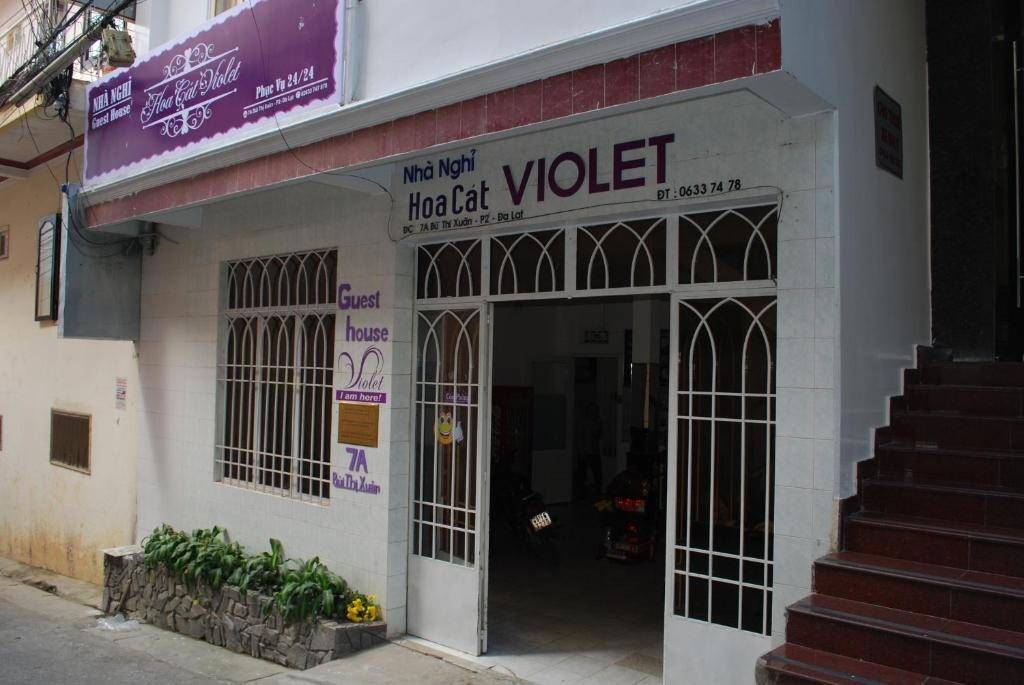 If you want a place close to the city center at a cheap cost, Violet Bui Thi Xuan is an option for you. Not only that, around the hotel there are many restaurants, cafes, convenience stores, etc.
The room here is satisfactory, with hot water, clean sheets, and a comfortable bed. There are also postal and photocopy services available.
Price: 139,000 VND / night (6$)
Address: 79 Bui Thi Xuan, Ward 2, Da Lat
Tel: 063 3747 878
Cam Tu Cau Hotel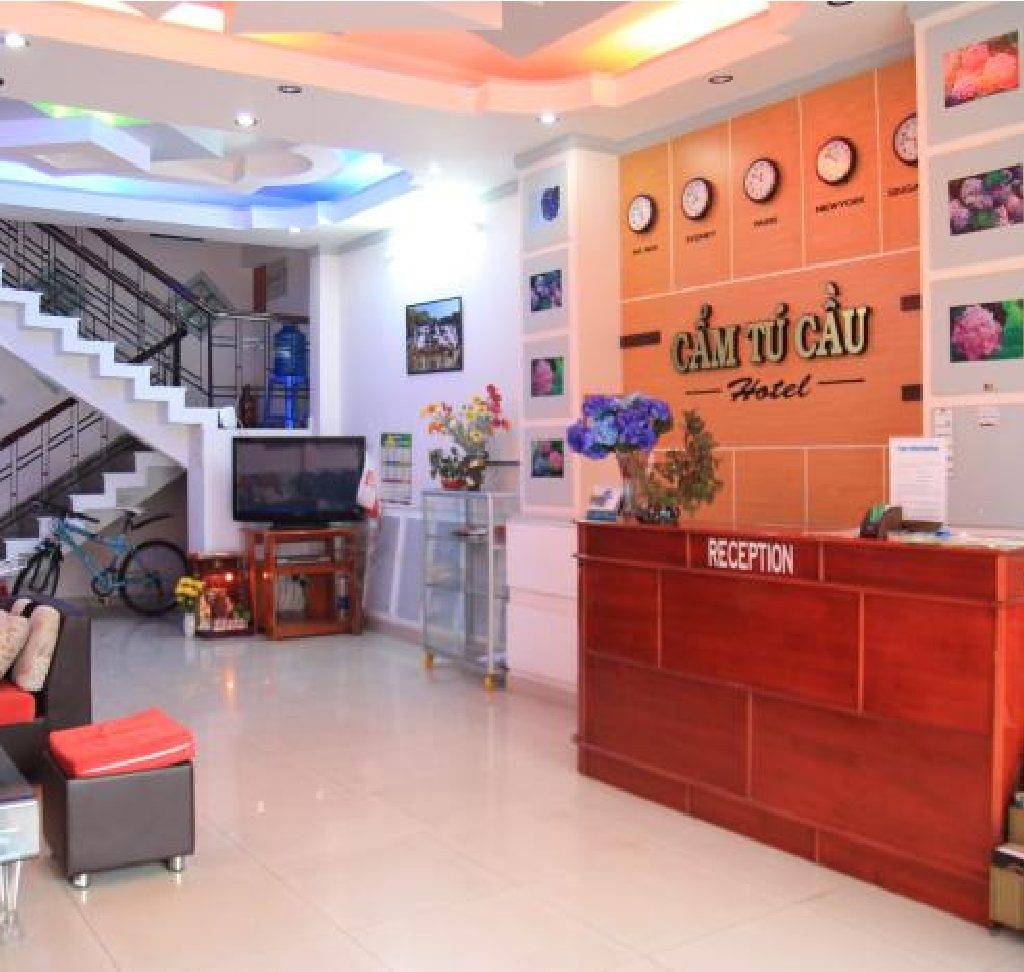 Another name on the list is Cam Tu Cau Hotel, where you can find a spacious and cozy room like in your own house. The strongest point is the room that is always cleaned daily, with a free refill big bottle of water. There is also a cooking area for anyone in need.
This place is not very quiet but not so bad compared to other areas. Every attraction can be traveled easily on foot.
Price: 147,000 VND / night (7$)
Address: 118 Nguyen Van Troi, Ward 2, Da Lat
Tel: 093 800 20 02
Read more: SOME EXPERIENCE IN HOTEL ROOMS IN DA LAT
Phuong Huy 3 Guest House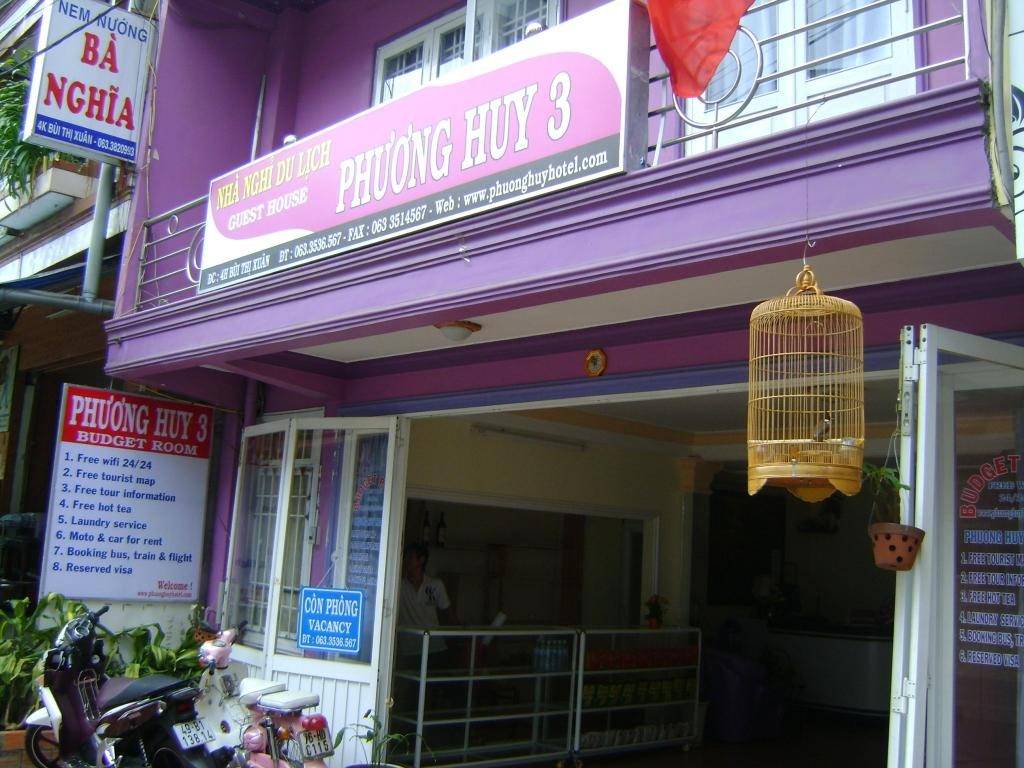 The cute purple guesthouse lies on Bui Thi Xuan street, only 2 minute walking to Da Lat market. The hotel also offers a free self parking lot available onsite, motorbike rental service, and cheap Da Lat tours for foreigners. The rooms are quite fine and fully-equipped for relaxation.
Price: 148,000 VND / night (7$)
Address: 46 Bui Thi Xuan, Ward 2, Da Lat
Tel: 063 3536 56
Dalat 24h Guest House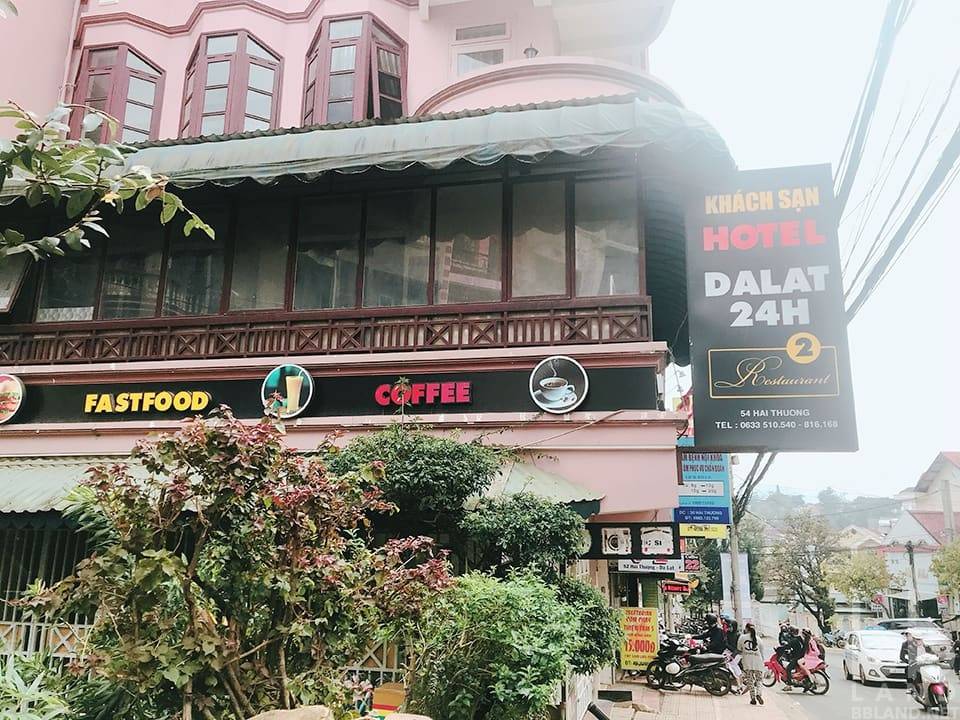 This place is highly recommended on Booking.com for the fully-equipped rooms with city-view balconies only for under 200,000 VND. The bathroom is small, but there is a hot shower and a small water tank to avoid running out of water on peak occasions. The staff here are very cute and enthusiastic. The hotel also serves paid breakfast; the menu is not diverse, but the food is quite delicious.
Price: 197,000 VND / night ( 8.5$)
Address: 17, 56 Hai Thuong, Ward 6, Da Lat
Tel: 063 3527 567
Read more: FIVE MUST-TRY DISHES IN DALAT