Ta Chi Nhu trekking road is charming in Chi Pau flower season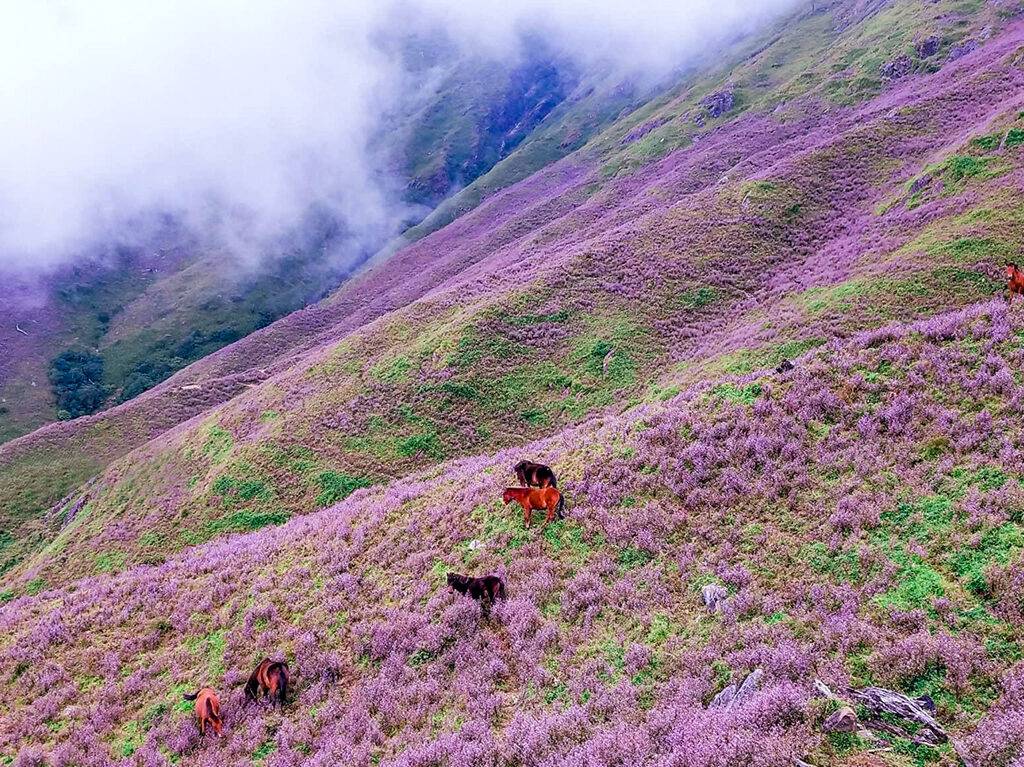 Ta Chi Nhu – Yen Bai in October challenges visitors with a strenuous climb to see the floating sea of clouds and the immense hills of Chi Pau flowers. These mysterious purple flowers have attracted many trekking lovers to come to learn more about this mountainous area, however, the road to conquer the 2,979-meter mountain peak is not so simple, with a long route of about 18 km through follow-up slopes.
Read more: 7 breathtaking stops in the paradise of adventure trekking – Bat Xat
I. About Ta Chi Nhu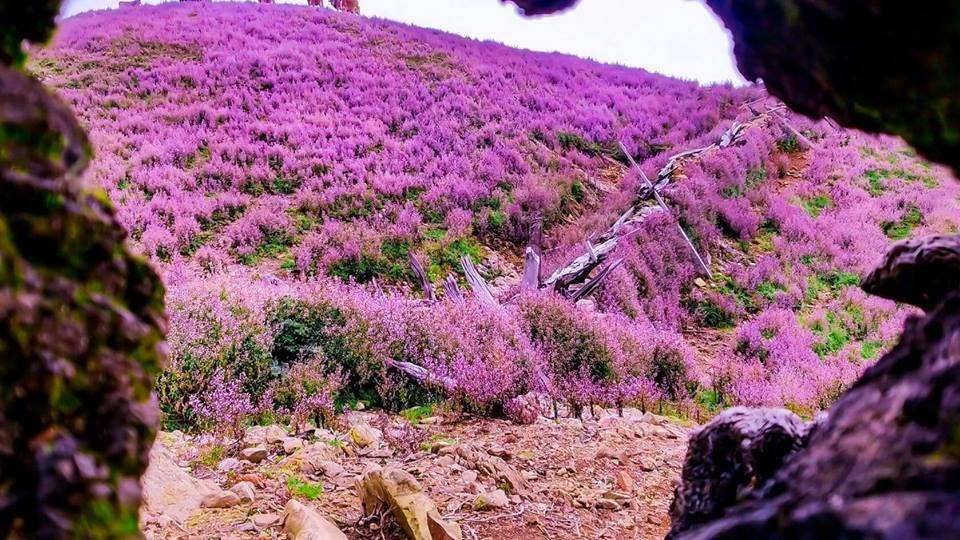 Ta Chi Nhu is a mountain peak of 2,979m high, belonging to Pu Luong massif of Hoang Lien Son mountain range, Tram Tau district, Yen Bai. Its topography is quite complicated with escarpments, some sections are almost vertical. The climate on the mountain is extremely harsh, making the journey to the top of the mountain relatively challenging and dangerous.
Being called "the roof of Yen Bai", Ta Chi Nhu also ranks in the top 6 of the ten highest peaks in Vietnam, famous for its beautiful purple flower hills in autumn. Conquering this mountain is not a piece of cake as the almost-18-km climbing route is full of steep slopes, little shade, and sunshine making climbers emasculate quickly.
Read more: Experience numerous well-spend summer activities at the green Pu Luong
II. Best time to visit Ta Chi Nhu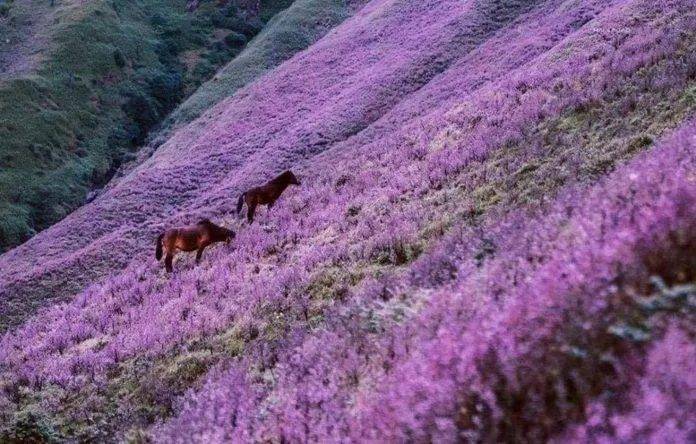 From September to early October is the best time to see Chi Pau (swertia) flowers on Ta Chi Nhu. The name of the flower comes from the answer of H'Mong people when asked about it; Tsi Pau (pronounced "Chi Pau" means "don't know"). The higher, the more flowers bloom. At the peak is also the most beautiful and flowery location in Ta Chi Nhu.
Meanwhile,from November to March next year, with cold air, Ta Chi Nhu becomes an ideal place to hunt clouds.
III. A trekking route to Ta Chi Nhu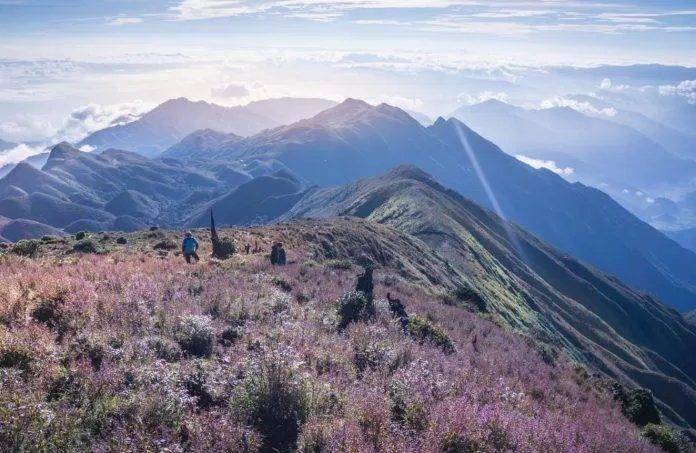 The total trekking time to the top of Ta Chi Nhu will be around 17 hours (excluding the rest time), with a distance of 45 km. For safety, you should hire porters at a price of 500,000 VND/person/day. They not only lead the way, carry things, but also help you cook.
The starting point is Mo Chi, with an altitude of about 1200m. From here, you will climb to the shack at an altitude of 2400m within 2 hours. You will pass the first stage in steep and slippery conditions among thick clouds, high air humidity.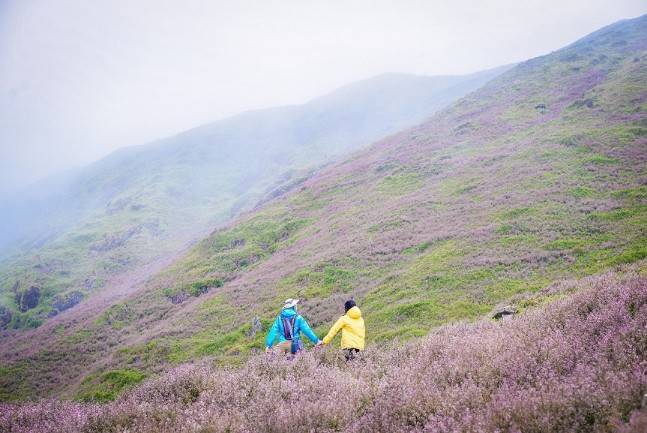 The shack area is arranged in two rows of wooden houses. There are two quite clean toilets and hot water for bathing (50,000 VND/bucket). From the shack, you can already see the top of the mountain.
The next morning, you need to get up early at 4-5 am to continue the way to go to the top. During last 3-4 km, you will not need to climb too much, the terrain also does not have vertical slopes anymore. The average climbing time takes about 2-3 hours depending on the strength. After reaching the top, you also ready to go down the mountain.
IV. How to go to Ta Chi Nhu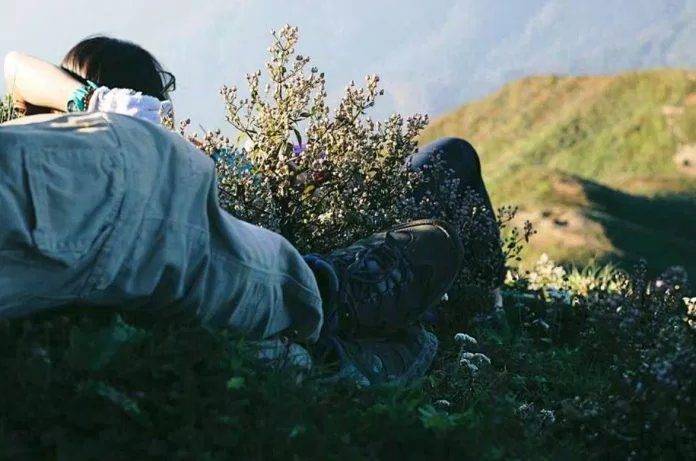 From Hanoi, if traveling by motorbike or personal vehicle, follow either the route of Thang Long Boulevard or route 32 (Nhon) to reach the Son Tay area; Next, turn in the direction of Trung Ha Bridge and go straight to Nghia Lo – the central area of ​​the west of Yen Bai Province. In addition, you can go to My Dinh bus station to catch bus operators to Nghia Lo or Lai Chau (passing through Nghia Lo). Bus companies from Hanoi to Yen Bai such as Thanh Lan, Viet Phuong, Hai Phuong, etc. Travel time is about 3-4 hours and the ticket price is from 100,000 – 120,000 VND/person/way.
From Nghia Lo, there is still more than 30km to Tram Tau. Since the route is rather small with numerous steep bends, pay close attention. Go to the first bridge right before entering Tram Tau Town, turn right and follow this way. There will be a sign board to guide (or you can ask local people) the way to Mo Chi, which will be the starting point for climbing. It's recommended to be present at Tram Tau the night before, then the next morning, you will have more energy to reach Mo Chi and meet your porters there.
Read more: Putaleng – Another challenging Vietnam peak for trekkers