Tra Linh shows off her natural beauty in early autumn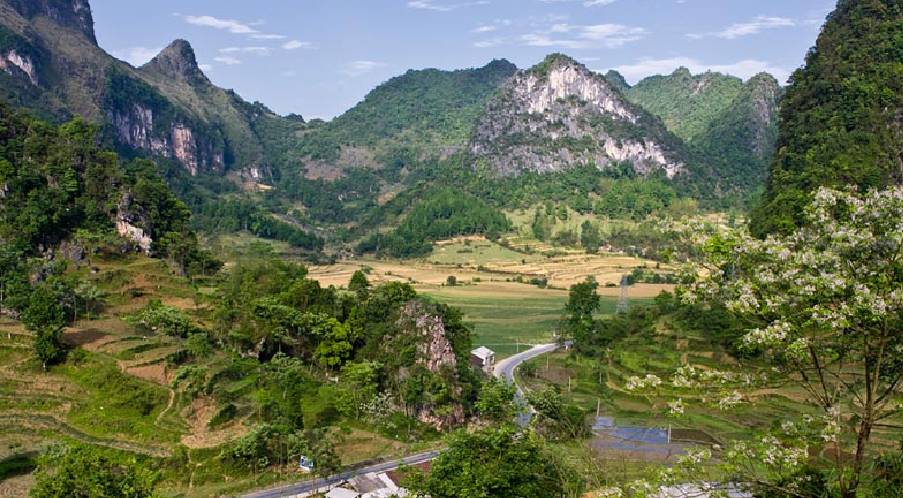 Besides famous destinations not to be missed like Ban Gioc Waterfall, Nguom Ngao Cave, and Pac Bo National Historic Site, Cao Bang in early autumn also impresses with the beauty of multiple natural colors blending: the golden rice terraces next to limestone mountains, the fanciful mist at sunset on the undulating massifs in the distance, the turquoise Hang Then Lake, nearby that is the unique Mountain Angel Eye. But, before heading to the place, you need to get over a majestic pass called Ma Phuc.
I. About Tra Linh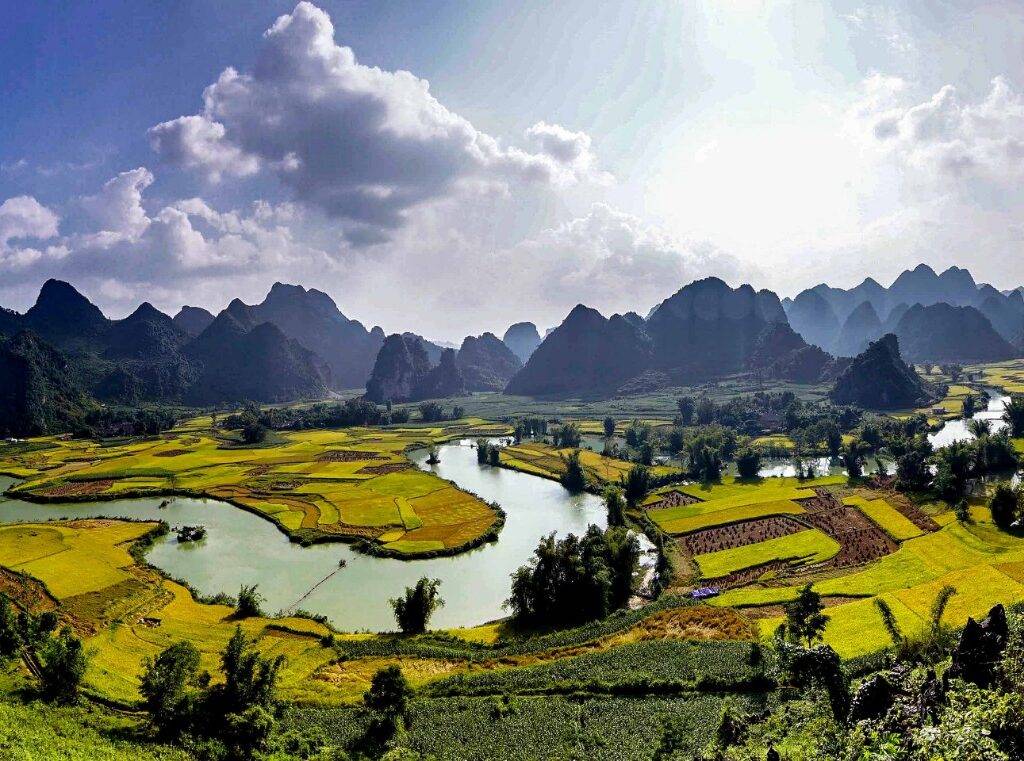 Tra Linh, a border town in Trung Khanh District, Cao Bang Province, has 6 historical sites and scenic spots recognized for ranking at national and provincial levels, of which, the most outstanding is Thang Hen Lake which is granted landscape of national level. In the area of ​​the town, intertwined with terraced fields are towering limestone mountains pointing straight up to the sky.
The rice fields surround Tra Linh residential area, where ethnic groups of Tay, Nung, and San Chi live. During the harvest season, this place is considered a tourist paradise, attracting a huge amount of visitors and photographers.
II. Best time to visit Tra Linh – Cao Bang
1. There are two best periods to go to Tra Linh: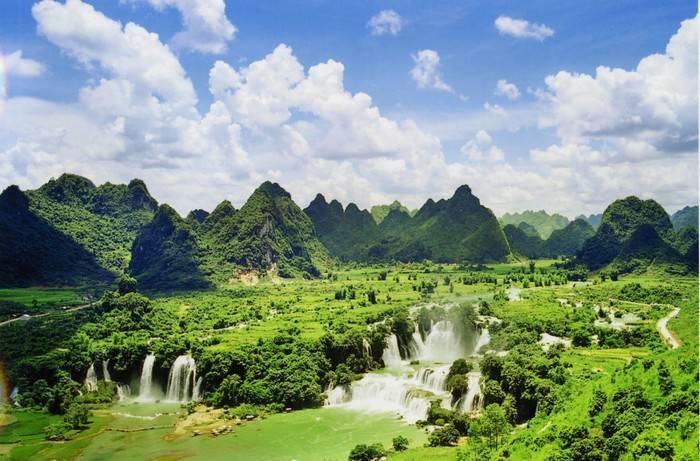 From April to June: It is summer when all the space is covered with a blue and green color, the air is cool and fresh, suitable to avoid the heat of the crowded cities.
From September to December: It is the time of autumn and winter, when Thang Hen Lake transforms most magically, the water dries up again after only a few hours, revealing mysterious underground streams and caves. In addition, this is also the season for wild sunflowers, buckwheat flowers, and tangerines.
2. Highlights in Tra Linh – Cao Bang
Ma Phuc Pass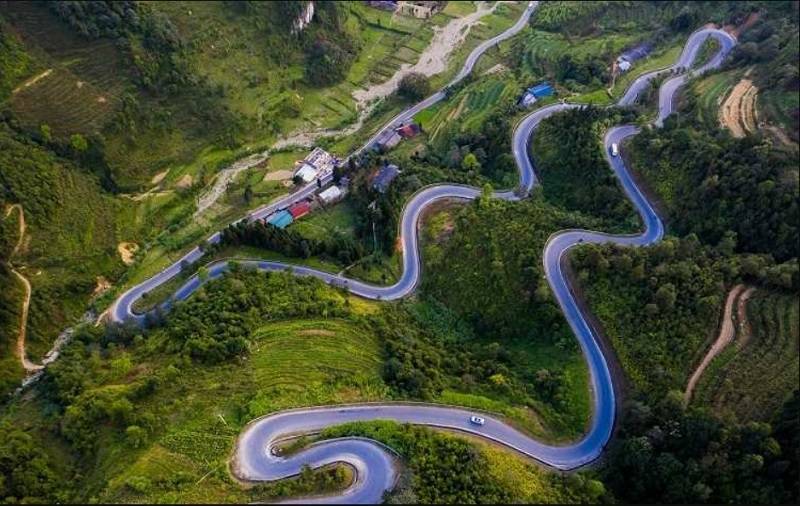 Speaking of legendary passes in Cao Bang, it is impossible to ignore Ma Phuc Pass, which is more than 3.5km long, nearly 700m high above sea level and has up to 7 floors of spiraling slopes with super-craggy limestone mountains. And only when traveling to Tra Linh can you conquer it.
This pass is considered the death grave of all wars in history with one side being a steep cliff, the other is a deep abyss. In the south, the road turns uphill up to 4 floors, but on the top, there are only 2 slopes in the north with a bend, these slopes are head to the territory of Quang Uyen district, Trung Khanh. Thanks to the variety of basalt in different shapes and colors, such as white, dark blue, and vibrant red-orange, it is still an attraction to conquer.
Read more: Discover Ma Pi Leng Pass – The most worldwide adventurous rock in Ha Giang
Hang Then Lake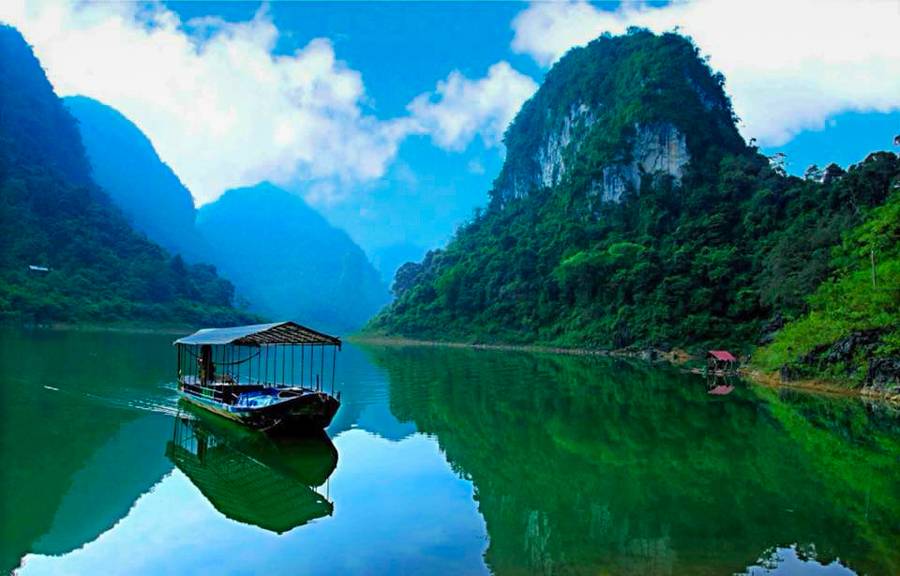 Moving through Ma Phuc Pass, visitors will come to Thang Hen Ecological Lake, with 36 natural lakes. Each lake is a few dozen or a few hundred meters apart, having separate banks, connected to another by underground caves. The name of Hang Then in the Tay language is the tail of a bee, because looking down from above, the lake looks like a bee's tail. From the top of the mountain, looking down into the lake bed, you can see the clouds passing like white silks fluttering in the wind.
Hang Then is located between mountains with azure water surface, winding around the valley of the rocky outcrops. Regardless of the flood season or the dry season, while other lakes in the same area are red with mud, but Thang Hen Lake always features a jade green color. Around the area are diverse plants.
Read more: Bach Ma Mountain, the unblemished paradise for nature-associated discover
Mountain Angel Eye(Mat Than Mountain)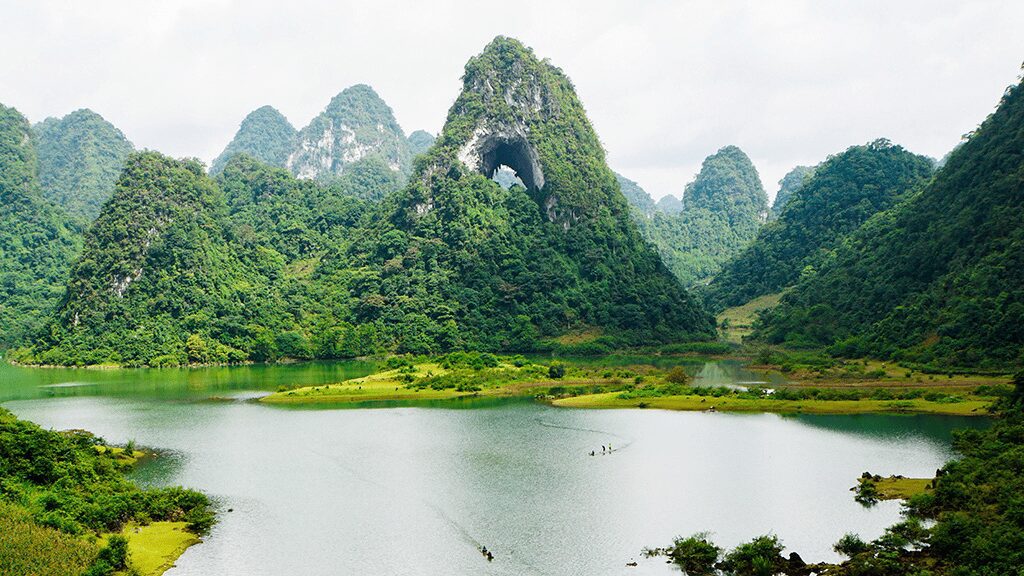 About 2km from Thang Hen Lake, Mat Than Moutain is like a giant tower in the heart of Ban Danh Valley, surrounded by long stretches of grass field. It is known that the mountain was created during the geological tectonic process tens of millions of years ago. The reason for this name is because there is a wide circular space through the mountain, looking like a giant eye.
Nearby the mountain is Nam Tra Lake; In each season, when the water recedes, the mounds and small streams curl around the yellow grass. Here, you will see people gathering firewood, grazing cattle, and groups of tourists camping. In the rainy season, the area turns into a large lake, perfect for rowing and fishing. From the lake, turn right about 500 m, you will reach Nam Tra Waterfall, which carries the strength and passion of the mountains and forests, always flowing fast between undulating rapids.
Along the trails near the mountain, you bump into Ban Danh Hamlet with yin-yang tiled houses on stilts, stone fences, rice fields, maize fields of the Tay people, or meet the cultural lifestyle of other locals. For example, the San Chi people in Bao Lac live in a house on stilts, designed in the style of 4 solid roofs and kept cattle underneath. The San Chi people farm, raise buffaloes, cows, pigs, and chickens, and do handicrafts, such as knitting, forging; self-sufficient production products.
Read more: Ngoc Linh Mountain, the roof of Middle – Central Highlands with ginseng treasure
III. Getting there
Bus
If departing from Hanoi, you can catch buses of Hien Loi, Thanh Ly, Khanh Hoan, Hung Thanh, and Hai Van – from My Dinh Bus Station, with prices from 160,000 VND to 200,000 VND/person/way, to get to Cao Bang Bus Station. From there, continue to take a taxi or motorbike taxi to Tra Linh District.
Motorcycle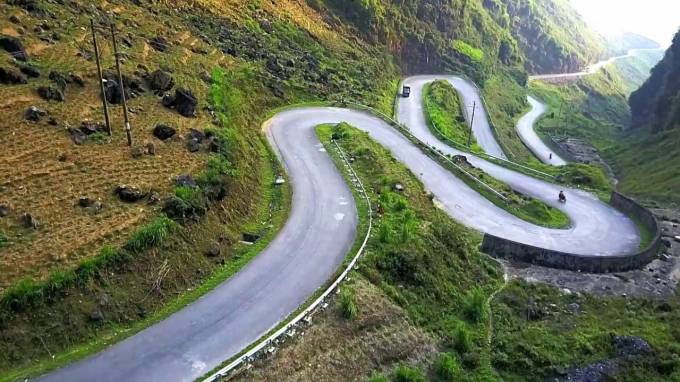 As for those who love to explore, you can use a motorbike to travel Tra Linh by the following route:
– Ring Road No.3 > Highway 20 > cross Thanh Tri Bridge > enter National Highway 1A > Hanoi – Bac Giang Highway.
– At Hai Mai Co., Ltd, turn left onto National Highway 1B > turn left at Traffic Police Station – Order into an unnamed street > go to the end of the road > turn left on National Highway 4A > go straight to Cao Bang Cement Factory > turn right towards Hoang Nga Bridge to enter 3/10 Street.
– At the roundabout, take the first exit to KH-BG > at the end of the road, turn right onto National Highway 3 > go to Van Binh, turn left onto Provincial Road 205 > follow the signs for Tra Linh.
IV. Where to stay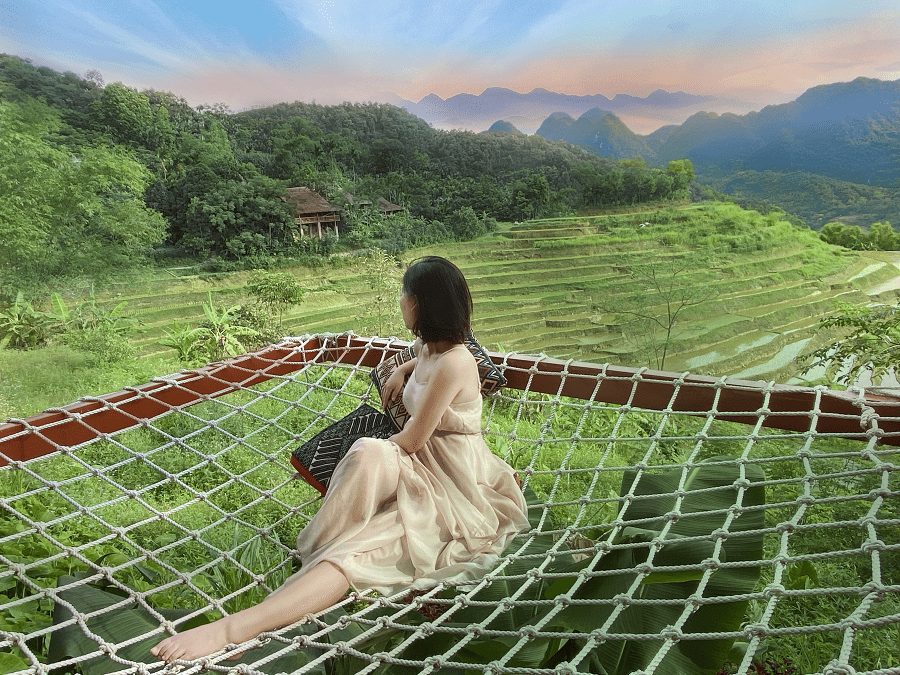 Although there are not as many homestays as in the center of Cao Bang city center or Trung Khanh District, the accommodation spots in Tra Linh also leave a great impression on visitors by their good service, nice view, and reasonable price ranging from 200,000 – 500,000 VND/room/night.
*Suggestions:
Thang Hen Hotel: Hung Quoc Street, Tra Linh, Cao Bang
Ho Thang Hen eco-tourism area: Quoc Toan Street, Tra Linh, Cao Bang
Dong Luan Hostel: Area 1, Hung Quoc Town, Tra Linh, Cao Bang
Quang Dung Hostel: Hung Quoc Town, Tra Linh, Cao Bang
Read more: Sin Suoi Ho – The "stream of gold" village at Son Bac May Mountain