THE ALL-IN-ONE DANANG TRAVEL GUIDE (PART 3)
VII. Tourist Spots Near Danang
As mentioned above, Da Nang is ideally located among three world heritage sites: Hue Ancient capital, Hoi An Ancient town, and My Son Sanctuary.
Hoi An
Hoi An is a convenient 30 kilometers from the Da Nang city center and it offers a different experience. If you would like to see the French architectural influence that permeates Vietnam, then this is the place for you. The old town is filled with shops, crumbling yellow buildings, intricate temples, and vibrant lanterns. Transportation from Da Nang to Hoi An varies. Tourists can travel there by buses, cars, motorbikes, or even bicycles.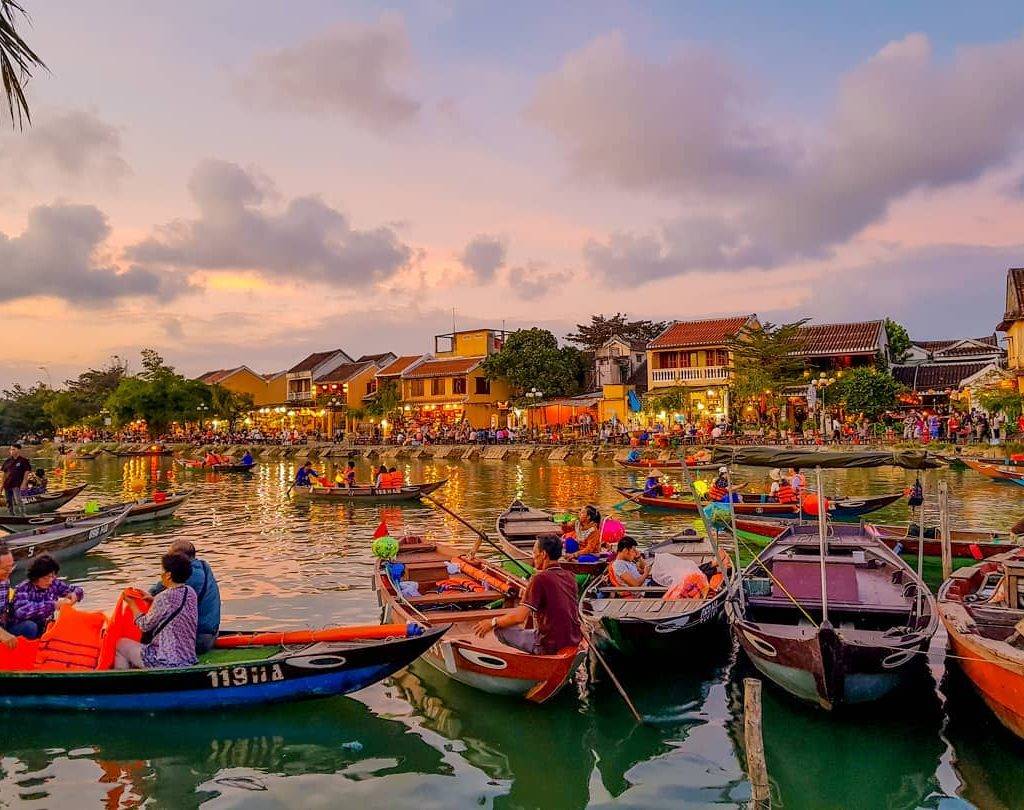 My Son Sanctuary
The My Son Sanctuary is only 40 kilometers from Da Nang and it is well worth a visit. It was made a UNESCO World Heritage site in 1999 and it is home to the Hindu ruins of what was once the grand spiritual and political grounds of the Champa Kingdom. There are 71 different monuments that people built between the 4th and 13th centuries. Then, they restored these monuments in the 19th century by the French.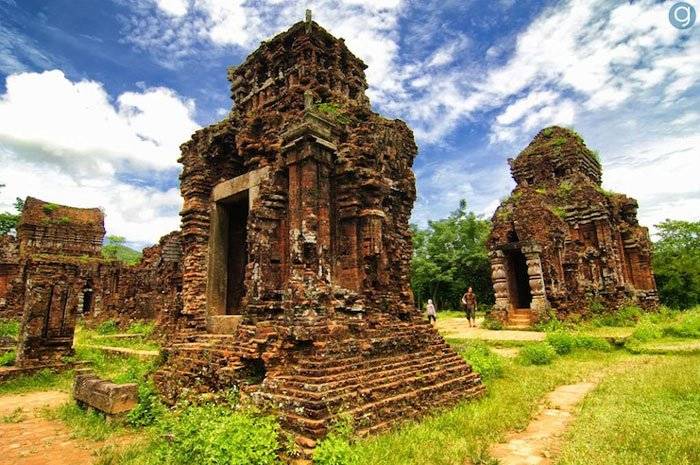 Hue
Hue is 100 kilometers from the Da Nang city center but tourist can still finish the tri in a day's time. Da Nang and Hue both offer a completely different experience which is why it is worth a visit to both. Hue has many beautiful historical monuments such as the 19-century citadel and the many tombs but it is quiet and less lively at night. It is also situated on the Perfume River, a wide and calming expanse of water.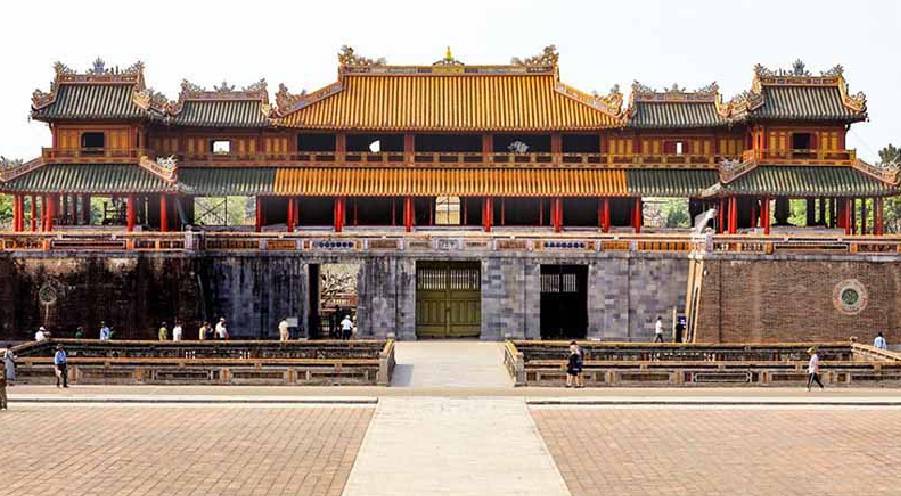 Hai Van Pass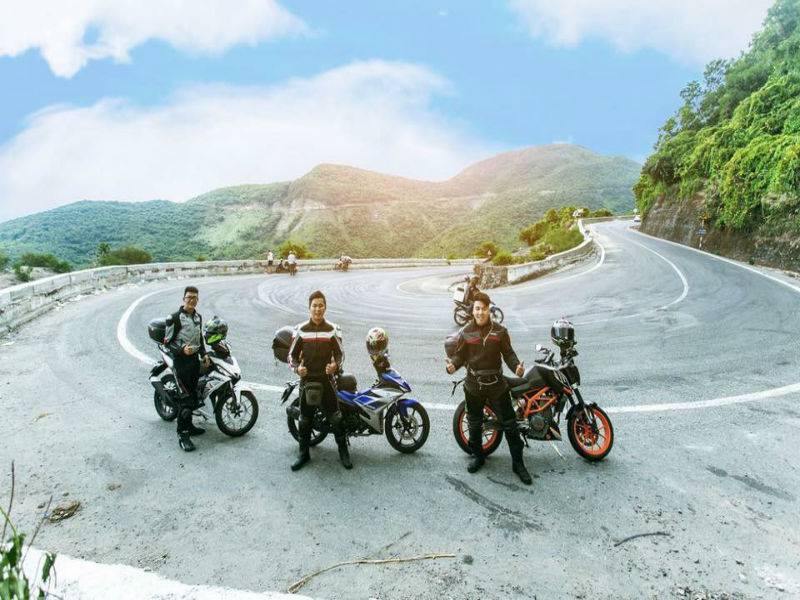 Hai Van Pass translated to as "ocean cloud pass", is a 21 km long strip connecting the cities of Da Nang and Lang Co in the Hue Province. Touted to be the highest pass in Vietnam, at a staggering height of 500 metres above sea level, it is a part of the Annamite range which goes down to the East Vietnamese Sea. The exhilarating Hai Van Pass is prominently famous for bike rides amidst the mystical view of mountains and clear skies.
Cham Island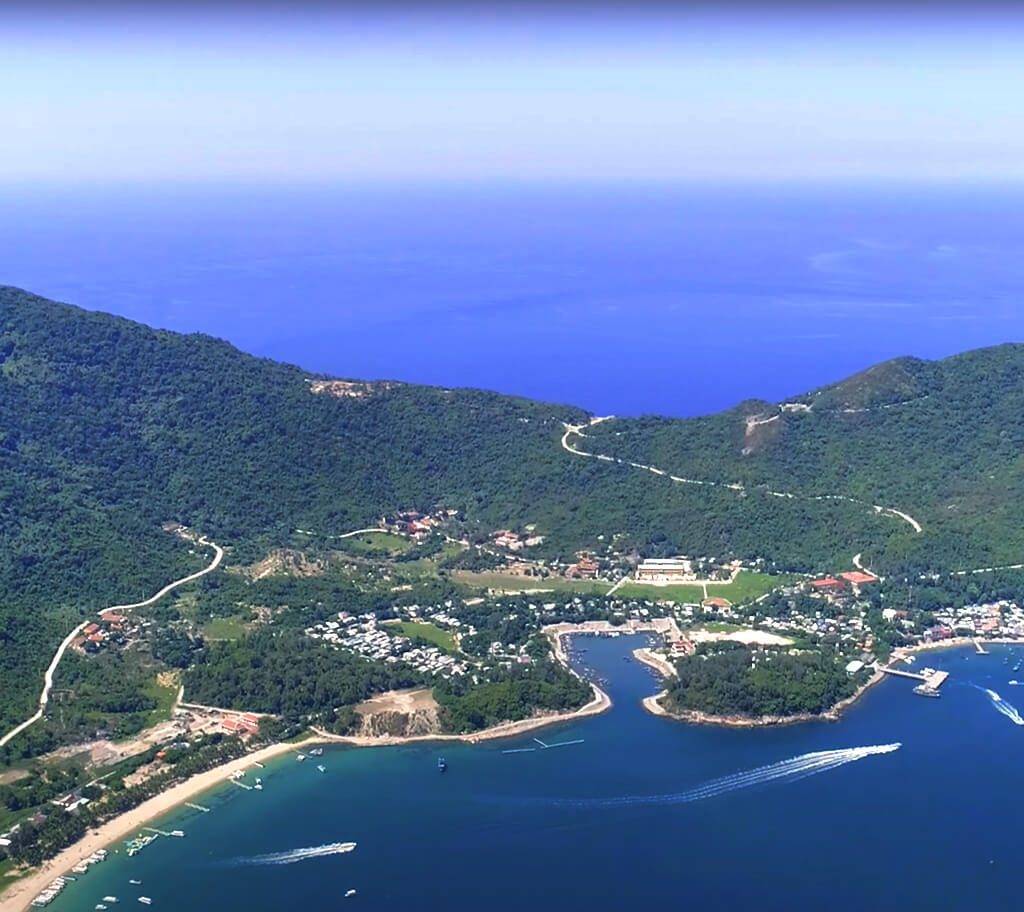 As a group of 8 spectacular islands, Cham Islands lies off the coast of Hoi An in Central Vietnam. The spot has earned much interest since UNESCO declared it as a Biosphere Reserve in 2009. The inhabitnts of the charming islands are recognized as a distinct community with the entire area being governed by the local Tan Hiep commune.
VII. Other entertainment and relaxing activities
Spa & Massage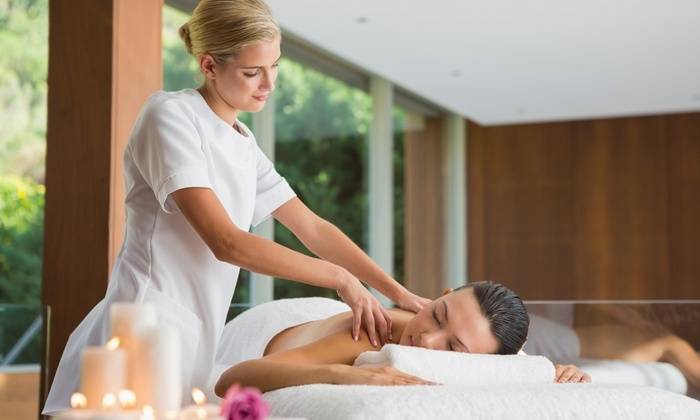 Renowned as the nicest city to live in of all of Vietnam, Da Nang is worthy of this title even when it comes to spa and massage services. In Da Nang, you can experience the best spas and massages after enjoying the beautiful city. The price varies from 150,000 VND – 1,000,000VND, with different methods of massaging.
Karaoke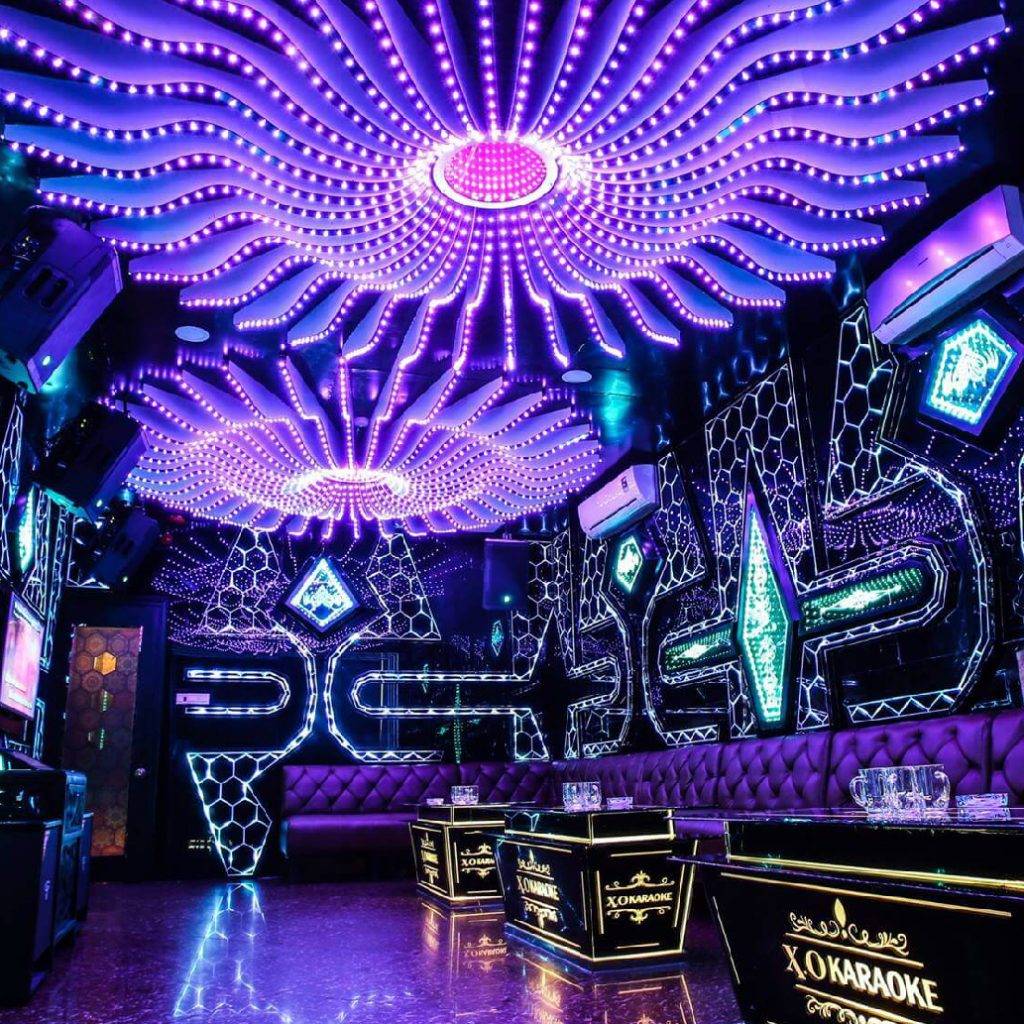 Are you a singing enthusiast? You want to unleash your passion with your friends during the Danang trip? Karaoke bars will be a great place for you. Most Da Nang karaoke bars have luxurious and modern design and a system of many rooms for large groups of tourists. This is truly an ideal place to celebrate birthdays, parties, gather friends with affordable prices.
Bars/Pubs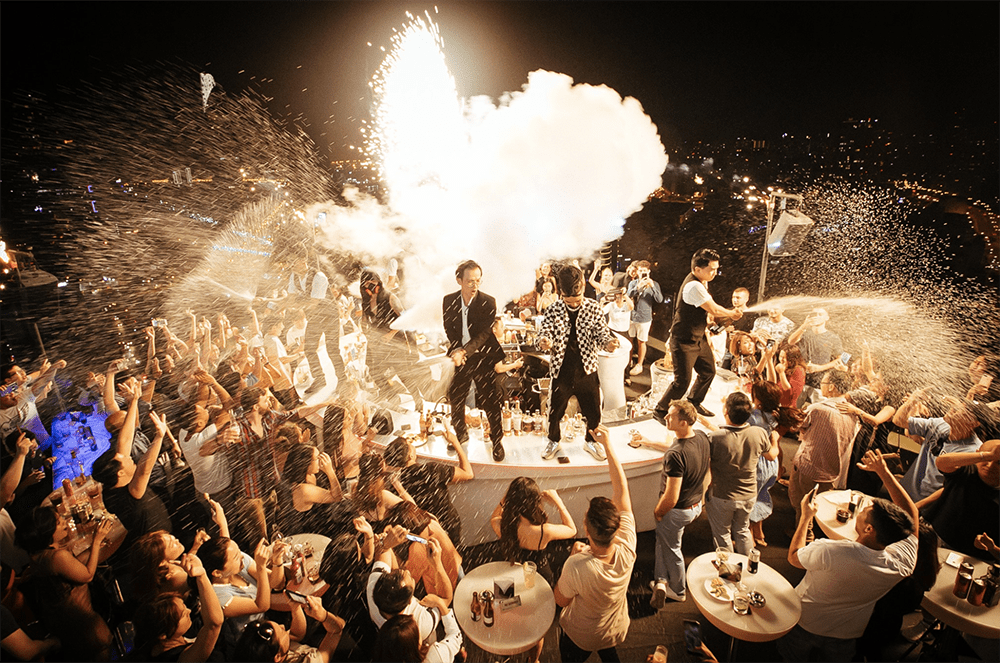 A great place to hang out with buddies, make new friends as well as enjoy night life must be a bar or pub. In Danang, you can easily come across various types of bars, pubs, and clubs from the beachside to the downtown center. Compared to the complete nightlife scene of Saigon that caters to your every taste and style, Da Nang is more low key. However, the city bars/pubs still offer you a fresher, more localized drinking and dancing experience, that will truly pull you back night after night, even if you have a full day of outdoor activities Da Nang.
Golf course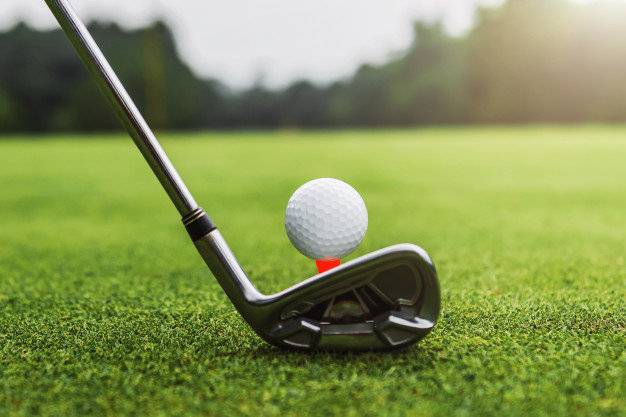 Danang is famous as a resort location full of luxury destinations, so it is indispensable for noble golf courses. Most of Danang golf clubs are ideally located between Danang and Hoi An in the Central Coast region. What is more wonderful than to swing the ball in the charming scenery of the East Sea and admire the beauty of the romantic Marble Mountains from all angles! The 3 popular names of Danang Golf Course to mention is Montgomerie Links, Ba Na Hills Golf Club, and BRG Da Nang Golf Resort.
Conclusion
Da Nang is a wonderful city itself with all its color, liveliness, and friendly city-goers but it is also a central launching point for adventures you can find nowhere else in the world. Hopefully, this comprehensive article of Danang tourism will help you much in your upcoming trip to this most livable city in Vietnam. If you like our article, keep on supporting us. Thank you for reading!