Marvelous coral reef discovery on Cham Island, Hoi An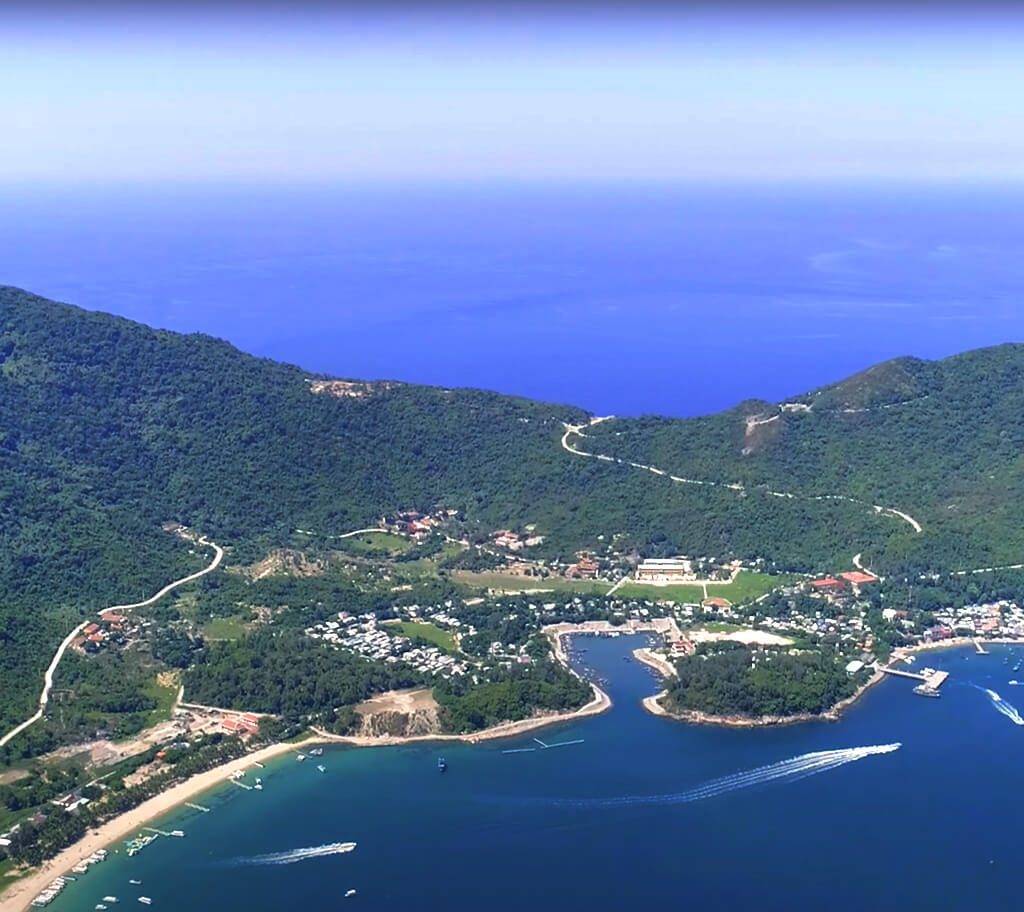 Within easy reach from Hoi An by ferry, Cham Island is a fascinating raw gem with wonderful experiences of the wild coastal spot and the land with its big monkey population. The spot bids stunning untouched beaches, lush forests, cute fishing villages, as well as colorful coral reefs and sea species to explore whether on your own or with a professional tour.
I. About Cham Island
Located in Tan Hiep, Hoi An, 15 km from Cua Dai Beach, Cham Island consists of 8 islands: Hon Lao, Hon Dai, Hon Mo, Hon Kho Me, Hon Kho Con, Hon La, Hon Tai, and Hon Ong. The island, along with Hoi An, has been recognized by UNESCO as one of the world's biosphere reserves for its magnificent natural landscapes and rich sea ecosystems.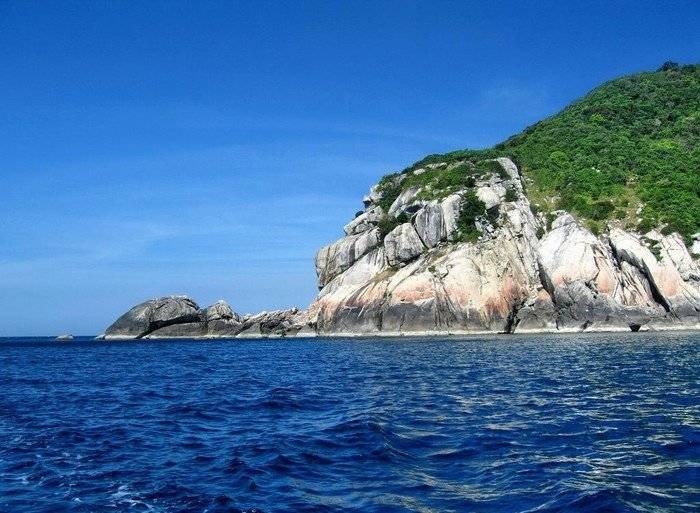 No amusement parks or luxury facilities are found here as the government does its best to reserve nature here. Therefore, Cham Island is truly a resort paradise separate from the hustle-bustle world out there.
The best time to travel to Cham Island is from March to the beginning of September, when the weather is full of sunshine, exalting the clean, blue water, smooth golden sand, and calm waves. Meanwhile, the rest periods of the year, especially from October to December, are the times of rough seas and storms, then boats and ships cannot go to the island.
II. Attractive sights on Cham Island
1. Pristine beaches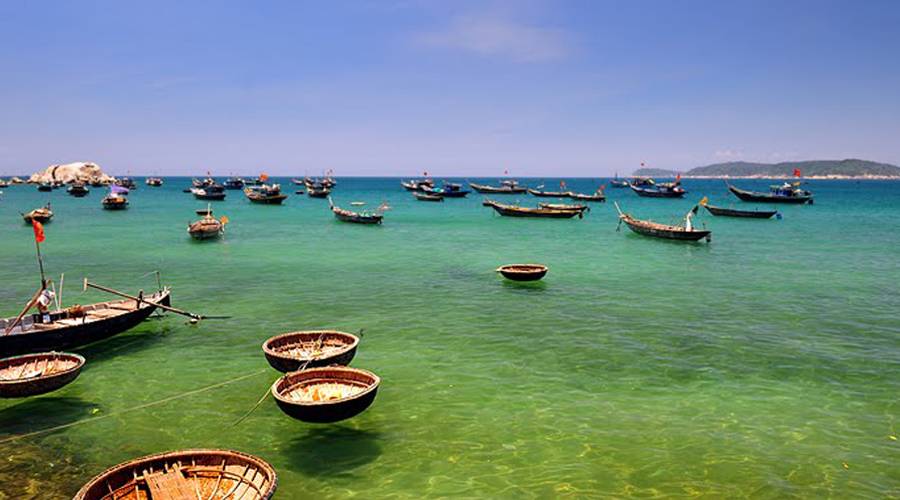 Scattered around Cham Island are charming wild beaches. Bai Bim and Bai Xep are beaches with very few residents and almost no services, suitable for adventurers looking for tranquil, deserted spaces. In particular, Bai Xep belongs to Hon Lao Island – where you can experience the most beautiful coral viewing tour on Cham Island.
Bai Ong, on the other hand, is quite crowded with tourists since this is one of the most beautiful beaches with long rows of green palms and calm water, perfect for sea activities – jet skiing, parachuting, towboat. In addition, Bai Chong has fine golden sand mixed with vegetation on the shore, along with streams of water pouring down from the mountains. Here, you can also see the huge rocks overlapping each other, which is also a symbol of yin-yang, meaning husband and wife. Meanwhile, Bai Huong is a pristine fishing village at the foot of a deep green natural forest. This is the ideal place to discover the life of fishermen and enjoy fresh seafood.
2. Marine Museum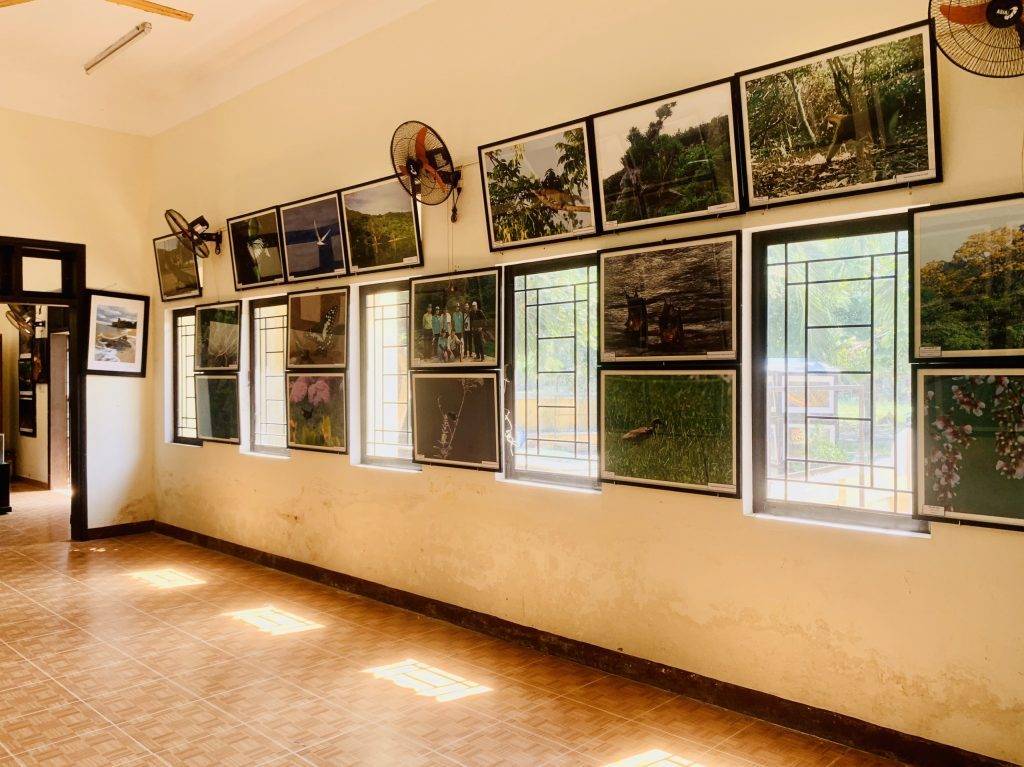 The first stop when the boat arrives at the pier is the Cham Island Marine Museum, where numerous fossil specimens of marine animals and rare creatures need to be preserved, such as sea turtles, rock crabs, coral reefs, sea snails. Moving inside is a place to display the fishing tools that the islanders have used since ancient times, and also vivid images depicting their cultural life as well as traditional rituals. EVery space is accompanied by visual pictures carrying the message of protecting marine life by not using plastic bags.
3. Cham Ancient Well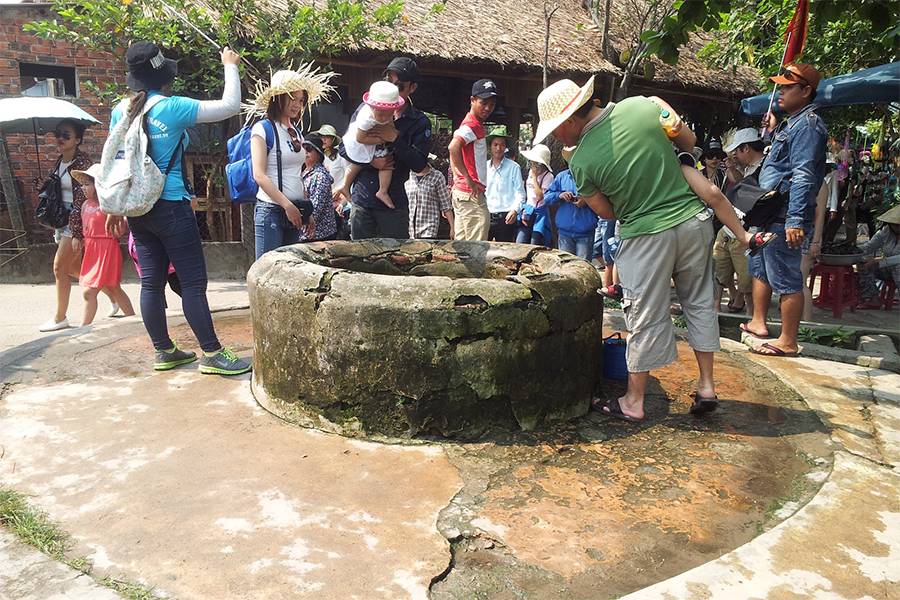 Cham Ancient Well, also known as Gieng Xom Cam, dating back about 200 years, is located at the junction of concrete roads of Cam Village. The well is said to be an abundant source of water that never runs out, even in the driest season. It was built in a round tubular shape, with a square pillar at each corner. The islanders believe that those who wish to have new love or have children only need to take a sip of this well water, and their wishes will come true.
4. Hai Tang Pagoda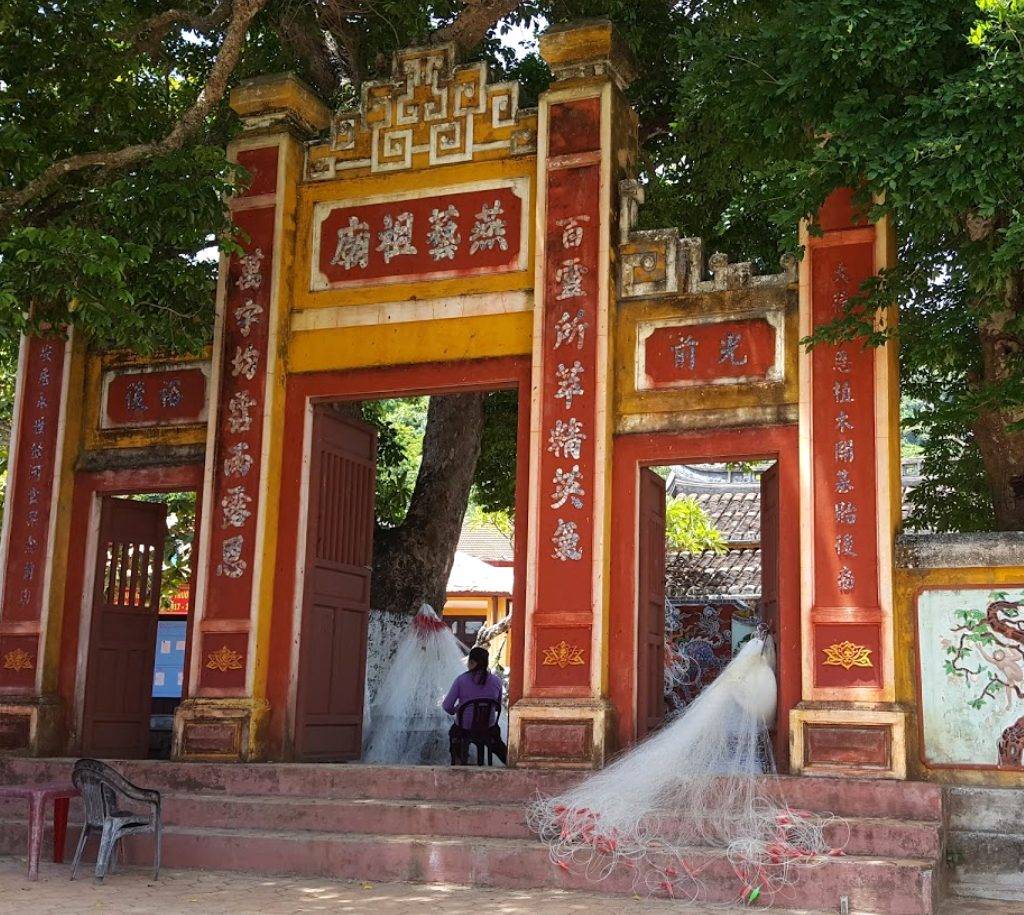 Hai Tang Pagoda was built in 1758 at the foot of the mountain to the west of Hon Lao Island. This is the place where people and traders go to pray for luck in their business. Hai Tang ancient pagoda is a religious architectural work of worshiping Buddha combined with worshiping gods to meet the religious needs of fishermen on Cu Lao Cham island. Inside the pagoda are a horizontal lacquered board, a gold-plated couplet, huge statues, and a large bell.
III. Getting to Cham Island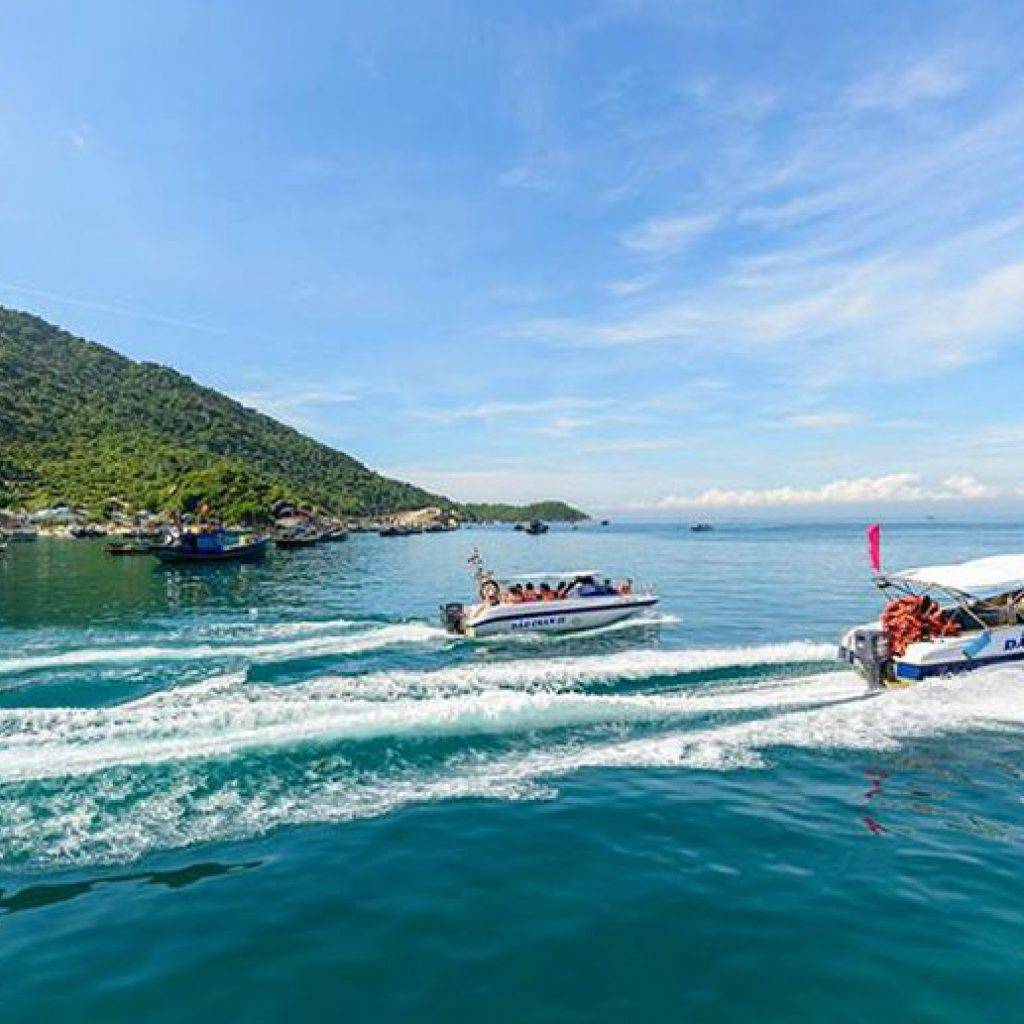 From Hoi An, ride a motorbike or book a grab/taxi to Cua Dai pier, then continue to travel by canoe or wooden train to Cham Island.
Cano: The ticket price is about 200,000 VND/person. This type of transportation is quite suitable for tourists in a rush as the travel time is only about 20 minutes. Wooden train: This means of transportation costs 150,000 VND/person for Vietnamese tourists and 200,000 VND/person for international tourists. If you want to bring a motorbike, be prepared to pay an additional 50,000 VND. This type of vehicle is not suitable for people who are seasick; also, the travel time will be longer, in return, you can take time to enjoy the sea beauty.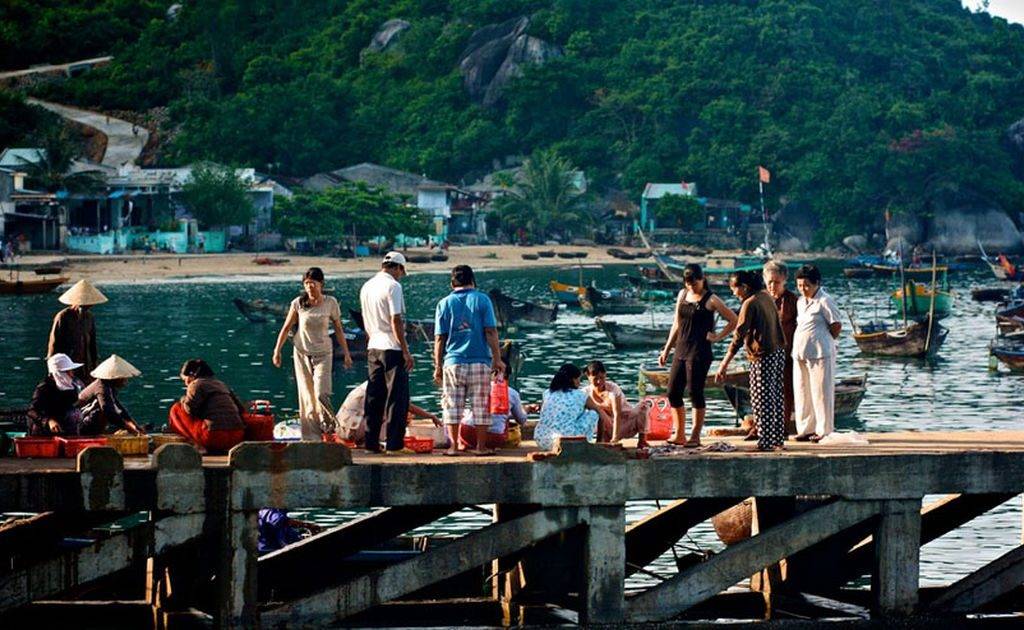 To travel around the island, rental motorbikes are recommended. You can rent one at motels for 80,000 – 200,000 VND/day.
IV. What to eat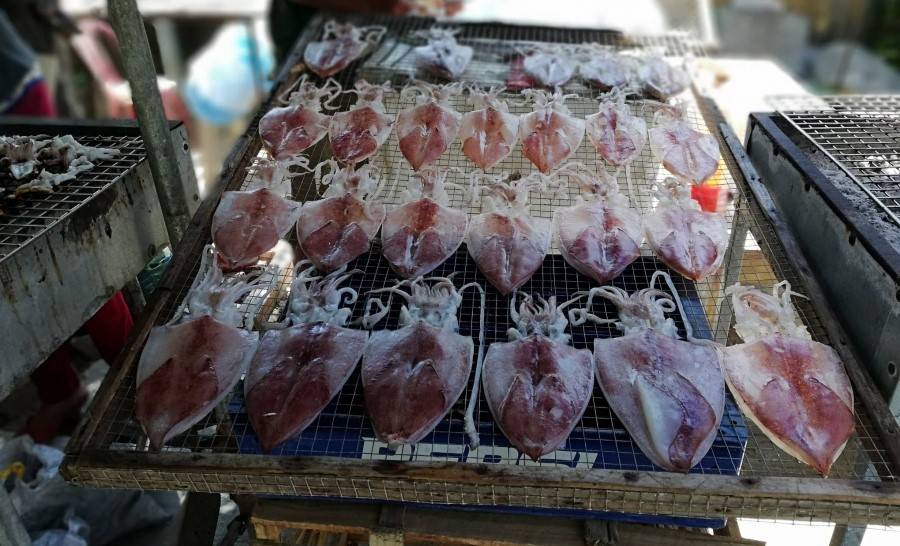 Seafood in Cham Island is utterly cheap and reasonable; along the coast, you bump up with fresh seafood areas. Some dishes to try are dried squid (200,000 VND/kg); rock crabs – the ones that eat grass on the mountain so they have a strong smell of forest trees (1,400,000 – 1,500,000 VND/kg); abalone (300,000 VND/500g); and Vu Nang snail – mostly appeared on full moon day (100-120,000 VND/kg).
*Suggestions:
Dan Tri Restaurant: Bai Lang
Dao Nho Restaurant: Bai Ong
Hai Quynh Restaurant: Bai Ong
Bai Chong Restaurant: Bai Chong
Besides, another must-try rustic street food you can find at some vendors around the island is Banh It La Gai, which costs only 45,000 – 50,000 VND/10 pieces.
V. Where to stay
There are not many hotels or resorts on this island, but a few simple guesthouses and homestays, with comfortable beds, good air-conditioner, and clean bathroom, at a price of 150,000 – 200,000/room for two. The accommodation is mainly concentrated in two residential areas, Bai Lang and Bai Huong.
*Suggestions:
Huynh Van Tri Homestay: Bai Lang, Cu Lao Cham – 0974994189
Thu Trang Homestay : Bai Lang, Cu Lao Cham – 0985237941
Hoa Bien Homestay Bai Lang, Cu Lao Cham – 01696037322
Read more: TOP 7 THINGS TO DO IN HOI AN
VI. Notes when traveling to Cham Island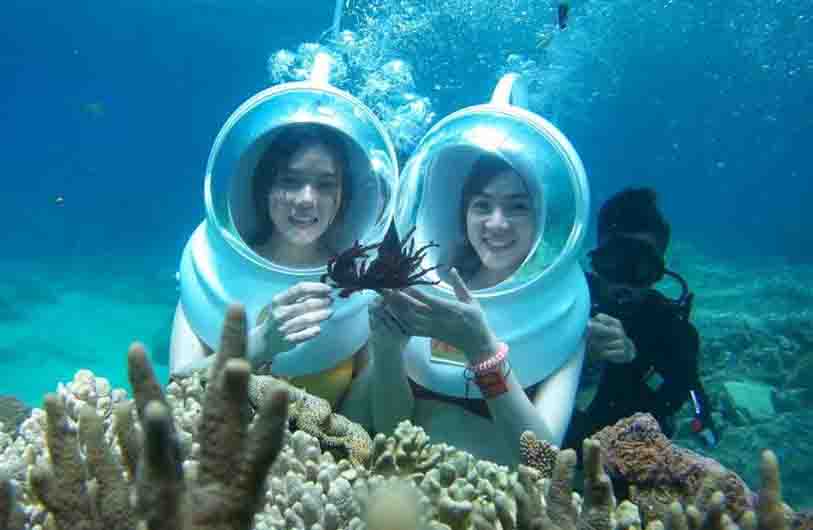 Cham Island is a place to say no to plastic bags, so bear in mind not littering anything like that here.
Prepare sunscreen, hats, and sunglasses as the sun is quite harsh.
Identification documents will be required to rent vehicles on the island.
The island is worth a day trip if you have several days in Hoi An.
All the boats return to the mainland around 2-3 pm.
Read more: A HUNDRED-YEAR-OLD PAGODA ON HOI AN BEACH