The magnificent interprovincial coastal road from Ninh Thuan to Phu Yen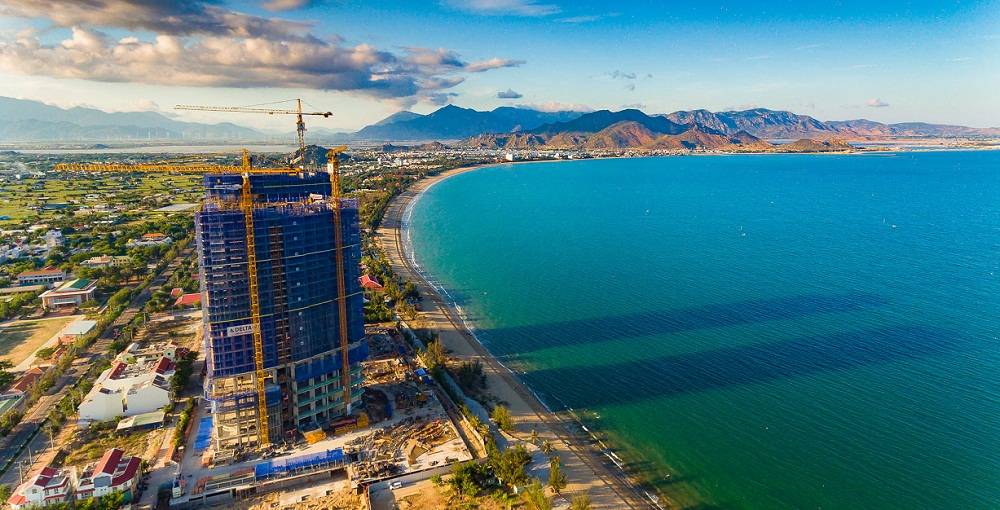 While Ho Chi Minh Highway brings a great road trip through lush green forests reminiscent of history, the coastal route in the South Central will also offer tourists a considerable experience along tropical provinces nearby stunning beaches, specifically from Ninh Thuan to Phu Yen.
This coastal route reaches approximately 500 km from Ho Chi Minh to Phu Yen, passing Binh Thuan – Ninh Thuan- Khanh Hoa. Despite the length, you will be rewarded by the image of steep mountain ranges, freshwater lakes, forests on one side, and clear blue beaches on the other; or sometimes, you might be in the middle of sand dunes nowhere without a sign of humans, like losing in vast wild deserts.
1. Ninh Thuan – The infamous sunny region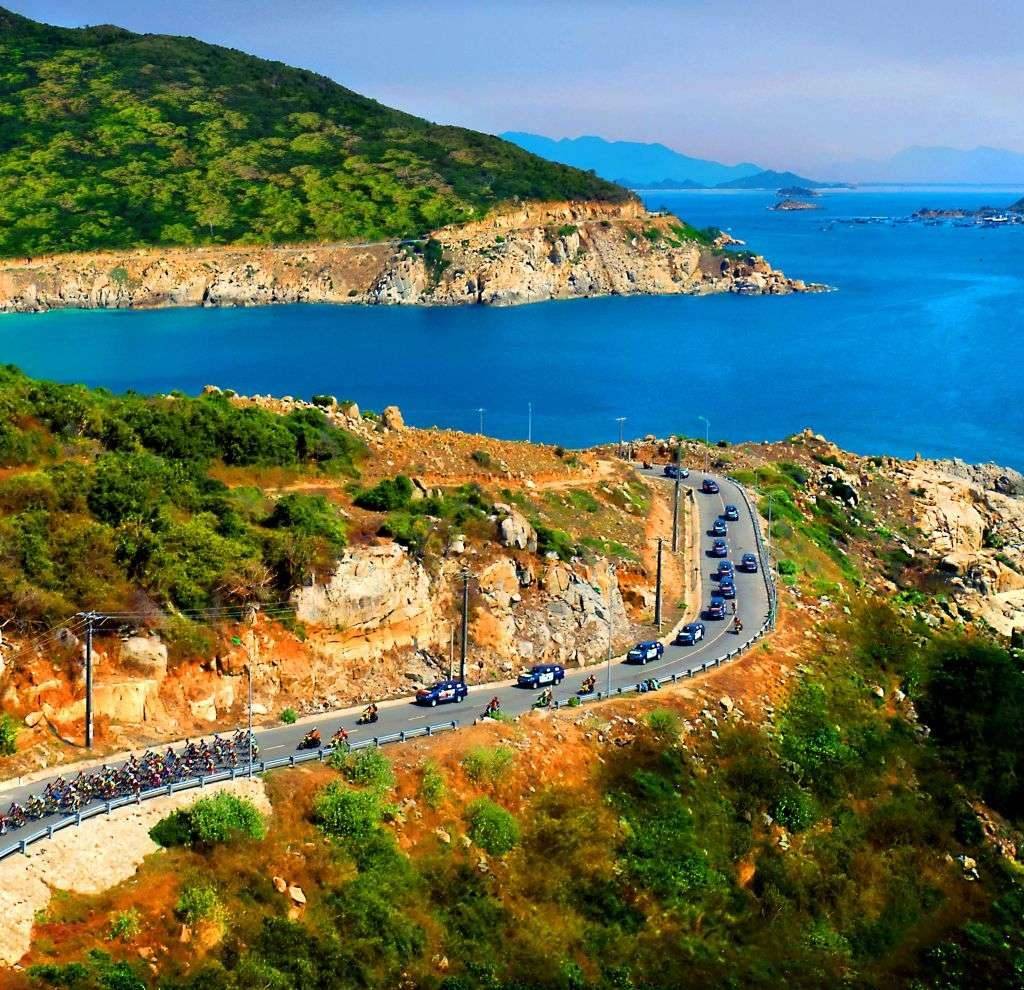 Ninh Thuan is a land full of hot sun and hot wind, so there are not too many tourists coming here to relax, but this place does not lack the pristine natural beauty that attracts people.
The road to Ninh Thuan's capital, Phan Rang – Thap Cham, is quite winding and narrow, just making humans smaller among nature's backdrop. Every turn gets you through from one surprise to another; sometimes thrilled motorcyclists can catch a sight of several rows of red dragon-fruit trees appearing brightly in the sun, or green cacti gardens on dry ground.
42 km from the Phan Rang city center, Vinh Hy Bay, one of Vietnam's four most beautiful bays, is a must-visit place during the trip. In addition to the long white crescent sandbank, the turquoise sea here is also dotted with piles of distinct rock formations.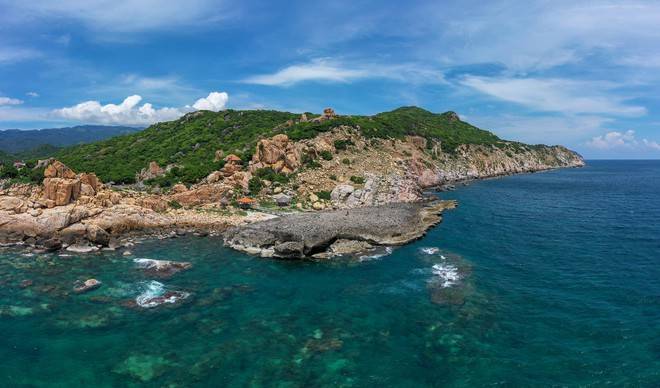 Thereafter, visitors continue to encounter vineyards stretching across Ninh Chu fishing village. Once in the village, you will be warmly welcomed by the friendly smiles and gentle attitudes of the local fishermen.
A bright spot of Ninh Thuan tourism must be mentioned is Hang Rai, about 30km northeast of Phan Rang, which is likened to a natural miracle. The sea here has low steep stone steps connecting each other like a clear waterfall.
Khanh Hoa with the paradise Nha Trang beach
Following the road, we will arrive in Khanh Hoa province with the coastal city of Nha Trang extremely familiar to tourists by its 500-kilometer bow-shaped beach, running along the major street of Tran Phu. Nha Trang beach is also the 29th member of the World's Most Beautiful Bays Club.
In addition, the islands of Binh Ba, Binh Hung, and other untouched beaches in Cam Ranh Bay and Van Phong Bay are also ideal spots for fabulous wild ocean exploration.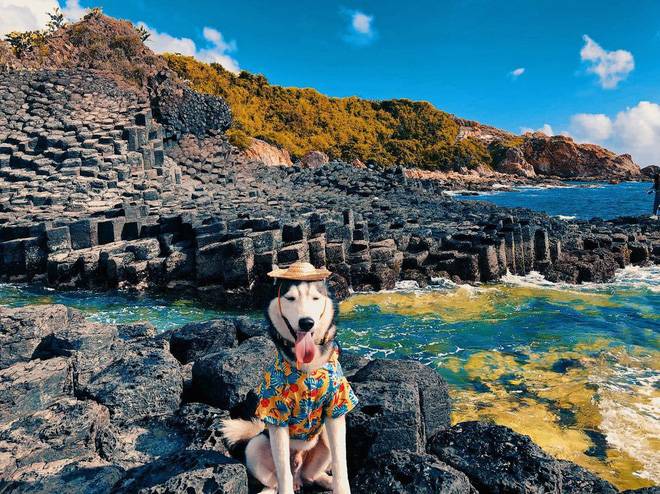 Located in the beautiful Ninh Van Bay, Diep Son Island stands out as another unique mark of Nha Trang – Khanh Hoa. The unspoiled island is where the primeval mountain range of the same name is still preserved.
Diep Son Island consists of three small islands, Hon Bip – Hon Giua – Hon Duoc, connected by two natural sand dunes, 800 meters long and 400 meters long, about 1 meter wide. At low tide, a unique sandy road on the sea connecting the 3 islands will appear, usually from 11 am to 13 pm. At that time, visitors can walk from one island to another.
On the island, there are about 100 households living mainly by fishing. It's worth taking a moment to get off the vehicles and explore the authentic fishing life of locals.
Read more:10 most famous beaches in Da Nang
2. Phu Yen – The city of yellow flowers on green grass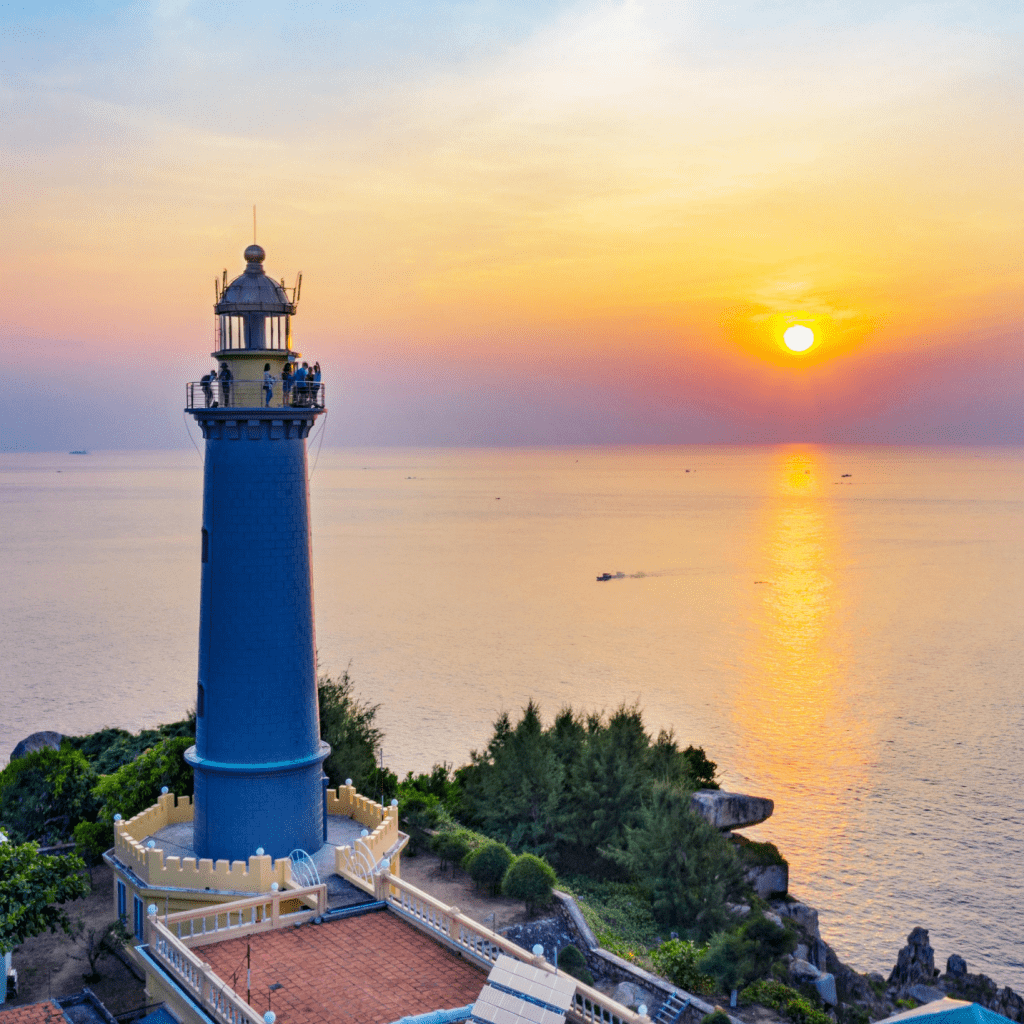 The next stop of our journey is Phu Yen. Not so popular in top Vietnam's destinations, but this small province contains numerous interesting things and diverse maritime landscapes to find out.
Read more: QUY NHON – THE MOST BEAUTIFUL PLACE TO WATCH THE SUNRISE OF VIET NAM
From the curving Ca Pass, you already have a glimpse of Vung Ro Bay – the natural boundary on the sea between Phu Yen and Khanh Hoa. Going a little further, beholders will admire the panoramic views of the Bay, which is surrounded by three high mountain ranges – Deo Ca, Da Bia, and Hon Ba, with 12 small beaches and successive waterfalls of sedimentary rocks protruding out to the Bay.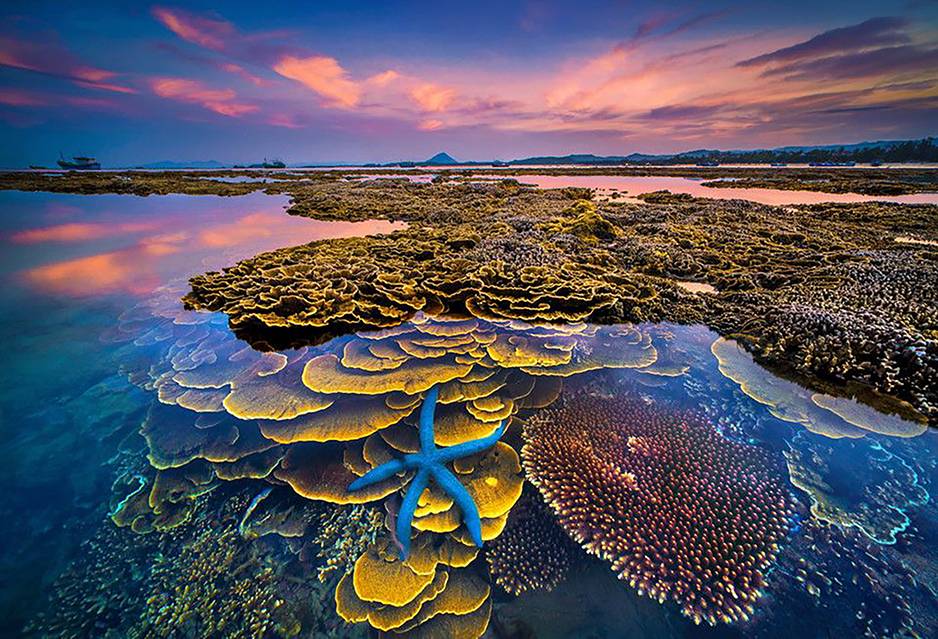 The most worthy location to enjoy the vista view of Phu Yen sea from above is Dai Lanh Cape – one of Vietnam's oldest lighthouses, also where you welcome the earliest sun rays in the country. The area below the Cape is also perfect for camping overnight to watch sunshine tomorrow morning.
Leaving the Cape, we move to Bai Xep Beach, situated in the north of Tuy Hoa city, about 500m long, having a wild look with two black stone reefs covering the two ends of the deserted beach. After the Vietnamese movie "I see yellow flowers on green grass" hit the theatres, the vast green hill near Bai Xep became more appealing to countless visitors. In the summer, the hills are filled with tiny yellow flowers, creating a very poetic scene.
Not only that, but Phu Yen is also blessed with other alluring attractions such as Ghenh Da Dia – which looks like a giant beehive, Da Dia Reef, Yen Reef, Den Reef, Ong Reef, and O Loan Lagoon.